Colours can be fun. They can be stylish. They can bring out the child in us. Or they can heal and help relieve stress.
As trained colour and paint experts, MK Design provide a professional and reliable service. We carefully choose a colour concept individually suited to your project and personal style.
We proudly represent Mineral Paint Maker in order to offer our clients the best quality paint on the market. This pigment-based and eco-friendly mineral paint comes in a large colour palette. The richness of the colours continues to amaze our clients.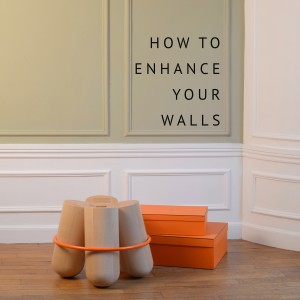 Kickstart your project
What our customers have to say
"Mathilde is extremely passionate about her work. She creates beautiful and practical spaces based on her expertise but always keeping her client's personality, tastes and needs at the core of her offering."
Assia Louardi
"Apart from Mathilde's passion for design and bespoke creation of space for business and living, Mathilde is an excellent resource for the latest design trends. No doubt you will discover hidden gems in product design from local and international designers to suit your project, this is what we find very unique about MK Design, we always learn about something new.​"
Robert Henry
"Amazing changes in my flat after Mathilde designed it ! With her feng shui specialisation she created a serene place to live . I loved her creativity, attention to details and her deep understanding of my needs​.​​​"​​​
Rajae Atoui
"Excellent job and very professional...I will highly recommend this company as they are efficient, reliable, creative, full of initiative and deliver astonishing results. They understand your needs from the early start and will meet your expectations with loads of enthusiasm. "
Nicerine Sadouki
"MK Design follow​s​ your vision with her personal twist and great eye."​​​​
Sonia Lokossou
"Mathilde was a delight to work with. She communicated efficiently and with excellent details for the project required. Her work is to a very high standard and originally fresh and chic."
Vanessa Birley
"Mathilde is a highly talented & experienced interior designer. She has the ability to deliver outstanding results to your living spaces based on your needs. I highly recommend using her services!"
Charline Hay