Wimbledon Contemporary House
Wimbledon – Home Park Road
Creating a luxurious and warm interior with ample entertaining options informal reception rooms as well as relaxed family spaces. 
The project brief was to transform a dated Victorian house conversion with a ground and first-floor extension, a new rear façade which allows us to create an entirely new identity for the property. The contemporary extension with walk on glass roof, increases the natural light into the home office. For this family of four, it was very important to extend the existing house into a comfortable new home to entertain and live together, with plenty of storage and practical solutions.
We worked hard to put a scheme together that suited the classical proportions of the house, whilst respecting the more modern fixtures and fittings; a relaxed scheme with natural finishes and textures forming the backbone of the design.
We furnished the entire property including a bespoke sofa, window treatments, and accessories, and included many of the client's original heirlooms too.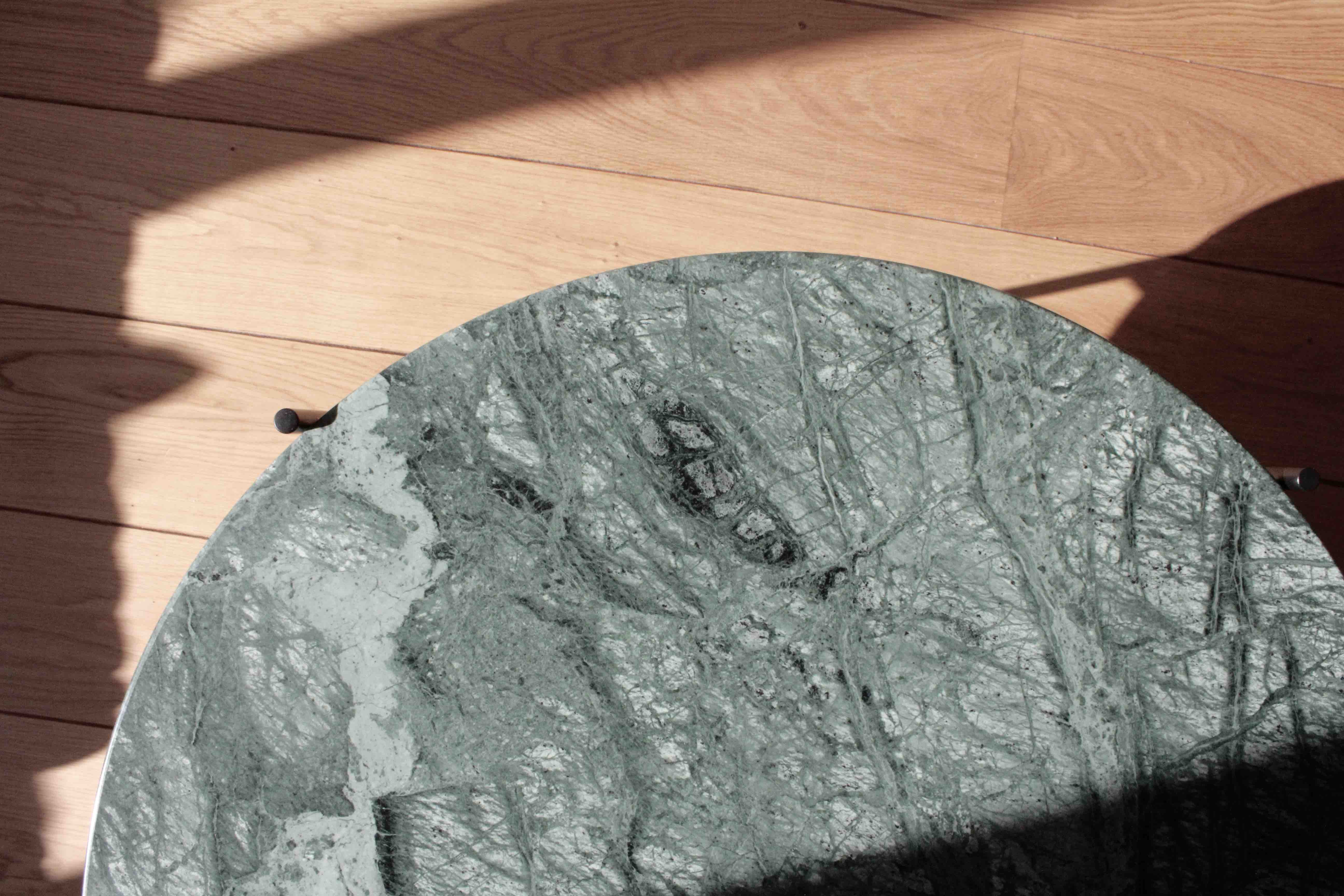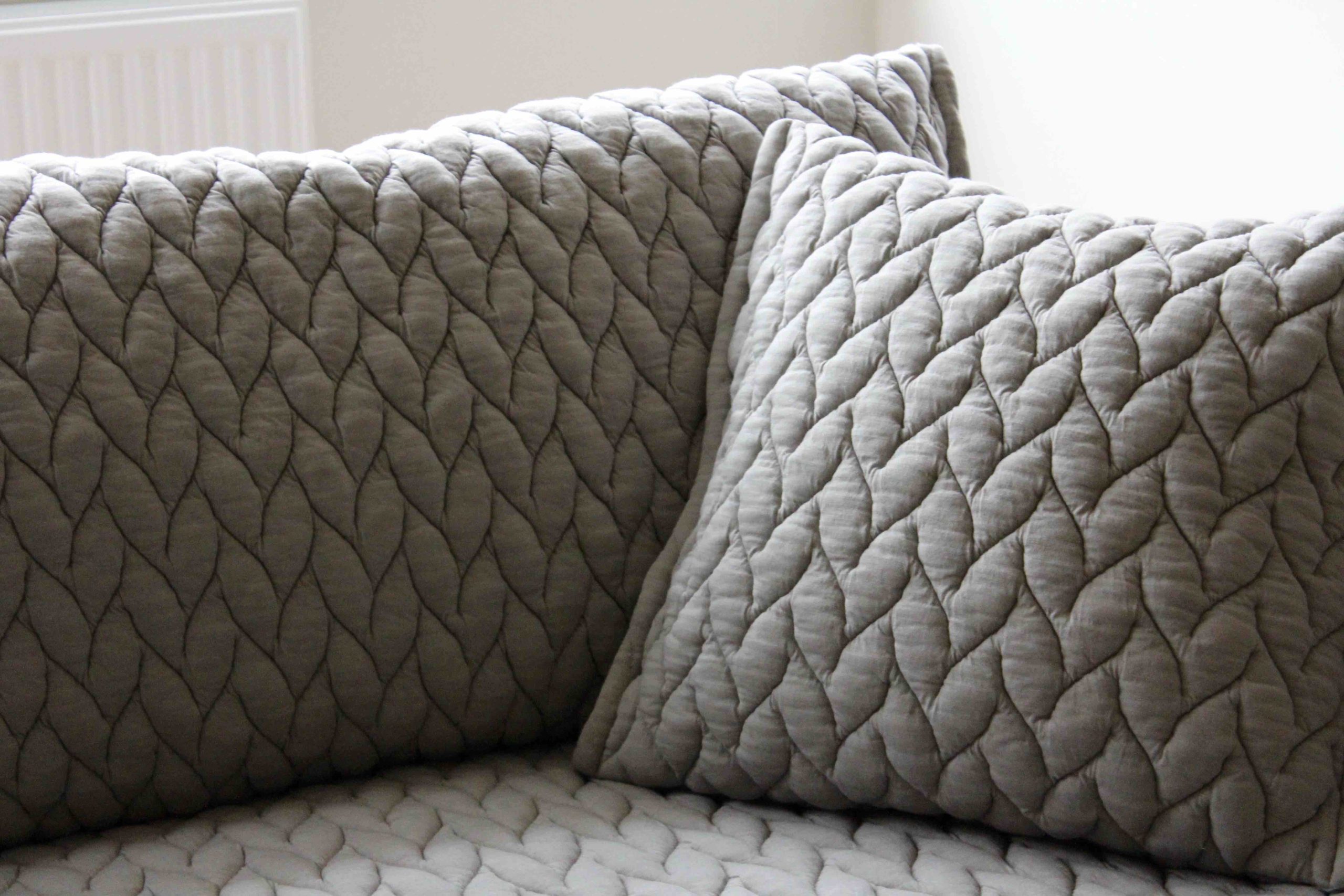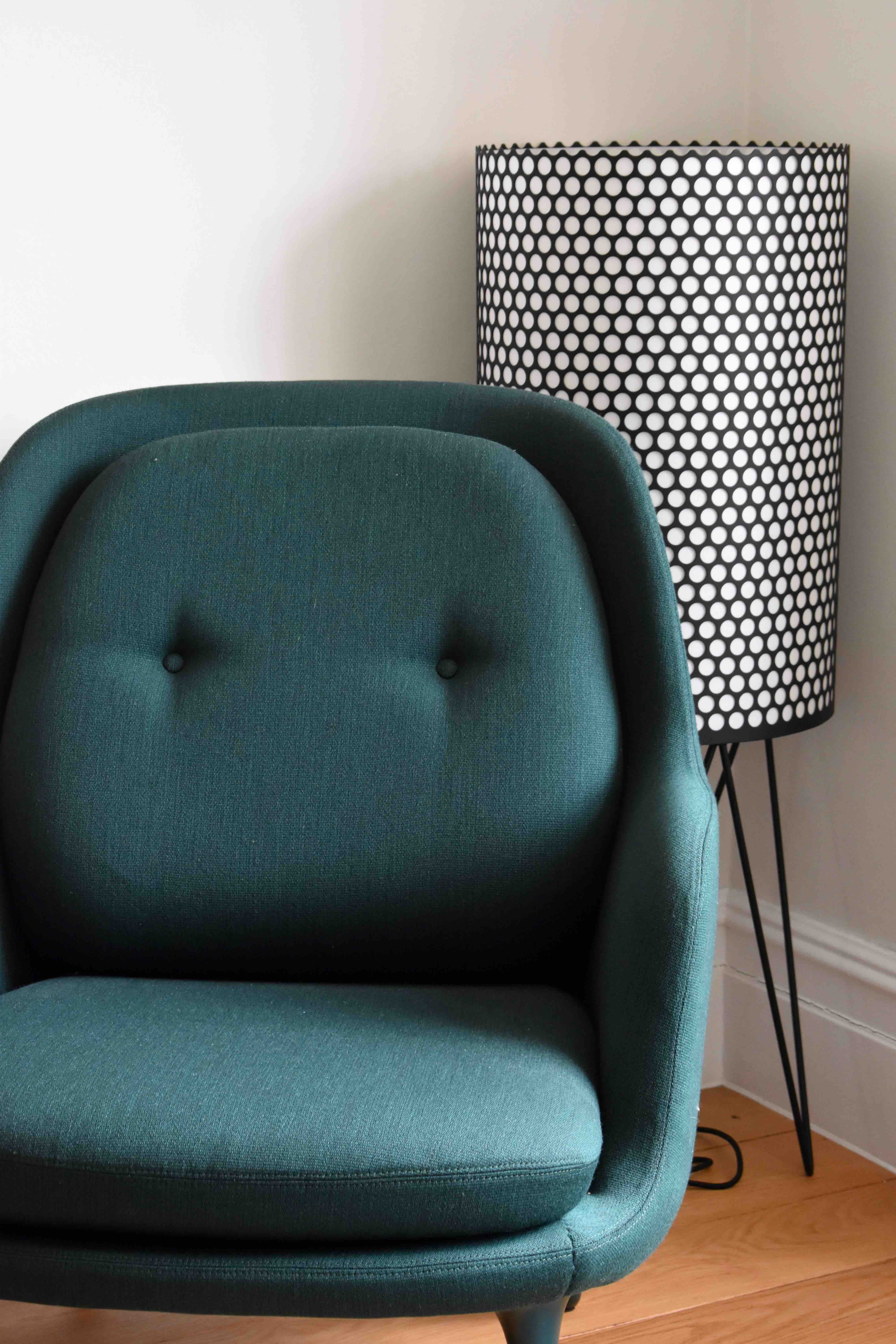 Thoughtful texture combination
We worked with a palette of rich marbles, timeless wood flooring, and soft finishes to create the perfect balance in each space. forming the base of the classic contemporary design. Together with a beautiful collection of artwork and a curated mix of contemporary Italian and bespoke designed furniture pieces, this home has been elevated to a truly sophisticated classical townhouse.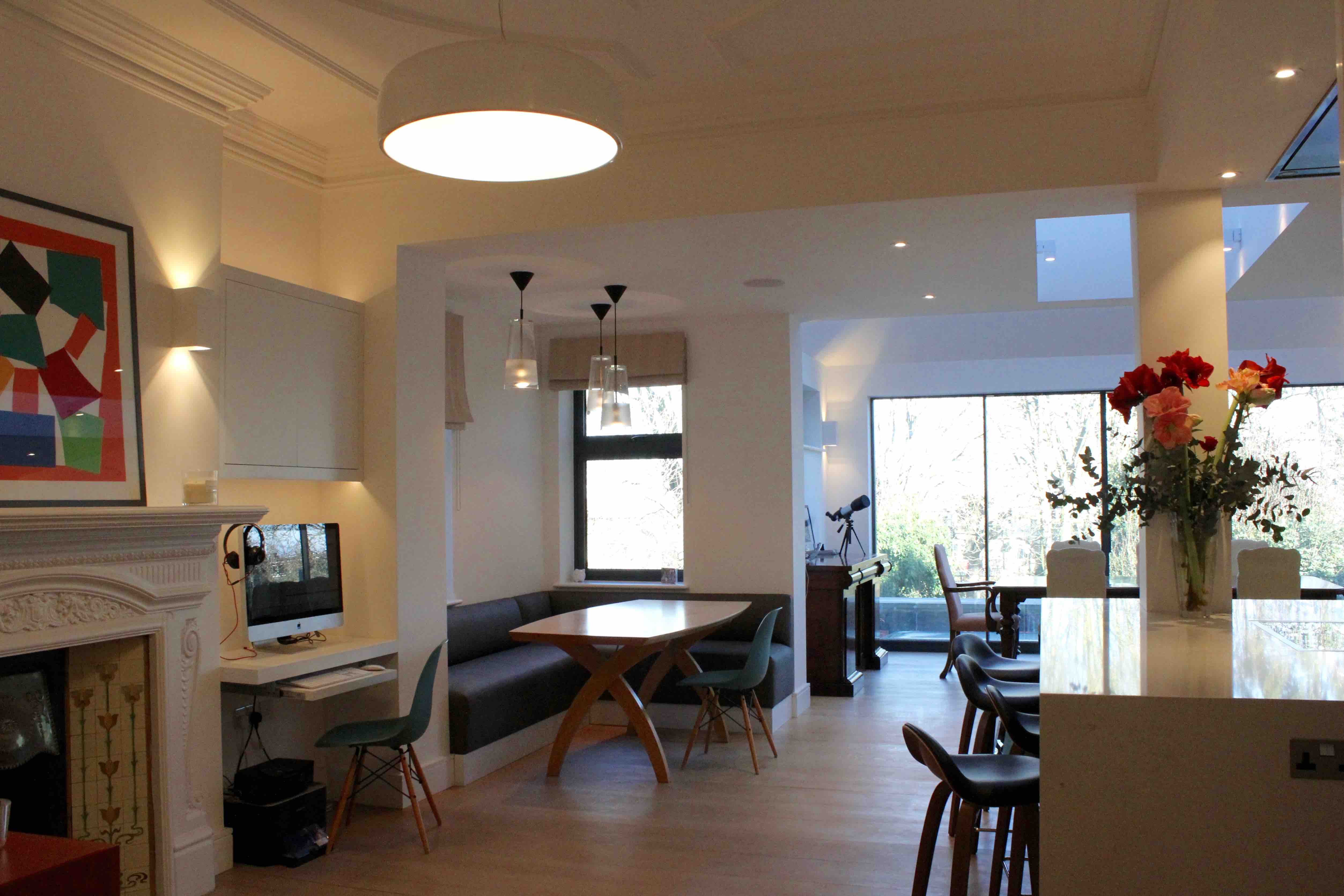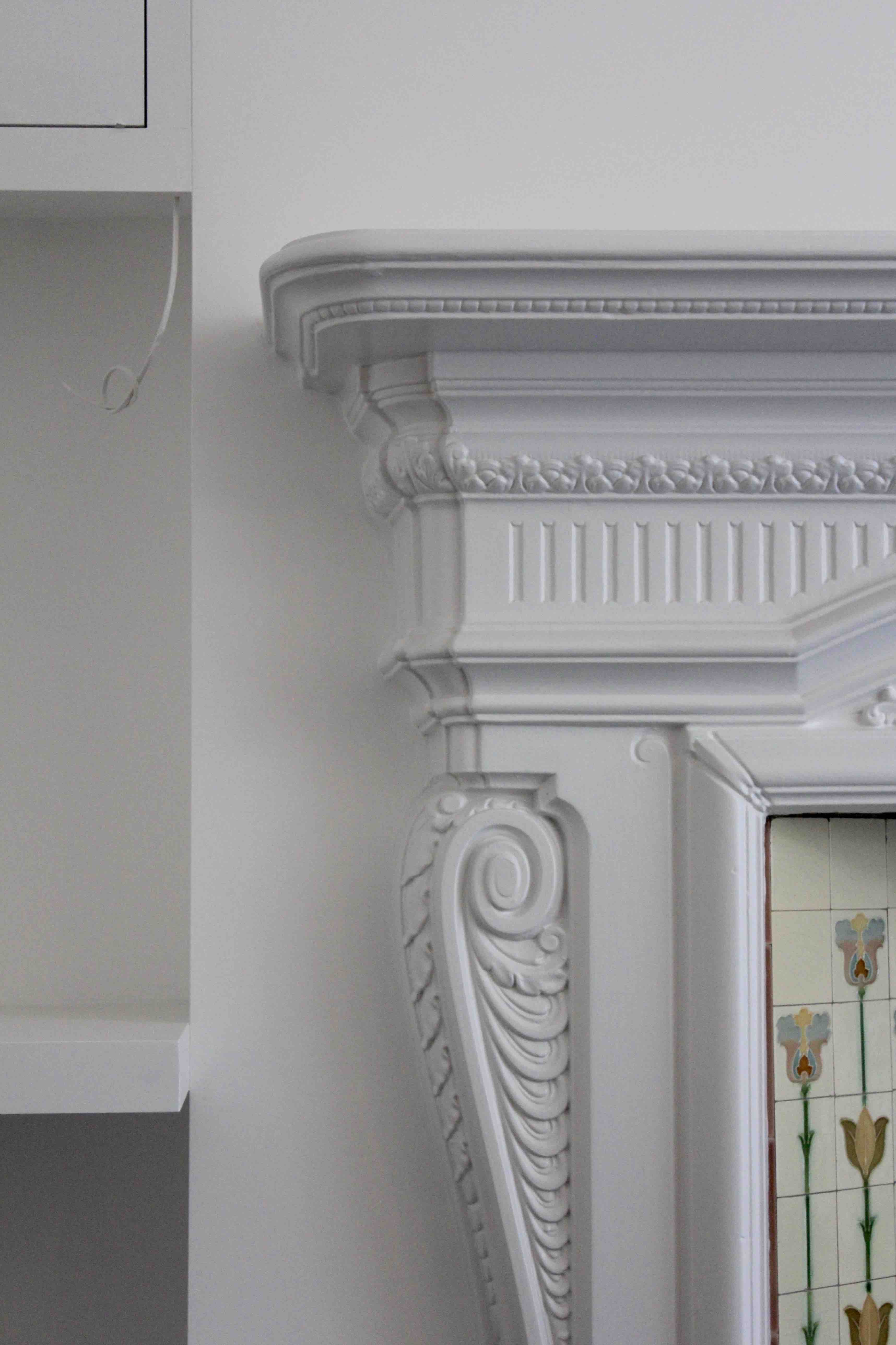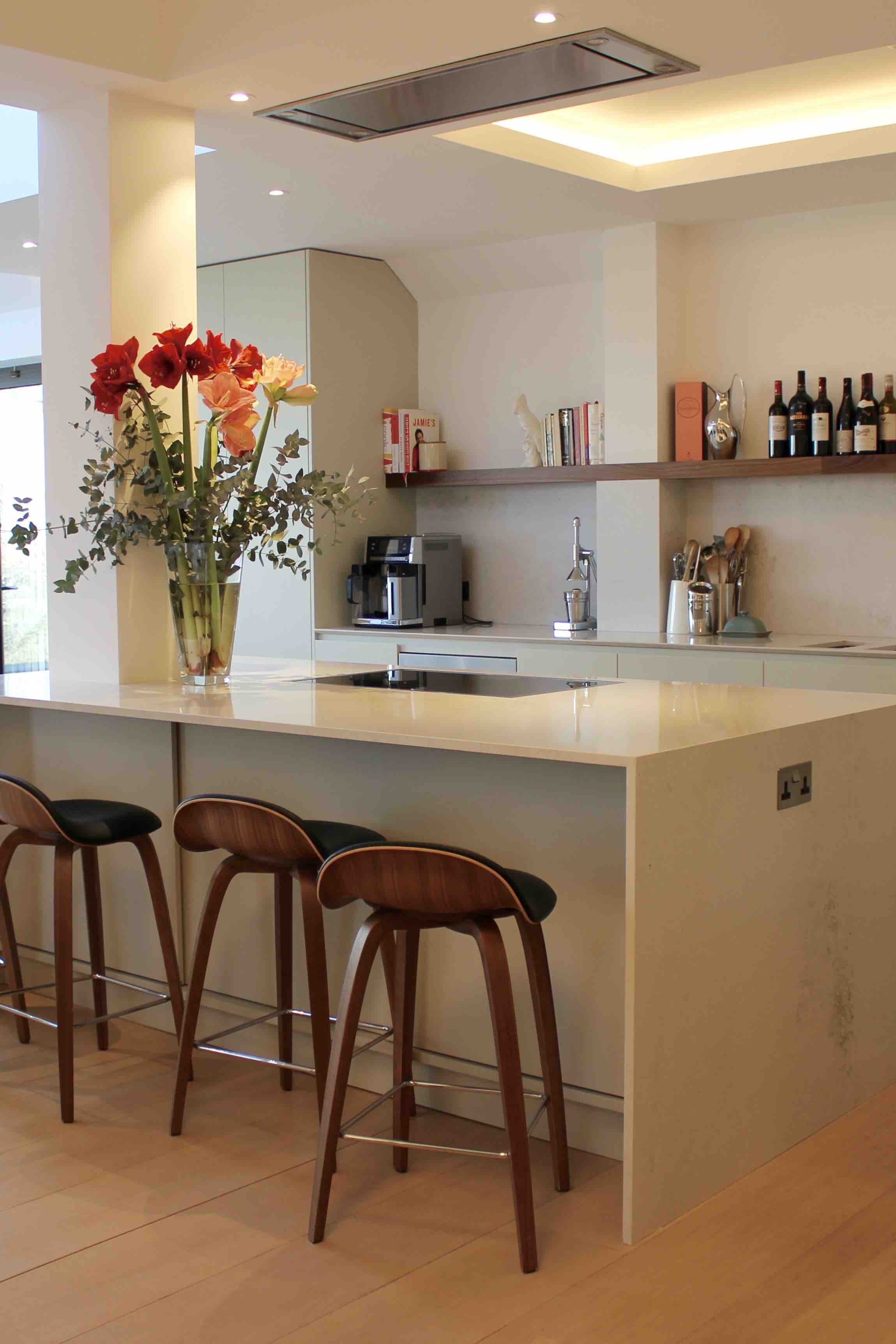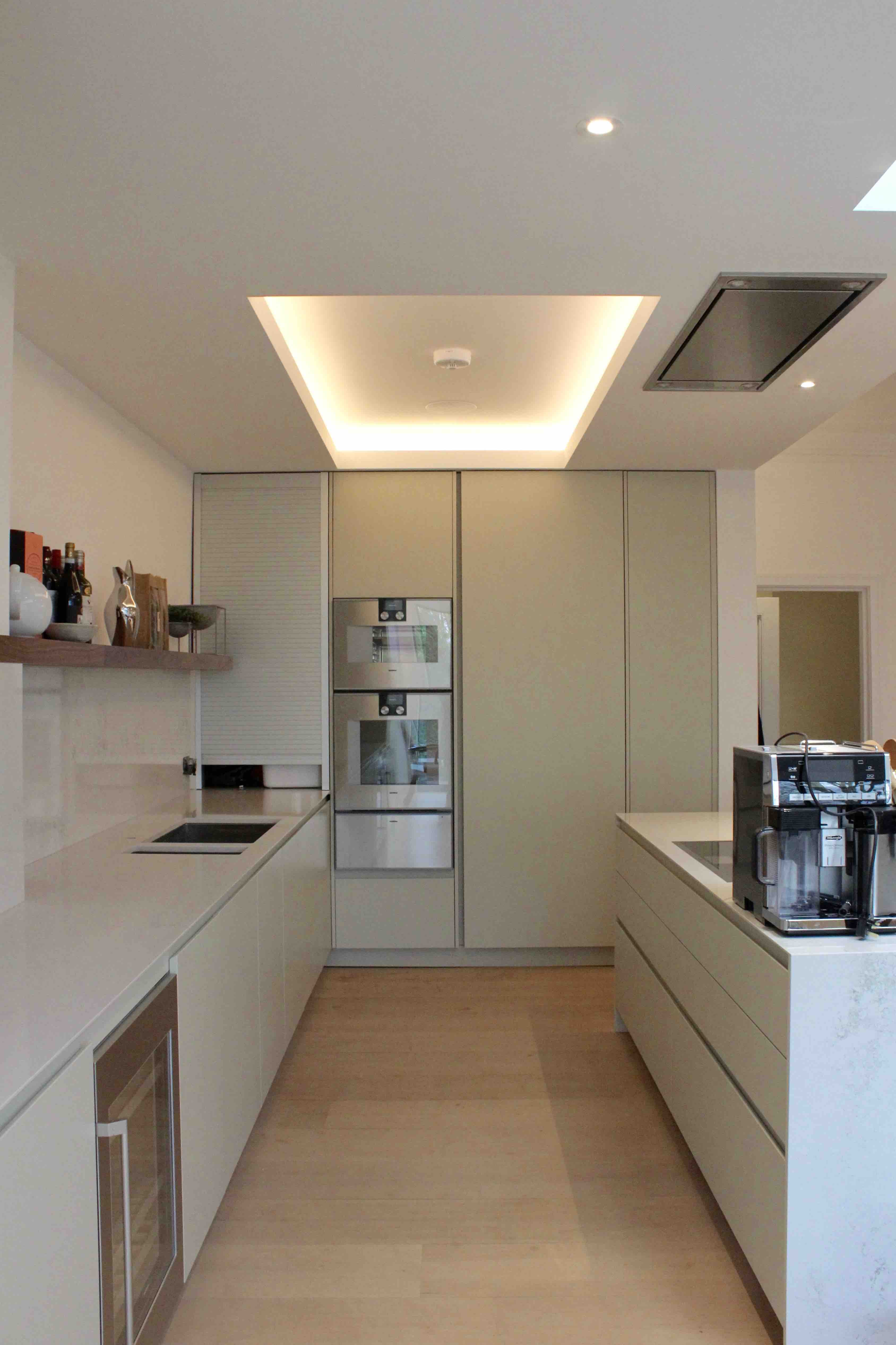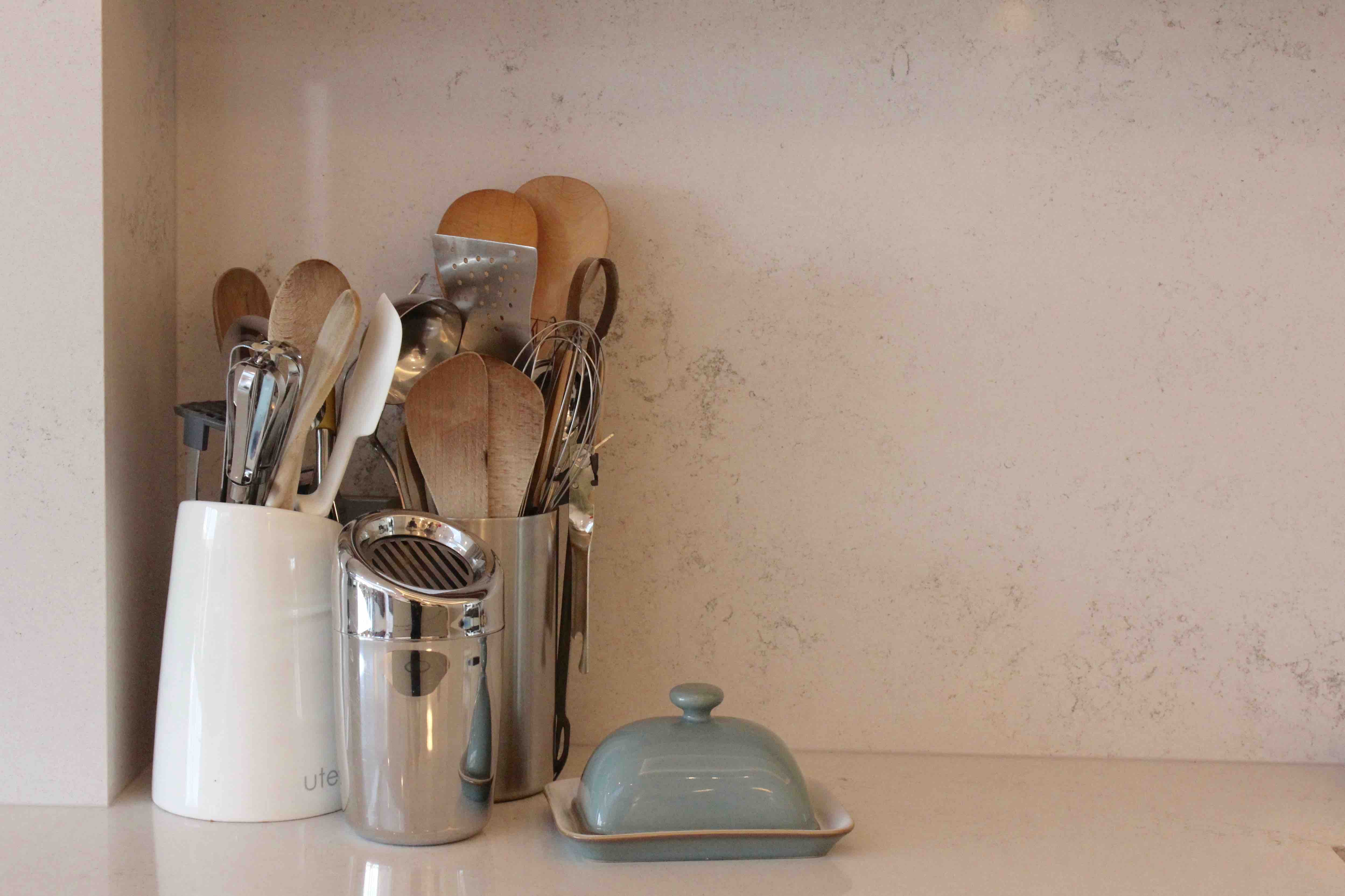 The Heart of the Home
The new kitchen became the heart of the home, offering plenty of workspace, entertaining areas and a lot of natural light. We layered in natural woods, neutral colours and beautiful marble to celebrate the tranquility and calming feel we wanted to emulate with the new character of the property. This space is now a serene and practical room for the entire family.
The Master Bedroom
The Master bedroom was completely redecorated with Silk string wallpaper and timeless paintings colours.
Luxurious Master Bedroom with modern headboard and symmetric bedside tables selection. Play with decoration and colours to create a warm relaxing sanctuary. Create a black out window treatment. Lighting and accessories selection.