Sweet Dream | Blue Bedroom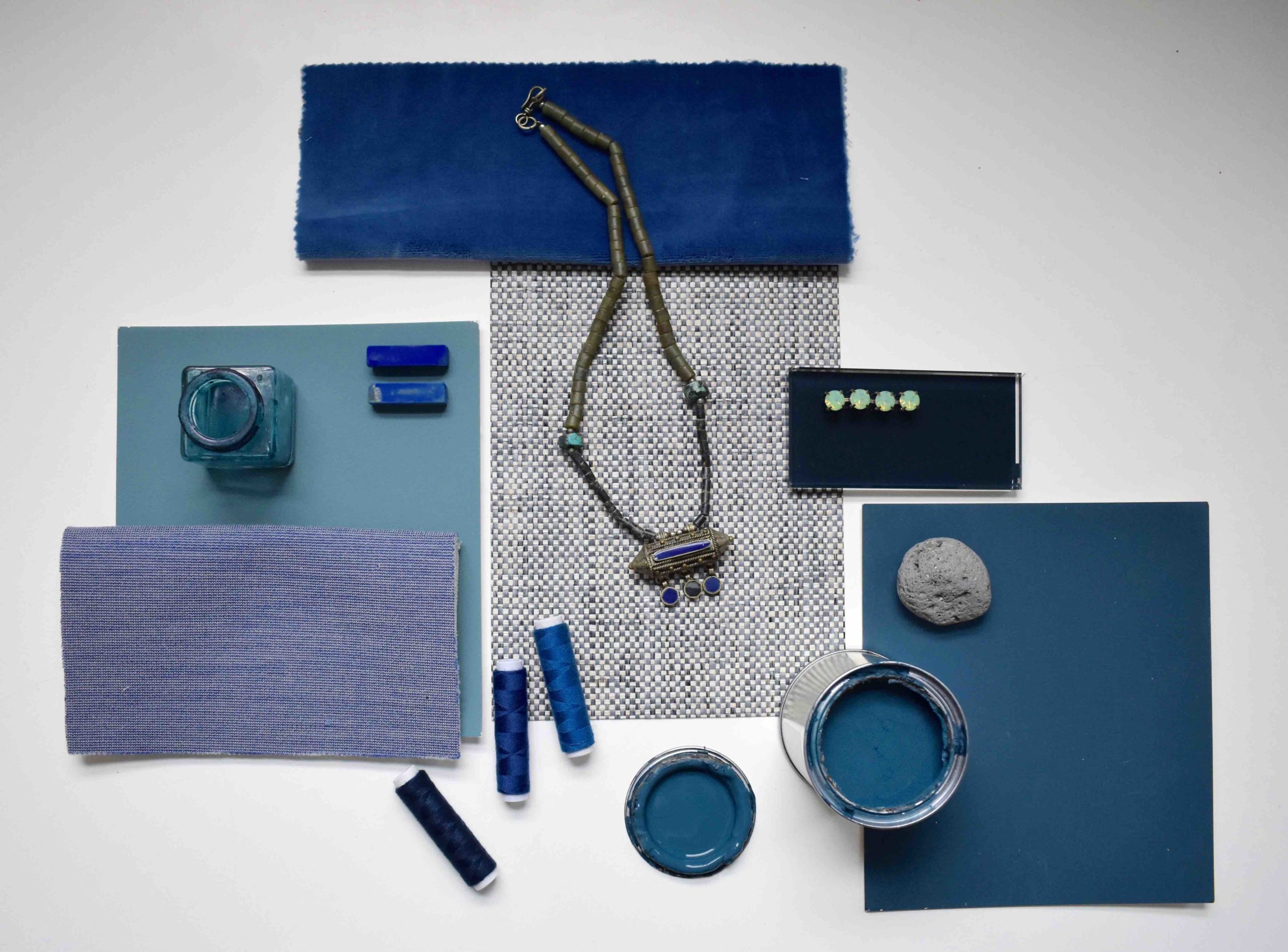 Sweet Dream | Blue Bedroom
Whether you try to capture memories of your last seaside holiday or just want to inject some new vibrant color in your life, Blue continues to be the most timeless color in Interiors and the most relevant for 2017!
Pantone introduces the new Lapis Blue and Niagara this year offering new energy in our home. Lapis is strong and confident, this intense blue shade is imbued with an inner radiance. Niagara is Comfortable and dependable; it is a classic denim-like blue that speaks to our desire for ease and relaxation.
Blue is a calm and soothing color, strong blues will stimulate clear thought and helps reduce tensions. Blue is said to bring down blood pressure, slow your heart rate and reduce feelings of anxiety, making it the perfect shade for bedrooms. The color blue has positive effects on the mind and the body. As the color of the spirit, it invokes rest and can cause the body to produce chemicals that are calming and exude feelings of tranquility.
Did you know Different shades, tints, and hues of blue have different meanings? For example, dark blue can be seen as elegant, rich, sophisticated, intelligent, and old-fashioned, royal blue can represent superiority, and light blue can mean honesty and trustworthiness.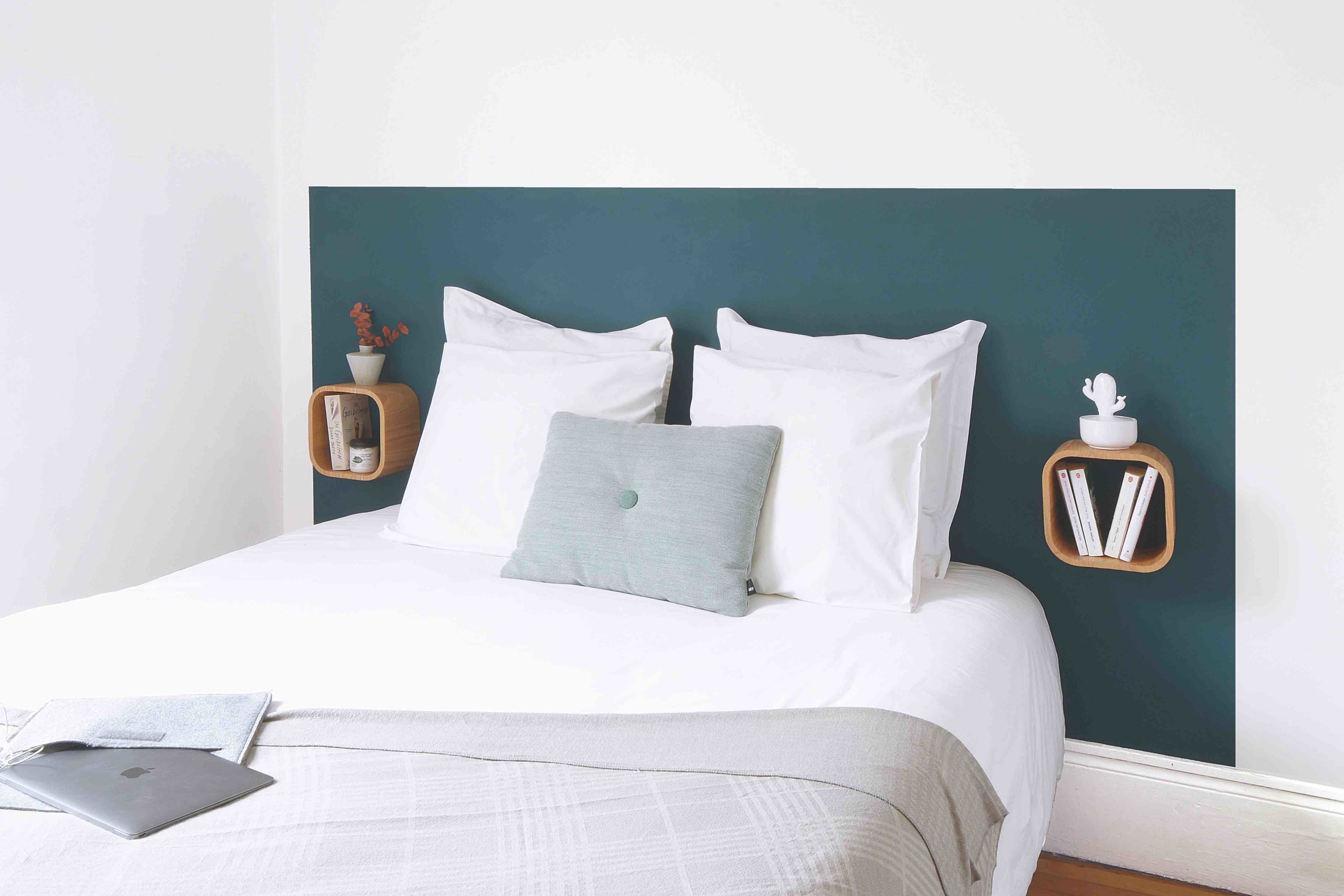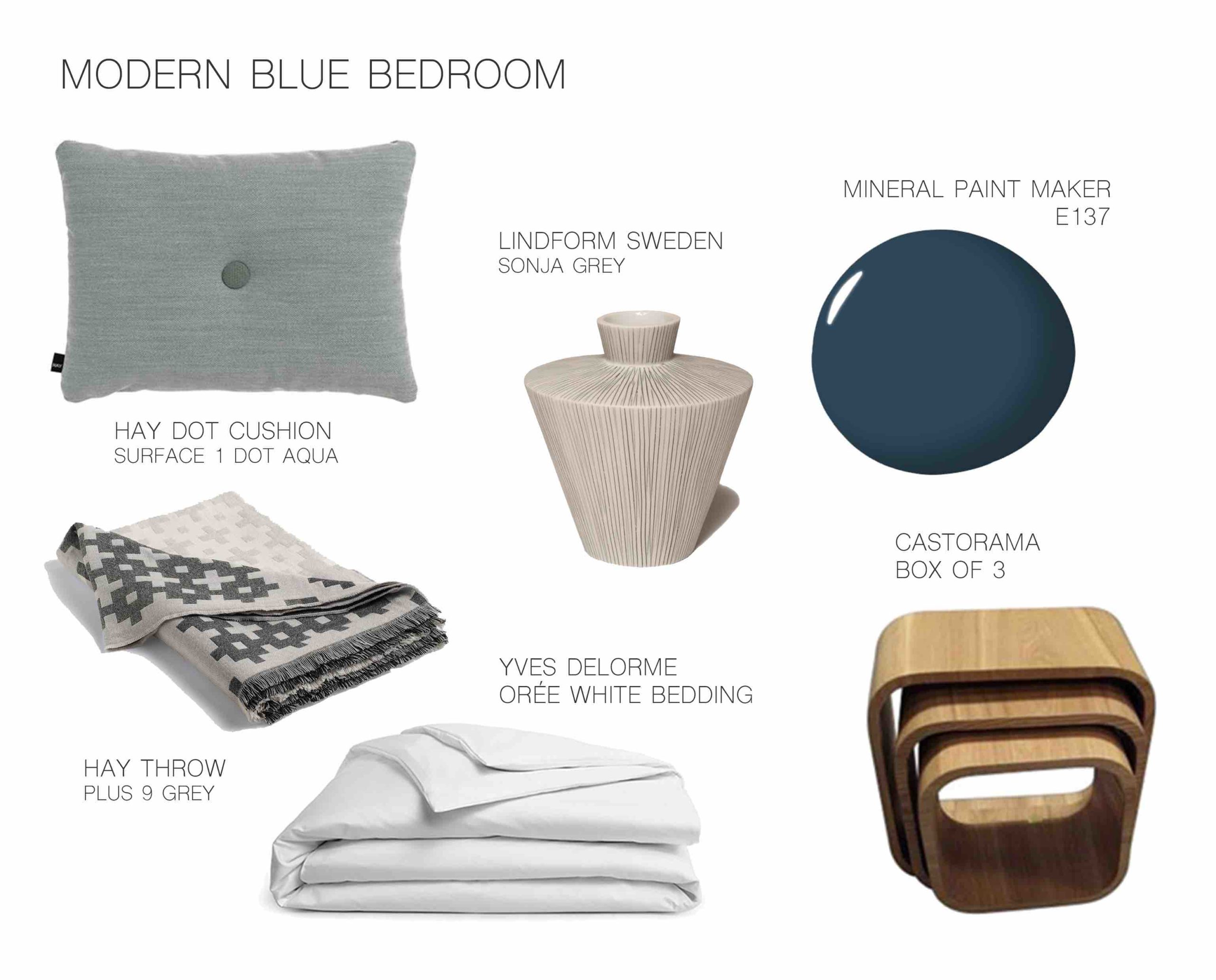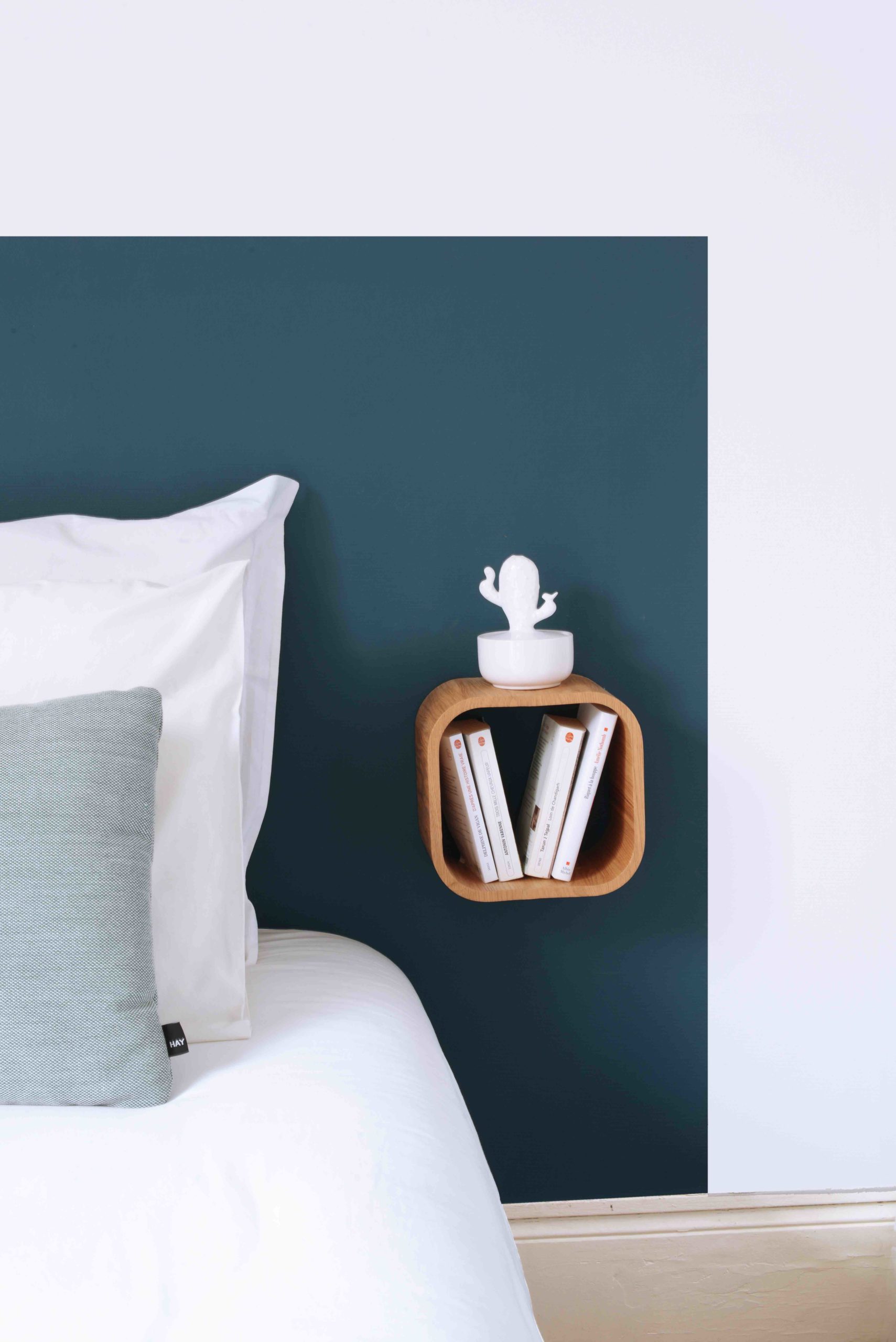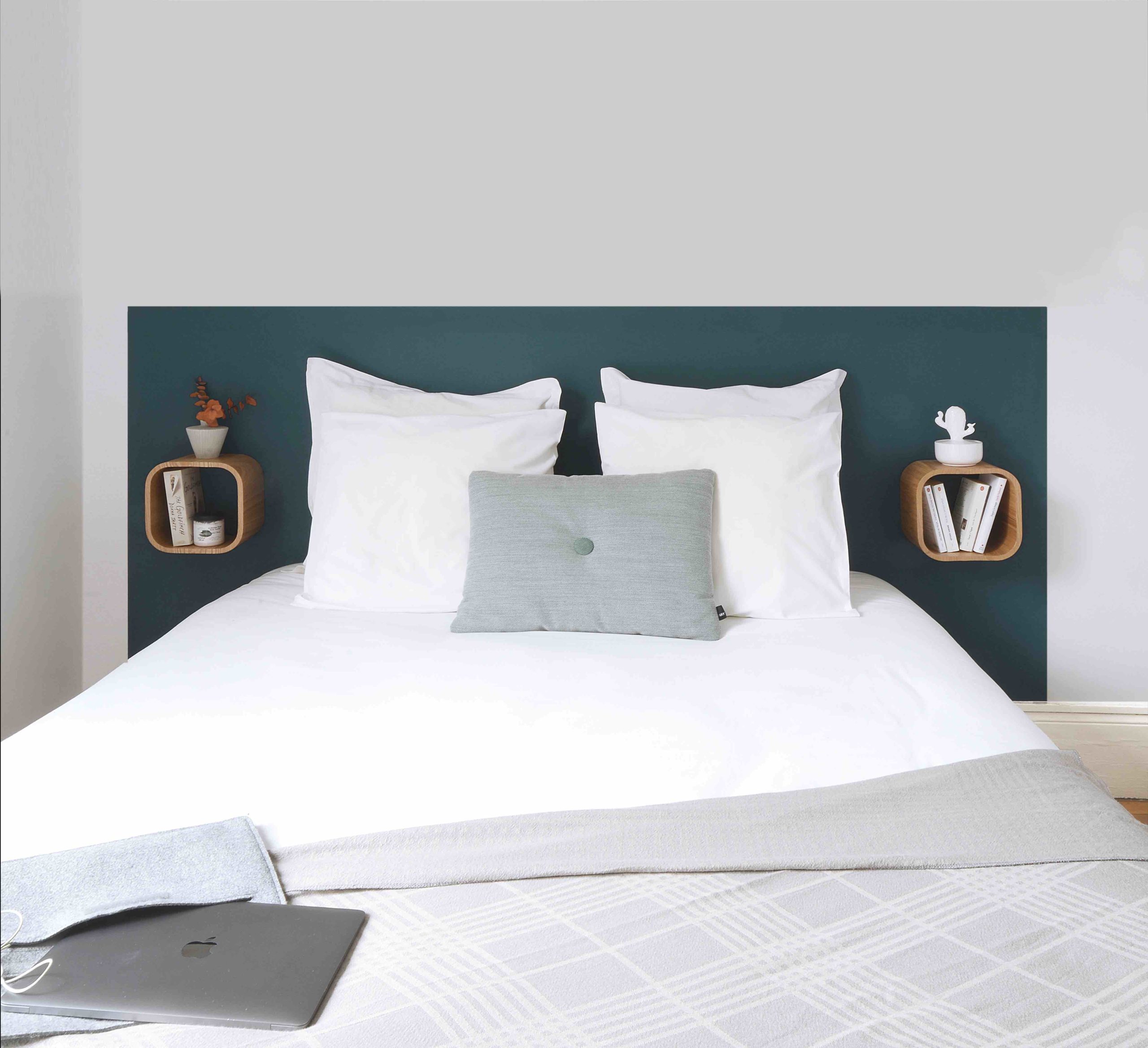 SCANDI MODERN BLUE
Our first look is the Scandi modern Blue
We created an oversized headboard using the E137 from Mineral Paint Maker.
This enigmatic hue, sparkling teal lagoons changes with the different light, creating a contemporary invigorating and soothing look.
When planning your bedroom always remember to create a symmetry to create a well-balanced relationship in your personal life.
If you do not have enough space for bedside tables these floating boxes are great alternatives; practical yet minimal to keep all bedroom essential handy.
Using beautiful Scandinavian accessories for a modern and clean look and touch of hotel luxury with crisps white bedding from Yves Delorme.
Small designer pieces like Lindform vase give harmony to the room but also act as an interesting eye-catcher.