Christmas gifts ideas under £20
With Christmas being right there around the corner now, I thought I'd share some of my 'affordable' gift picks with you all!
I hope you agree with me on this, but I do think that Christmas is about sharing a delicious meal with people you love and watching your favourite festive films, bien sur! I like to keep simple and meaningful, making sure we're left with some money at the end of the holidays. I also believe January and February is when you need to treat yourself and even plan little break away to make up for the cold and wet weather!
 So here it is, my selection of cute gifts under £20. They will definitely please your loved ones without breaking your bank accounts.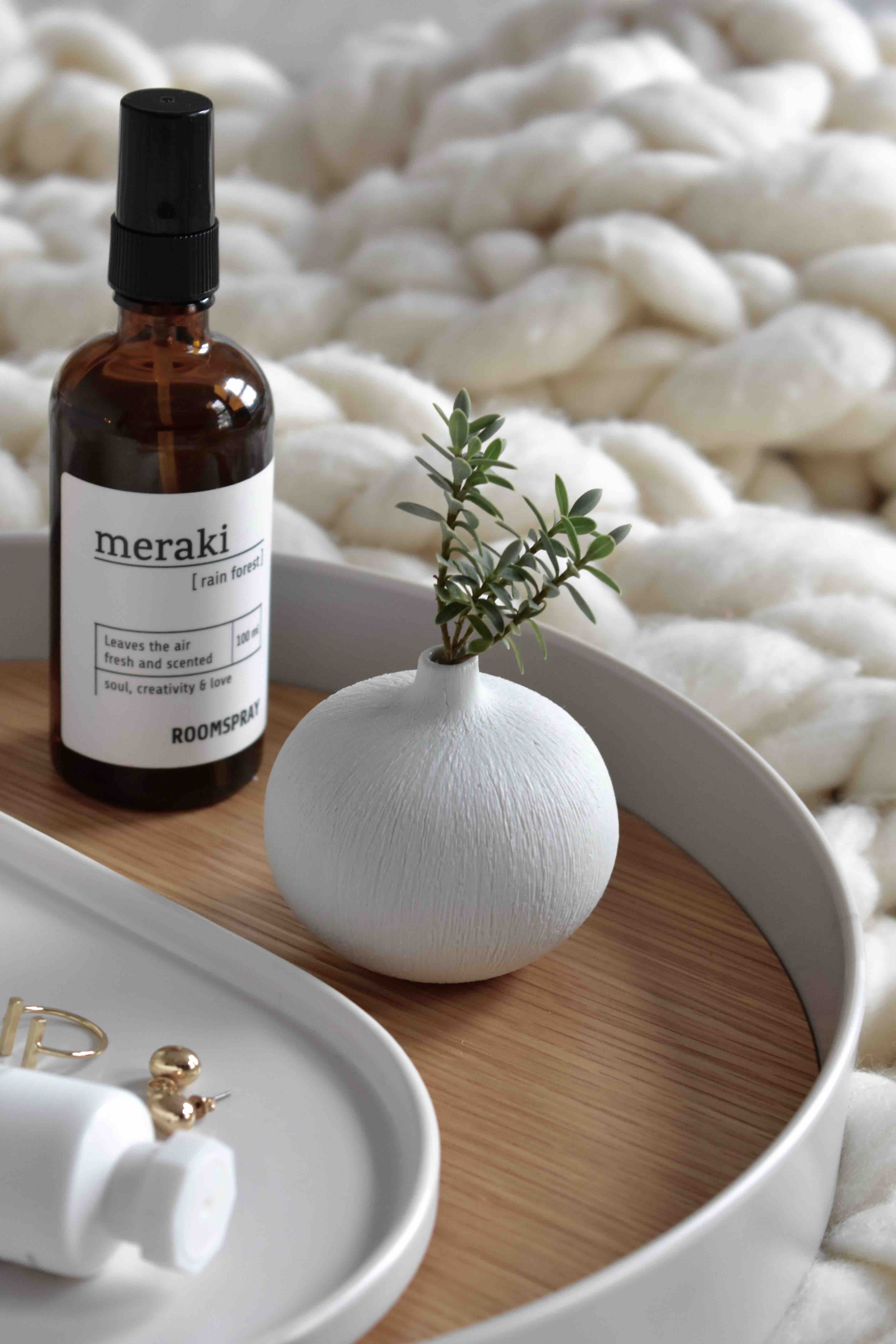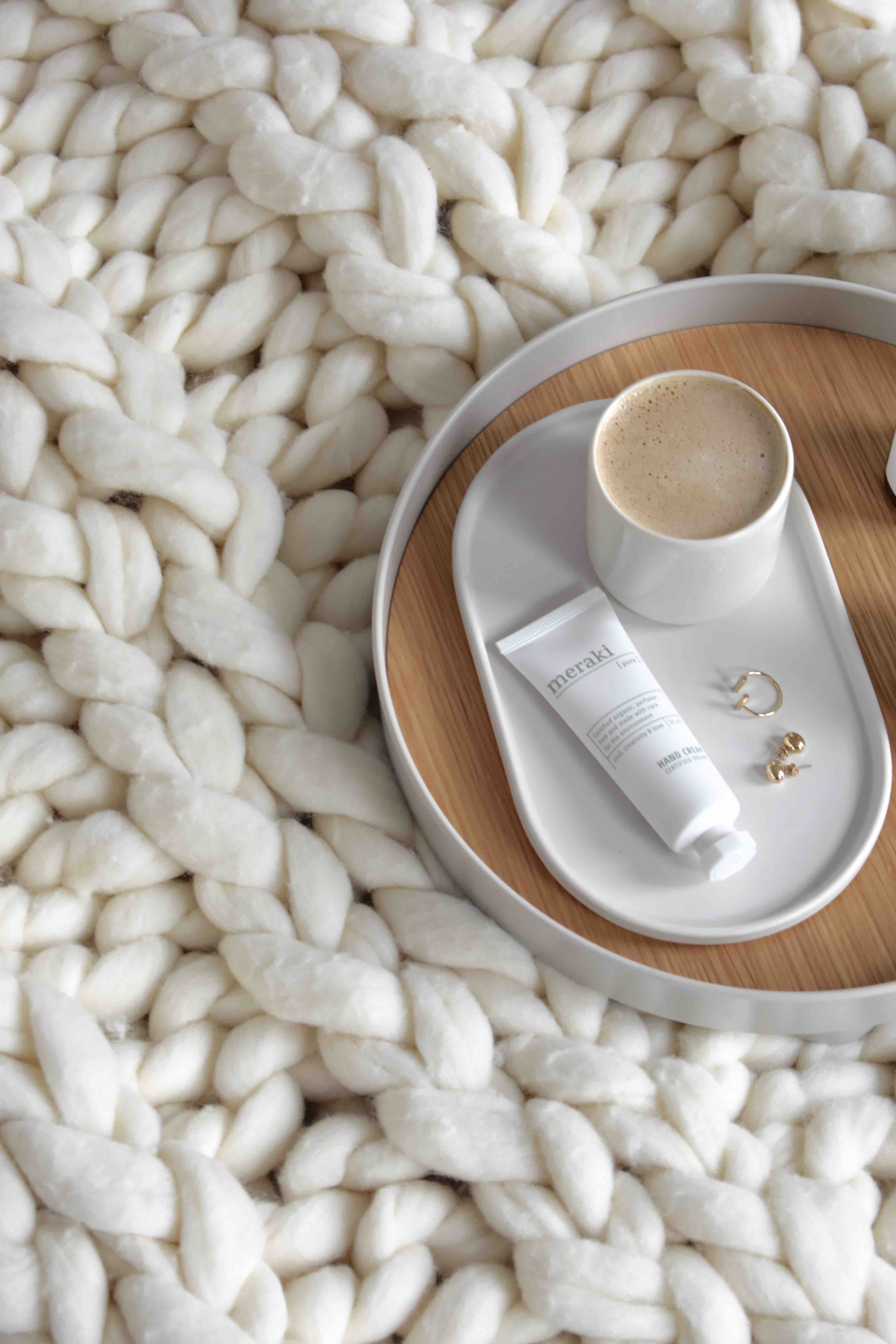 Because it's Christmas it has to be about fragrances! I adore Christmas scents: cinnamon, orange, pine …
The festive season is also the perfect time to add some 'Bling' to your life!
The Gold double bar ring by Weatthered Penny
is a beautiful statement piece and is just £15! I really love their collection of modern and original design, their whole line is worth looking at.
Lindform
create beautiful handmade
ceramic vases
, they come in all different shapes, colours and textures. You can create a little collection on your shelf or just have one on your breakfast tray.
I love the engraved line into the surface which create a very interesting matt texture.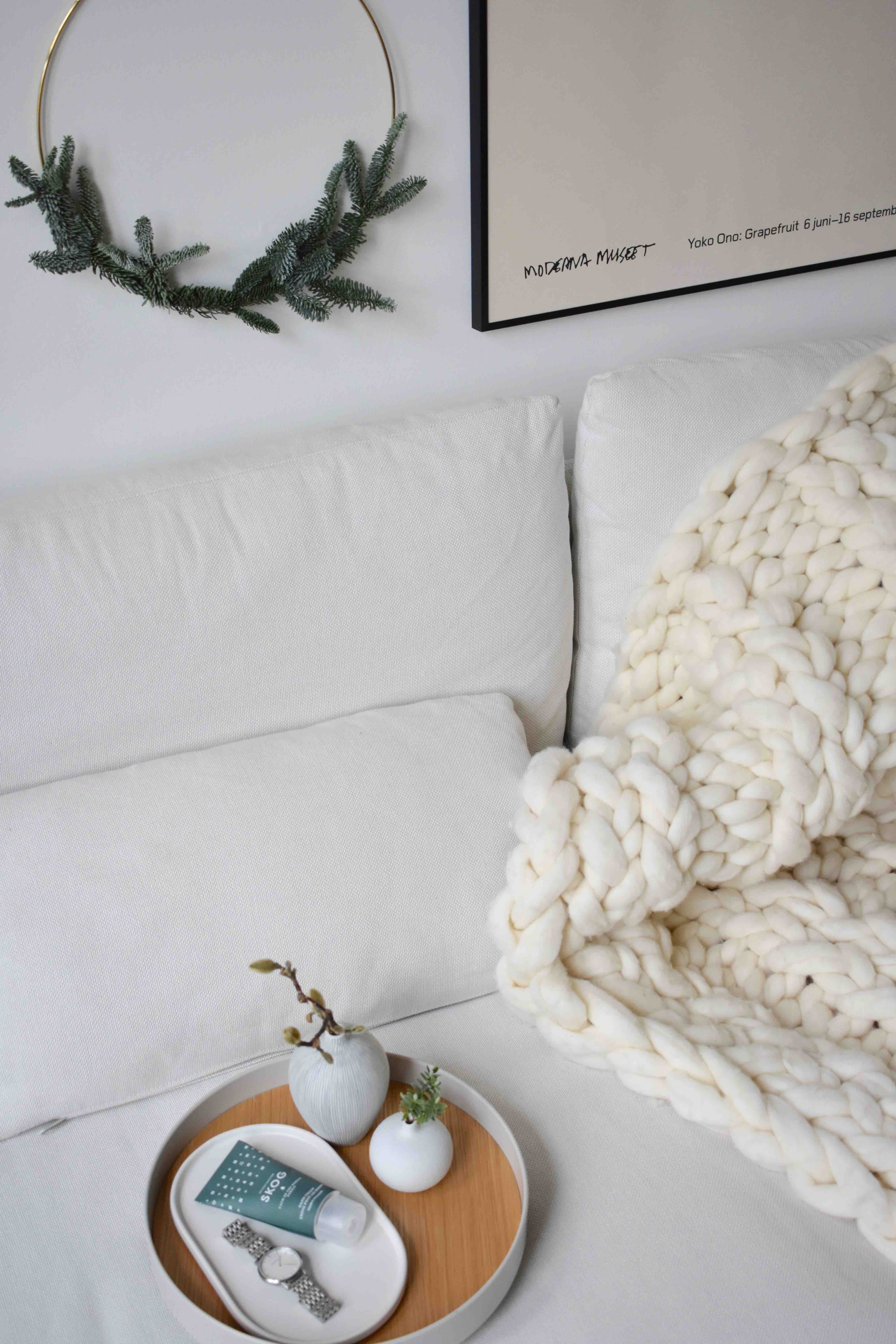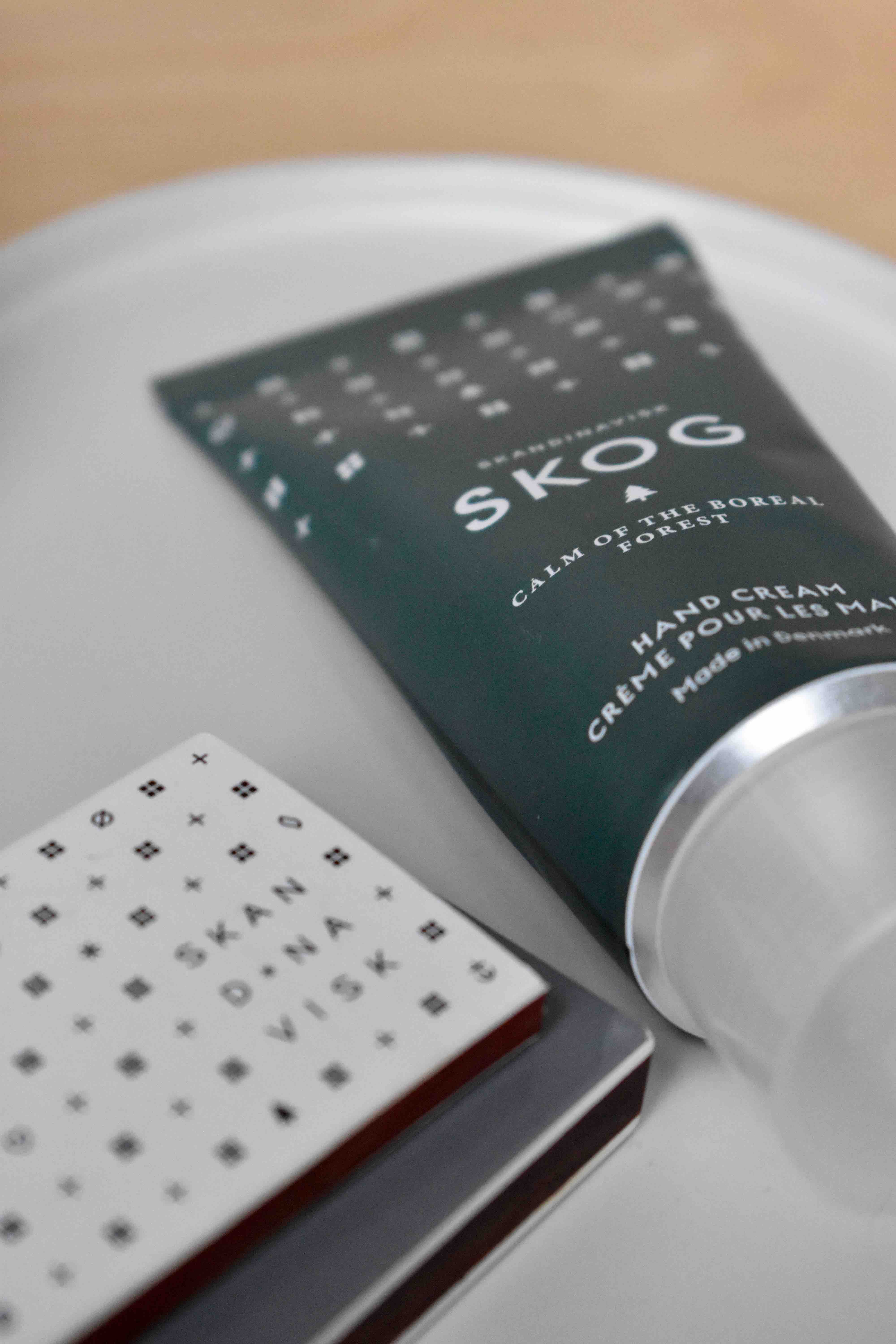 A must for me in December is to bring nature inside with greenery: I love the eucalyptus and fragranced wreaths.
The Skog Hand cream by Skandinavisk
is lovely, it smells like a beautiful pine forest (SKOG, means 'Forest' in Norwegian and Swedish), and it's made with nice ingredients such as aloe vera, shea butter, almond, apricot and beeswax. It also has extracts of birch bark, which apparently is great to nourish and protect exposed skin.
If you're not so much into the forest feel you can try the
Meraki 'Pure' hand cream
, it's completely natural and is the perfect size to carry around in a small handbag.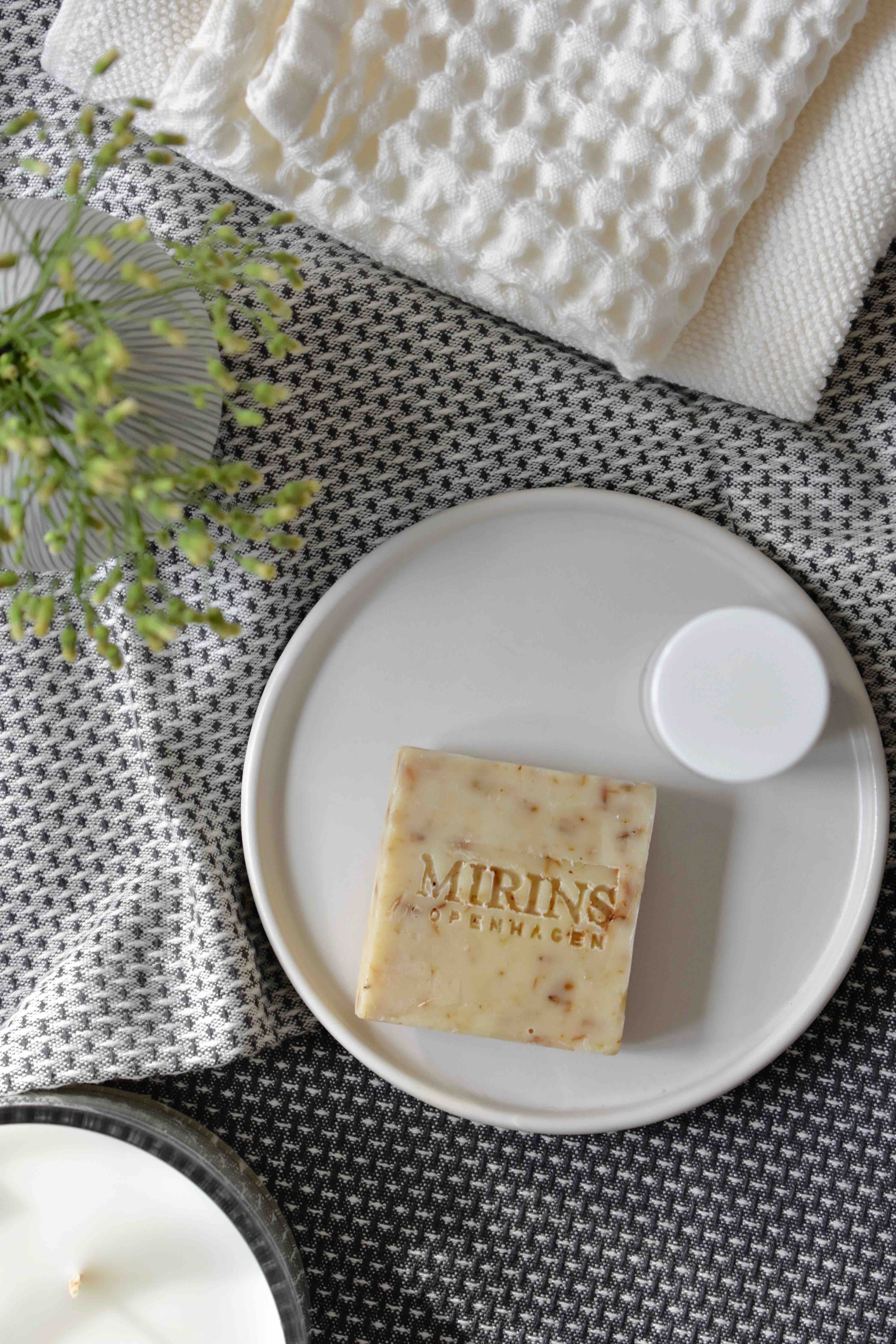 To spice up the kitchen and add some texture to your textile
The Organic Company
has the most beautiful kitchen cloth, napkins and towels…
The Waffle cloth
is one of my favourite and comes in beautiful Scandinavian colours: grey blush pink and white, I love these, and they are only £8 each! Also if like me you're always on the lookout for a quick hair makeover,  I love the
Meraki shampoo
, it's amazing! It really helps with volume and shine and it smells amazing! Also a plus for me: it has a pump dispenser which makes it very easy to use small quantities, which is all you need really.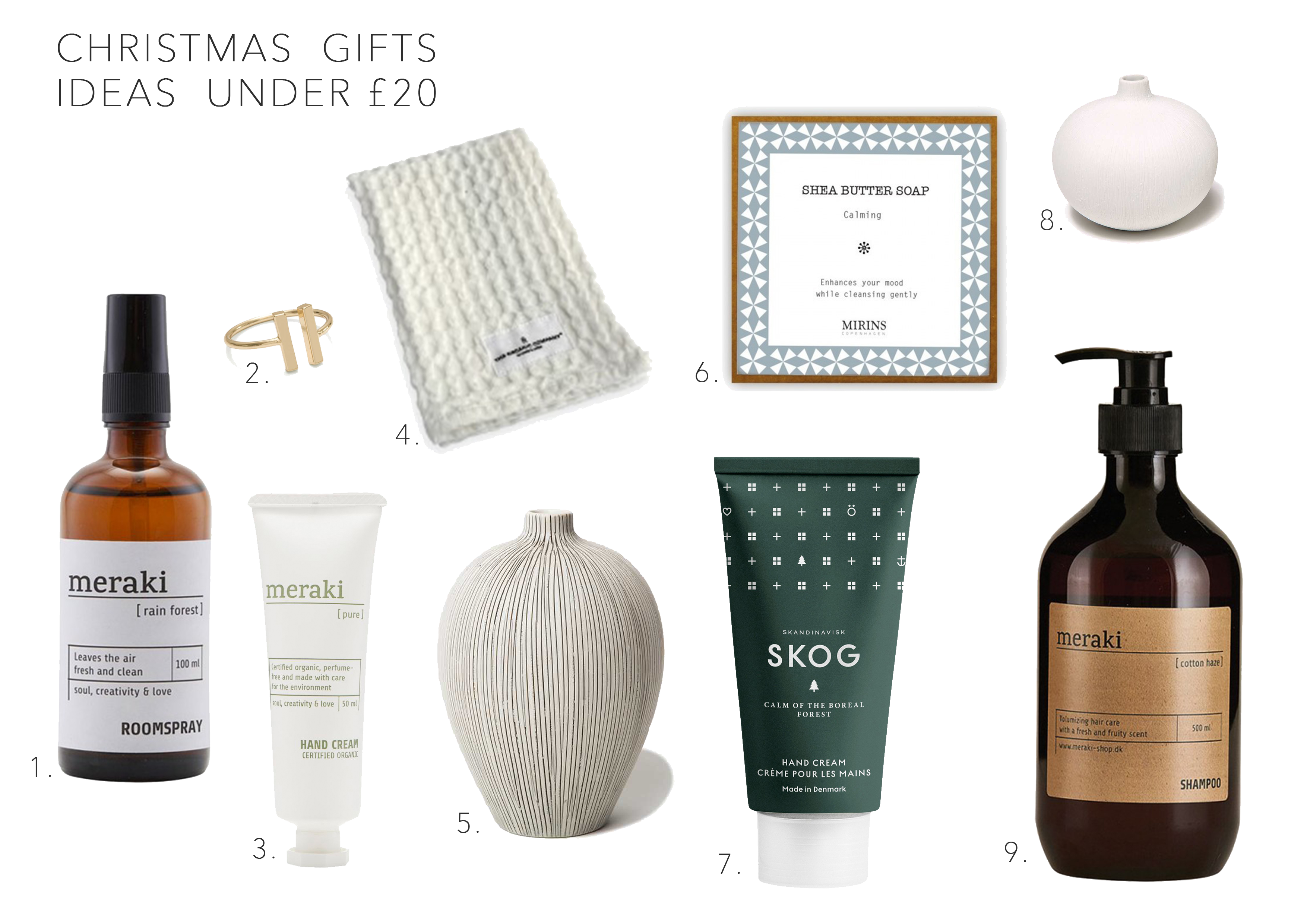 Disclaimer: this is not a paid post. The products were gifted, all that I would highly recommend. All words and thought are my own. 
Photography © Mathilde Kubisiak/MK Design London