Time is one of the universal measures we all need, use and rely upon. Sometimes we try really hard to find custom gifts when the simplest things are often the most special. Nowadays, it's so important to manage your time properly so you can spend it where it's really important, like cherishing moments with your loved ones and creating memories to cherish all your life. After all, is that not what we live for?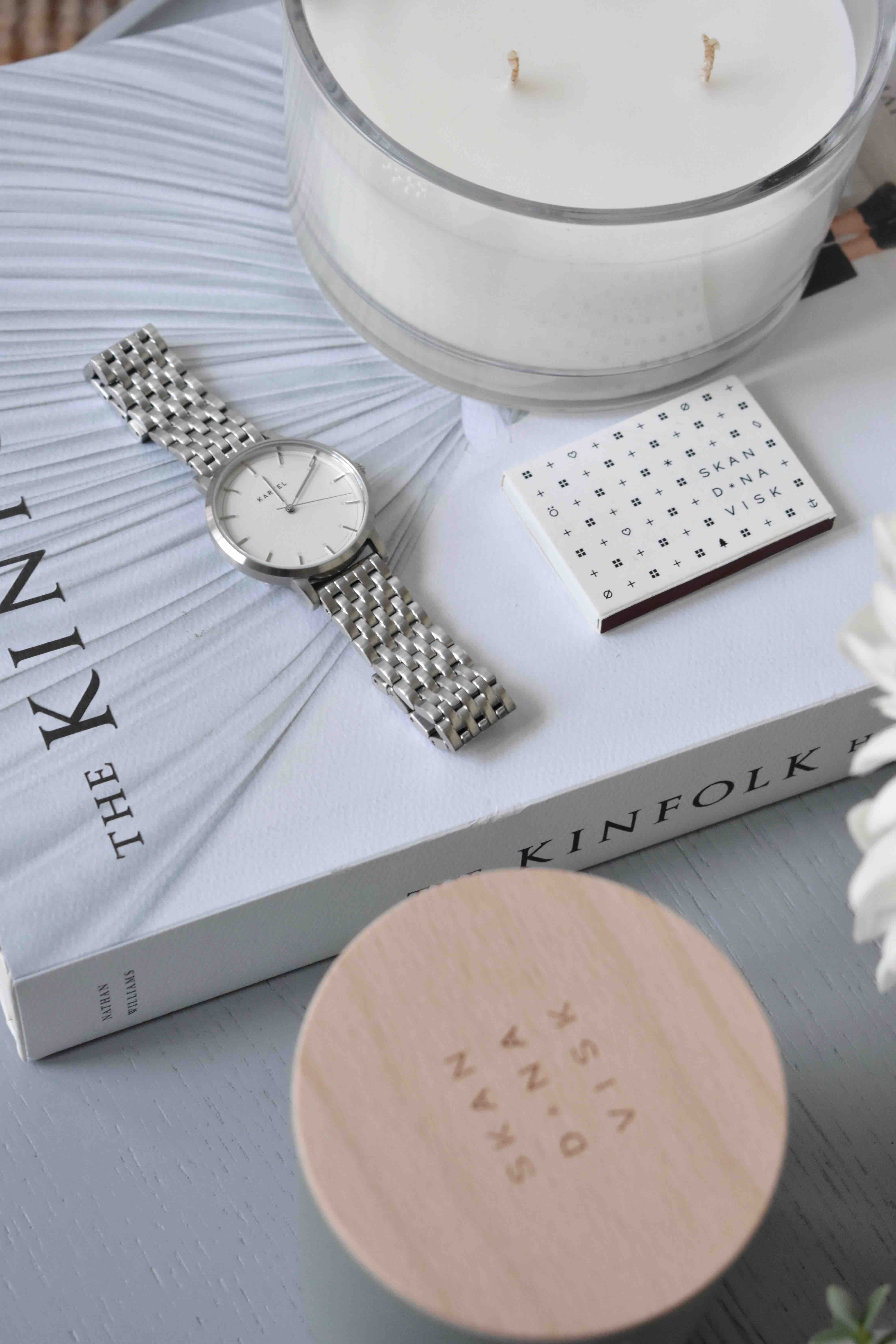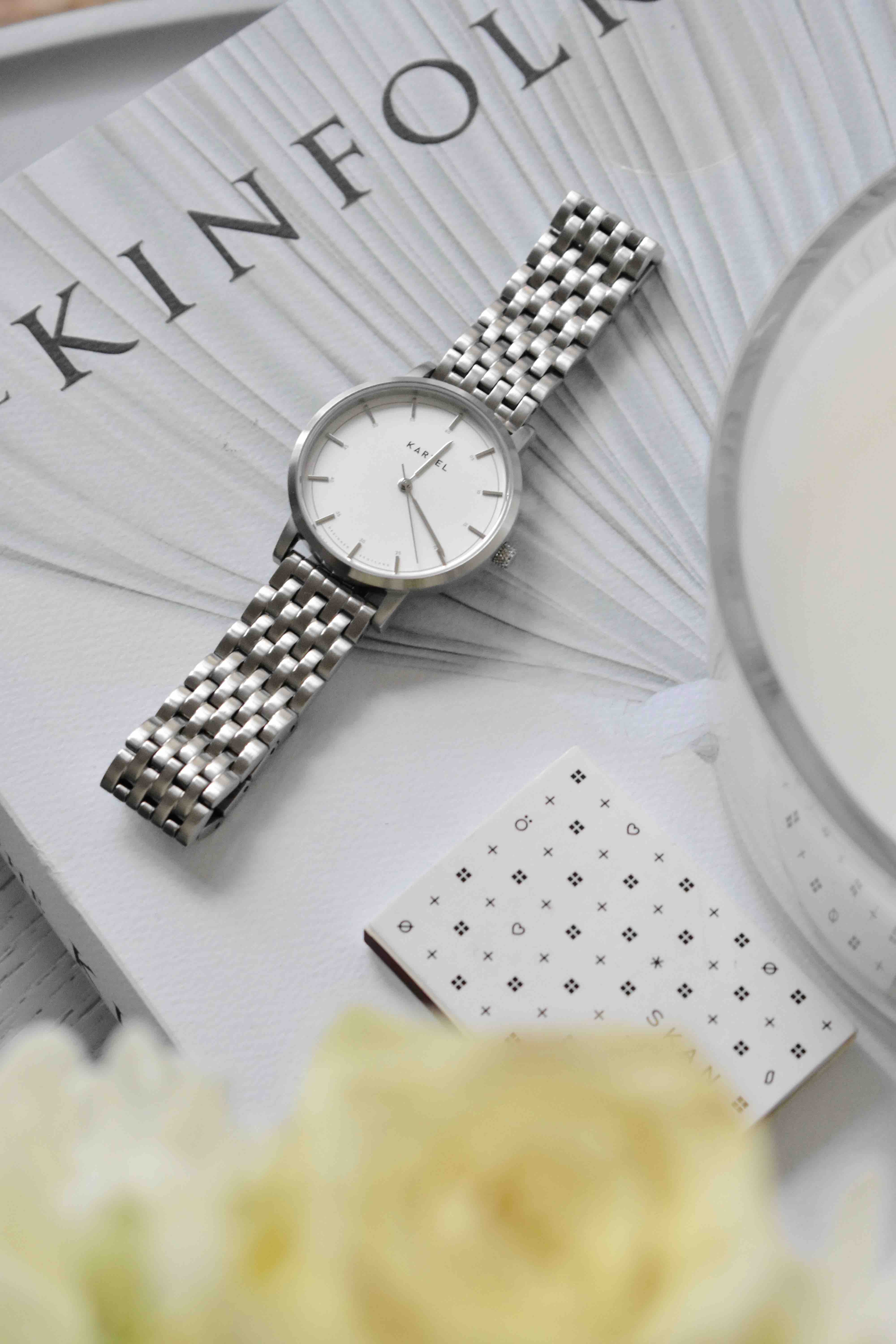 On a personal note, nearly everyone in my family is a watch collector, so a watch is always one of the most perfect presents I can gift. My dad is the master of vintage watches, my sister always has the luxurious jeweled watches, and even my brother loves to sport the latest gadget ones. Christmas truly provides a perfect excuse to help them revel in their never-ending passion of time! I really love the
Kartel watches
; they're modern, amazing quality, and affordable, too. The make excellent Christmas gifts, with very fast and free delivery anywhere in the UK, USA, and Germany. You can even have it sent via Next Day Delivery if you order before 3pm.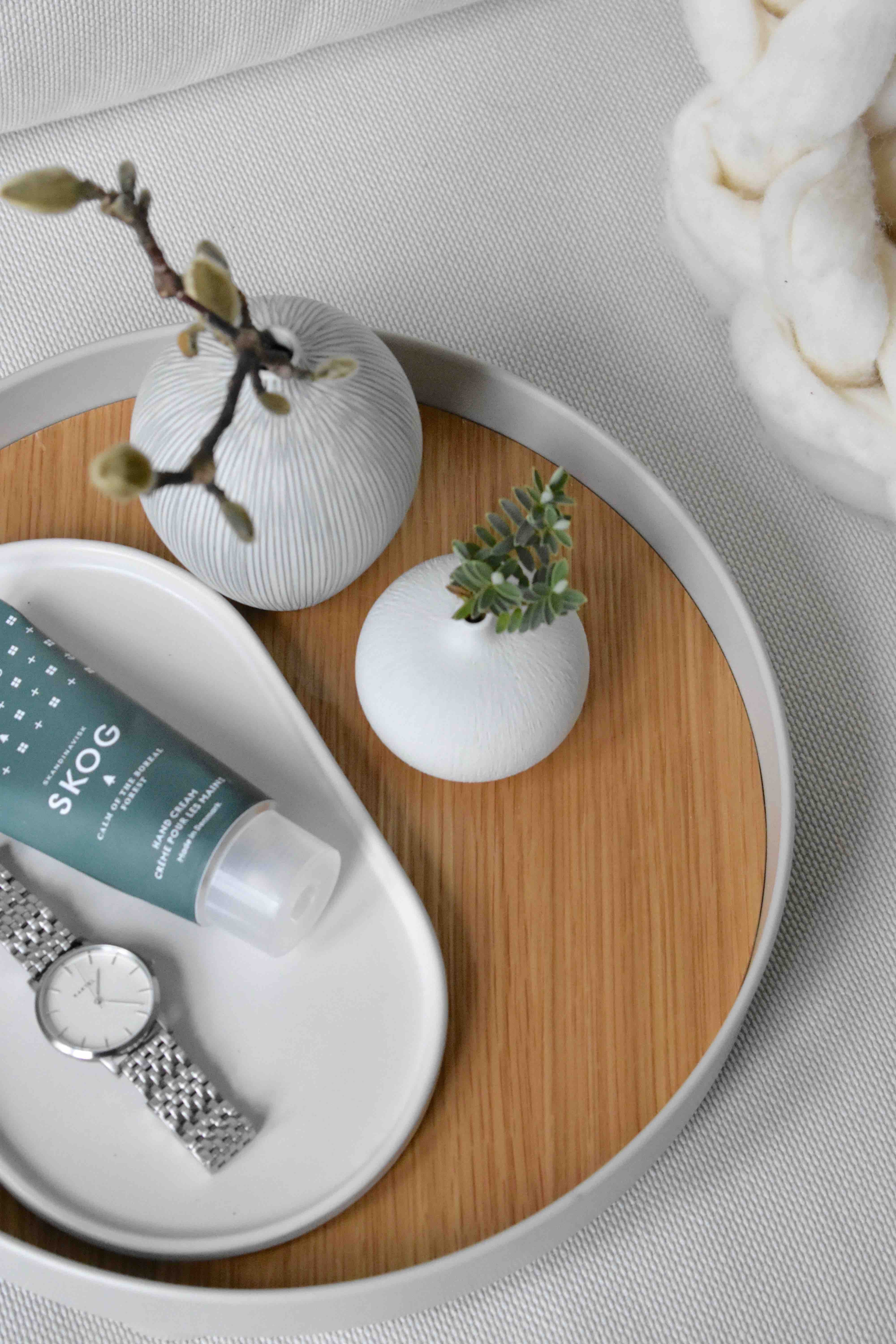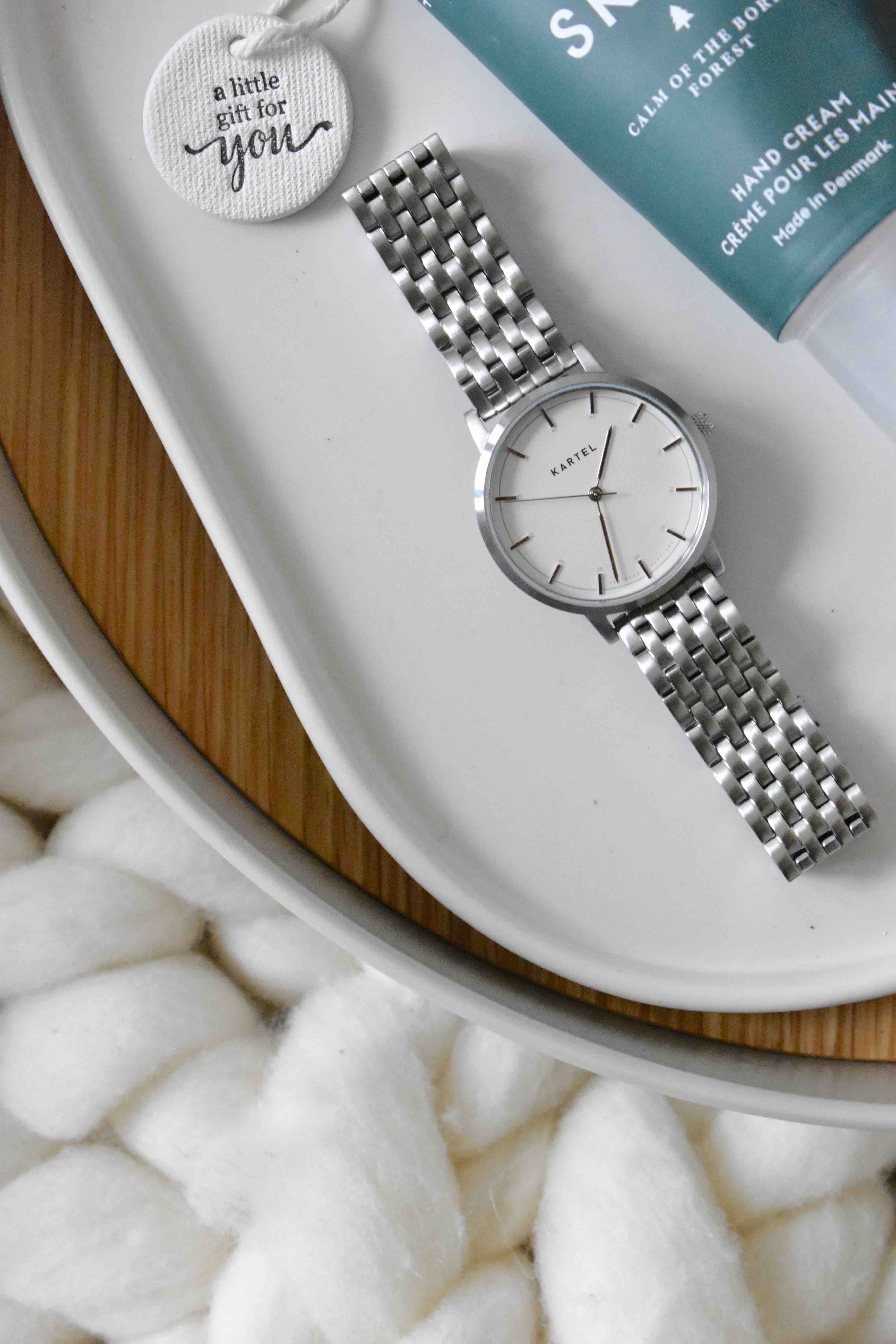 Kartel watches are also customisable, as the company provides an exclusive engraving service. Why not make it personal with an engraved Christmas message. My favourite one is the
Isla.
For only £99, this matt-finish silver minimal design is elegant and timeless. Measuring at 34mm, it is designed to sit perfectly on slimmer wrists. It is a simplicity with understated classic lines and small details that make the watch so unique. The timeless dial design sits behind toughened low profile glass, employing a Citizen Mitoya movement for reliability and accuracy. It is also available in rose gold metal which looks very beautiful for winter. Not to mention on-trend.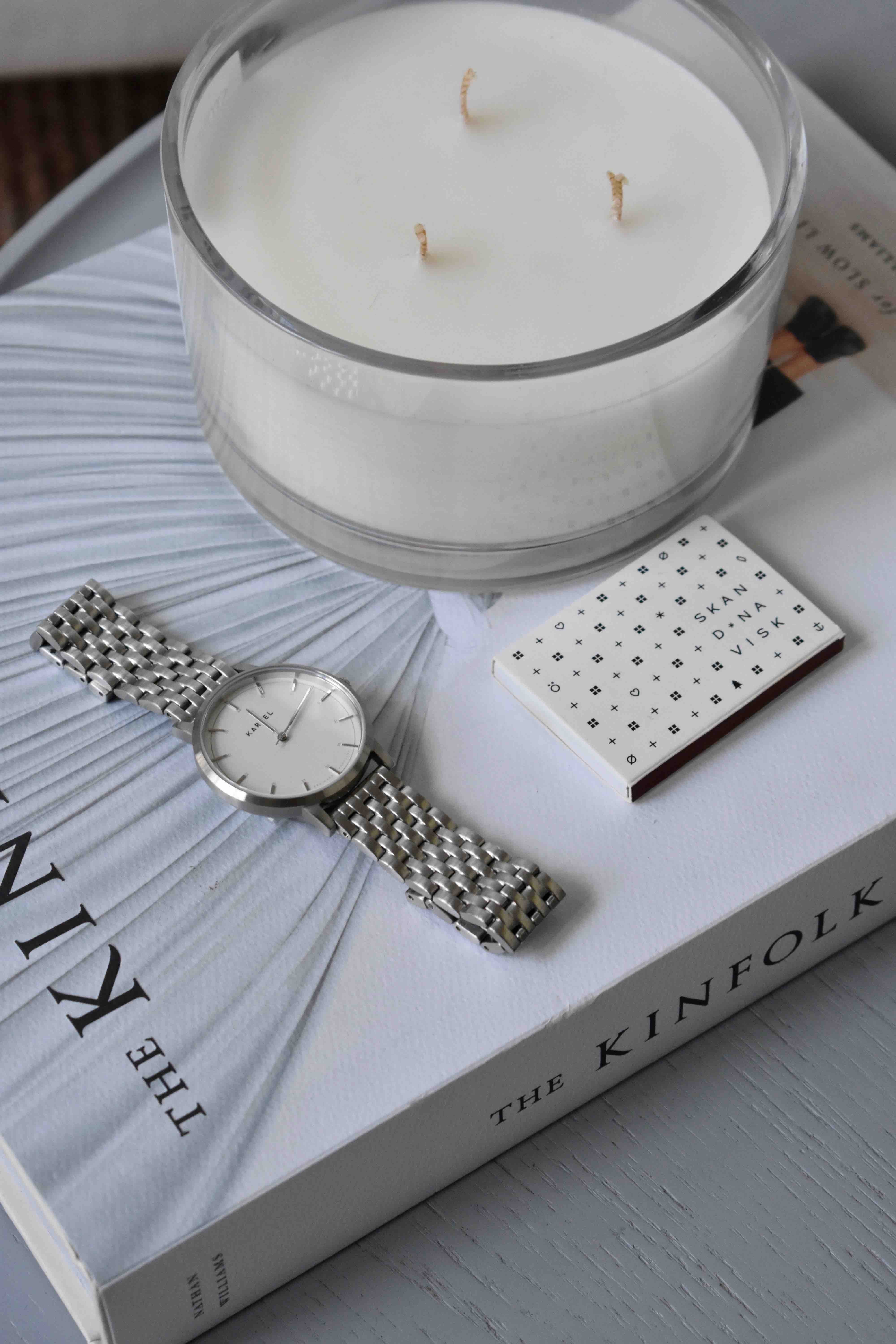 Another modern trend I really love is black-on-black watches.
The Kendrick black
wristwatch features a recessed sub-dial, low profile mineral glass, and a hard-wearing case. Overall, it emits an extremely modern, minimal look that will update any wardrobe and please all the timepiece adepts. The matt finish is fabulous, and the adjustable wrist makes it a versatile gift, which you don't need to adjust with a specialist. At 40mm diameter, it is easily a unisex gift for both men and women. Its low-profile mineral glass allows a clearer view of the face's stylish dial from all angles. For just £109, Kendrick is a surprisingly luxurious bargain that effortlessly ticks all the Christmas box expectations!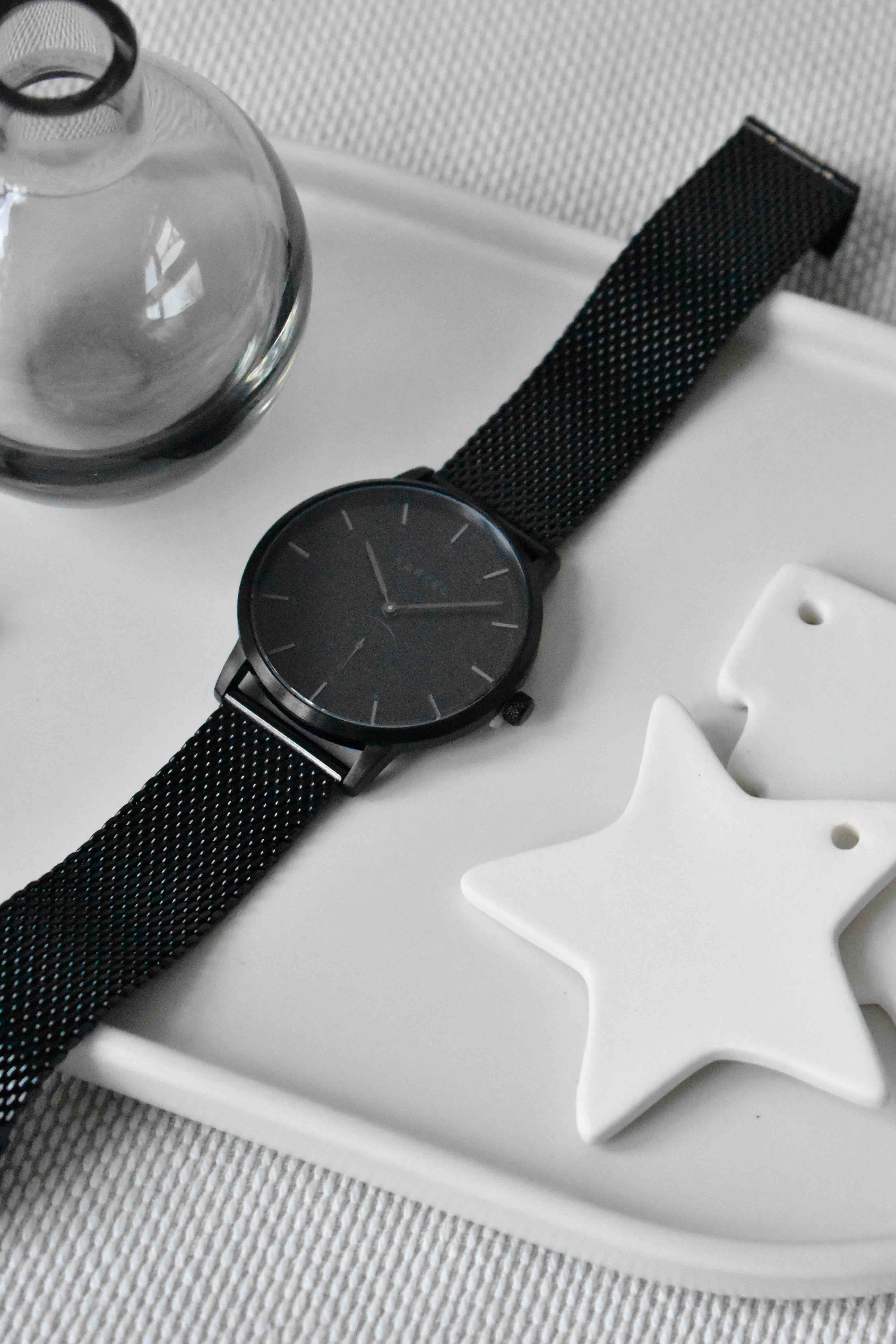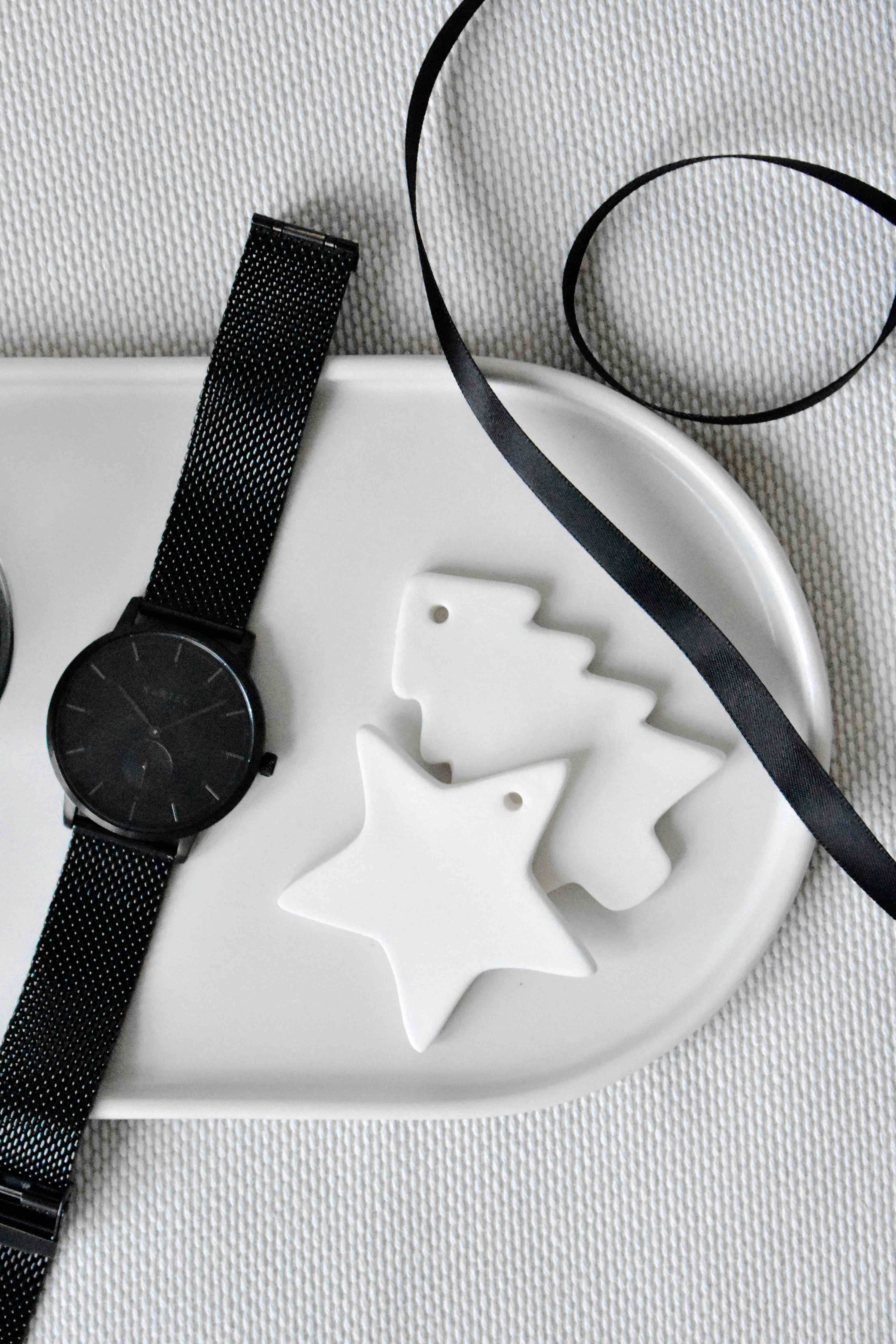 Disclaimer: this is not a paid post. The watches were kindly gifted. All words and thought are my own.  Photography © Mathilde Kubisiak/MK Design London