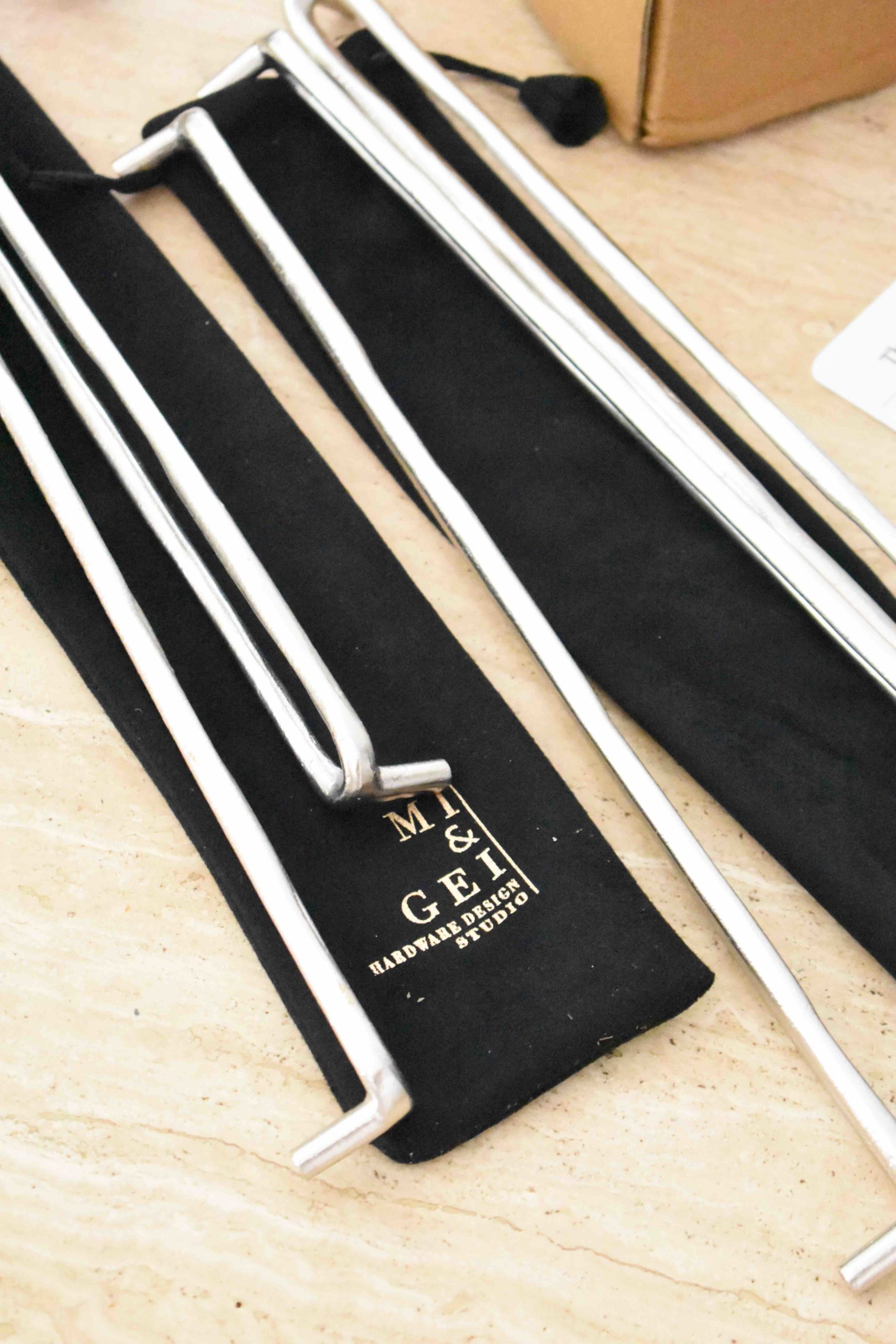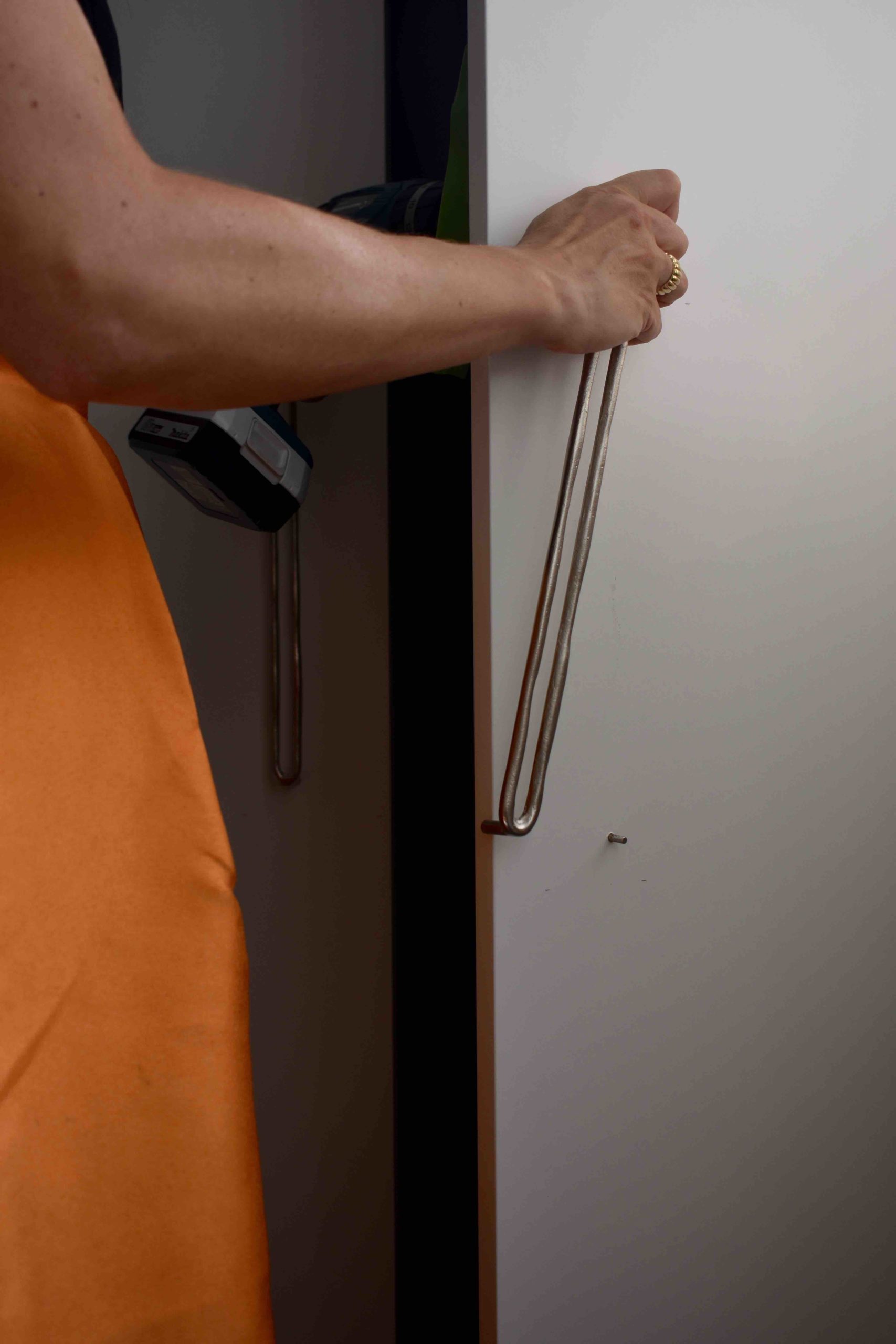 New Year, New bedroom! 
We finally settled and we are now able to keep everything organised and tidy. We decided to add two large wardrobes in our bedroom.
When defining the pace to allocate the two wardrobes we knew we wanted to keep our chest of drawers unit in front of our bed, which allows a very large and convenient worktop but also a pleasing focal point to look at while in bed. 
The room was big enough to fit 2 units of 1 meter each but I was not convinced about having a box around the headboard, but it actually shape a cosy space and it framed it perfectly.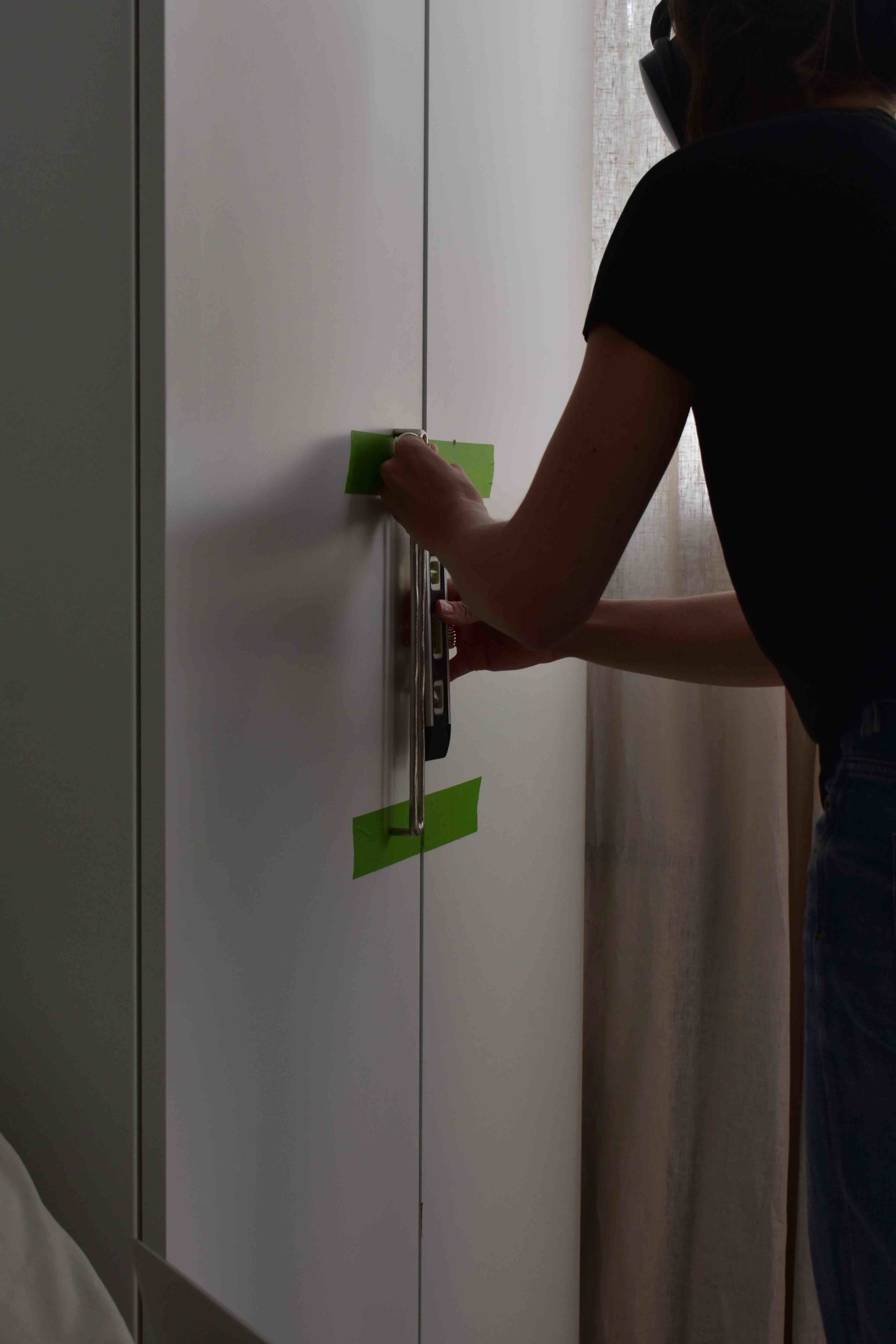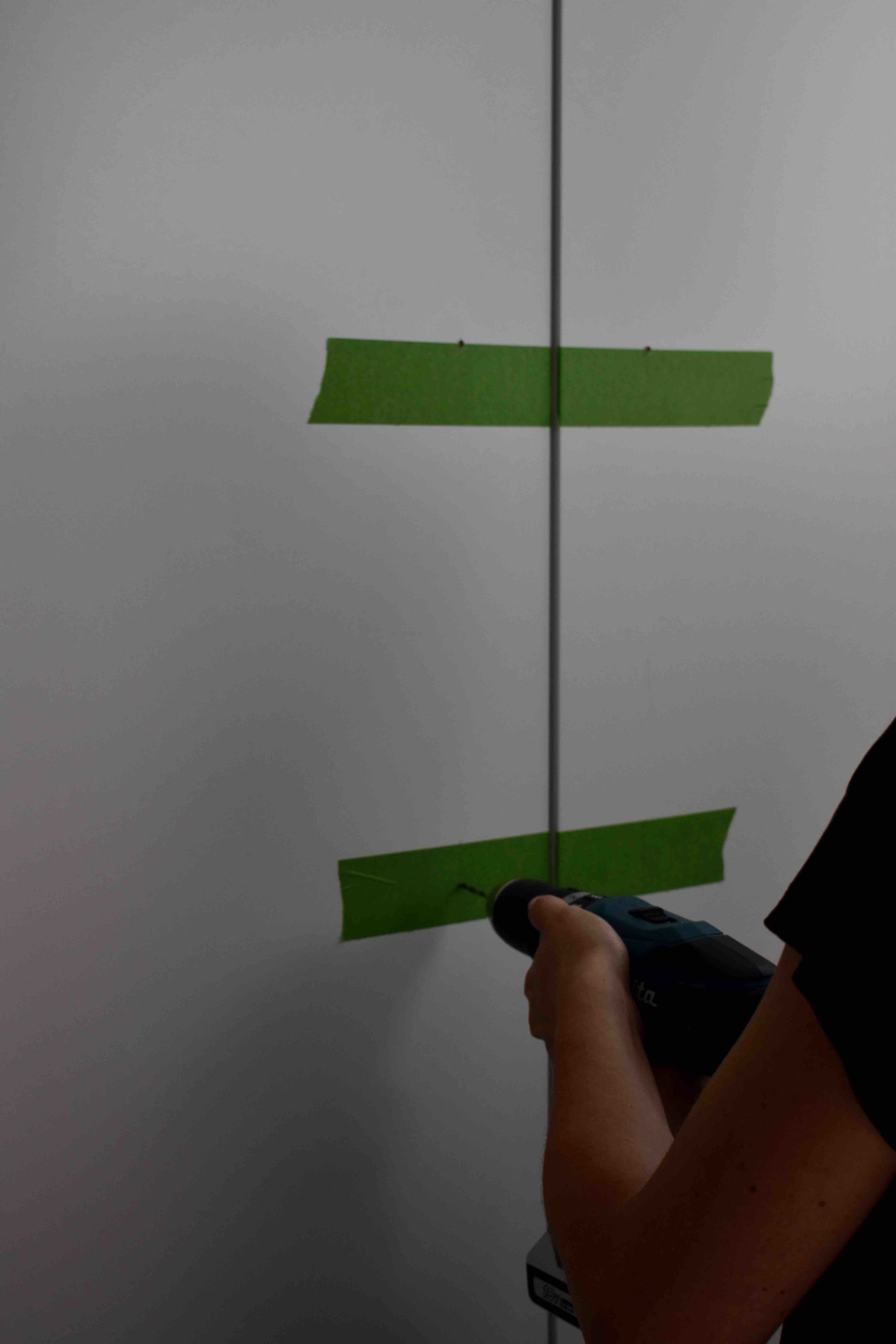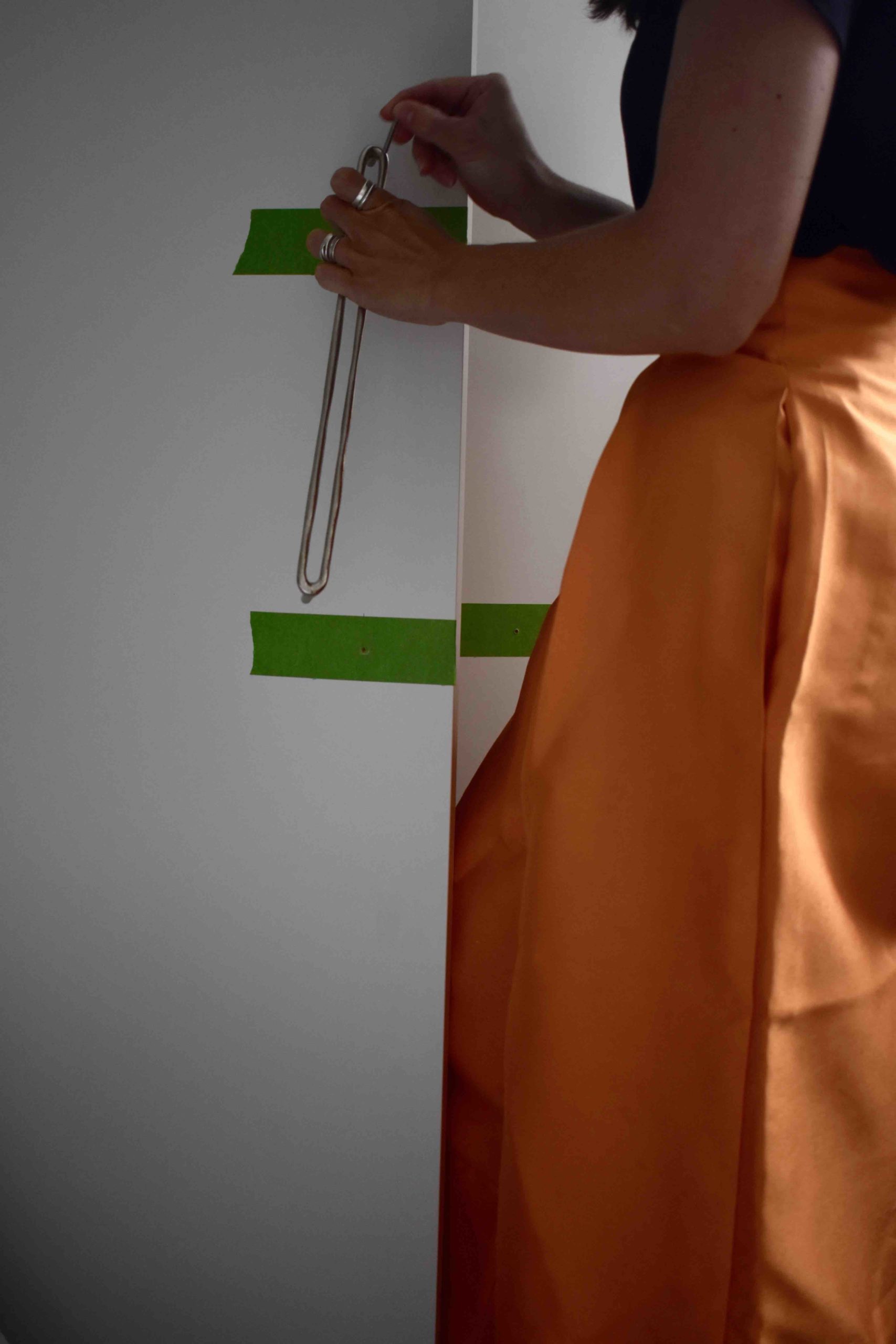 I knew I wanted to use some Ikea Pax to create the perfect frames for the wardrobe. I also wanted to have something unique and beautiful that reflect my personality and fit the space. I fell madly in love with these fabulous
cabinet handles from Mi & Gei in solid brass
, satin nickel finish. I love their organic bare handmade luxurious metal feel and they look like pieces of jewellery for your furniture. They are very feminine and elegant yet also roll and roll at the same time. I am so happy with their shape and size and can't recommend Mi & Gei enough. All their hardware are unique and refined, designed in France and made in India for high-end quality products.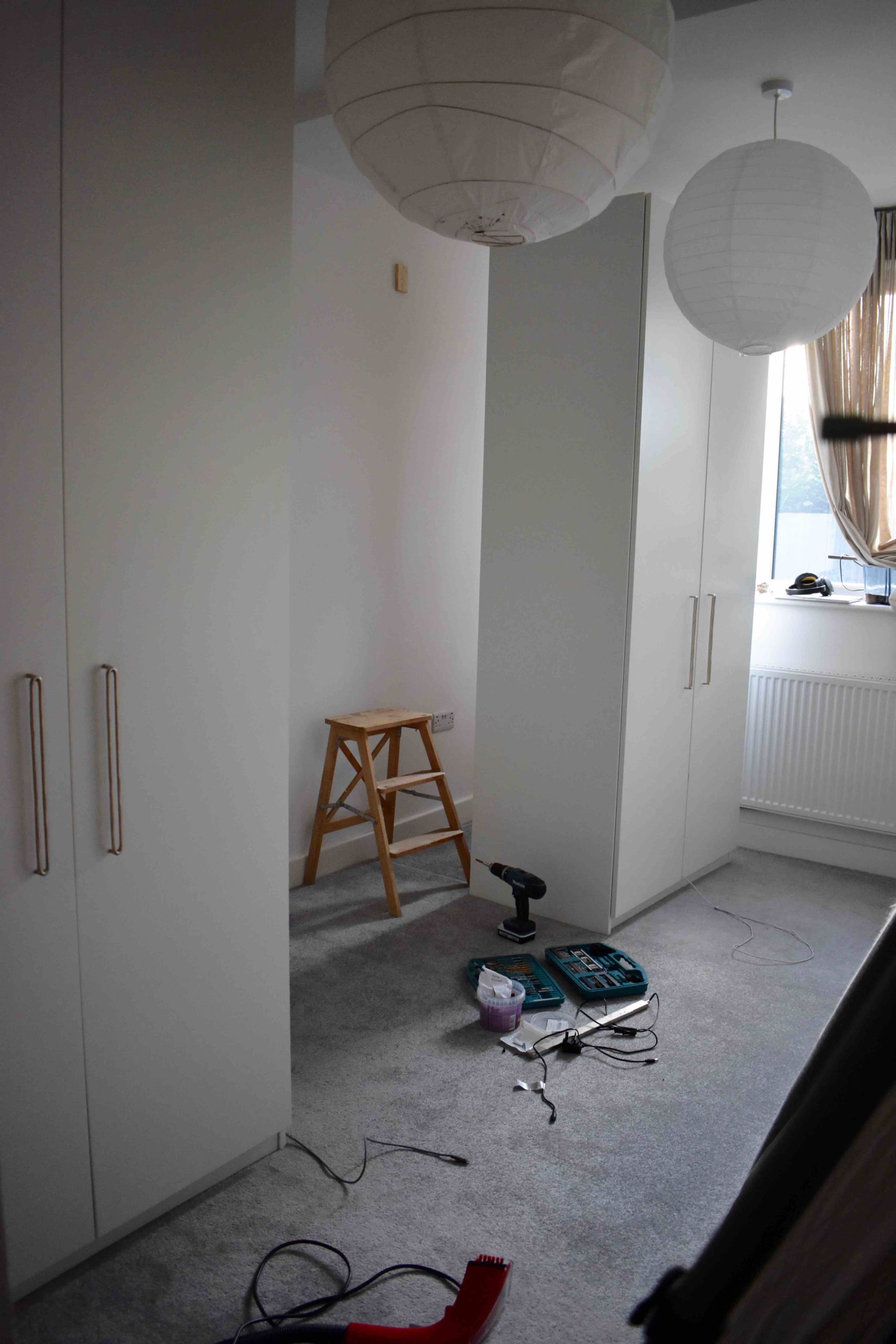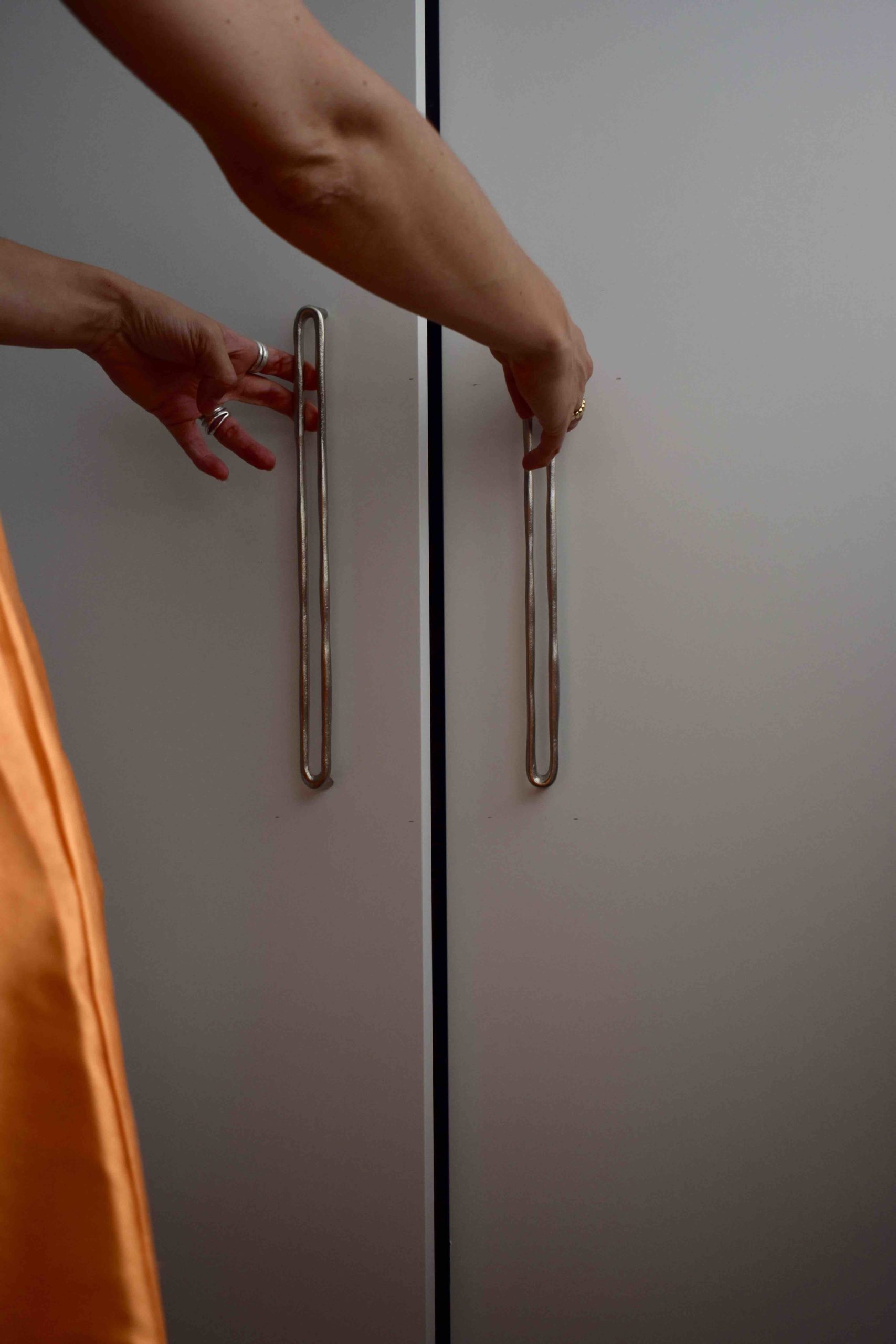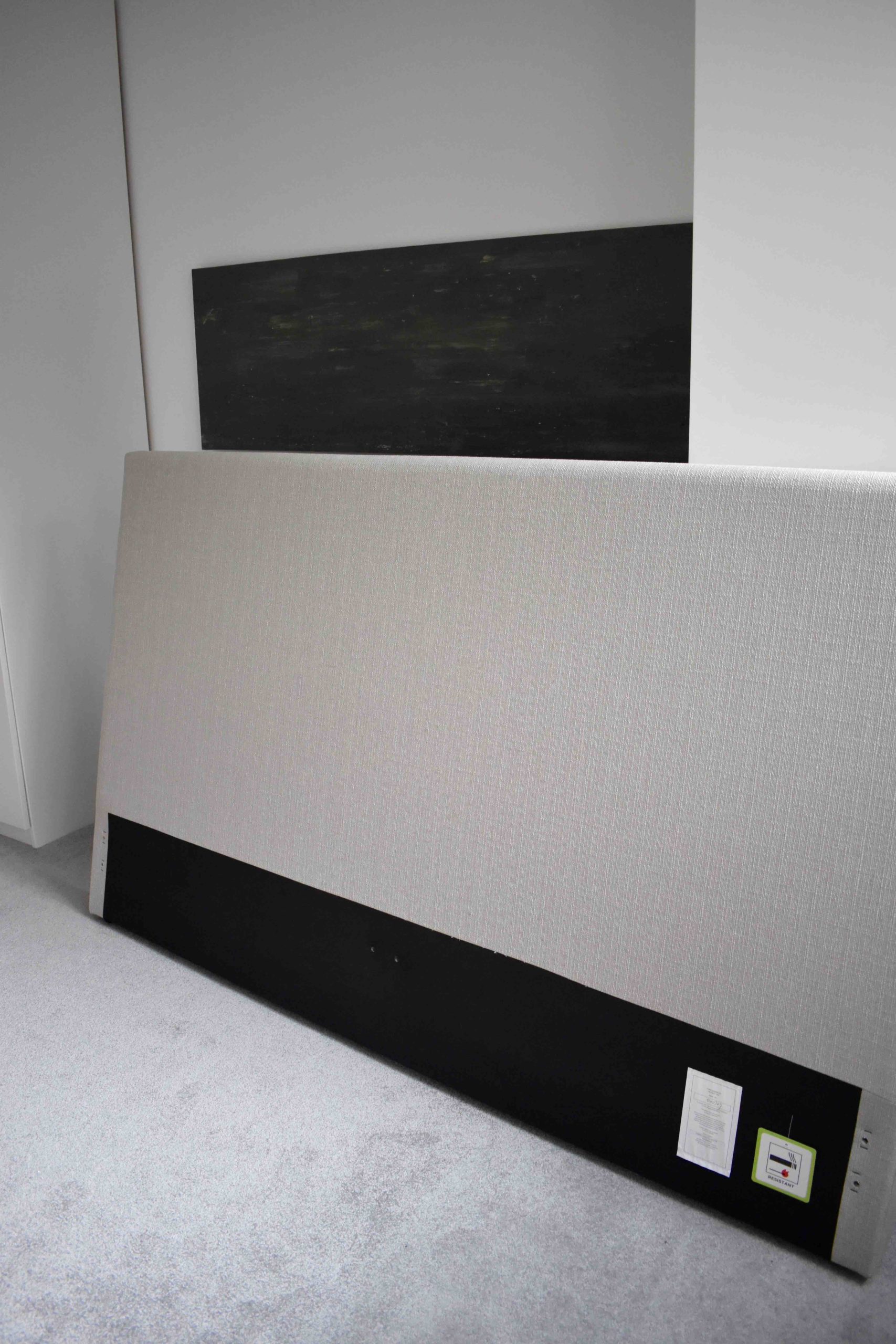 To create more space, I have selected the Hampton bed, an ottoman bed from Dusk which offers extra storage for pillows, duvets and bed linen.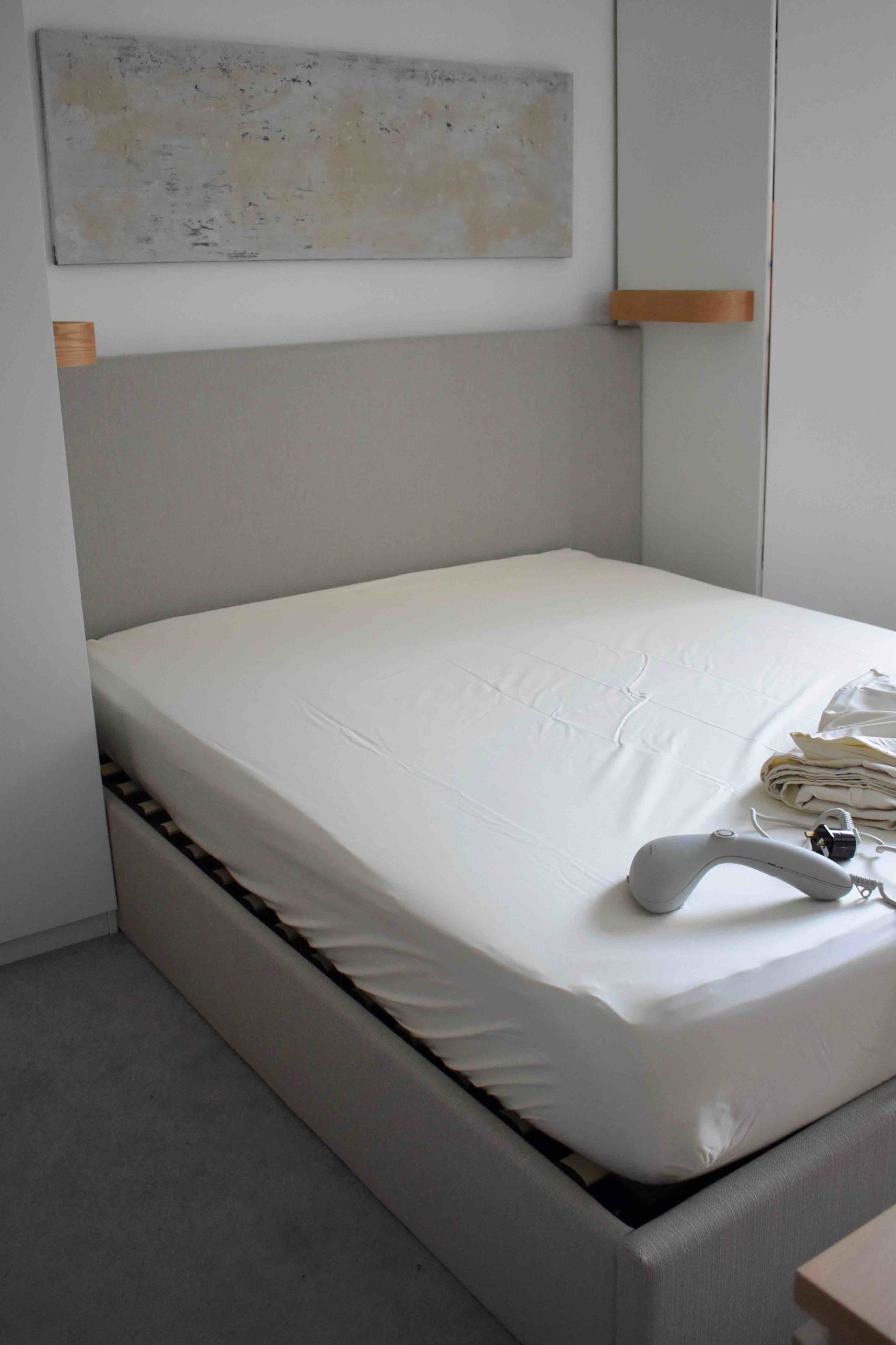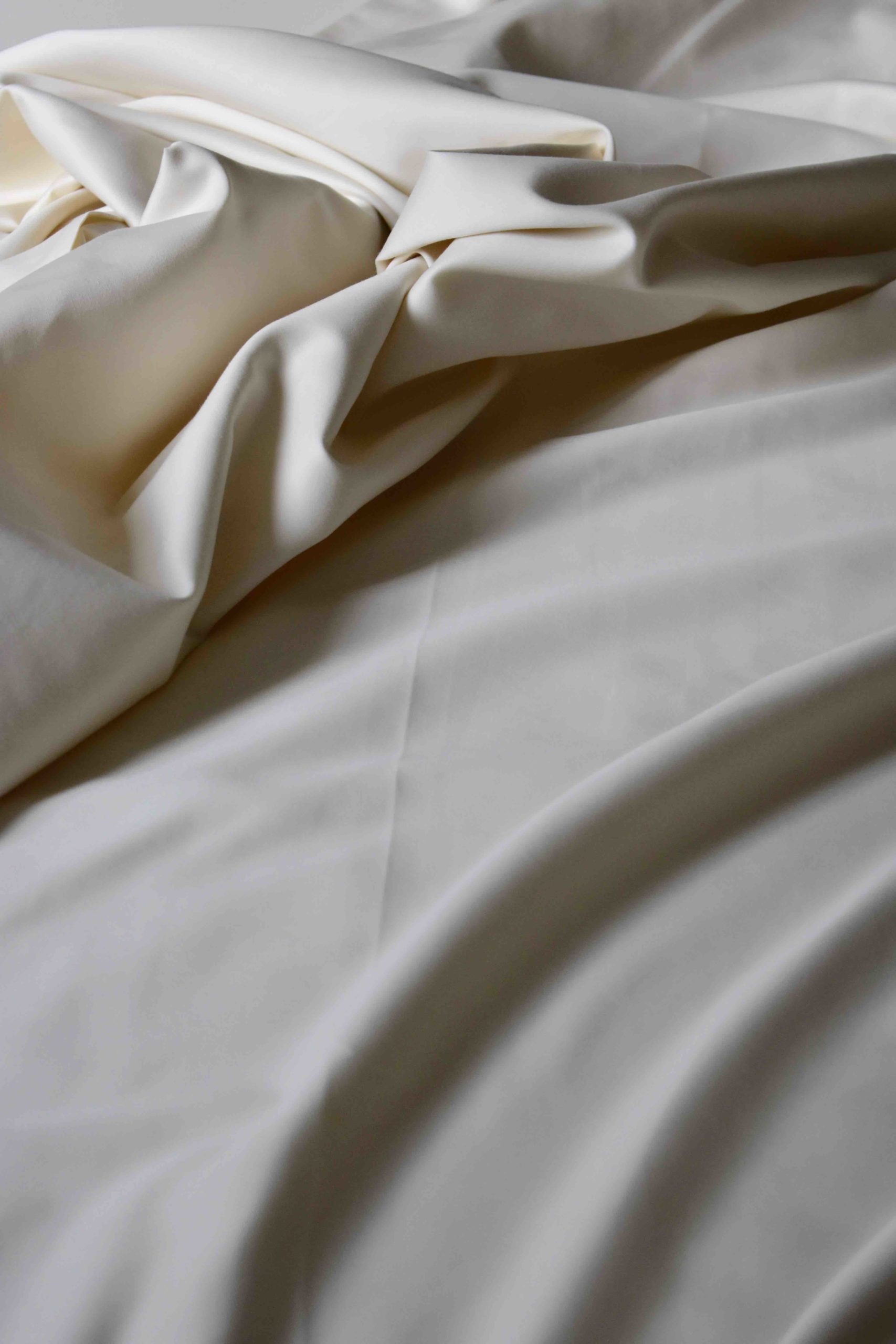 When it comes to bedding I have had my go-to favourite companies for years now and I usually go for the linen or muslin relaxed feel. I have to admit I thought this would never change but I am introducing a new brand to my top pick;
Linenbundle
has a large selection of ultra-soft luxury bedding that I am really obsessed about. Made from 100% ethically sourced cotton, this set of
Cream bedding bundle
is silky soft with a matt finish. The bedding for the perfect night's sleep!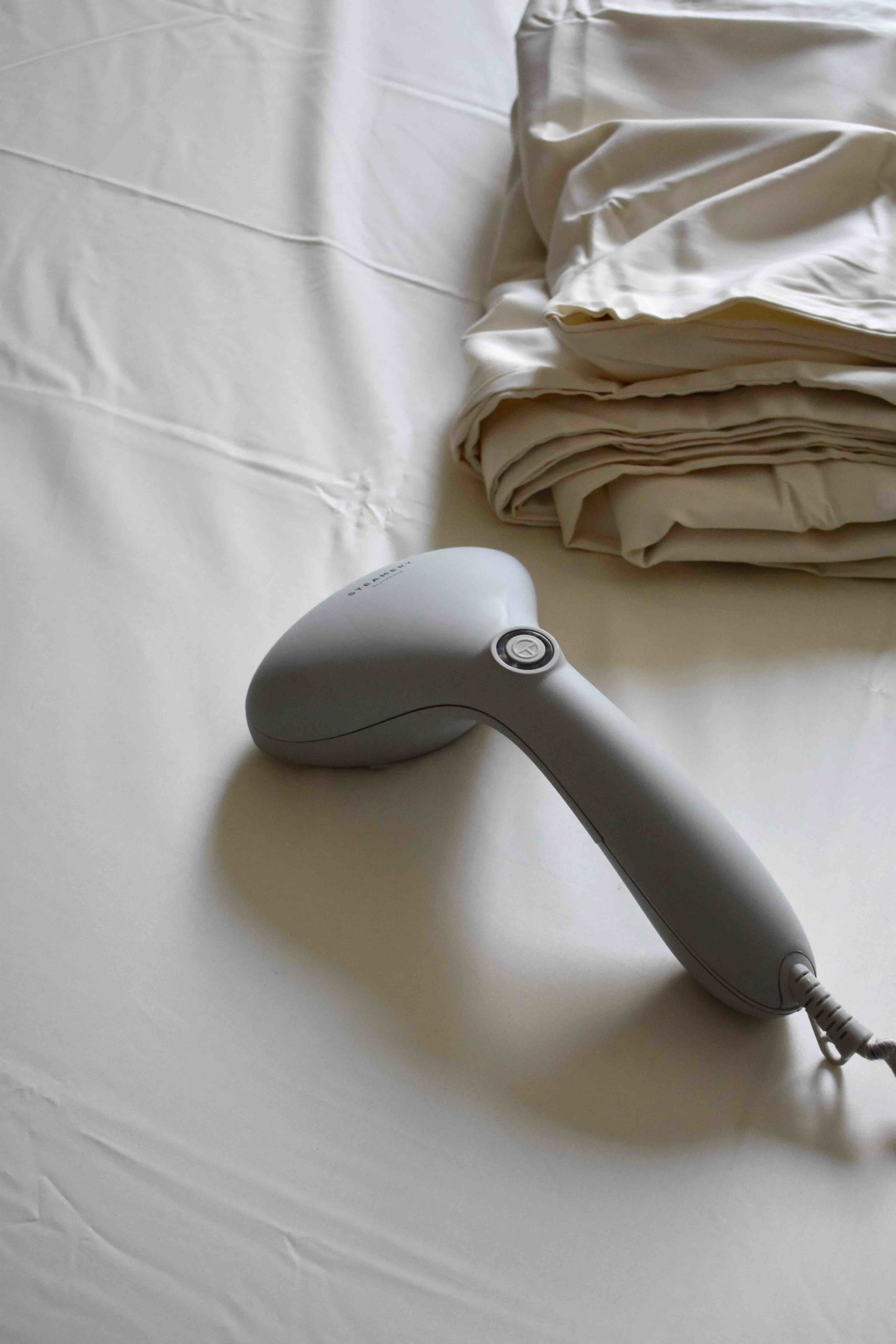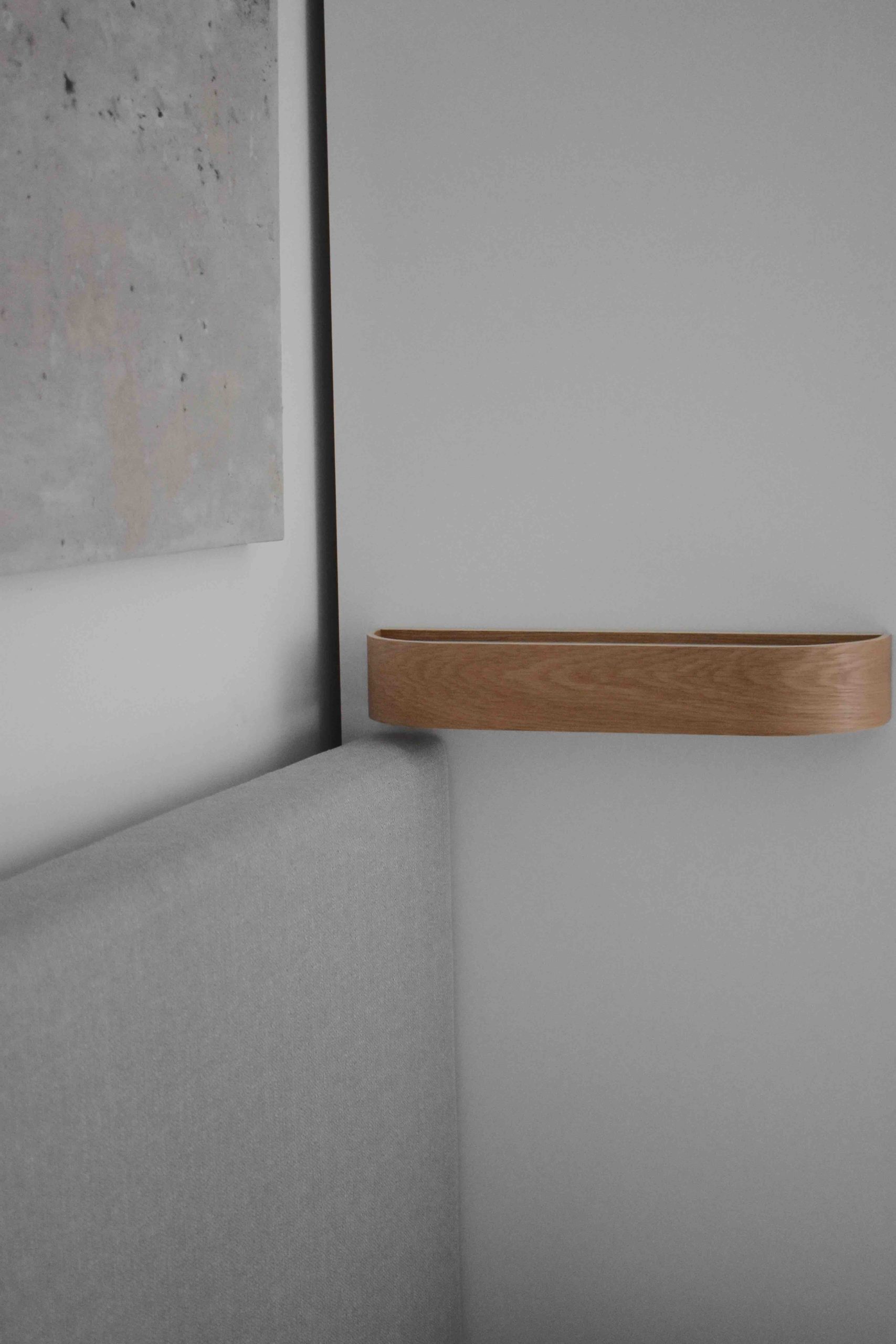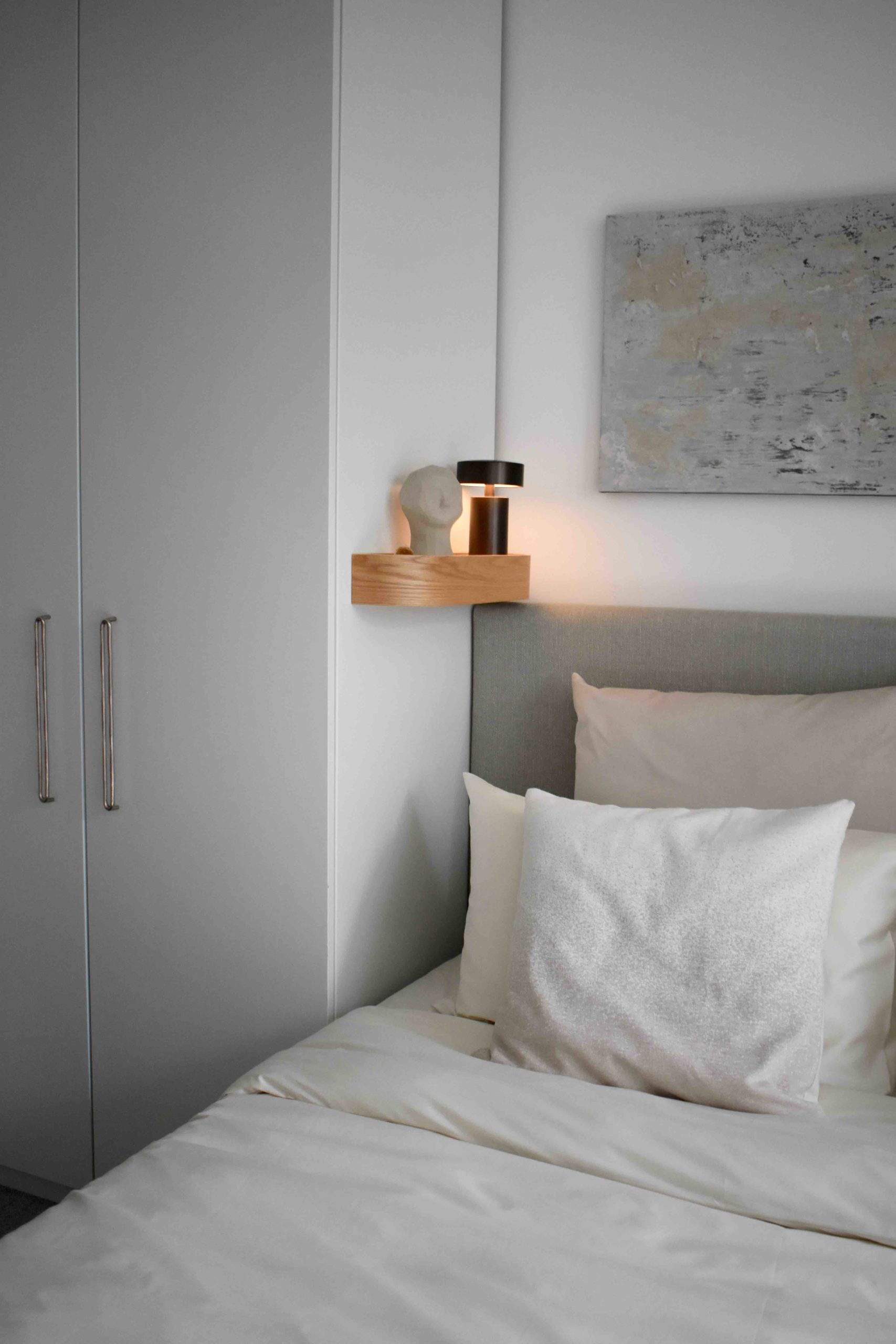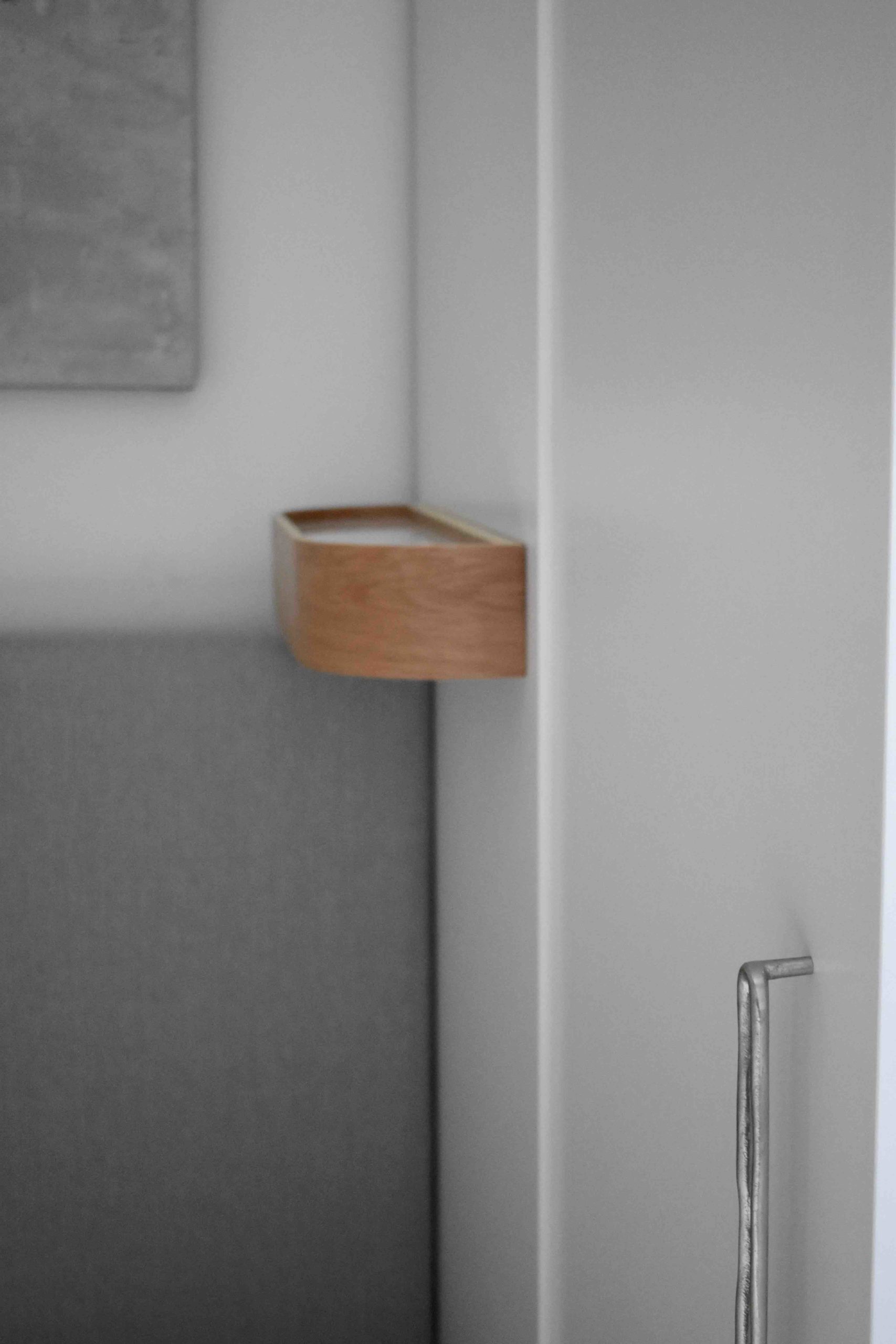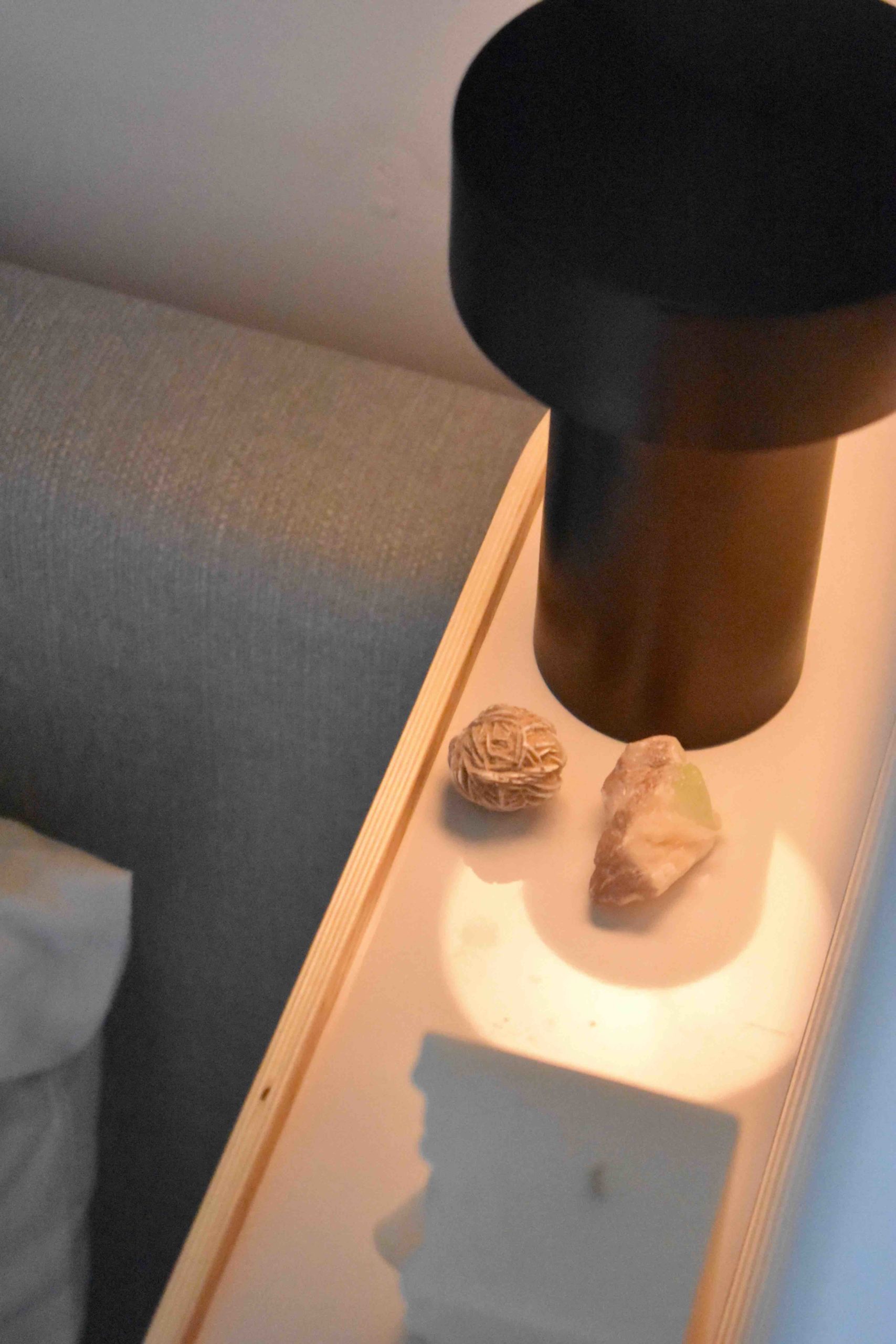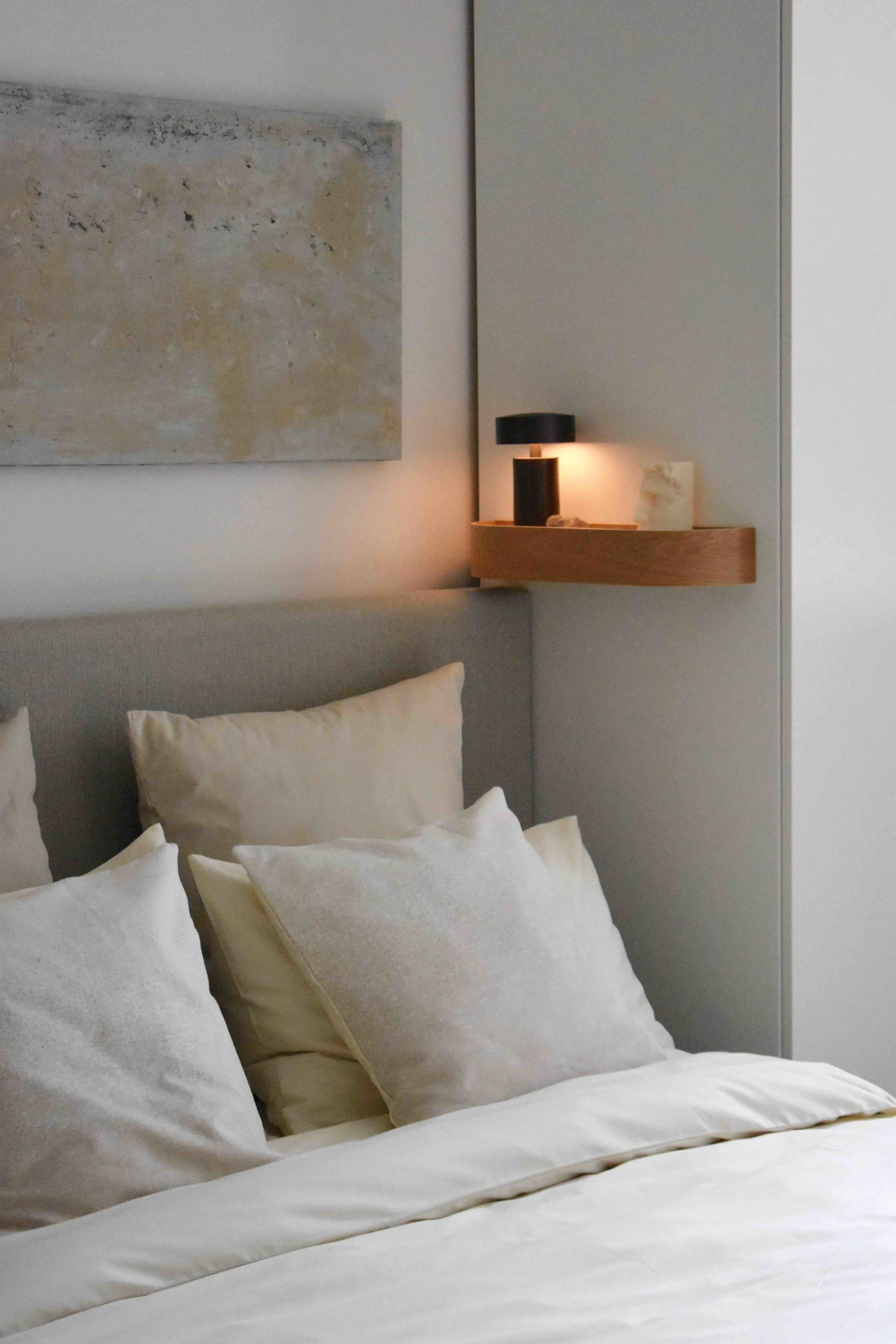 With no space left for bedside tables, I wanted to create a small shelf for the bedtime essentials.
The Epoch shelf by Menu
is a stylish and minimal functional and sustainable design that fit the space perfectly. Designed by Nina Braun it is a 50 cm wall-mounted rack in
oak veneer
. It has a 
beautiful
, 
matt lacquered
finish
 perfect 
for the modern home
. It has a 
multifunctional design
 with a 
deep
shelf
on one side
for easy storage
 and a 
shallow
shelf
on the other side
for all kinds of decoration
.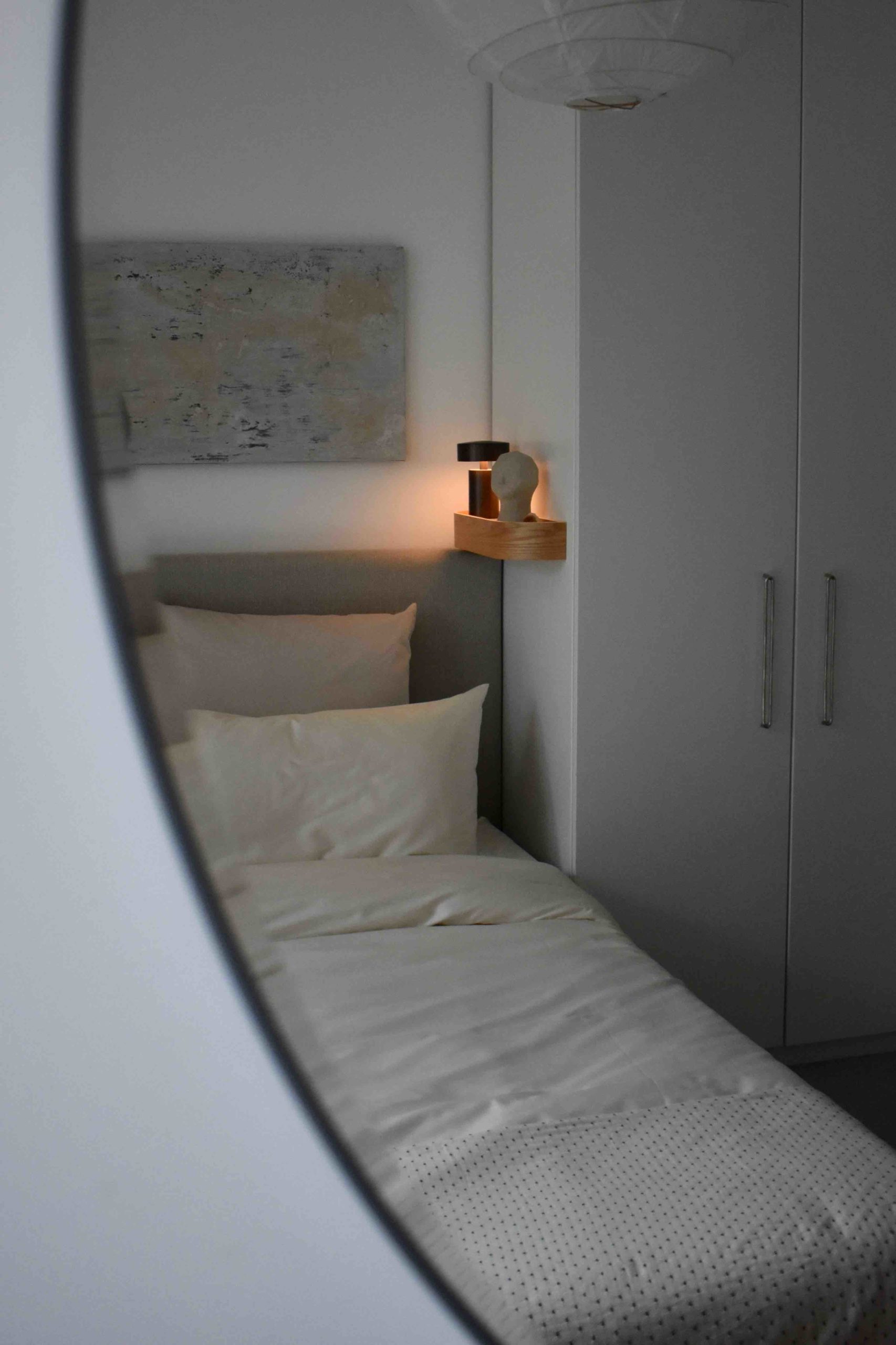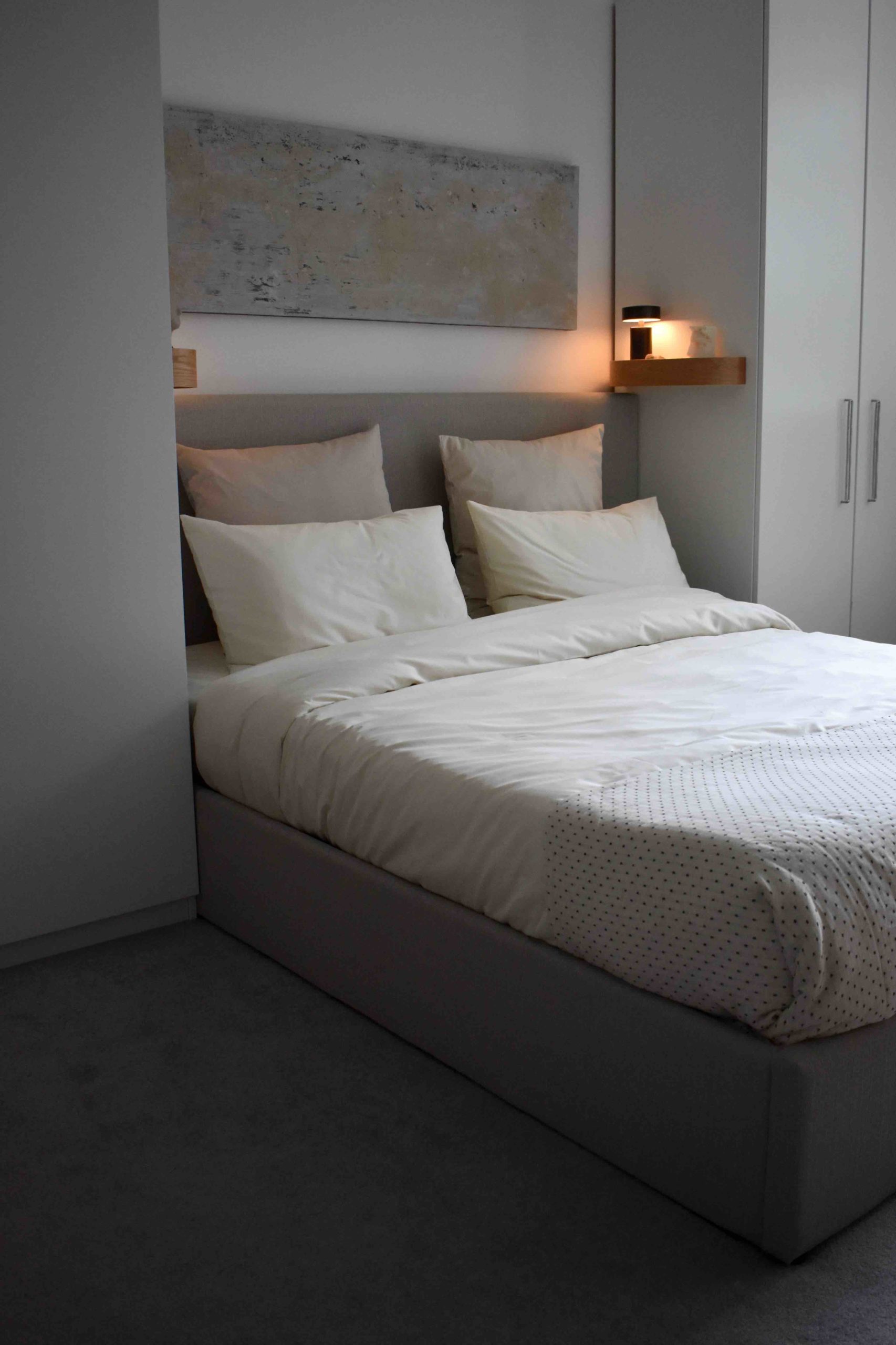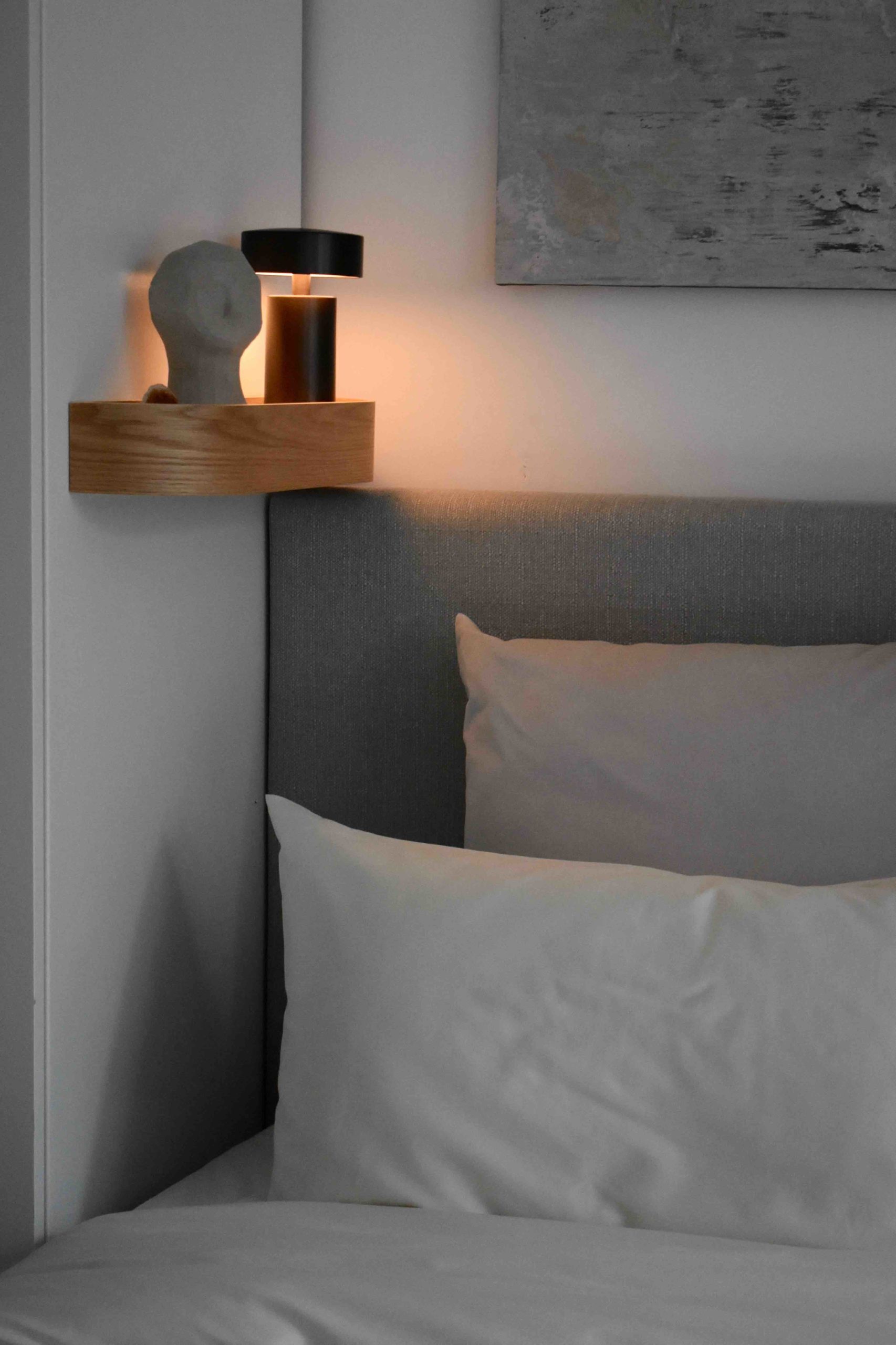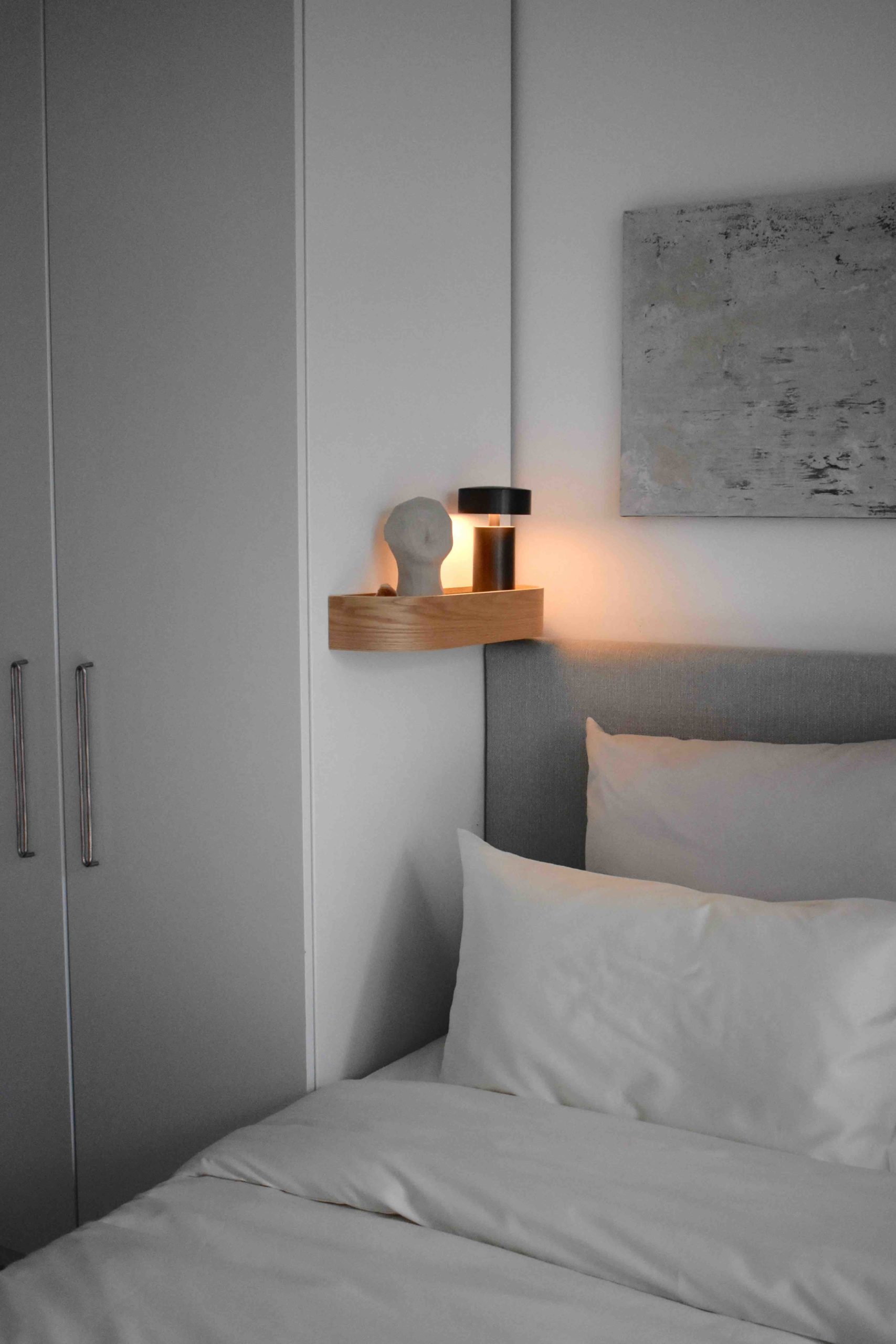 I love these small Column portable and rechargeable table lamps by Menu. They look fabulous and they are so practical. They have 3 different dimmer settings perfect for drowsing in bed.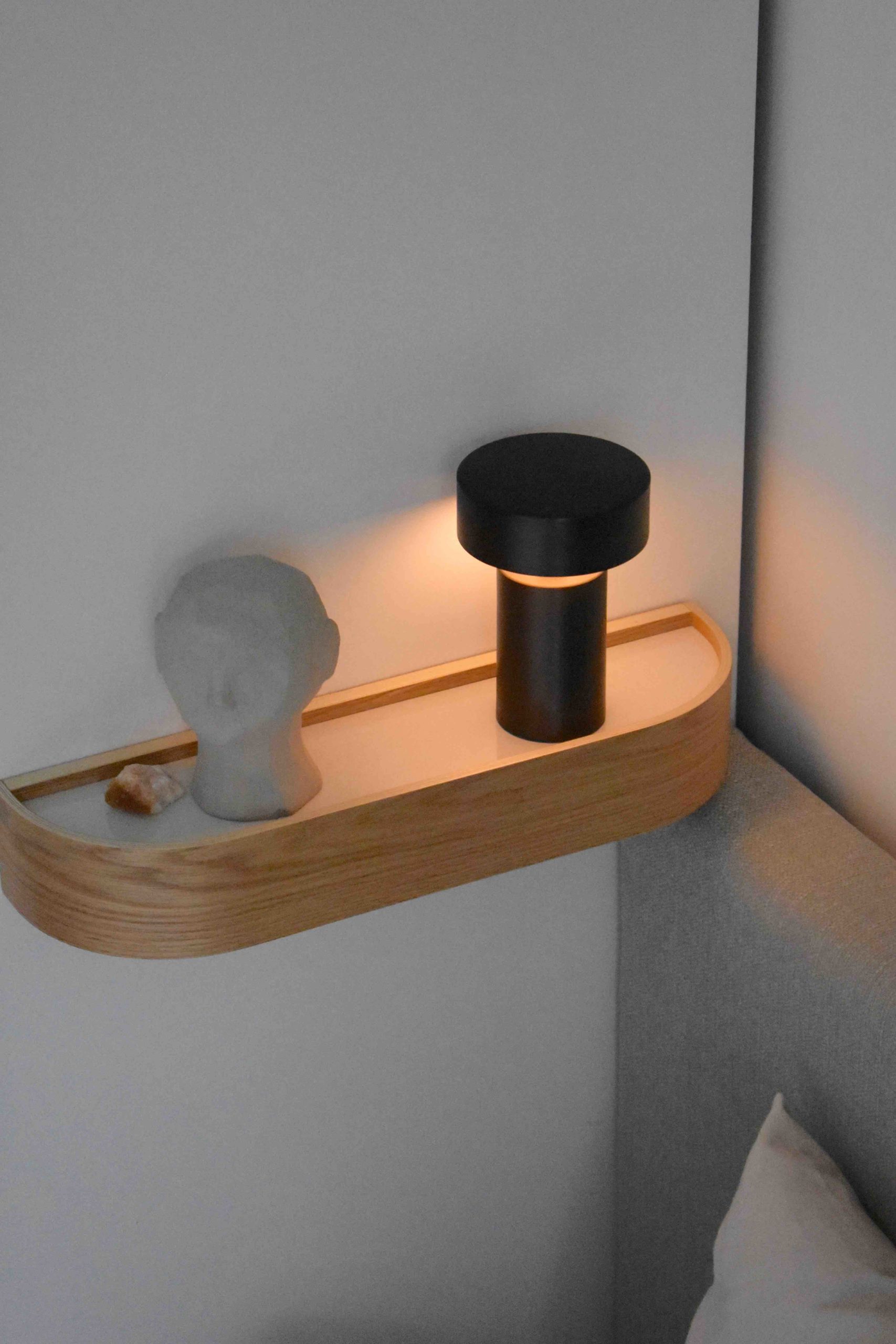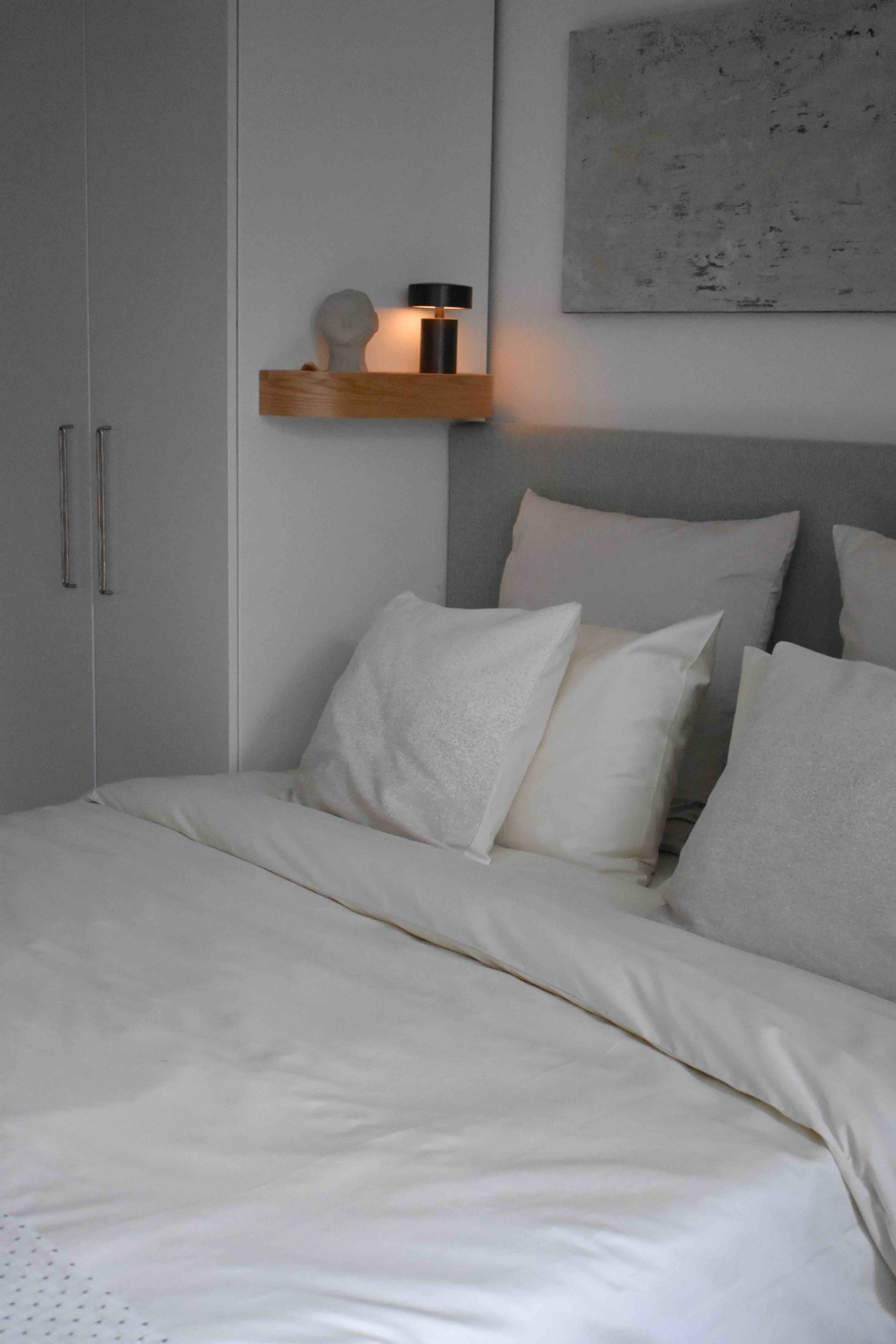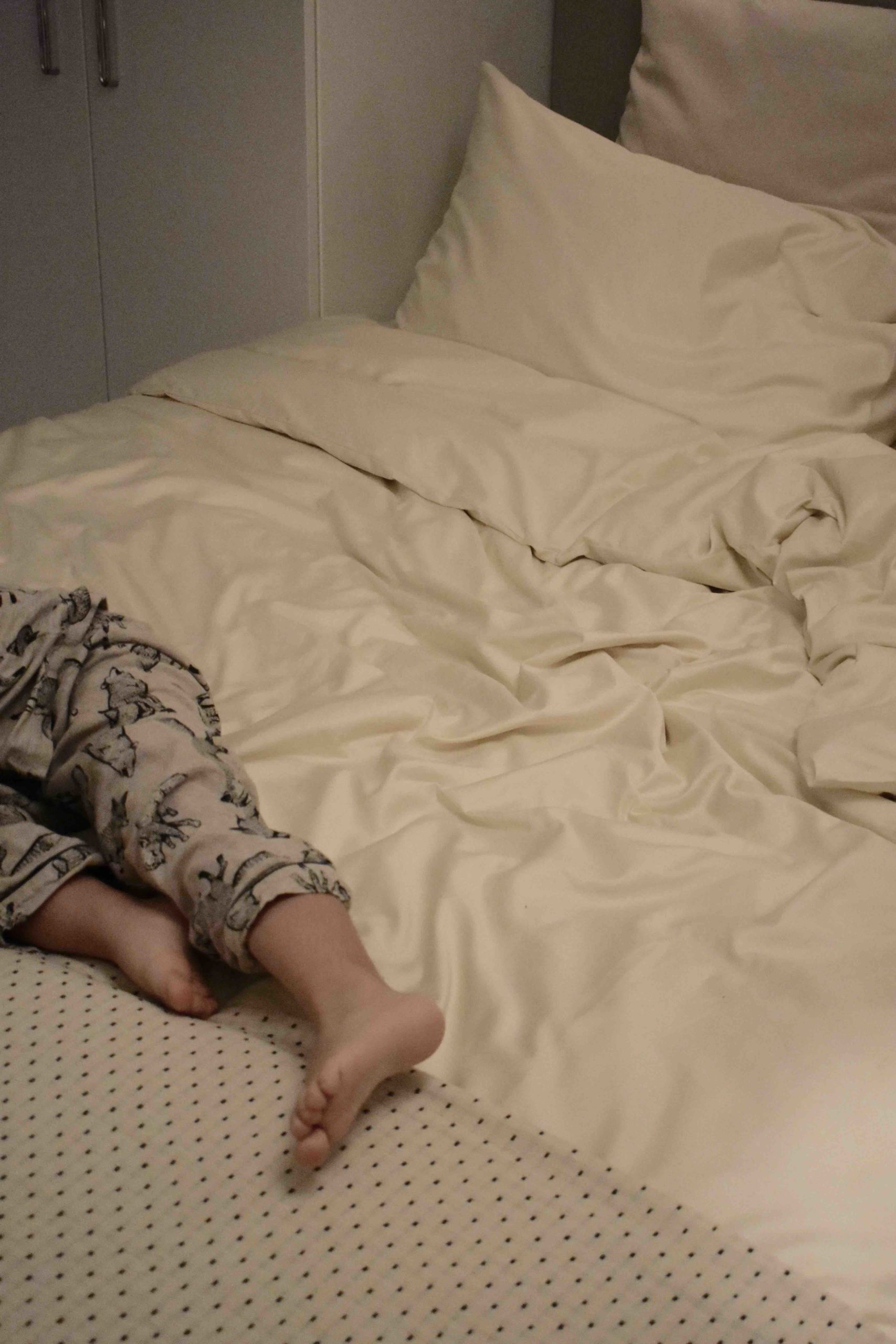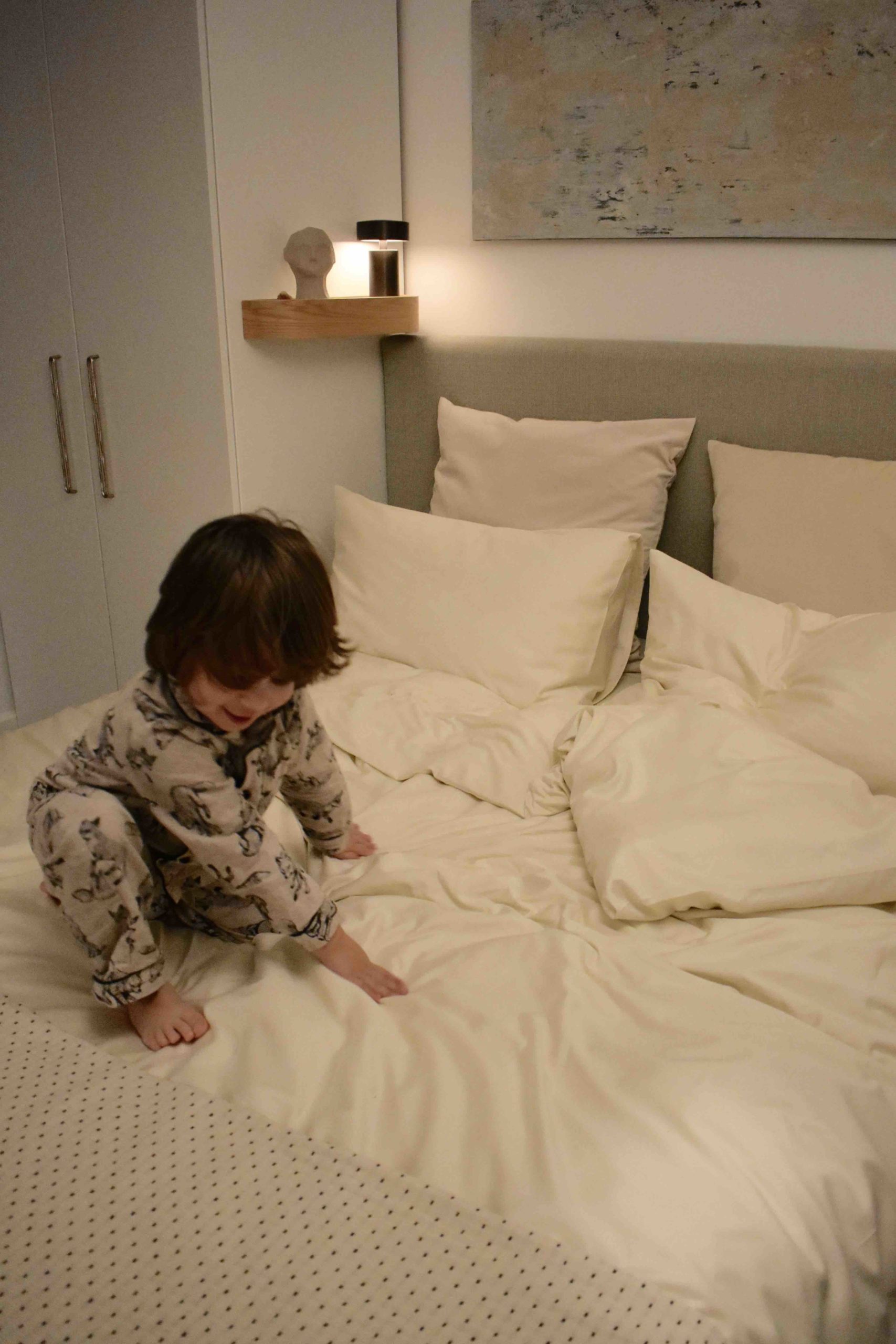 Disclaimer: This is not a paid post. Some of the products were kindly gifted by Linenbundle and Mi & Gei for this makeover. All words and thoughts are my own.  Photography © Mathilde Kubisiak/MK Design London