Mediterranean minimal bedroom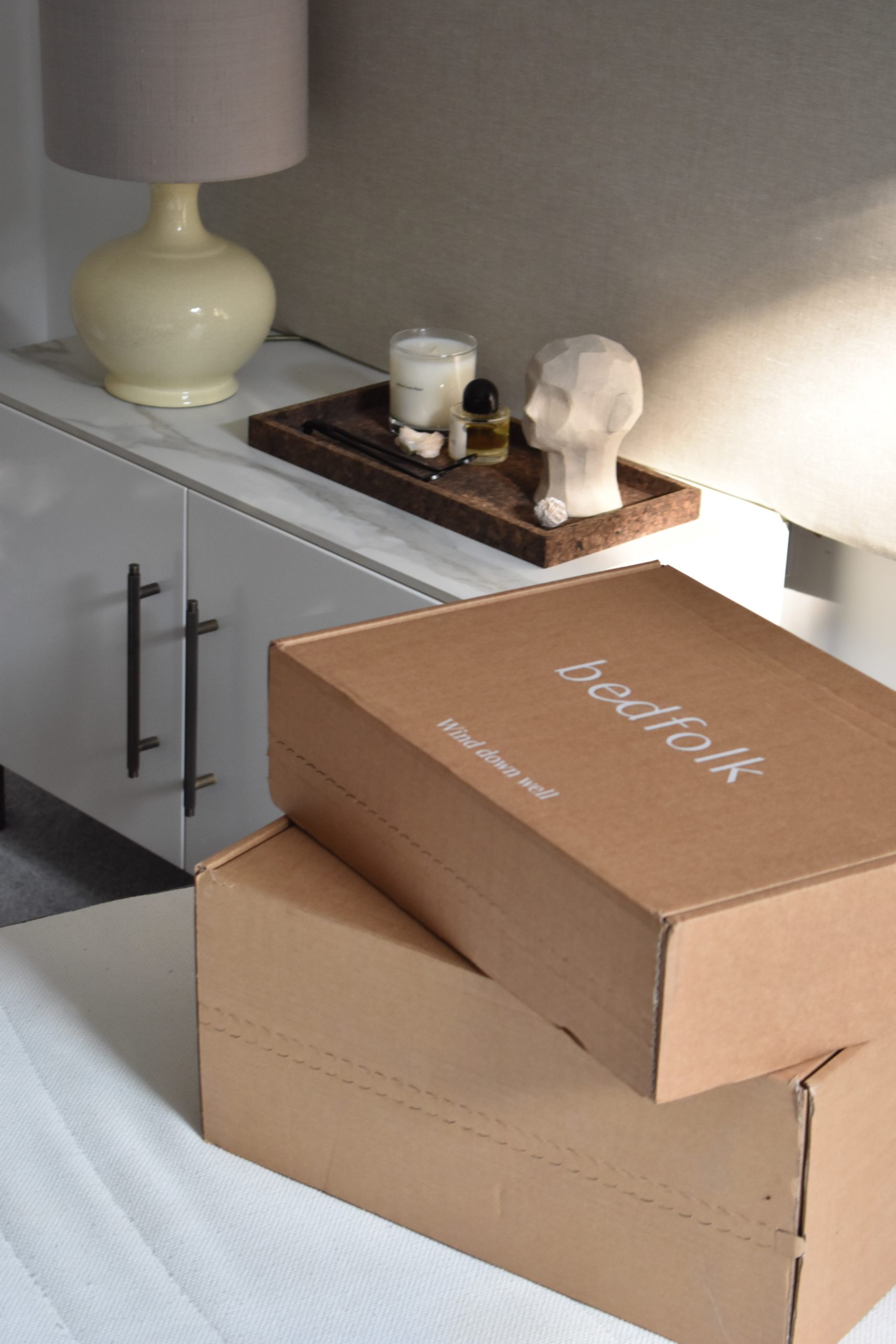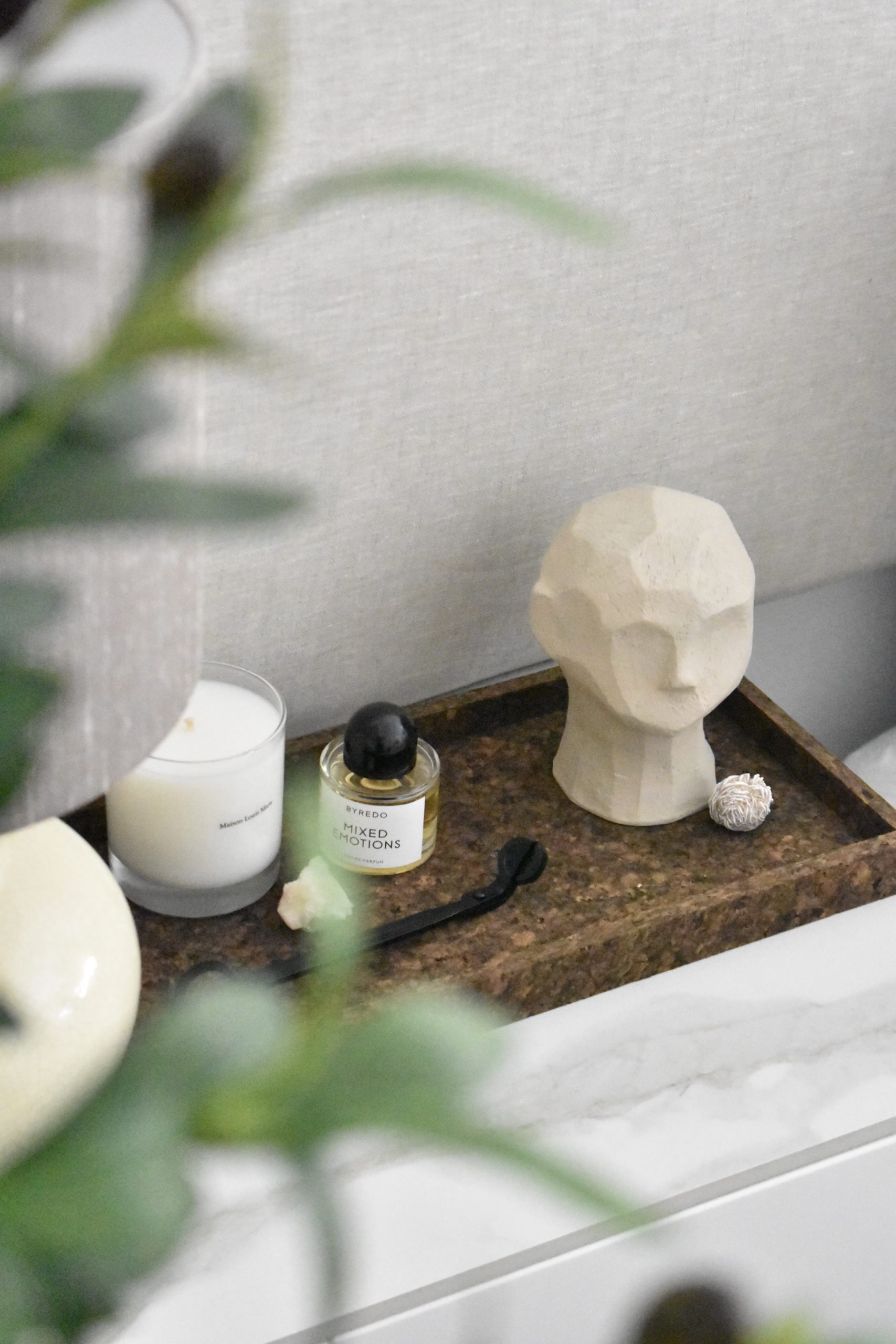 After living in a tiny flat in Central London for 10 years, we knew it was time to move, especially after the pandemic, both working from home and a little baby at home!
So after a very long and stressful year, we finally moved into our new home in Surrey and one of the first rooms I wanted to transform was our bedroom!
With a good size of 4.2mx 3m, I wanted to keep the space light and minimal. I also wanted to integrate a warm  Mediterranean feel with a south of France vibe to escape and relax.
So I first added 2 large malm drawer units to include as much storage as possible and keep the space organised. The large units created a very long countertop perfect to keep the space low and open. It also allowed us to move our tv in the bedroom which is the only place we watch a movie nowadays.
Originally I wanted to use slatted wood panels above the headboard but I then realised it would have made the space smaller and decided against it.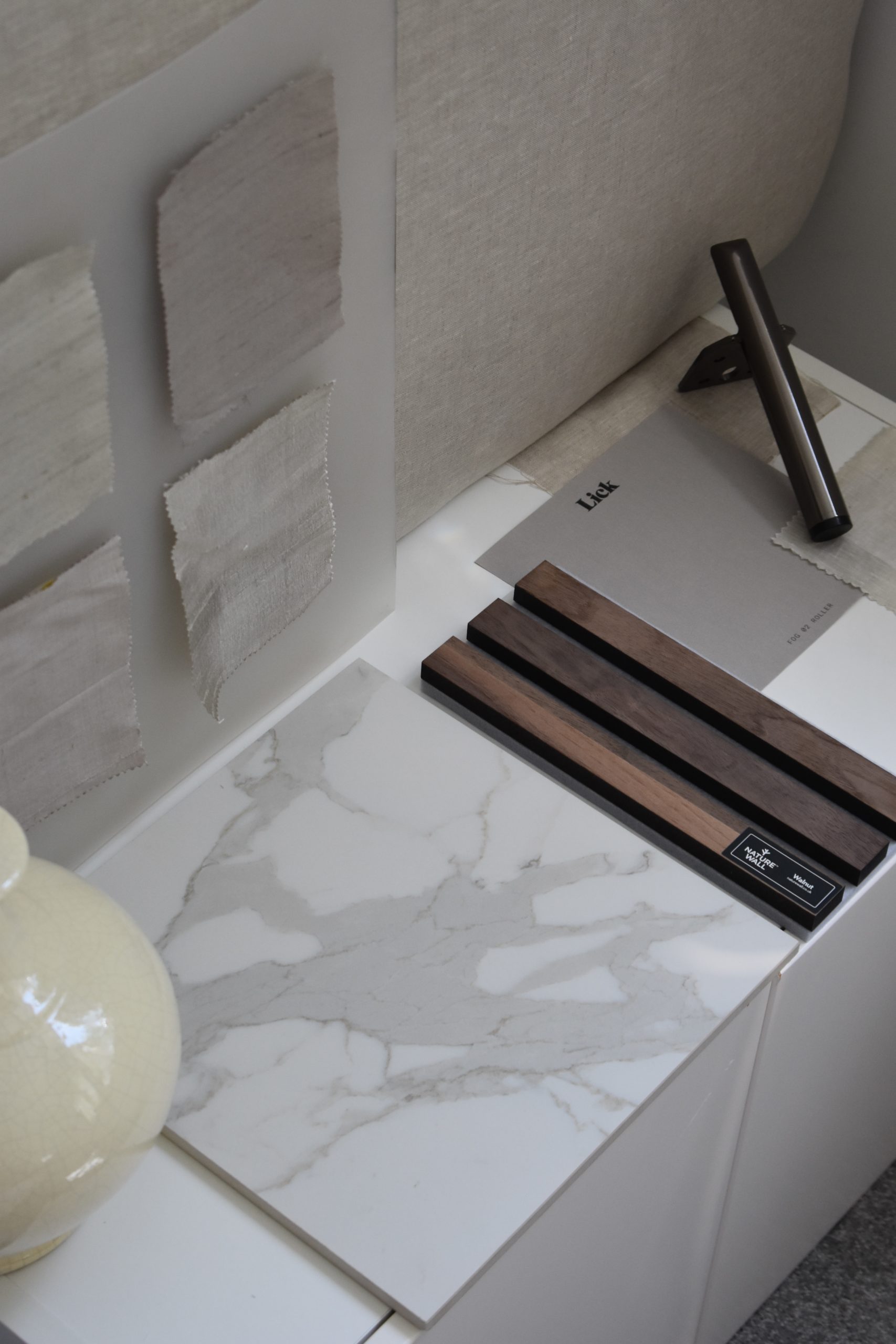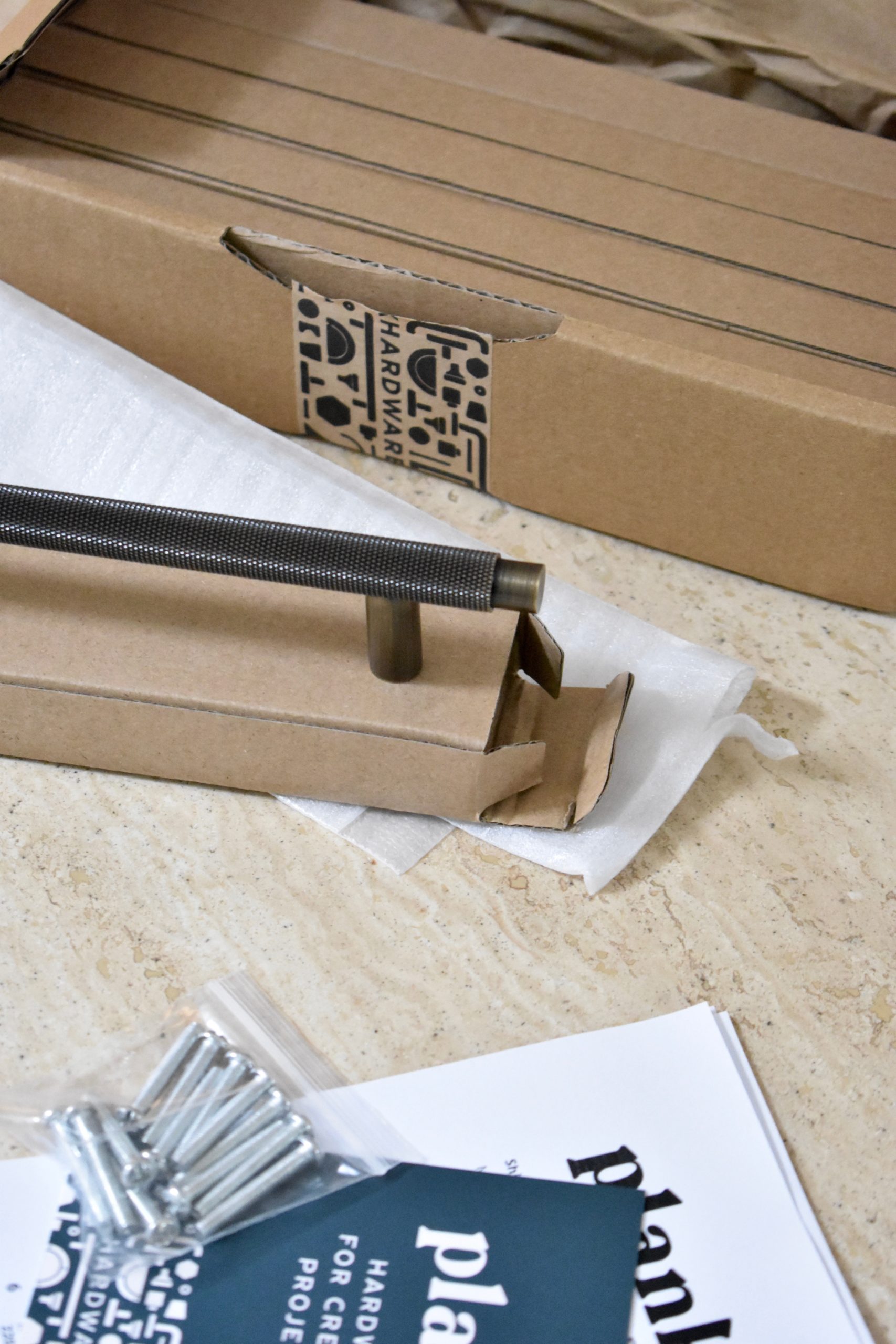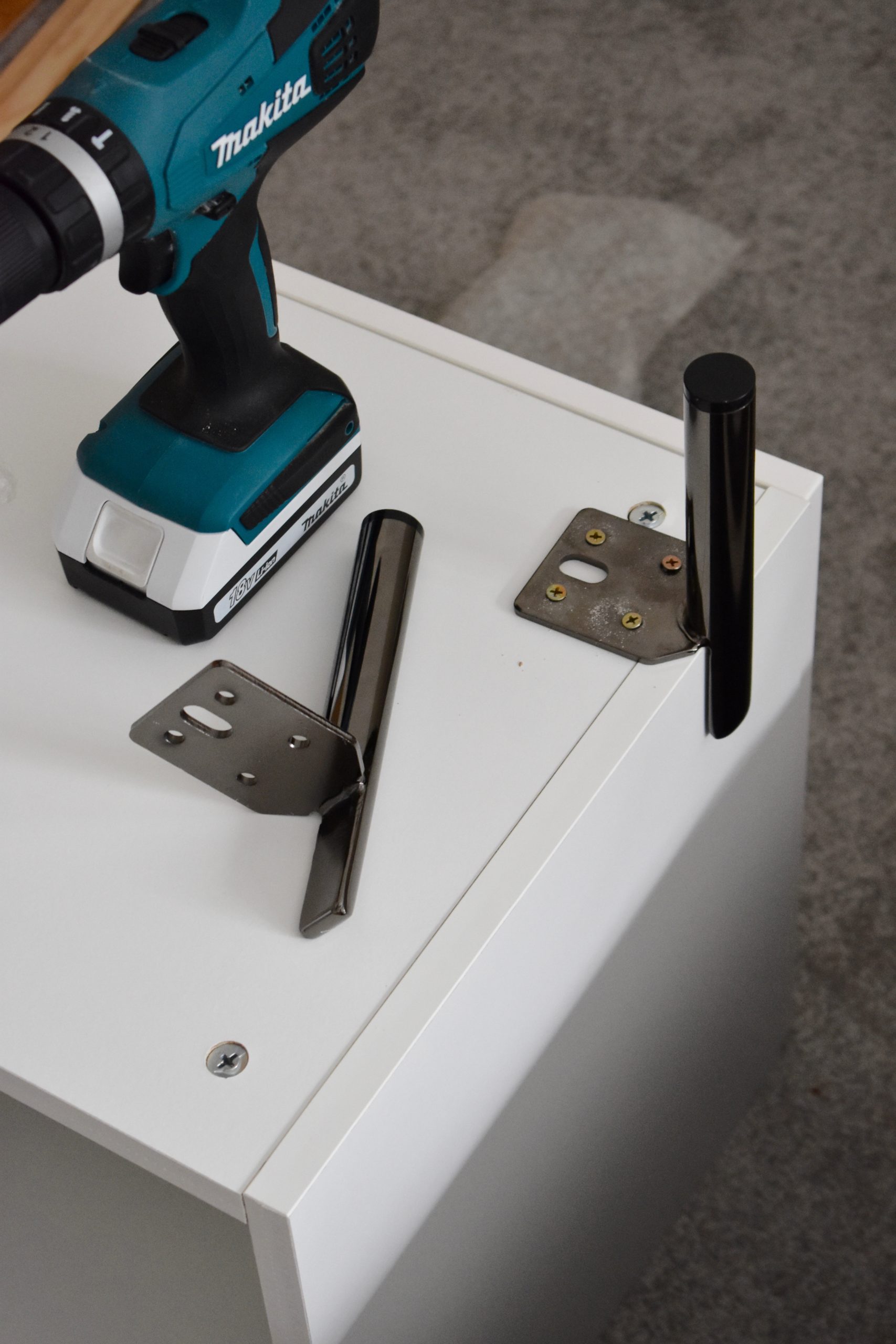 I wanted to recreate a hotel vibe with an oversized headboard and built-in bedside tables.
I was a bit worried to create the headboard myself but I have to say it was pretty easy and I love the final result. You can see the full transformation on my Instagram story HERE.
I used two mdf boards from B&Q as a base. I attached them together with flat brackets and a kitchen rail for support which was also going to help me fix it to the wall.
Then I covered it with spray adhesive (3 coats) and apply firmly the foam with dacron wrap which I have ordered online.
The final step was to staple the fabric. I spend weeks looking for the perfect linen fabric with the right shade of beige. (Not too grey not too yellow!) This NATURAL fabric from AE MArket was by far the best and one of the cheapest too. I highly recommend it!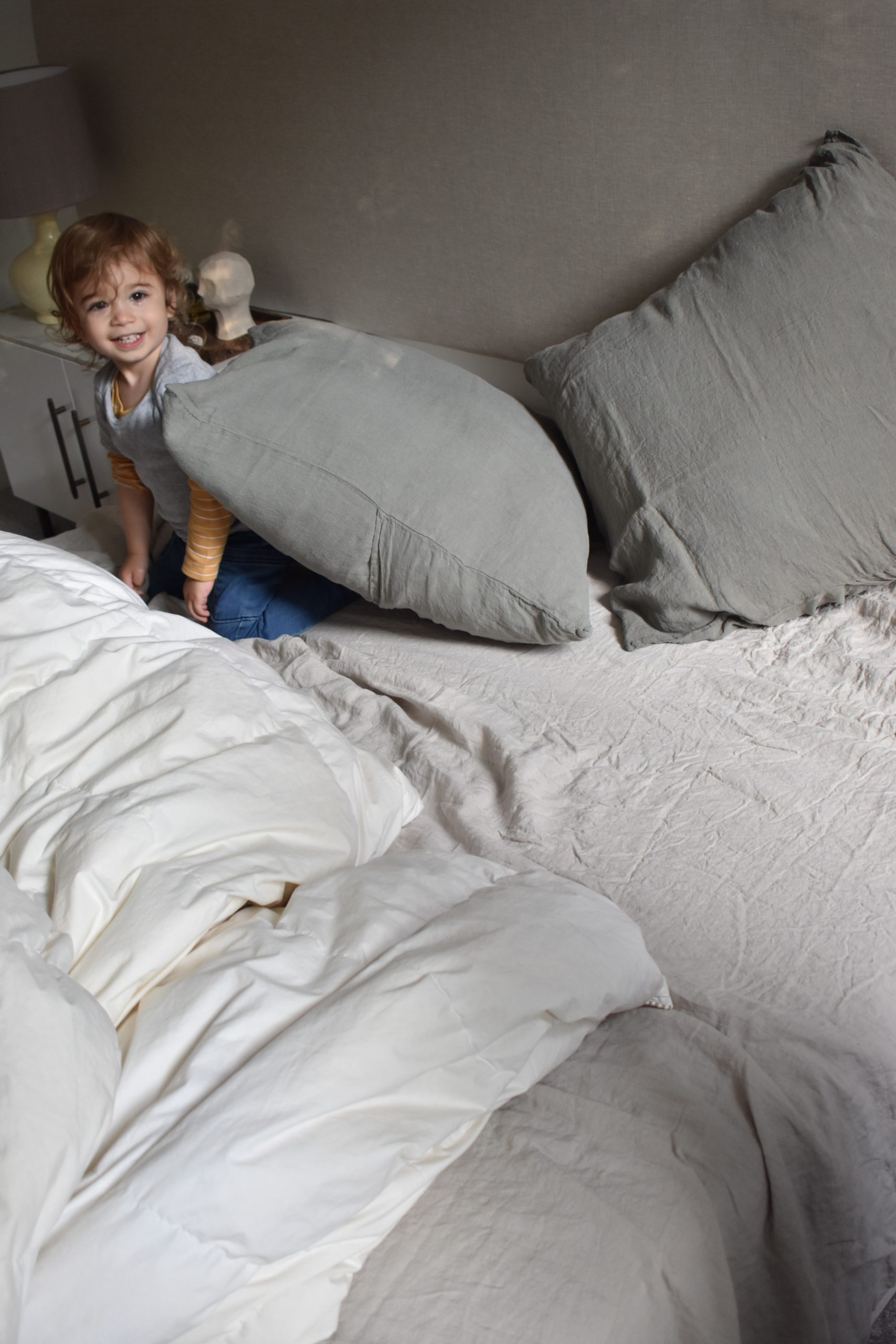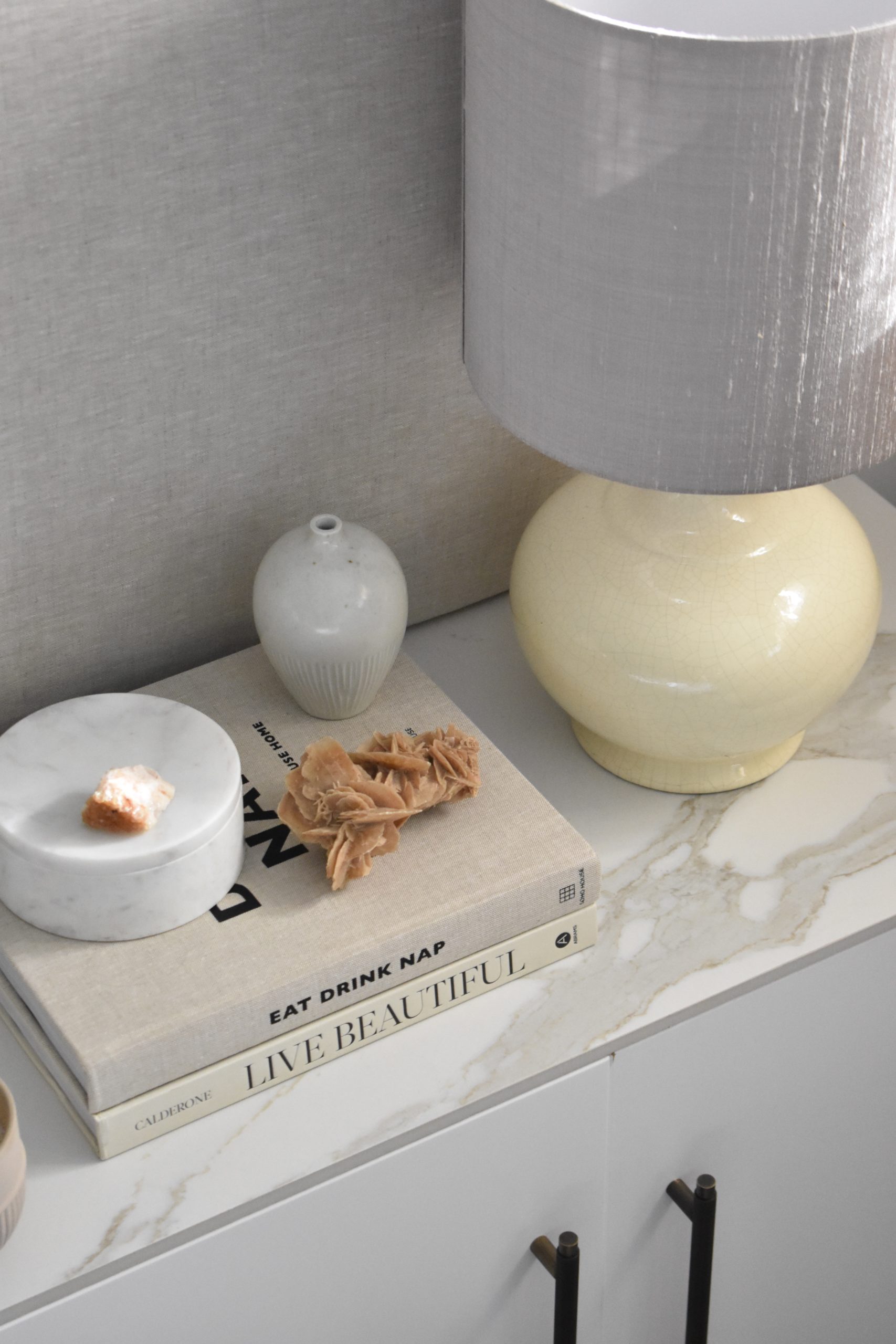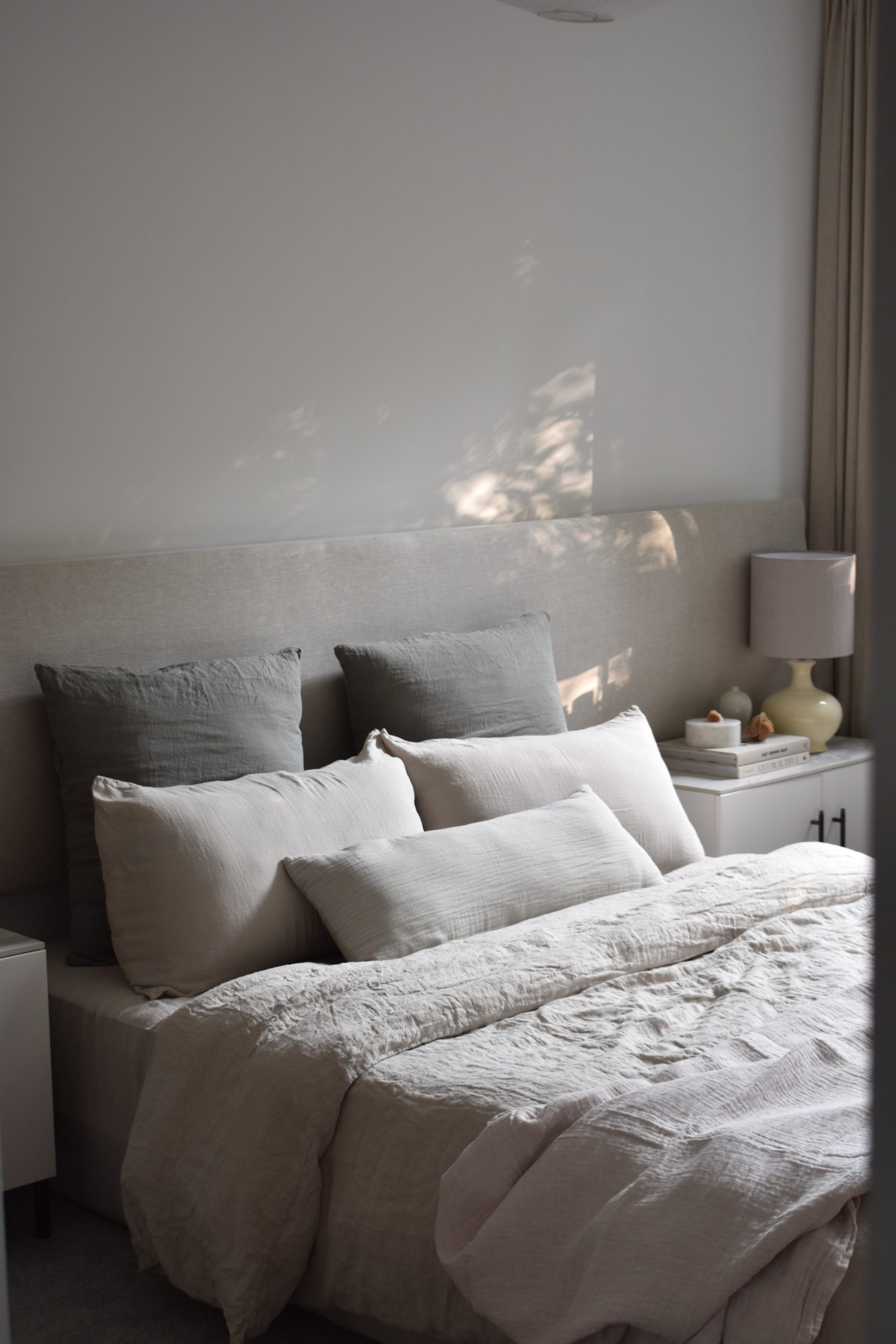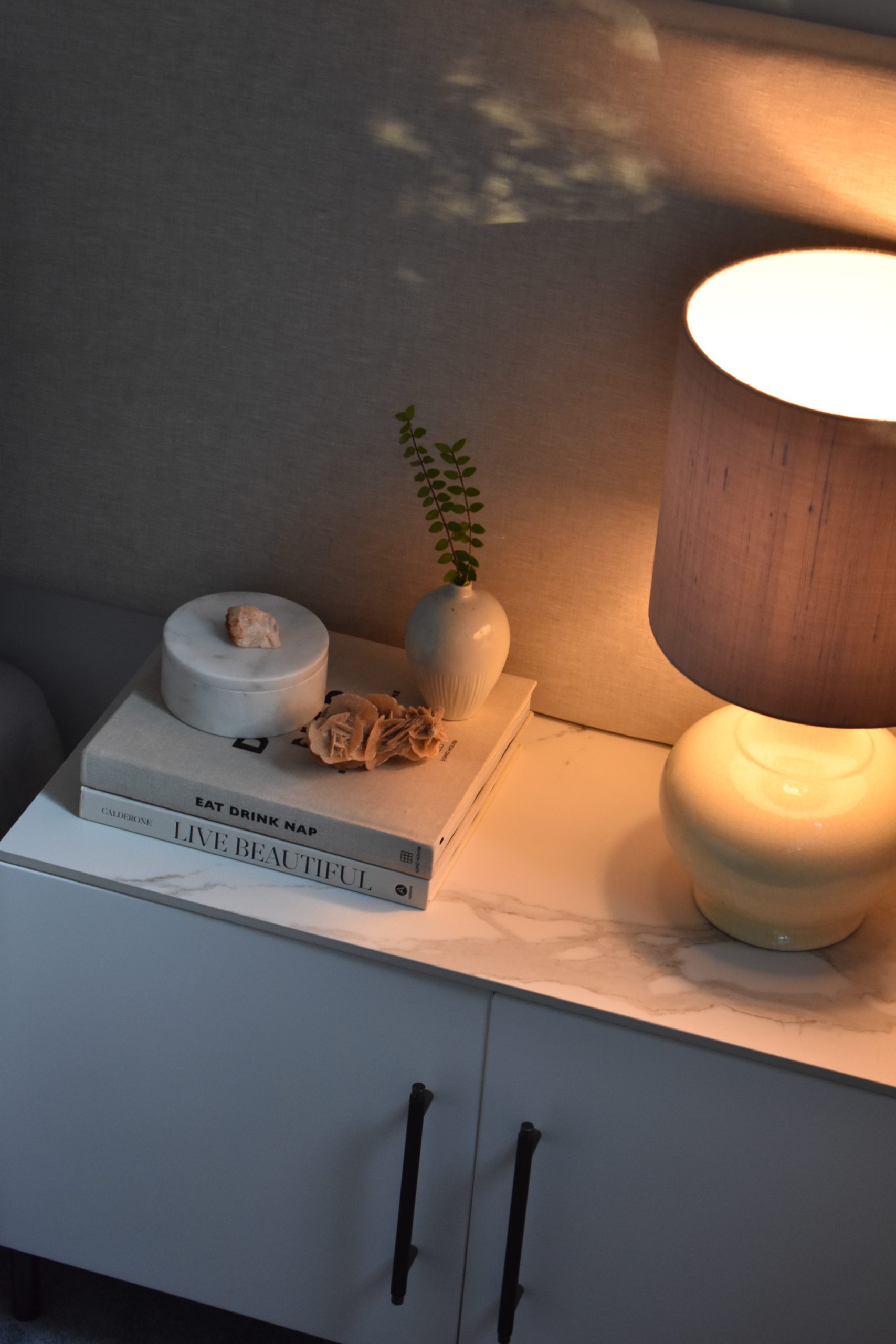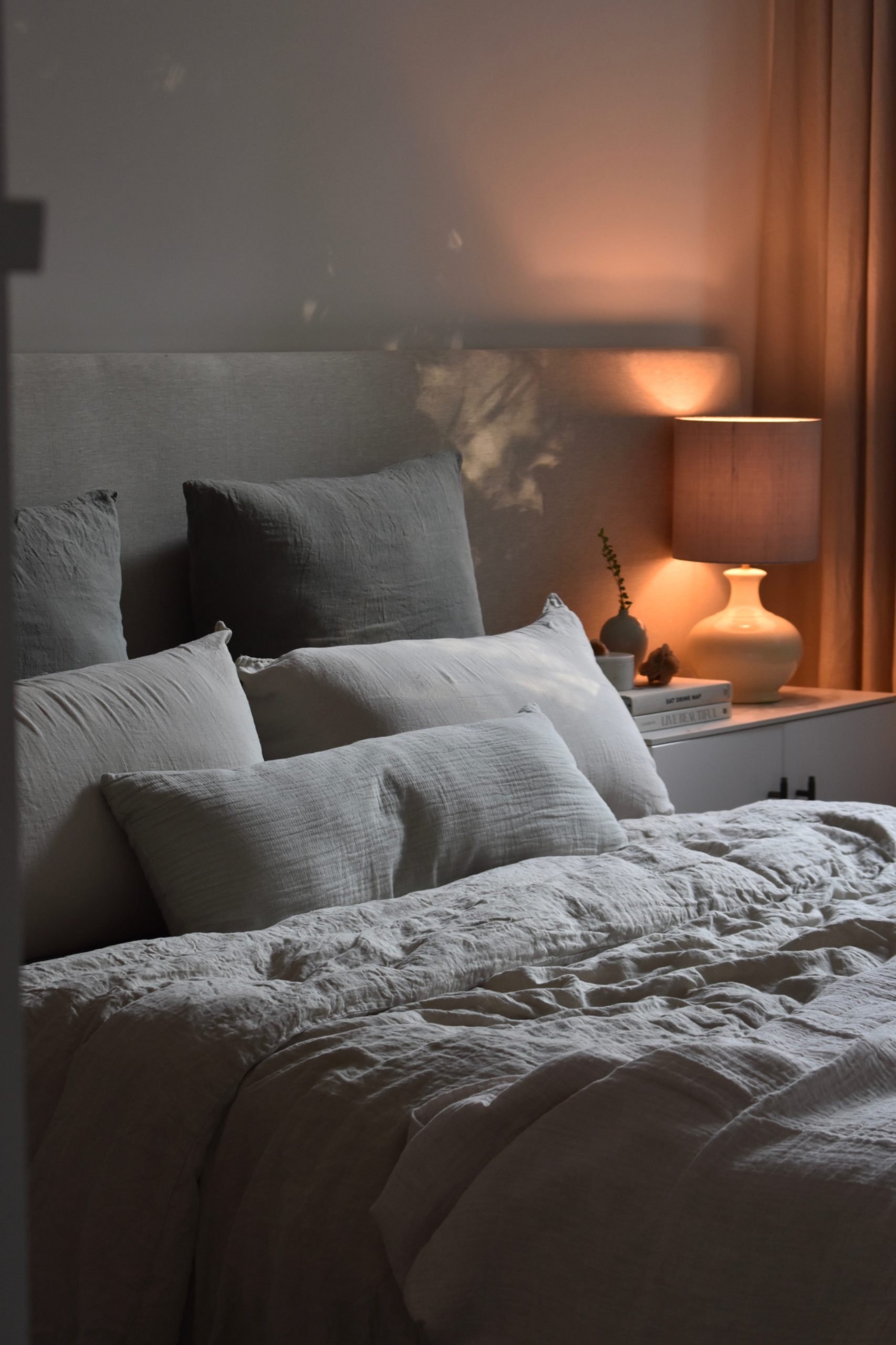 If you like this post or want to give it a try, please comment below to share your own with me. Of course, if you have any questions, free to contact me I will be delighted to help you with your request.
Disclaimer: this is not a paid post. Some of the products were kindly gifted by Bedfolk, Cooee Design & Plank for this makeover. All words and thoughts are my own.  Photography © Mathilde Kubisiak/MK Design London