Perfect spread for Every Summer Occasion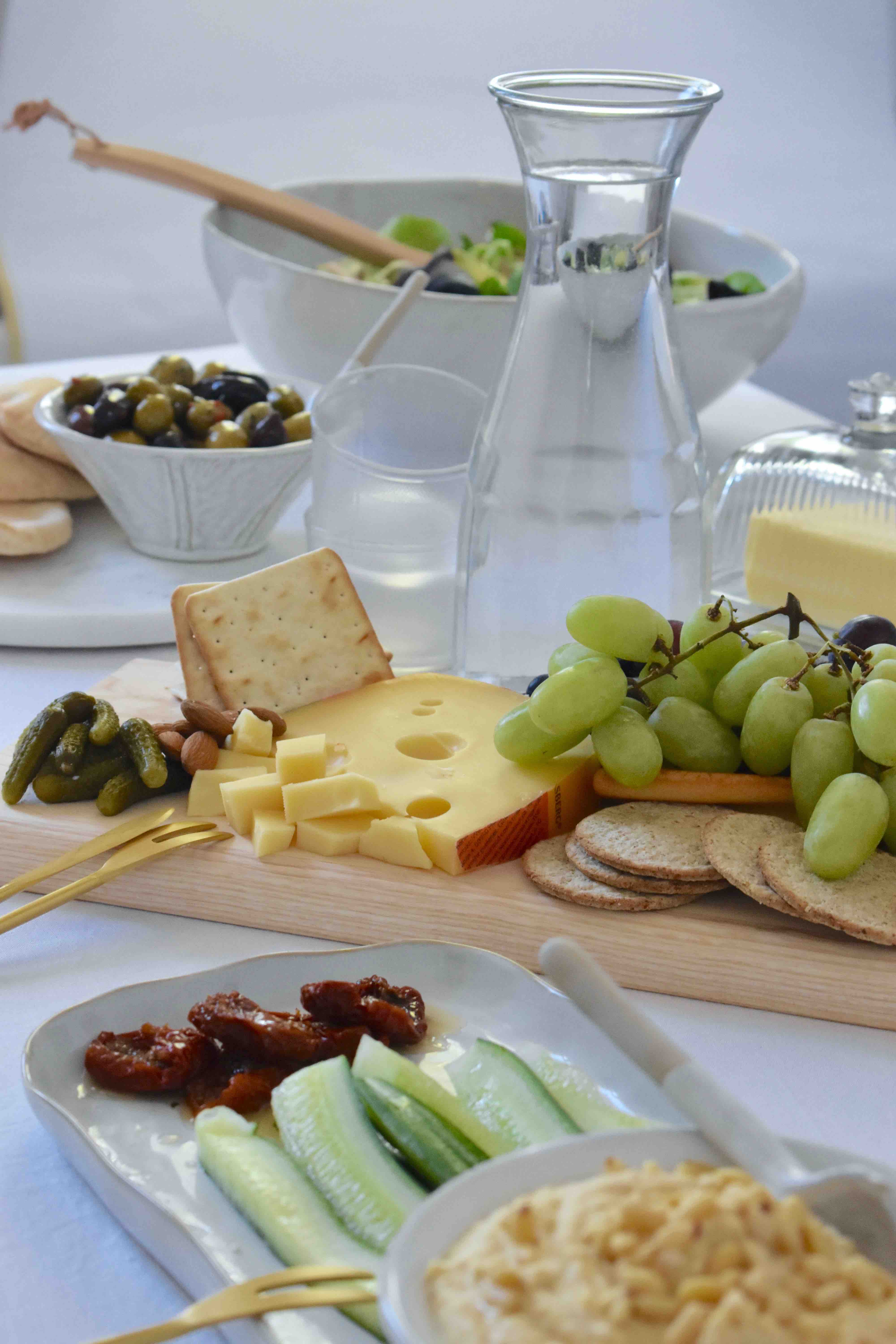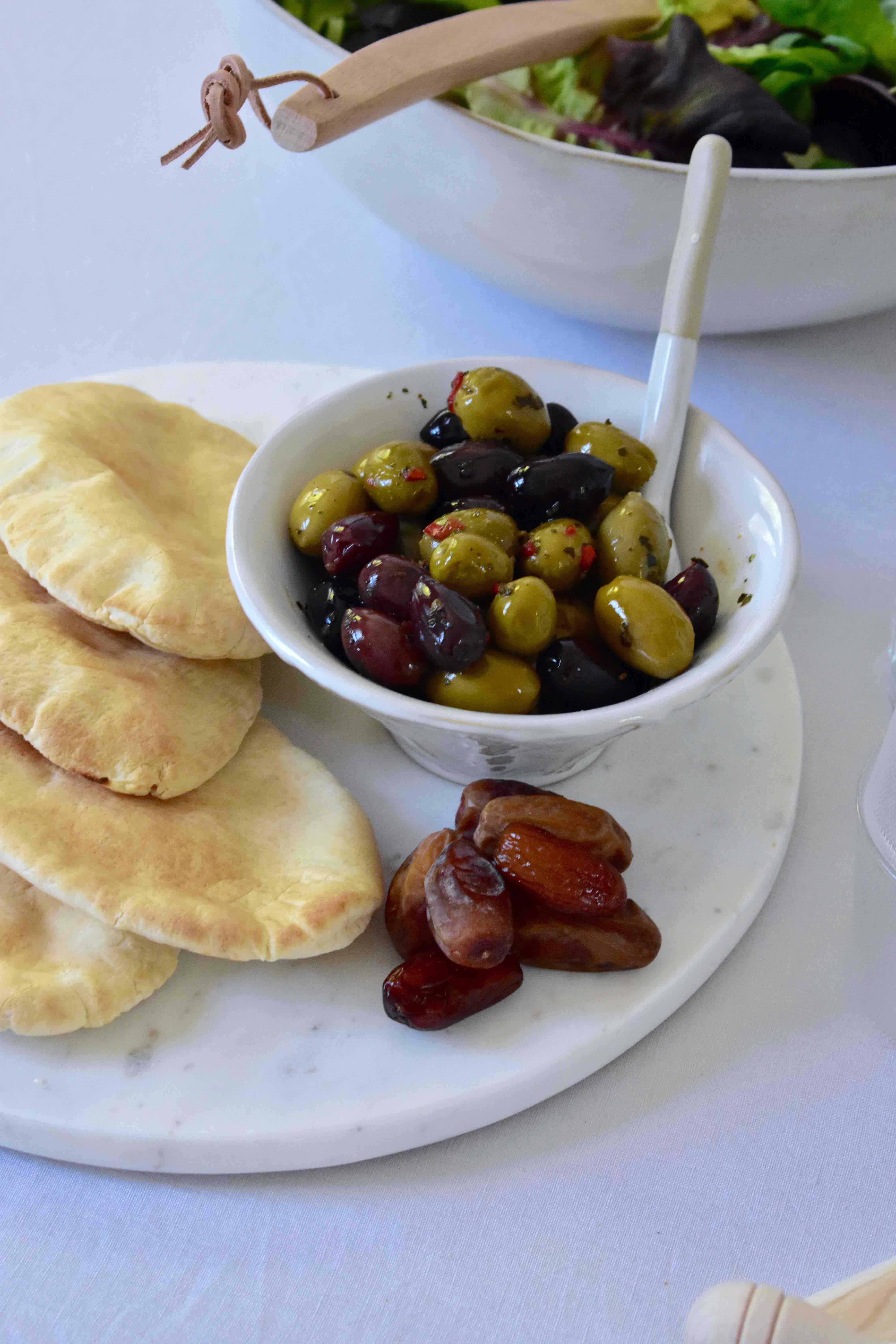 I think it is ok to officially say it's picnic season? In our house, it is still Ramadan season and we try to have healthy dinner every evening. This is why I love creating picnic at home, with large spreads that will please everyone and can offer enough food especially if you have last minutes unexpecting guests.
It's very easy to create the perfect spread, ideally, think of your favourite food and try to complement it with different flavours. I love to have a large cheese board, with nuts, fruits and my favourite cornichons!
I used the large Meze board and the beautiful Ithaca collection from Garden Trading to serve the food. I really love their generous ceramic set is perfect for sharing.
To make it extra easy and welcoming, I precut some food into smaller portions and use the Meze cutlery to serve it. It had a little gold sunny touch to the table and make it extra summery! I love the two spikes tapas forks which are crafted from high-quality matt Bras.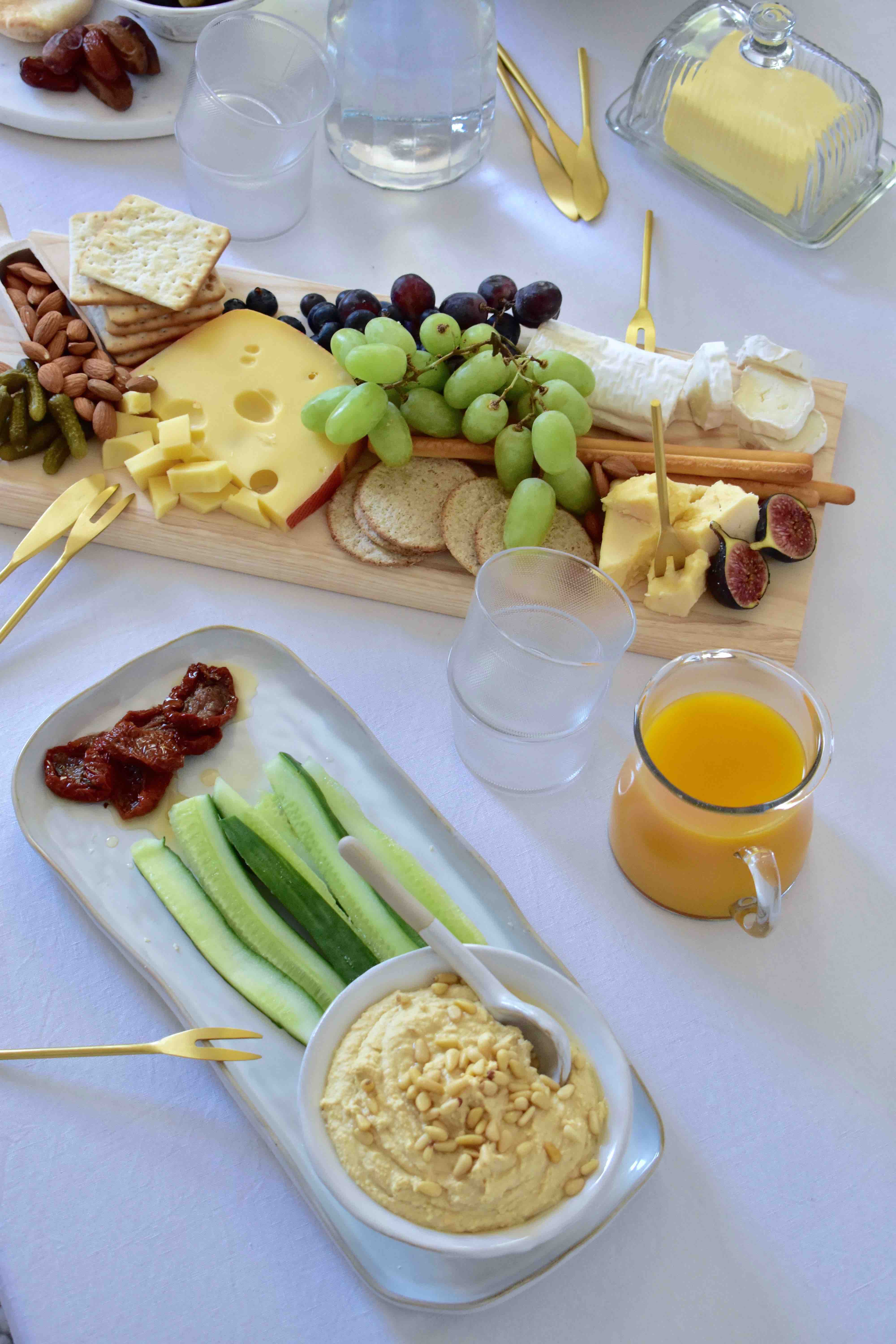 Another of my favourite, is to make a platter of fresh cut veggies with homemade fresh hummus. I love cucumbers but you can also use carrots, celery sticks or courgettes…
You can use the Ithaca Serving Tray to display your veggies and the smaller Ithaca Mezze bowls come with handmade spoons and are perfect for dips, olives… Handmade from Ceramics, with a soft neutral glaze and natural curved edging this collection add some natural meditarenean touches to your table.
Don't forget to add lots of different bread and crackers to accompanied your spreads. You can also make quiche, tart or pizza to offer as nibbles…
Hope this makes you want to create your own!