B. P. W. W. P.
Black Pig With White Pearls
Where
London, Dalston Kingsland
It's an intimate yet trendy tapas bar/restaurant spread over two floors. The main challenge was the lack of natural light and the sheer narrowness of the space.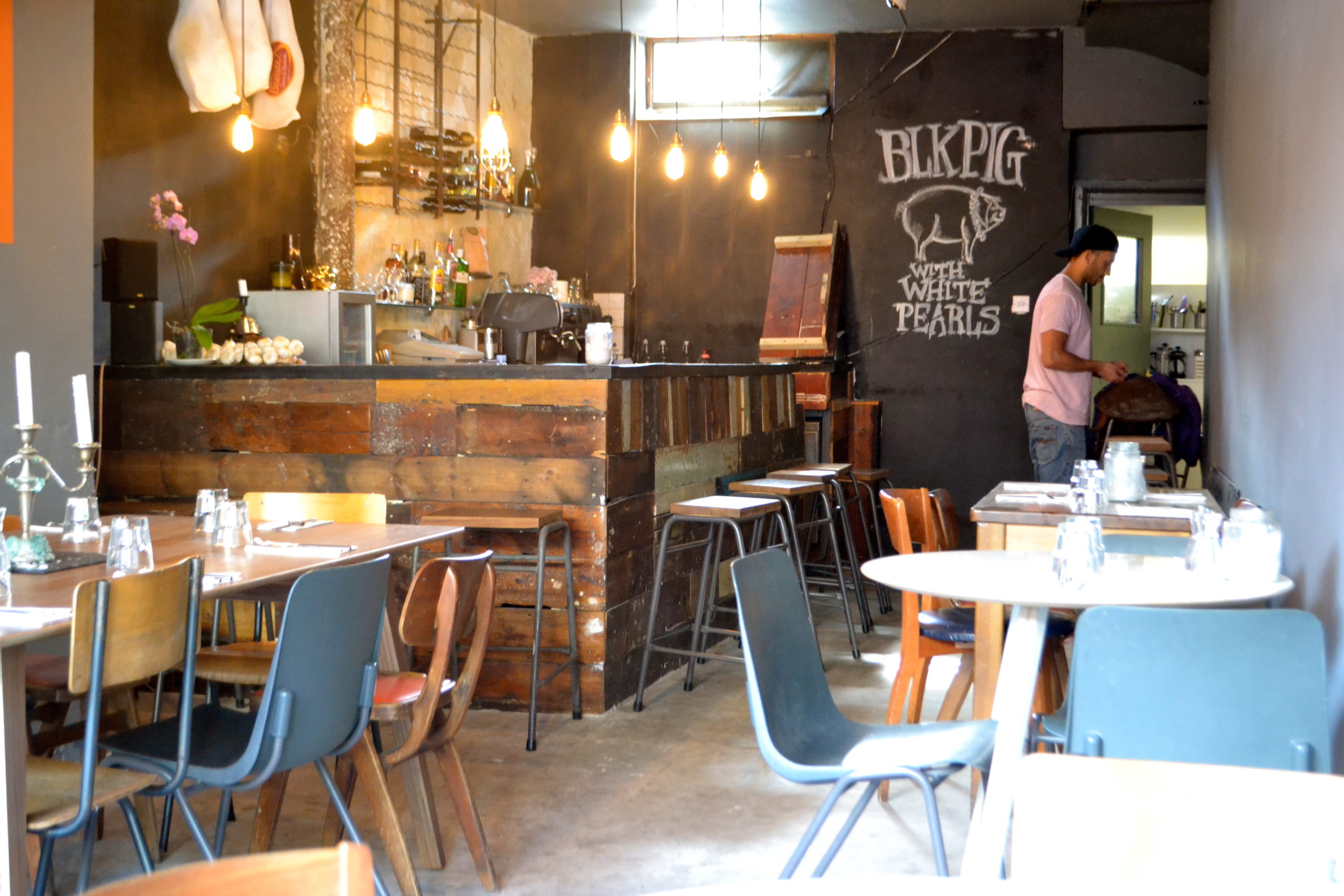 In Spain the bar is the most important area of the restaurant. Hence the name tapas bar! It's the place where you taste great food whilst having a drink and a conversation with your host. We wanted to recreate the same atmosphere and build a bar as the symbol of the restaurant. Because of the narrowness of the space we decided to locate the bar at the far end of the room, welcoming people to walk inside the restaurant and explore the interior. We recycled the old structure to create a bar inspired by Piet Hein Eek's wonderful exposed wood designs. It was important to locate this informal welcoming area on the ground floor, a natural invitation to customers, with the more intimate restaurant area in the basement. Because the eatery is open during the day it was vital to address the natural light issue. The answer was to unblock a previously neglected window behind the bar area. This attracted customers to the bar and bathed the space in flattering natural light. The décor of the restaurant became a real feature. Polished concrete floors, recycled materials and vintage pieces evoked the idea of new and old, fashionable and efficient. The Black Pig With White Pearls is now a flourishing East End restaurant, we love their food and are thrilled with the results of the refit.