Stylish bookcase with LAP Shelving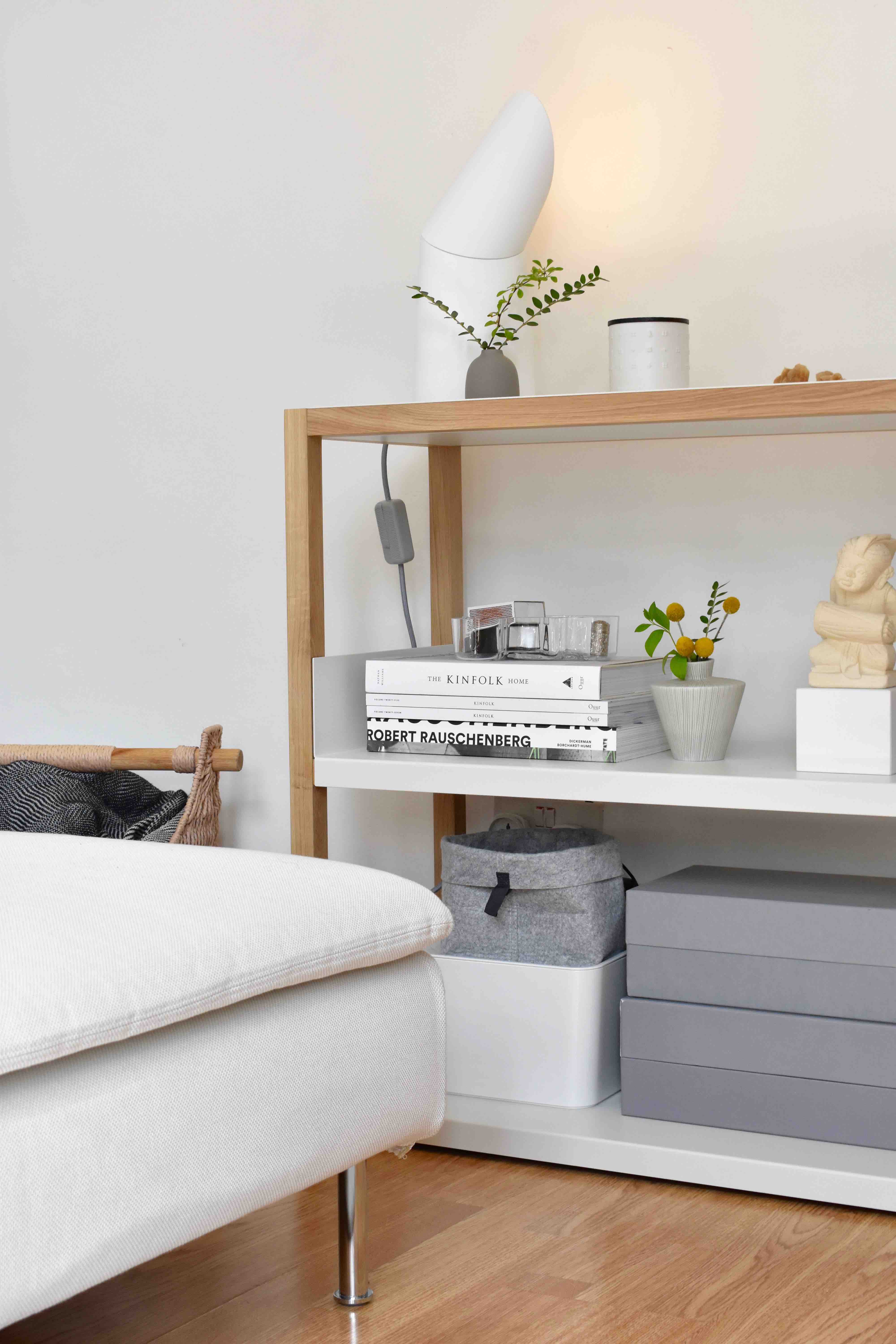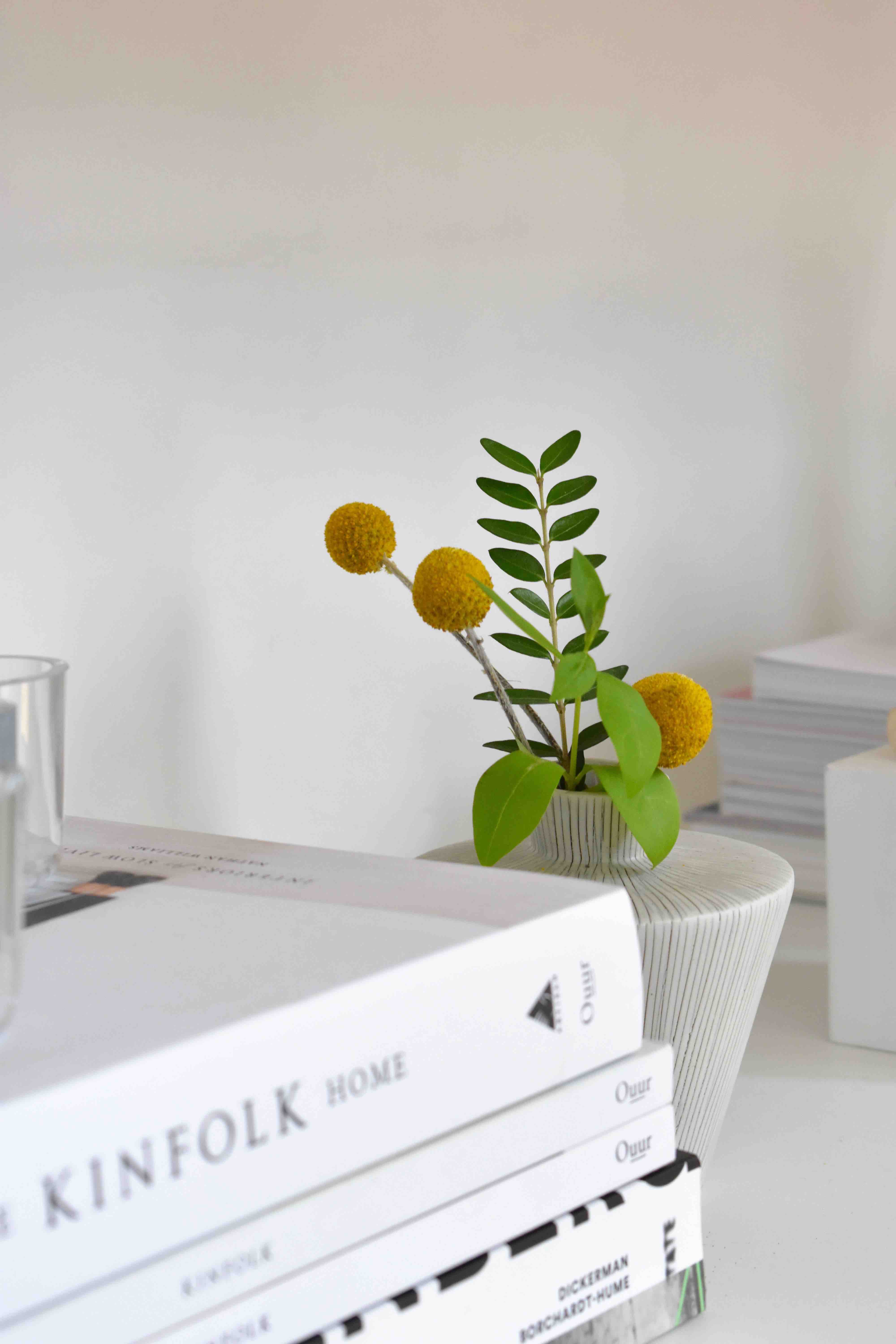 I have recently changed my old sofa which was enormous to a smaller and simpler piece from Ikea which I find elevates and make our space bigger. With this latest update in the living room,  I needed a matching bookcase to display my design books and magazines and favourite objects.
Like my beautiful ceramic handmade vase called  Sonja Vase from Lindform, every piece is truly unique and so delicate and of course made in Sweden! Place each pieces together to create a beautiful centerpiece or you can alsl simply use one with a lovely single stem for a great minimal style.
I wanted to create a modern and elegant look and for this reason I've selected the LAP Shelving from Case furniture. It is an iconic modular storage solution designed with simplicity in mind.
Whether you need a single 1m shelving unit for an alcove or an entire wall of shelving in an office, the lap low shelving is adaptable to work in different environments.
The name "Lap" refers to how the metal overlaps the solid oak wood structure. How you arrange the components is up to you, and they can be rearranged at any time.
With beautiful details with ombre brown screws and powder-coated steel metal shelves to display all your favourite objects.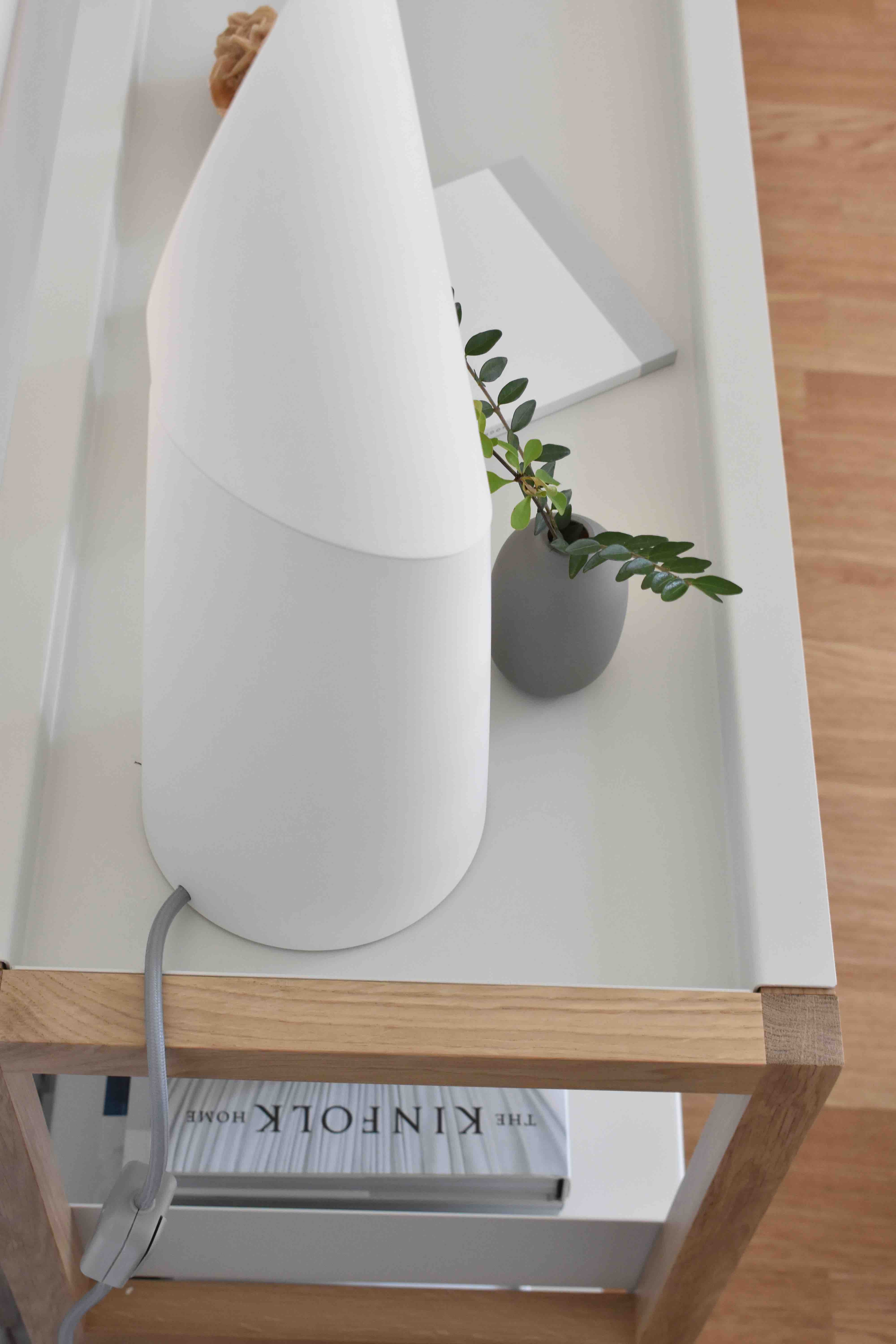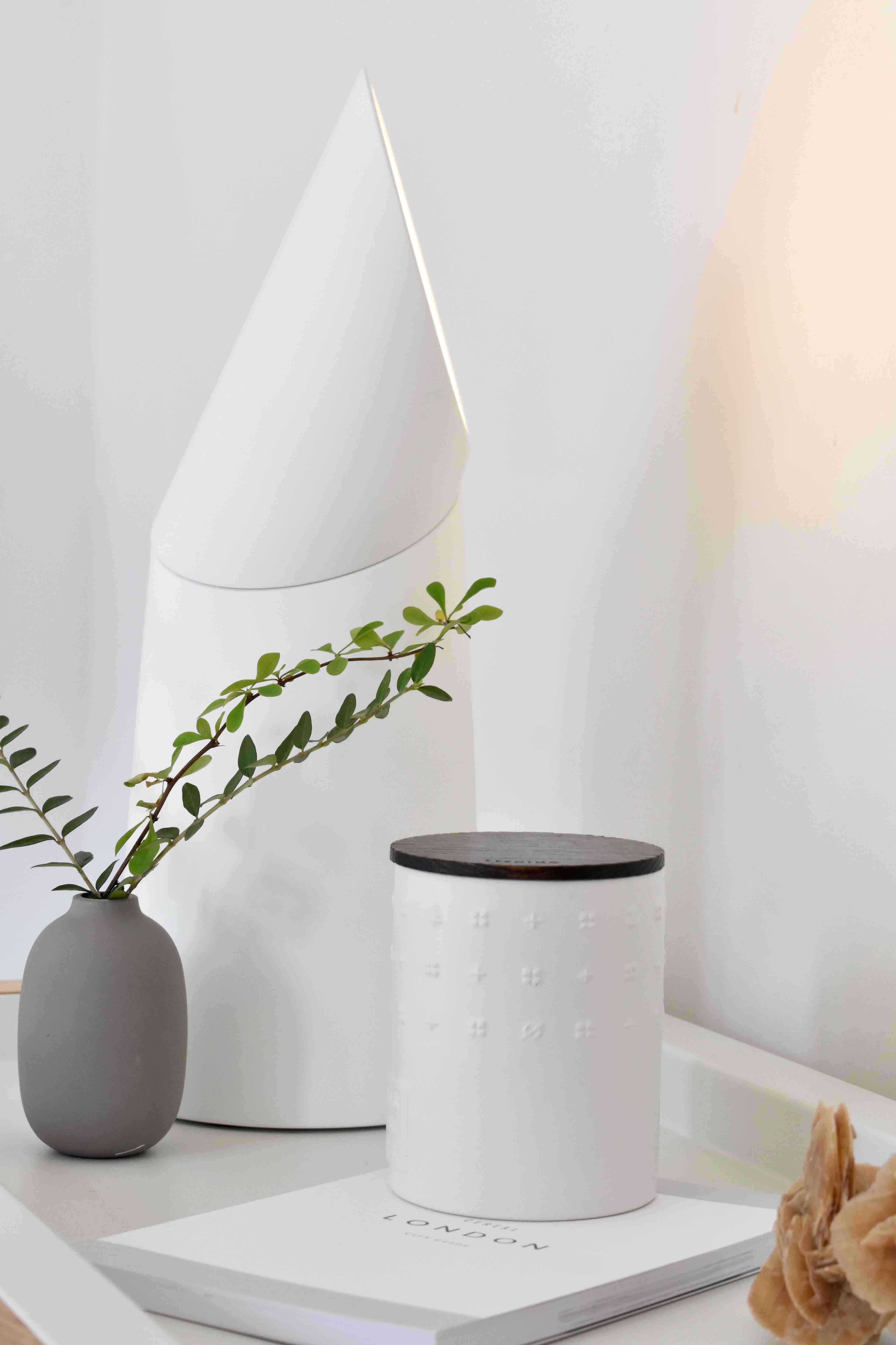 My new Clara Vertigo is a table lamp from Gantry.
It was designed by Lorenzo Cartasegna inspired by nature Lorenzo wanted to replicate the agility of the owl head motion. Fascinating by this bird he said "Owls are amazing because they can stand completely still and move their neck 270 degrees. I wanted to create a light that was capable of doing something similar."
His versatile light can fill many different needs. Its "head" rotates 360 degrees. Point it straight up, and it creates soft, ambient light. Shine it towards your desk to illuminate a book. Or aim it at the wall to spotlight framed art.
Made of Corn-based PLA (polylactic acid)which is a strong, durable material derived from renewable corn sources and unique to our production process. I love the Dimmable LED Bulb which allows you to adapt lighting to different moods.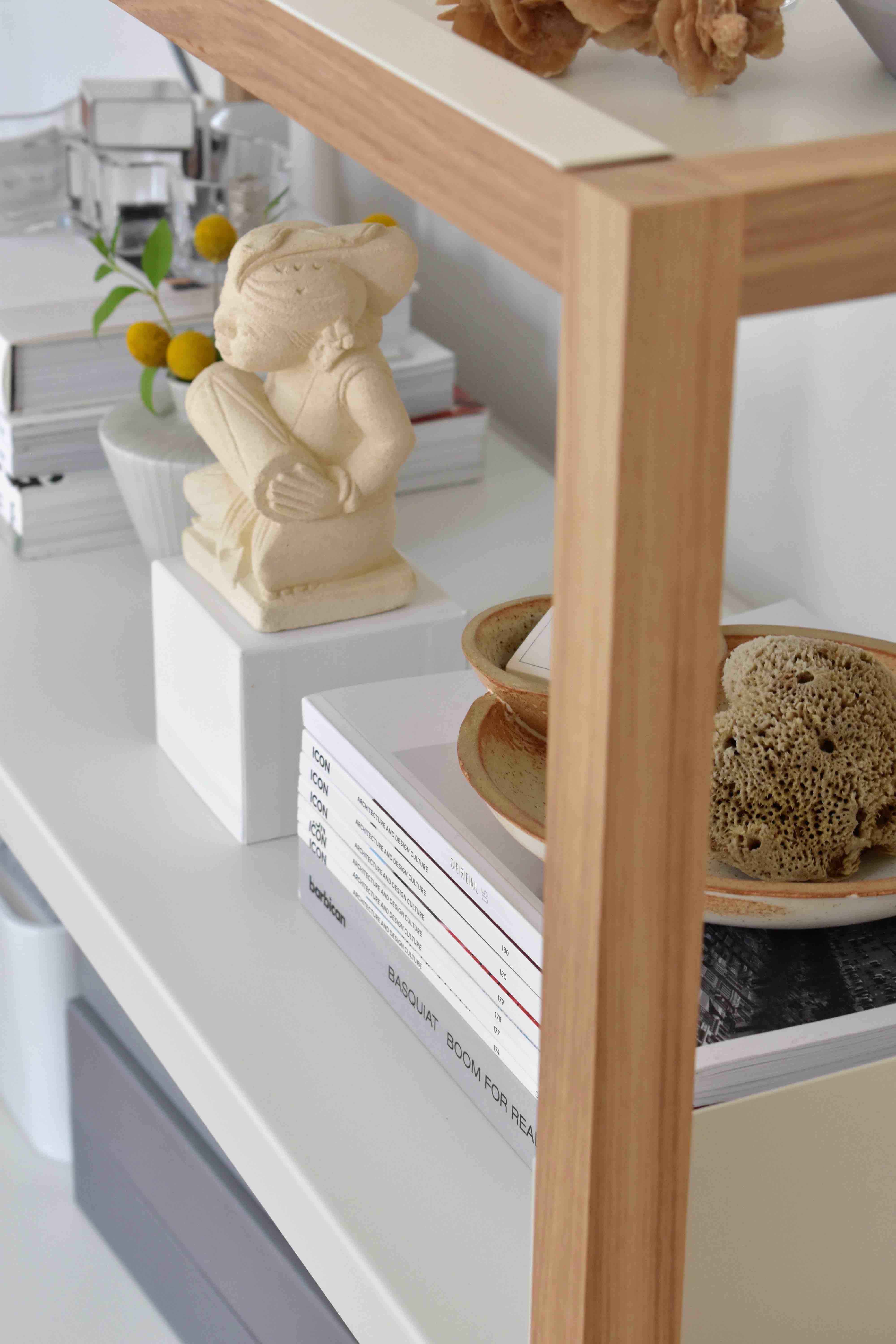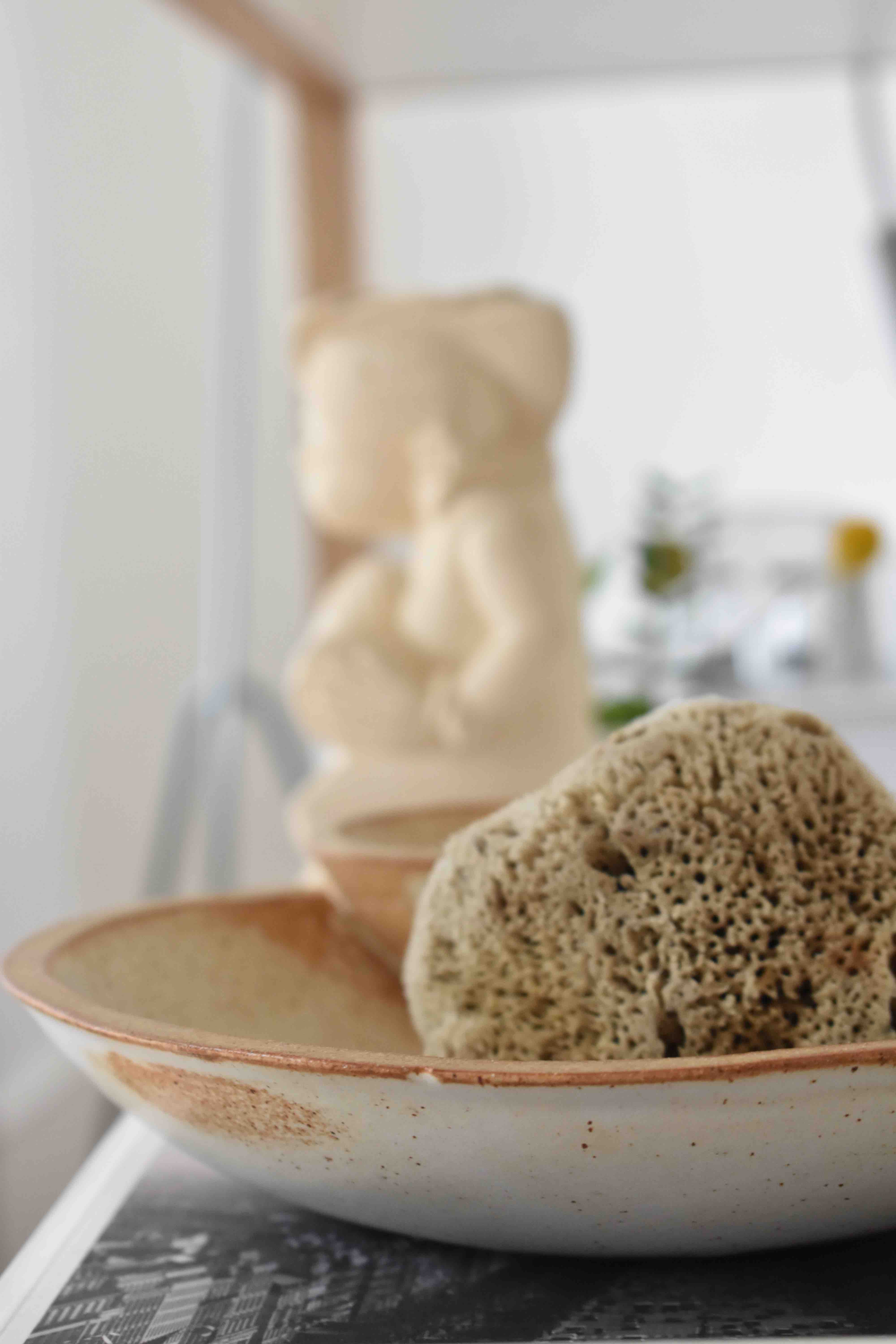 And then there is my tambourine music player status from Bali and a natural sponge from Corsica my dad brought me back from the beach.
One of my best read at the moment is international design and architecture magazine ICON Magazine exploring cutting-edge projects by the most influential designers and architects.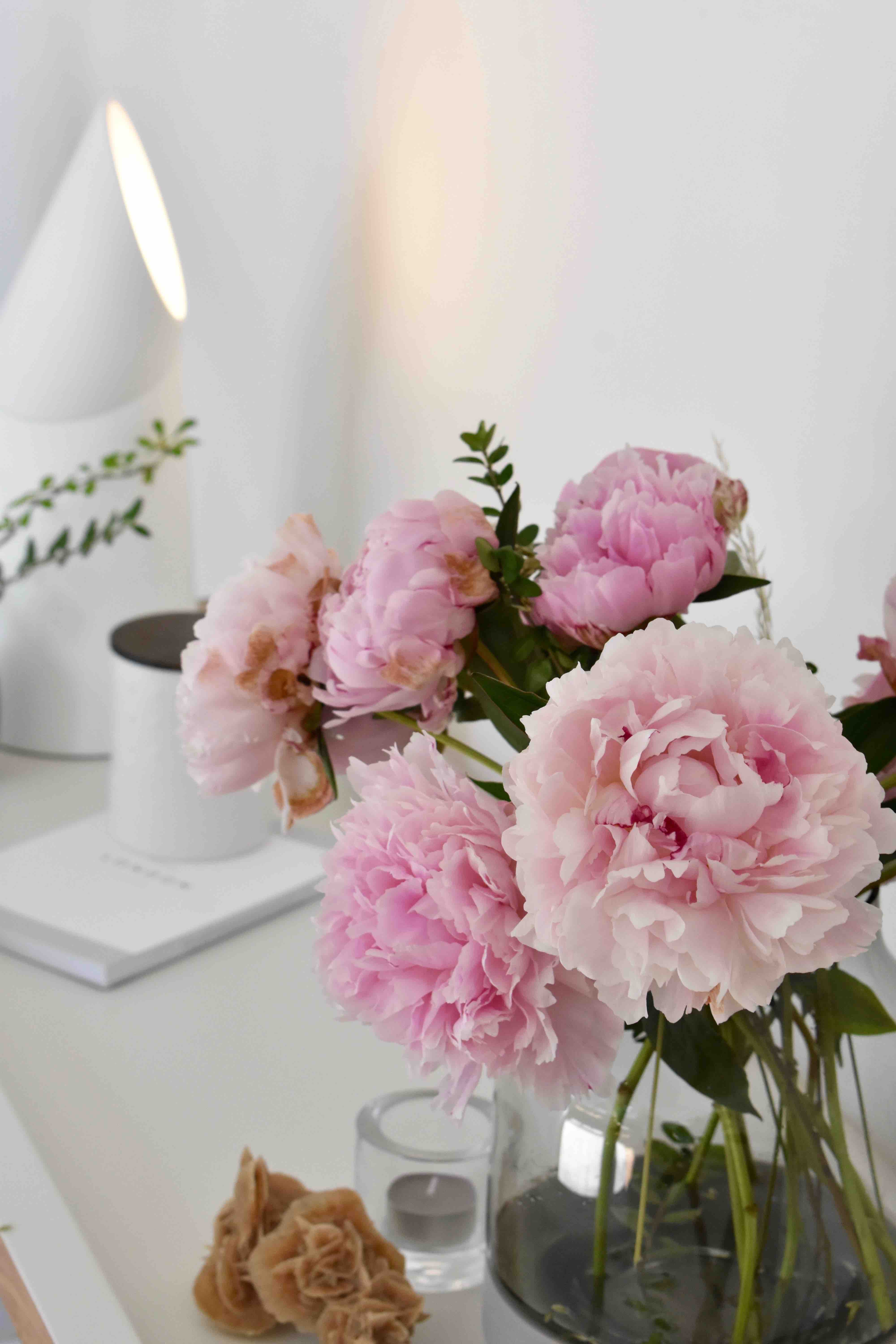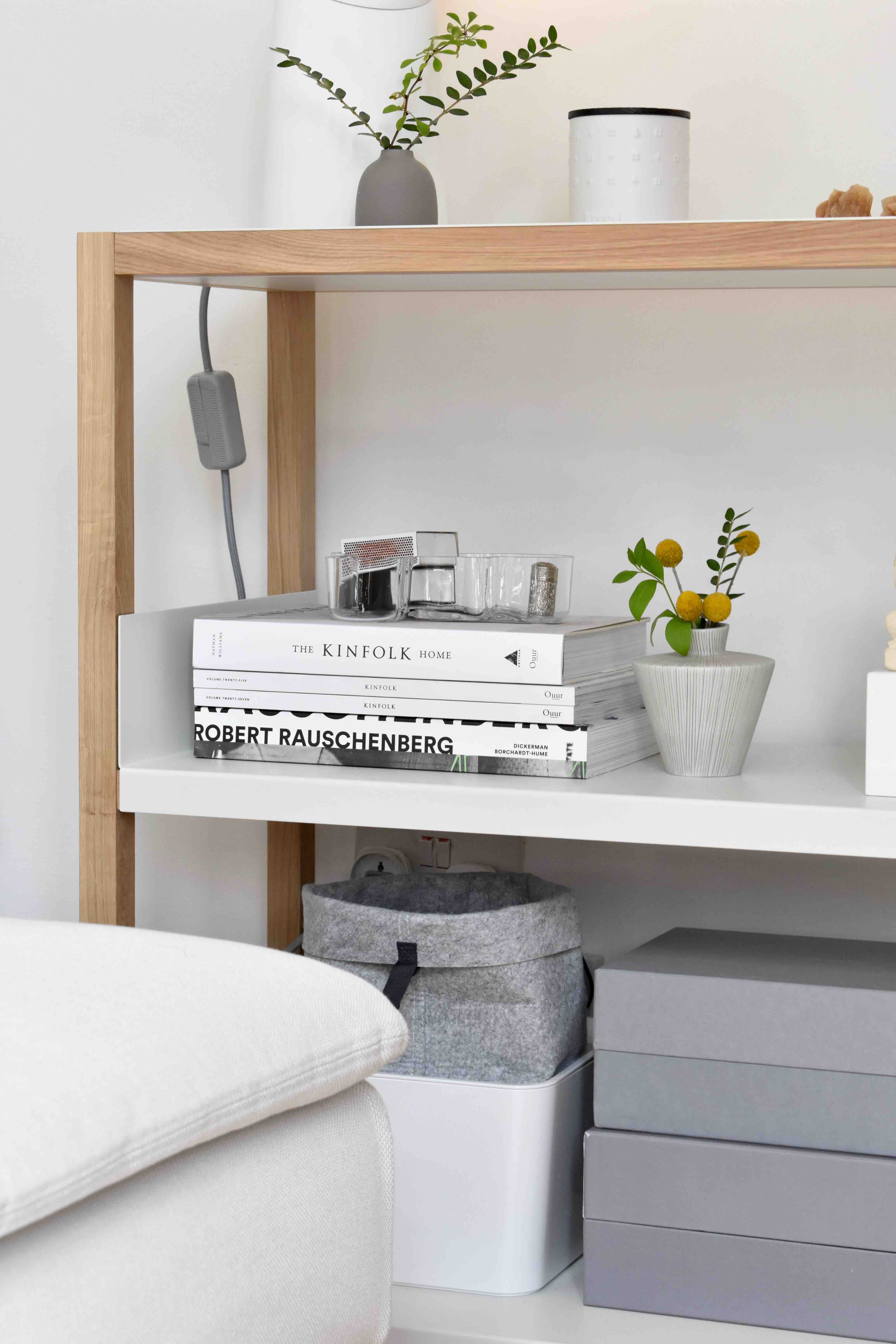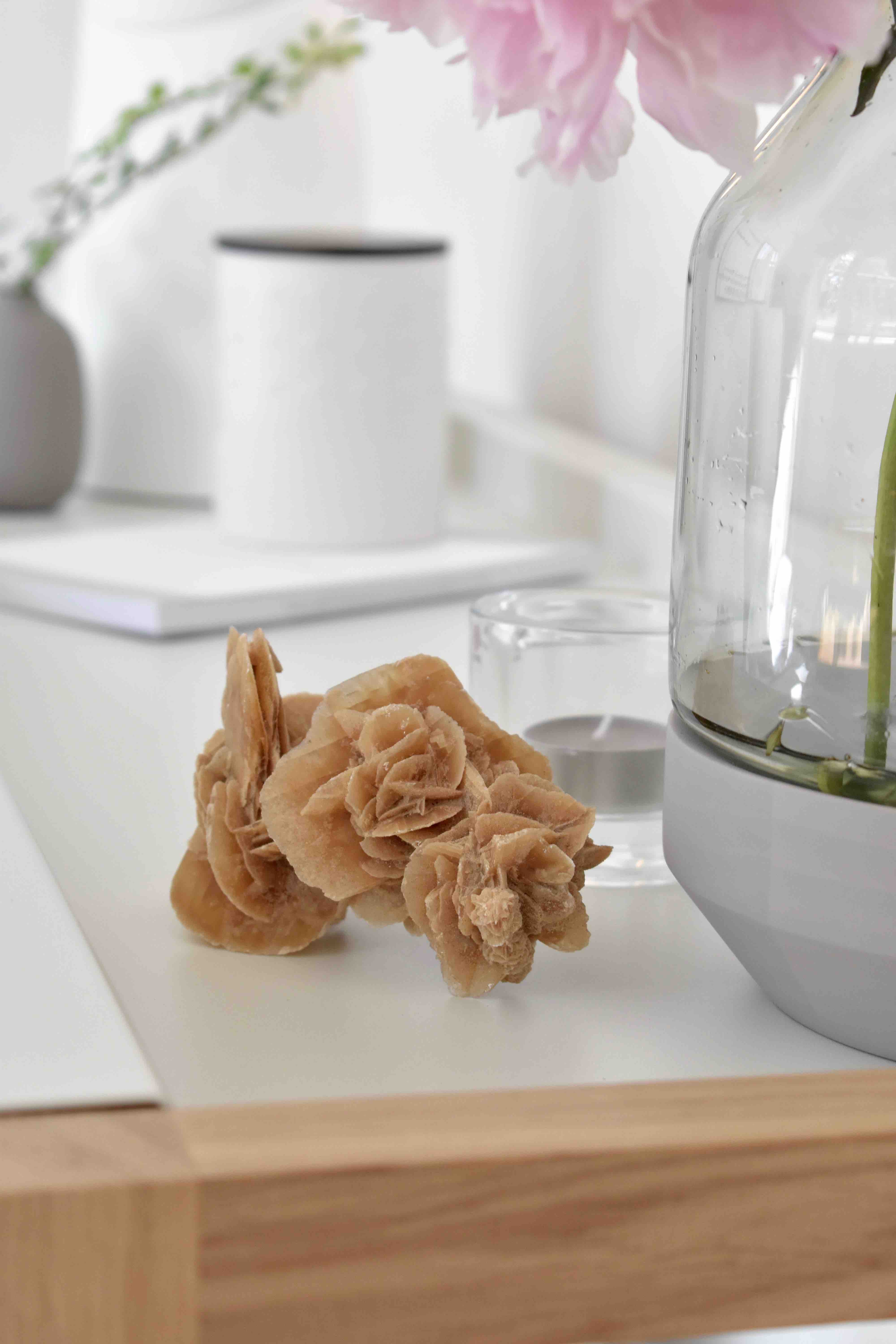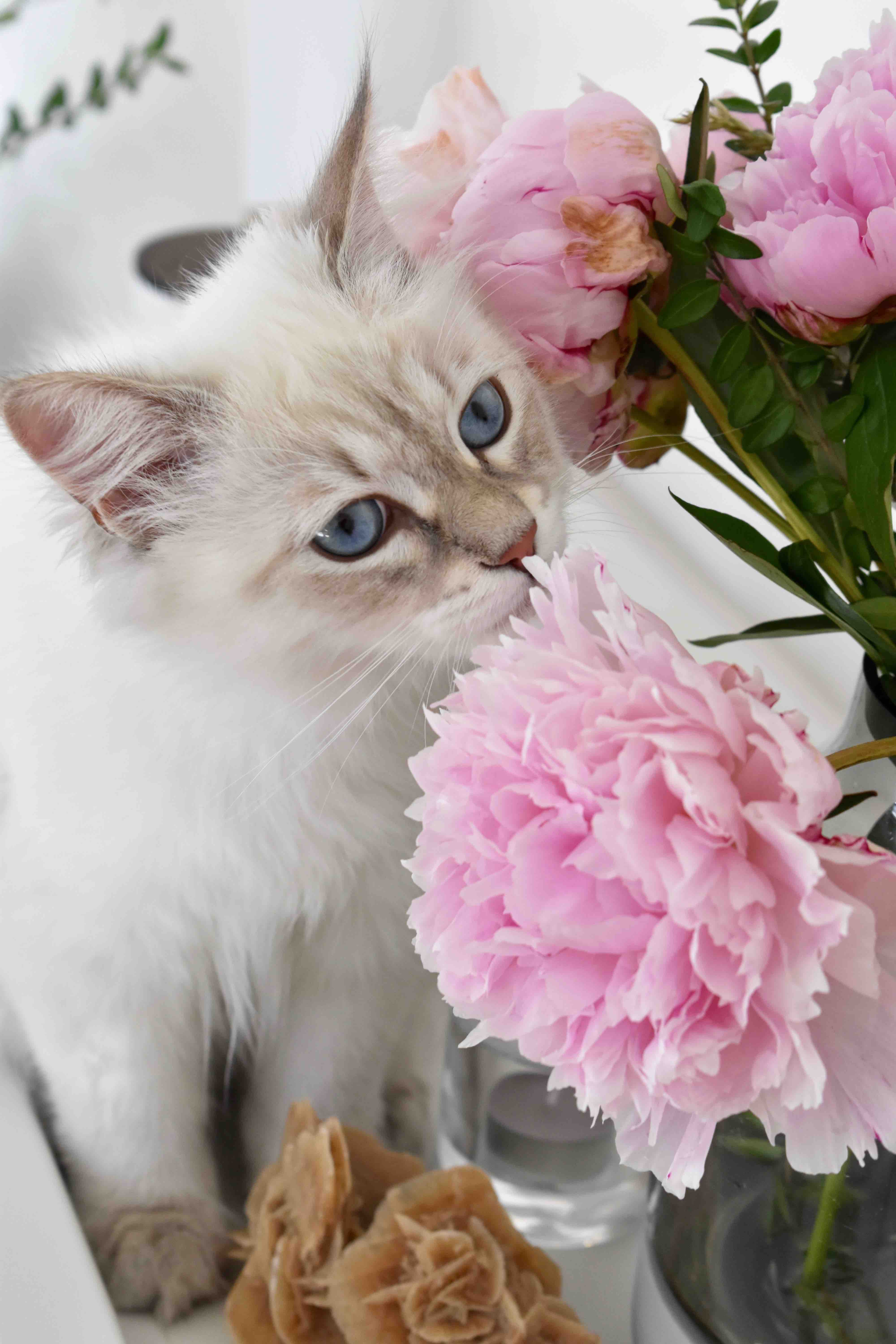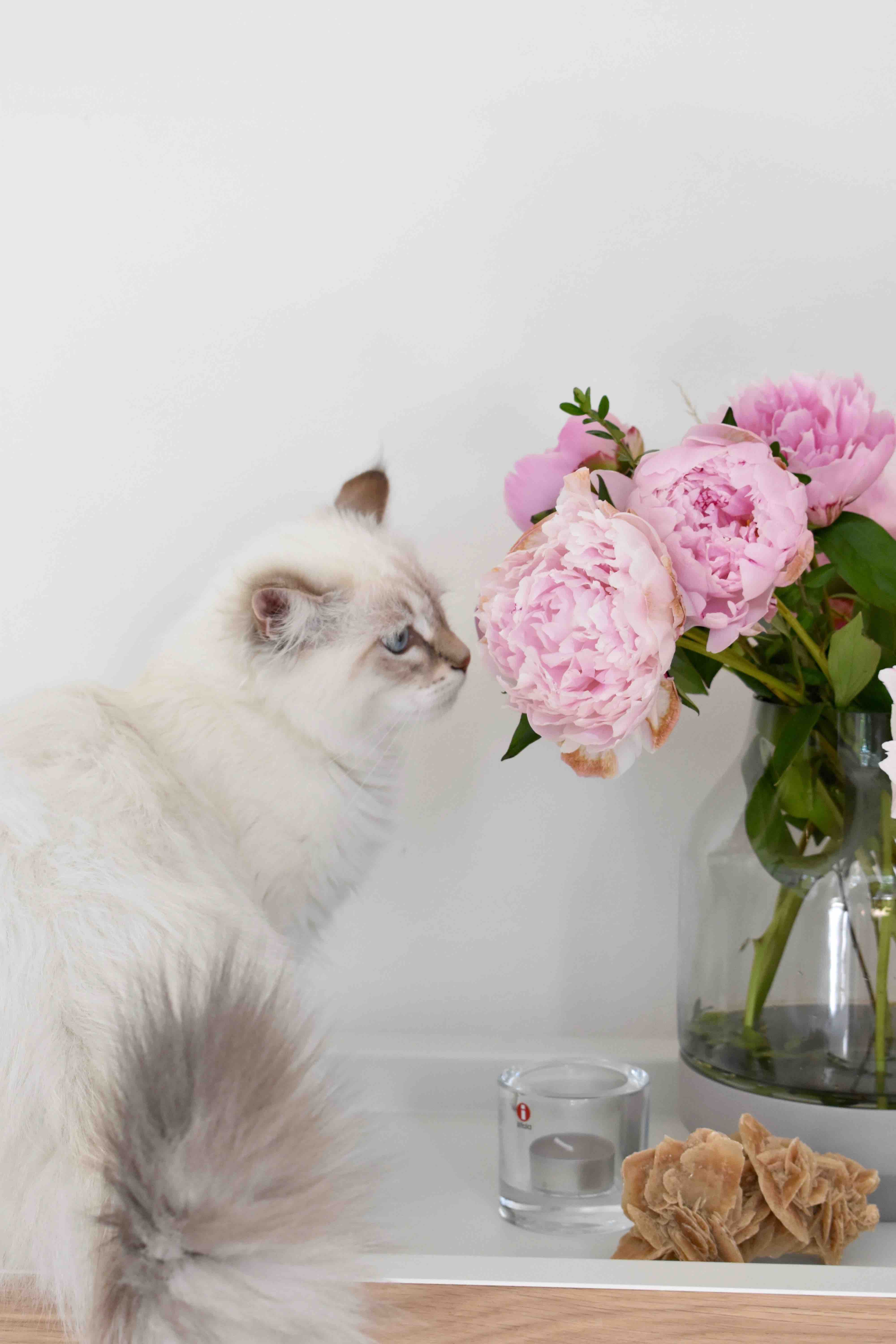 Finally, I am glad to report that Colonel the cat also approves of the design and he's even tested the durability of the surface!  I'mp pleased to confirm it's scratch friendly too! So If you are trying to make your cat happy don't look any further and buy him flower!