So it goes, I guess growing up is partly about getting really excited about appliances and technologies products. I'm not the only one, right?
Anything that makes my life easier lately is a must! Running around London with three jobs and a busy lifestyle means that every minute counts. Spending time on grocery shopping or cleaning is not my priority! So, I am always on the look out for a little help; small tricks can really change your life, helping you to maintain a minimalist lifestyle.
I don't want unnecessary clutter in my life. I just want essentials.
Lately, I have done a lot of photoshoots and styling for both my clients and myself. When working on trade shows or styling photoshoots, you have a very short period of time to set up everything before the photographer takes pictures.
Usually, I carry a lot of products with me to help me style a room but having an extra iron and ironing board to hand is not that easy.
A few months ago, I got rid of my old car. I was barely using it and spending so much on road tax and a parking permit for nothing. This decision meant I had to take taxis everywhere. Not that I am complaining as finding parking spots became a real nightmare in London.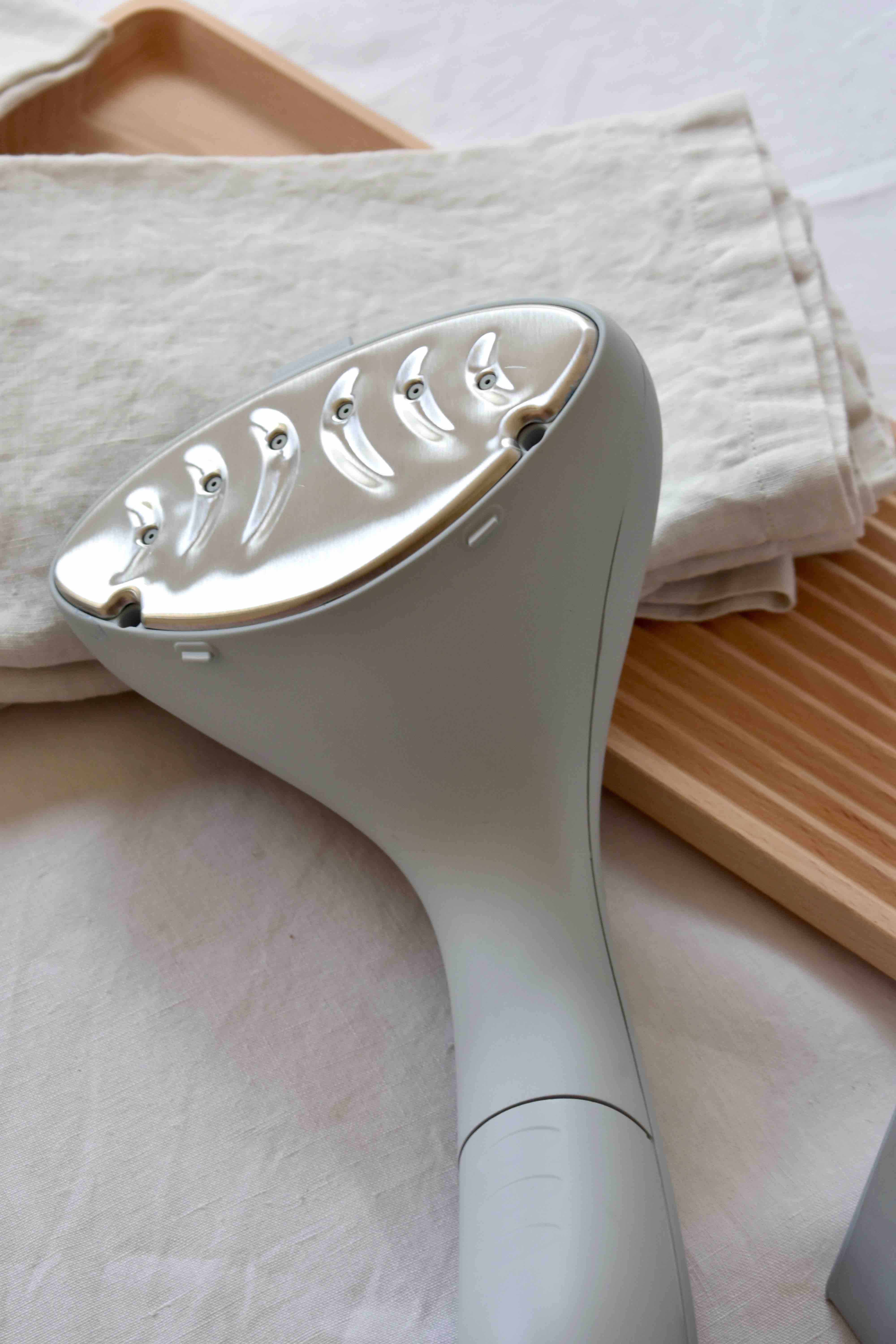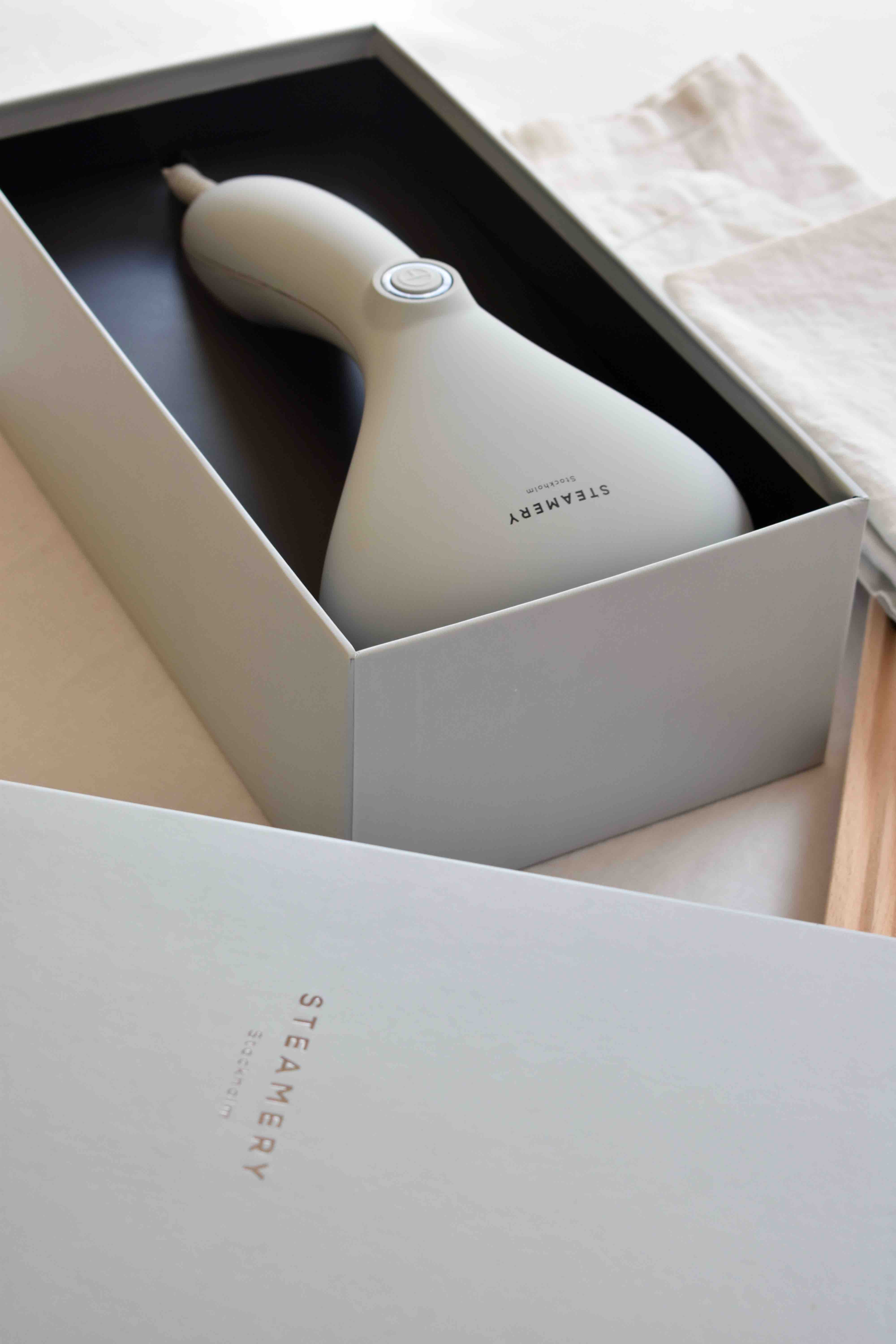 With that in mind, I definitely needed a lighter, smaller and effective solution to give fabrics, beddings and cushions the perfect look. In search of a lighter and easier life, I came across a steamer: Cirrus No.2 from Steamery. I fell in love with the sleek, simple design.
It has a very simple functionality. And when I say very simple, I mean very simple. There's only one button to push. Press when it turns green and release as the light changes to orange. The point being to let the steamer reach the perfect temperature, exactly like an iron.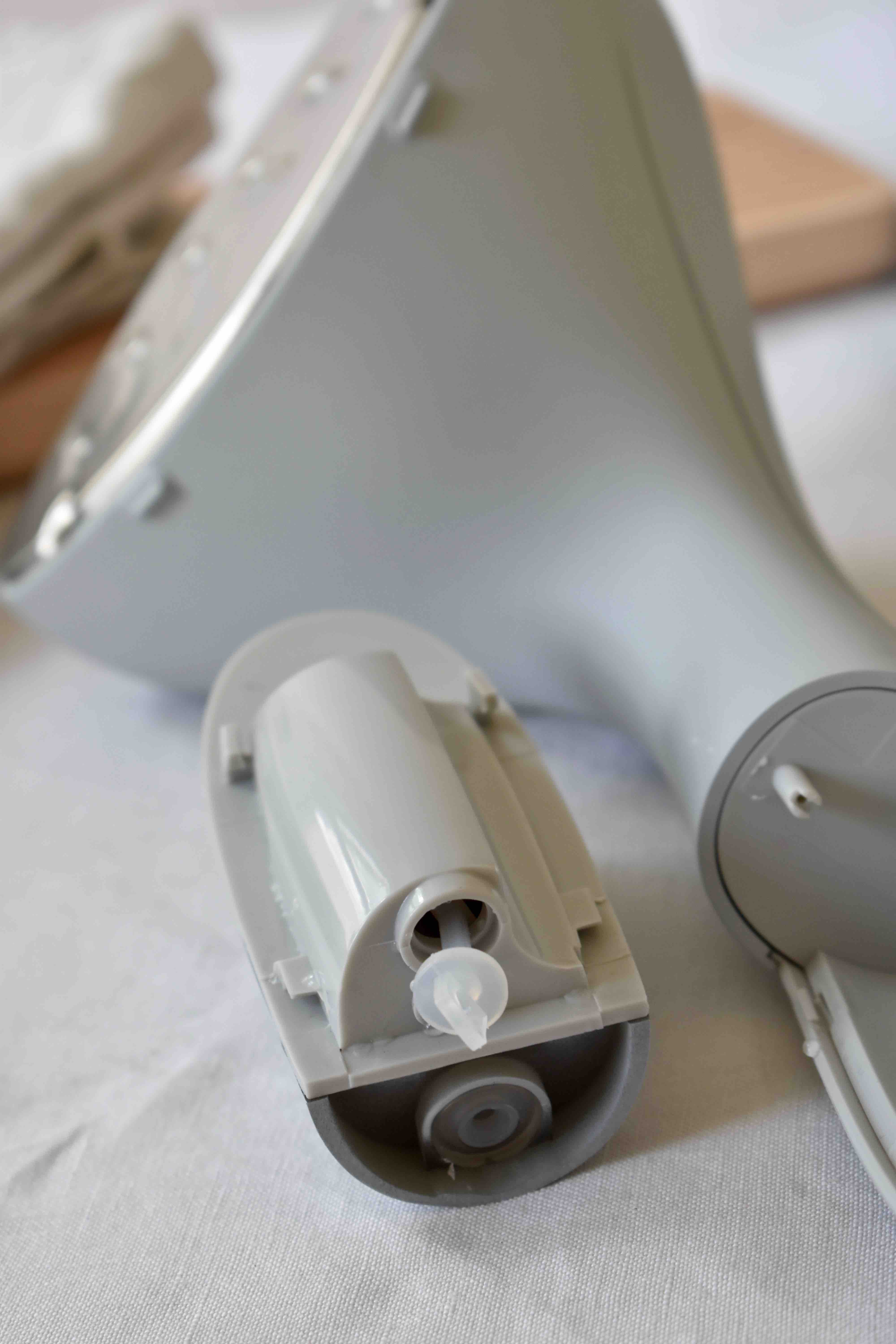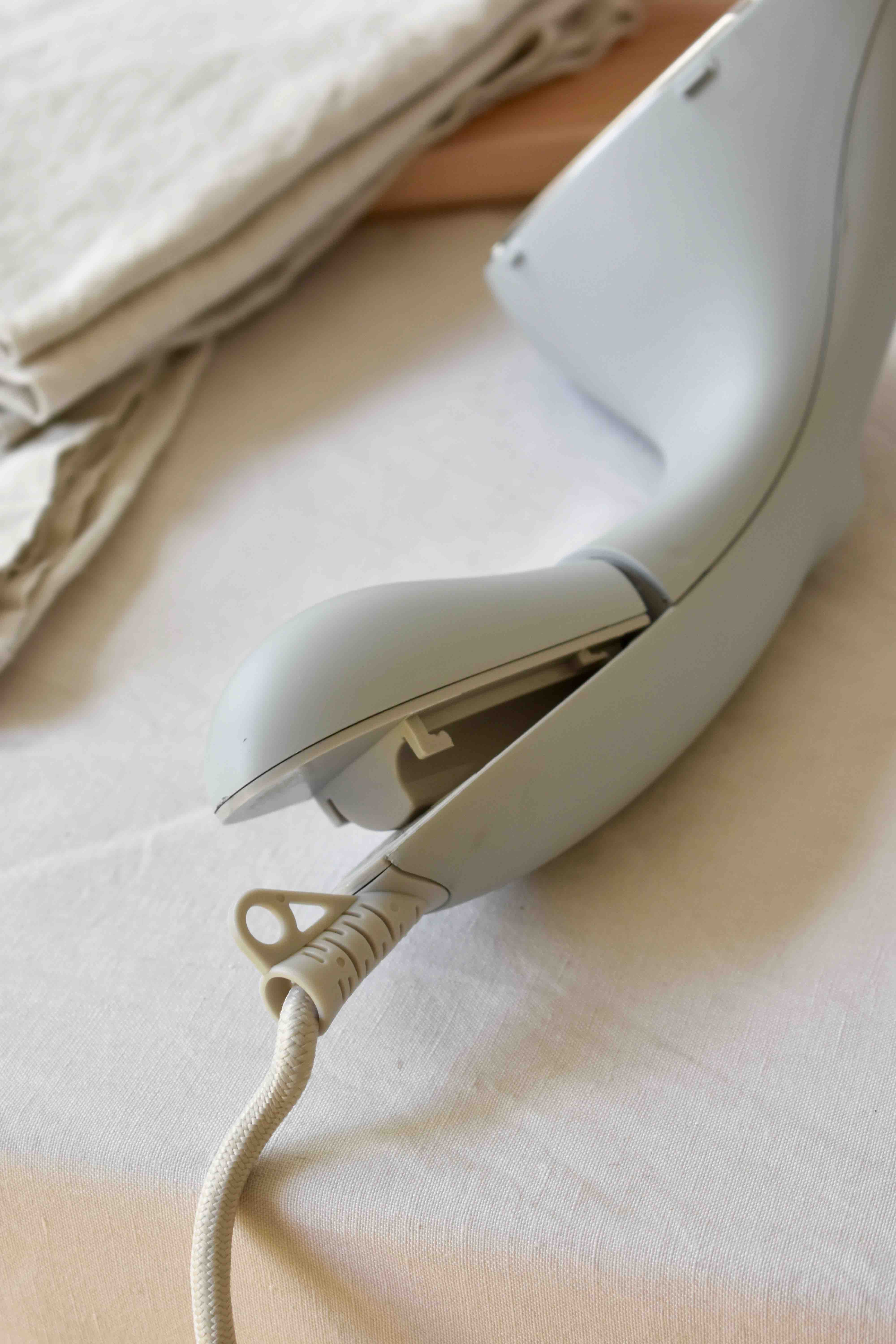 The steamer tank is quite small and should be filled with distilled water to prevent mineral deposits in the boiler, which can ultimately reduce performance or clog the water system. I have been using it for months now. I have never run out of water while steaming, so the size can cover at least a large set of curtains or three to four clothes items.
The nozzle is large which allows for maximum coverage while steaming. It also comes with a fabric brush for sensitive fabrics such as silk and wool. I love that the steamer glove can be used for storage, but also to protect your hand while maintaining the fabric. Perhaps, most importantly, it is ideal to leave the appliance in between use or when cooling down after.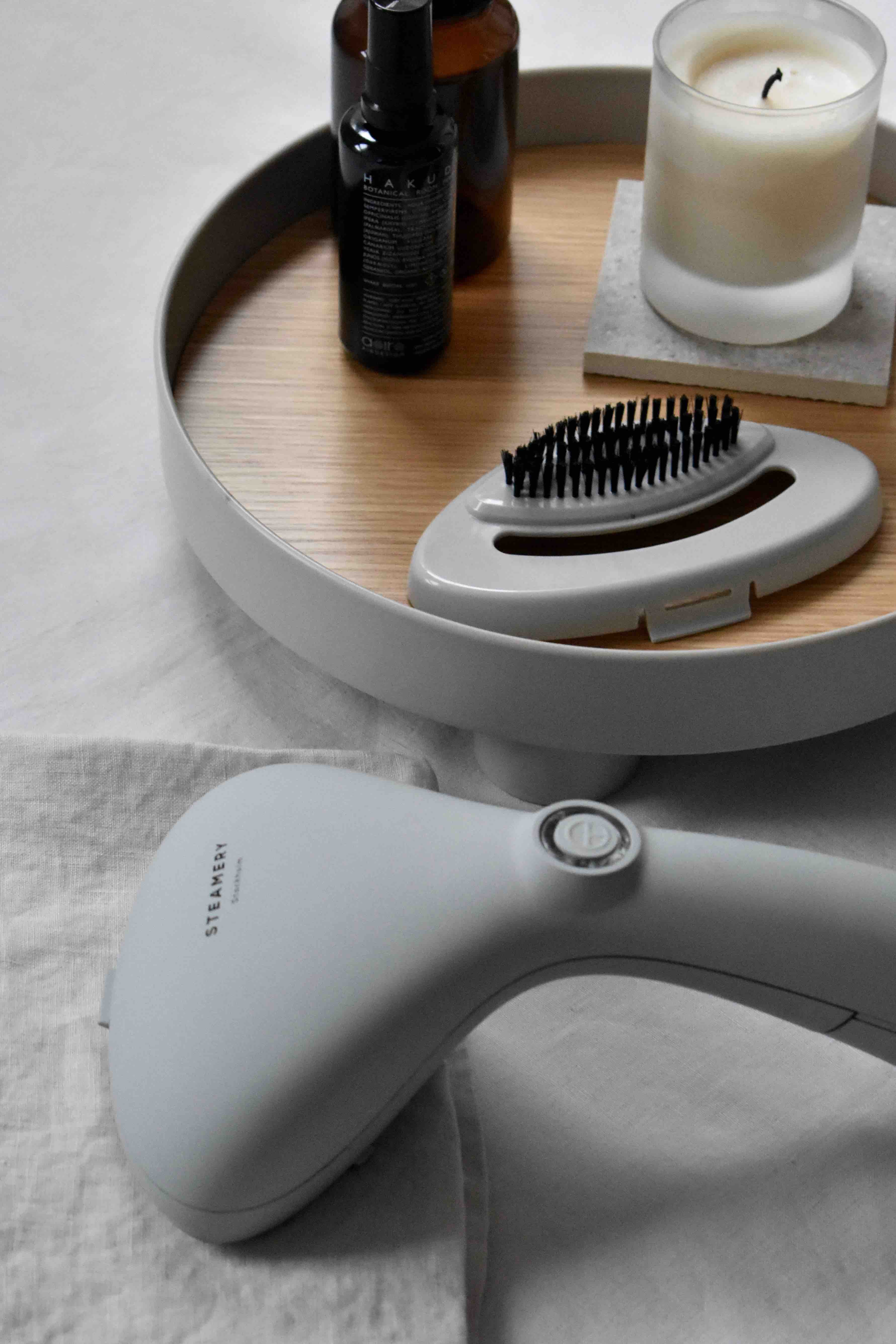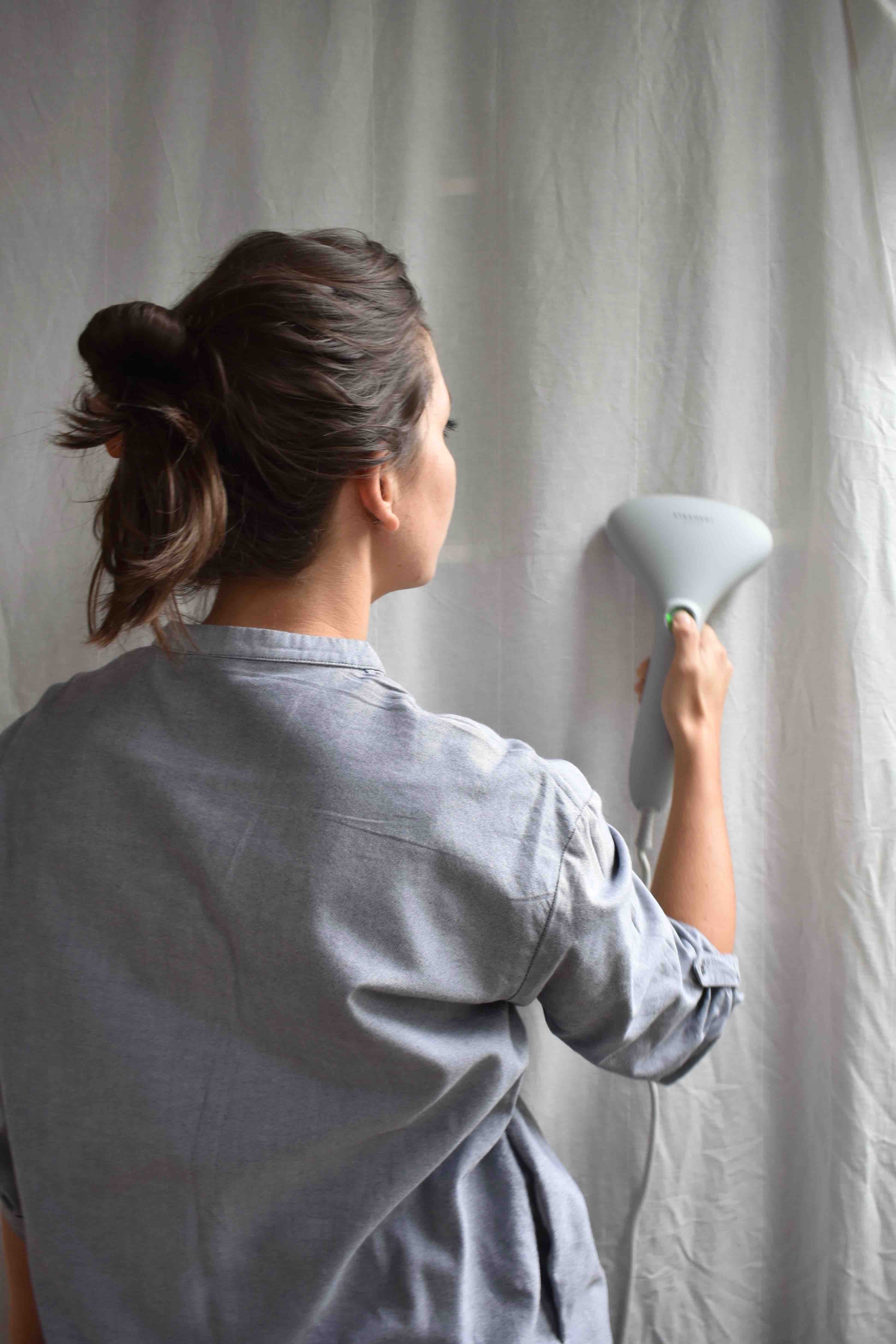 Cirrus No.2 from Steamery is not only the perfect tool for curtains but also for bedding. I absolutely adore fresh, crisp bed linen, not to mention how great it looks on pictures. To achieve this aesthetic, I have spent hours ironing bedding and pillowcases. With the steamer by my side, I can easily smooth the fabric above the cover for a camera-perfect finish.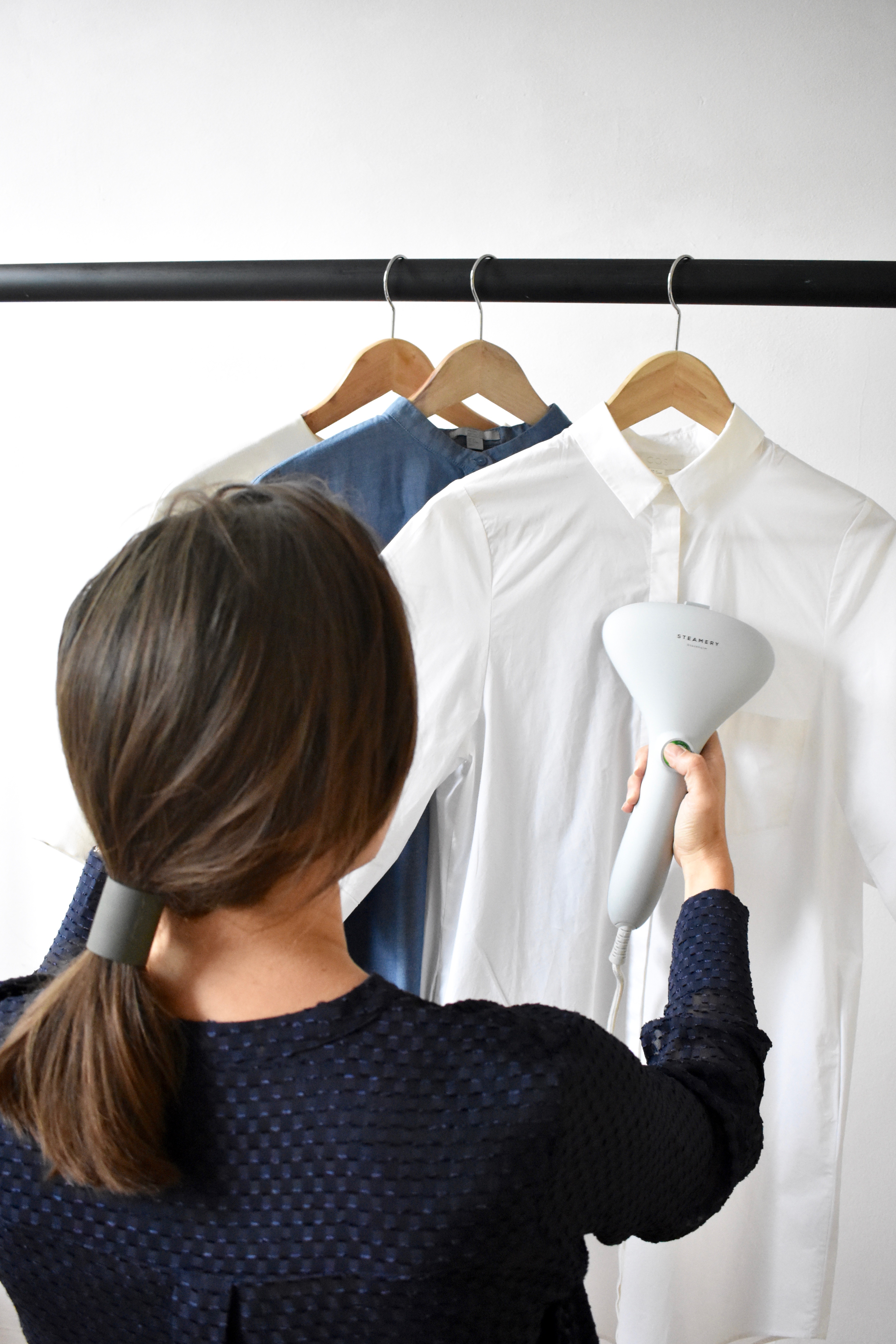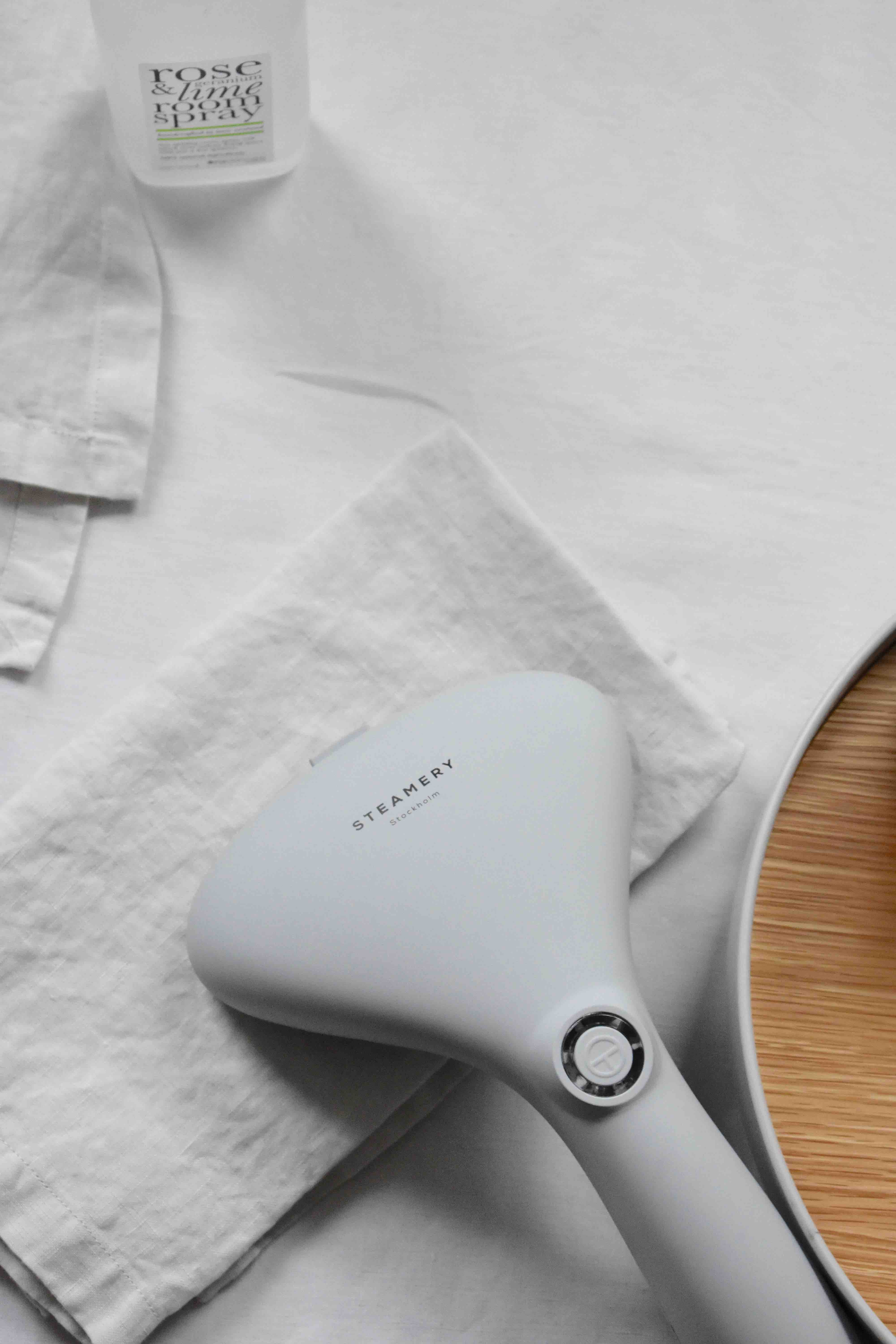 Turning our attention to fashion, I have also been using the steamer on my clothes every morning. I detest ironing and I always opt for fabric that doesn't crease or requires little attention. That said, I do believe it is important to always look your best. Especially so in my industry, when you have lots of meetings with clients.
Steamery's Cirrus No.2 rids wrinkles and creases from clothes effortlessly.
I've never owned a steamer before, so I wasn't sure what to expect. I have previously thought it to be an unnecessary accessory. But, hands up, this has really changed my life and saved me so much time. In just a few minutes, I can polish my look before I get dressed.
And, as I head out of the door, I don't have the burden of an extra heavy load with me on photoshoots.