As we are celebrating Summer soon, I'm sure many of you are in need of some table setting inspiration for this Summer!
For this year theme, we created a fresh Summer garden looks with white and green and lots of foliage to bring the outside inside.
We used Ikea simple white plates, Habitat wine glasses and Muuto CORKY smoked glasses and carafe to give a lovely contrast with the white. Beautiful handmade ceramic by The Status of Zero to display olives.
We also added texture with Muuto's marble Groove trivets to display our lovely food. Of course, as the night goes on remember to add few candles for the perfect mood. The Iittala Kivi Votive candleholders are perfect for a small table.
We made the table very personal with name tags and surprises to create a full experience for the guests.
One of my favorite dish to share with a lot of people is Tunisian Tajine, easy comfort food which can be eaten warm or cold. Here is the full recipes.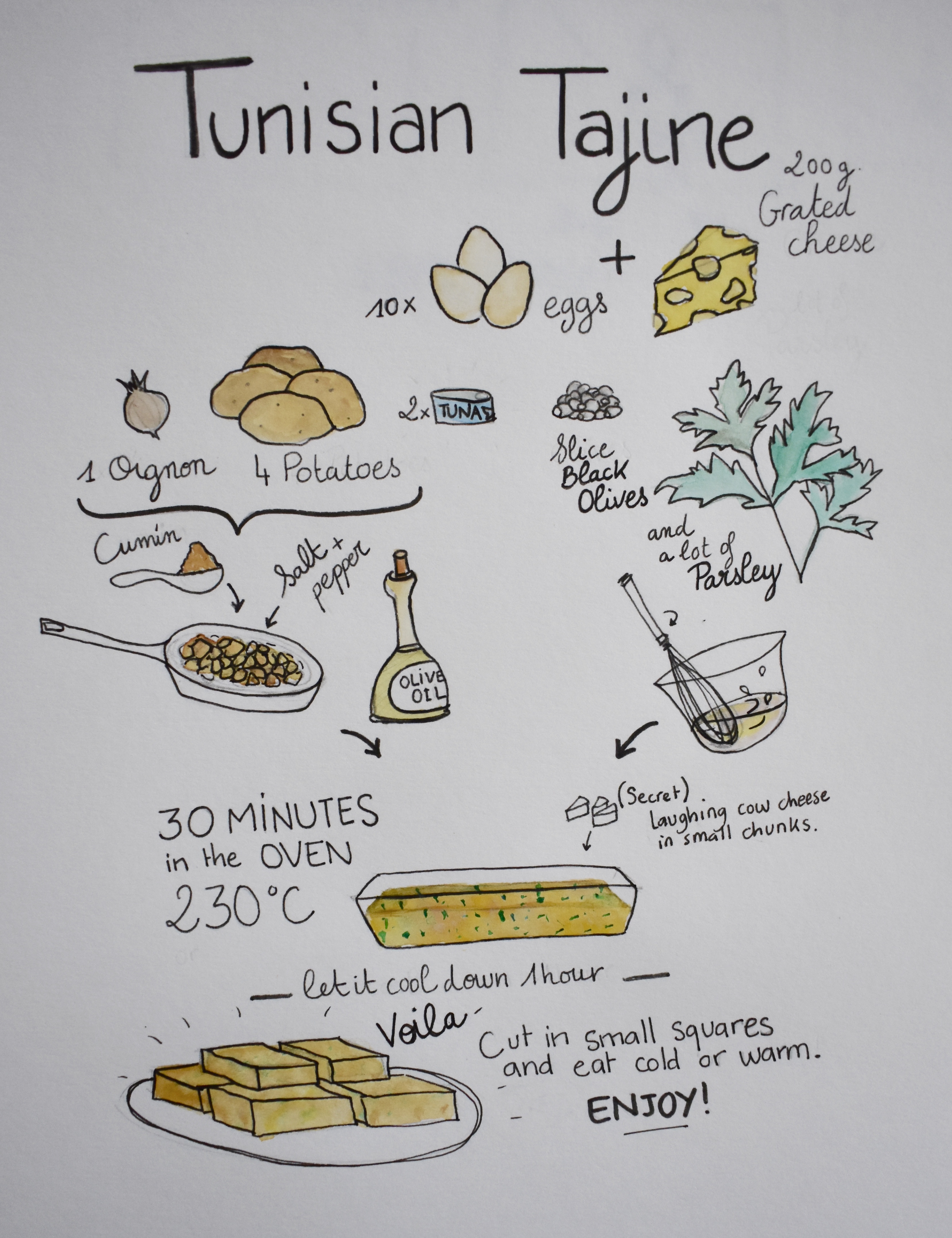 TUNISIAN TAJINE
Preheat the oven to 230⁰C.
In a large skillet, heat oil. Add diced onions and sauté over medium high heat for 2-3 minutes, until they begin to soften. Add the boiled potatoes and sauté for an additional 2-3 minutes, until golden. Remove the mixture from the heat and pour it into a greased baking dish.
Mix the beaten eggs with 200 grams of grated cheese, two tins of tuna, the chopped parsley and thinly sliced black olives. Pour the eggs over the potatoes mixture in the baking dish. Top with grated cheese.
Bake the tajine for 30 minutes, or until the middle is set and the top is golden.
Remove from the oven and let the tajine rest for 10 minutes before cutting. (This will help it set and make it easier to cut.)
Cut the tajine into small squares and serve warm or cold.
For the main course, I recommend Homemade fishcakes with Salad and Salmon and leek tart.
All of this can be made the day before so you can warm up your dish at the last minutes and enjoy your time in good company.
To finish on a sweet note, you can make these easy nutritious treats, full of energy and really healthy. Perfect for everyone, they are vegan, gluten free and with no added sugar!
Chocolate almond dates with sea salt and goji berries and dates energy balls.
Simple to make the day before, coat your dates with melted chocolate after you replace the stones with almonds, place them on parchment paper and leave them few hours in the fridge to set.
For the energy balls, mix some dates, oat and grated carrots into a food processor. Add a zest of lemon and drops of vanilla extract. Rolls small balls with your hands (use water so the mixture doesn't stick to your hands) and rolls them into coconut flakes. Refrigerate the balls for 2 hours before serving.
We use Muuto's marble GROOVE to create a dramatic minimal look.
For the full energy balls recipe click HERE  and for the Chocolate almond dates click HERE.
I hope this inspire you to create beautiful tables for this Summer. I would love to know if you try any of these recipes. Feel free to comment below and show me your table!
Join the conversation