Bedtime Routine for better Sleep!
We all know sleeping is a very important part if living our lives, as we do so in order to recharge, relax and rejuvenate… I've always loved sleeping but I have been through a number of insomnia and sleepless nights which always feel like a torture!
"Sleep is the best meditation." Dalai Lama
I have now developed a number of tricks to make sure I make the most of my cherished night and feel fully recharged in the morning!
The obvious one is, of course, investing in a good quality mattress and pillows! Everyone is different here so make sure you find the adequate gear for the best comfy nights. I always recommend having a memory foam firm mattress as well as two pillows: one made of memory foam too and one that is softer. Depending on your sleeping position make sure you select pillow height that suits you too. If you sleep on your side like me make sure your pillow match the length of your shoulder so your spine stays in a neutral alignment.
When it comes to duvet make sure you select one that will balance your body temperature. If you share your bed you can opt for two single duvets instead of one to ease the cover fight or just choose a large one, I recently bought a super king size for an extra roll up!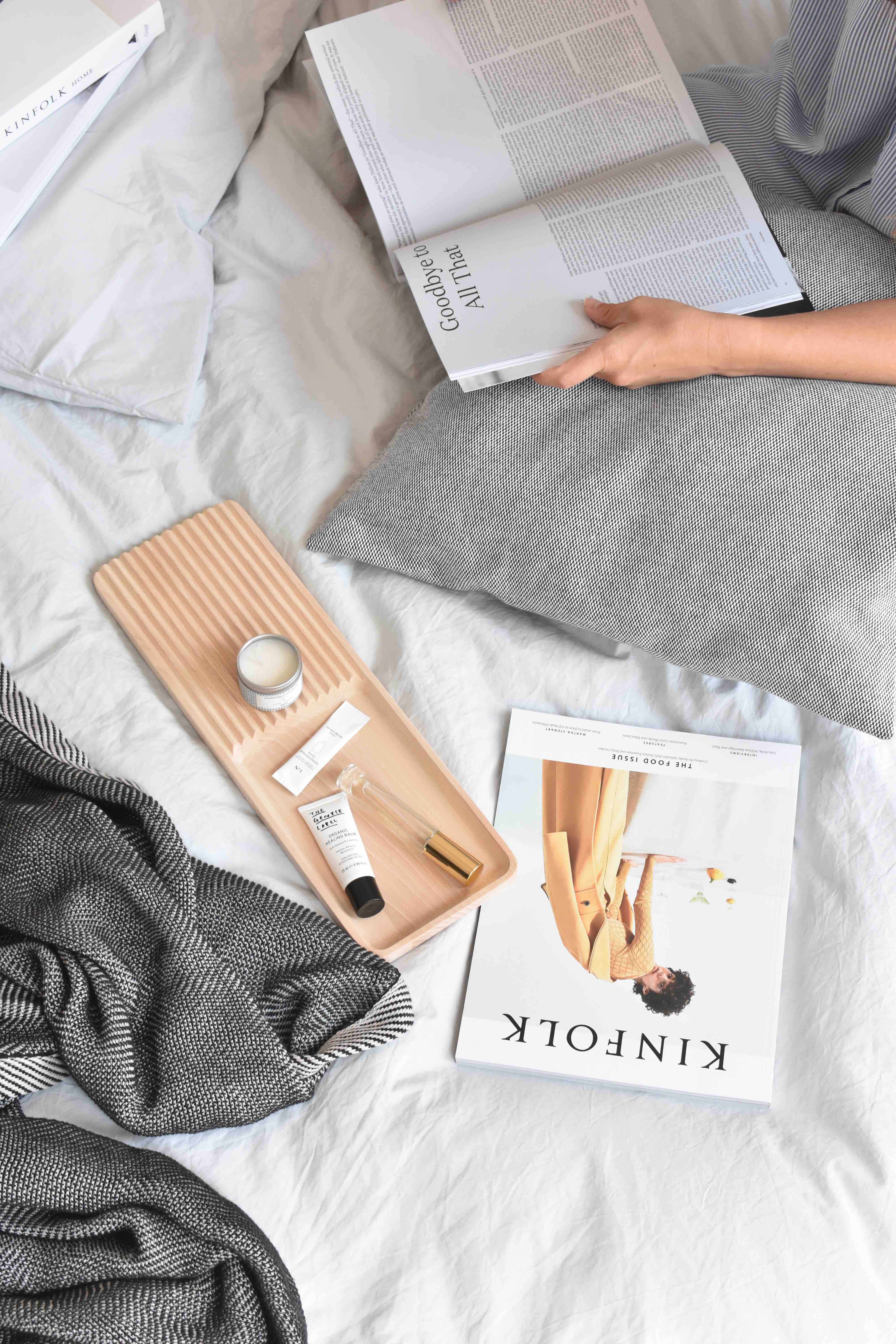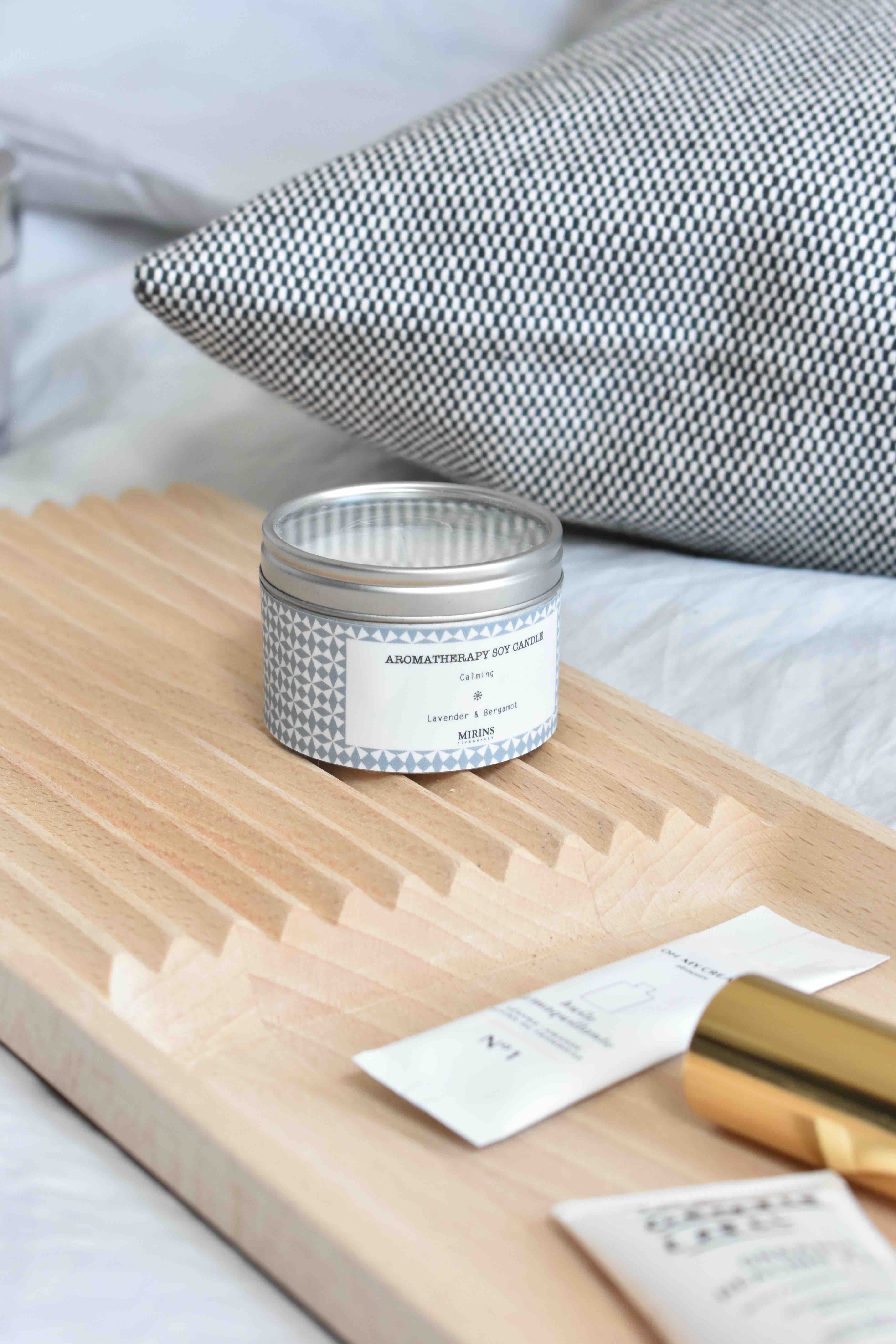 SET THE TONES
Now! I love the feel of fresh clean crisp bed when you just change your bedding. I try to do it every week, as we tent to sweat quite a lot especially during summer time. You might now my latest crush Bedfolk and their super simple bedding selection. I love the relaxed feel of the collection and the beautiful pale grey colours.
I also spray a tiny bit of orange blossom home fragrance from La Bougie de Montelimar on my sheets to help create a relaxing space. Lavender is also a great trick to help you calm down, you can use real dry lavender in a small bag or my favourite Lavender and Bergamote scented candle called Calm by Mirins.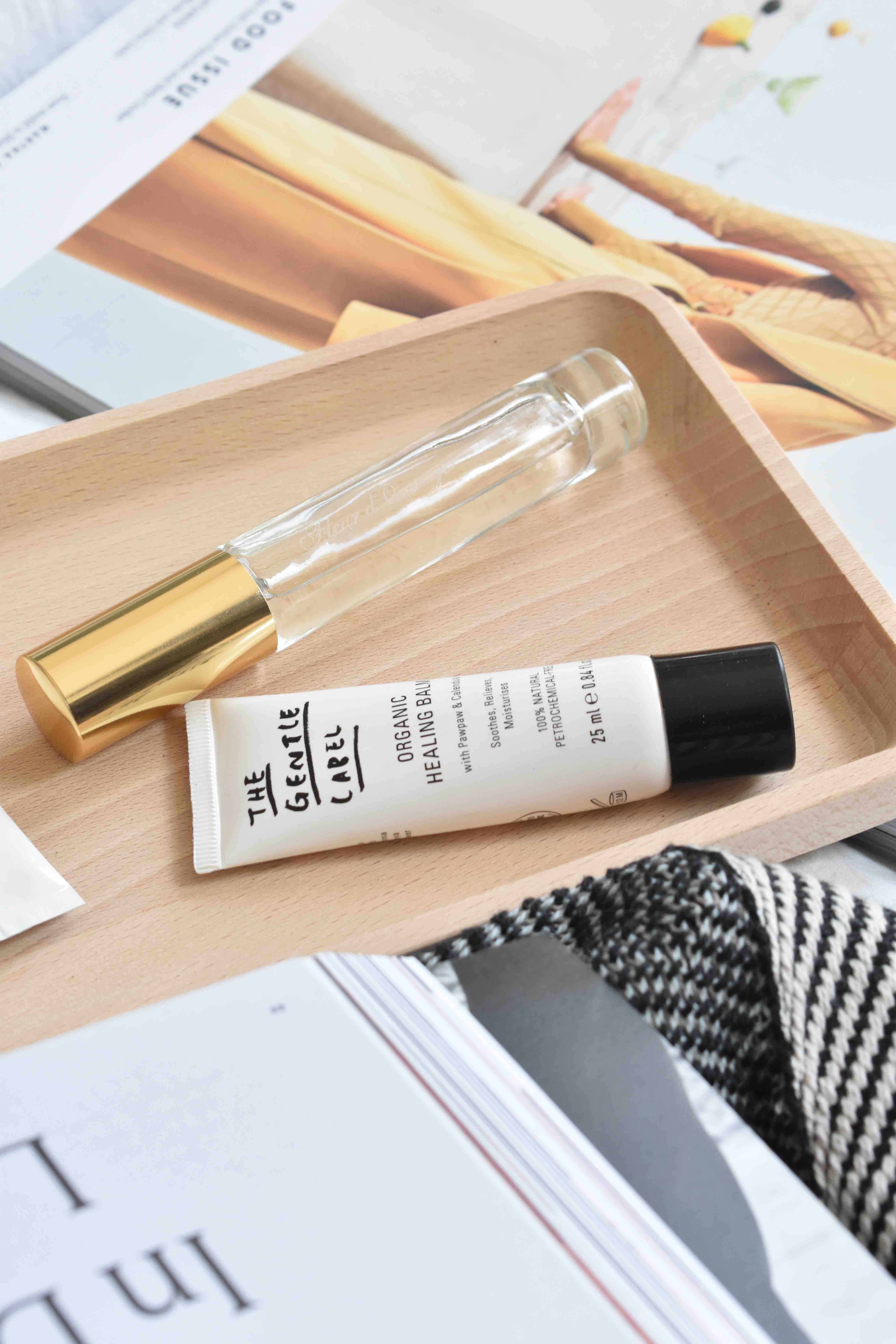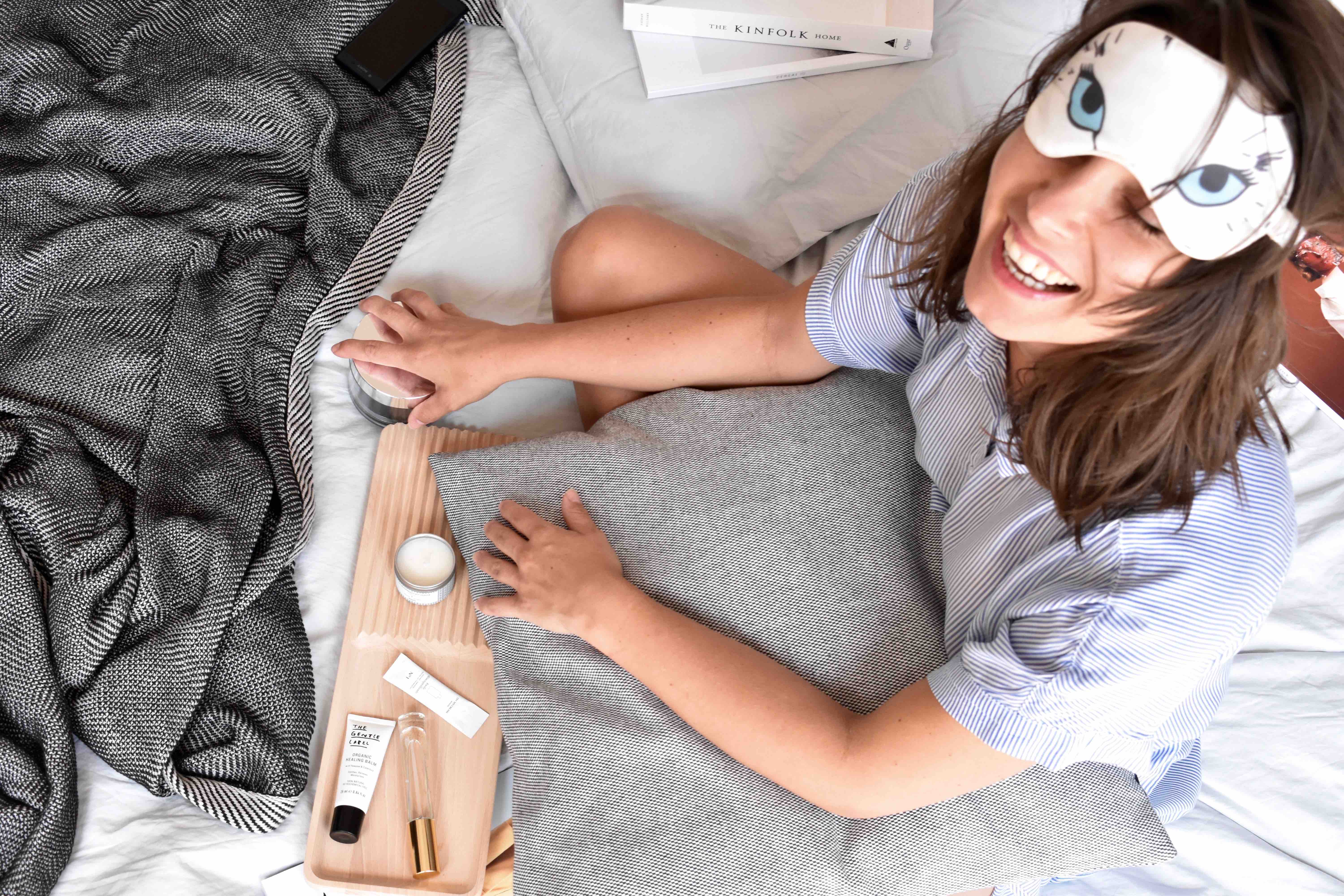 EVENING ROUTINE
Now that you set up the tone for a peaceful room, you can start your bedtime routine.
I always make sure I have a bottle of water by my bed if I am thirsty during the night, and I try to drink as much as possible before I sleep. I also apply a generous amount of my favourite night cream on my face and on my hands. I love the Organic healing balm by The gentle Label.
I always sleep with an eye mask and most of the time earplugs. My favourite one is from London label Cleo Ferin Mercury , they have created a small line of eye masks with animal faces on, just like this beautiful white cat silk mask. I found eye mask make my eyes less puffy when I wake up and They also make up for bad curtains that leave daylight go through in the morning!
And with my crazy job and a really long to-do list, I often wake up in the middle of the night with my mind full of ideas. My remedy is a simple notebook I always keep by my bedside, I love it, it helps me empty my mind before I go to bed or during my nights and strangely it really helps with unwinding and feeling serene!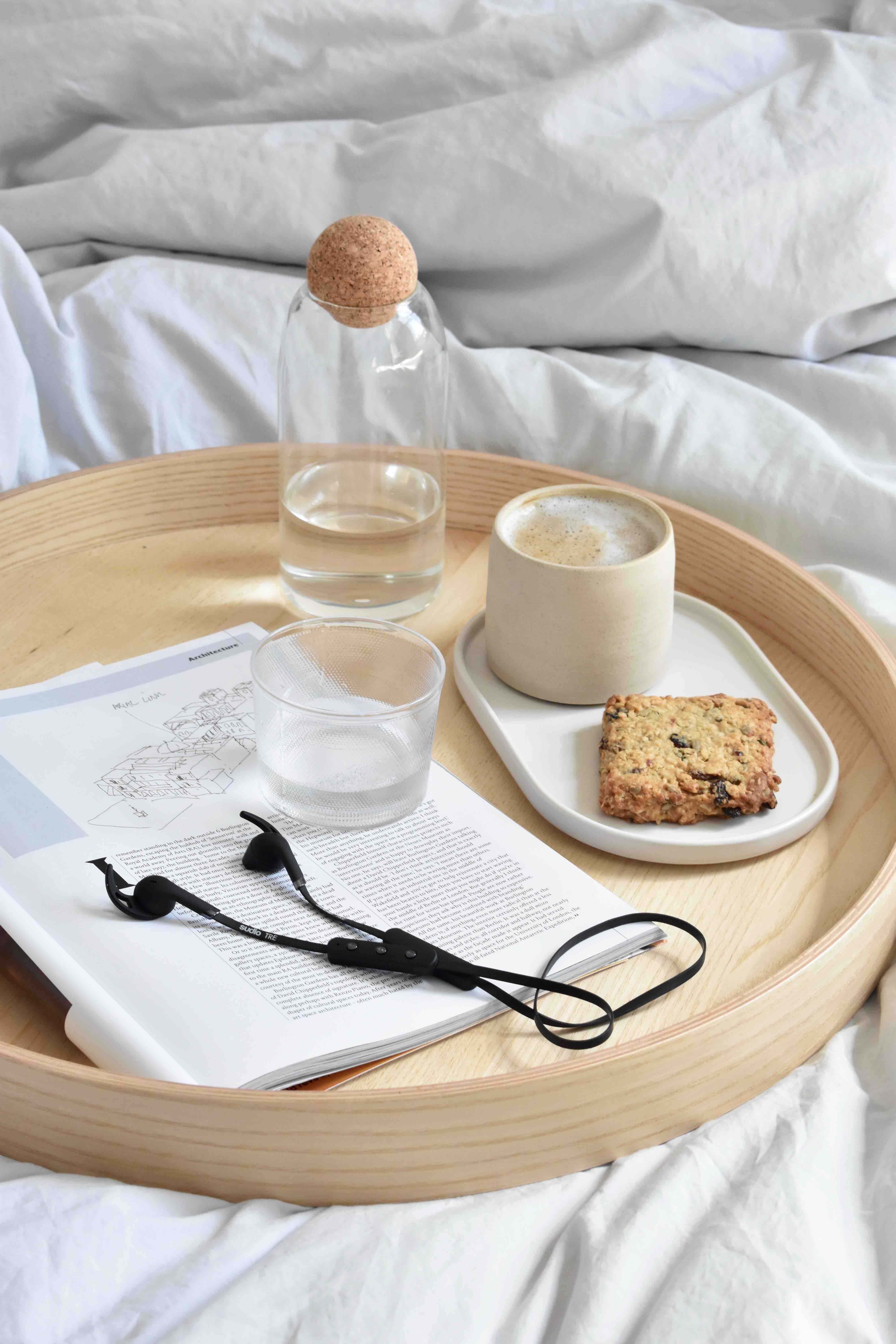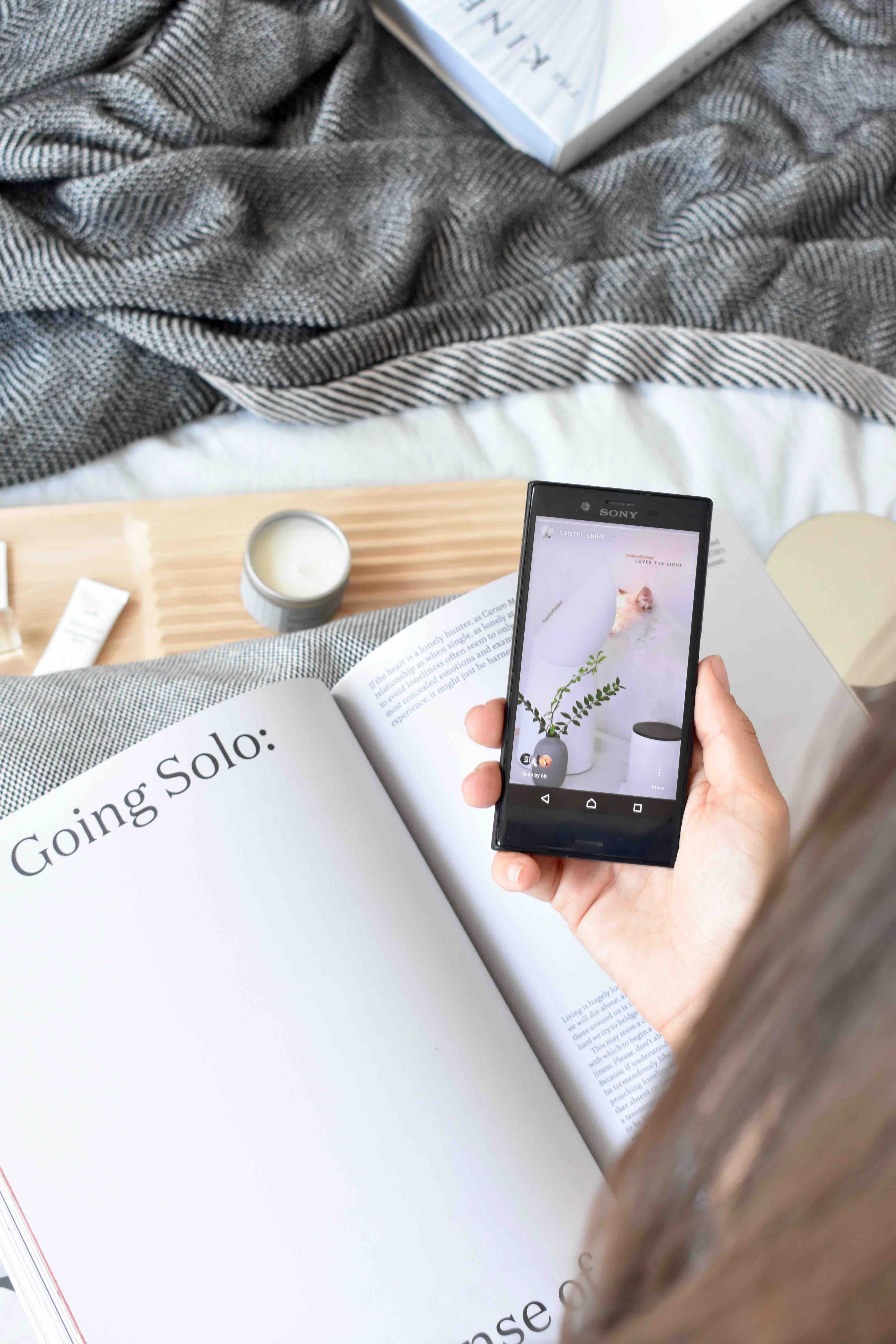 MORNING ROUTINE
My morning routine always starts with half a lemon squeeze in a cup of hot water and catching up with my Instagram feed and emails while listening to some amazing podcasts, I love the French show "generation xx" at the moment, it's all about French women entrepreneur and their journey and experience to success.
I am not a morning person so I usually snooze my alarm once or twice before I crawl out of bed with difficulties! I usually keep my meditation and workout for the evening! I've tried to work out in the morning but it meant I had to wake up at 5 Am and because I like having time off in the evening to socialise with friends, it meant I didn't have enough sleep…and I do need a lot! (I usually try to aim for 9hours)
I have my clothes and bag ready the night before and tent to have breakfast later around 9 AM. I love natural muesli bars and of course a strong coffee!
Anyway, I hope these few ideas will help you adjust your daily routines, and find what works best for you, it may be or not be any of these, but who knows they may help you find new tricks to feel your best. Please make sure to share your tricks with me and the readers in the comment box below, I'm always up for discovering new tricks too 🙂