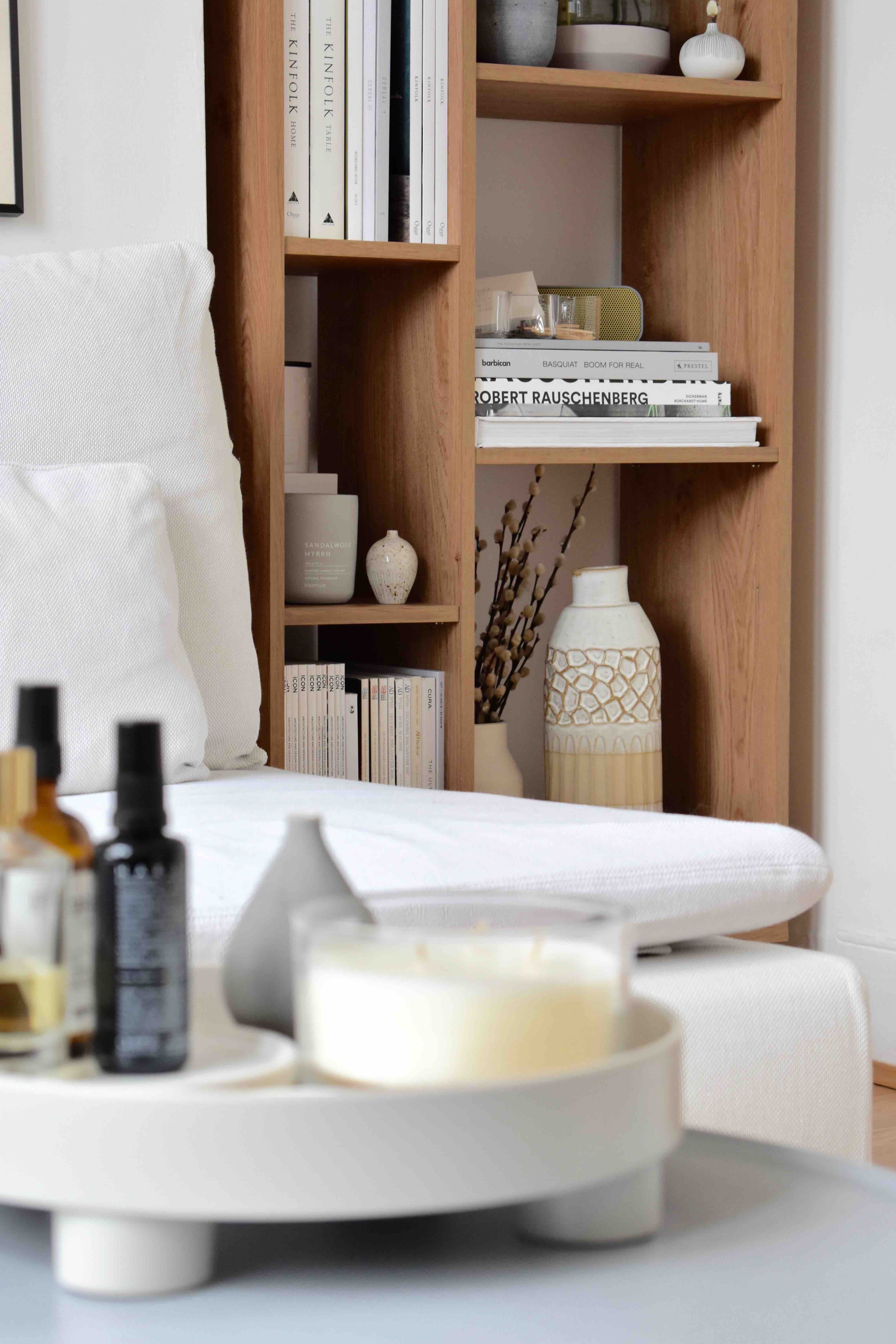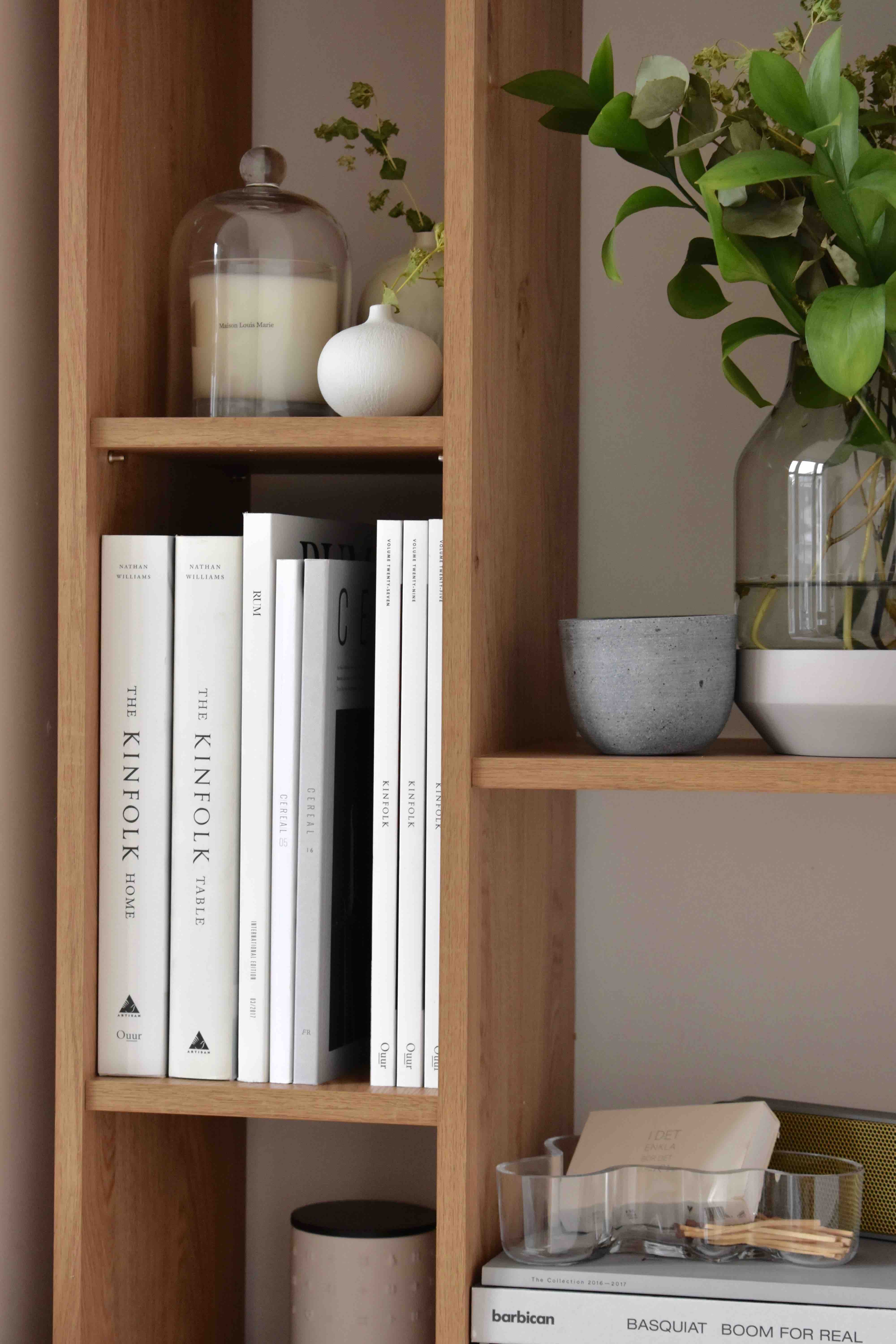 With my growing collection of decorative objects, books, vases I am always looking for more ways to display my small treasures like artworks!
I love this new shelving unit from Von Haus, with a very dynamic and fit perfectly in my small corner.
Most flat in London comes with beautiful fireplaces and when they don't they have the wall structure creating small niches and alcoves offering space for clever storage. All the rooms in my home have some of these recessed walls which made me want to add some extra shelving unit.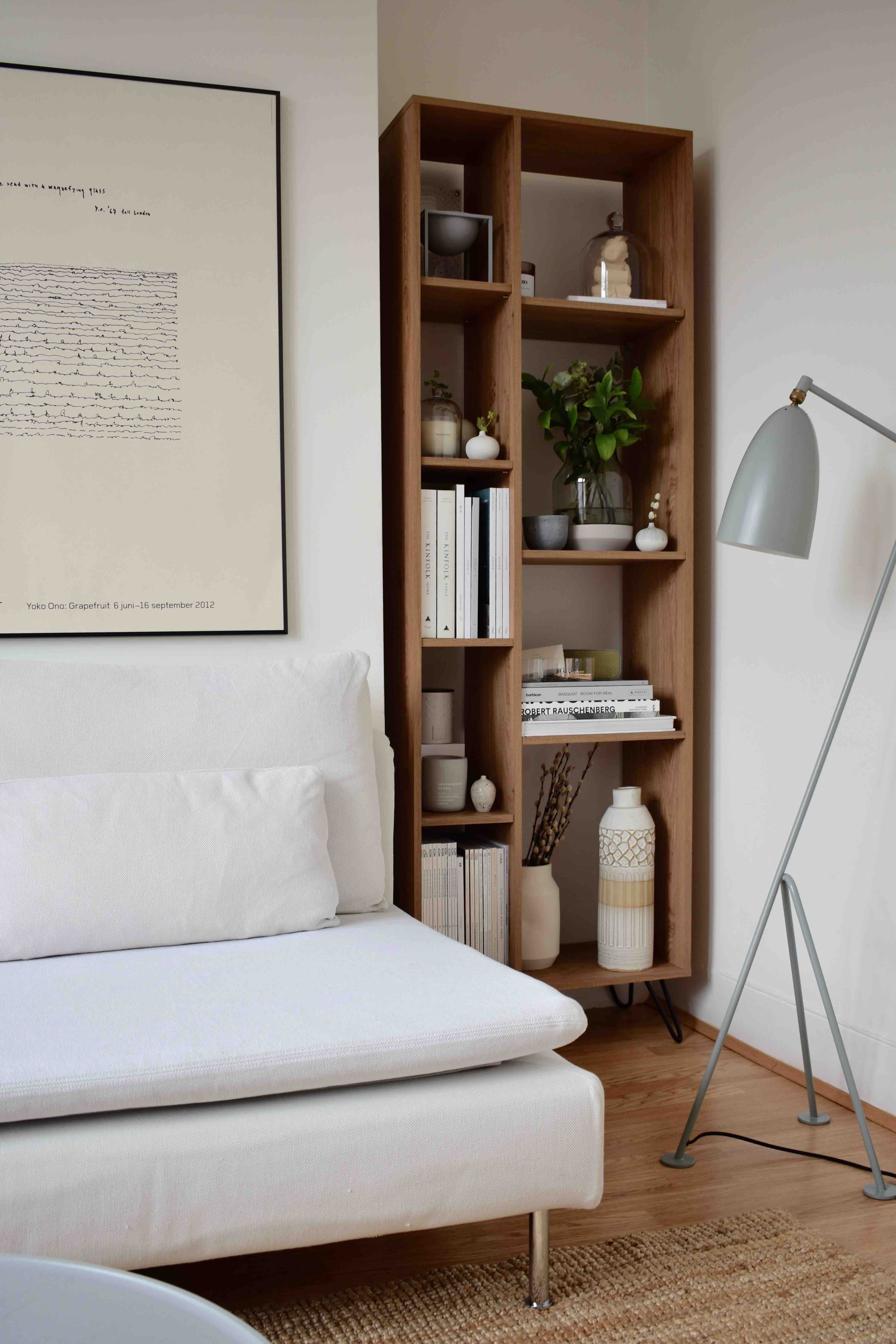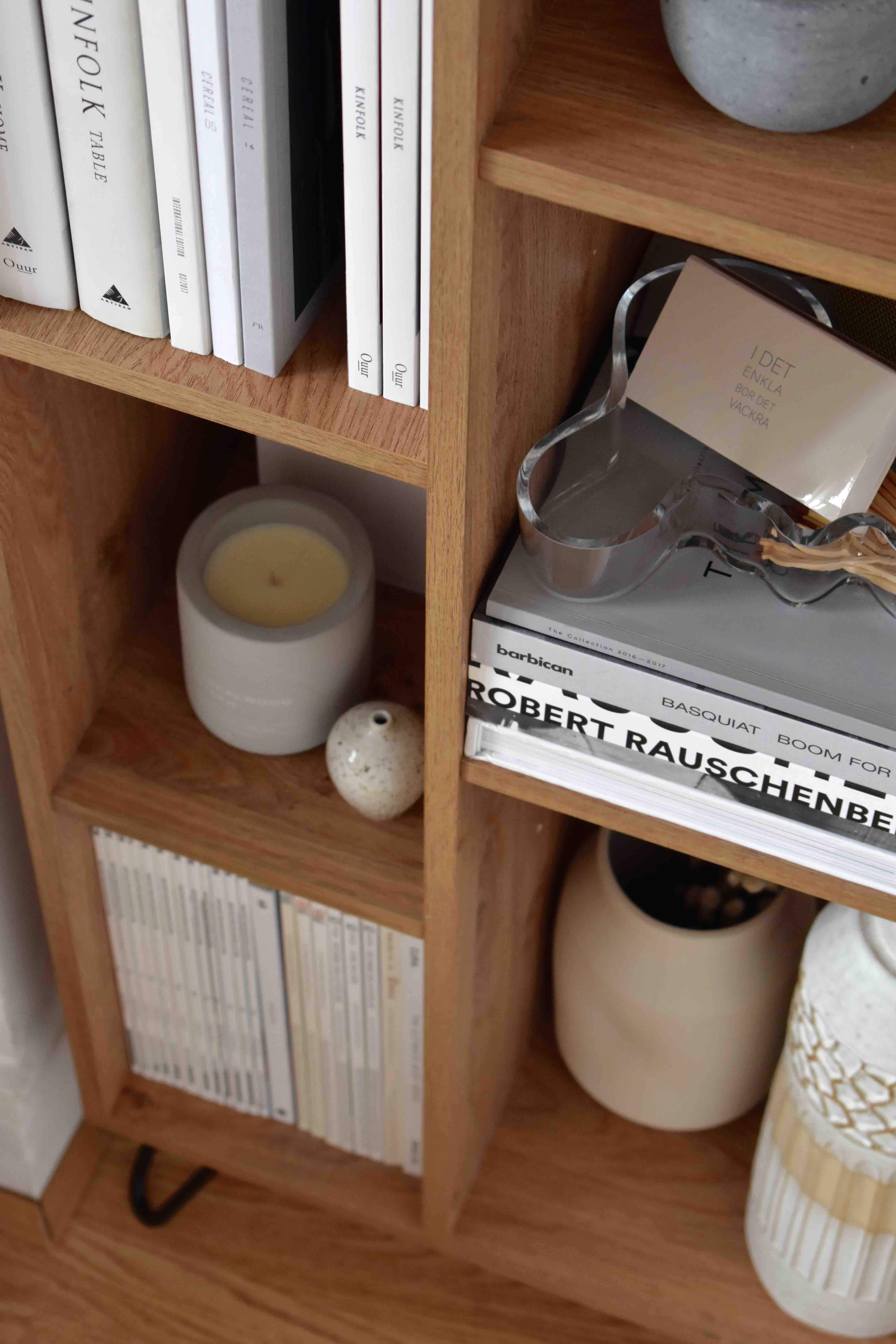 The tall Capri unit adds a touch of retro Scandi style to your home, with a walnut finish, it is divided with a split-width front and smooth clean lines. It features 5 narrow shelves and 4 larger shelves to suit various display items.
Steel industrial leg elevates the shelving unit for a lighter and modern look.
The dimensions are really convenient for small and narrow wall recessed 60cm  x 30 cm depth and 189cm height.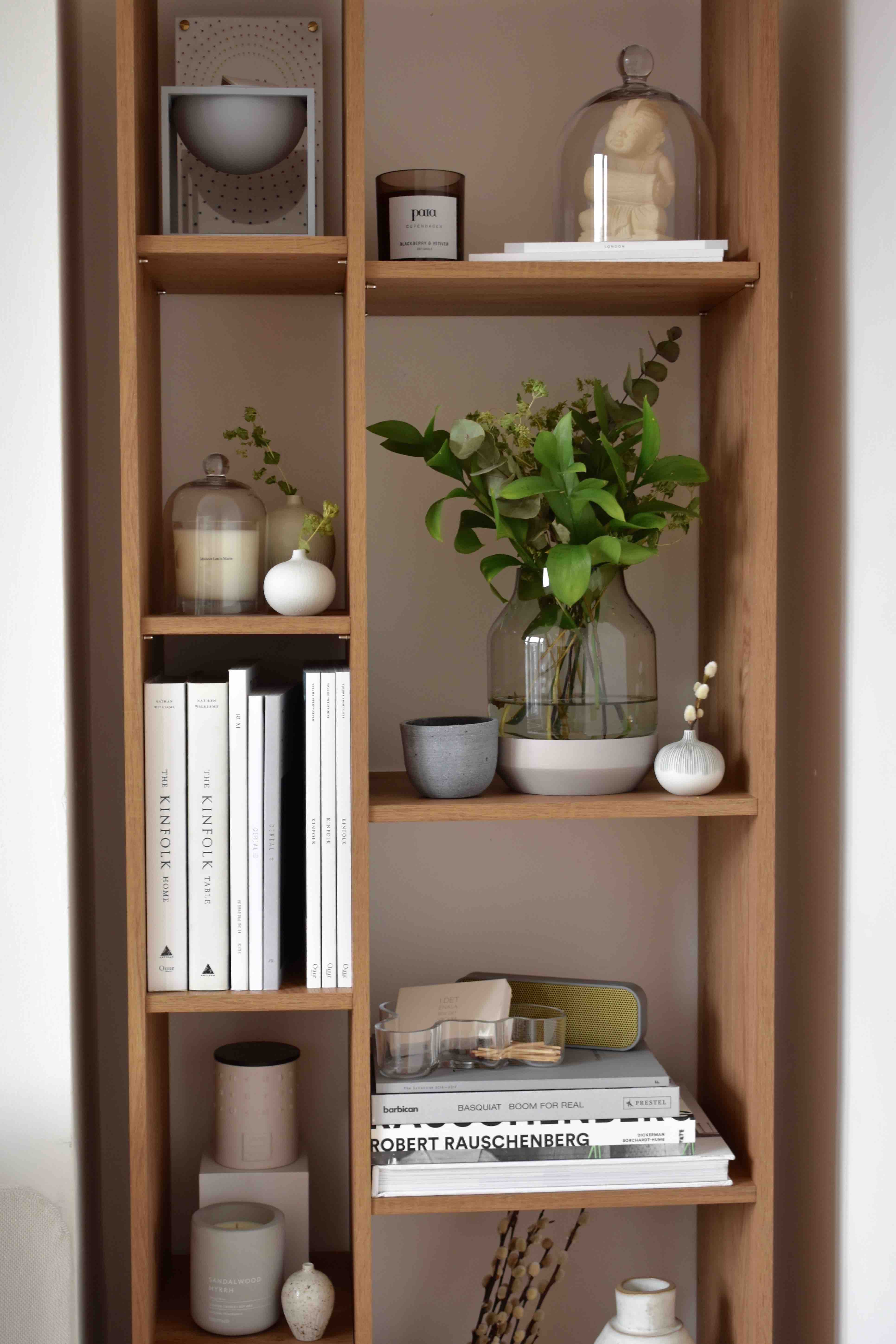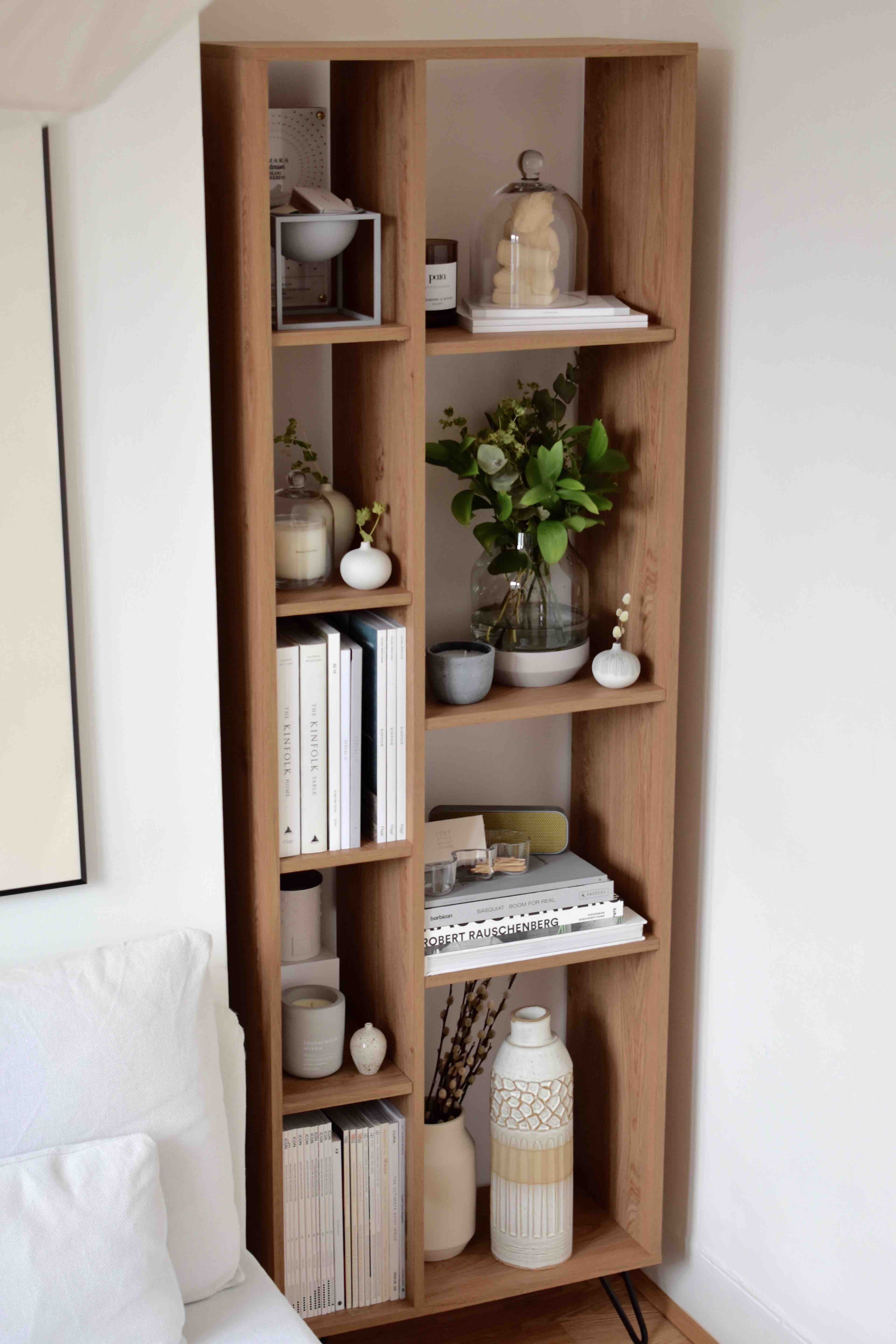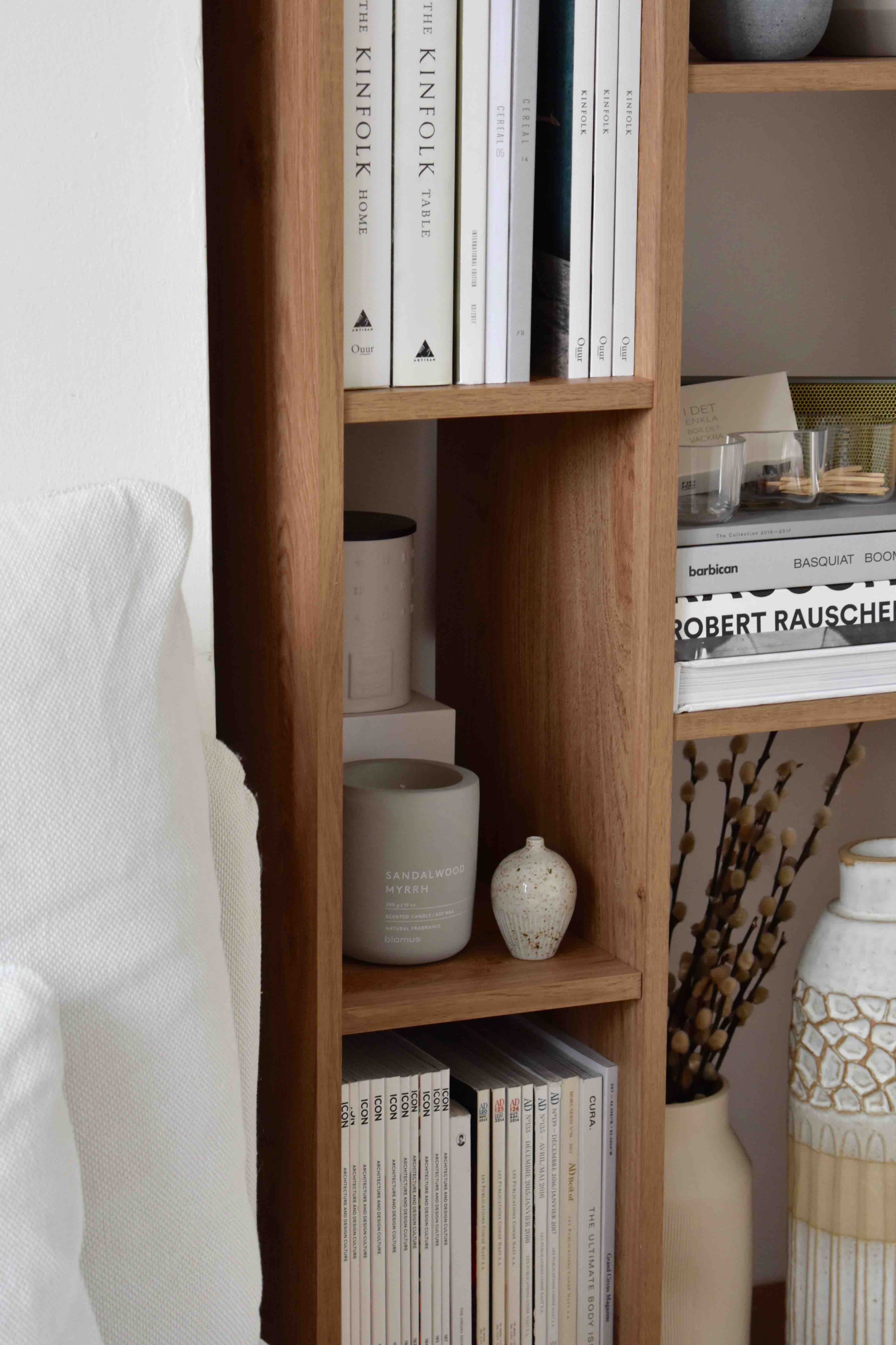 Disclaimer: this is not a paid post. The shelf unit was kindly gifted by Von Haus. All words and thought are my own.  Photography © Mathilde Kubisiak/MK Design London