Elevate Your Outdoor Space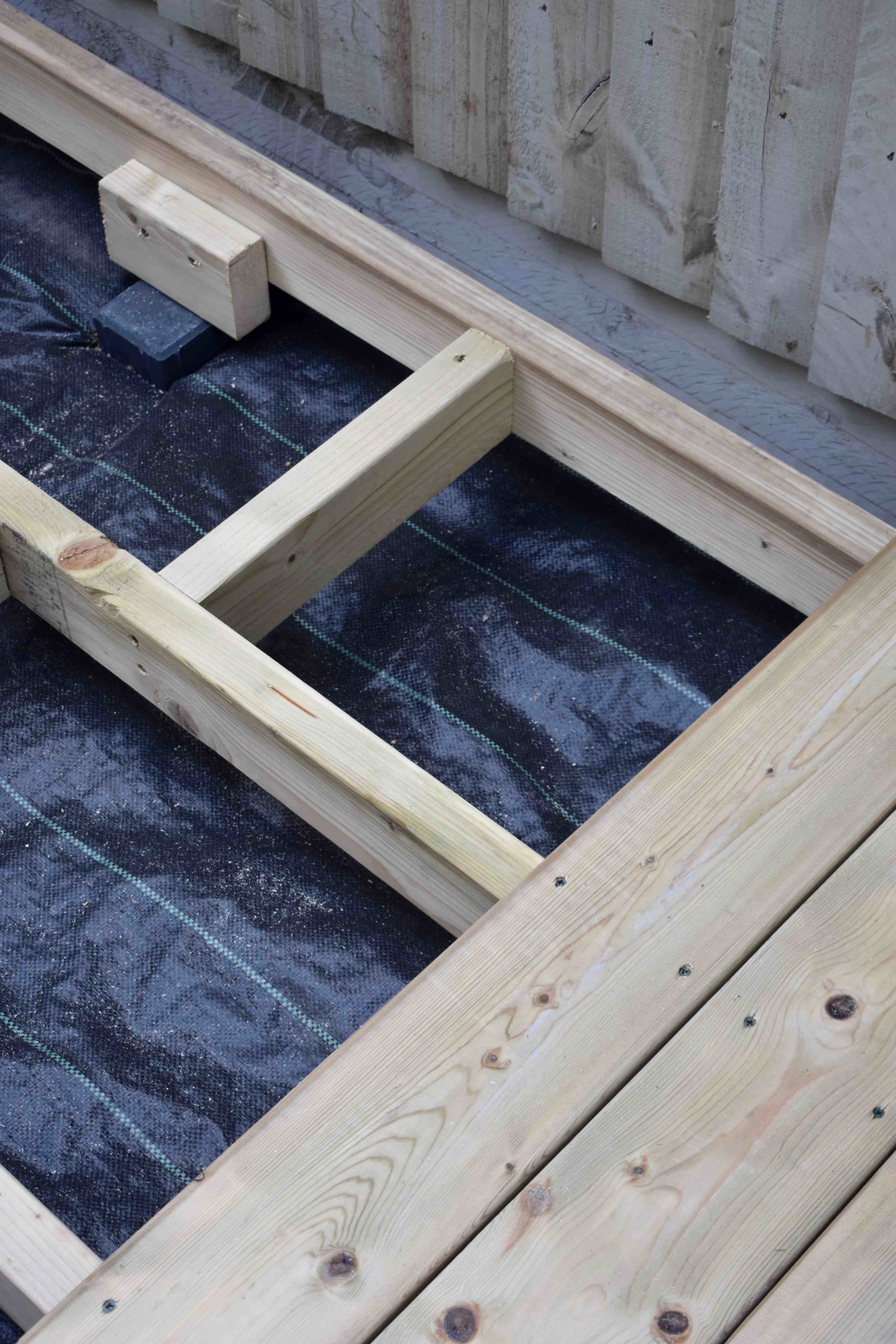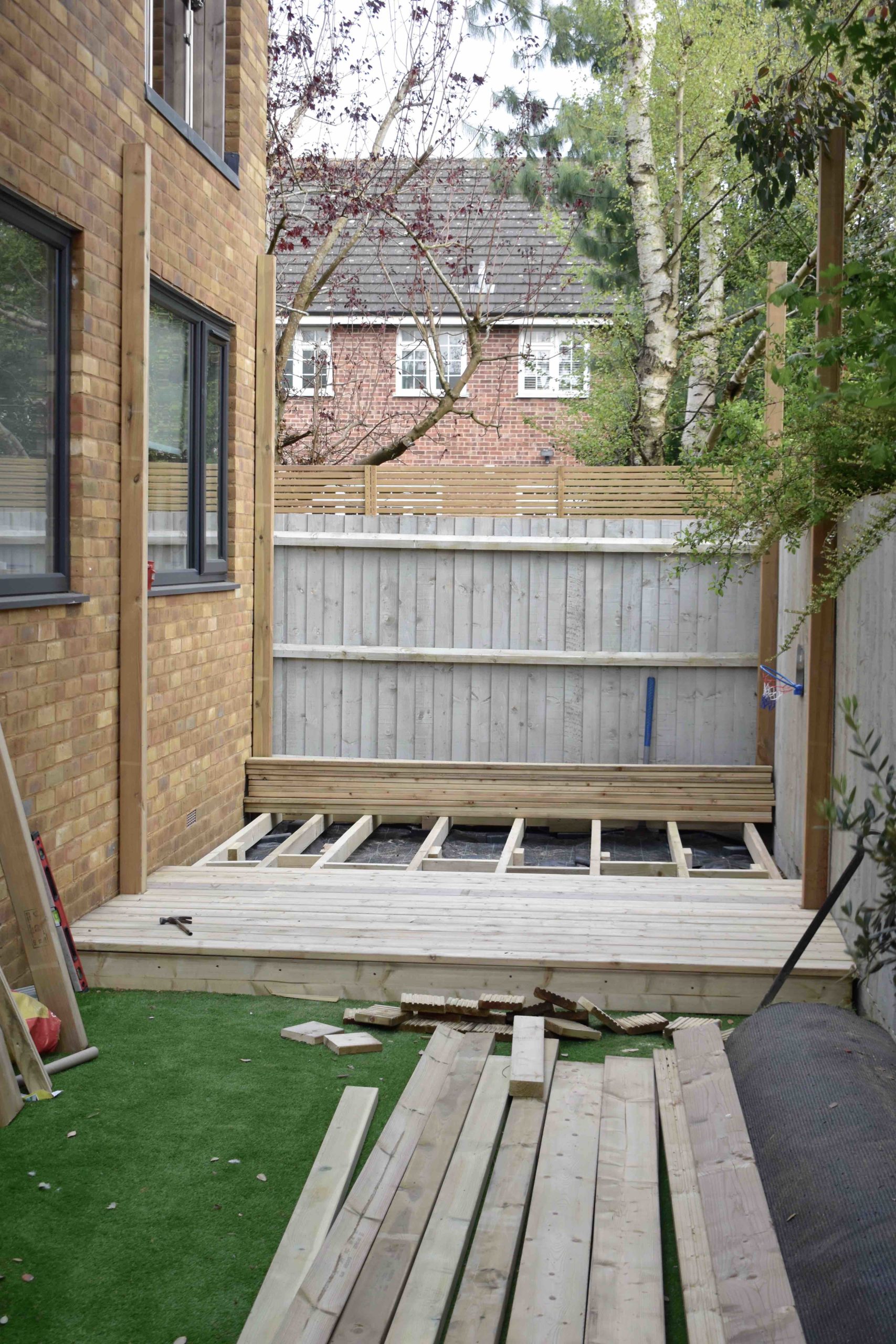 With warmer days in London, it was time to update the backyard to make the most of the summer and enjoy some relaxing time at home.
After a lot of thinking I decided wood would be the simplest and easiest way to create a small decking area. I also love the idea of a simple minimal pergola to frame the space and built a cosy nook.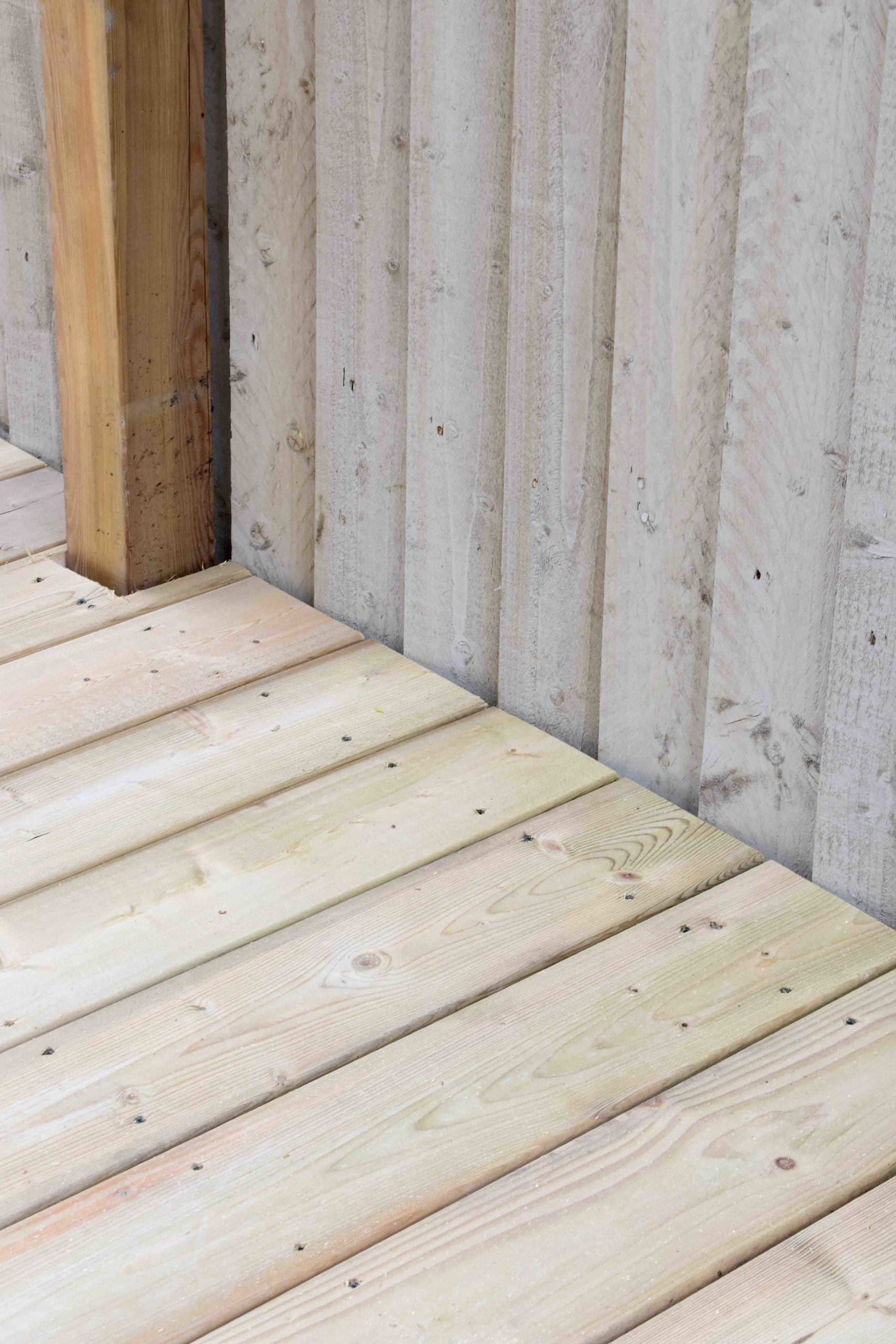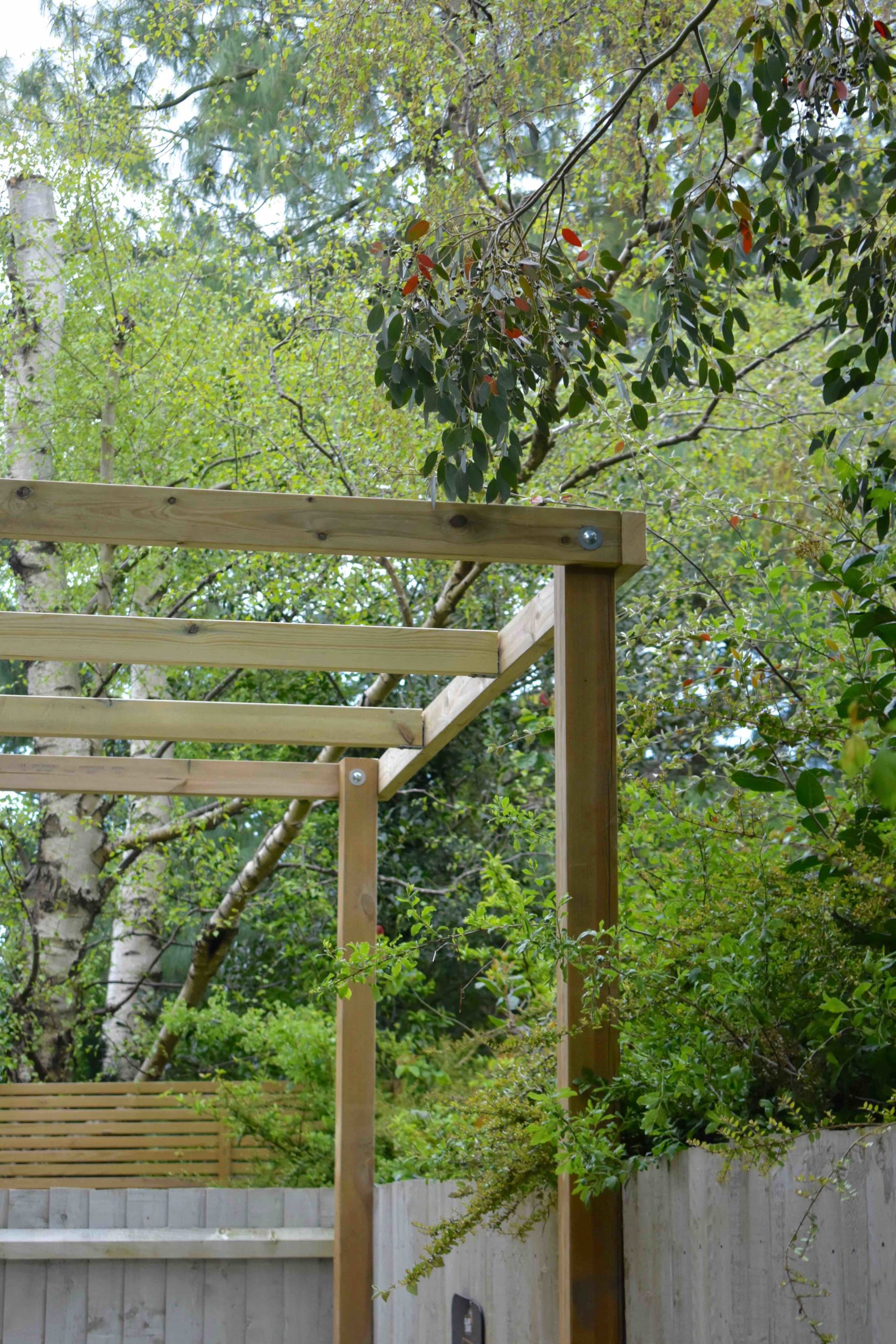 I used a whitewash wood stain from Protek to paint the entire structure and give it a neutral Ibiza vibe.
After cleaning the full surface with a pressure washer, I used 2 layers slightly diluted to create the ideal whitewash and allowed the wood grain to come through. It was very easy to use and protect the wood for a long-lasting finish.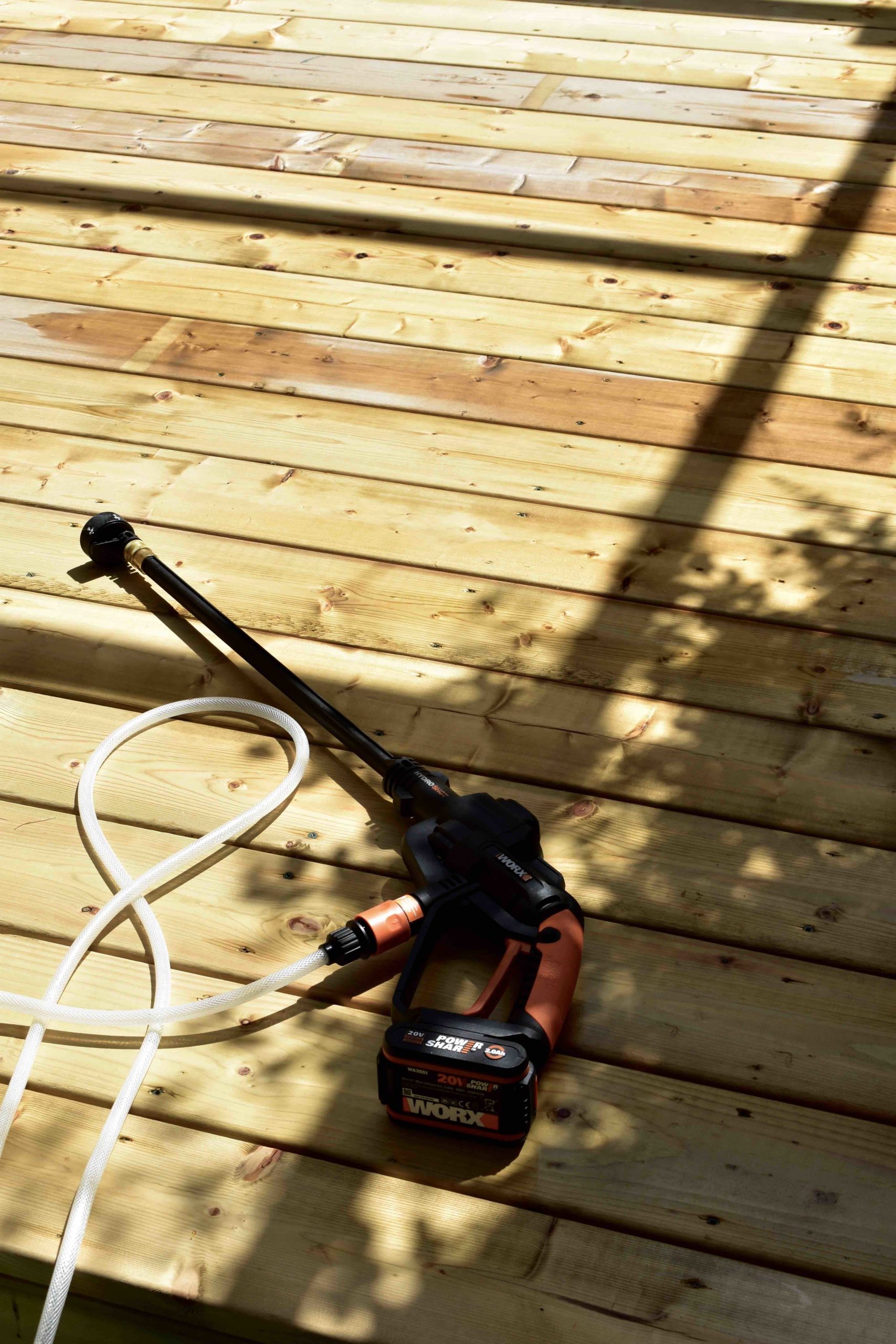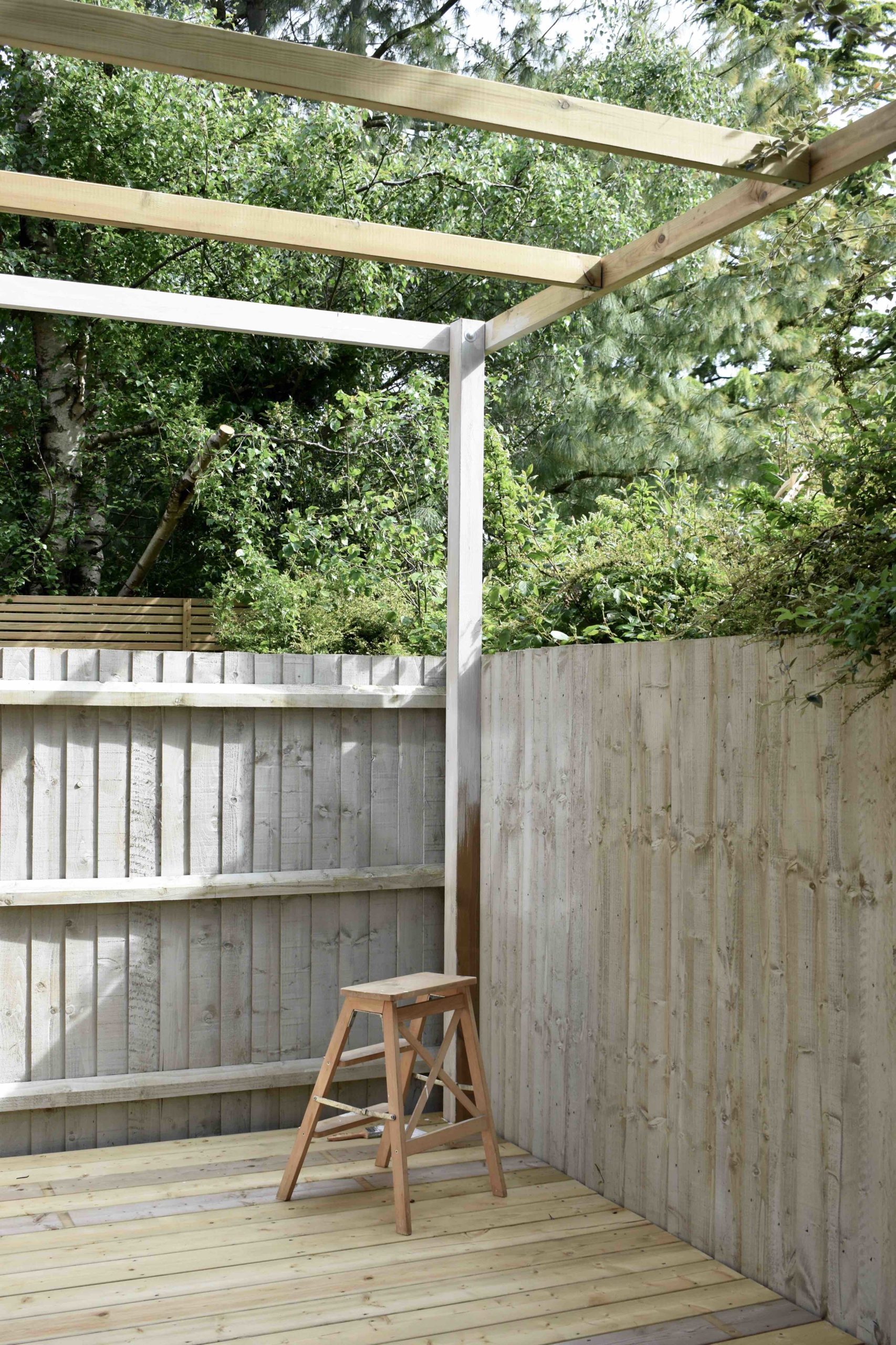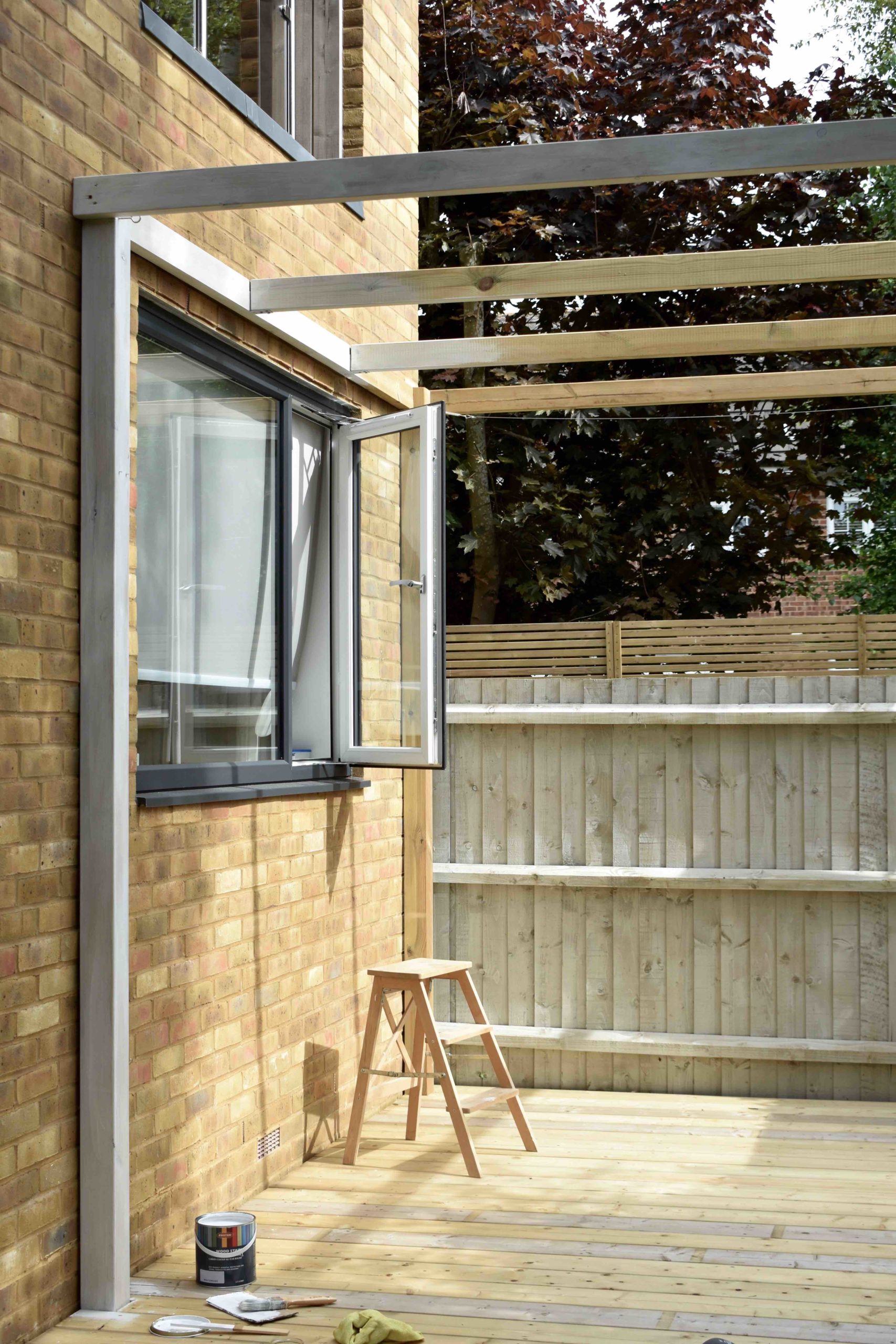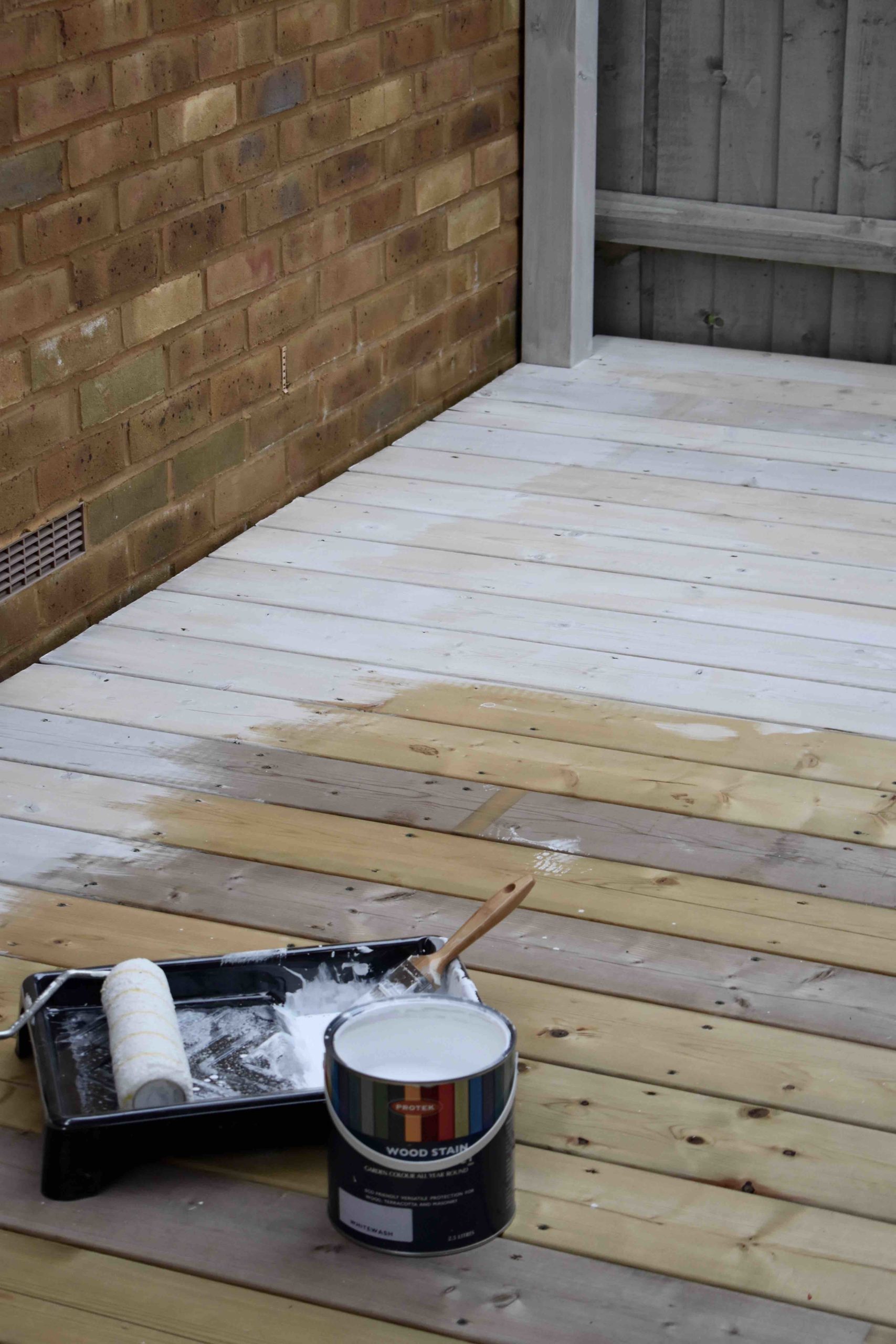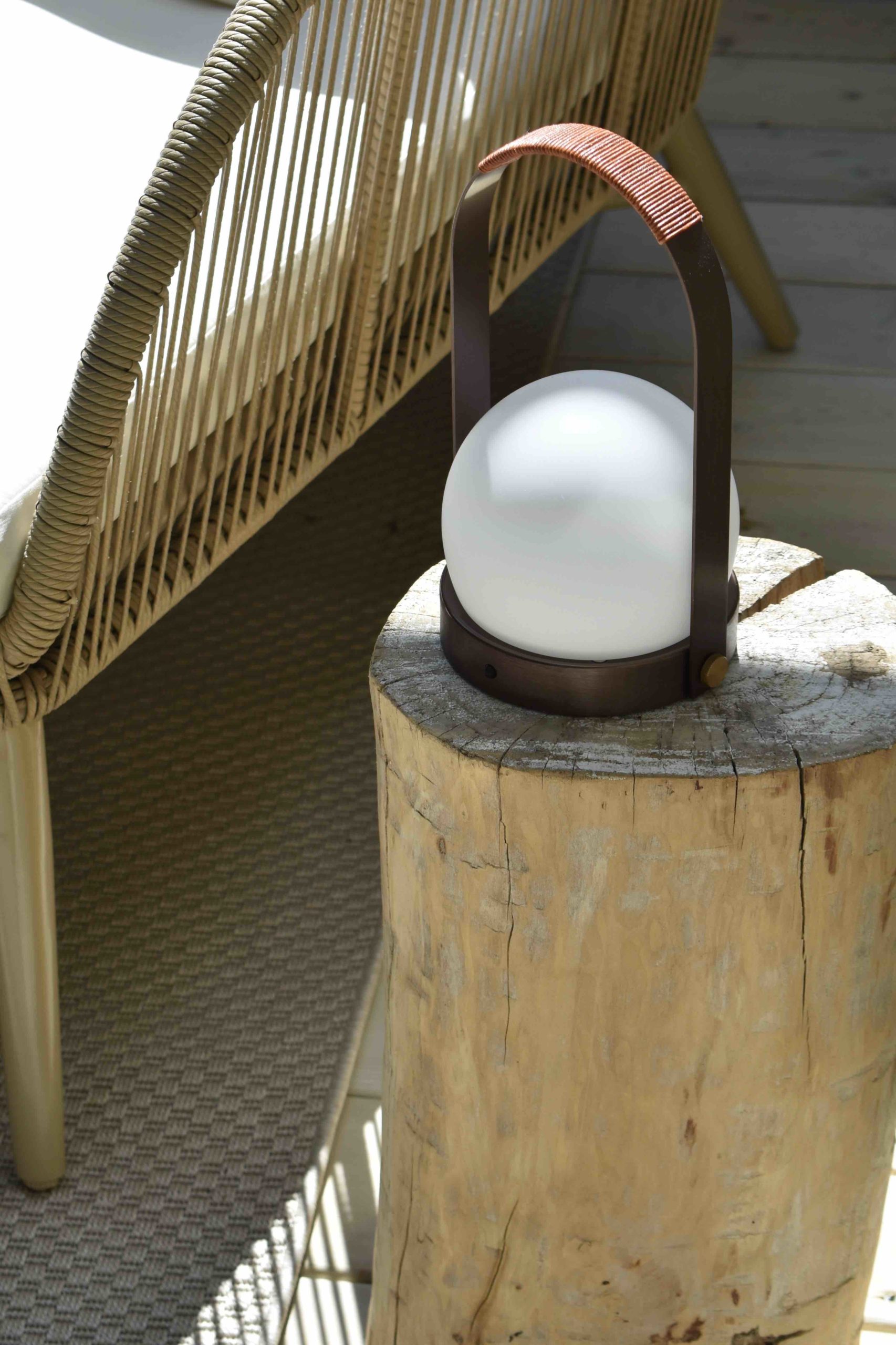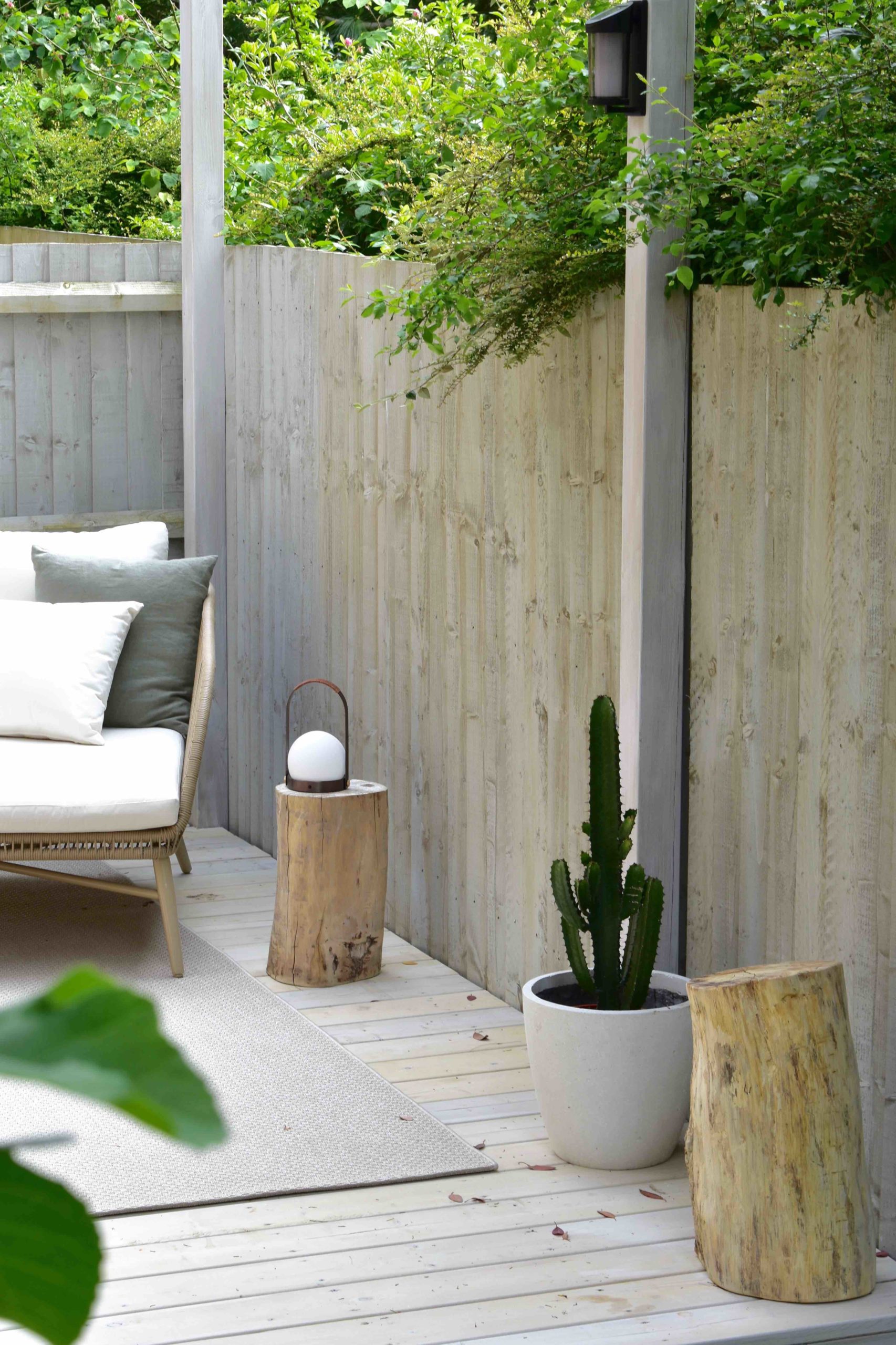 I added an outdoor rug from Ikea with a very comfortable lounger from Aldi. which are both very affordable and great-looking pieces.
I am obsessed with this bronzed brass portable LED Carrie light from Menu with l
It is very a lightweight lamp and can be used anywhere as it is cordless and comes with a USB charger. It offers a low, warm light in three settings perfect for creating a cosy ambience. Fully charged, it will stay on for ten hours.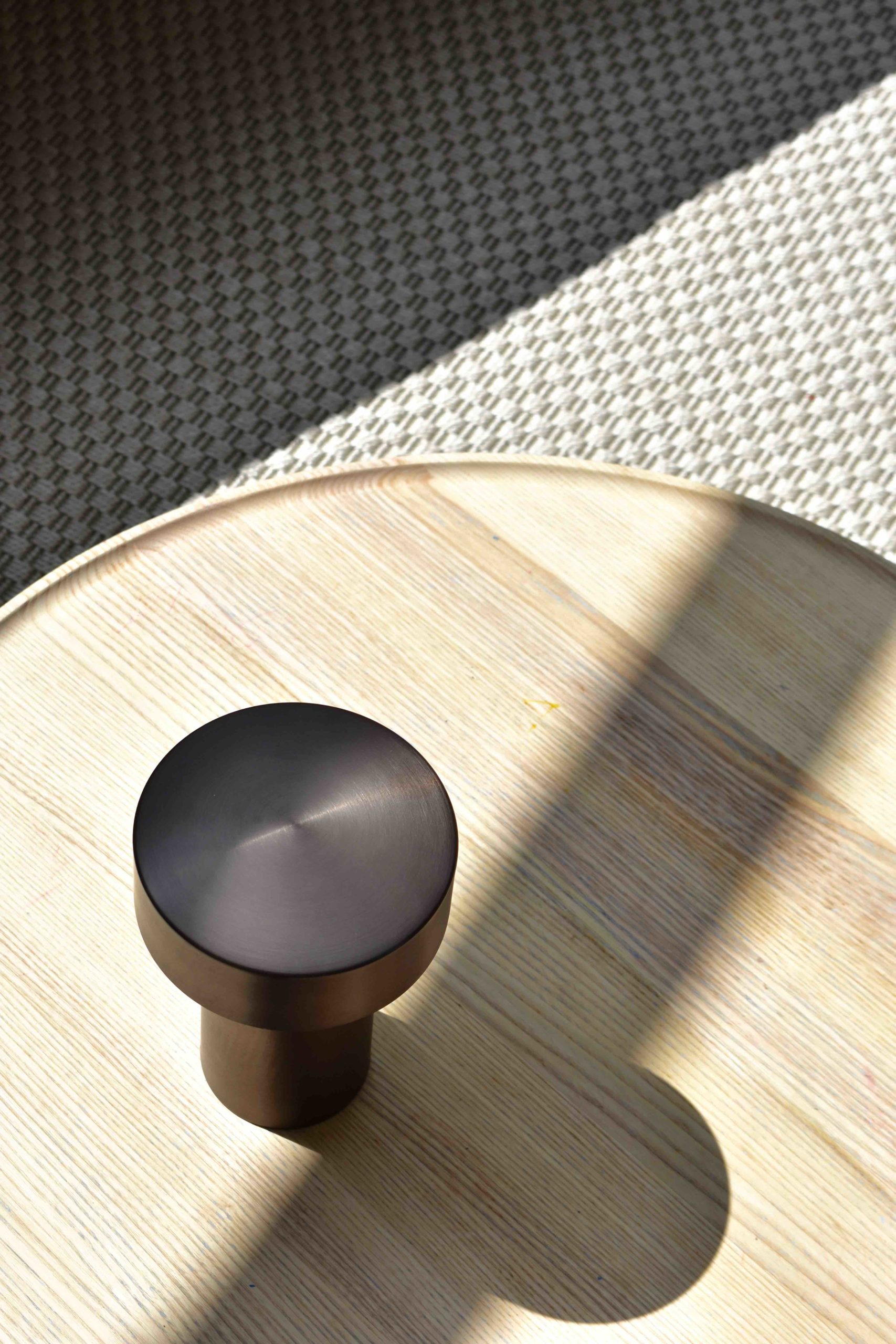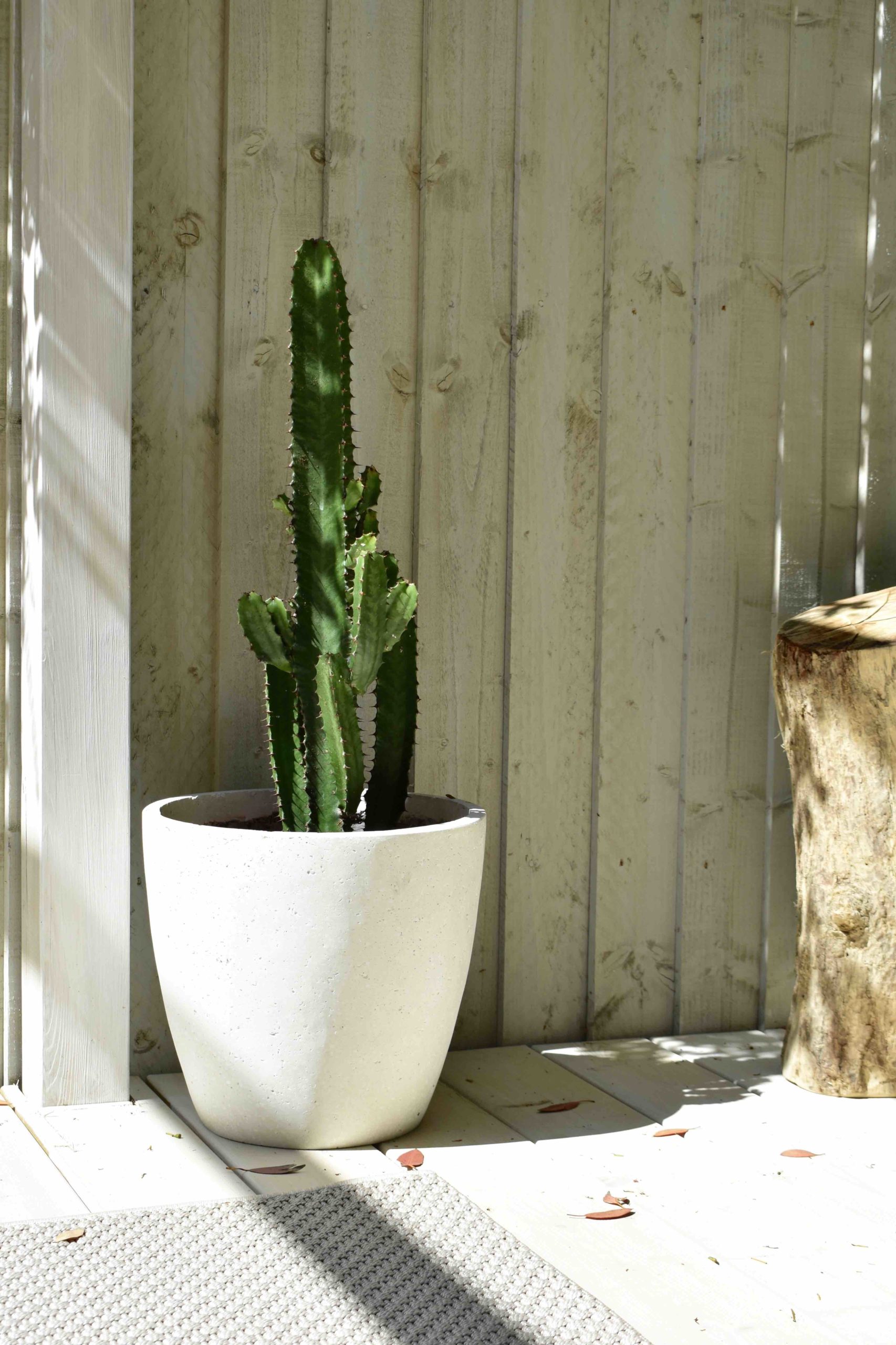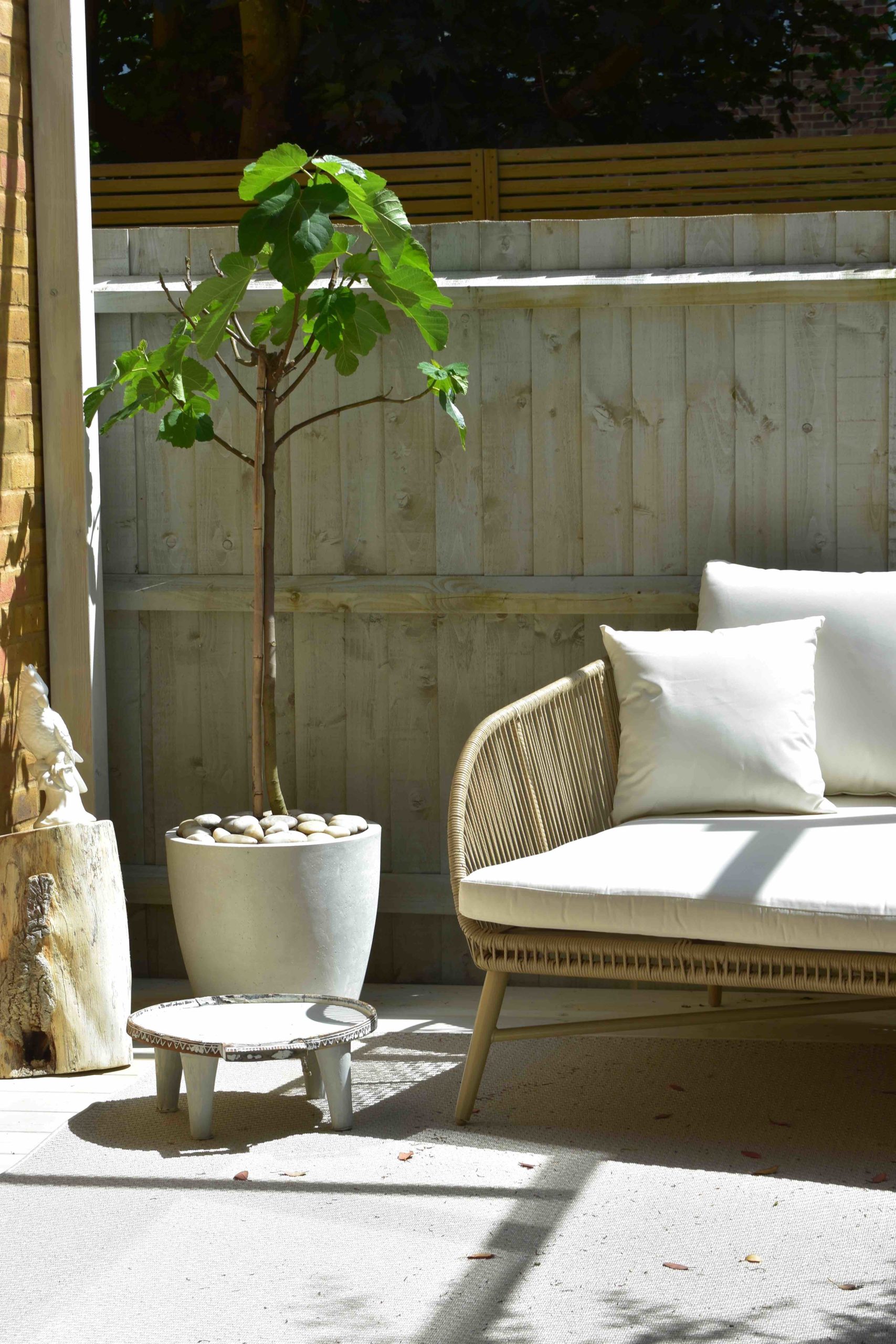 To add more tropical elements in the space, I replanted my fig tree and a cactus using these beautiful white fiberstone egg shape round planters from Primerose. I used argile pebbles in the base, and organic compost and cover them with white stone for a Mediterranean look.
I love the texture of these planters and how light there are.
I also recycled a few tree logs, which I spend hours stripping and sanding. I then covered them with bleach for a few days and left them in the sun to dry for a polished sea effect. They turned out really great and make the perfect outdoor side tables.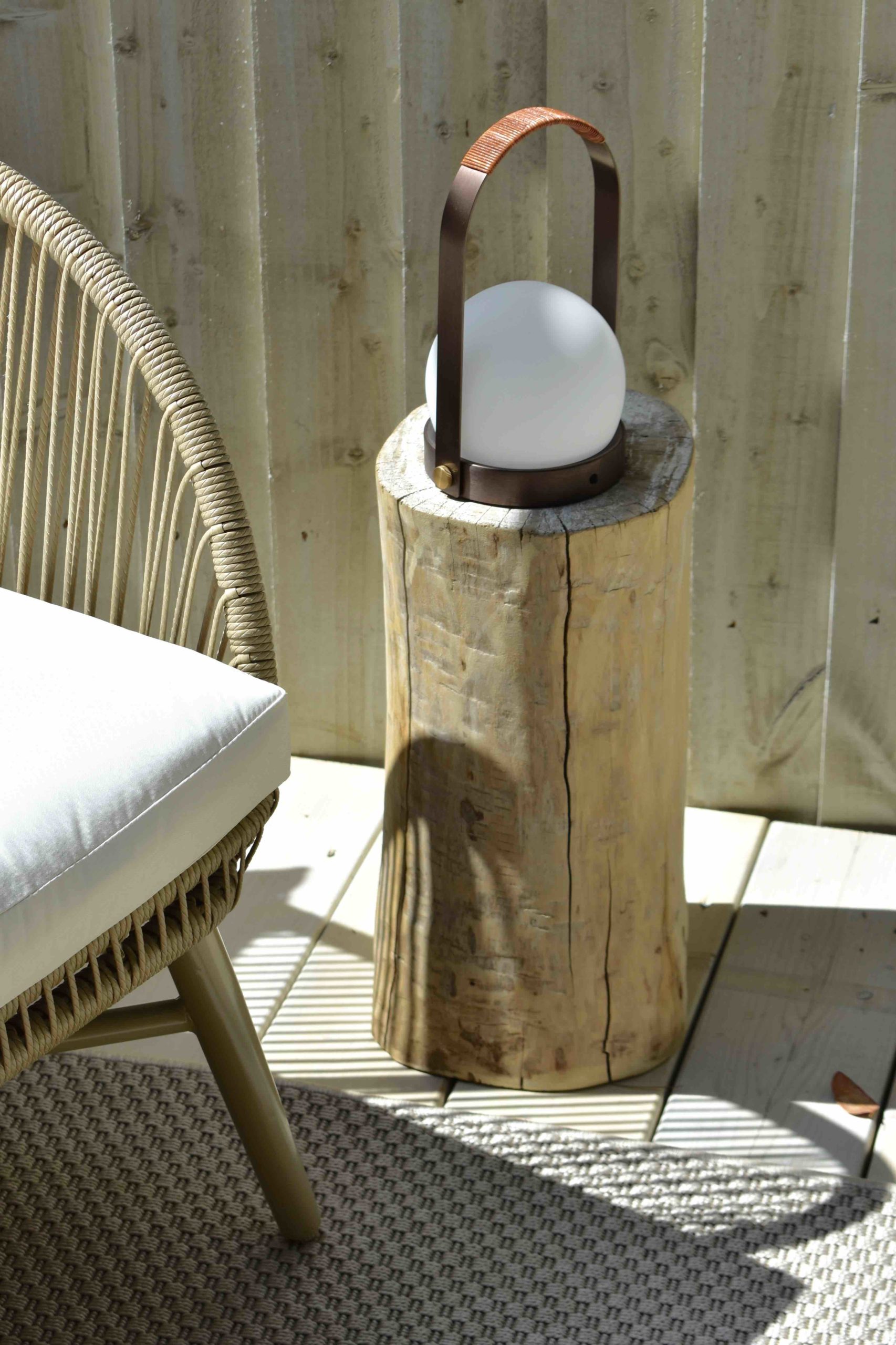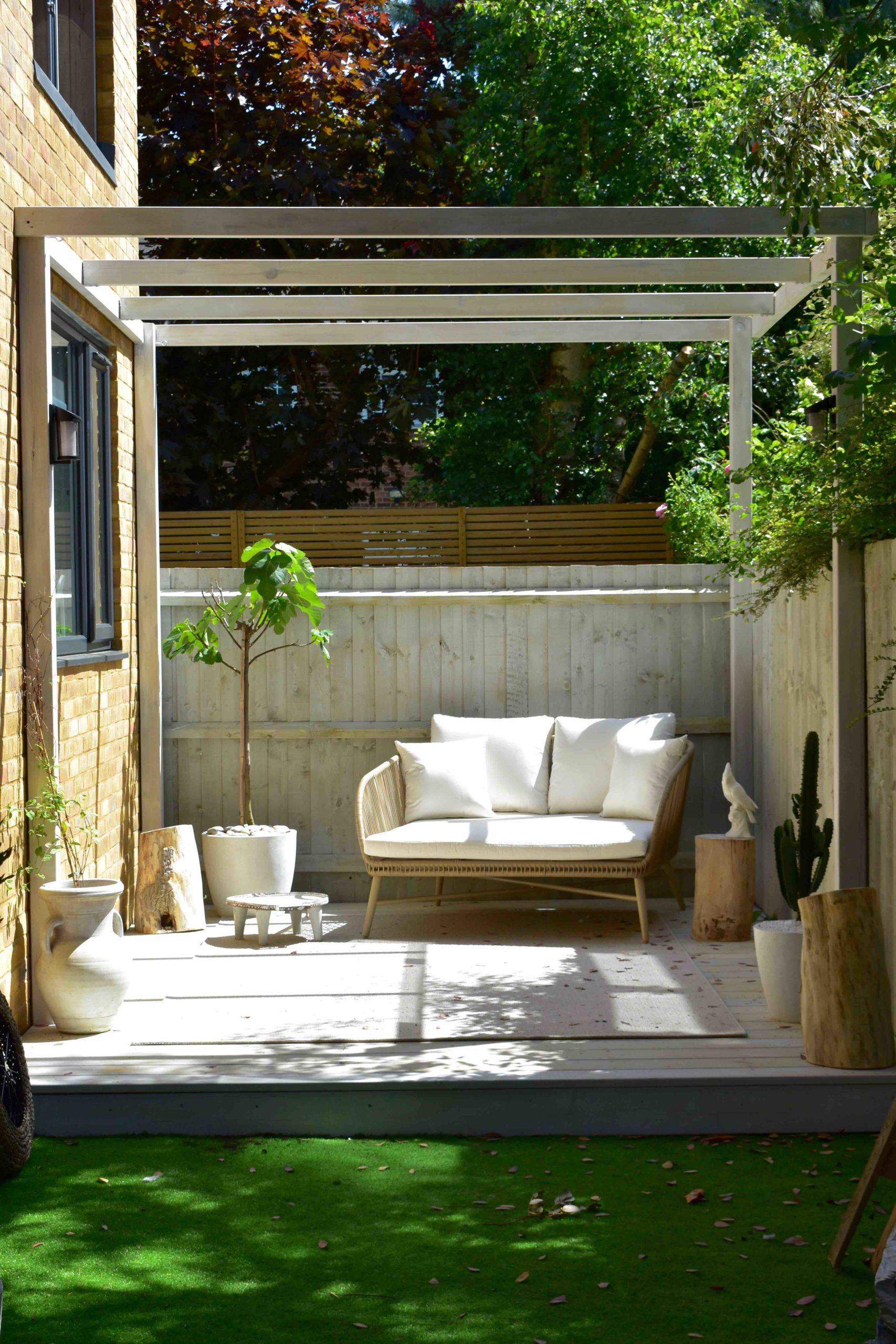 Disclaimer: this is not a paid post. Some of the products were kindly gifted by Protek wood stain and Primerose for this makeover. All words and thoughts are my own.  Photography © Mathilde Kubisiak/MK Design London