Elevate your walls with Paint Modern Elegance
Refresh your home with Paint and Elevate your walls.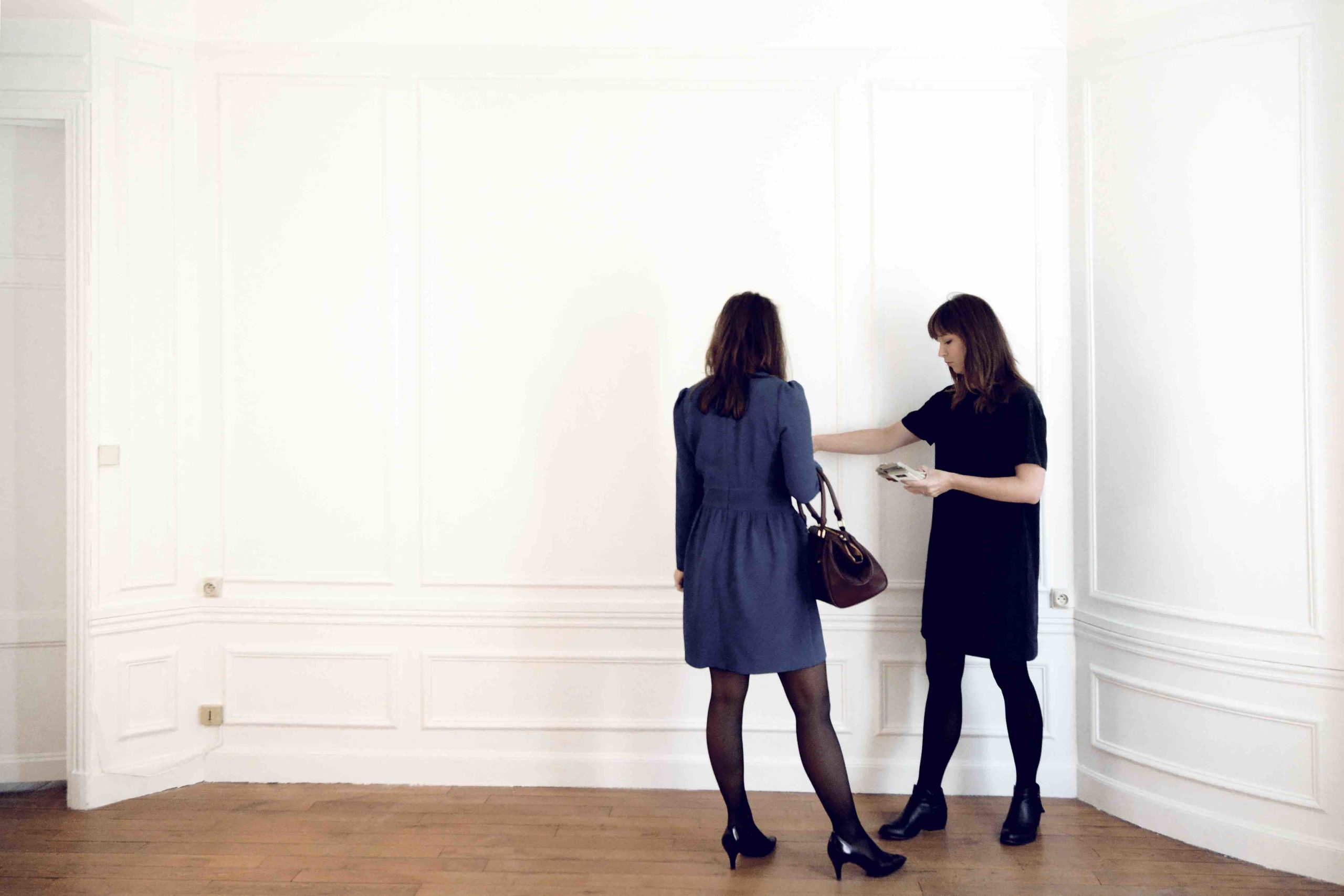 Finding the right colour can be a really difficult. Sometimes it can be a very lengthy process. Colour should be stylish and modern but it is also the background of your entire interior design which let's be honest will stay for a long time. So it is very important to choose a timeless hue that can adapt to all the different mood and new trend we might try in our Home.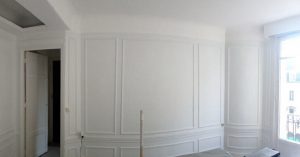 Firstly I would always recommend choosing a concentrated Pigment paint. There are a lot of great brands out there, my favourites being Mineral Paint Maker and Eico. Both are eco-friendly paints with very low VOC (Volatile Organic Compound) which are non-abrasive or toxic and good for our environment.
Regarding colours, the key is to go towards a colour that you feel represents you and try it out. Testing the colours before you make any decision or order large quantities is a must. You should always buy few samples pot of desire shade of your paint.
You need to physically see how your paint will look dry on your walls and especially in areas with different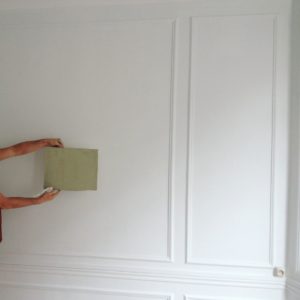 lighting, as this can change the colour dramatically. Select a few samples and apply a coat onto large sheets of paper or on your walls directly.
Take your time making your decision as it is the backdrop for your home and you want it to be unique and timeless!
For this project, we discussed in depth about an original colour that could complement the existing mid-century furniture.
The clients wanted to something original and modern yet enhance the original moulding of this beautiful Haussmann apartment. We consider different painting layouts and decided to create a bold contemporary look using E155 from the Mineral Paint Maker.
After long consideration, this colour was the ideal colour to refresh and energise the space. It also creates an illusion of outdoor inside with underlying of blue tone which reminds us of nature. This high pigmented hue changes with the lighting offering different ambiances during the day and warm earthy tones during the evening with artificial lighting. It ticked all the client's requests.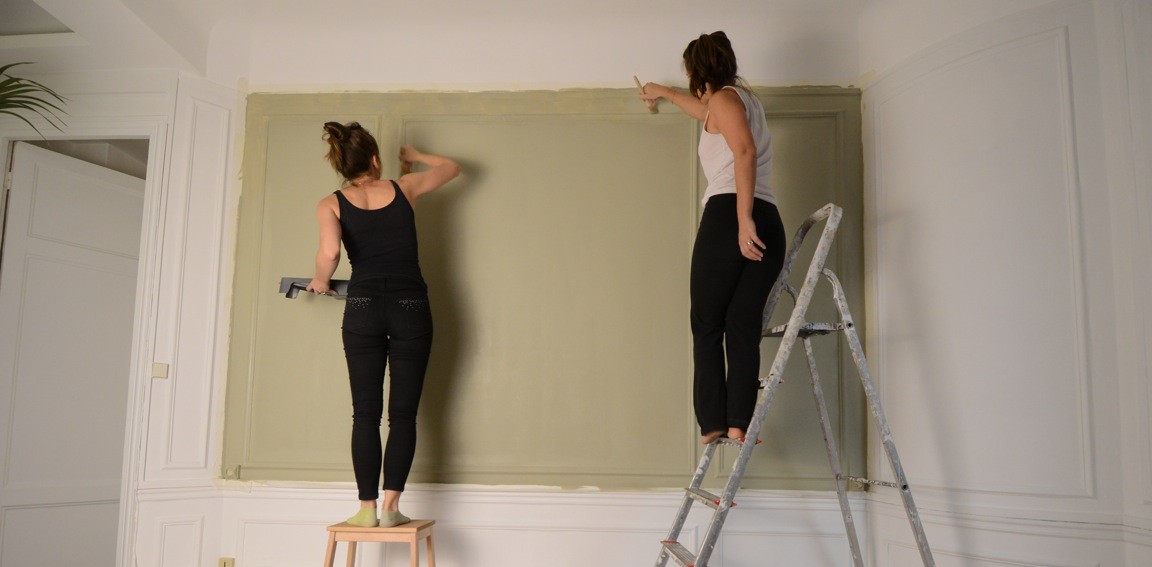 WHAT DO OUR CLIENTS SAY
"I used MK Design services and expertise to refurbish my apartment.
Mathilde Kubisiak helped us in the development and improvement of our apartment right from the beginning.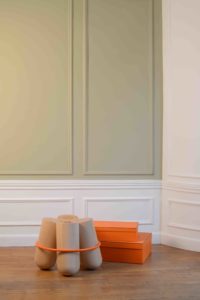 What was particularly nice was that she listened to our desires, our daily needs and our tastes, in order to integrate them into a project of pertinent and lasting renovation.
We determined the living spaces and the final disposition of the furniture before considering the choice of paints. Mathilde Kubisiak assumed responsibility for the project from start to finish and showed great professionalism and undeniable organisation.
What was striking about Mathilde Kubisiak's work was that she listened to our needs while suggesting new ideas and new arrangements more suited to the space.
She taught us some simple principles that were essential in the layout of an apartment.
For example, she completely changed the layout of our bedroom. She changed the position of the bed, removed all the mirrors and taught us the importance of having two night tables and two identical lamps.
These details have changed our daily lives and allowed us to be more serene and more comfortable in our home.
The changes she made in the apartment are spectacular. We feel much more at home since Mathilde brought us her professional help."
Charline Hay | Paris