Studying and working at home is inevitable, but finding room for a home office isn't always easy.
I believe more than ever that we need furniture that can offer dual purposes.
I have found the perfect desk for you: The Celine desk designed by Nazanin Kamali can be both the perfect desk and dressing table.
Camouflage your office mess in your drawer and use the new corks boxes for both jewellery and office essentials.
You can pair it with the Oki-Nami Chair, which is minimalistic and very comfortable.
Our ideas for the study space can help both kids and adults get to work, stay focused and learn something new anywhere at home.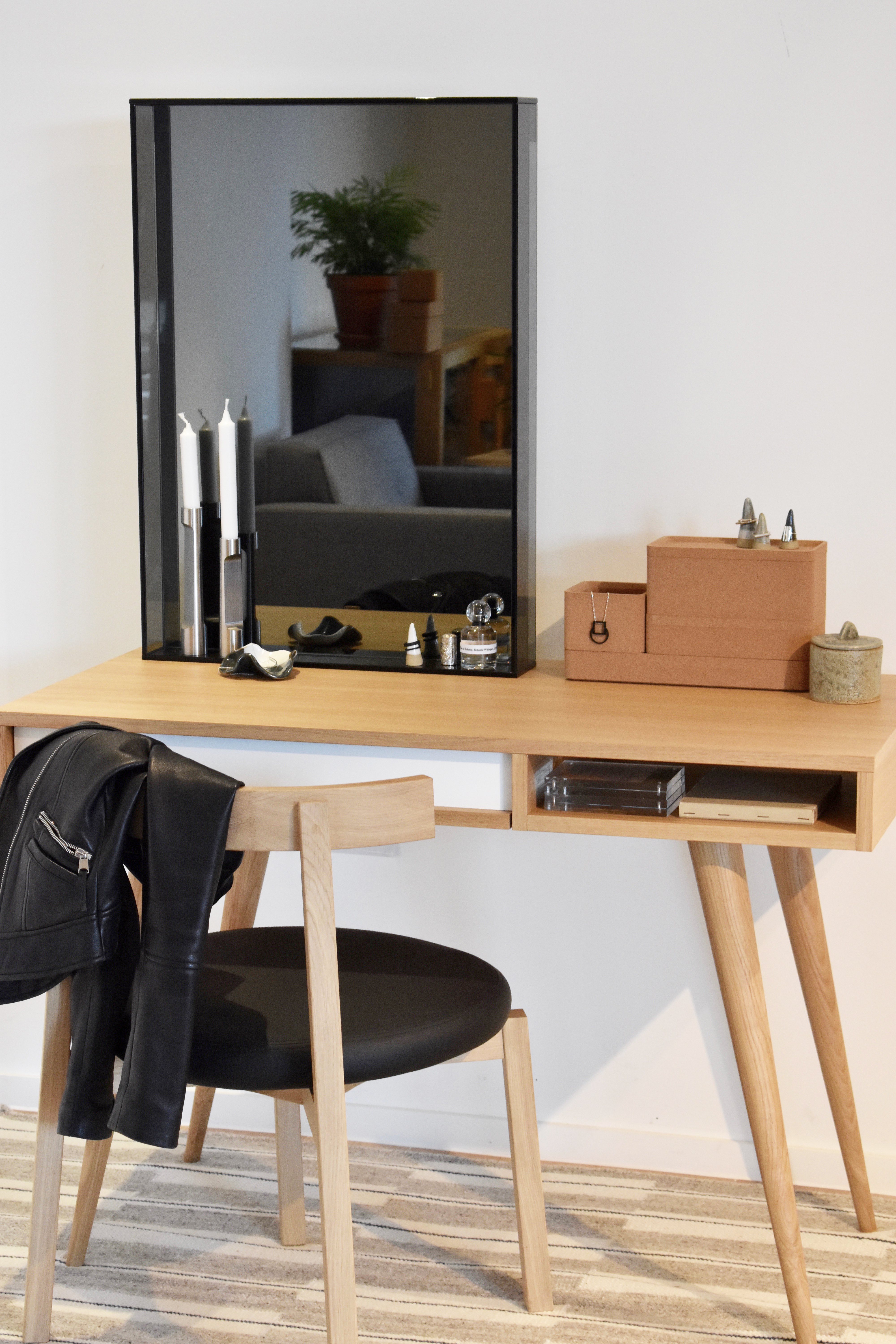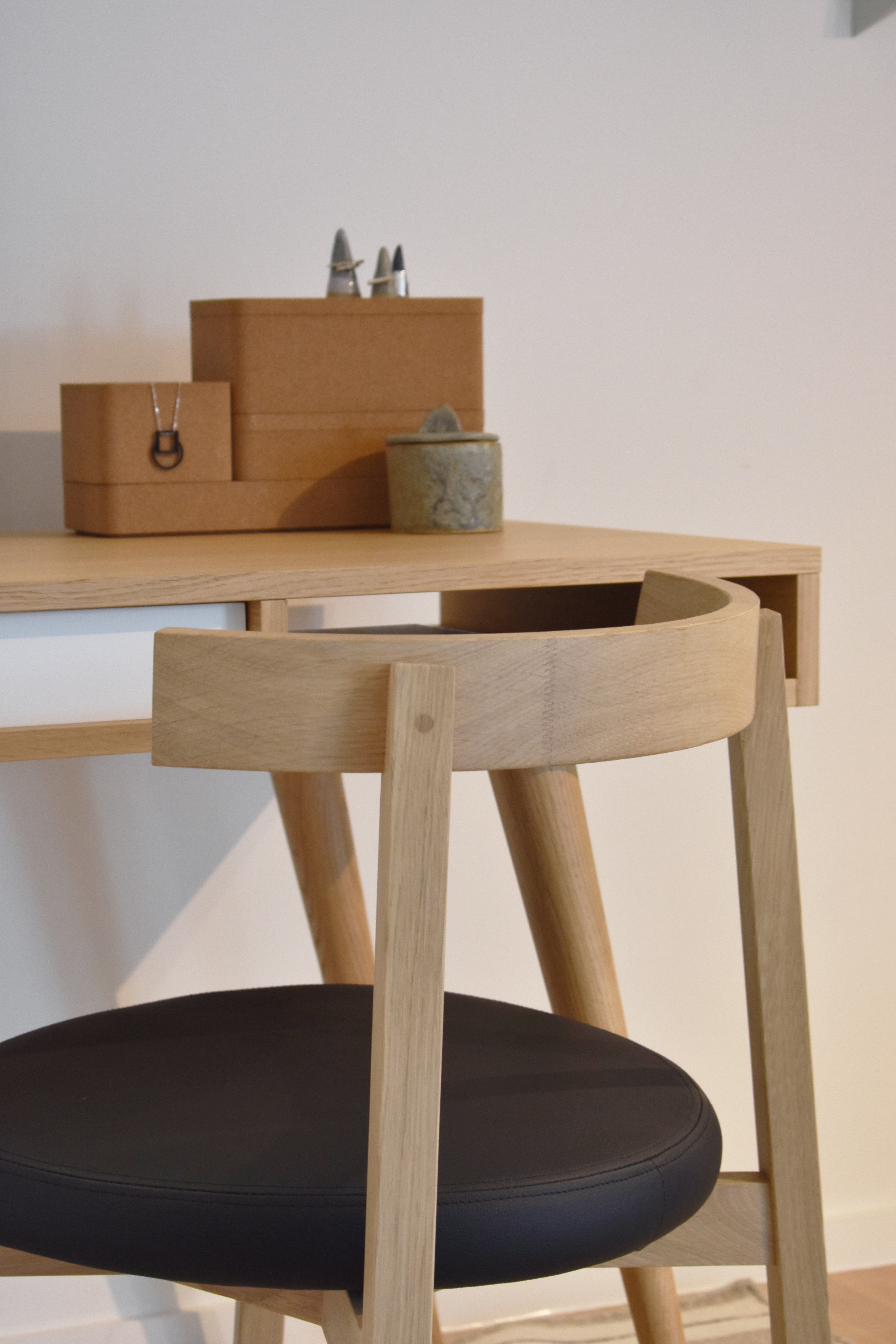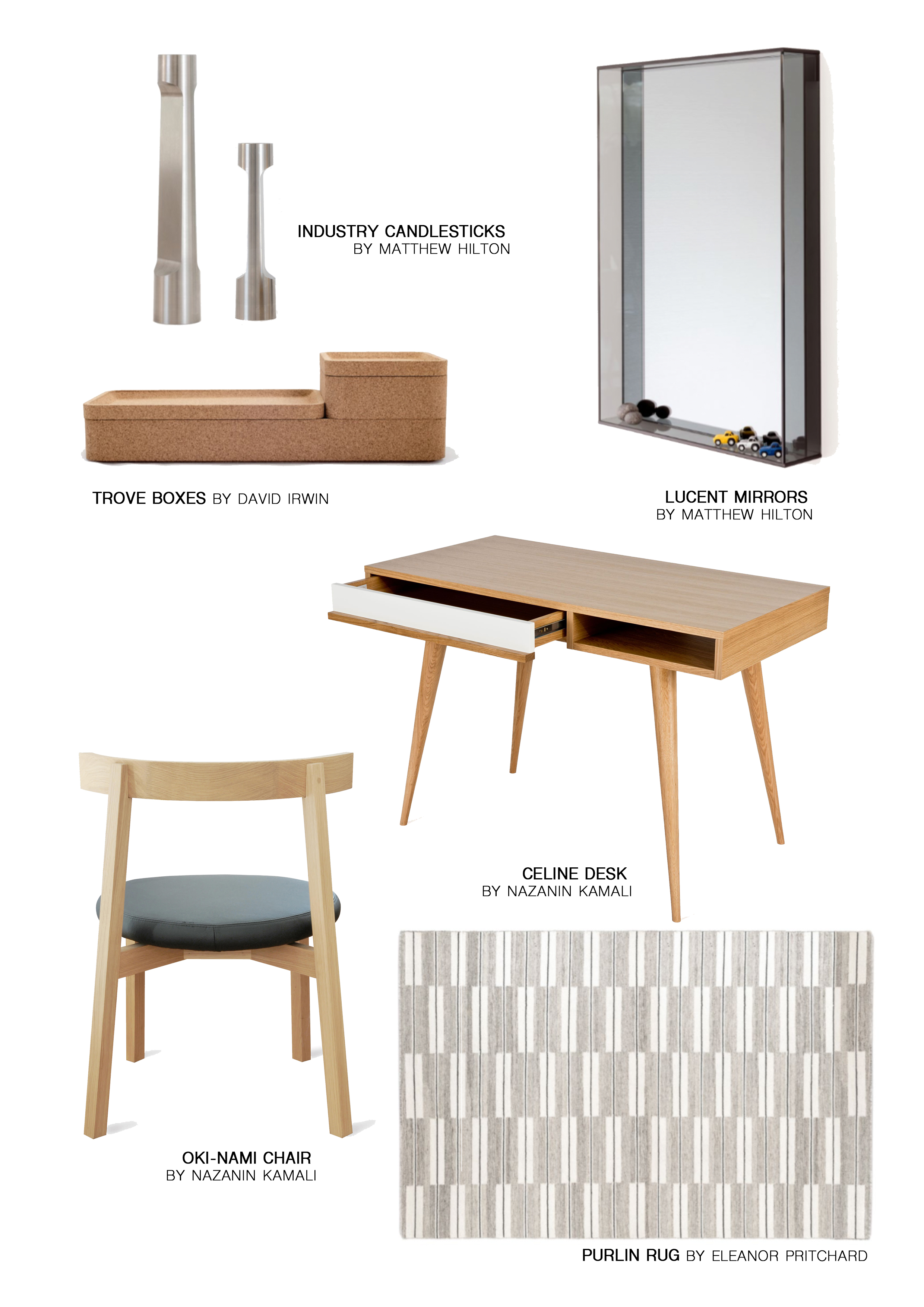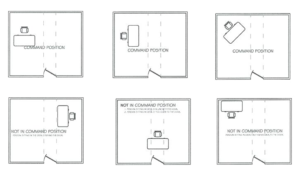 If you are planning to improve your home office remember to use the power position for the layout of your desk for a strong Feng Shui blueprint.
To improve the energy of the room, make sure that when you are sitting at your desk you are facing the door, but not in direct line with it.
Also having a plain wall behind you will ensure strong support.
Another really great tip is to use the Bagua map on your desk.
If you are not familiar with the Bagua map you can download it HERE
Add pictures of your loved one or some pink flowers in the right space and you could improve your love life.
I love money tree plants, which are the most famous Feng Shui cure to attract wealth and prosperity into your life. Try to display your money tree in your far left corner or the money area of your office or your desk.