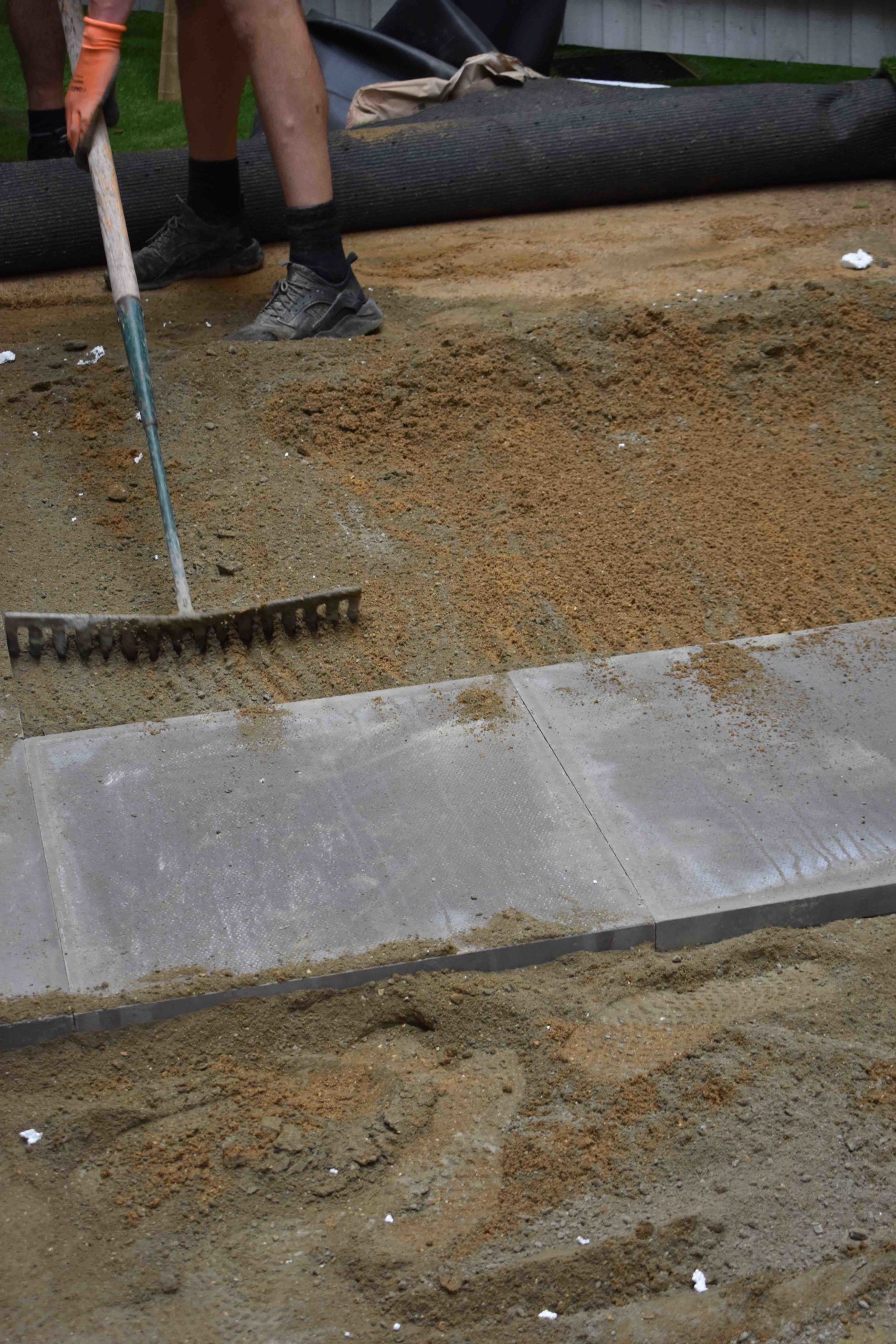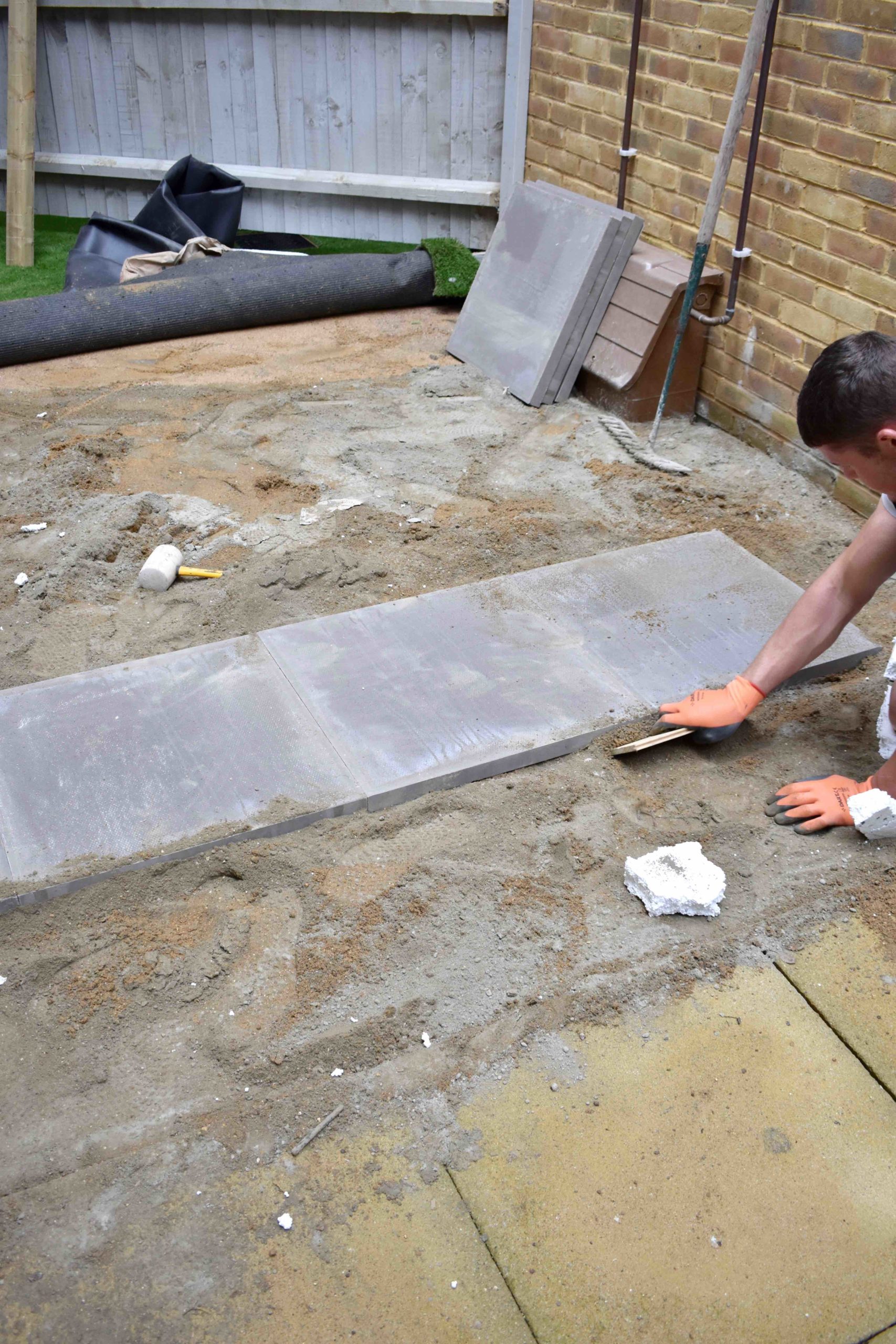 As most of people, my husband and I, have been working from home during the Pandemic and still are to this day! So after some very challenging time, we knew we had to find a way to create a quiet space where we could focus and step out from the rest of the home.
When we visited our flat last year I instantly tried to work out how we would live in this new home and maximise the space. One of the reasons, we choose this flat was its potential. On one end of the garden, we had enough space to add a small garden room, so when we finally moved in, we decided that was the first thing to invest in.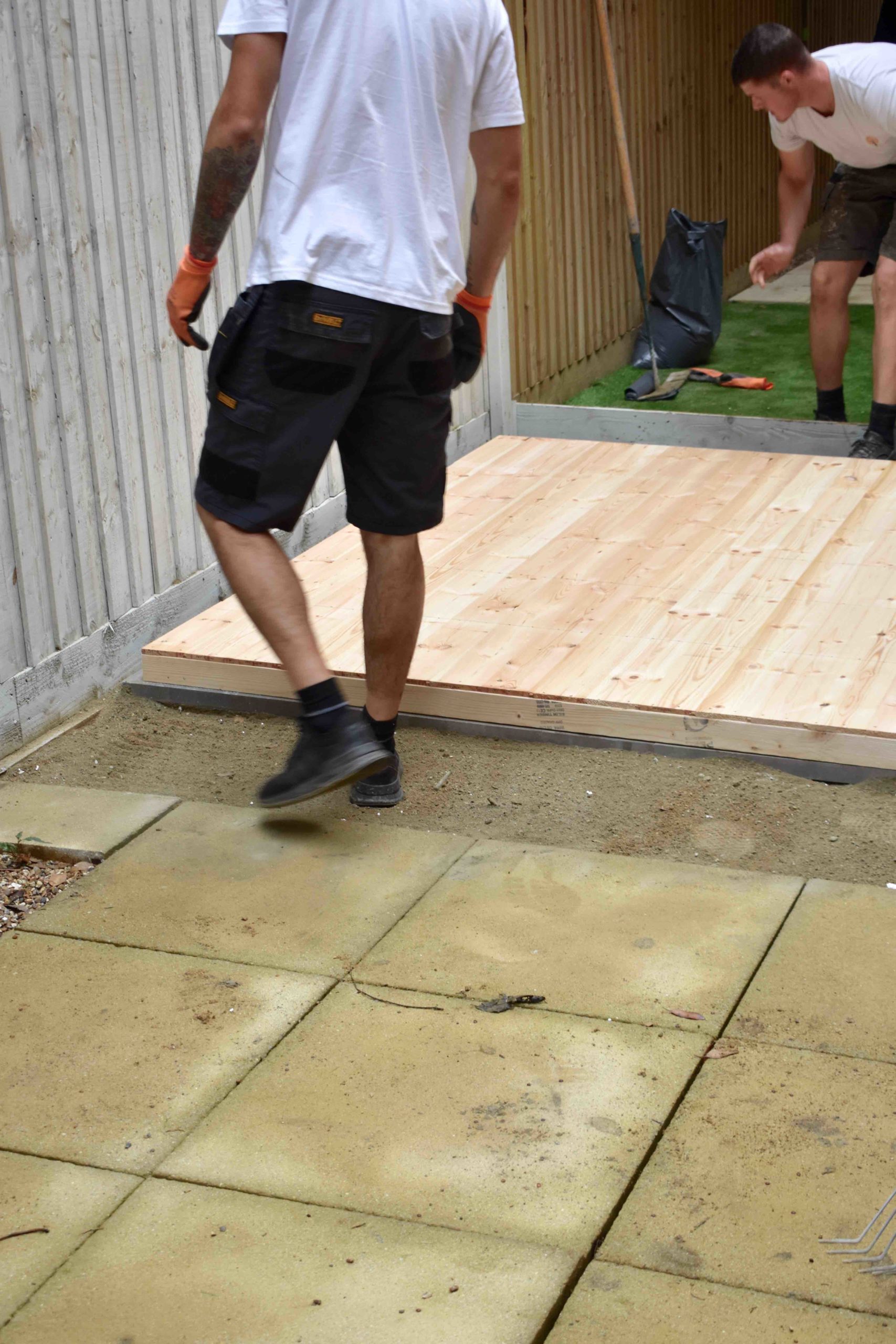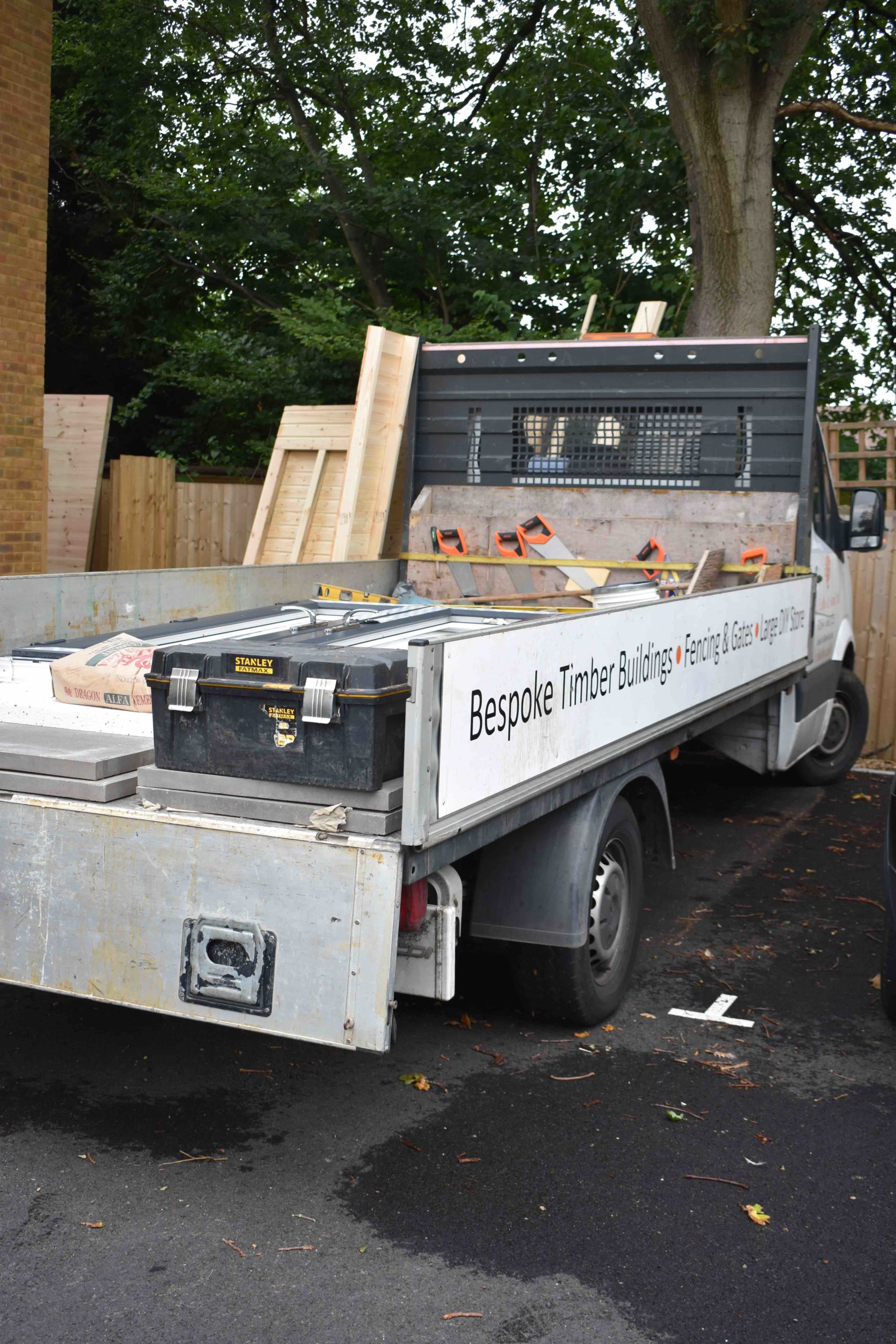 There are a lot of companies out there designing garden rooms, summer houses, outdoor studios … During lockdown the market completely exploded, meaning not only it is becoming quite expensive but also lead time are very long due to the increasing demands.
We did consider building it ourselves for a minute, but with both having full-time jobs, a baby under two and the fact that we barely slept for the past year, we quickly came to the conclusion it will be a nightmare experience!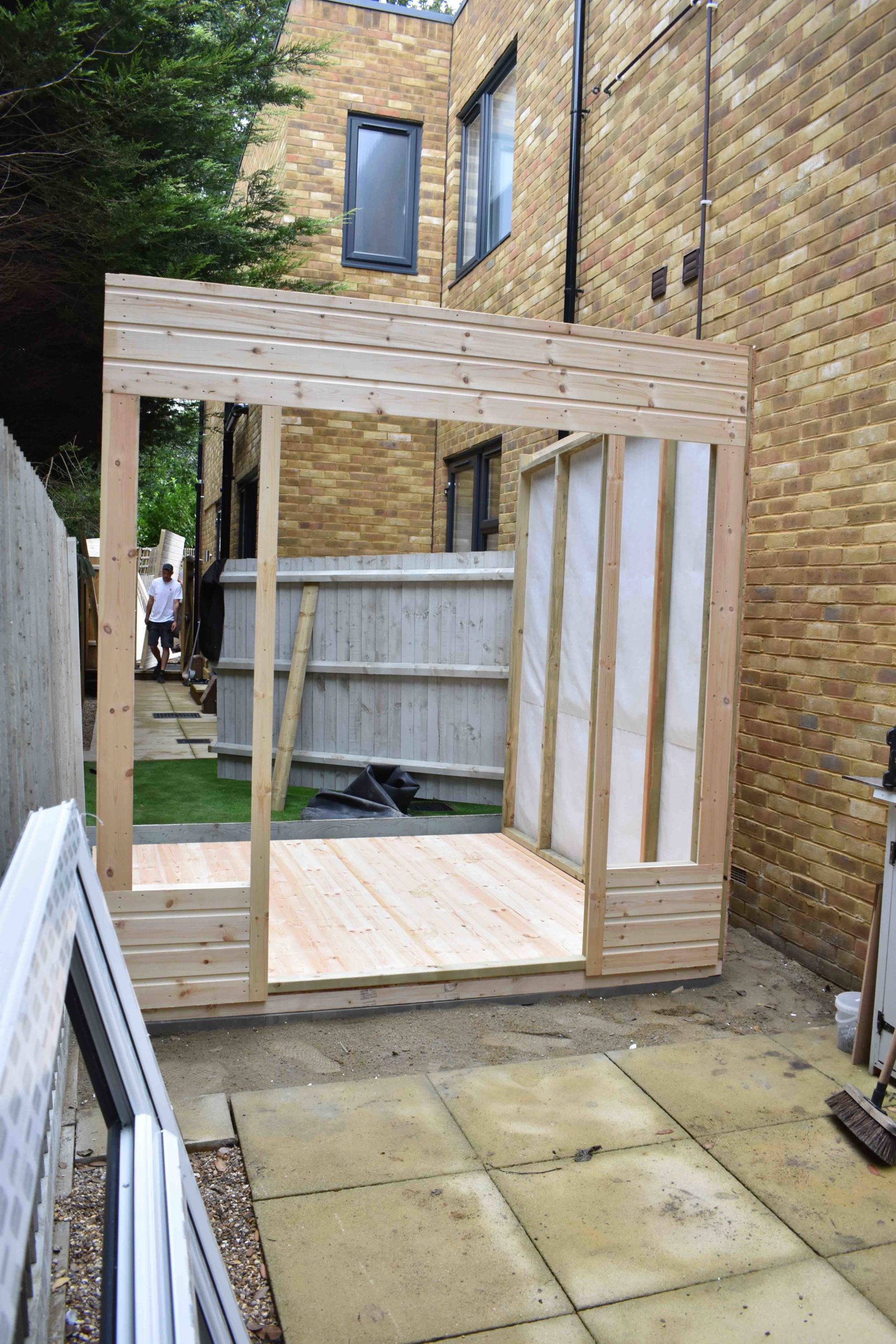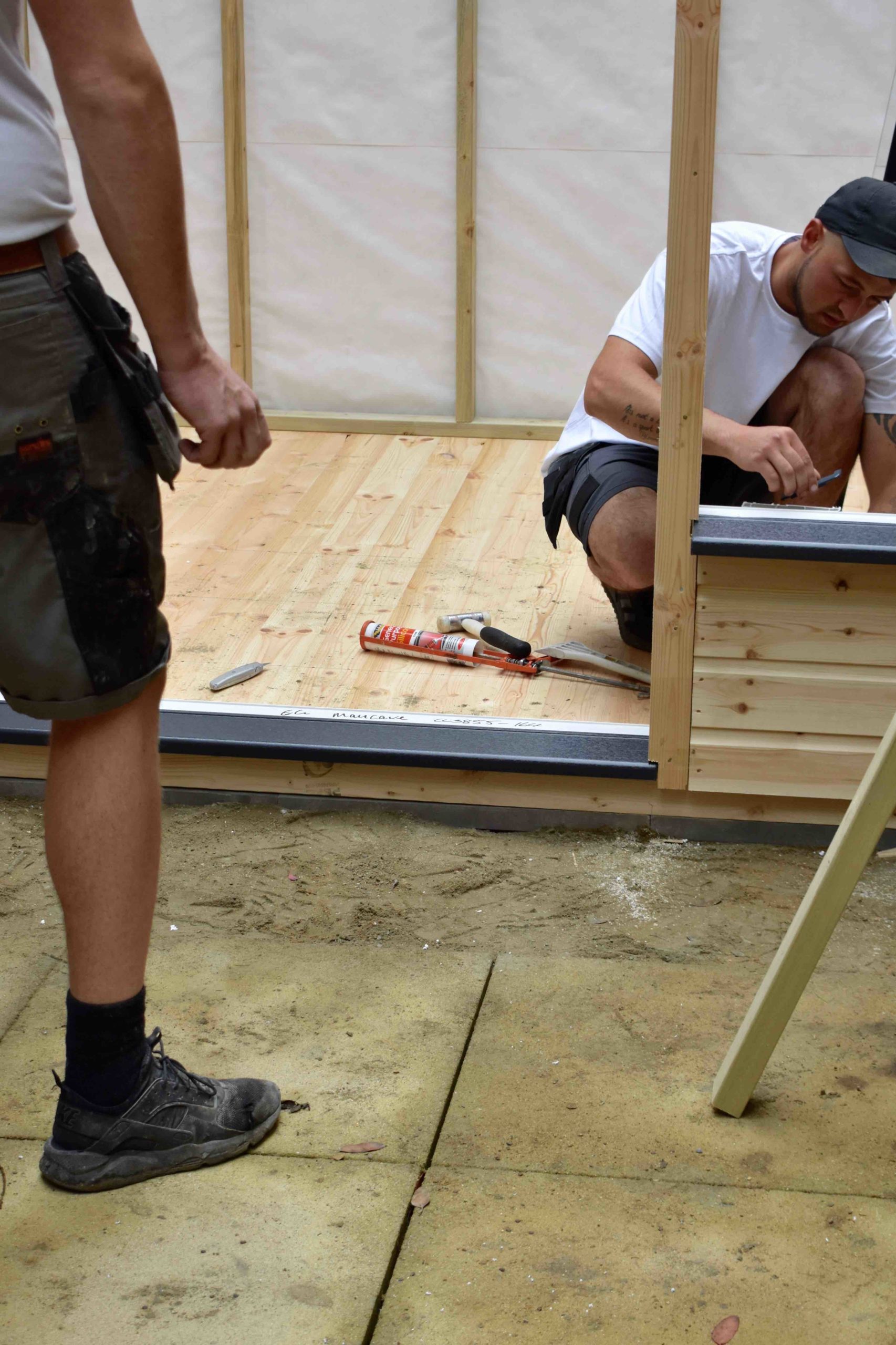 I made a lot of research, trying to find a great-looking summer room, with the right size that will fit our budget. Finally, after thousands of emails, I found the perfect company, Collisdiy which offer building supply and timber buildings.
We choose the Modeno Plus, which had the perfect size, a clean line look and fit our budget; the only catch was that we had to wait for August (4months later) for the installation.
The small 8×8 garden room has one uPVC double French Doors ( W1200 x1980mm H) and two top-opening windows with toughened double-glazed(400 W x 1600H). The cladding is made out of Ex 125mm x 16mm Shiplap and the Framework of Ex 75mm x 50mm CLS. I am not sure if these details are really helpful to anyone but I thought I share them just in case!
The room came with a Sissalcraft 822 Damp Proof Membrane lining and the entire room is langlows spirit-based preservative treated.
I knew I could paint the outside myself. It also had no insulation or electricity but I could sort this myself after the installation. The height had a slope from 2.4M to 2.2M. We modify the overhang for a wider 300mm. We also added a slab base to install the room on top.
Overall with the base, building, delivery & installation, and the extra overhang we paid £3289 and the fact that is a 20-year guarantee made this choice easiest to make.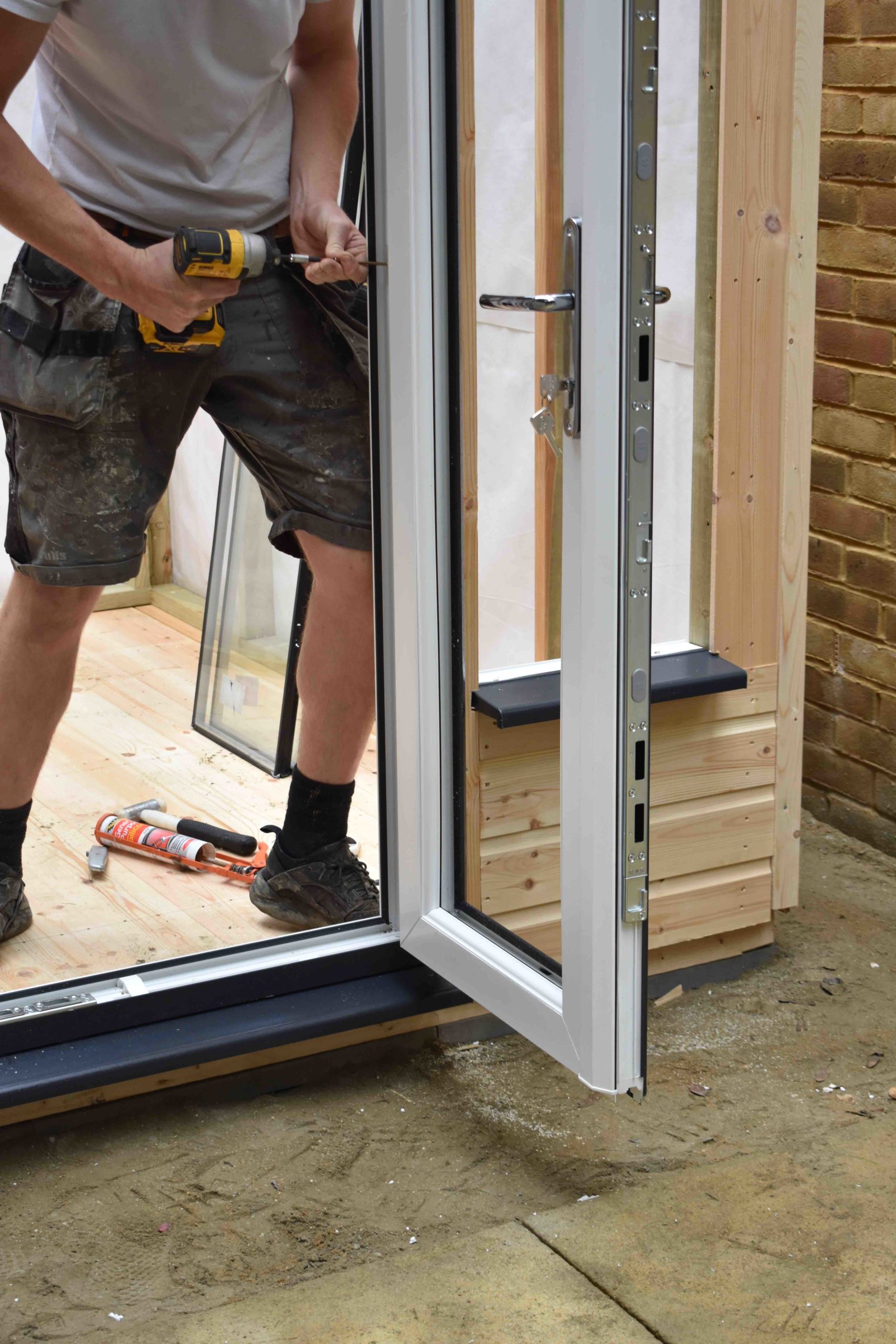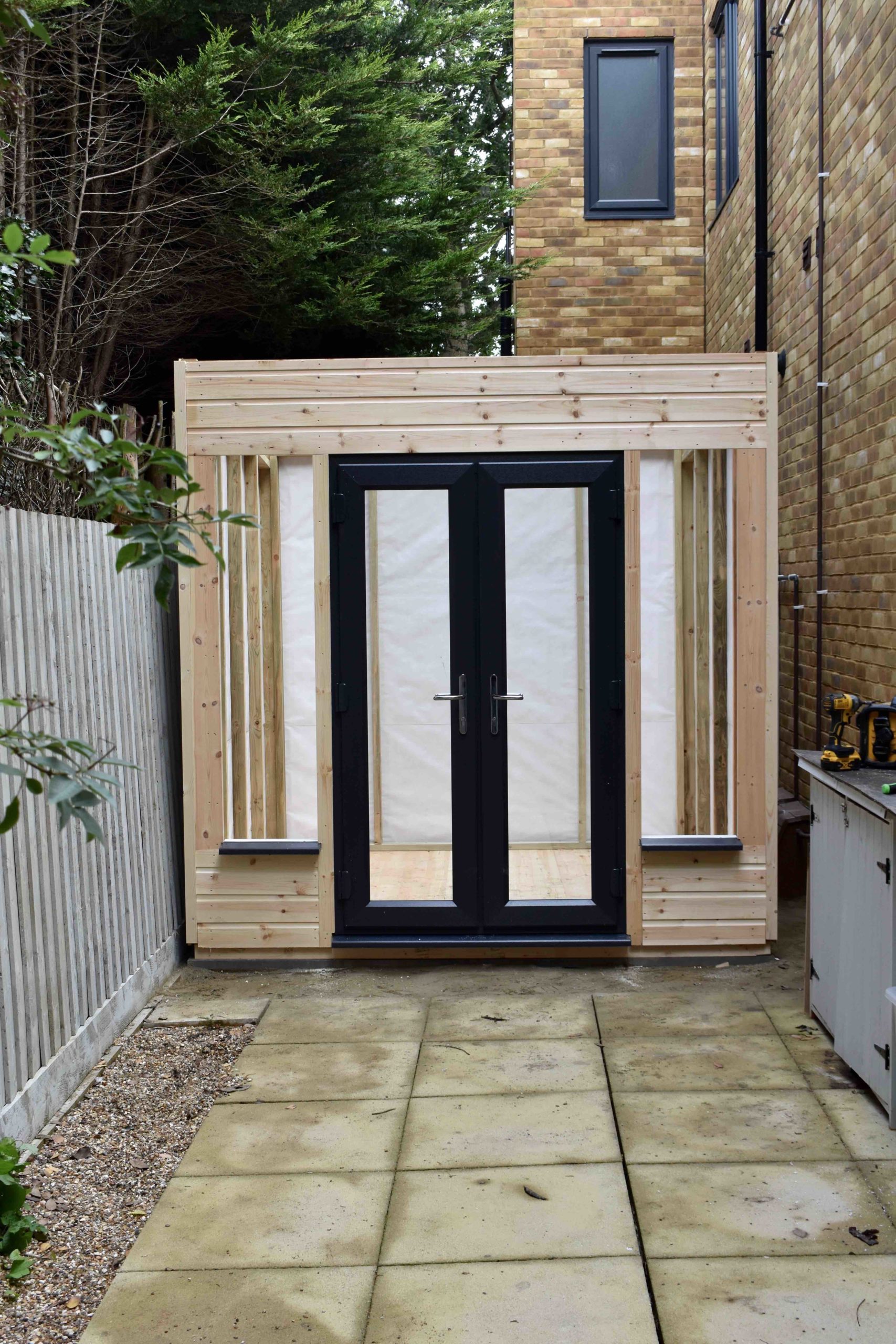 On the day of the installation, Connor & Brett arrived around 9 AM and left at 12pm. It took them less than three hours to install everything which was very impressive! They work very quickly together and did an amazing job!
They leveled the floor and place each slab carefully on top of lightly spread ciment. Each side was pre-made and they fit onto the base neatly. As you can see from the pictures there was one small issue with the windows delivered being the wrong size so they had to come back the following week install them! In the meantime, they closed the opening with MDF boards.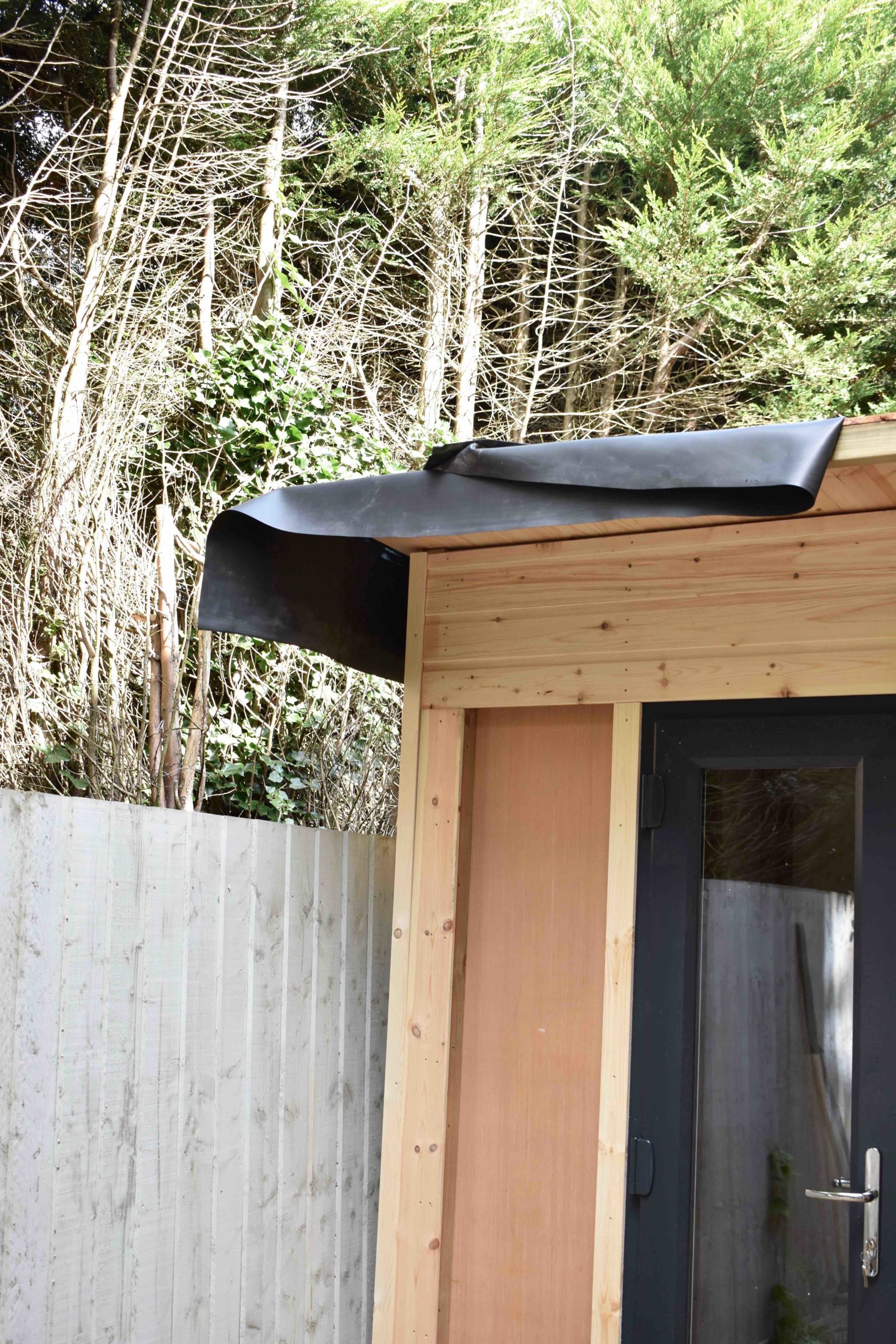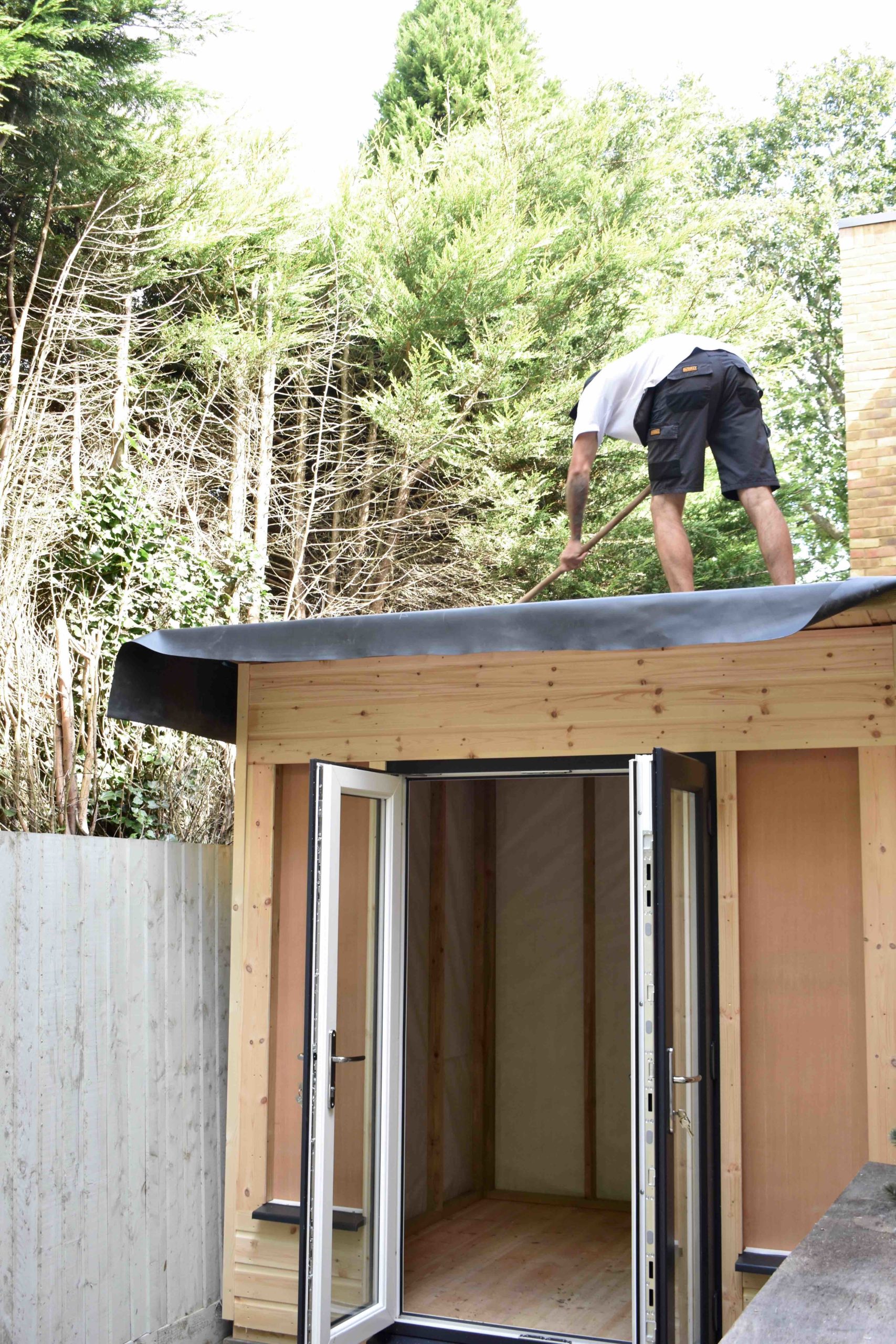 The roof was installed last. they poured a layer of glue with a foam roller and unfolded EDPM Rubber on top. They cut the excess rubber over the edges and frame it with large planks of wood. Again not an expert on building vocabulary but you can see the pictures for all the details.
The final result looks even better than expected. The room fits the space perfectly and it is actually bigger than I was picturing.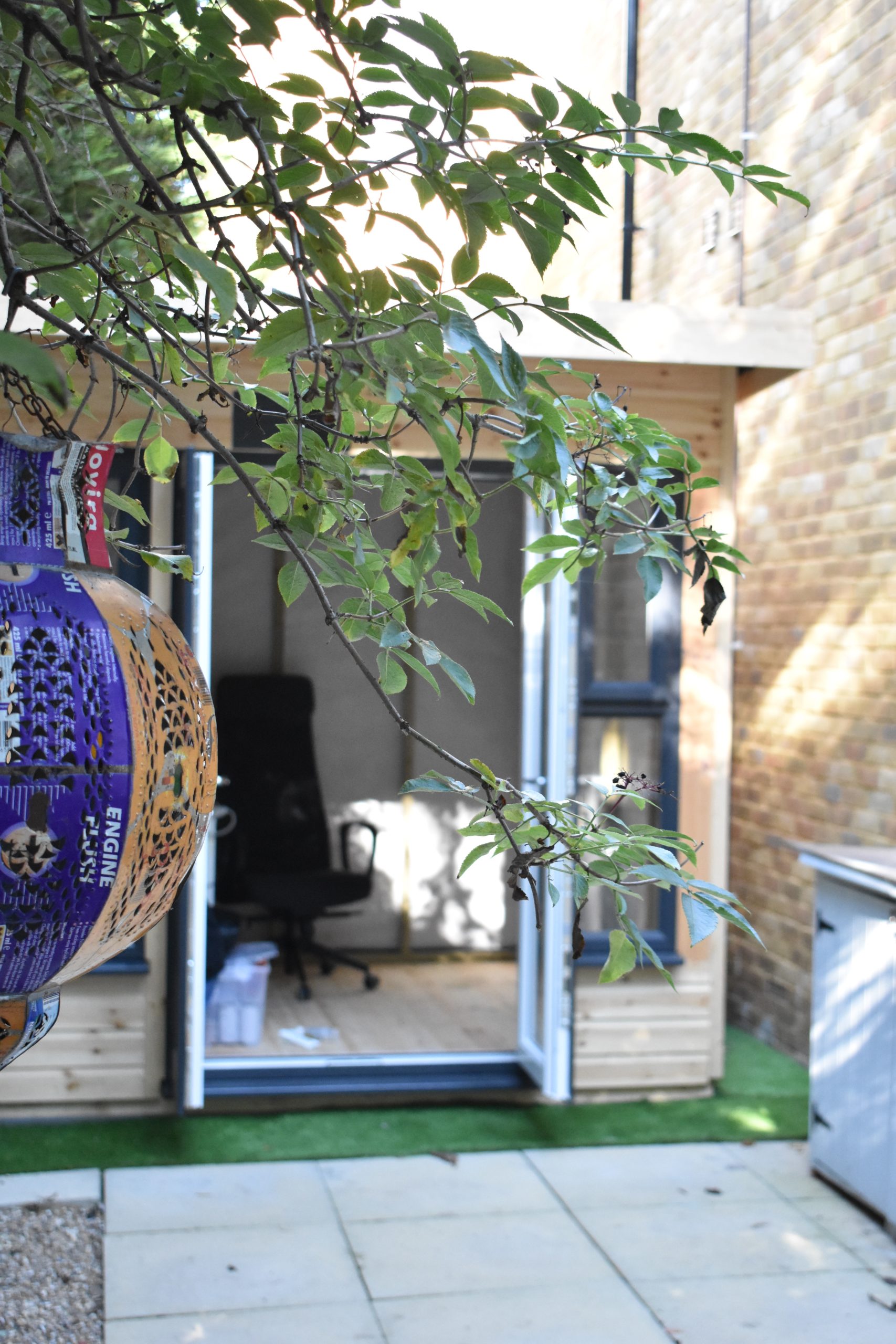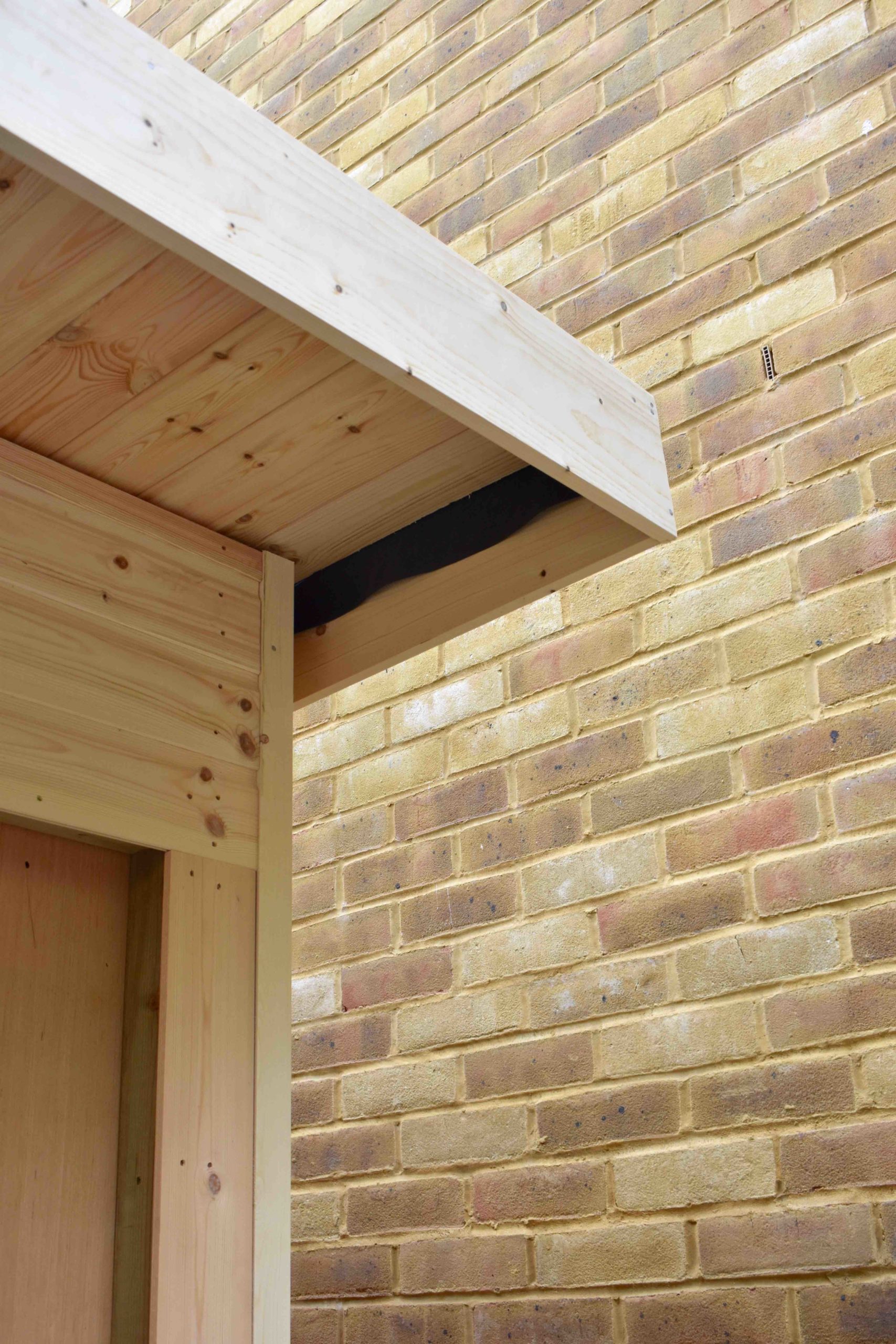 I really love how tranquil it feels to work in the garden, it is so peaceful. If you are working from home and have space to build something in your backyard I highly recommend it. We all need a space to create and zone out from our busy lives. This could also be the perfect excuse to start something new, like painting, poetry…
Now I have to do all the inside work and paint the outside, I already started looking at paint samples. I think I am going for black, what do you think?