How to Choose the perfect Rug
Quite recently, a client asked me why we needed to place such a particular size rug in her son's bedroom. While the results are pleasing to the eye, it's quite hard to explain literally, how this visually helps to frame the room and balance the layout.
There are a lot of reasons behind every dimensional choice when it comes to interiors. Most of them are fundamental, practical elements, such as the height of a chair or table. But some are much more subtle. In most cases, common sense applies. You will just naturally use these rules of dimensions, without knowing or noticing it.
That being said, I frequently see shocking mistakes, even in professional settings, which can easily be avoided. A common problem is curtain rod placing, just above the window. This is fine if you have very high windows, but if your window is in the middle of your wall, fixing your curtain just above it will shorter your opening and make it look really very small and cramped.
The solution? Always try to fix your curtain rods closer to the ceiling. This will elevate the room and elongate your window.
I love wooden floors. They are my default go-to choice when it comes to flooring. The condition, however, is that they come along with a mandatory cosy, fluffy rug, to create a beautifully designed layout that adds texture and warmth to the room.
Rugs are a very important part of how you compose any space. Usually, rugs help frame a room, but they can also enhance everyday life. There's nothing better than stepping onto soft, welcoming flooring, when you wake up or when you come home after a long day.
Used correctly, rugs can create a nurturing cocoon that also upgrades your décor. But it's ever-so easy to make avoidable mistakes with the wrong dimensions.
In most cases, the best advice is to opt for larger rugs.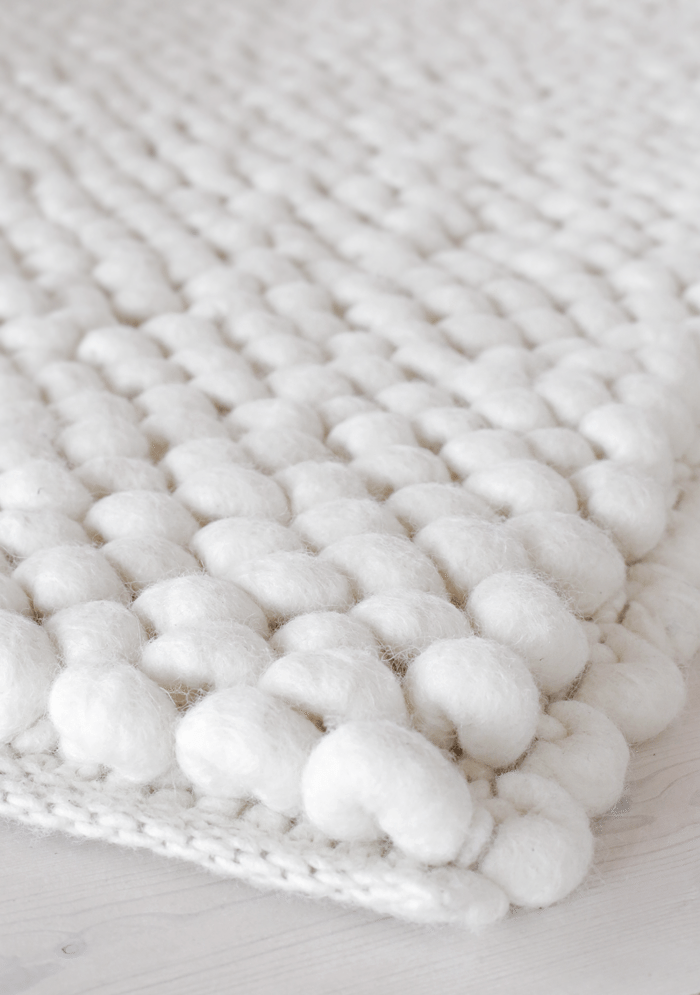 As a general guideline, try to fit at least the front leg of your furniture on the rug. This will make your living space look larger.
You can also cover the entire area with an oversized rug. In this case, make sure you always leave a good size trim towards the edges of the area.
Avoid very tiny rugs that do nothing but outline your coffee table or don't match the furniture layout at all. While round rugs fit easily in most rooms, be sure the size is proportionate to the area's volume.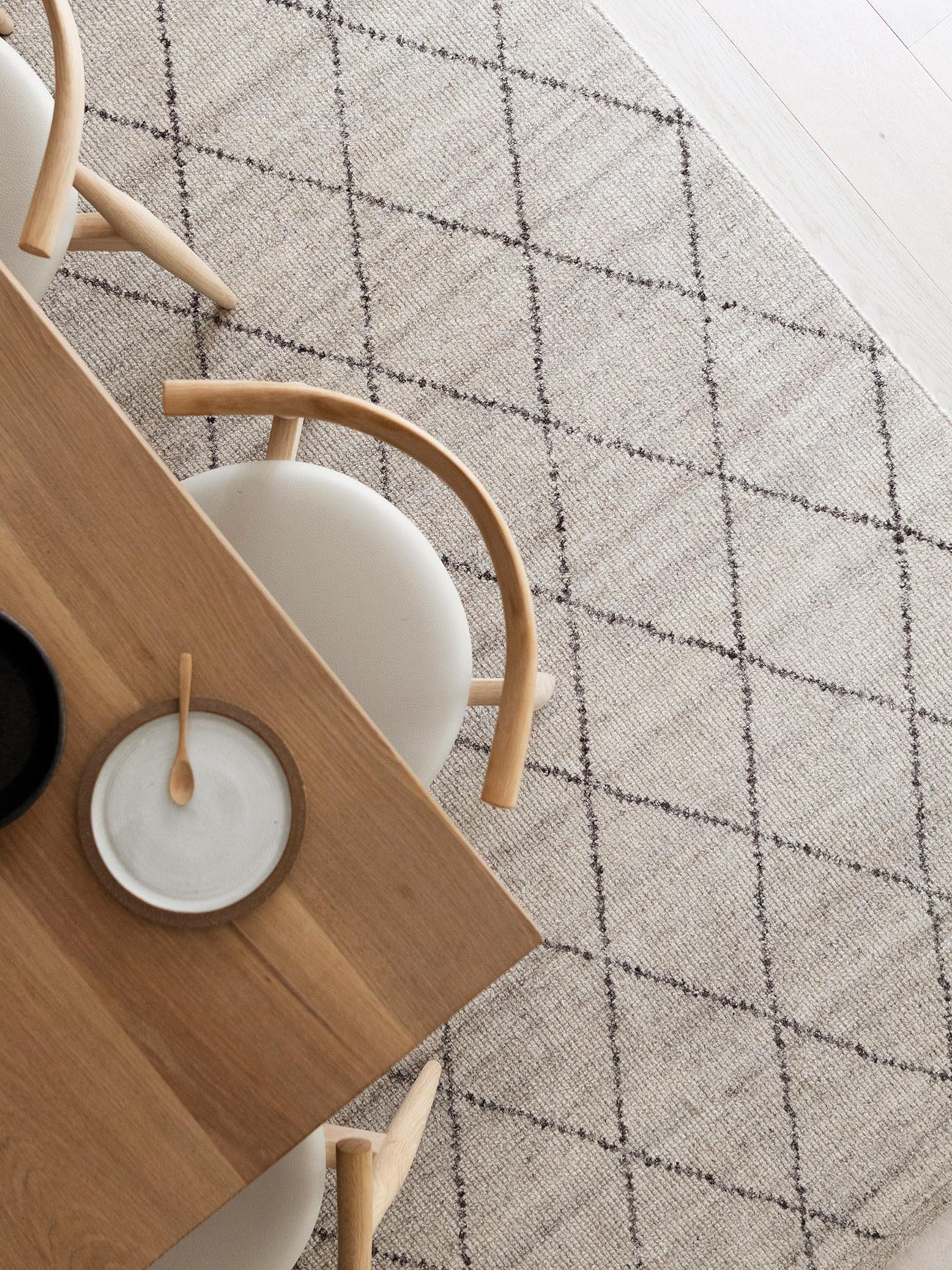 In your dining area, use rugs that are a step larger than your chairs. You don't want to create any trip hazards nor feature rugs that look too small. Matching your dining table shape is also a good trick to mirror patterns.

In the bedroom, go for a classic large rectangular shape rug. It is very important to create a landing space on both sides of the bed. If possible matching this should match the size of your bedside table. Remember that, in the bedroom, symmetry is key. Ensure that you have the same length rug on both sides of the bed.
If your rug is too narrow, make sure it starts in front of the bedside table and includes the bottom feet of your bed. You can also use two small runners on each side. But, believe me when I say that grand rugs make a more striking impact!
It all comes down to the room's visual design and careful consideration of what works best for your space.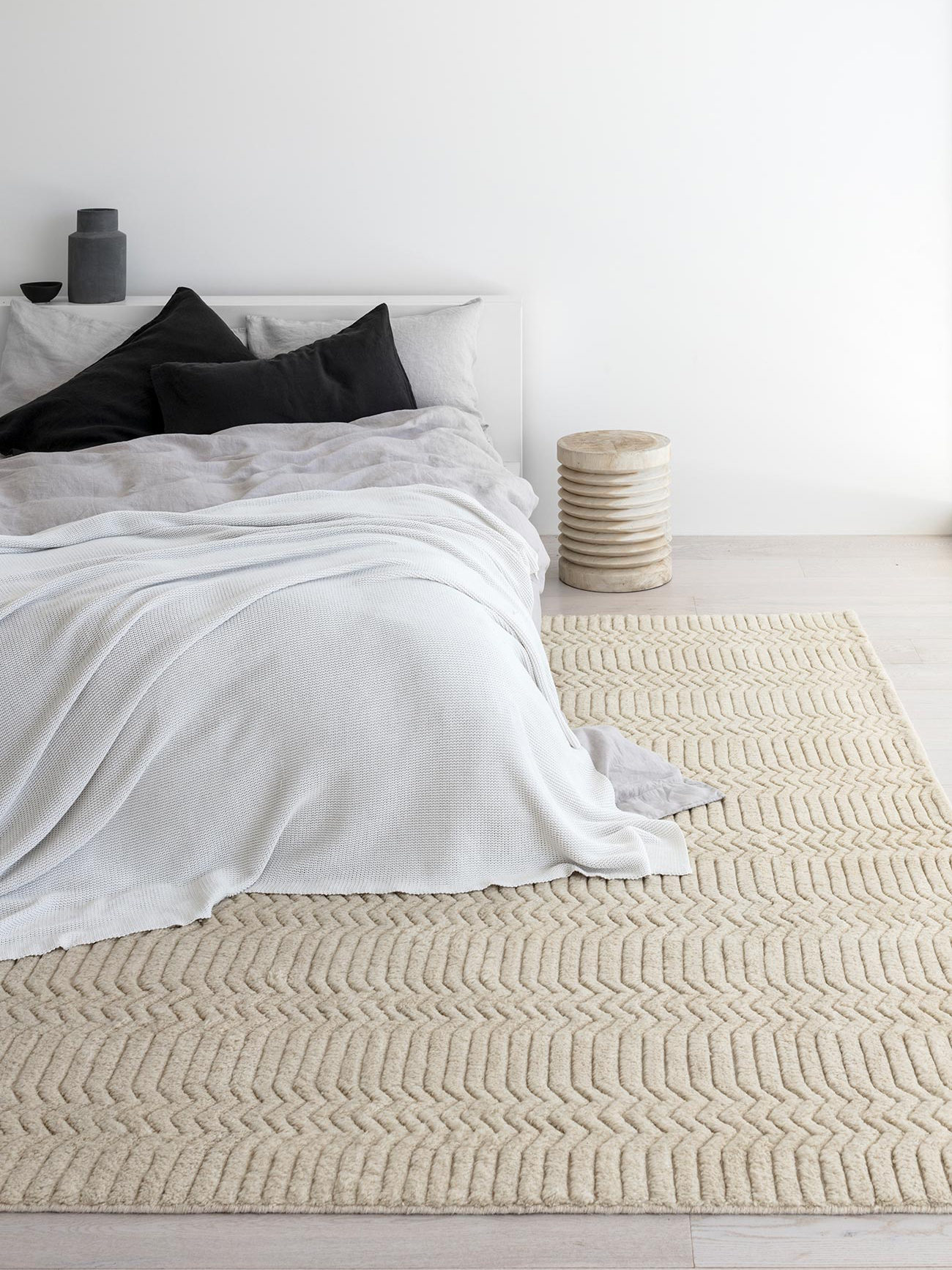 Fluffy, velvety rugs work best in bedrooms and lounges. Keep shorter woolly rugs for high-traffic areas, like corridors and dining areas. Outdoor rugs can also be used inside, offering a great alternative for households with young children and pets.
When selecting the style of rugs, I always tend to choose plain colours with interesting textures or abstract patterns that won't disturb the flow of the room. Remember, you need something that will fit with the rest of the interior, working to create an elegant sophisticated aesthetic.
My ultimate, favourite brand is Woodnotes non-slip rugs and carpets. They are 100 percent eco-friendly and also biodegradable. These Finnish rugs are created by paper yarn weaving techniques and are ideal for indoor use, heavy traffic, and can even be used on heated floors.