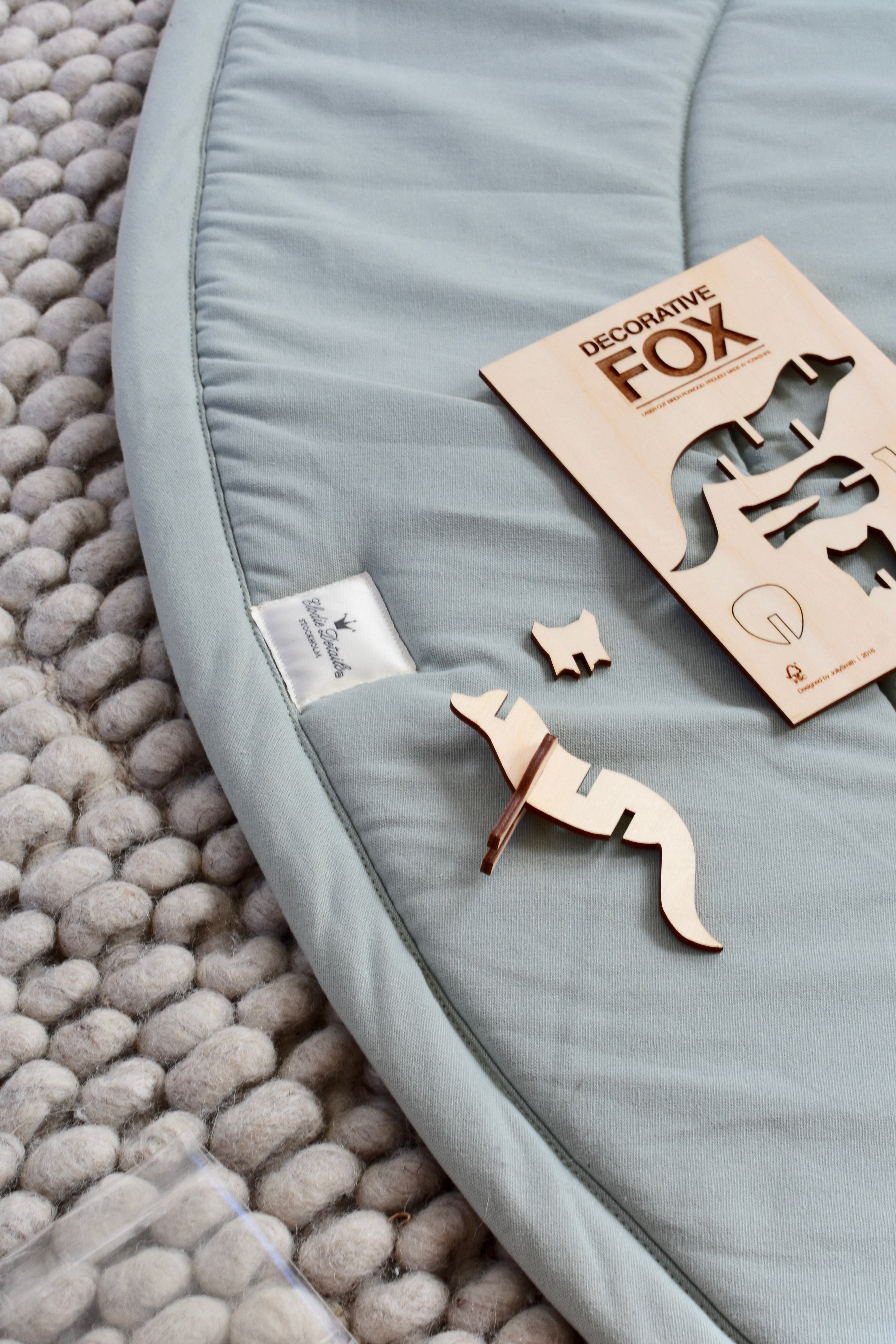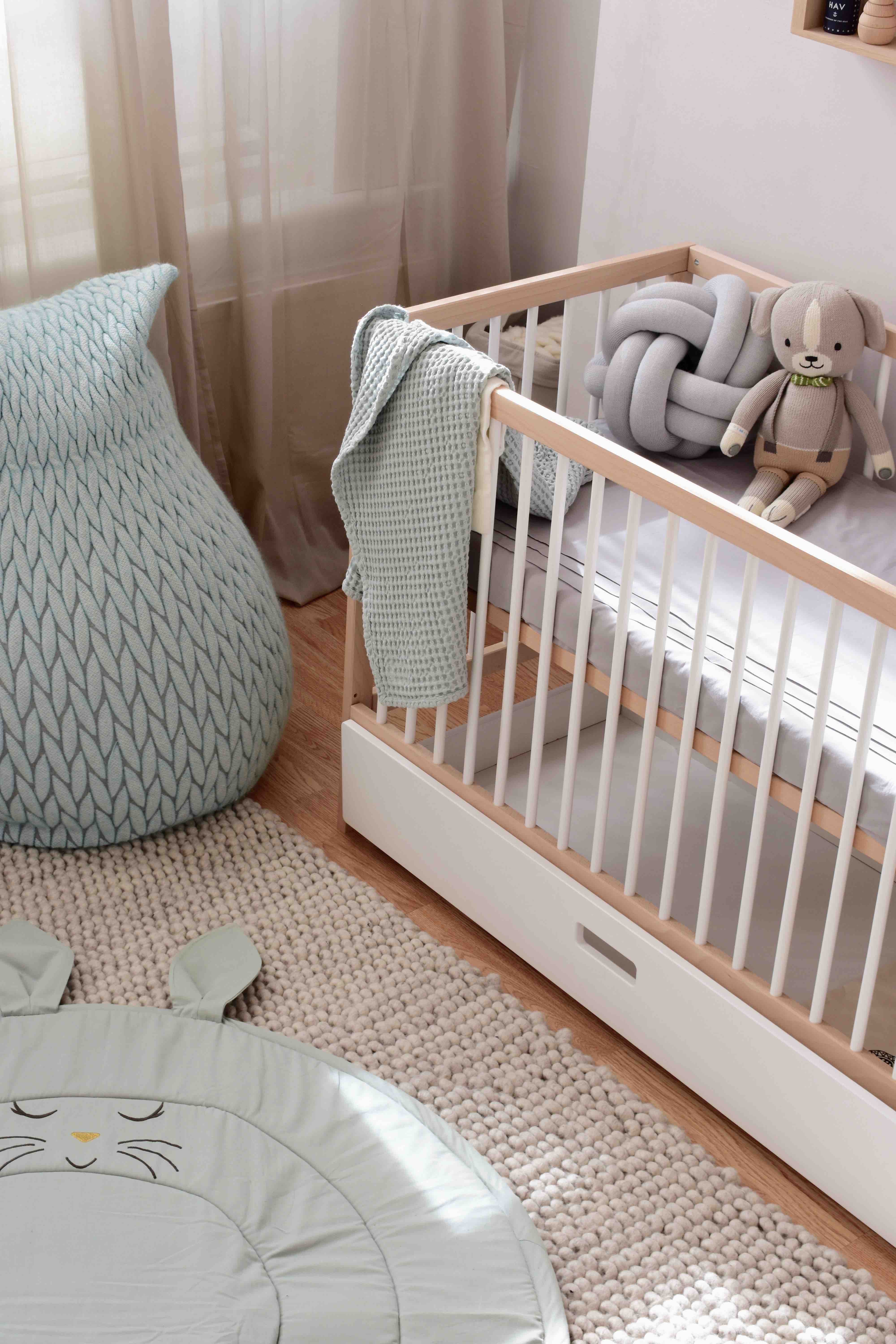 The nursery is finally done! We still need to sort out a few things but here it is… my little boy first baby room!
I wanted to create a calm and peaceful sanctuary for him and for me too. I used my exciting Slumber pouf as an accent of blue pastel hue but kept the overall look of the room neutral with a soft soothing colour palette.
I wasn't really sure where to start with baby products. Mokee offers a very conviniente bundles solution which makes bying all your baby essentials very easy. I choose the space saver cot bundle because our nursery is quite small. It comes with a beautiful whitewashed wooden cot and a drawer for storage, a natural comfortable mattress, a removable changing pad and a small hanging shelf. It's the perfect size for our space and complement our exciting furniture very well.
I dressed it with timeless bedding and my favourite, the Knot cushion from Design House Stockholm to add a unique fun touch of design and playfulness. I also added a sweet rabbit playmat, soft padded area for the baby to play by Swedish design baby brand Elodie.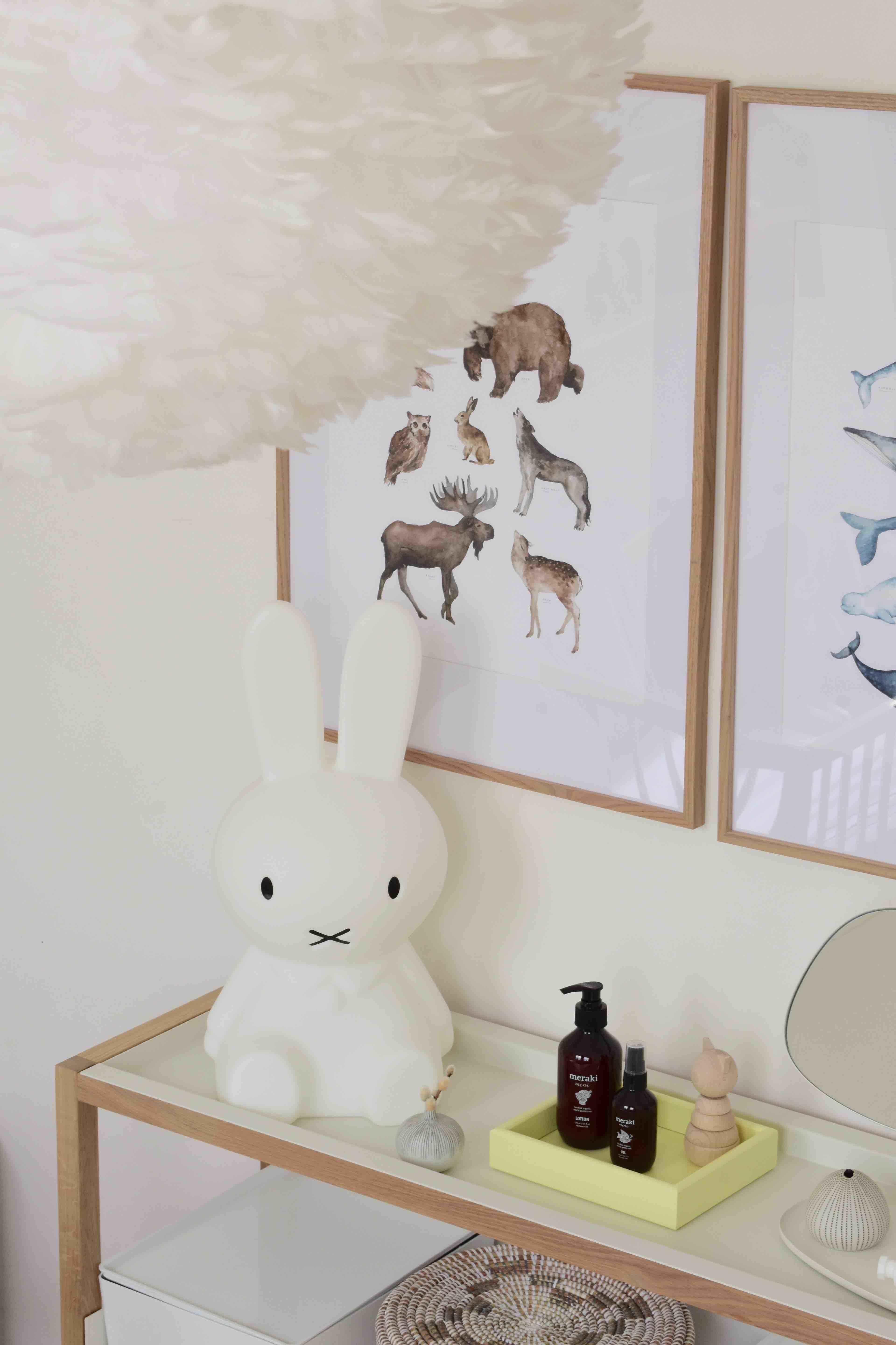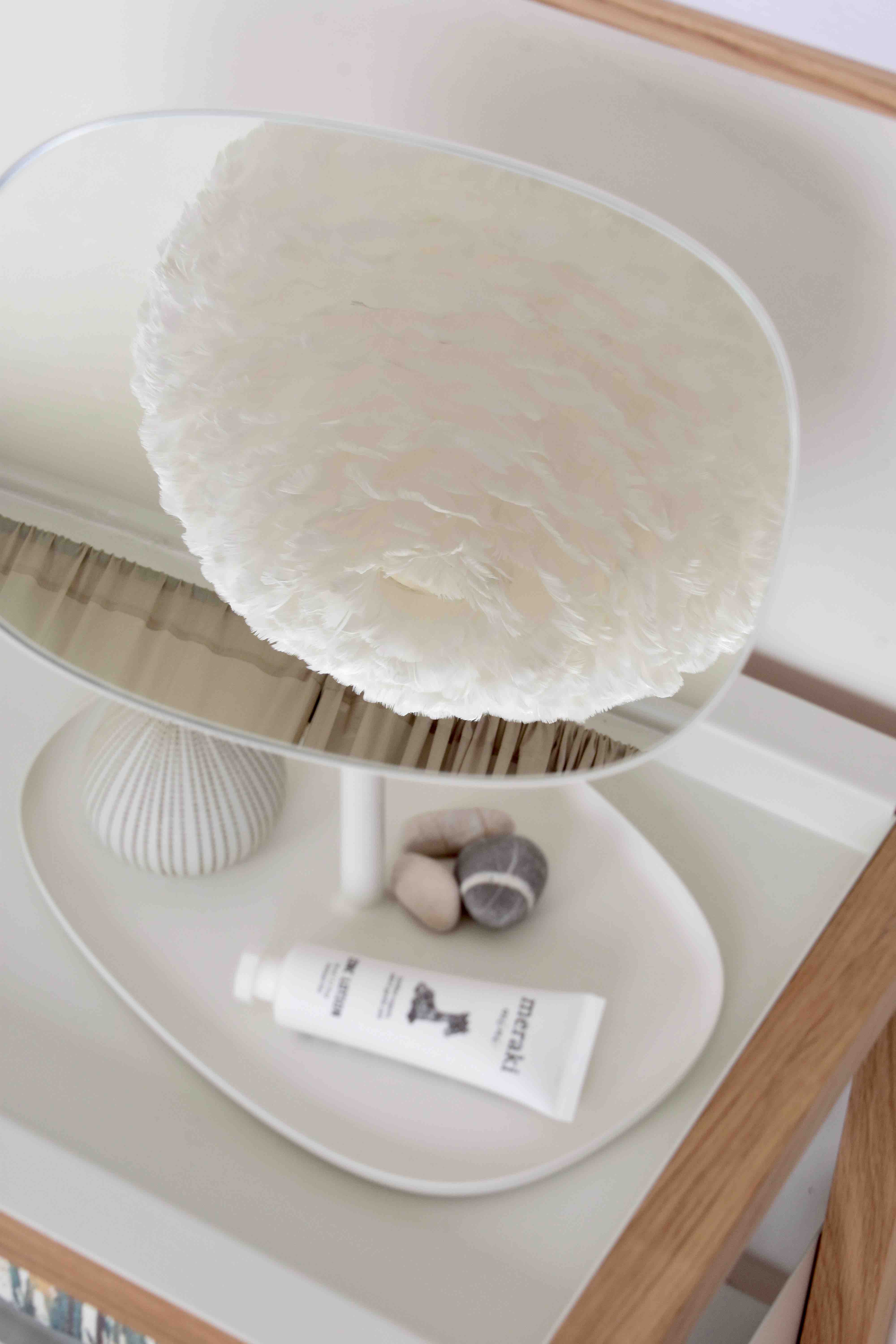 To add a different texture and gentle light to the space I have use the wonderful Eos lamp from Umage. It's a feathery cloud that will hopefully transform his night into soft light dream. To keep a neutral theme throughout the room, I used these lovely animal watercolour prints from the Poster store which echo the colour palette and add personality to the room.
Here is the Forest animals print, it's a fun and cute poster with illustrations of different animals living in the forest, including their names. The poster depicts a fox, bear, owl, rabbit, wolf, moose and a deer. I think it's a really cute way to learn new things while adding a decoration element to the space.
The Whales poster is a stylish poster with different types of Whales and their names. From left to right: narwhal, killer whale, fin whale, blue whale, beluga whale, sperm whale and humpback whale. This poster is perfect for the (aspiring) oceanologist. I choose the 40×50 cm prints and framed both with larger 50×70 cm oak frames and a white passe-partout (50×70 cm) , this add some depth to the print and create a symmetry in the room.
The Flip mirror is one of this simple piece of design that is timeless and truly iconic. Designed by Javier Moreno for Normann Copenhagen. The flip mirror made from glass and coated steel is available in 7 colours, black, white, sand, blush, grey, and now Brass and Matte steel to celebrate the anniversary products. Predictably I choose the white one, which fit perfectly in this design and I really love!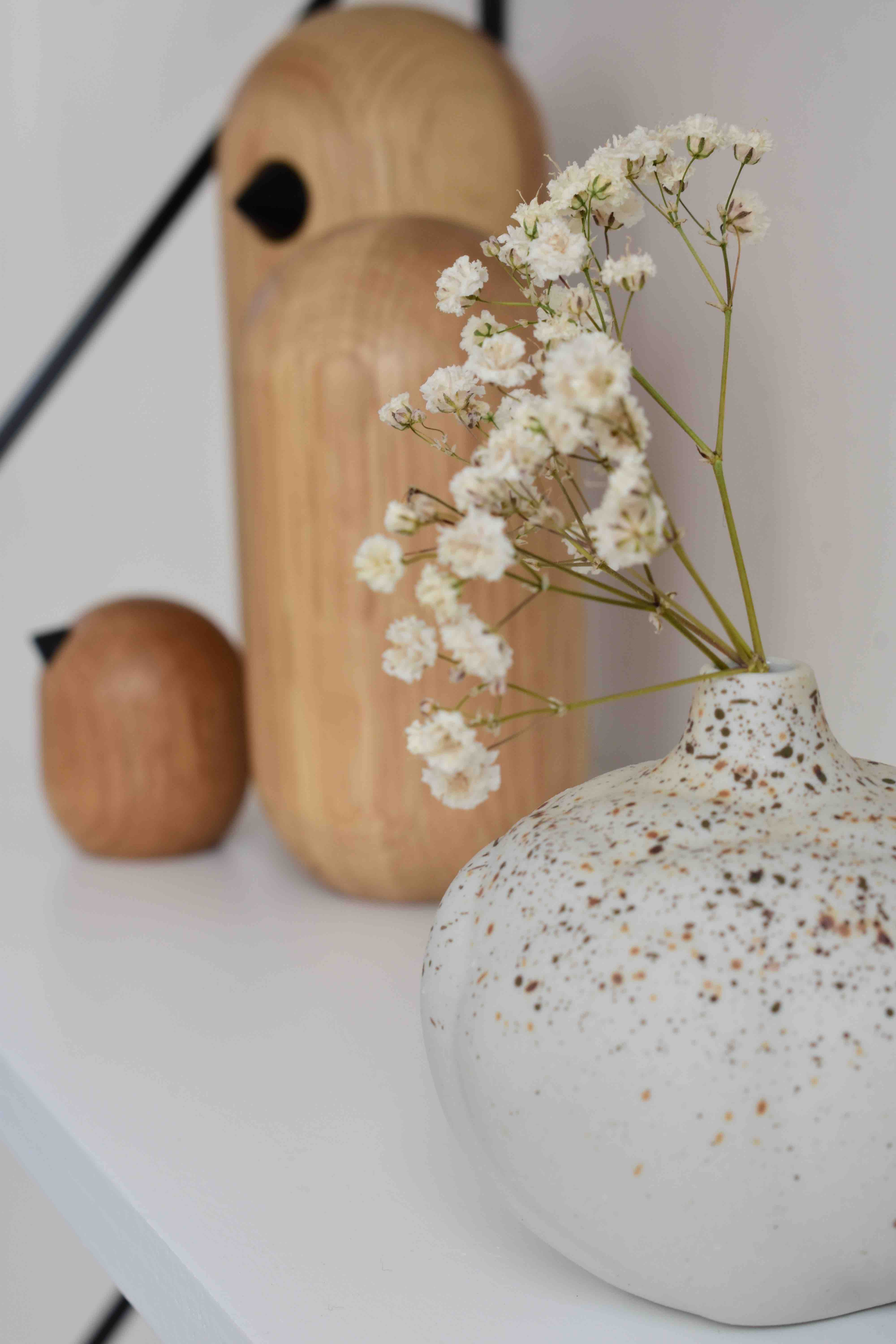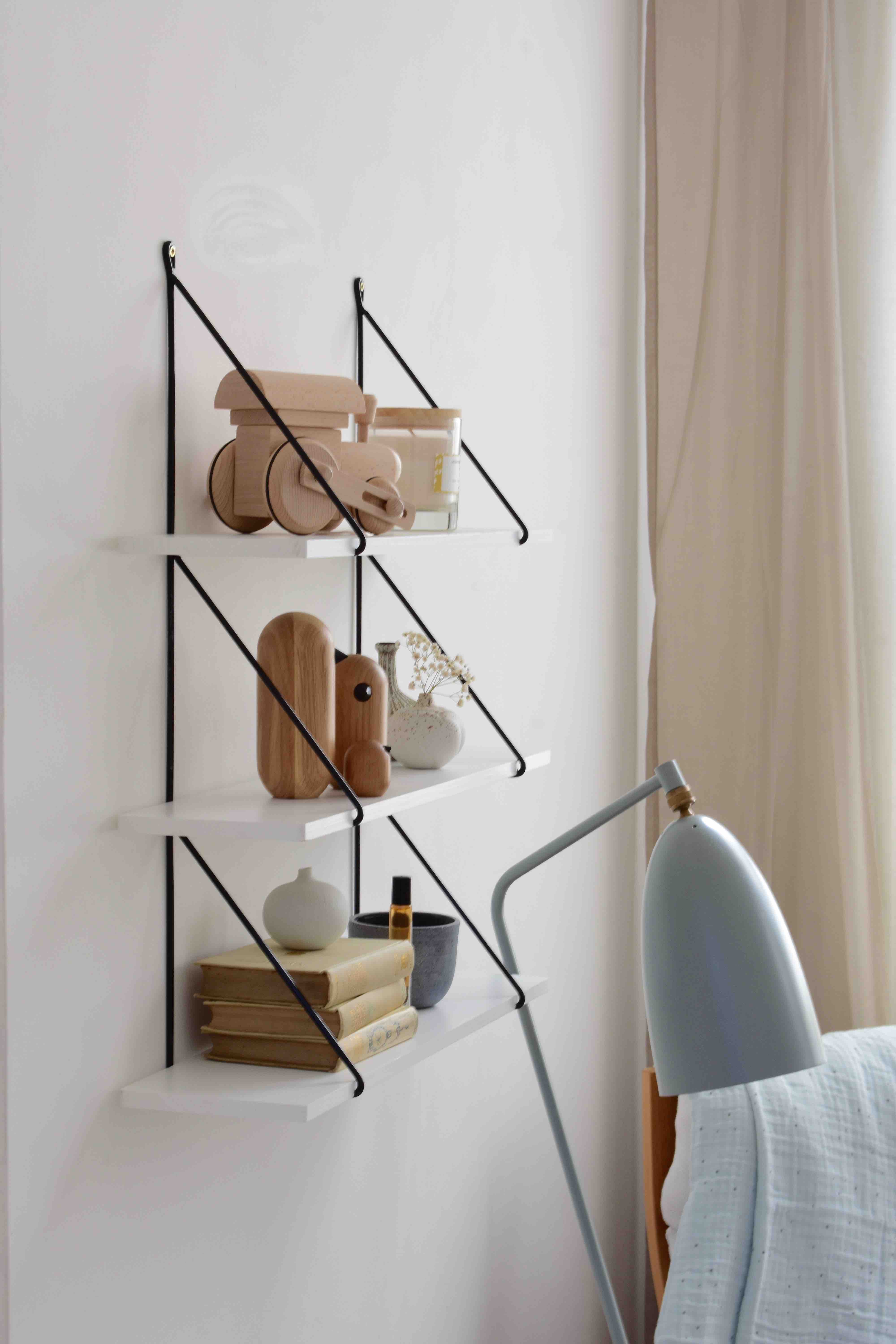 Keeping the room simple and light, I introduce some iconic designer pieces and lovely wooden toys into this soft bedroom.
Like this minimal and iconic 3 little birds designed by Jan Christian Delfs. These irresistible decorative figures perfectly represent our new small family and I love how each piece complement each other. They also come in a various range of colours if you prefer to inject some bright hues…
Sarah & Bendrix is also a sublime company founded by Veronika in 2009 whilst on maternity leave. She created a beautiful natural, sustainable materials and eco friendly wooden toys collection with her daughter in mind. The classic Natural Wooden Train, is one of this toy you know he will always keep. She also design very intuitive and beautiful toys like Frederick a handmade wooden stacking dog toy or Camilla, an adorable wooden stacking kitten. All toys are untreated wood, unvarnished, so completely safe for your child.
I needed some essentials muslin cloths, Emma & Noah have a lovely selection of organic sets which are perefct to start with and also had the same colour as my room.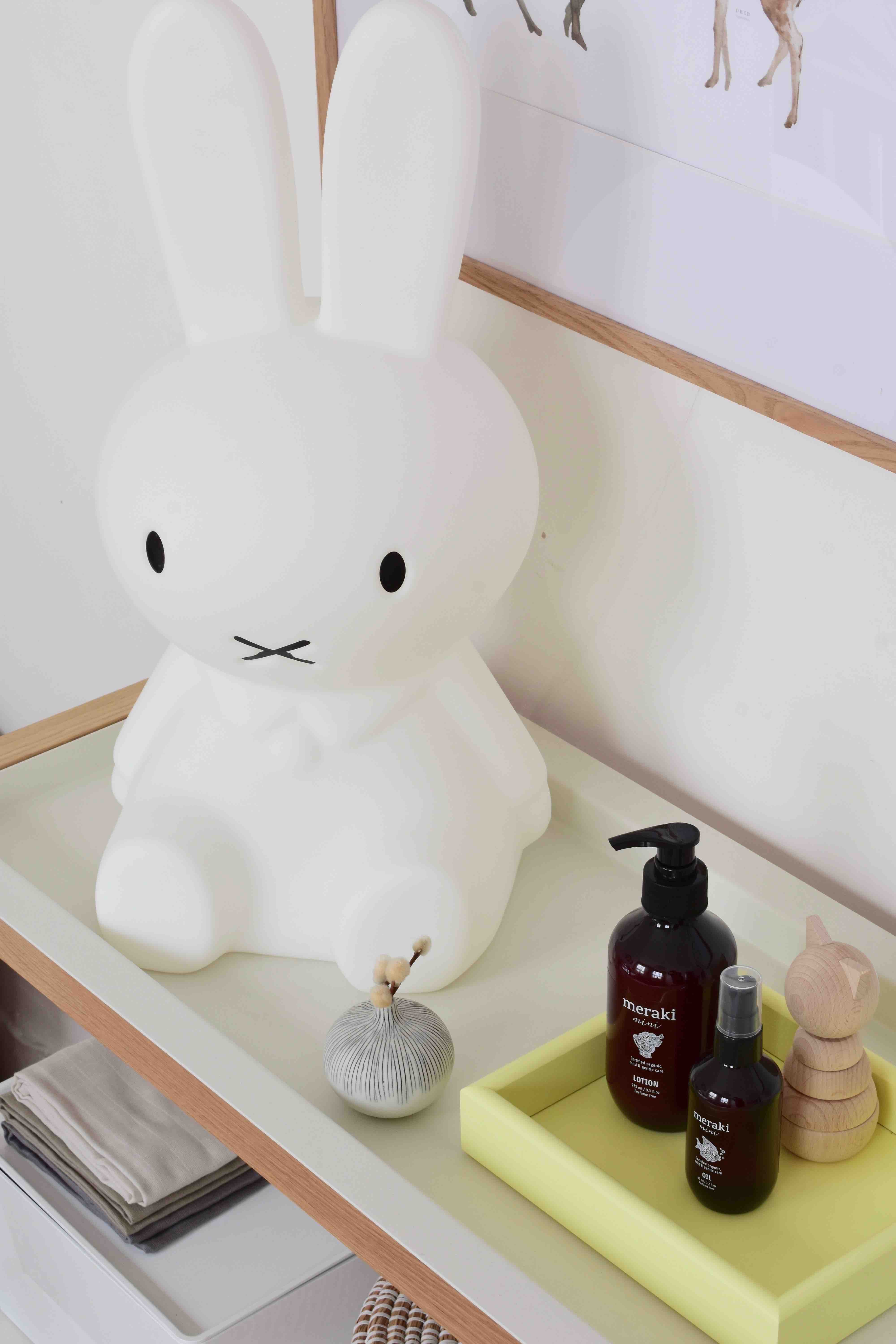 I truly believe every nursery should have its own iconic bunny MIFFY lamp, not only its classical character is an emblematic statement to any kid bedroom but its also disguise as a really useful led Lamp that will add a warm soft glow to your bedtime routine. The Original version is 50 cm high with a dimmable remote controlled with Wake Up and Sleep timer functionality.
To store all his books and small decoration, I install the Norr wall Magazine Holder designed by Ditte Buus Nielsen for Skagerak. This beautiful clean oak frame with a leather ribbon to secure the items, combines functionality and aesthetics. I started a small book collection and also display the lovely Star Balloon Fox Poster  from the Poster store. I really love this small display, perfect for all your bedtime basics.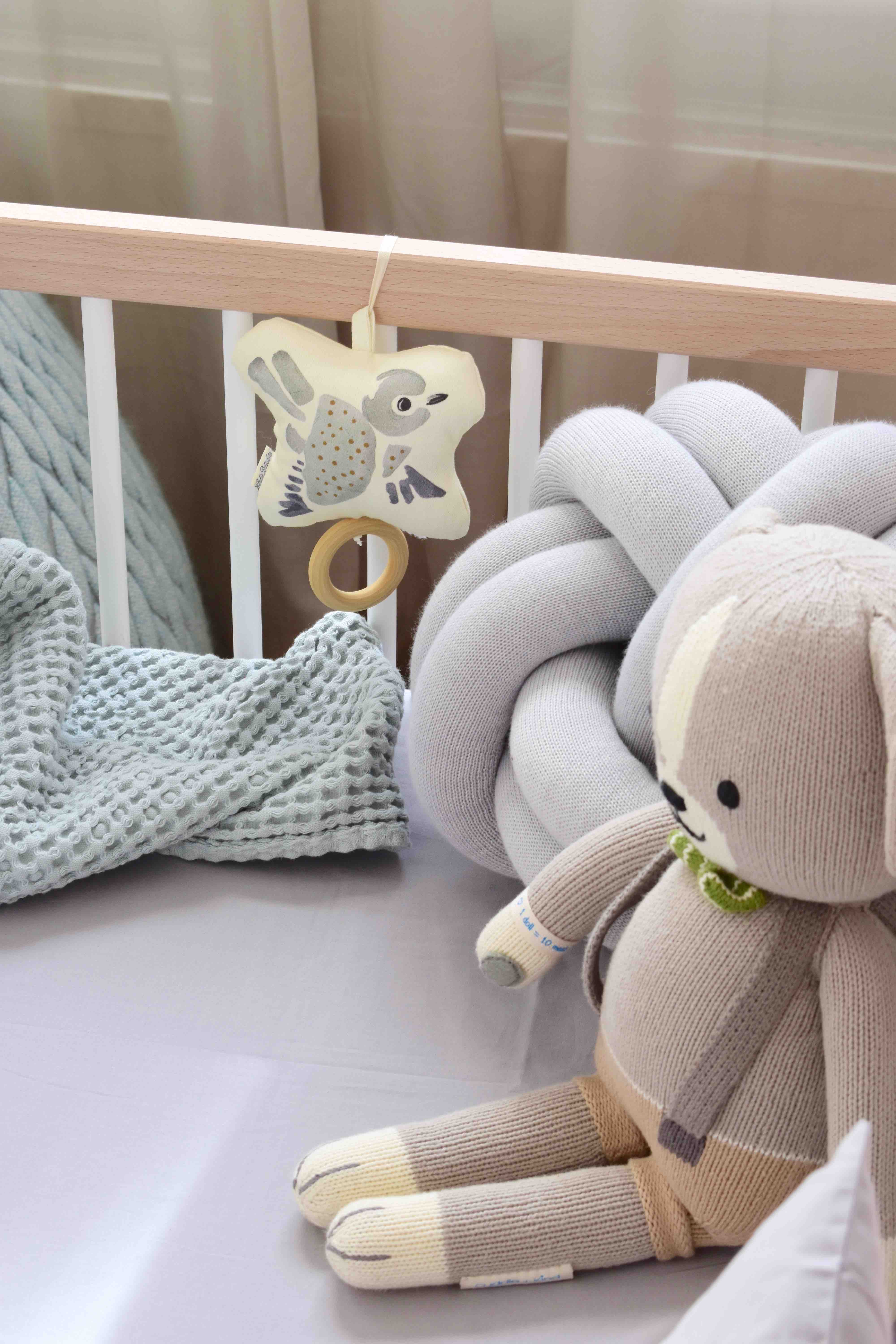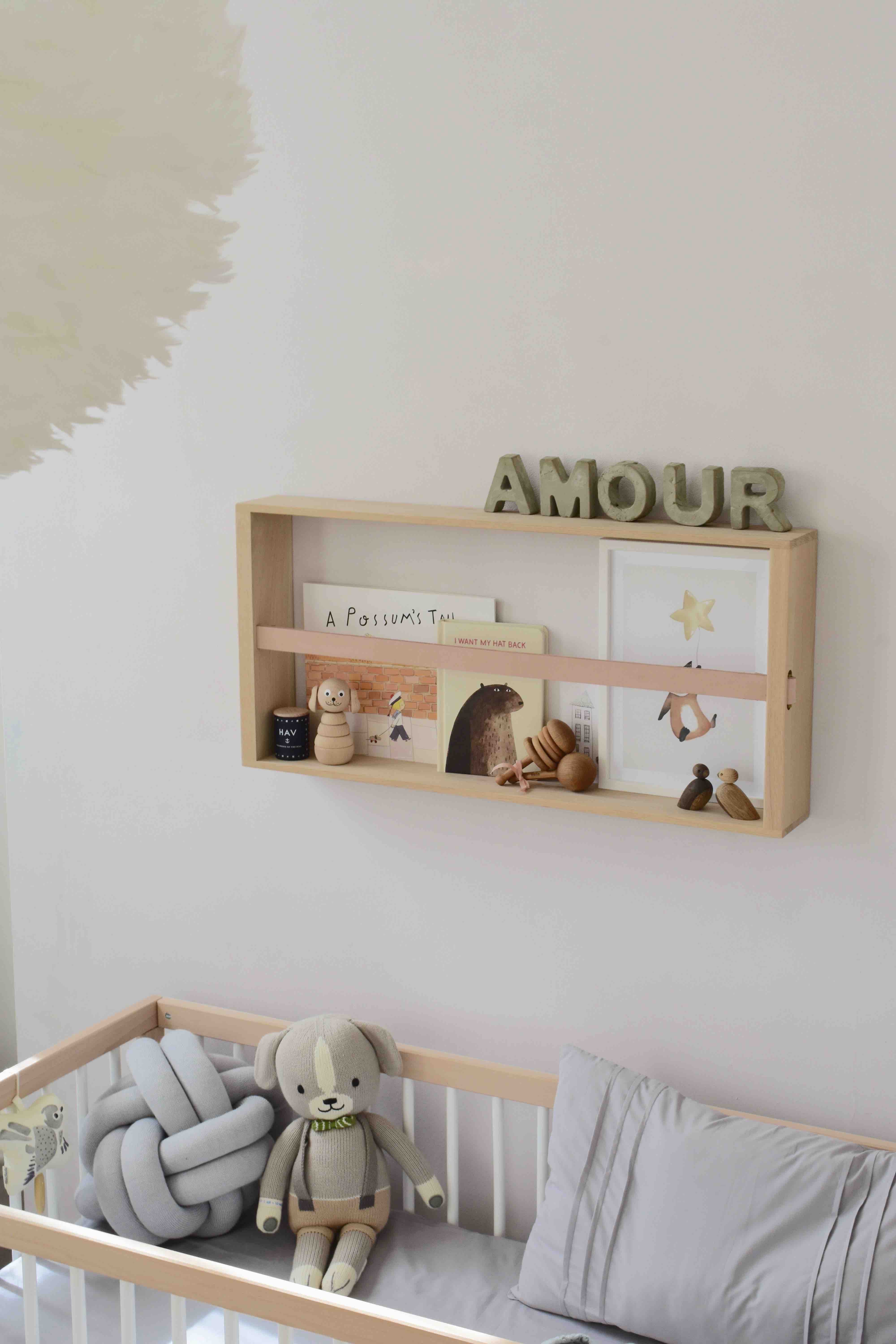 I try to think of few accessories that will be both decorative and practical like this musical bird mobile by Elodie. I am hopping it will help with bedtime, playing softly "It's a Small World" song. This song was created by the Sherman brothers who wrote "It's a Small World (After All)" in 1962 for the attraction at the Disneyland Paris which is also one of my favourite!
His first-ever doll is the Noah Dog from Cuddle + kind! A 100% cotton hand knitted doll offering a kind companion to his first moment in life! Each doll comes with its own quote and a birthday, Noah's one is "Don't ever lose your sense of wonder." which I really like.
I am still looking at few items to complete the look. I am aslo thinking of trying co-sleeping for a while which means I will most likely add a small basket in my bedroom…but, for now, I hope this post has given you some ideas or inspiration for your own project.
As always, I would love to hear from you and find out more brands or fun ideas to help create a nurturing environment for babies, please feel free to share any tips in the comment below.