A small bedroom can be challenging for storage and comfort. I always lived in big cities and always try to make sure that sleeping was a very comfortable and relaxing experience no matter the space. Try to always put your bed in a power position when thinking of the layout of your bedroom. You can read more information on
power position and Feng Shui essentials here.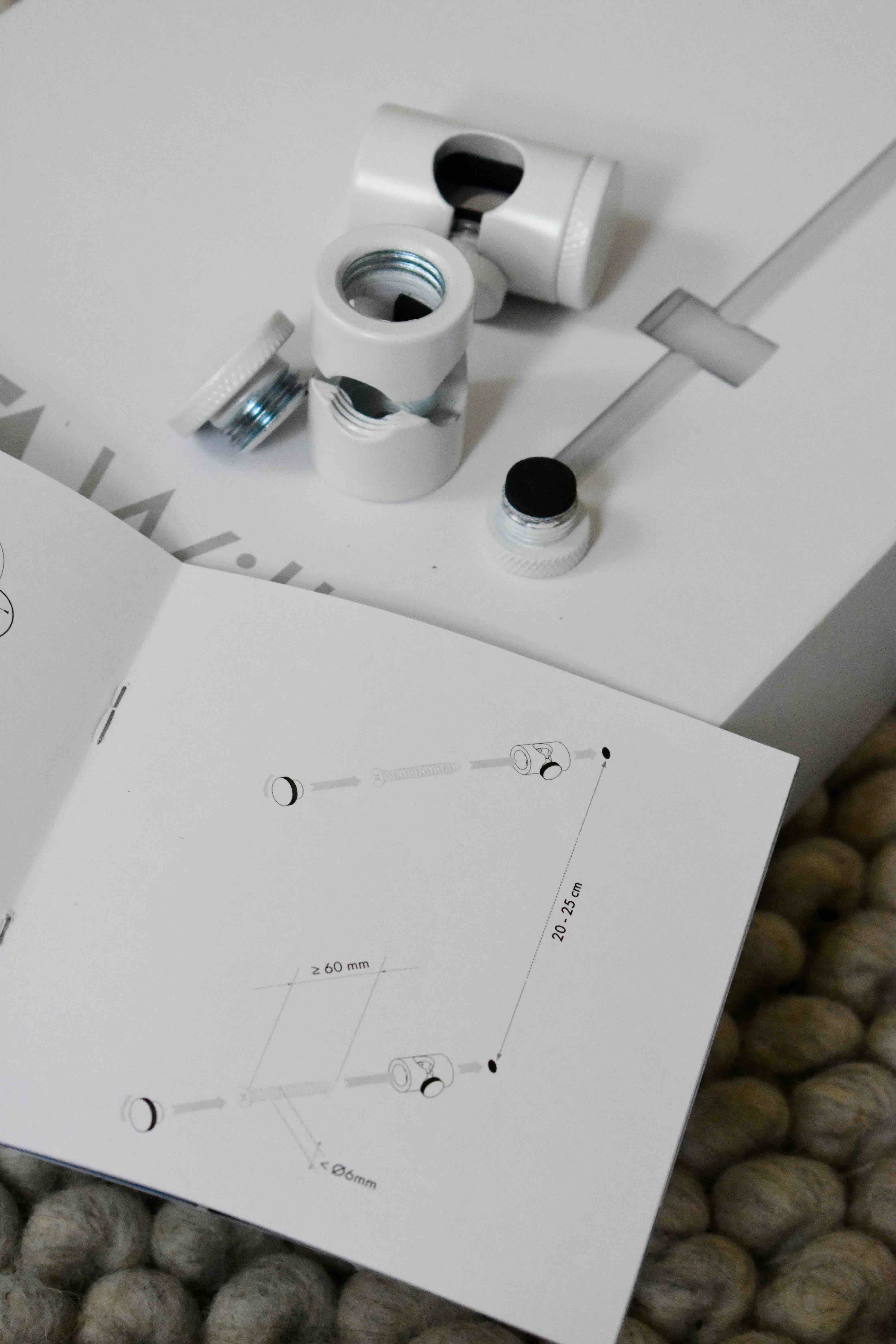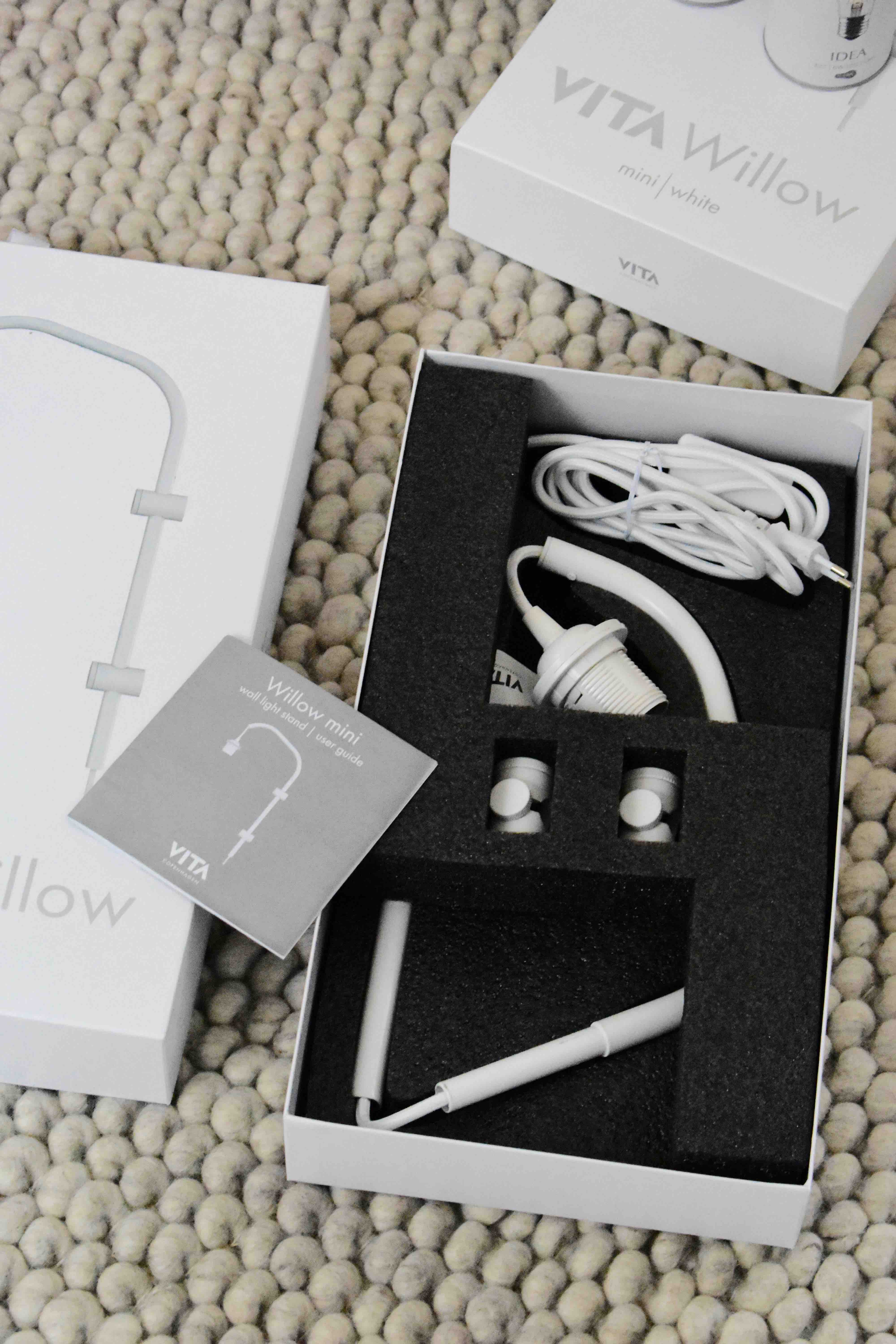 It's no secret Sleep is a very important part of our lives…as I am only sleeping few hours at the moment I realise how a good night sleep affects everything in our day and can be the main element to our mood, our energy and our efficiency… I have changed my bedtime routine to an early sleep time, and try to avoid screen after 10 pm and switch with a book! I also updated my lighting for a softer more subtle wall lamp to help me relax before bed. I always loved the E
OS feather lampshades
and they also come in a
mini size
which you can use as wall lamp with the
Willow wall mounted accessories
that allow you to hang your mini shade without having to install extra electric cables inside your wall or ceiling. The natural goose feathers add a unique natural element to the room and diffuse a soft warm glow.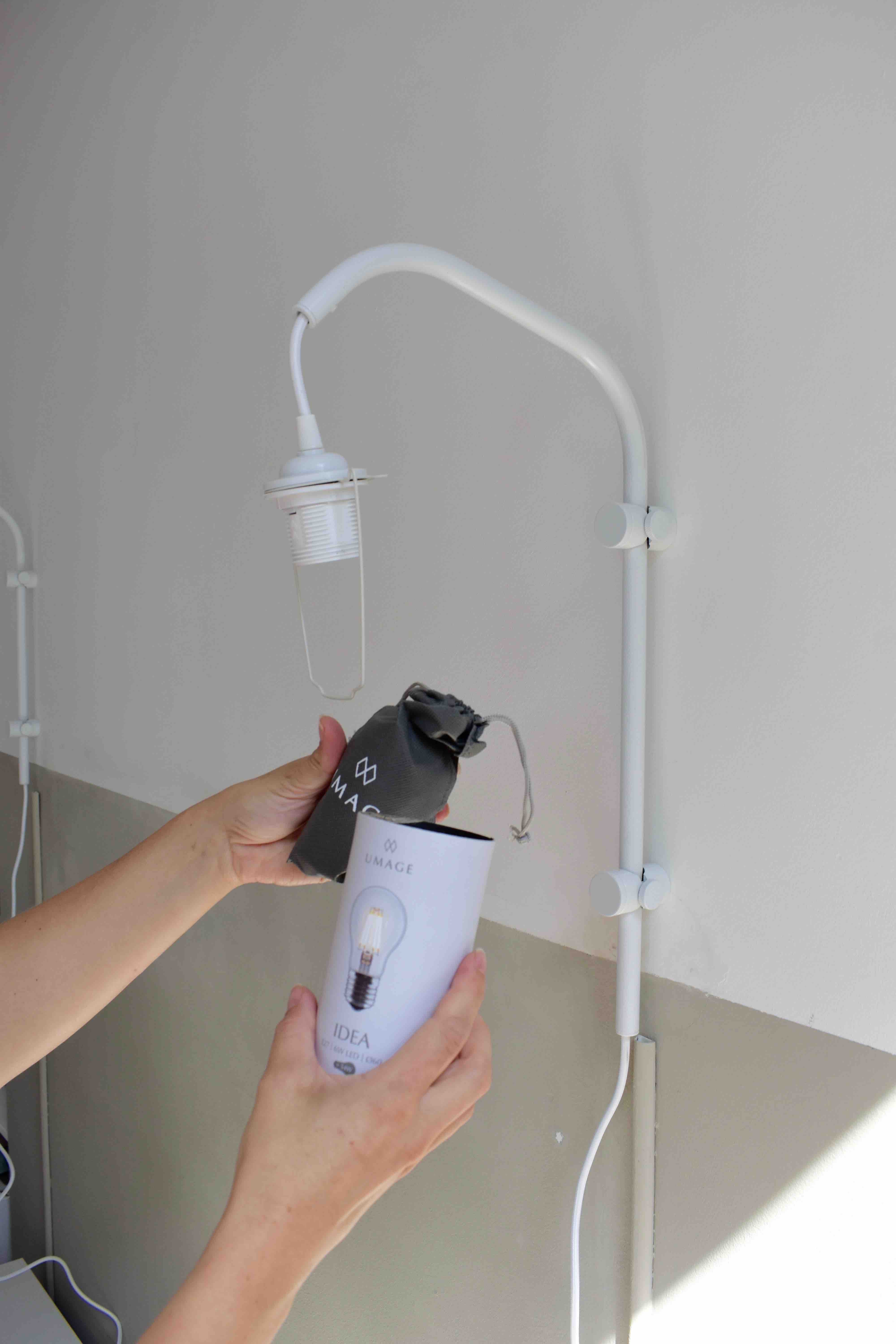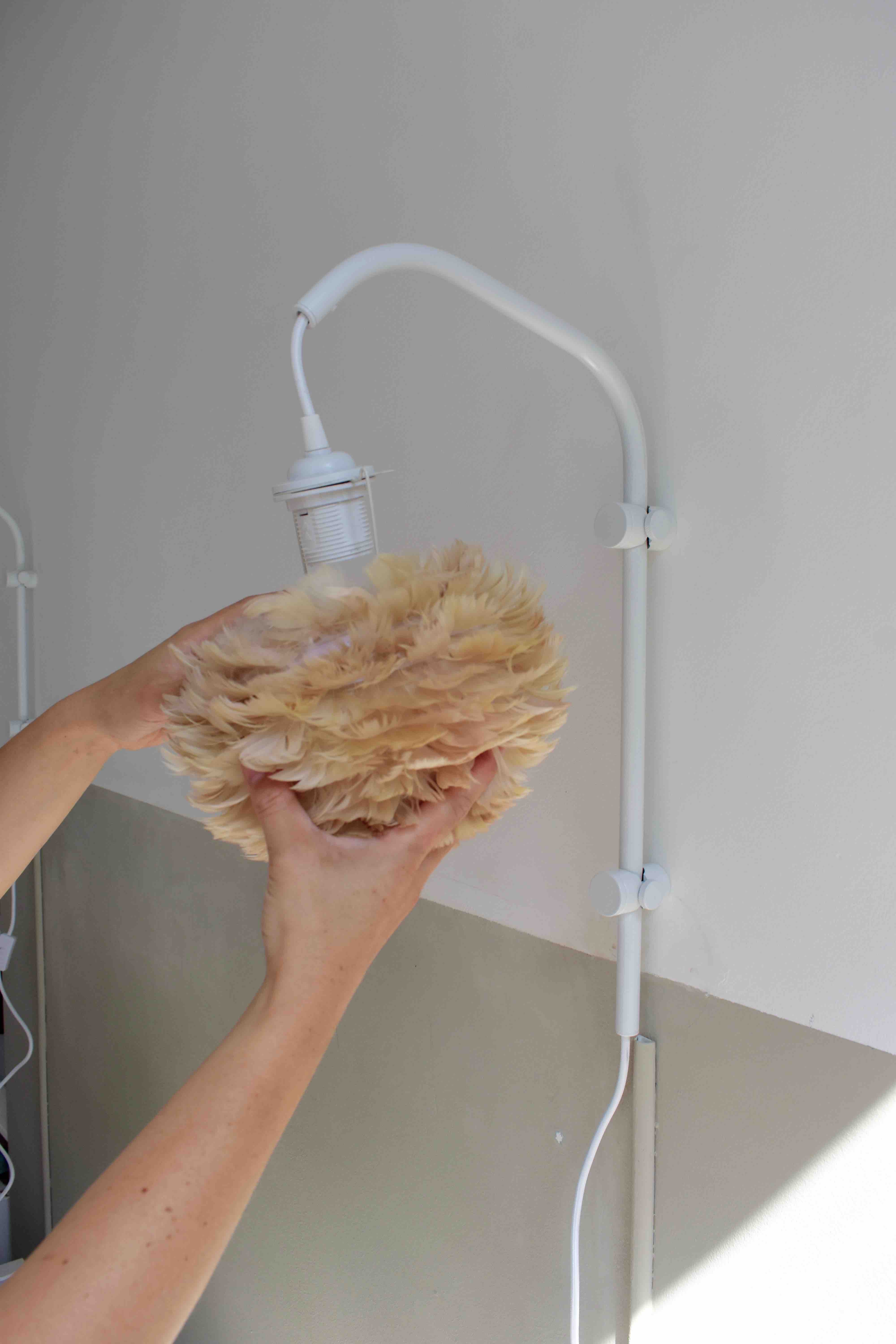 I will recommend minimal tones when designing a bedroom. This will help you relax and think and reflect on your day. I also think having high-quality bedding that reminds you of a luxurious hotel bed is a must. This summer I had the most wonderful time in South of France where I slept, during the hottest days, in soft and refreshing linen bedding. I am now completely obsessed with linen bedding as there are soft and naturally adapt to the temperature, which makes them perfect for summer and winter.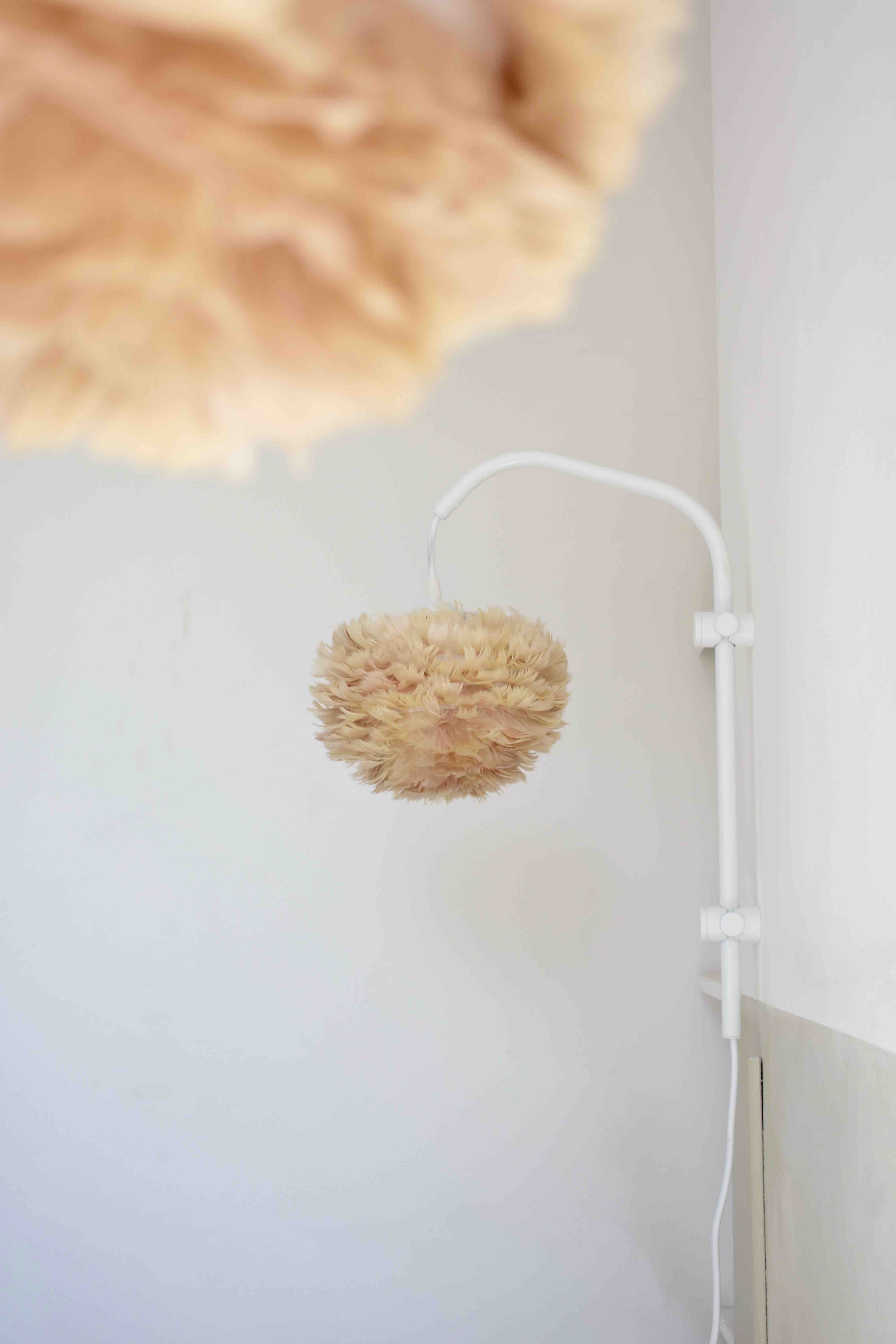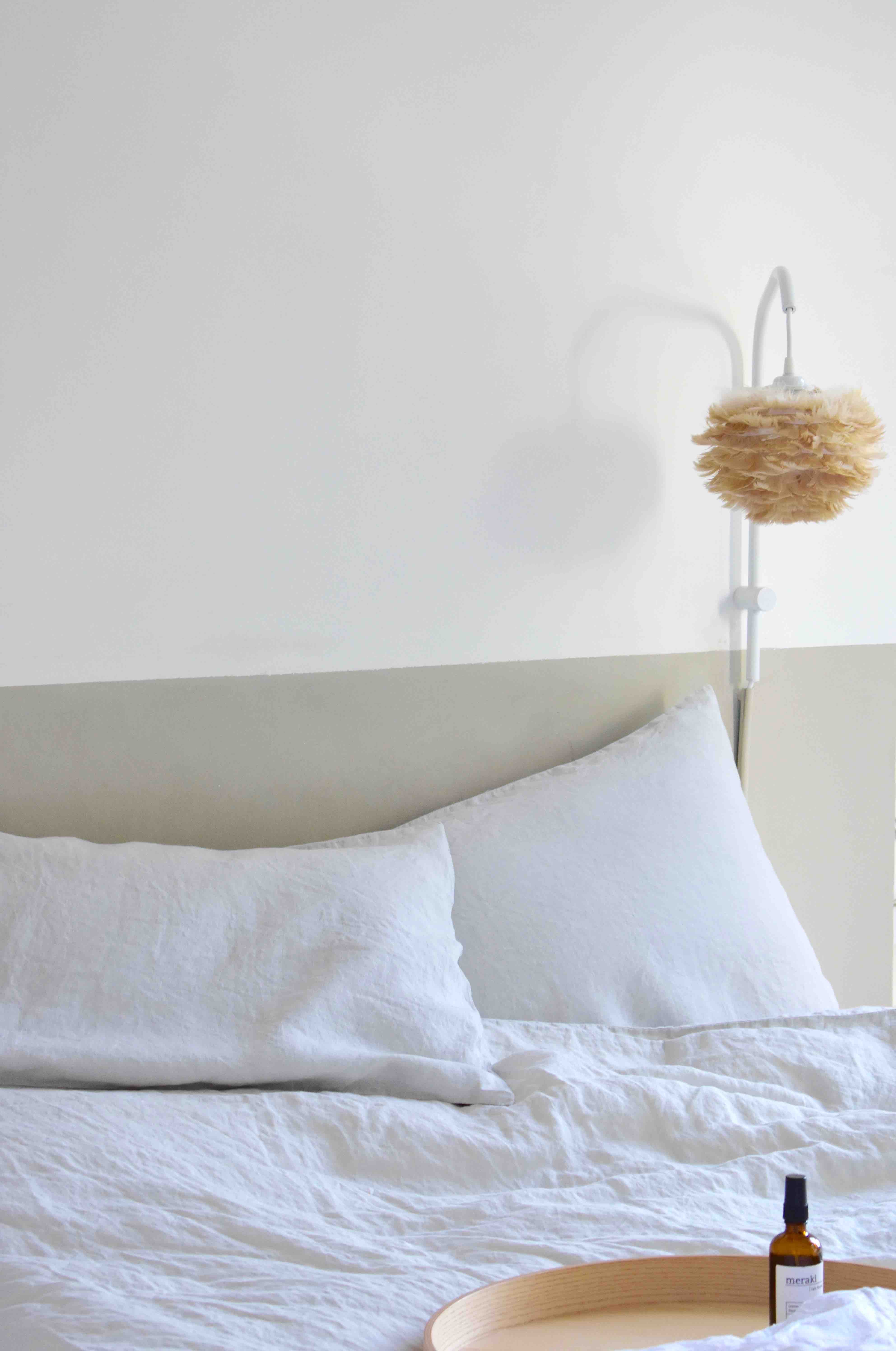 In the past, I have work with Linen me on table styling, and they recently launched their new
Stone Washed Bed Linen
collection with 38 different colours from muted neutrals to soft coral and pistachio. No need for ironing, (a must!) the stonewashed linen is supersoft and gets better with age. My favourite one is
the Silver
but they have a large selection of deep greys and taupe perfect for the colder months.