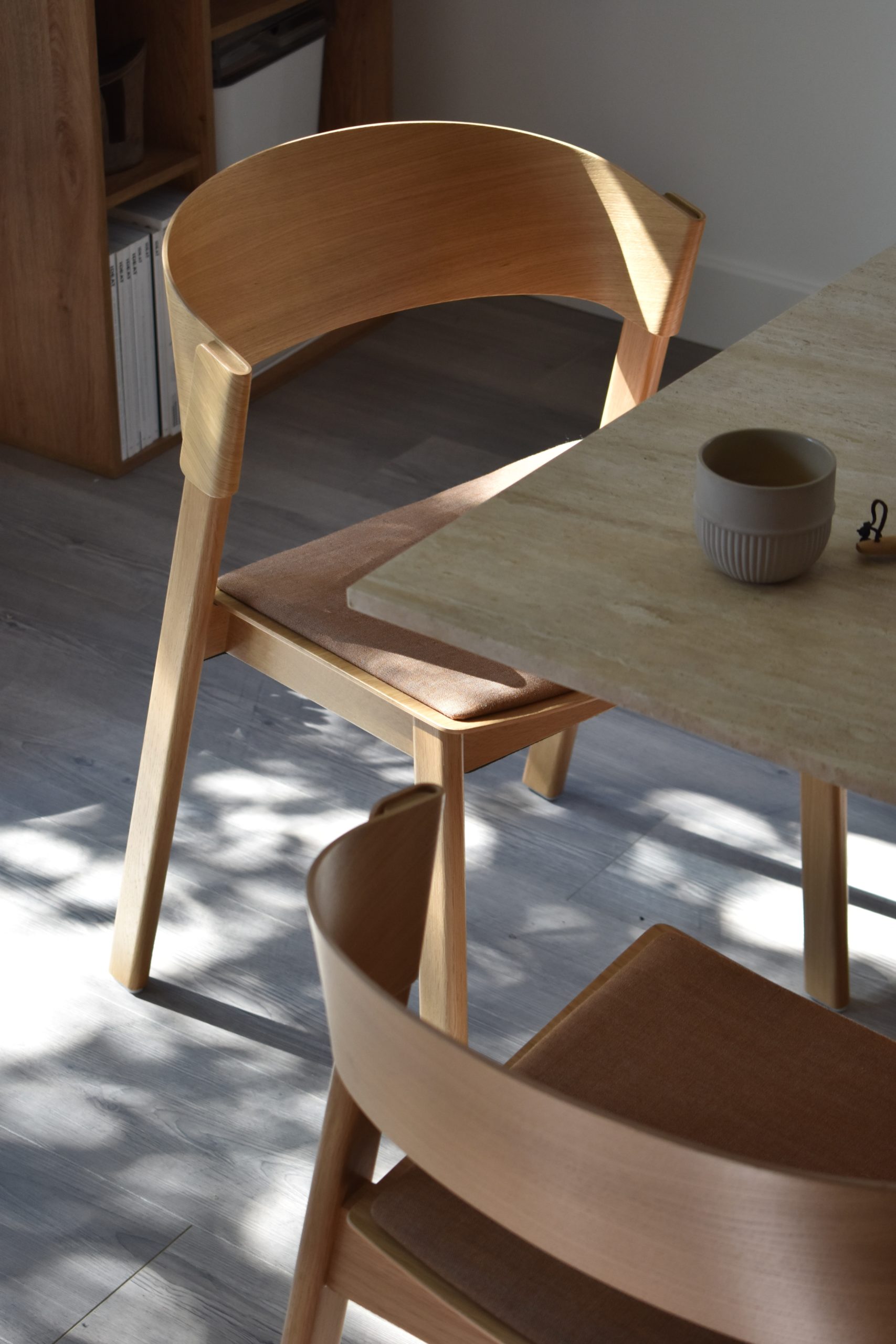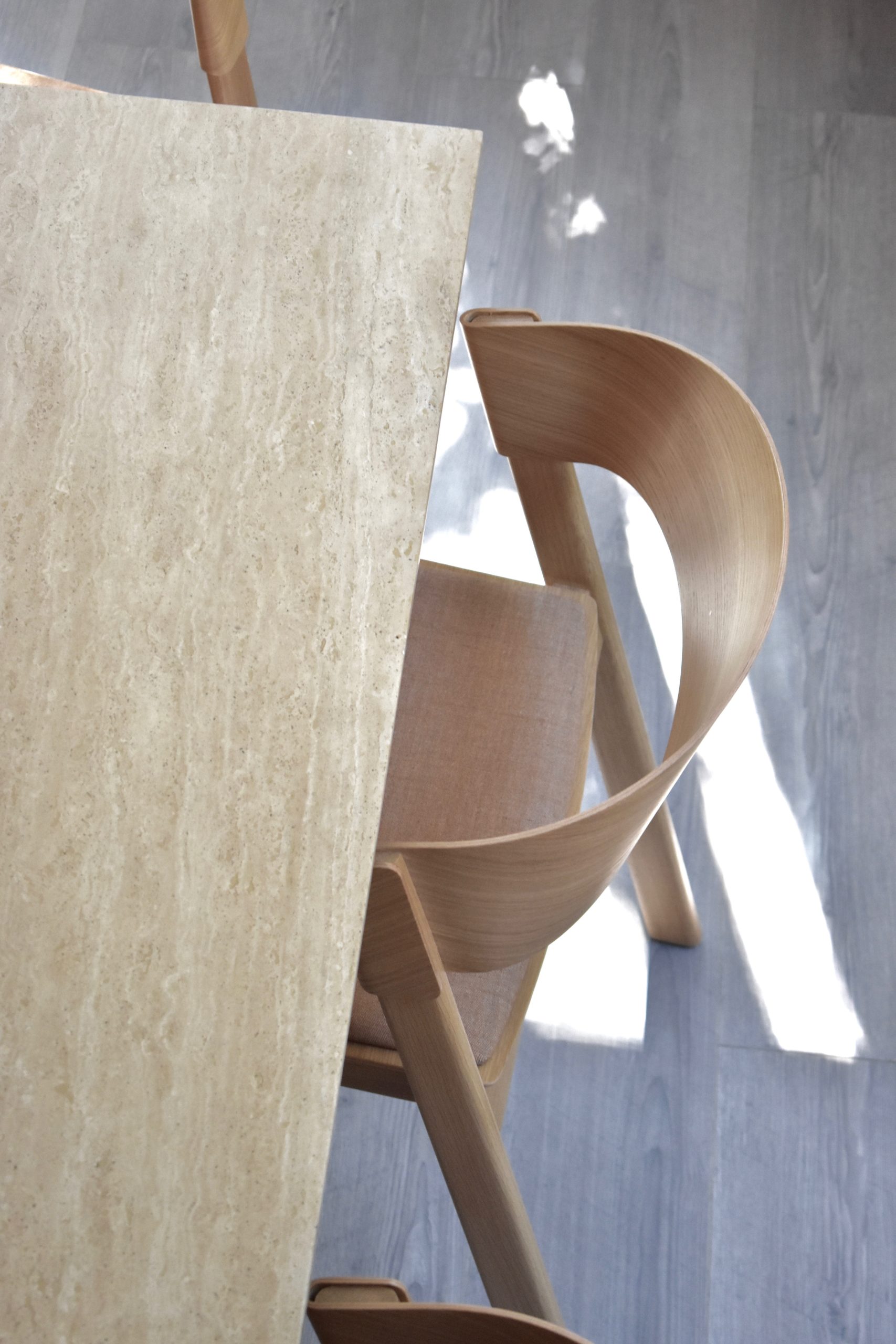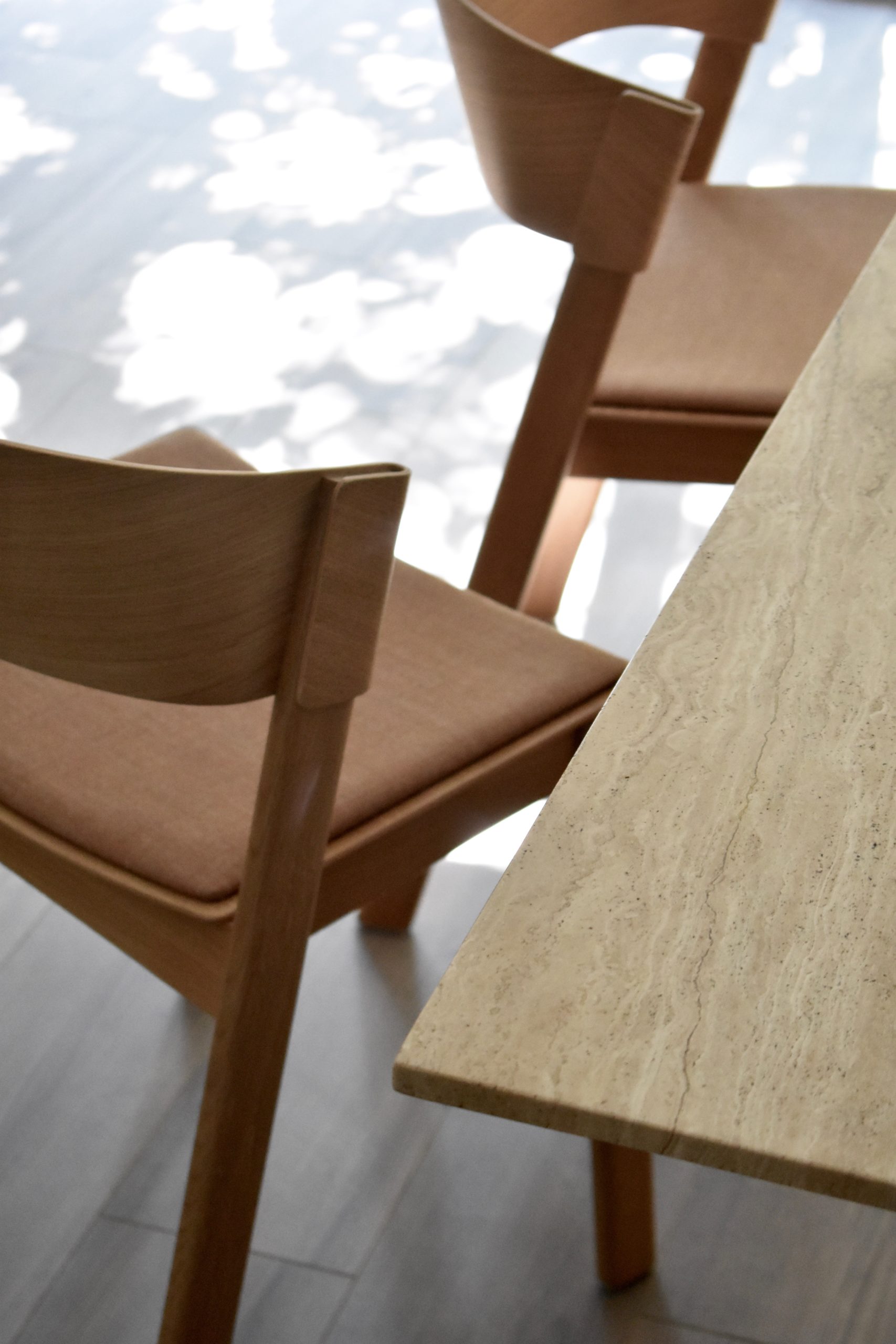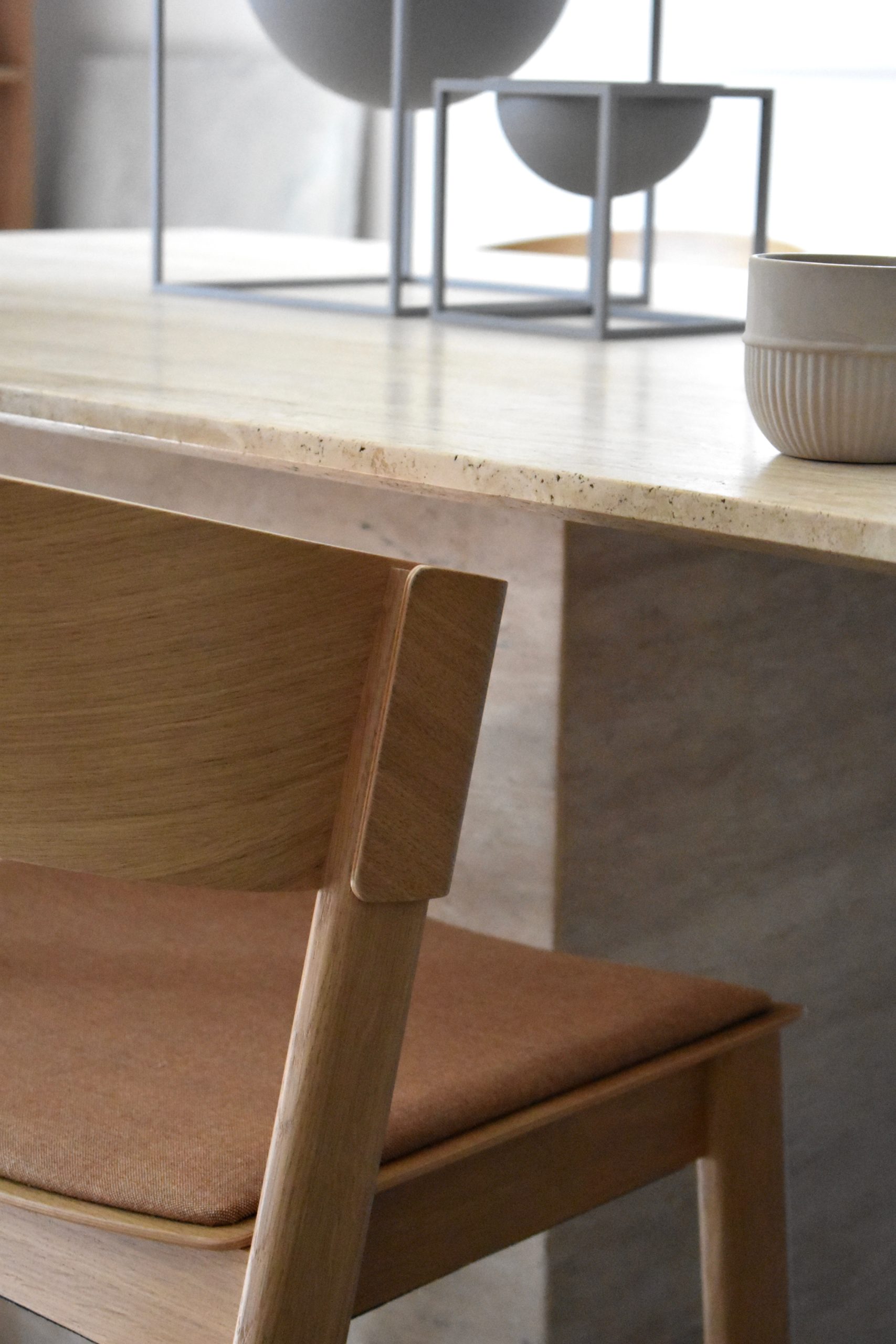 For the longest time, I have been living in really small studios & tiny small apartments in both very busy cities like Paris London and we never had a formal dining room.
So I was very excited to finally put together a dining set that will work for us. I always loved the Muuto cover chairs. They are very functional, elegant and a truly timeless wooden chair. With its curved backrest that folds elegantly around its back legs and ties the design together, the Cover Side Chair explores the possibilities of veneer, paired with a deep comfort, modern expression and sturdy base in solid wood.
I really love the fact the side cover chairs are stackable which is really useful when you live in small spaces and need the versatility of moving furniture around to change the space.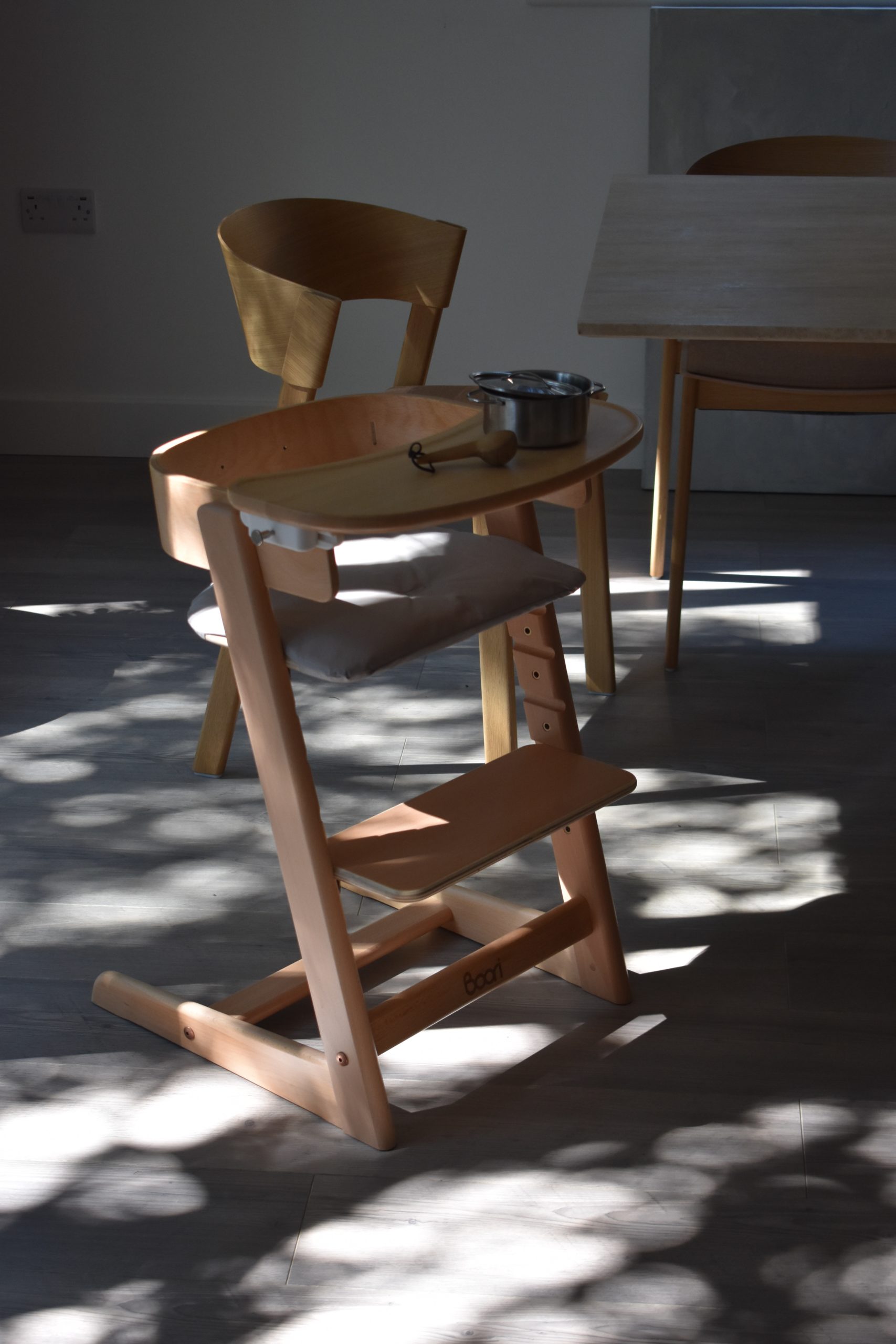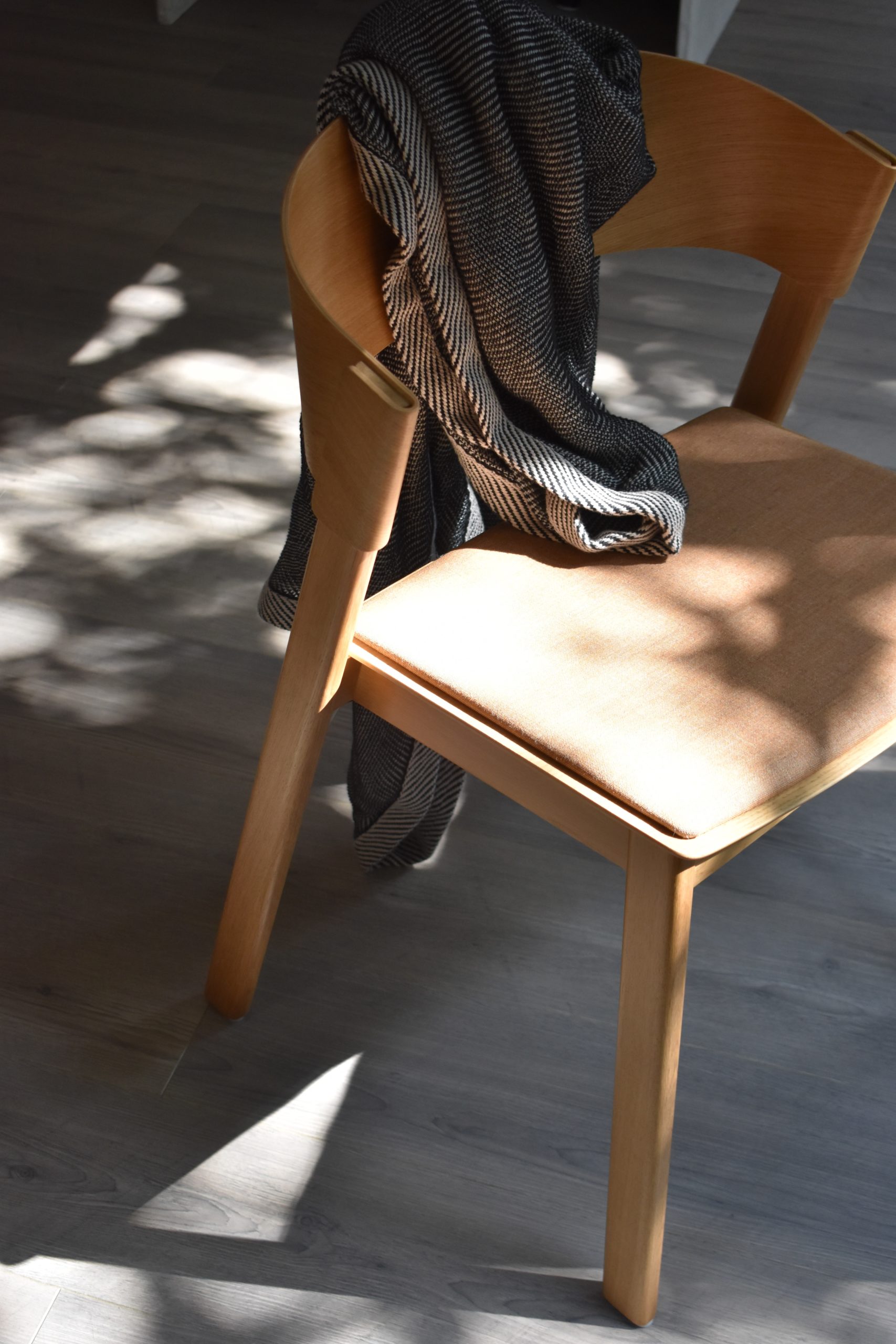 We found a travertine table on Facebook market for a bargain! I had to get two men's delivery as the table was very heavy!
I love the contrast of material with the wood veneer and stone, it is also extremely durable which is perfect when you have young kids at home!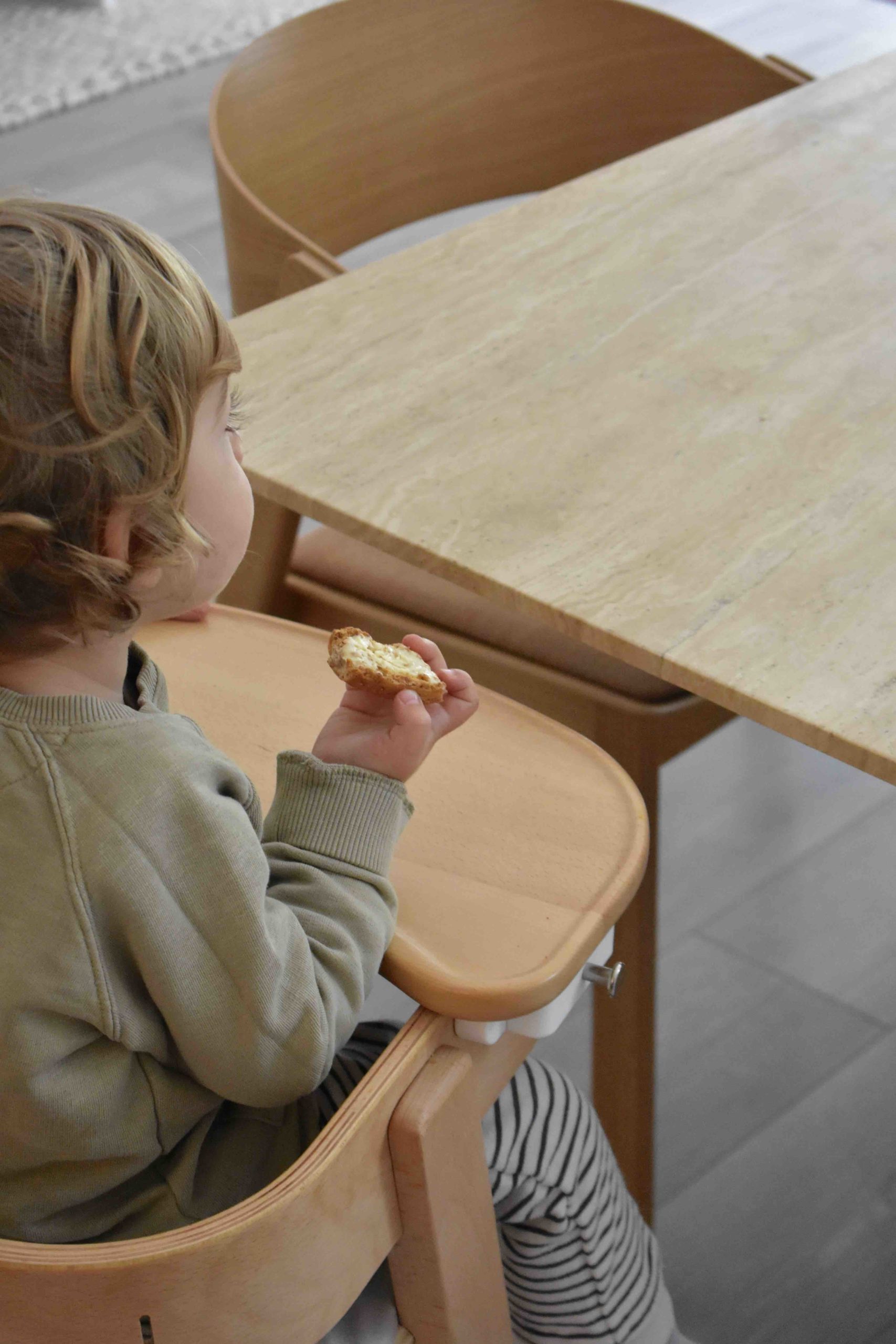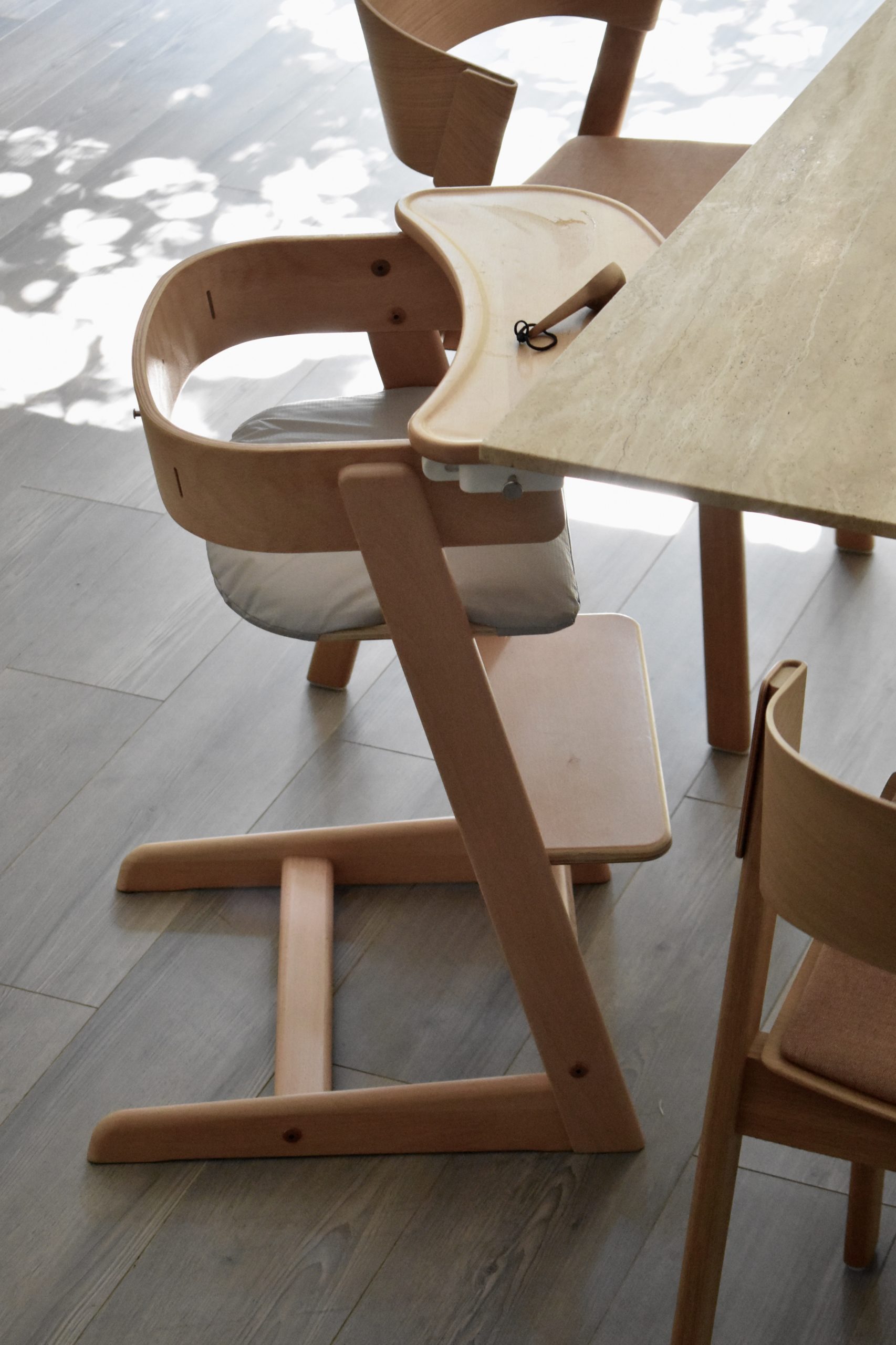 To match our latest design chairs we needed a beautiful highchair to fit with the scheme. The Boori highchair offers comfort and safety while having a minimal stylish design. It can be used as a highchair for babies aged 6 months – 3 years. Can also be transformed into a chair suitable for approximately 3 years + making this a good baby investment. My little boy loves to sit by himself using the footrest to climb his way up. There are also 3 height settings allowing the chair to grow with your child and provide optimum comfort.
We have been using it every day for the past two months and I really recommend it!