Getting ready for a new baby can be quite overwhelming, with very long lists of newborn "essentials", checklists, hypnobirthing classes… this global industry represent a lot of money on the market and everyone wants to take advantage of this major transition in your life!
From my own experience I can honestly say babies don't need much or care about the high quality pram or premium baby products and most of the equipment you will buy is to make your life easier as a new parent. Every formula milk, diapers… need to go through the same regulations and the rest is just marketing!
Most importantly there are no rules here, so you can decide what works for you or figure out along the way.
Nowadays everyone has very strong opinions on what you should do, buy or have! This post is also a kind reminder that your baby just need you and your love, the rest is completely up to you.
That being said, here are my sincere and essential recommendations I have created from my previous observations and personal needs with my son and products that truly save me during the first year!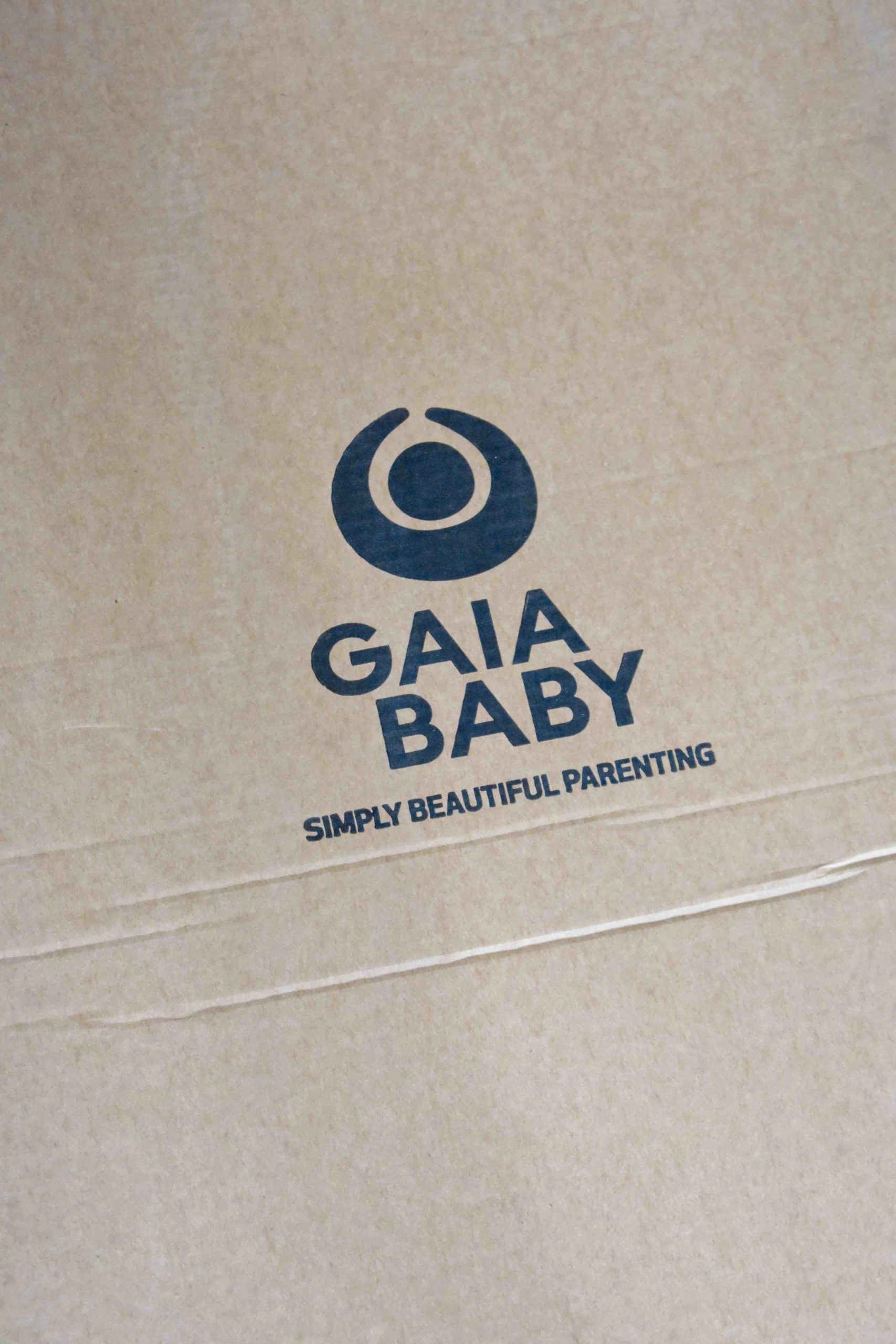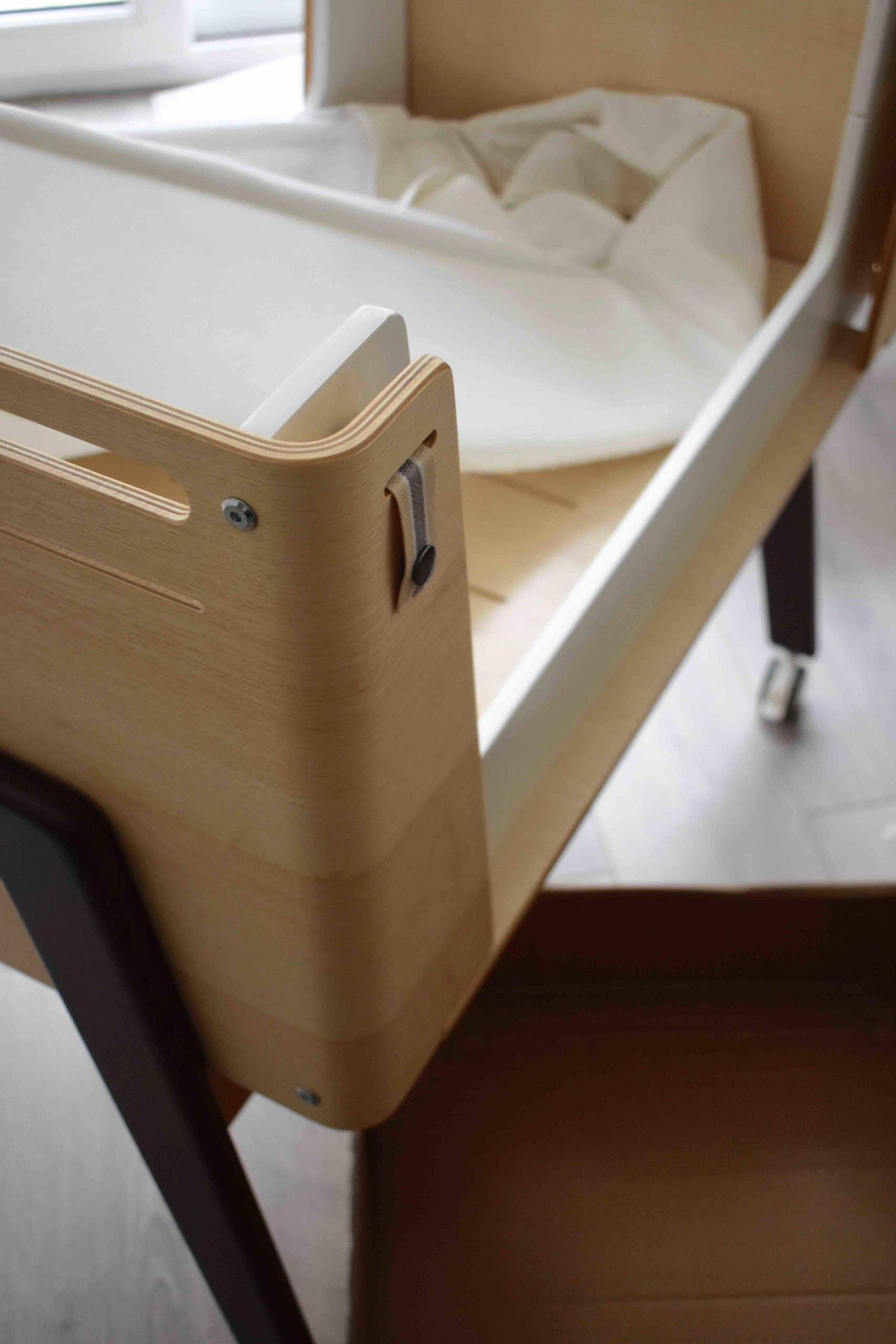 SLEEP OR NO-SLEEP and how to survive?
I think sleep or the lack of it, was by far the most difficult part of this transition.
Every parents will tell you how hard it is, and that you will never sleep the same again but until you experiment this, it is very hard to understand how bad sleep deprivation can be!
It does comes with this new roles and there is no way of avoiding it! Yes it gets better with time but be prepared for some serious insomnias before you can snooze for few hours again! Most baby will wake up every 3 hours to feed for the first few weeks sometimes months! So in my opinion, co-sleeping during this time and having a bedside crib is essential! Trying to stay in bed, in the dark and having a small "nappies change station" at your disposal will make it easier to fall back asleep.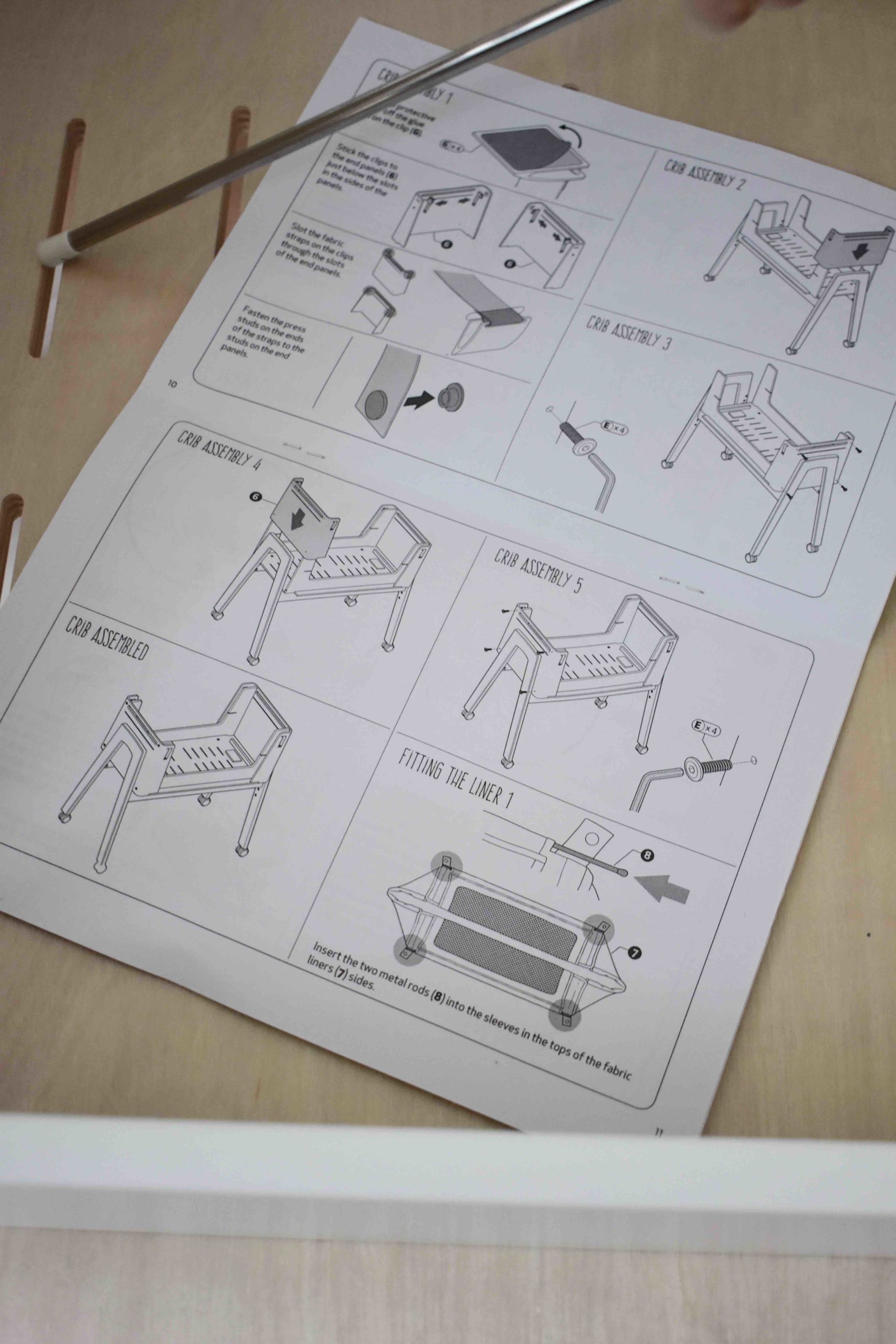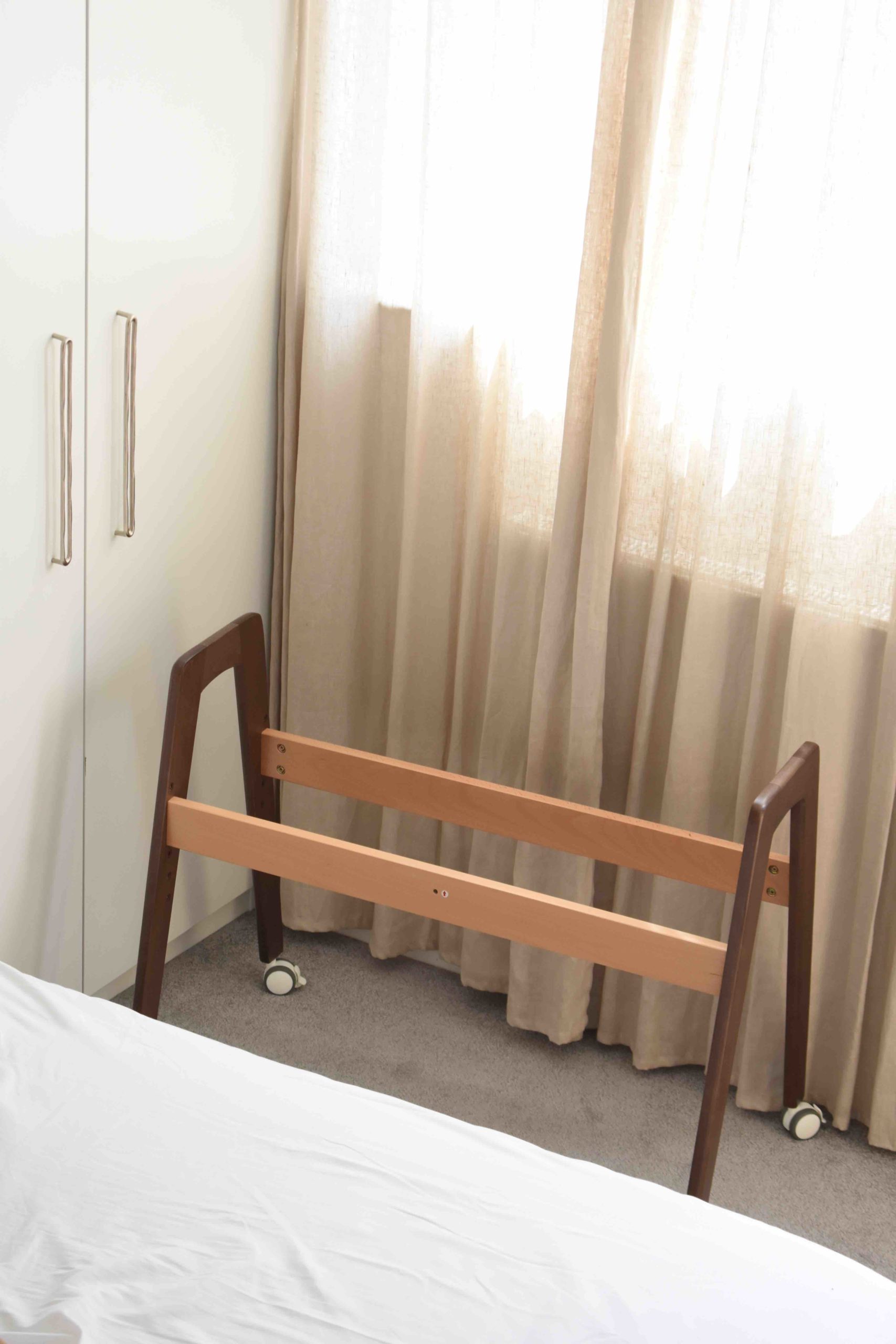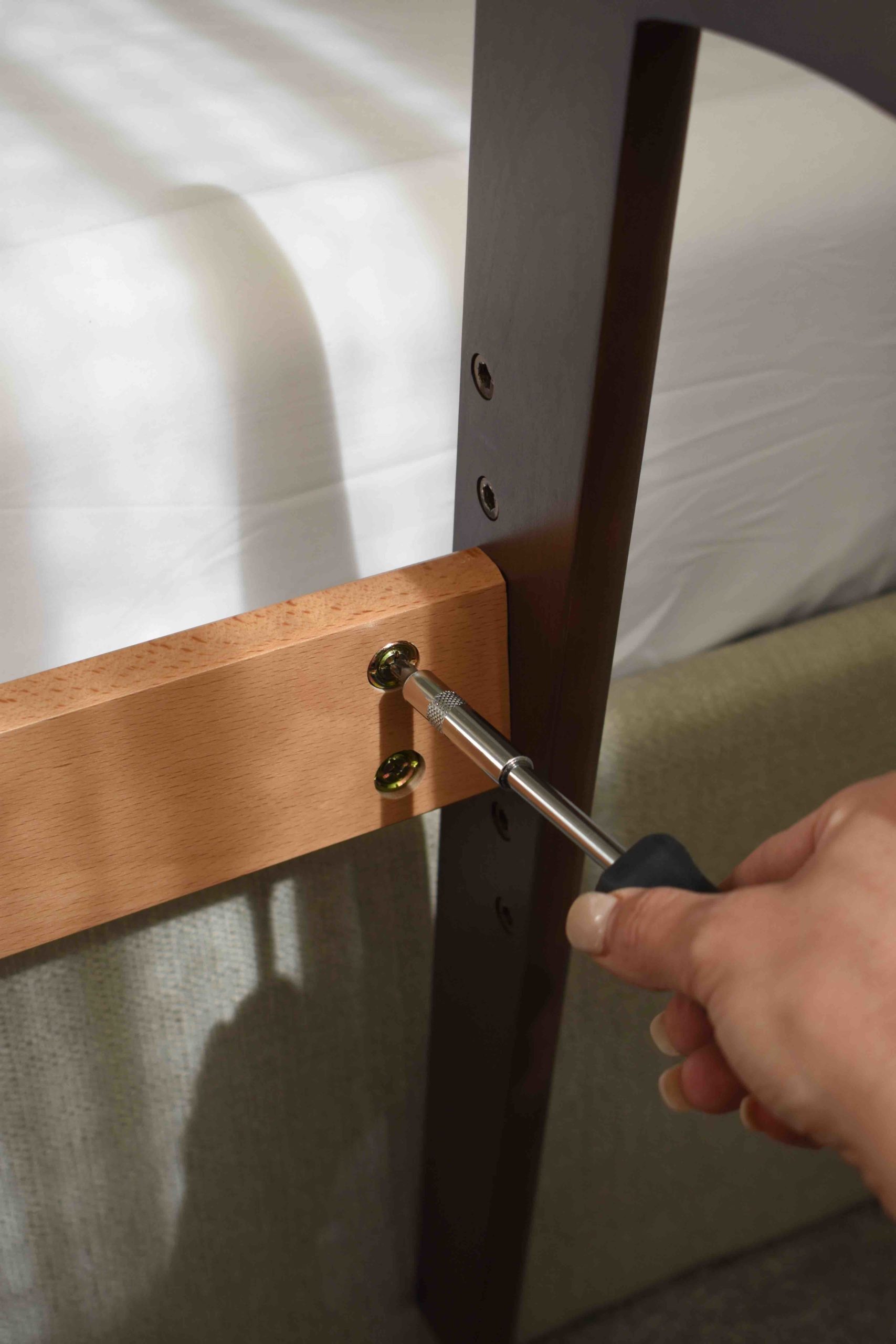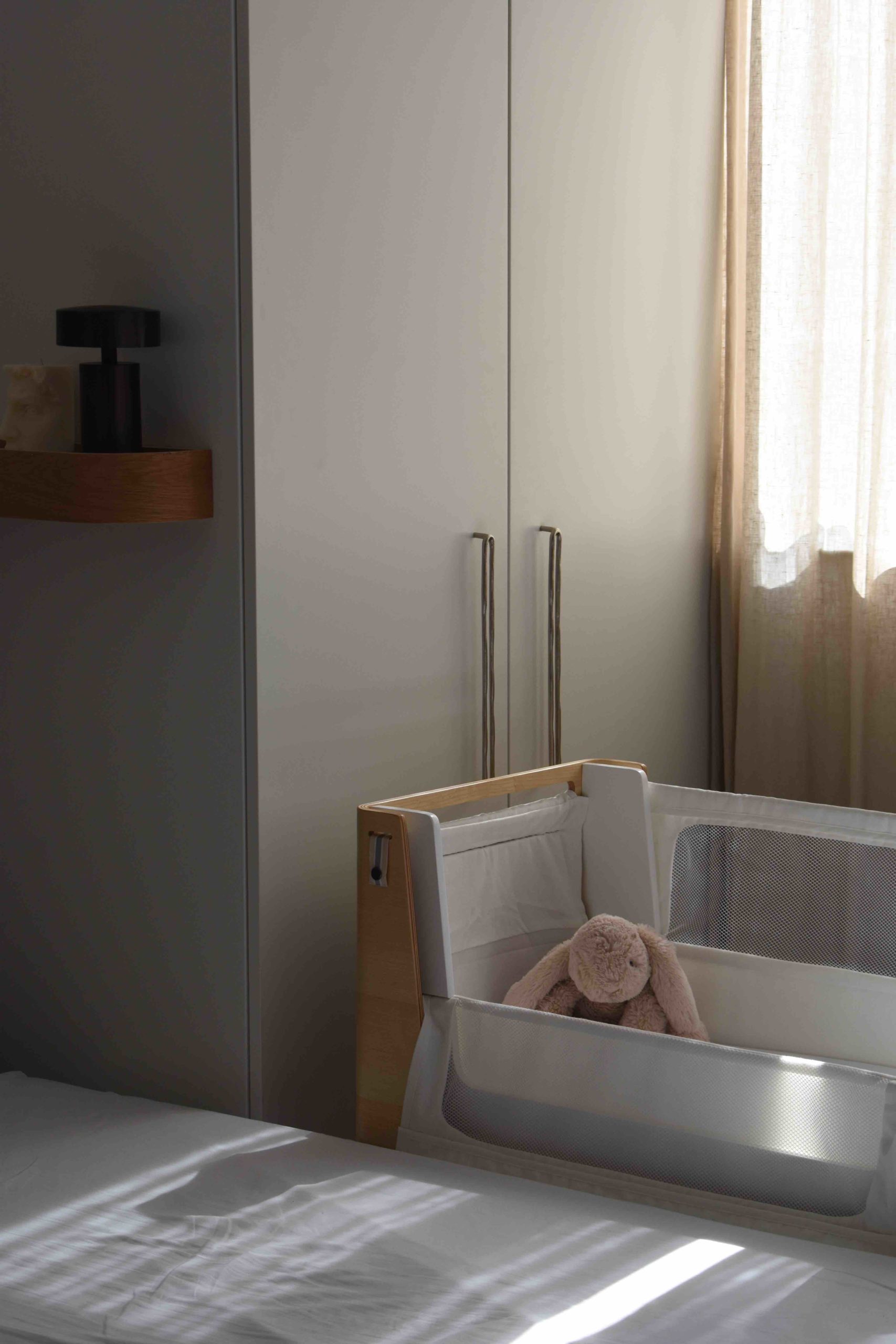 Co-Sleeping has an incredible number of benefits for children. In particular, it can help babies to breathe more regularly, grow faster and experience less stress.
I had a beautiful rattan cot next to bed for my first child, but it was deep and not very practical to lift baby in and out of it.
I really love the Hera Co-Sleep Crib by Gaia Baby, a real wood crib, beautifully crafted, that is made from sustainably sourced Natural Ash wood. My favourite attribute is that you can adjust easily the height of the crib to align with your mattress (height 56.5cm to 70cm)with 5 different height adjustments, it can fits all parent bed styles from platform to divan style beds.
It also has a great integrated adjustable dual base for reflux setting for fussy or restless sleepers which is something we experienced before. There is an option to add lockable wheels to the legs of the crib, so it is easy to transport from room-to-room.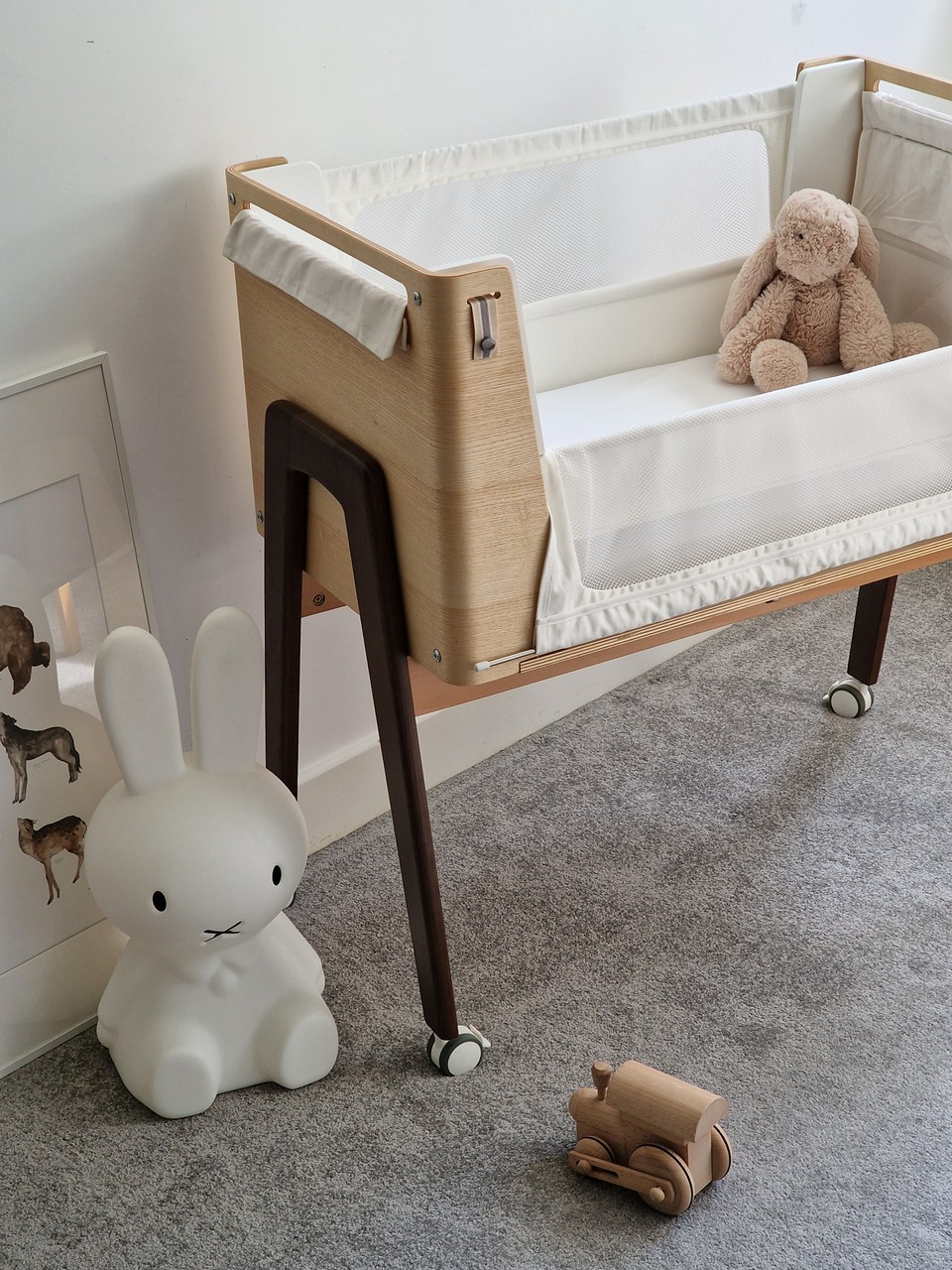 I am planning to breastfeed again (if possible). I have seen the incredible benefice of breastfeeding on Noori and to this day, it is one of the hardest but truly worth decision I made. It is however extremely demanding so I have made a few adjustment to make sure I had the best support. I would recommend having large water bottle with you and take the right vitamins during this time.
Having comfortable nursing bras is also a must, I prefer Seamless wire-free option with easy-to-undo clip while holding a crying baby. I love Mumcosy extra soft seamless bras which are beautiful and affordable.
I actually wear them while pregnant and they were the only bras that didn't cut my circulation and afford support. I also love sport nursing bras which are very practical and perfect for low intensity workout. 
If you are looking for a great nursing bras you can use the code MK30 on Momcozy website for 30% off al bras!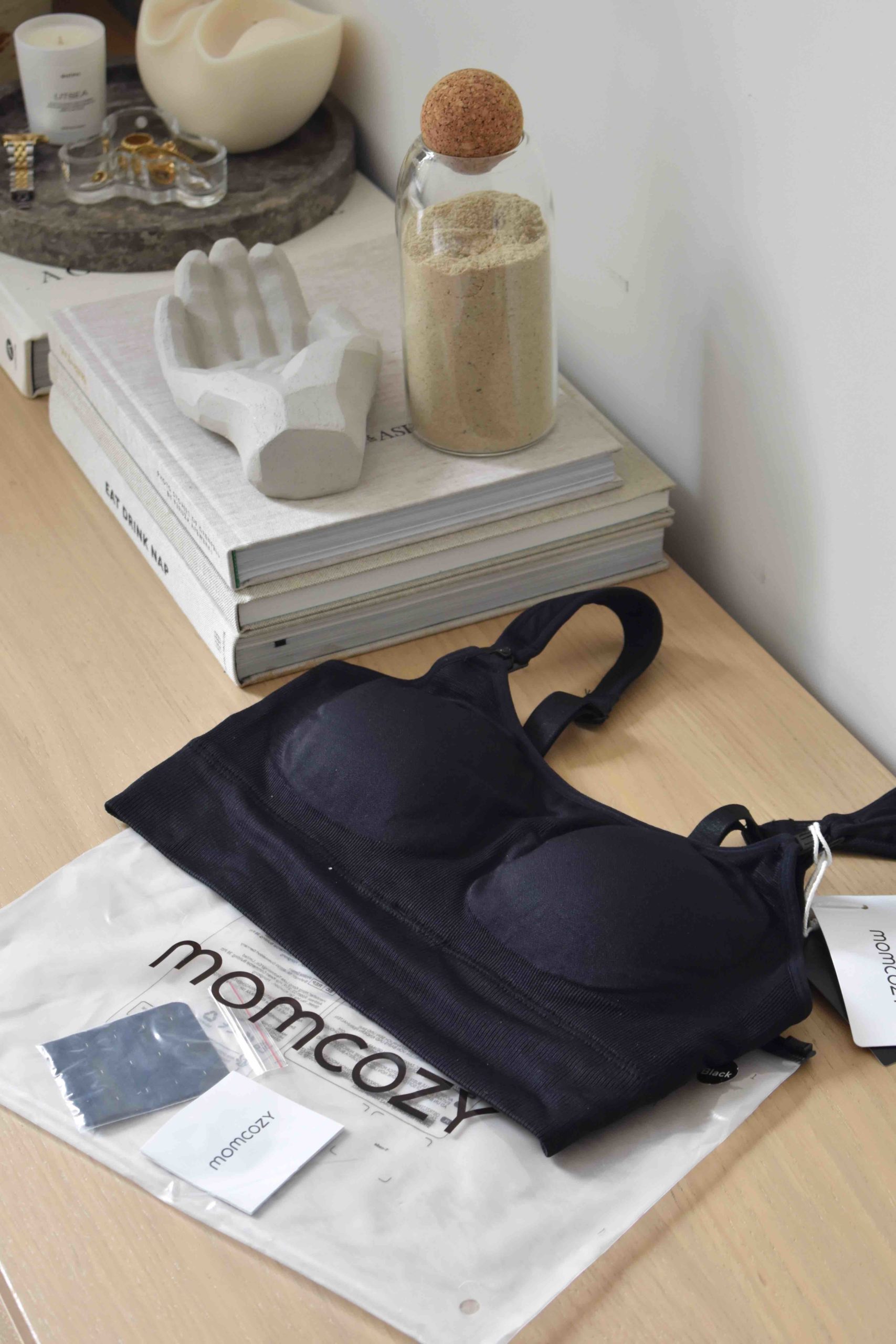 Of course if you are planning to breastfeed you should invest in a practical breast pump. I remember using a wireless Phillips pump with my first son but the battery was so big I couldn't carry it in my pocket or bra to do other thing and this force me to stay seating while pumping which meant loosing precious time.
Having a wearable hand free option you can take in your bra is indispensable, which means you can do other things while pumping and it is vital to have this life saver option!
I love how small and compact the Momcosy is. You also need to make sure you have the right flange size (the flange is the part you place on your breast) for best comfort and milk output. The pump comes with a nipple chart ring which help you pick the right size for you.
Of course I haven't use this one yet but I will do a special review when the breastfeeding is established and I have used it for a few weeks.
Feel free to use Mathilde15 for 15% off if you are looking for one!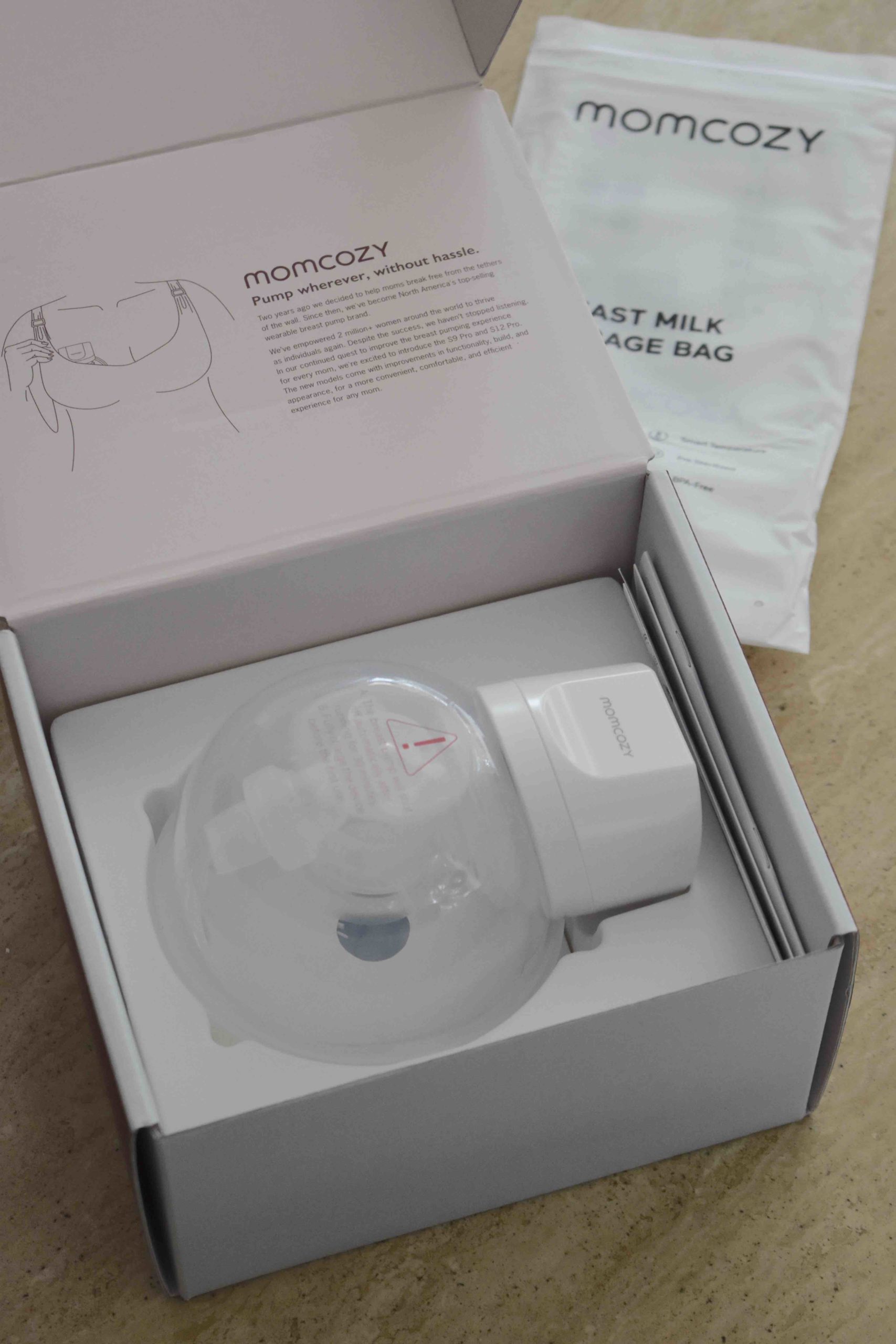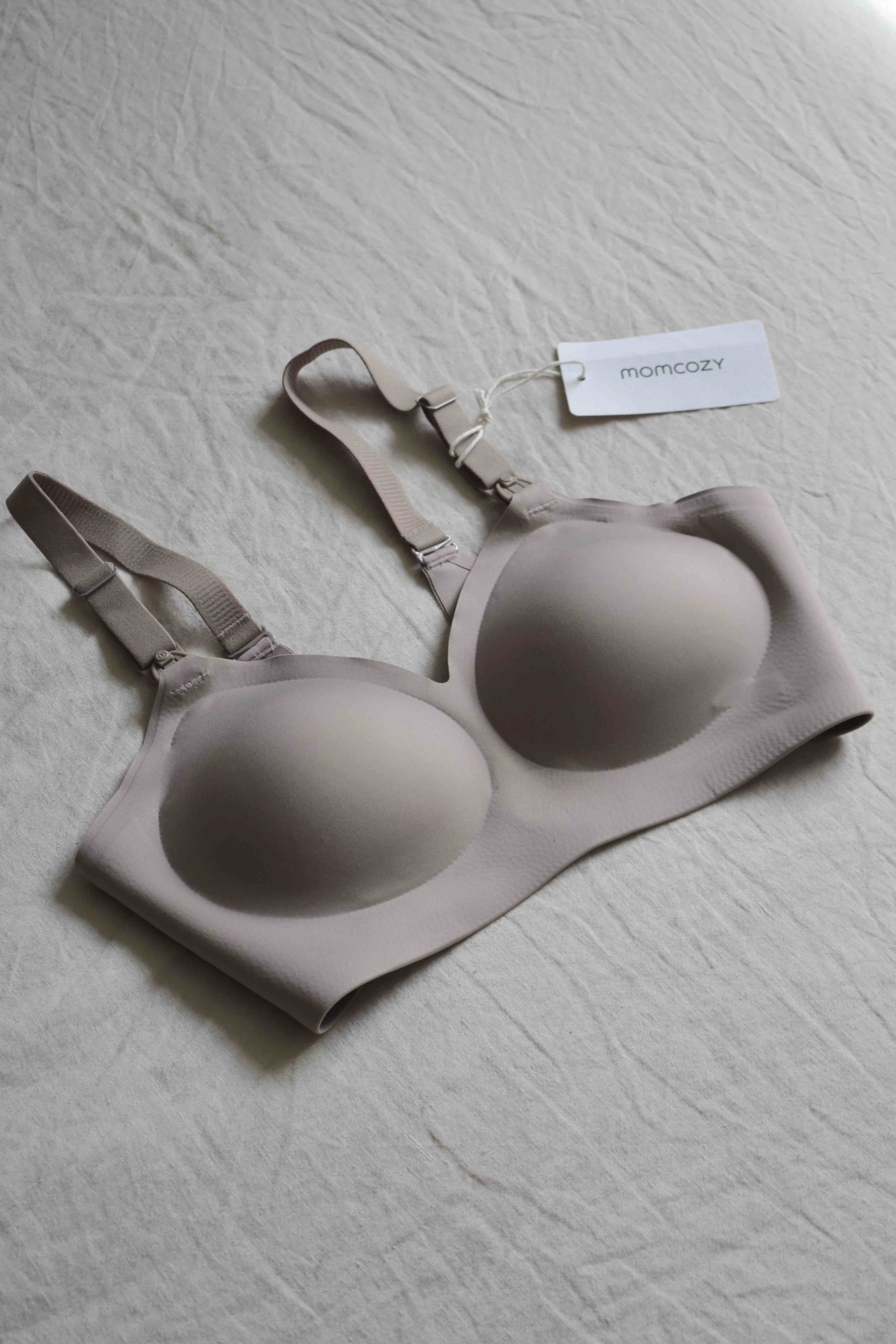 Last but maybe most important point in getting ready for a baby is really planning for your third trimester.
I remember preparing for the birth of my first son for months but no one really talk about the third trimester. And even tho the birth is a very important transition this will last for only a moment and what comes next is the real marathon!
Eating well is one of the first thing that get compromised after you have a baby. You don't have the time, the energy or the resources anymore and paradoxically nutrition is the most important fuel you need during your postpartum. I highly recommend the first forty days book which is full of great recipes and knowledge based on Chinese medecine and ancient rituals to revives the lost art of caring for new mother.
It has been said that the first 40 days will  defines the next 40 years of the new mum! And from experience I can assure you not going prepare into your third trimester will definitely leave you exhausted and depress in the long run.
It is also fundamental to remember we often live far from our families and friends and it is very important to built your circle of help and ask for support during those precious months. Having your own version of your village is key and trying to froze as much food as possible will really help!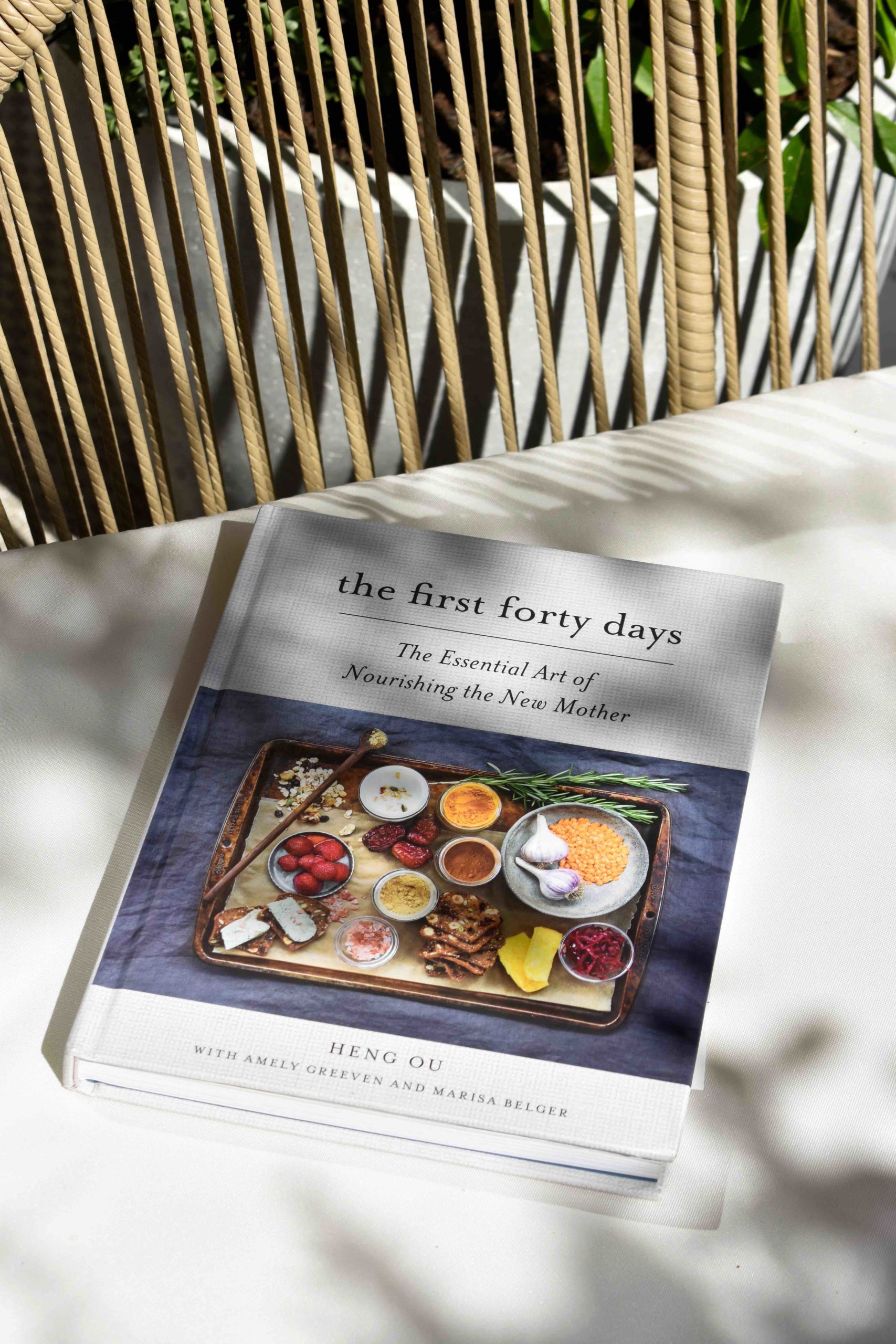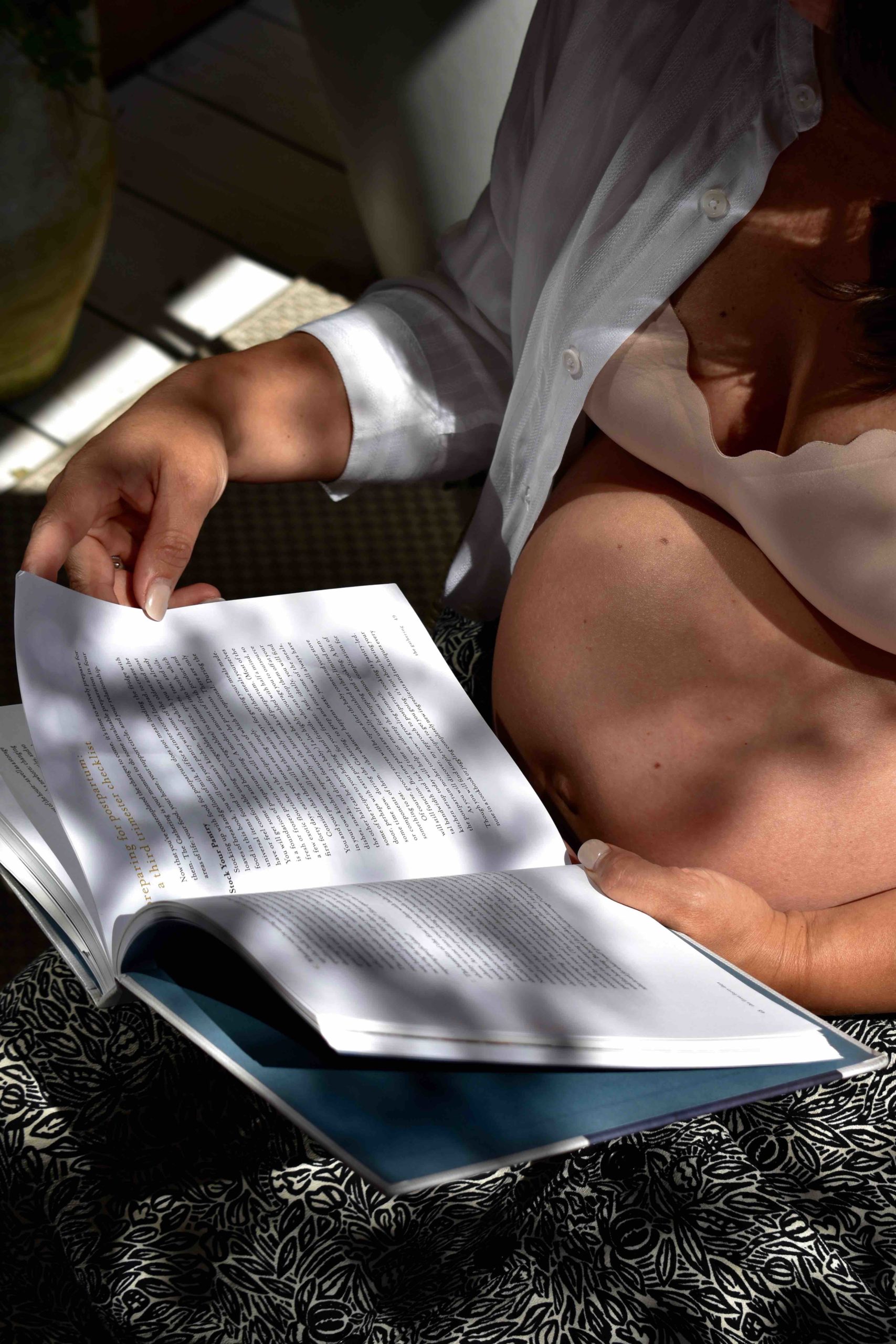 Of course there are still thousand of things you will need to buy on this new adventures but take your time and try what works for you. I have endorse again and again baby slings and carrier to carry your little one around.
The list of advantages is endless. It is first of all, such a freedom to have your hands free during the first months when baby still desperately need the contact of your skin. It also helps regulate body temperature (both mum and baby) reduce postnatal depression, and make breastfeeding easier while creating a strong bond between mum and baby!
I have the Smallhausen baby wraps which are extra soft and very easy to wear at home and the Ergobaby for outside. I highly recommend both of them for transport. I personally didn't use the pram as much but again every baby is different so this might change this time around.
I know this is going to be a challenging time for you new mums and dads, which does go very fast (and feel like an eternity while you are in it) Try your best to enjoy all of it (guilt-free of course)!
Disclaimer: This is not a paid post. Some of the products were gifted for this post however I contacted the brands as the represent what I truly believe and support. All words and thoughts are my own.  Photography © Mathilde Kubisiak/MK Design London