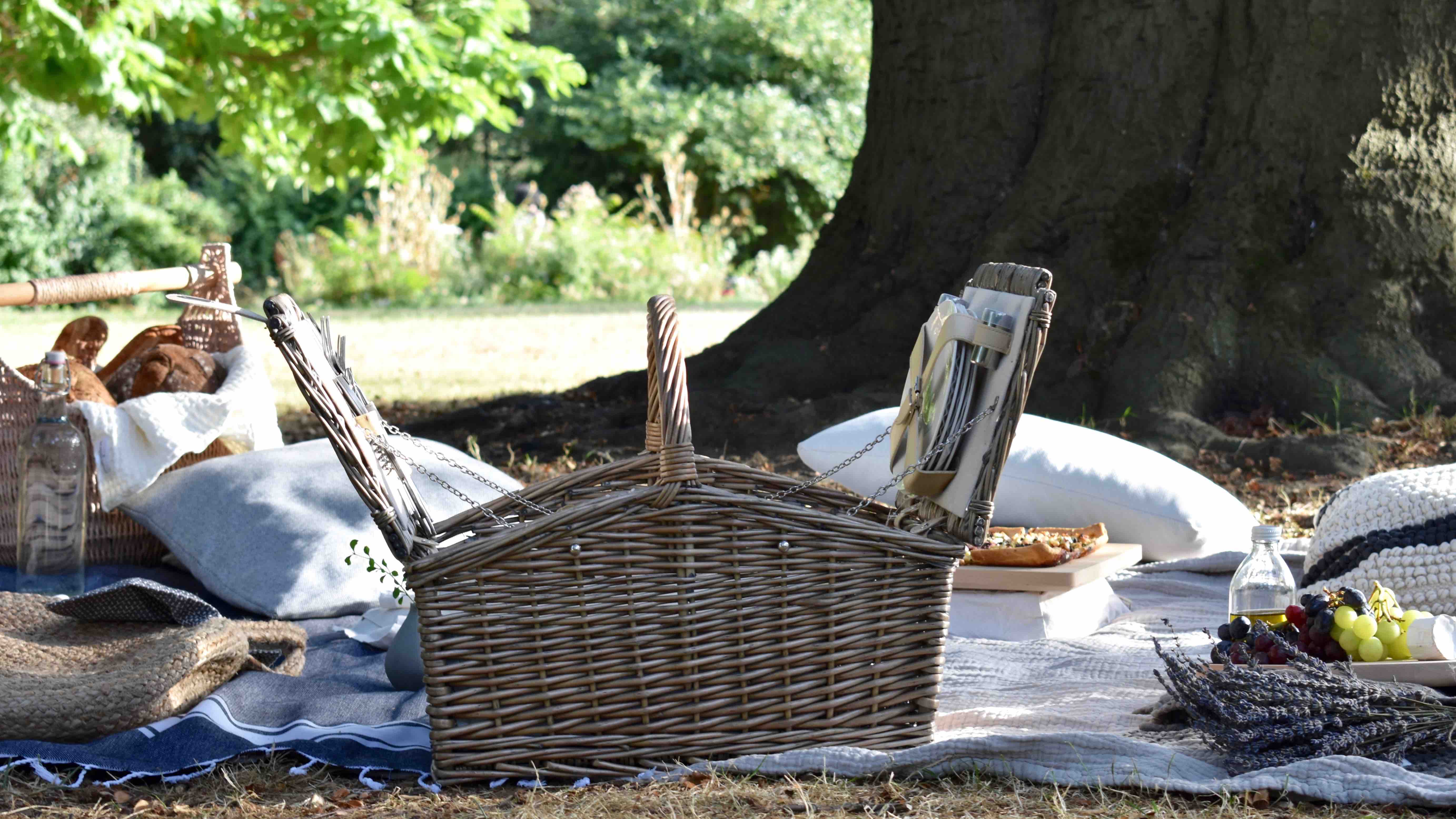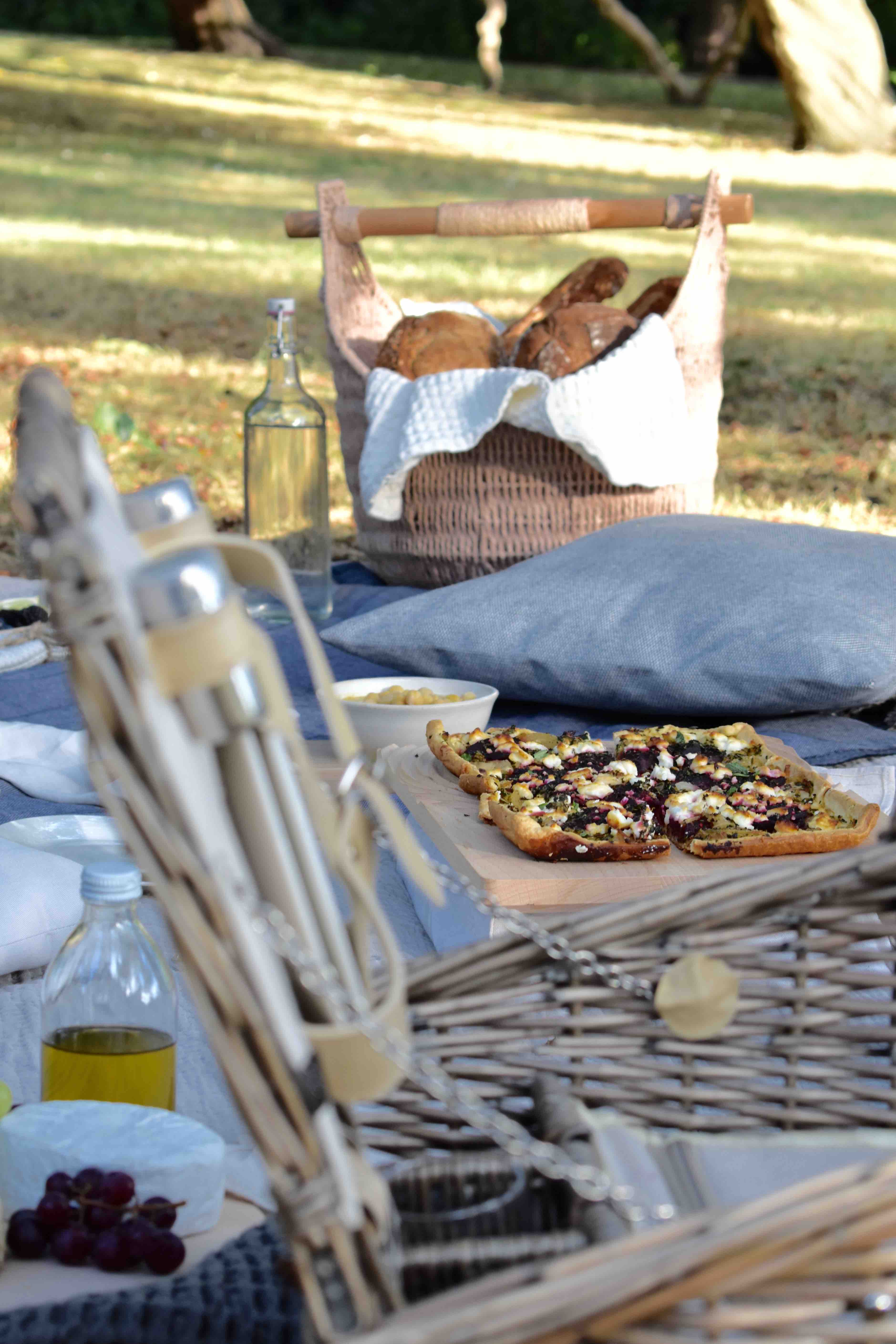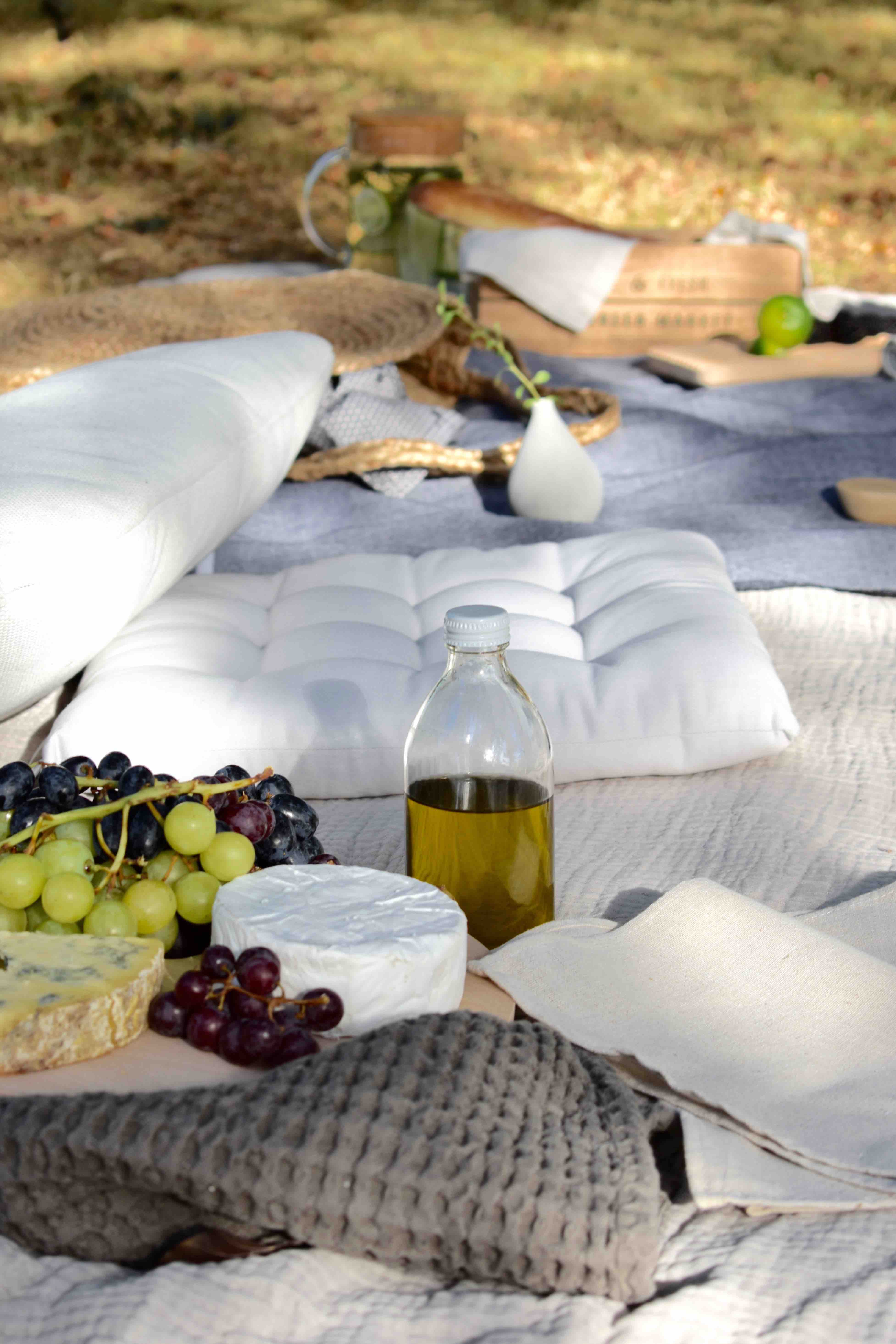 The summer is here and there's no time to waste when the weather is this fab! We want to spend as much time outside as possible and we want you to show us how with a beautiful picnic!
To me the perfect picnic should be refreshing, delicious and easy!
As the beautiful sunny weather keeps on, I've had my record number of picnics over the last few months…I've had a few fun afternoon ones with friends, romantic ones with my partner in the warm evenings of June and even a few ones just by myself at lunch! And I can say, I have now developed a few quick and easy tricks to arrange the perfect picnic. 
Here are my tips!
First, you need a comfy base. The grass might feel amazing and fluffy on your feet but you may need a little extra to enjoy lying down for a few hours – especially if like me you're passed 30 and you love a little extra comfort. 
I always take a few beach towels to cover the grass, they're great to set the scene. I love the ones by Laura Thomas, they're 100% pure cotton which means they are easy to wash and will survive any picnic stains.
I also always bring a few cushions for extra cosiness, and if like a roman you like eating lying down, these makes it even better! 
If you're planning on staying passed sunset, I'd also take a nice and soft cotton muslin throw, it's perfect for the tiny ones too!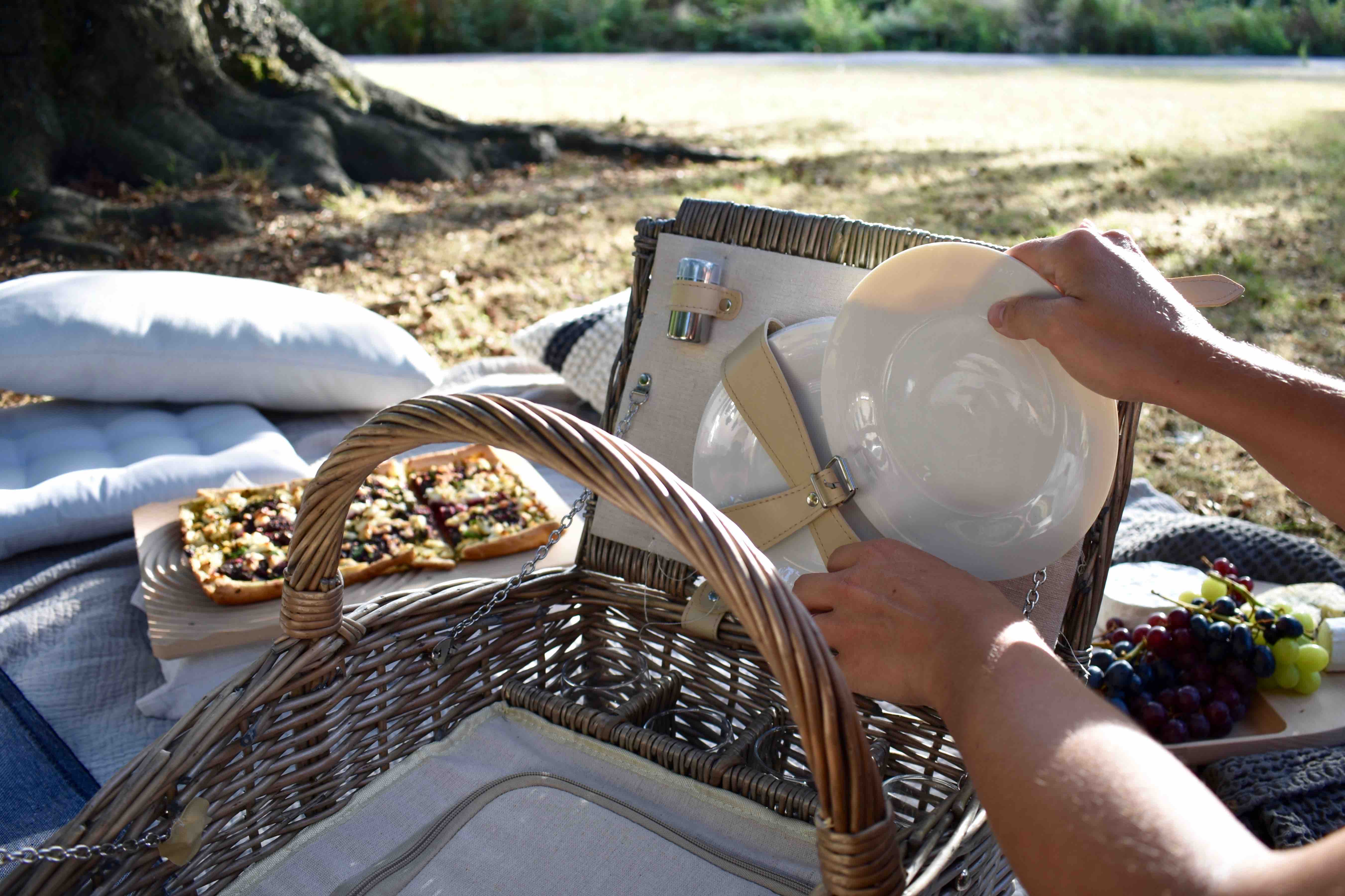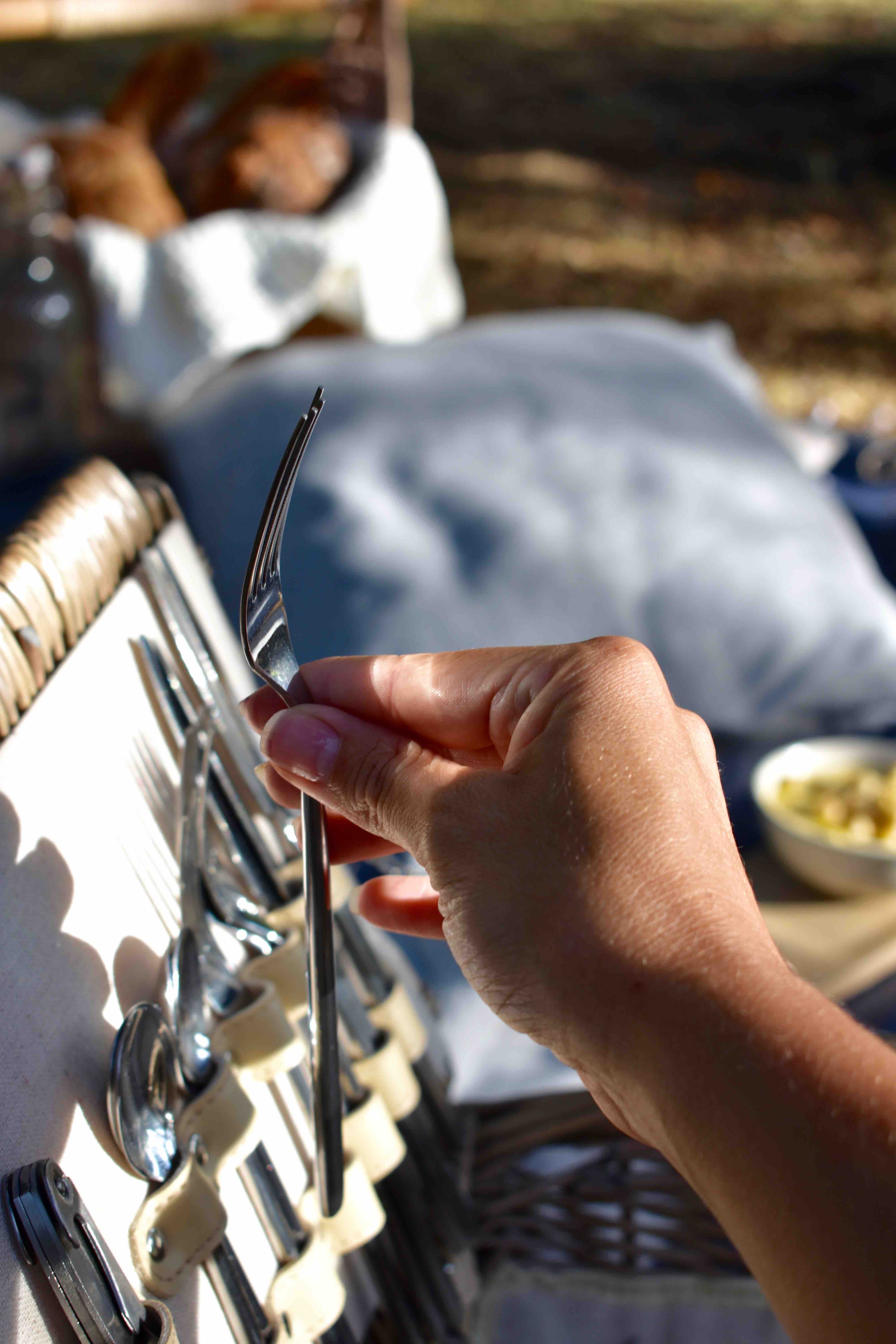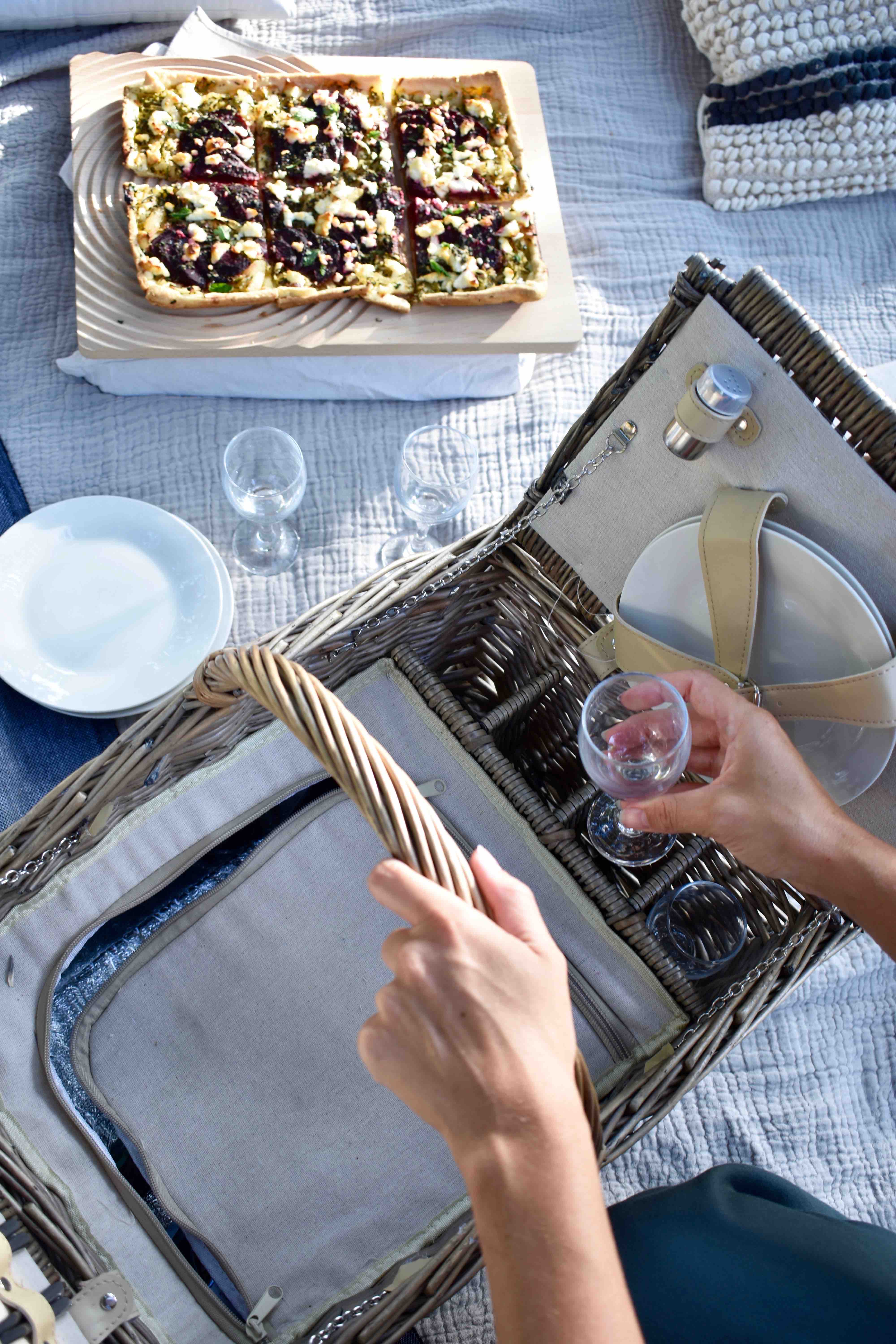 Now to the main element: the table!  I always use real tableware as I am not a fan of plastic and paper plates and it's much better for the environment!
Of course, picnic hampers are the must, it's just so chic!  The double lidded one from Wayfair is my favourite, you can easily transport everything (plates, cutlery, small wines glasses, Corkscrew/wine opener…even a small salt and pepper shaker.) It also contains a very useful thermal lining compartment where you can keep a few cold drinks, some small Tupperware and even a few bottles of champagne!
I selected this shape as I really love the double lid and because even during summer time we are all busy in London this is the best way to make a picnic on the go.
For more inspiration to create your perfect picnic you can check Wayfair here.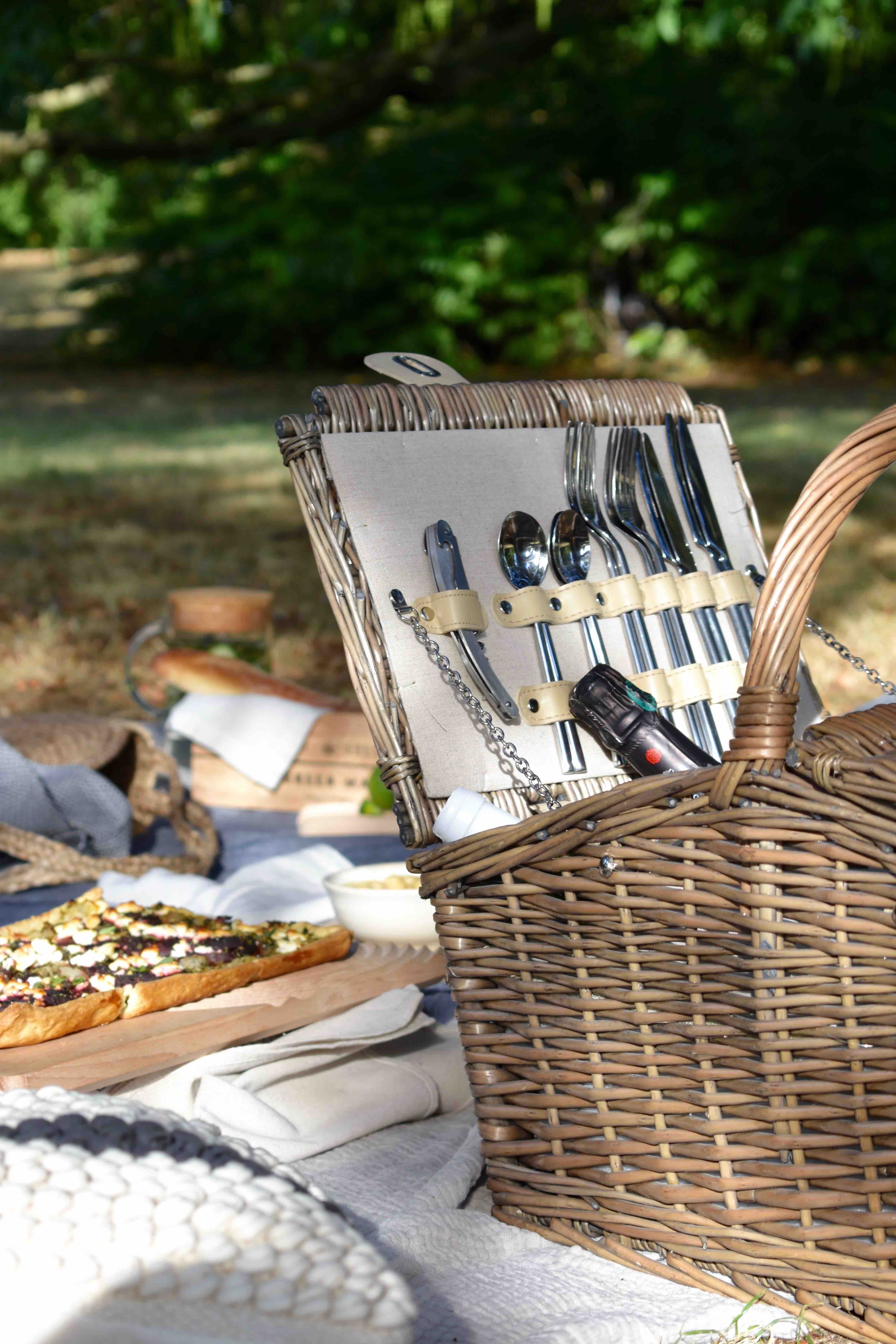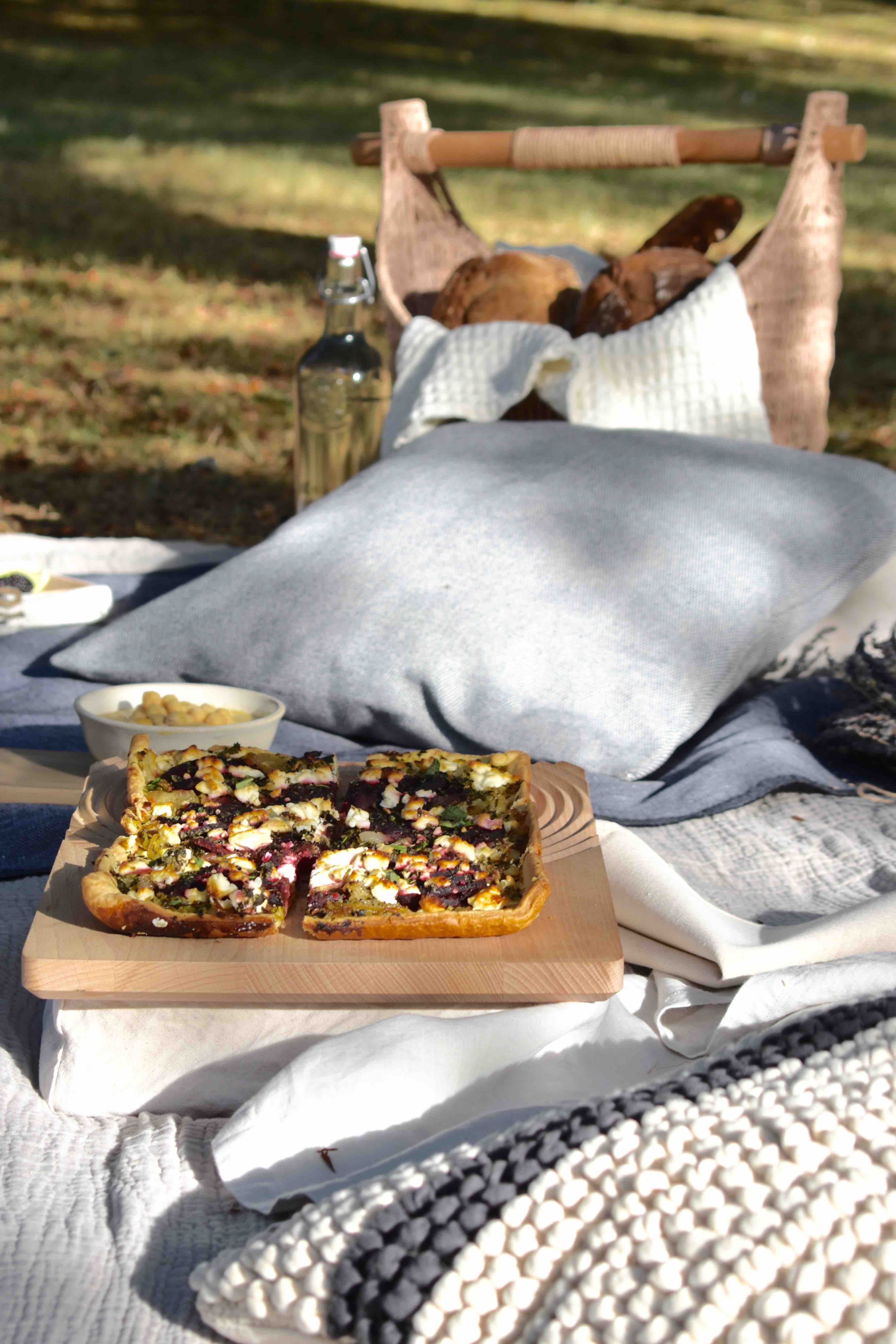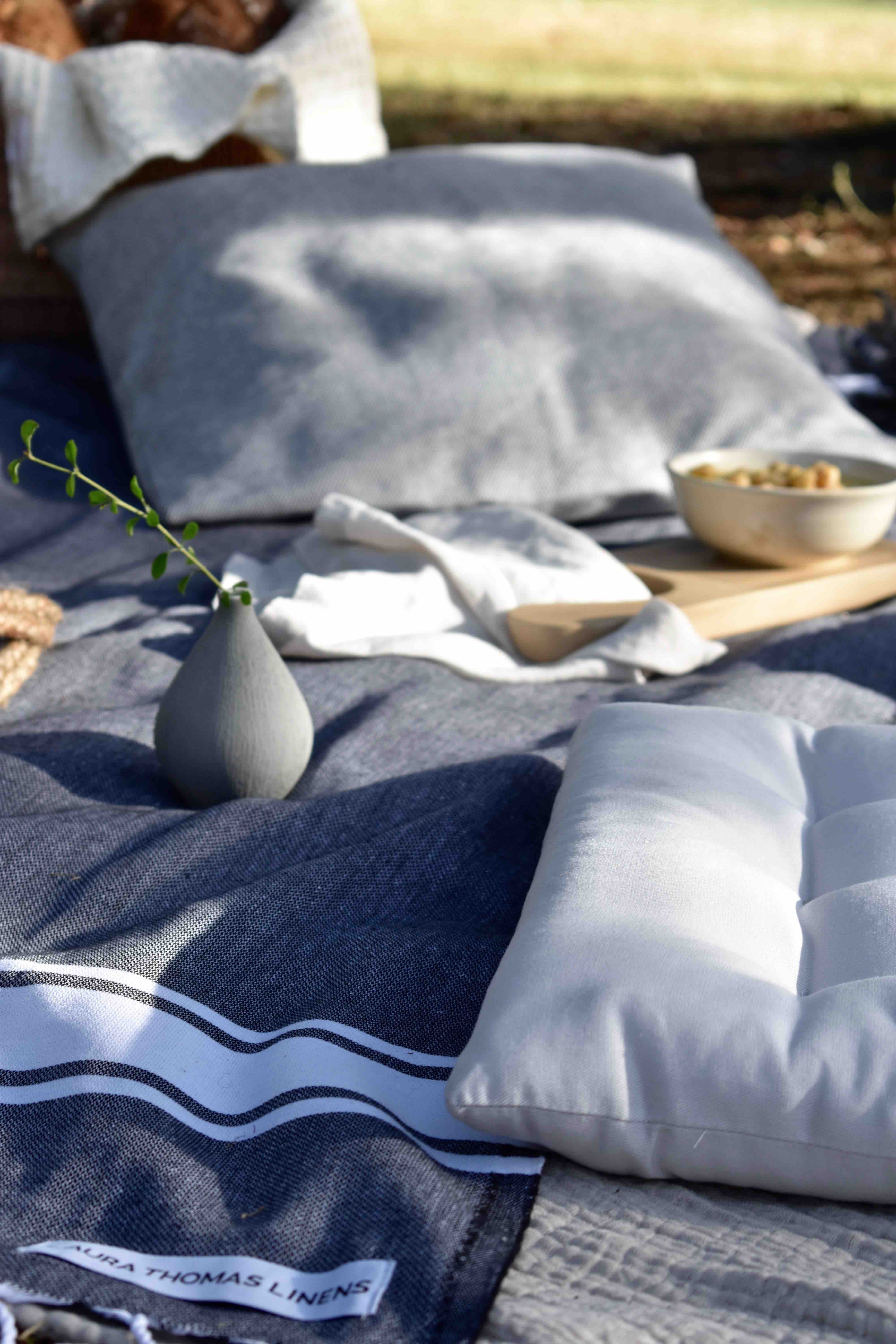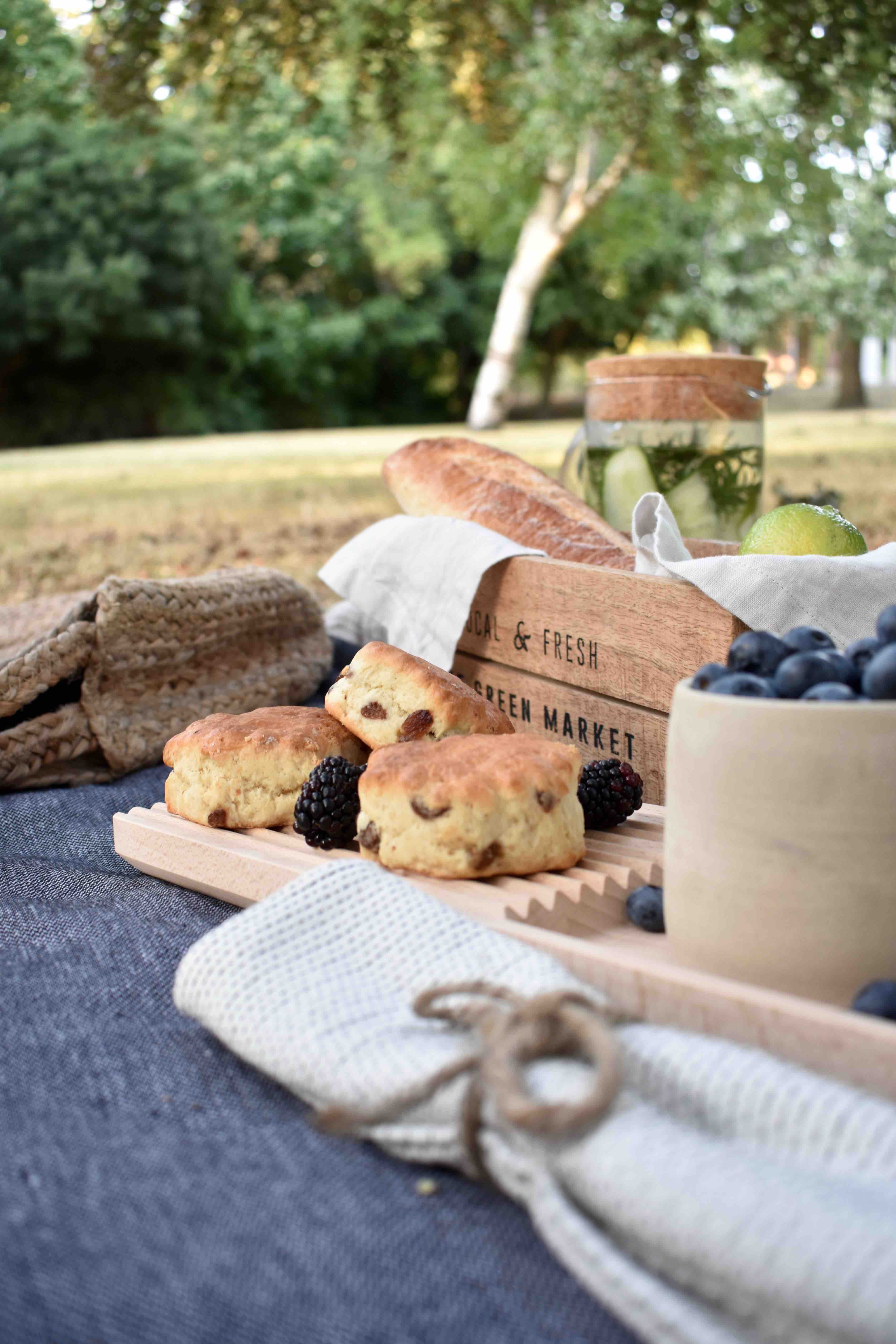 I love the beetroot, caramelised onions and feta tart, with fresh mint and coriander. It is really easy to make and super delicious. You can enjoy both hot or cold which makes it the perfect Picnic treat.
Melon and basil leaves is also a great combination. I really love all the berries during summer, especially blueberries and blackberries! It reminds me of when I was a kid and handpicked them from the brambles…
Of course, champagne will be one of my favourite drinks as it is perfect for both the afternoon or evening. You can also have infused water with mint and cucumber.
A cheese platter is always a winner with a bowl of olives or strawberries, very easy and beautiful addition to your picnic!
I hope you are all enjoying this very hot summer and I would love to hear about your picnic if you have any good tips to share!