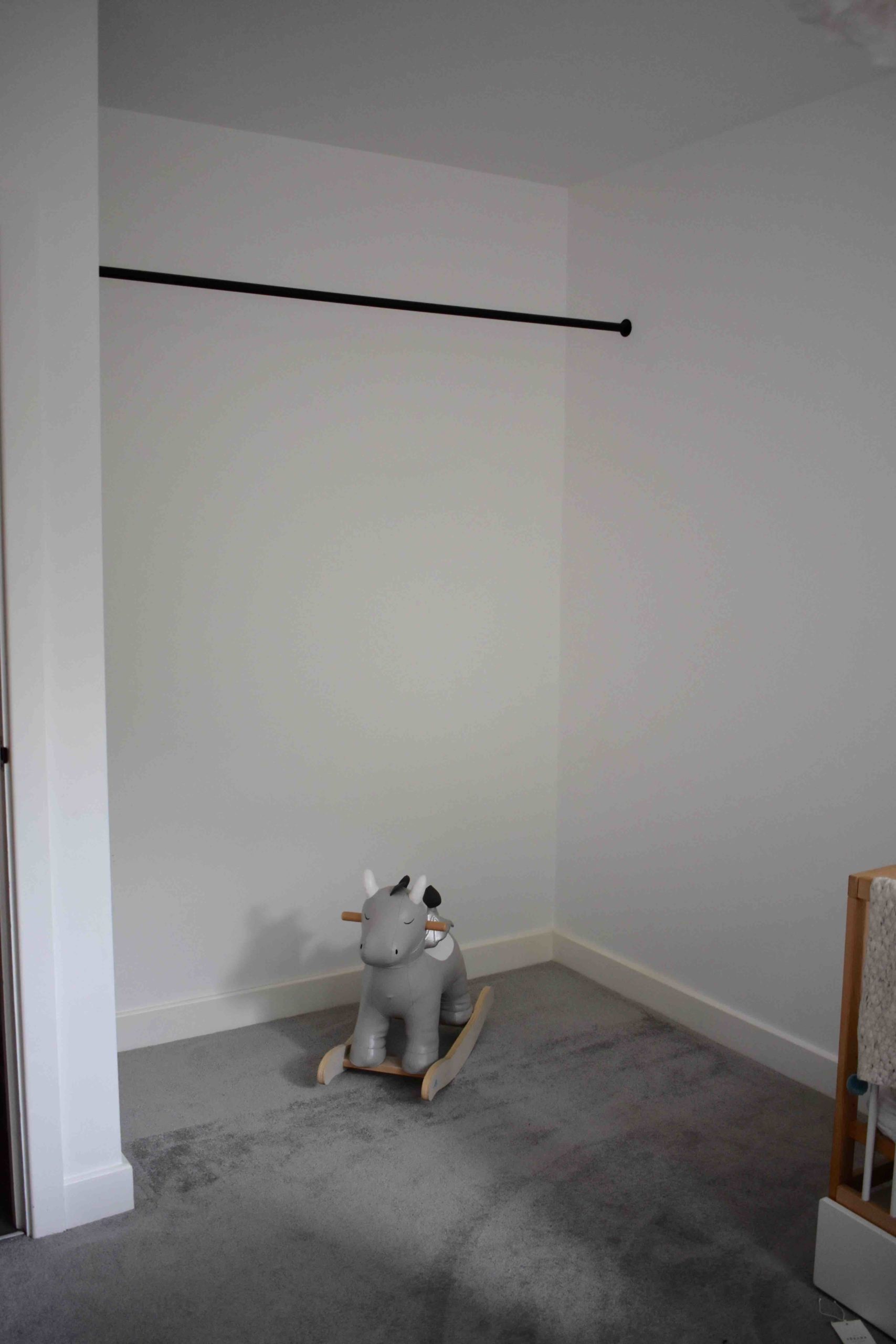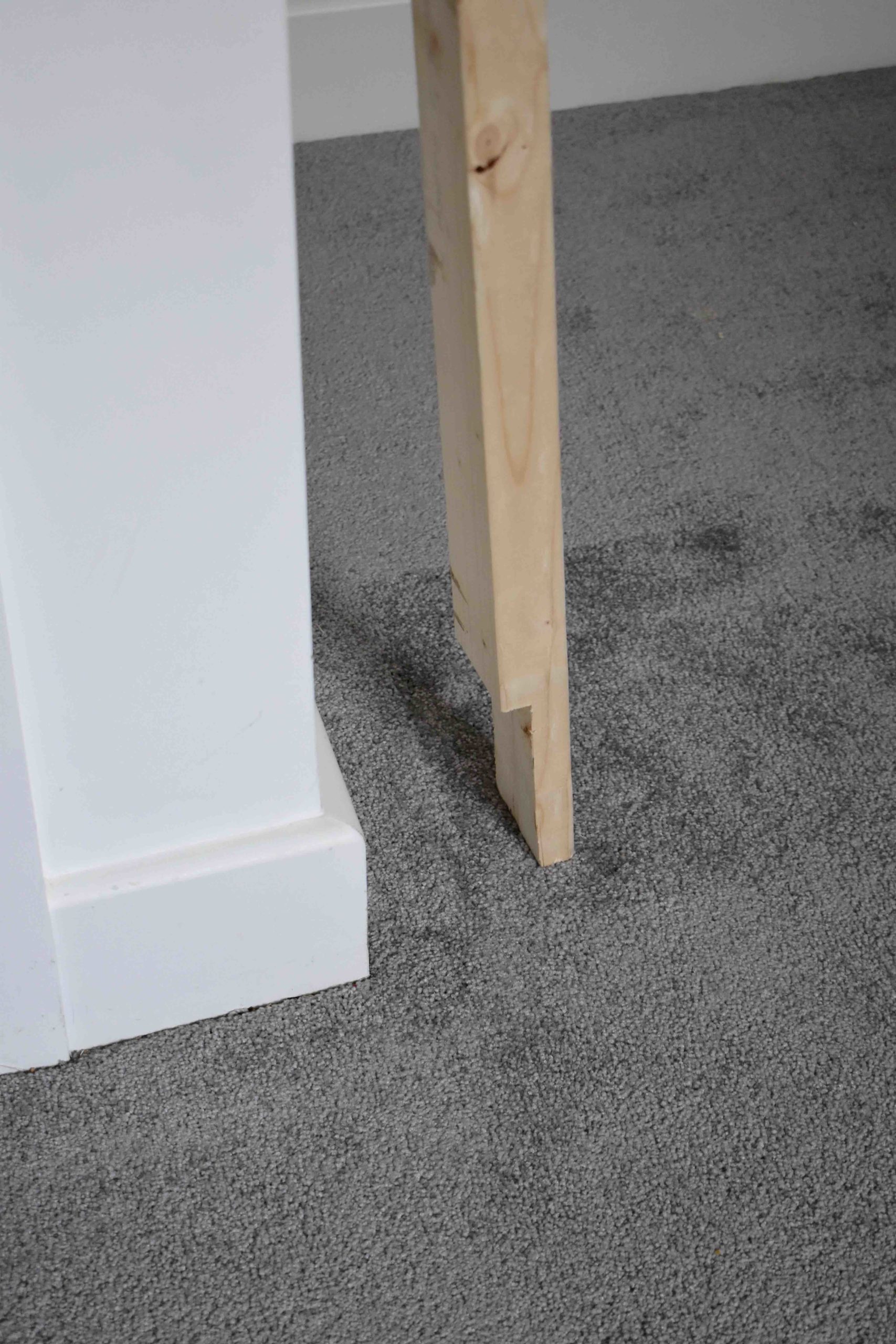 With Noori turning three 3 in a few months I knew it was time to update his baby room into a toddler space with more space to play, a bigger bed and some fun new structure to experiment with!
When we moved into our new place, I kept all the furniture from Noori's nursery bedroom but it was time to upgrade his baby crib and teddy bears to some cars and dinosaurs!
With his crib in the middle of the room, the current layout didn't offer much space to play. One of the wall by the door was recessed, ideal for a fitted wardrobe where we temporarily stored our clothes. I then realised this could be the perfect spot to build a bed nook allowing the rest of the room for play.
As we still needed some storage and my son is not big enough for a bunk bed composition, I decided to create a very strong and large storage space above his bed to keep large suitcases, duvets…and design an arch opening bed space under to hide, dream and sleep!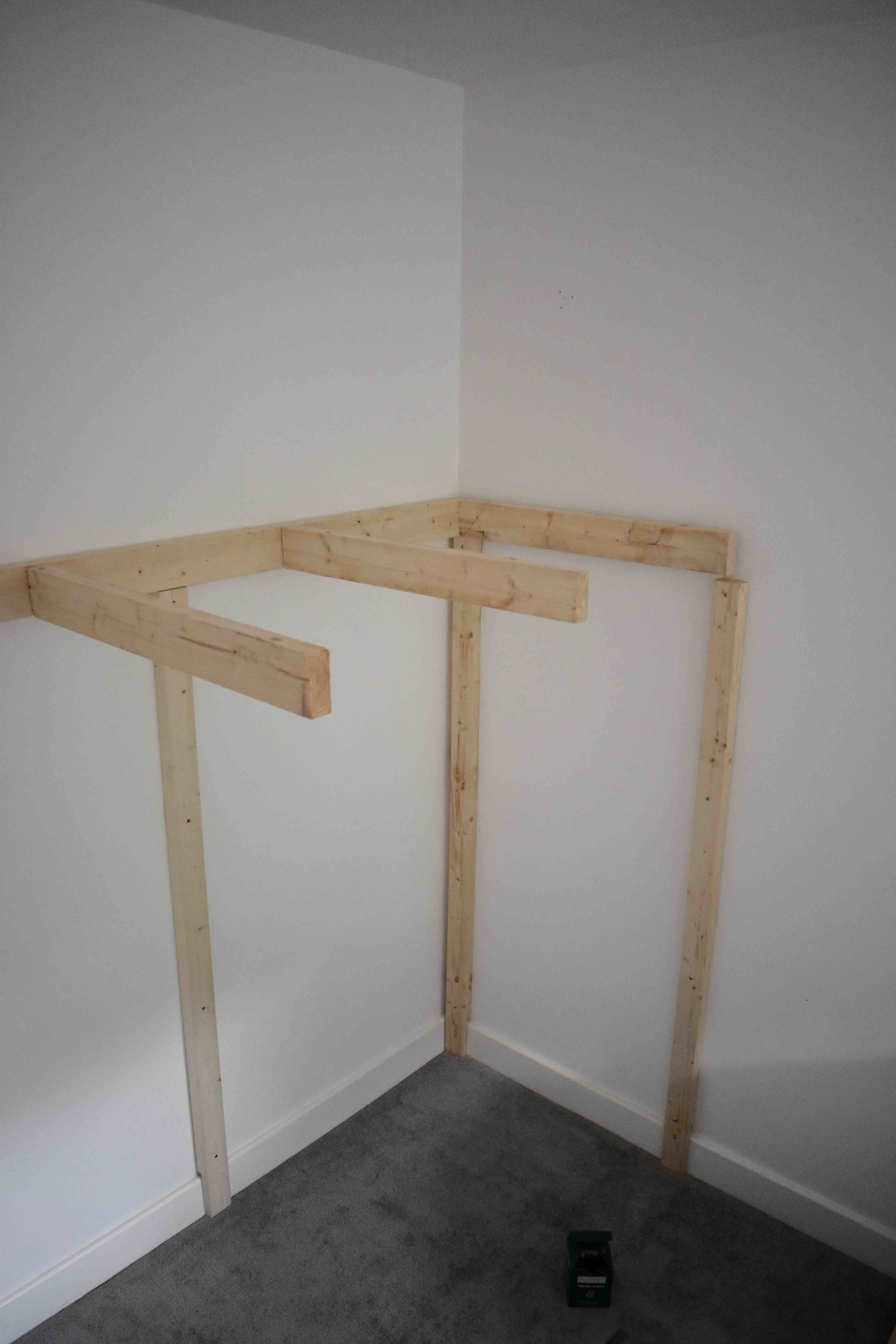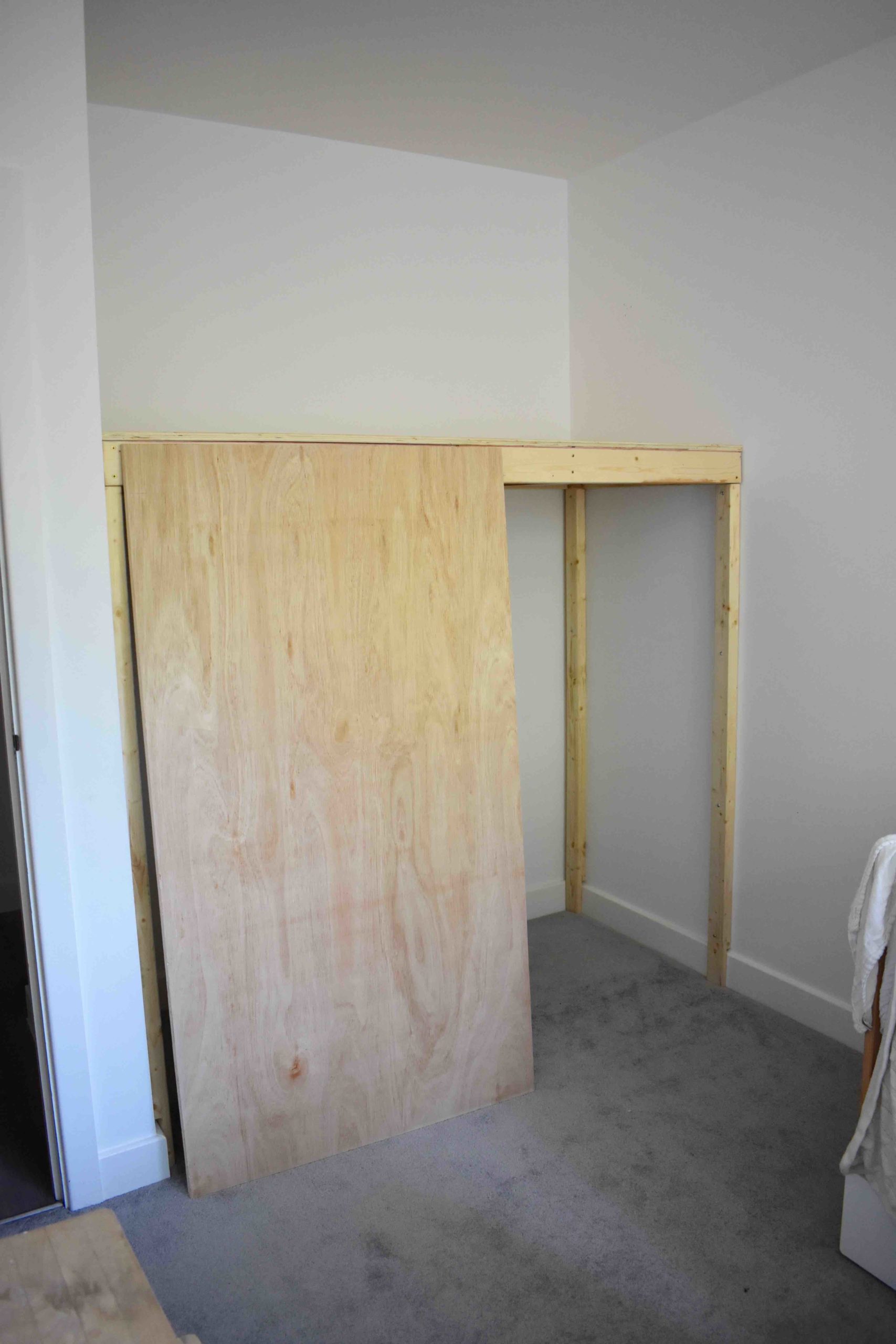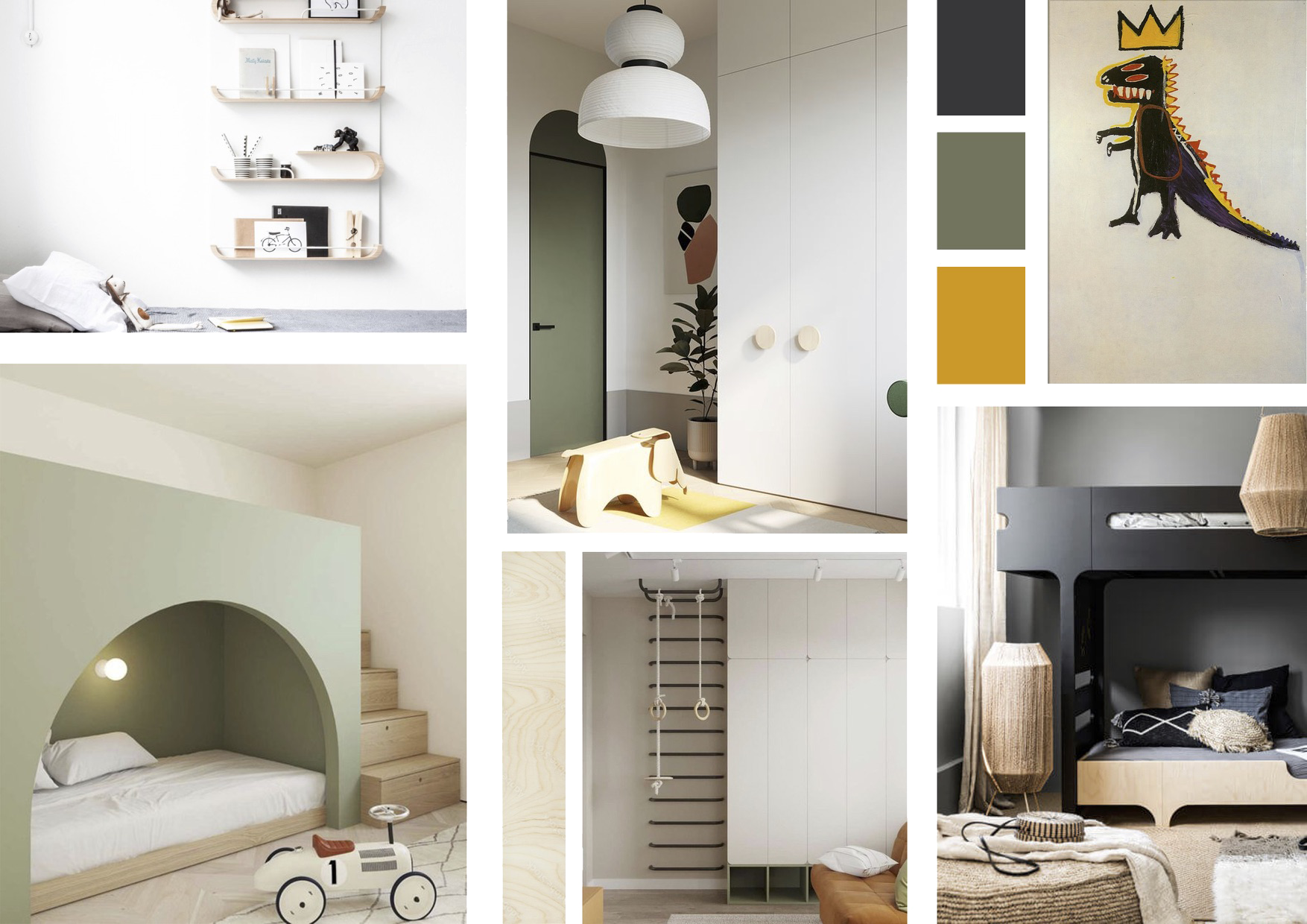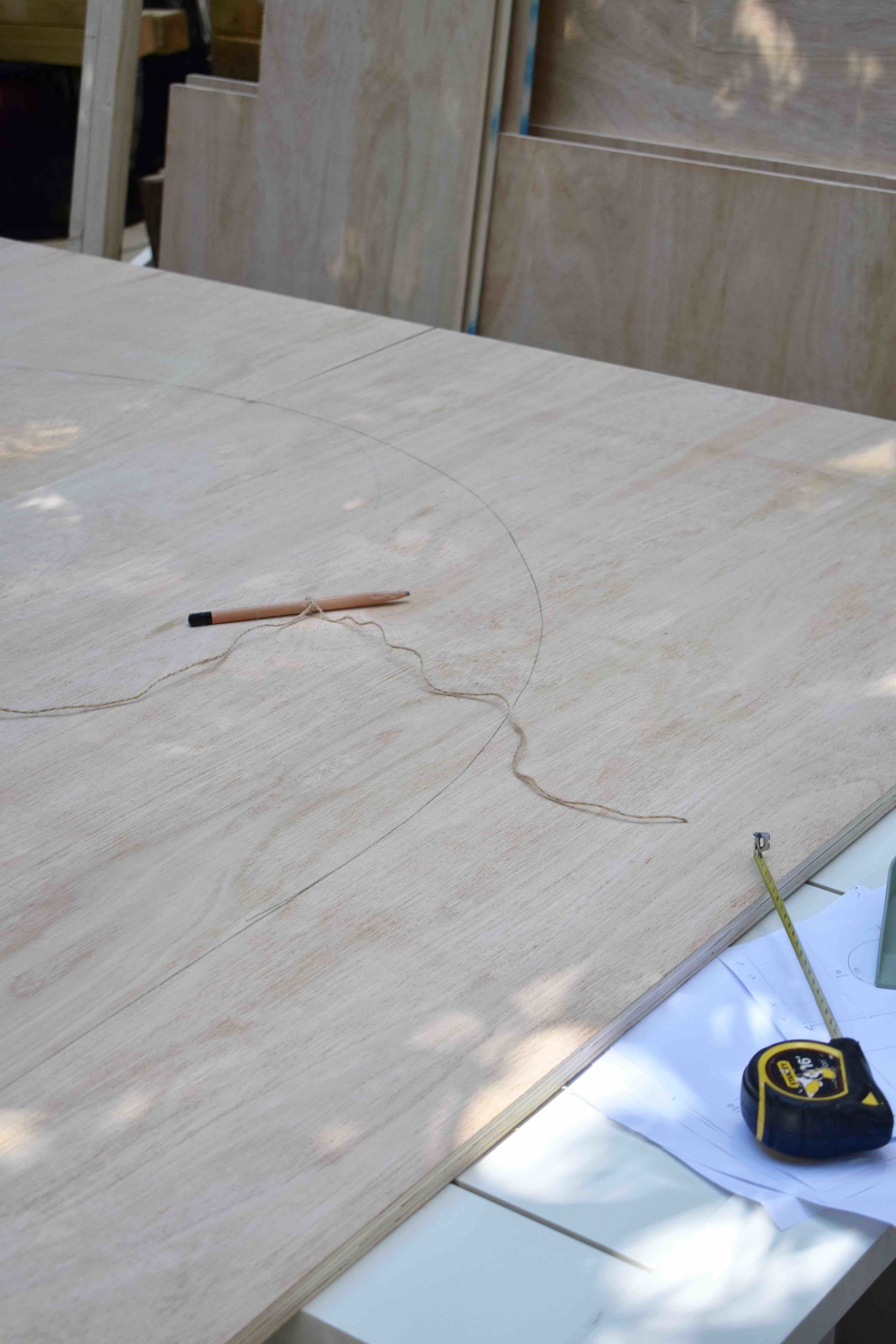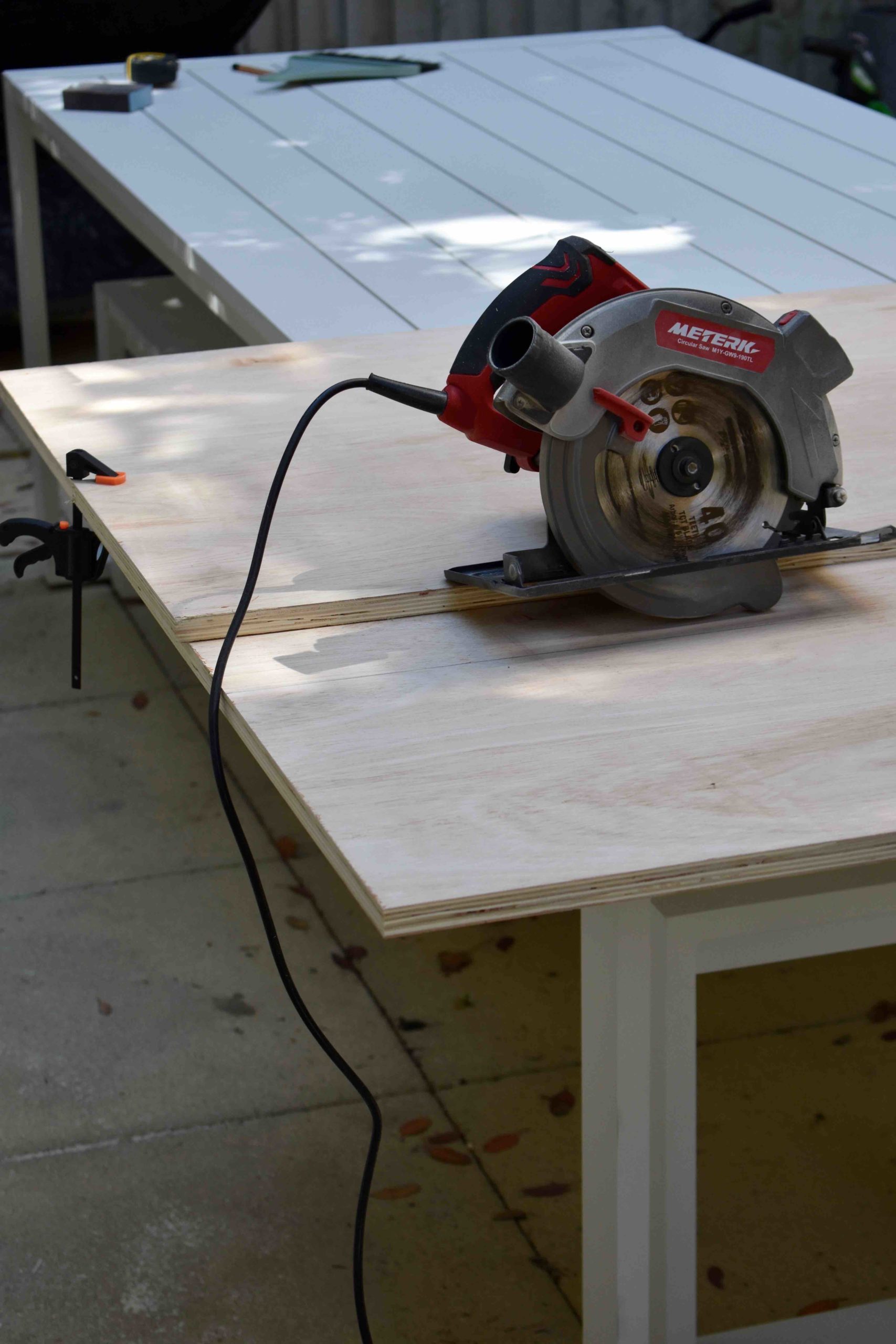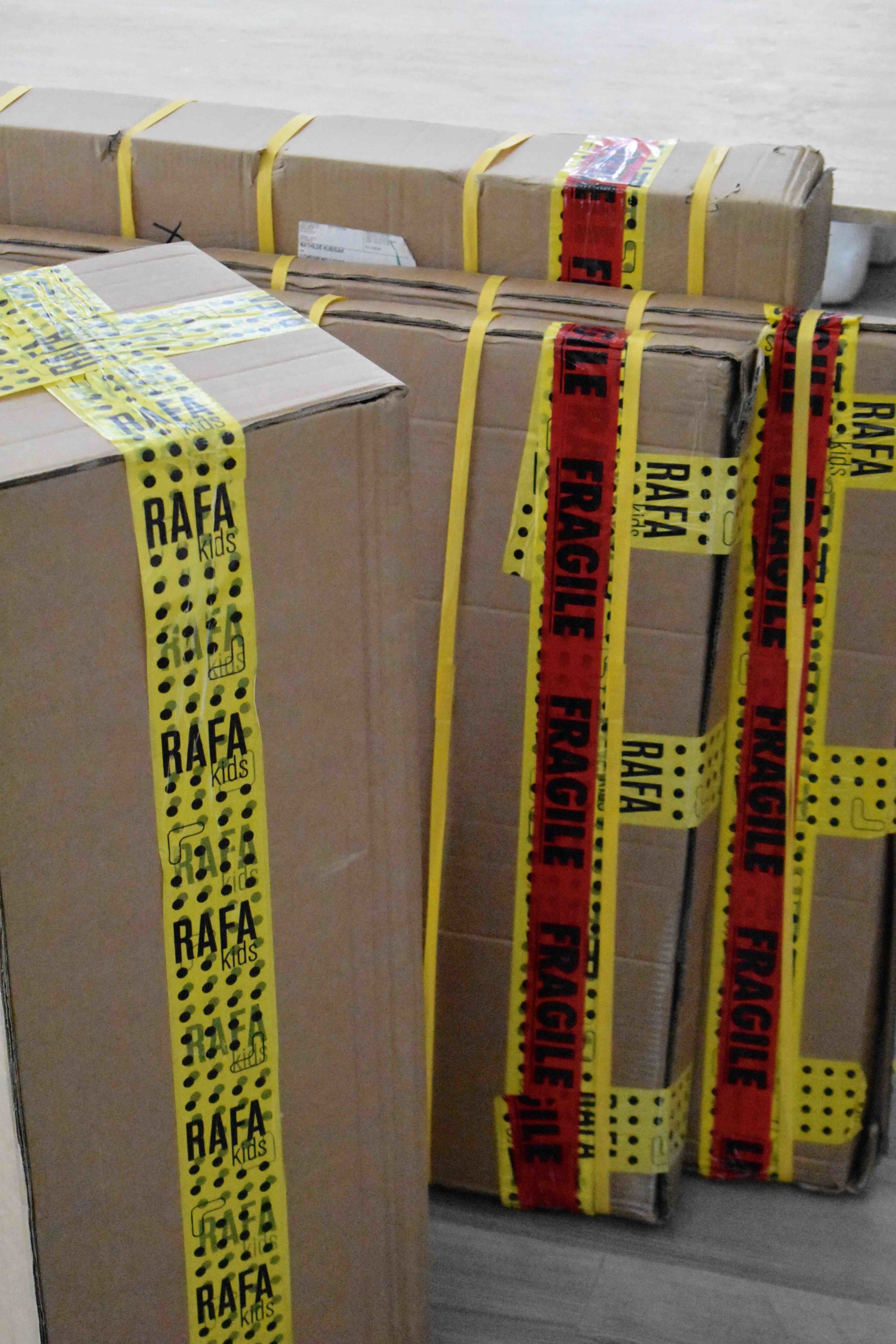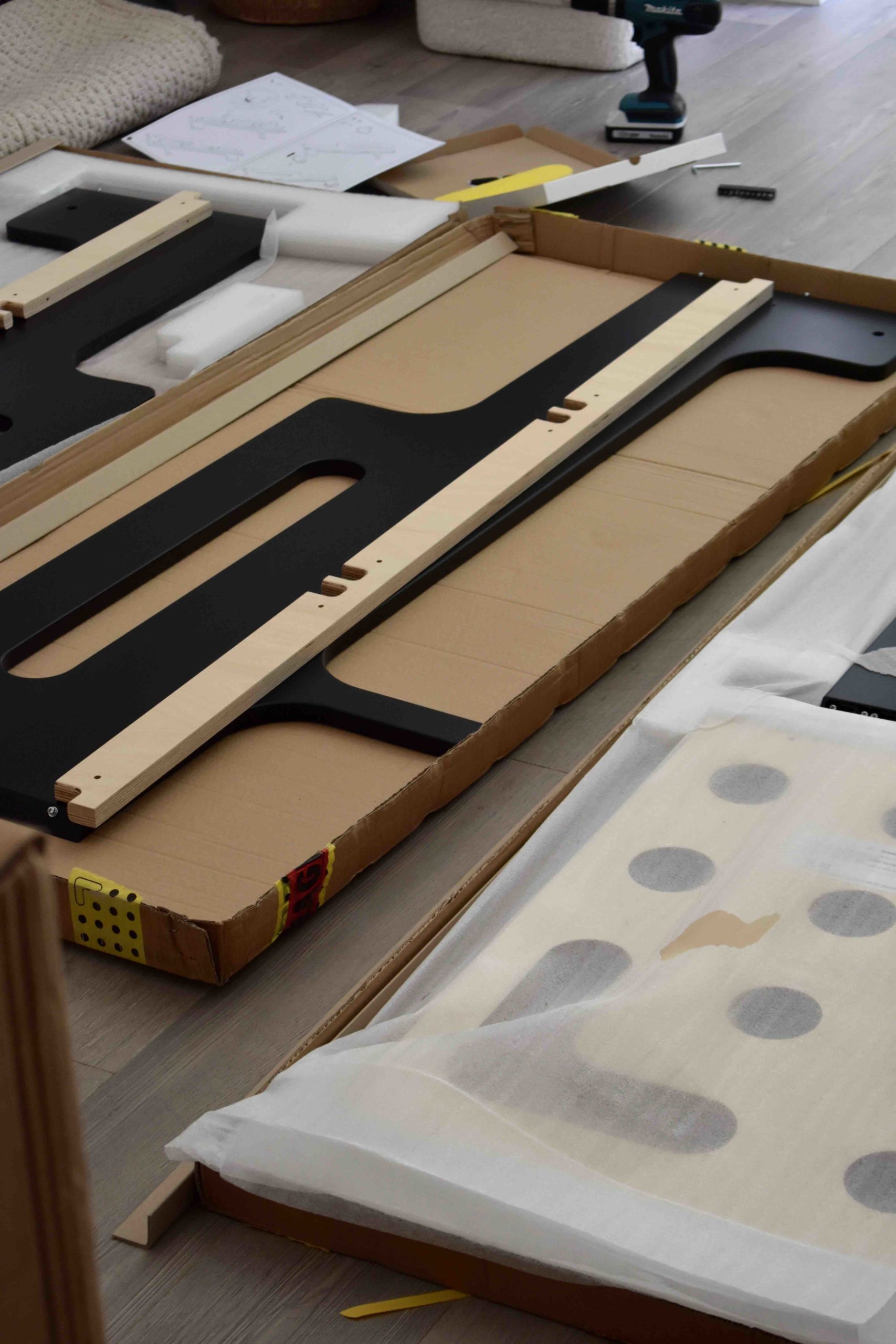 This space was only 1700mm wide so a regular 2m single bed wouldn't fit. I was so happy to find this gorgeous toddler bed from Rafa kids which is 155x75x60cm. This bed was everything I was looking for in terms of design and safety and it had wheels which as most of you know, my son is obsessed with!
It comes in three different colours, natural, white or black. To really revamp his baby room I decided to add strong dark colour in this little niche and picked the black one!
It was VERY easy to put together with straightforward instructions and all the parts for assembly.(even a soft yellow pad to hammer all the pieces together without damaging the bed)
The wheels made it extra simple to move around! I really really love it!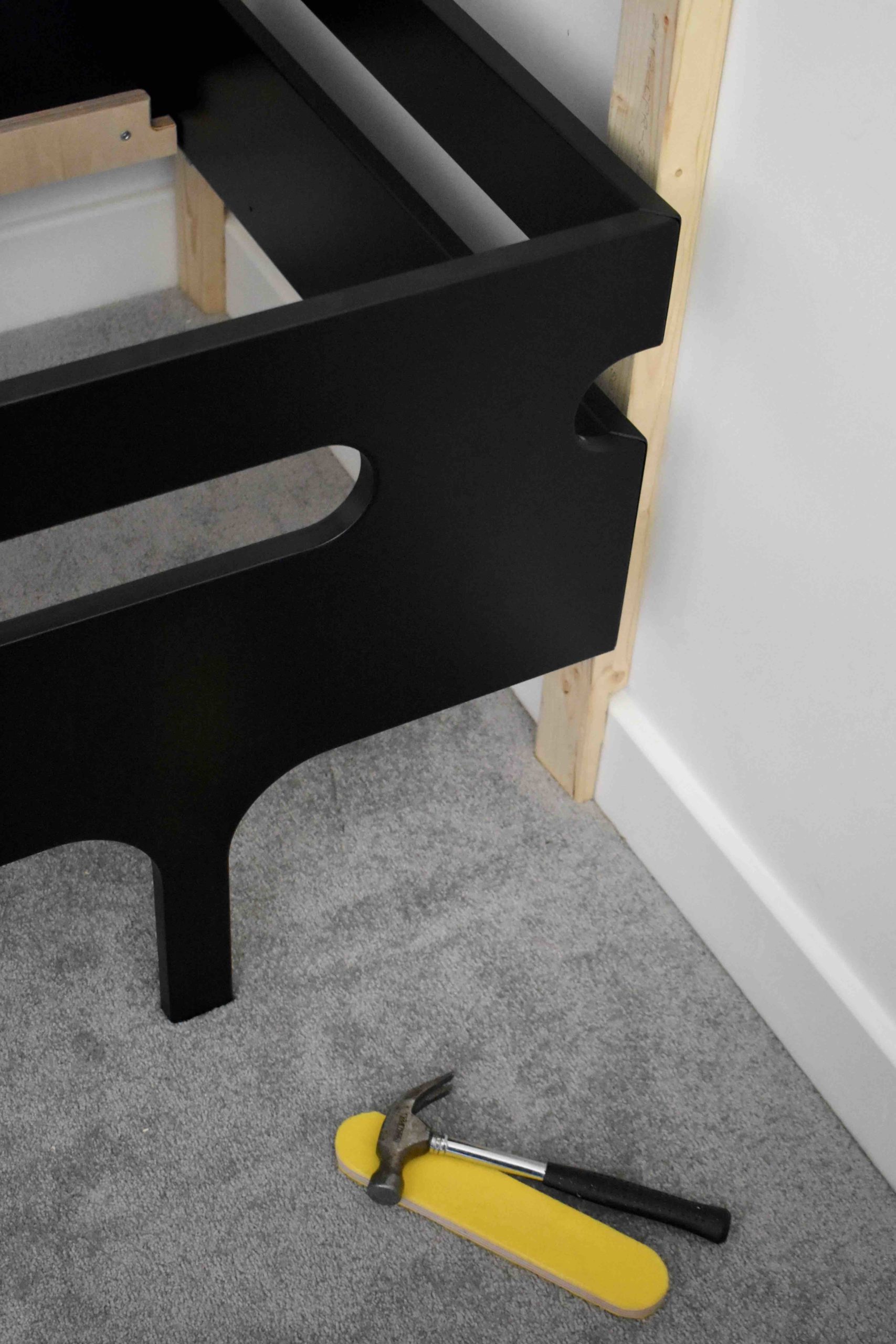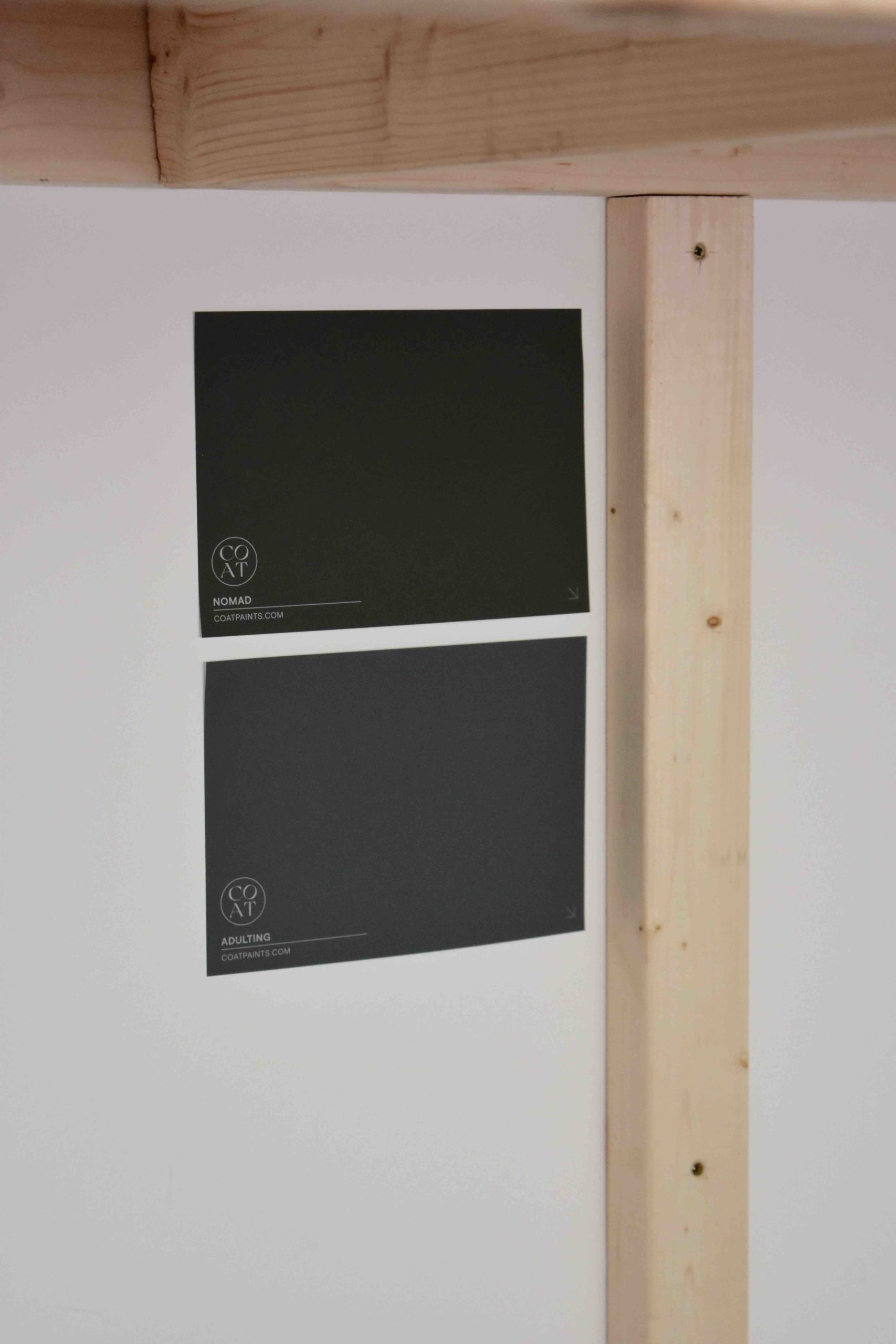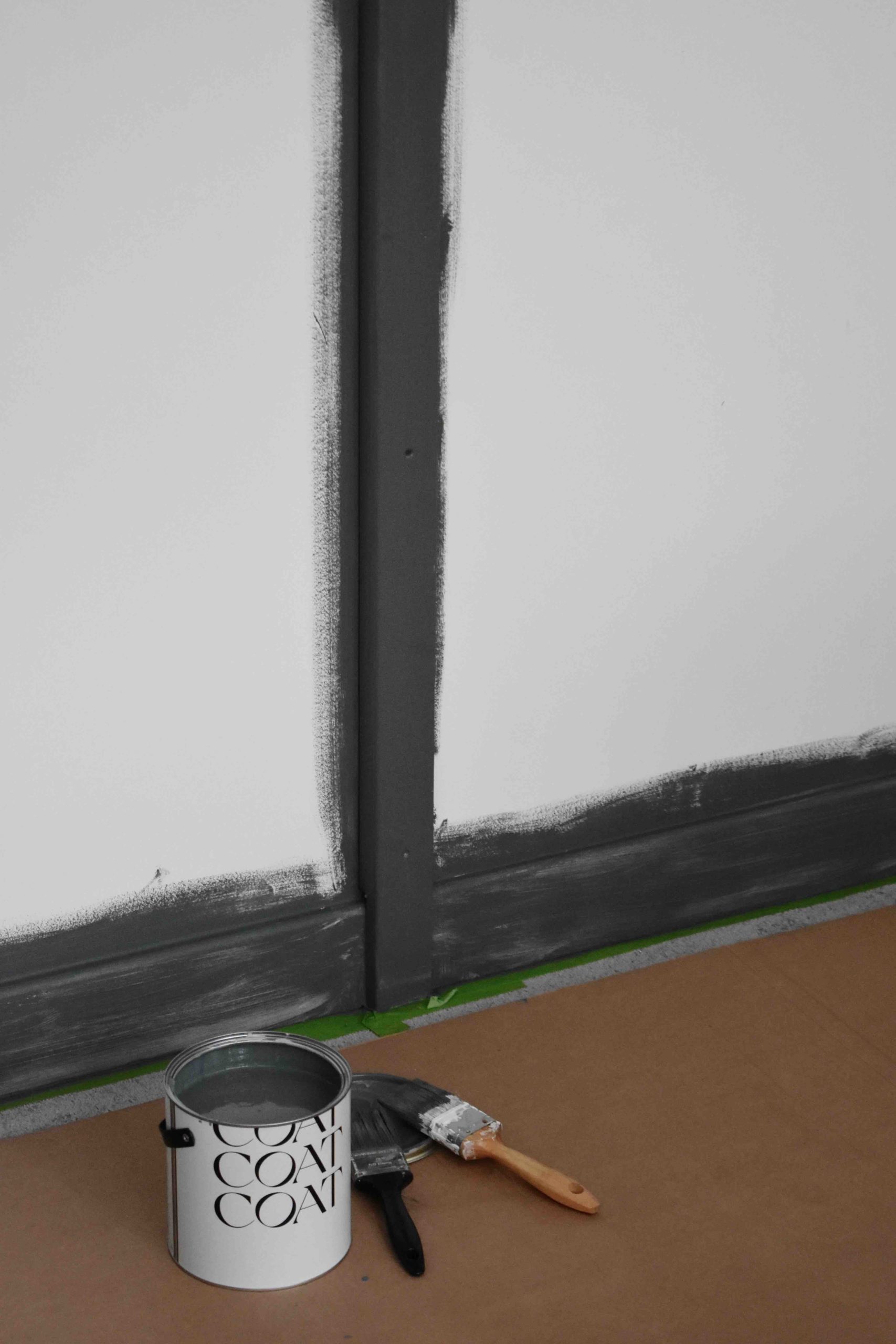 I knew I wanted this little arch refuge to be painted dark but I also wanted to have a contrast with the black bed. If you know me you know I really love green colour lately especially this timeless dark olive green Nomad from Coat but I wasn't sure if it was right for this project.
I decided to use Adulting instead which is a dark greyish teal, a playful shade with hints of blue/cool colour to help with sleep too!
As usual, I am a big fan of coat line, not only it is water-based, smooth flat matt finish is very easy to use. It is most importantly low VOC with no harsh solvent, perfect for little ones' bedroom!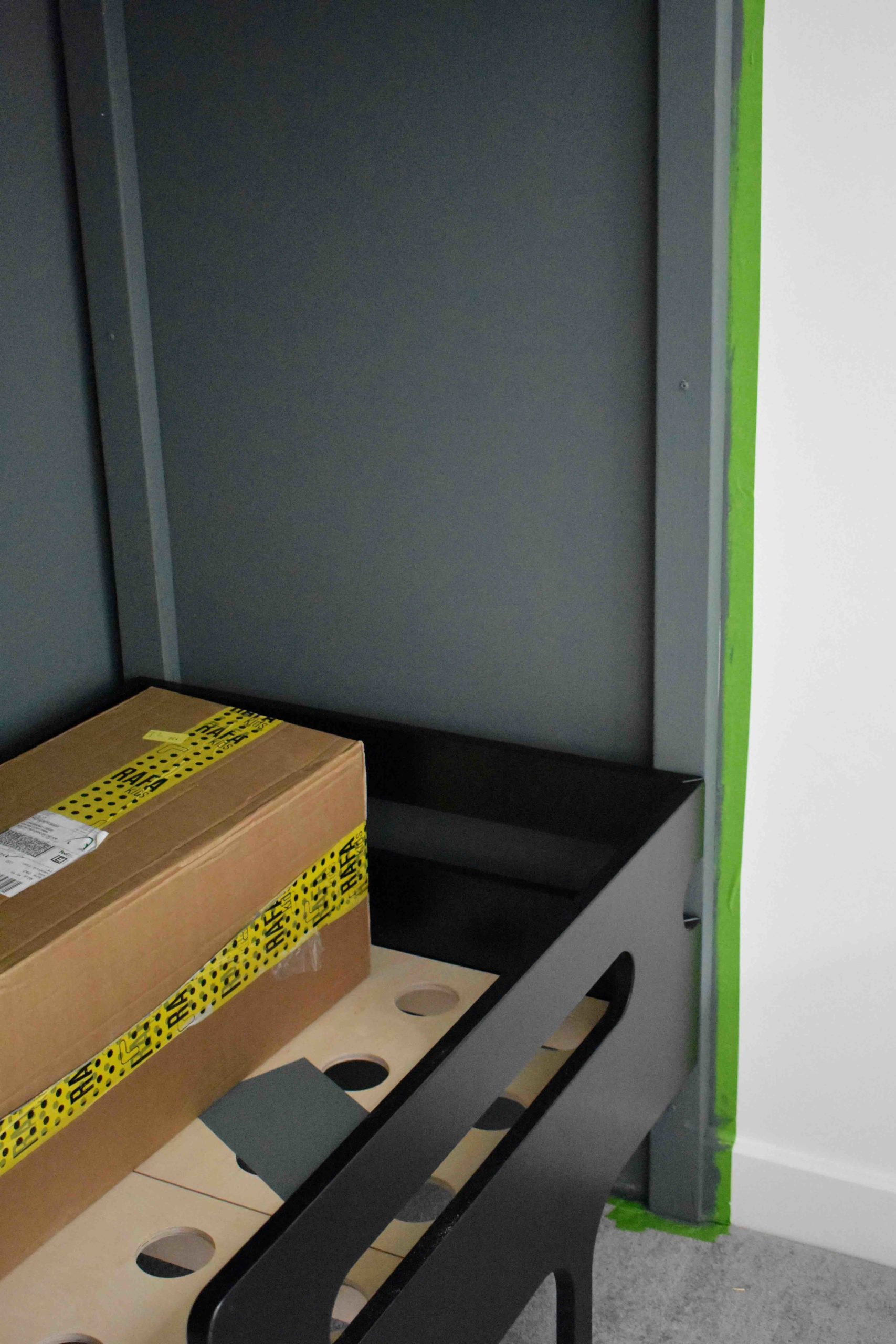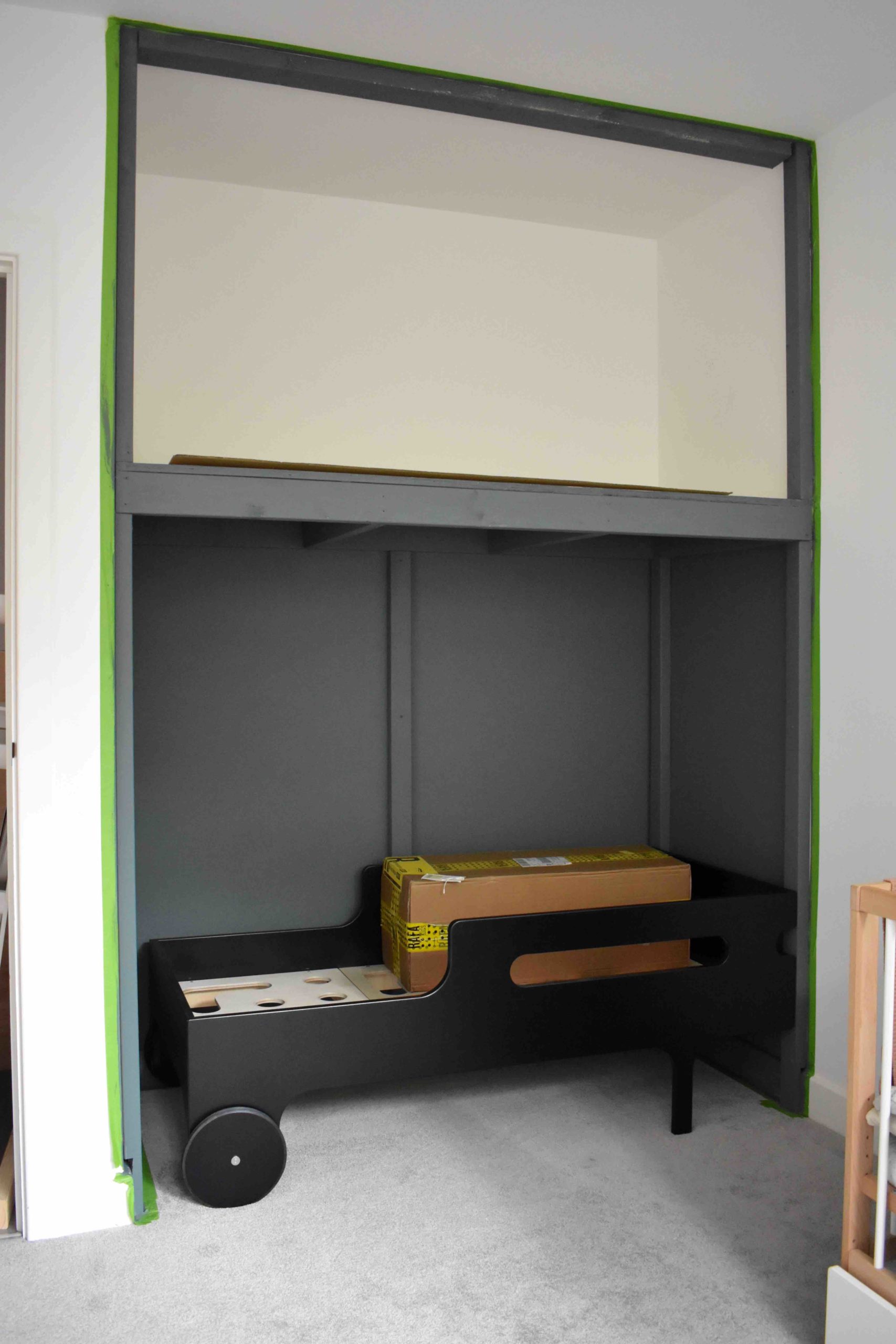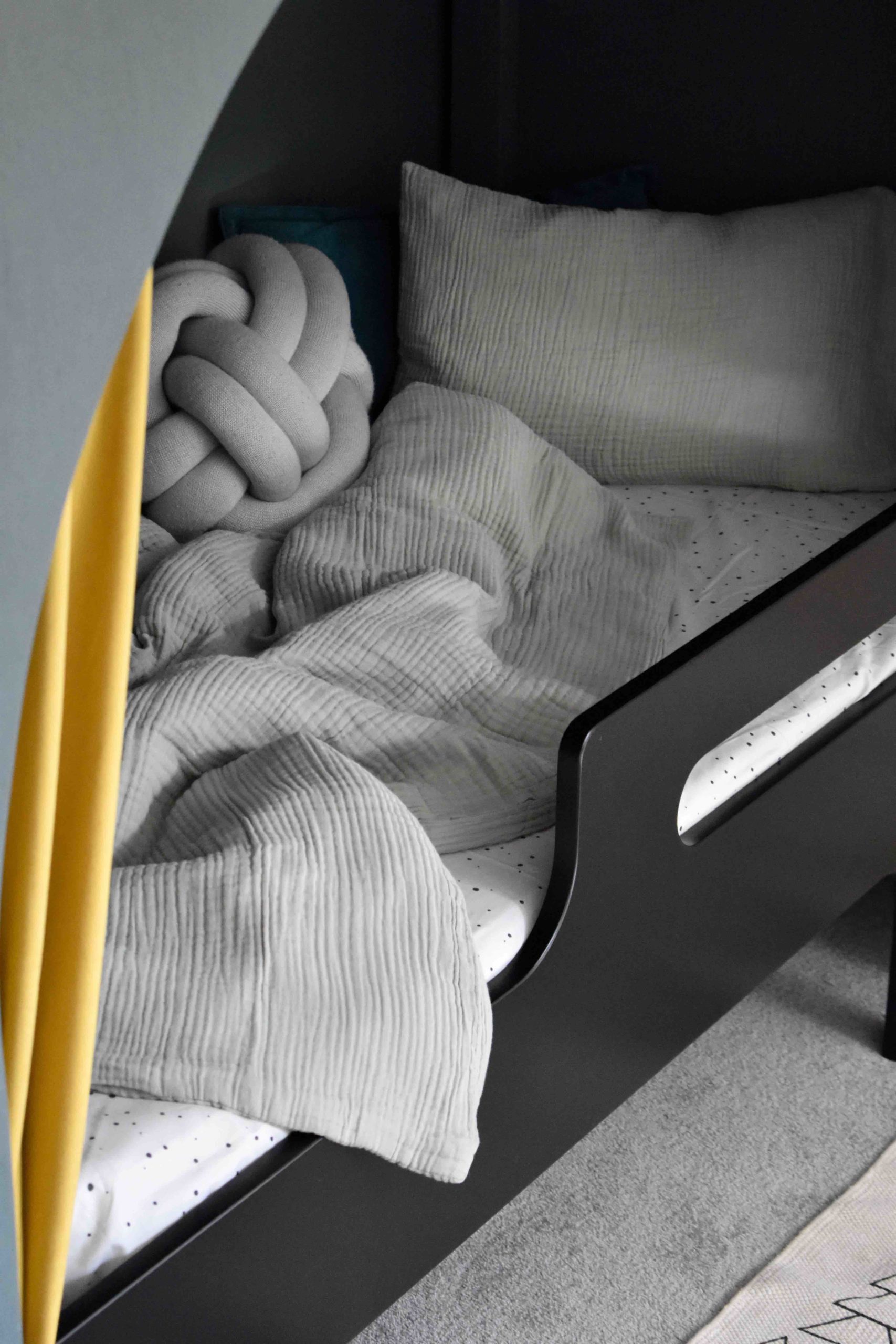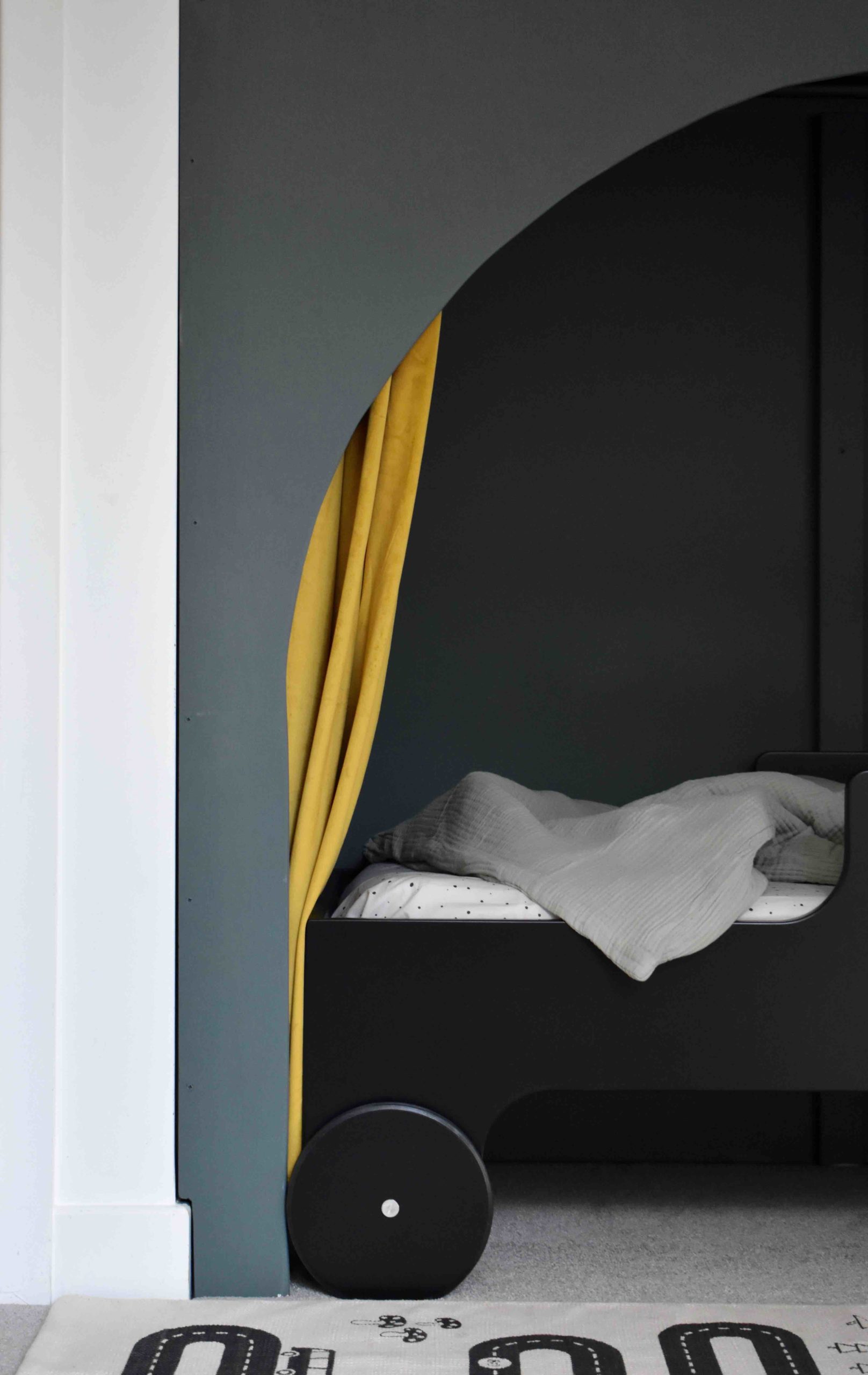 To help make the bedtime routine even smoother I styled this corner with the XL wall shelves from Rafa kids. Allowing my son to pick his favourite books for bedtime story!
It is also ideal to display with favourite toys, pictures and LED lights.
I also added a rod and velvet mustard short curtains, to completely close this alcove and make it extra dark, for deep longer sleep! (lol I wish! Still, I think the blackout curtain helps!)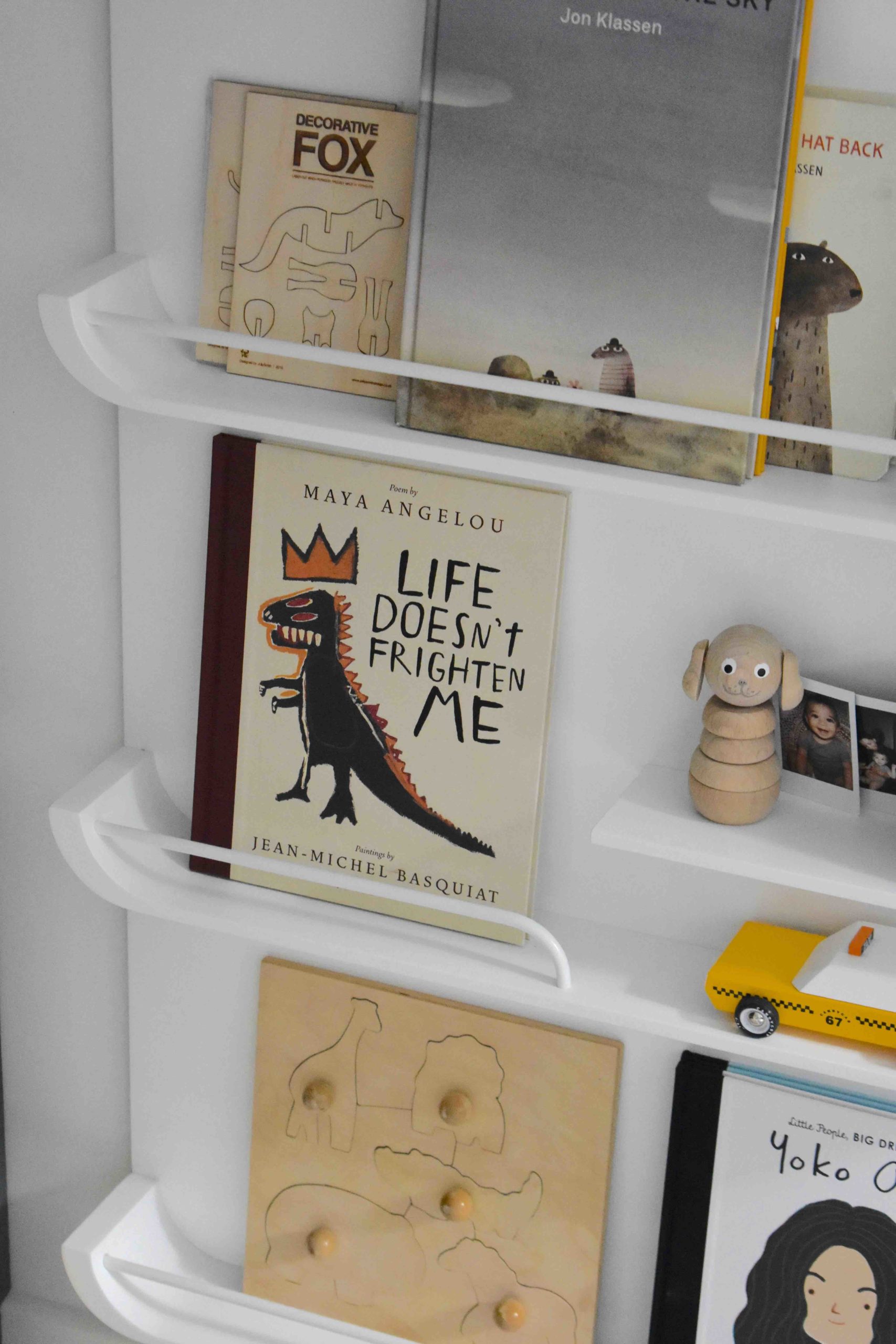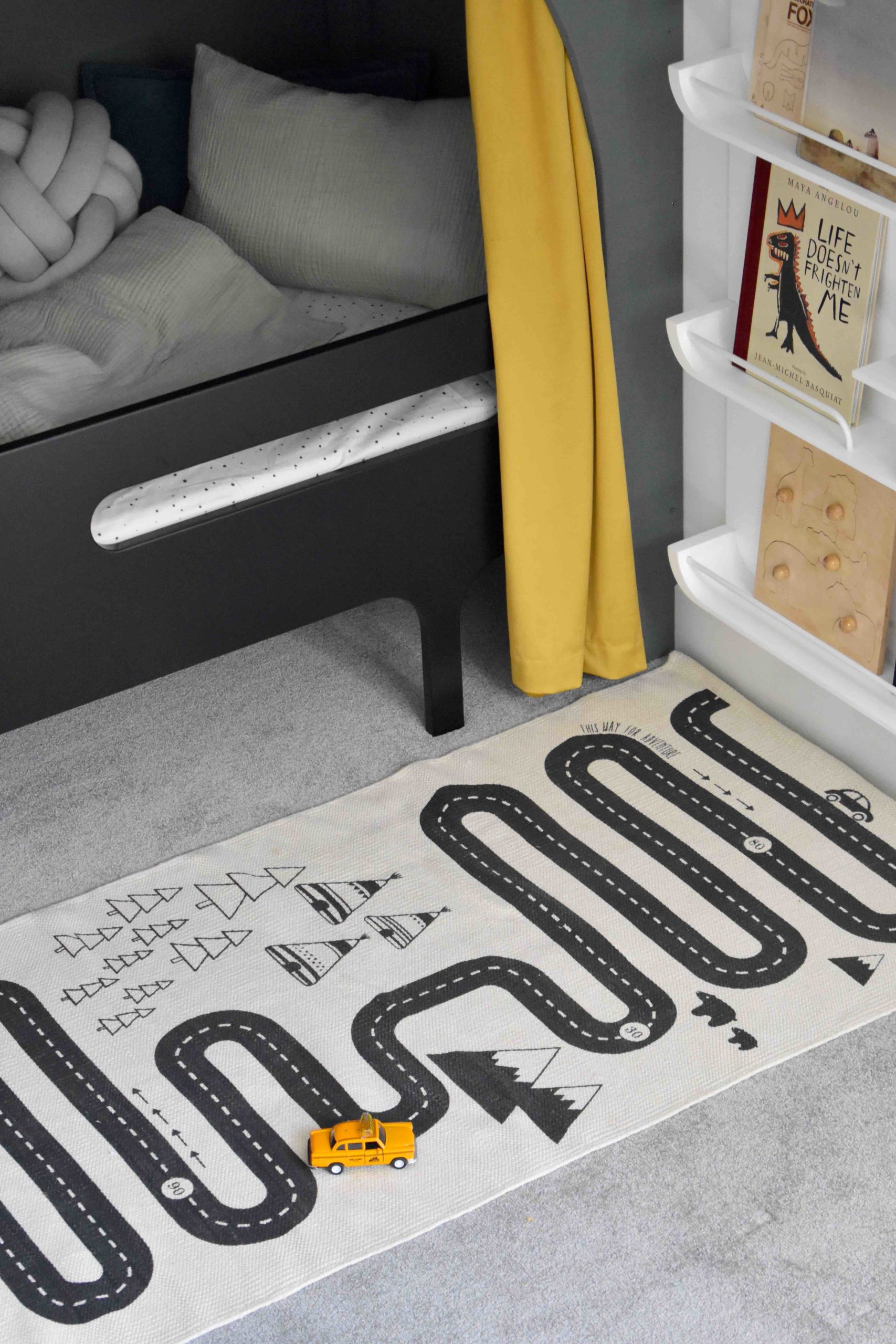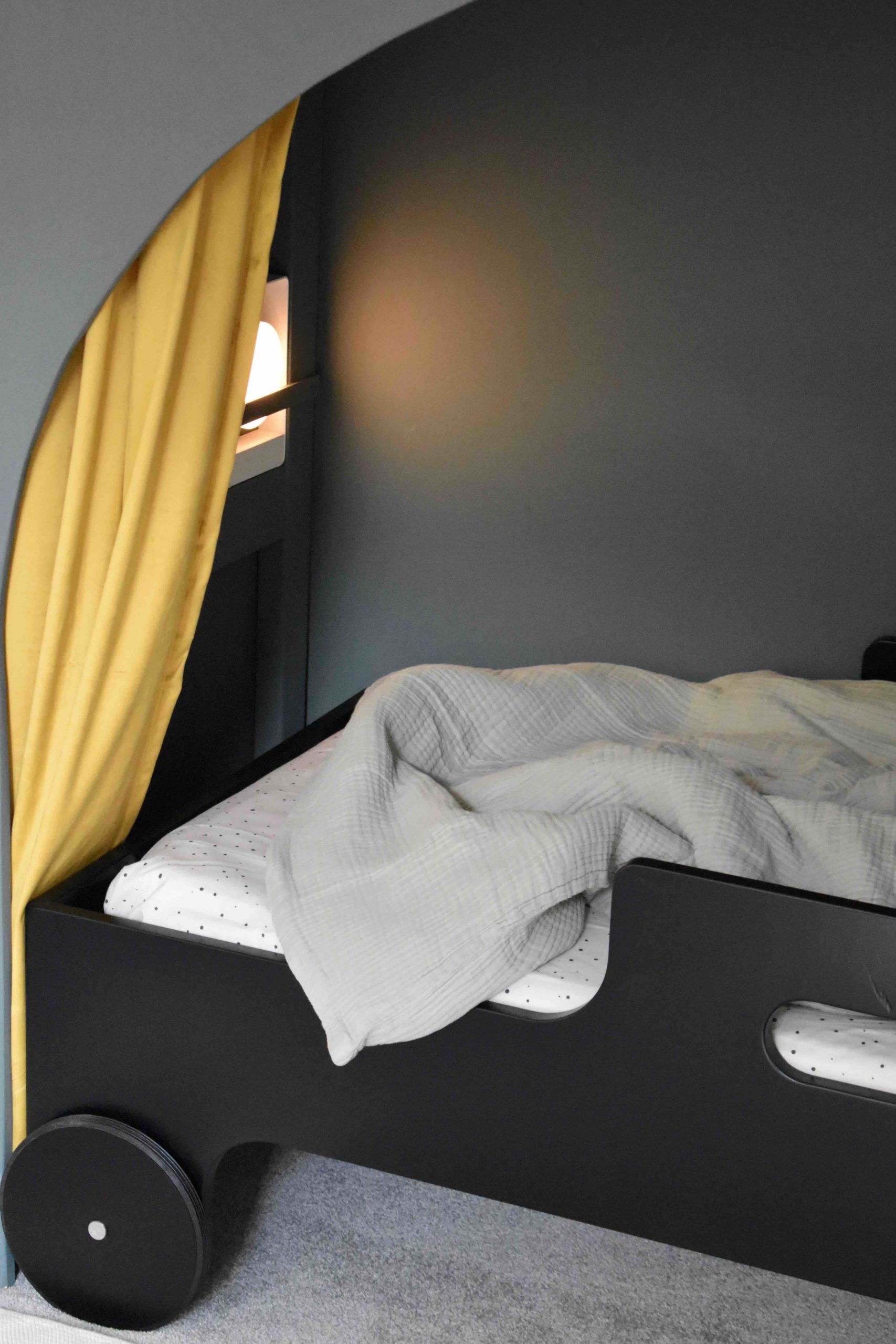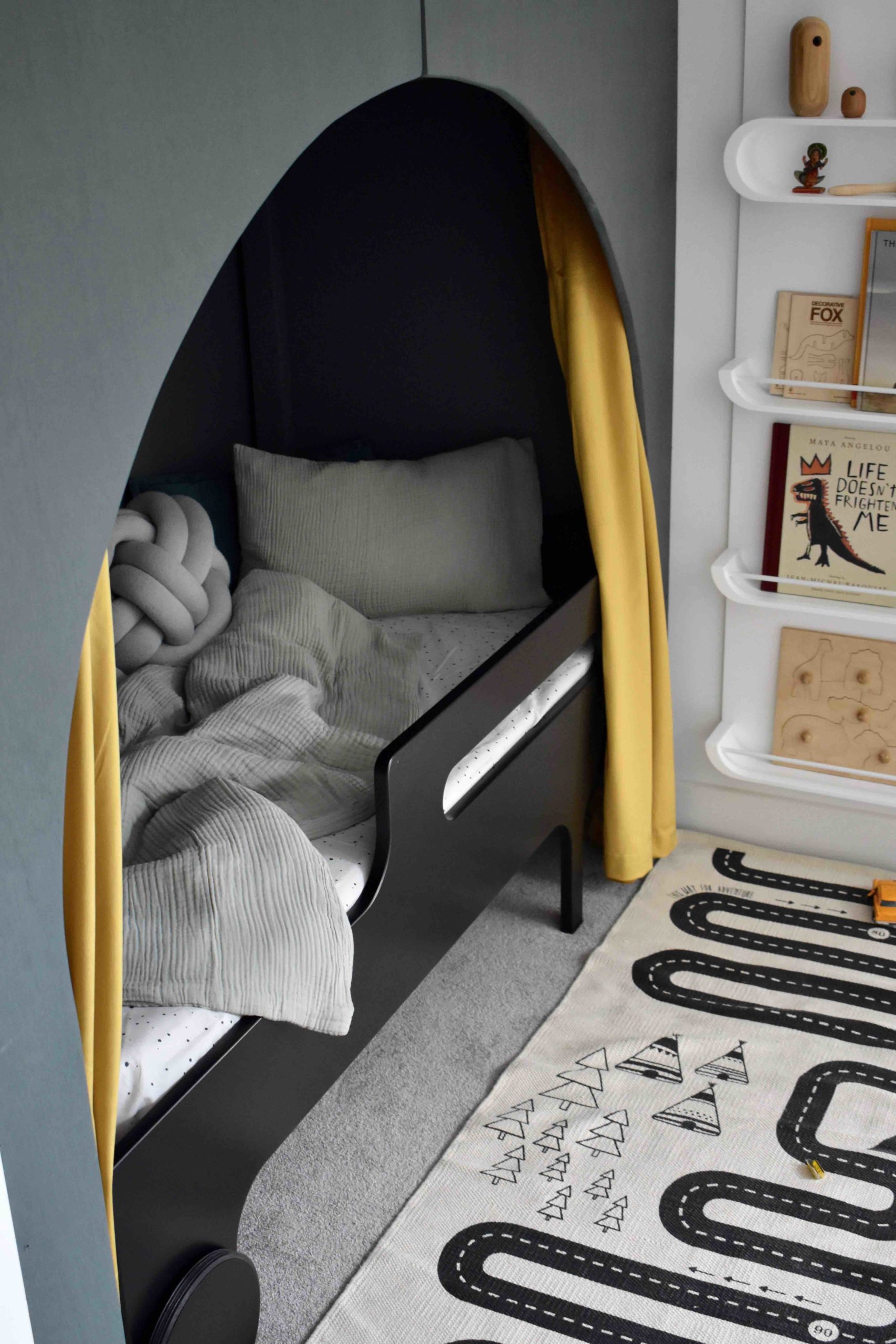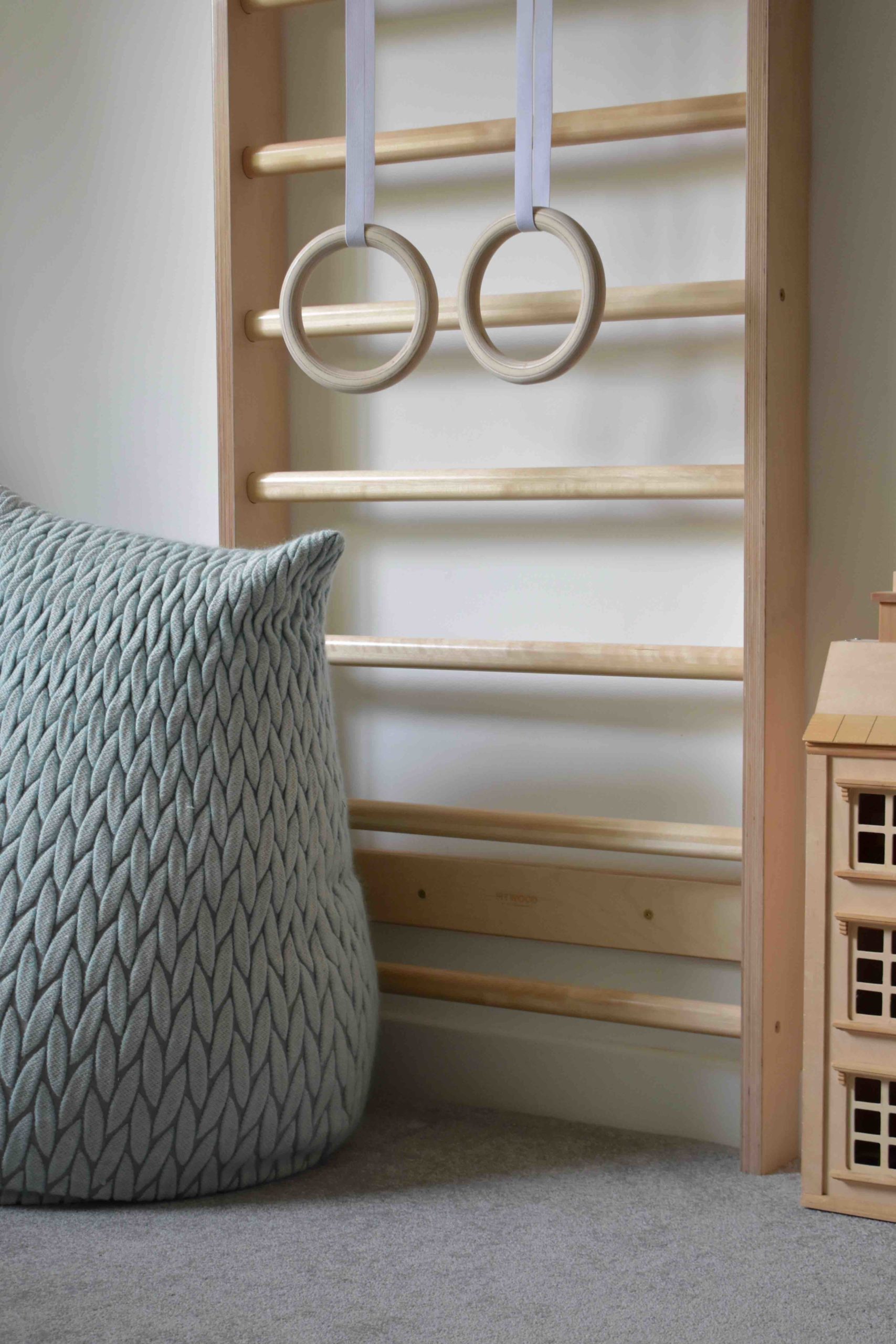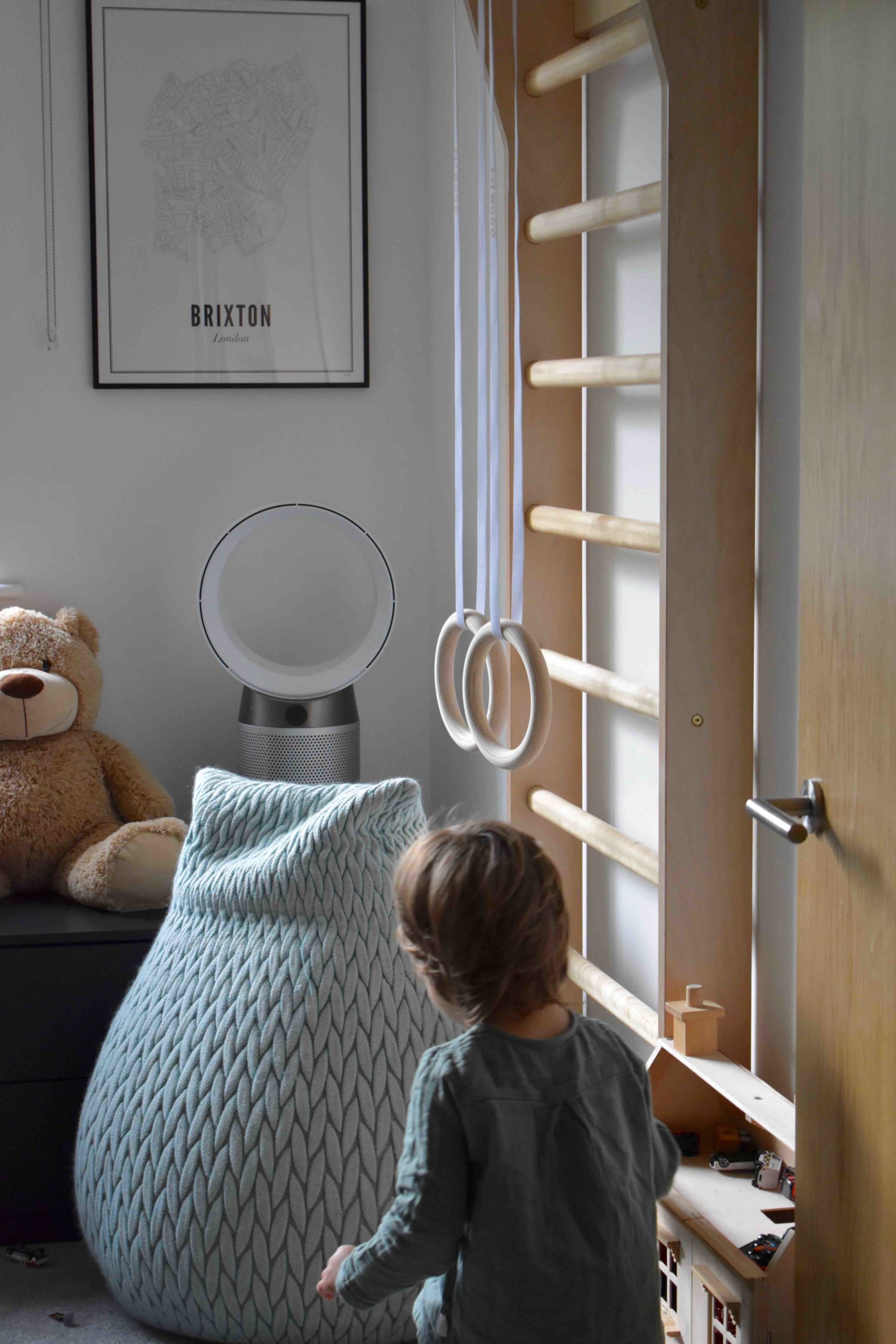 To add more interactive play in his bedroom, I partner up with the unique brand Fitwood which creates beautiful minimal exercise equipment that is functional and suitable. I love the stylish wooden Wall bars that will fit seamlessly all interior styles without taking up any floor space!
It is very easy to put together, I made a sort video on Intsa showing you how. You can see it HERE.
It is an exceptional tool for kids to develop their mobility, coordination, balance, and strength but the whole family can use it to do a lot of different workouts! It's a great investment as it can be used at any age. Noori is now going all the way to the top and loves to play with the wooden gym rings to flip and jump! I personally love doing pull-ups on it while my son cheers me on!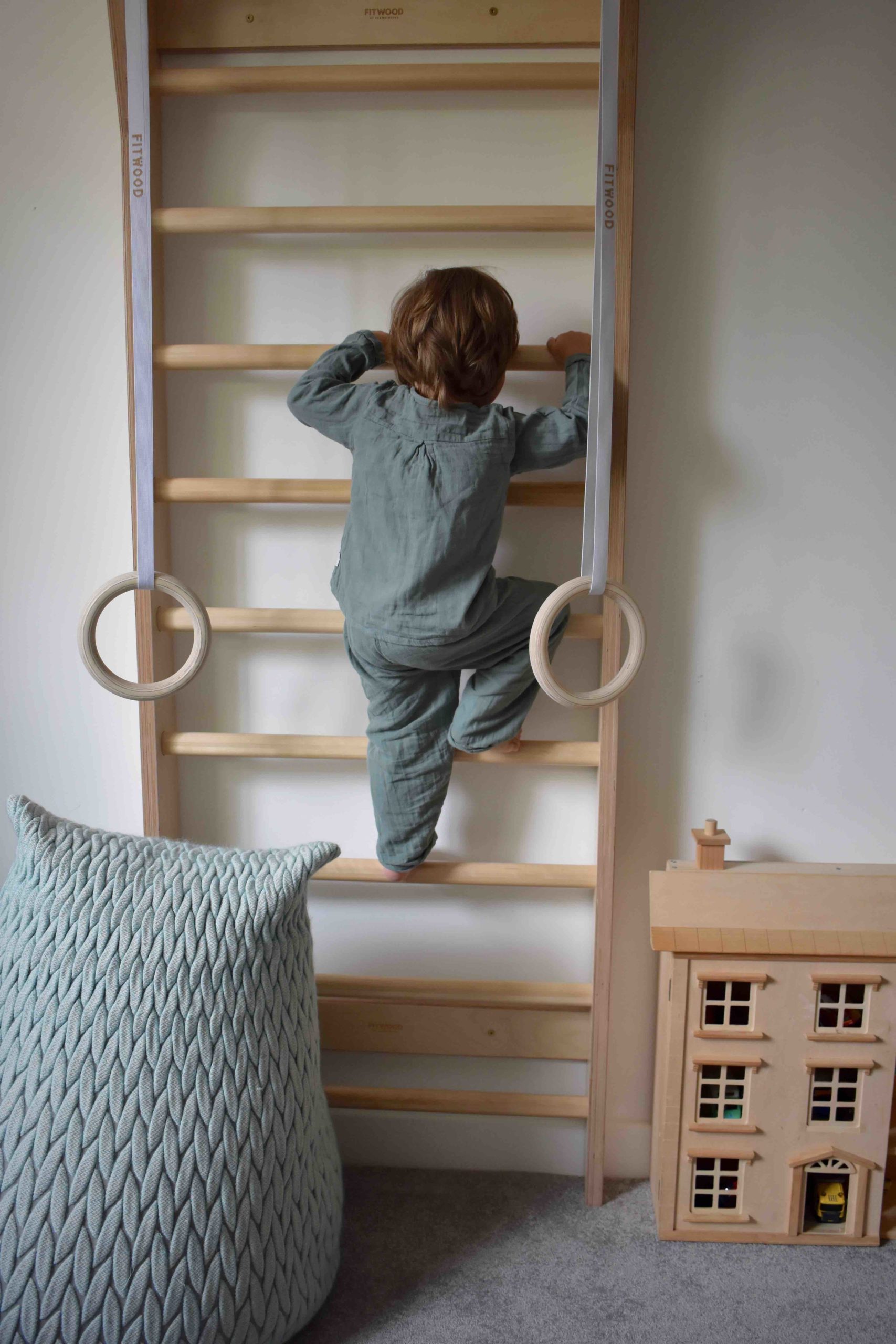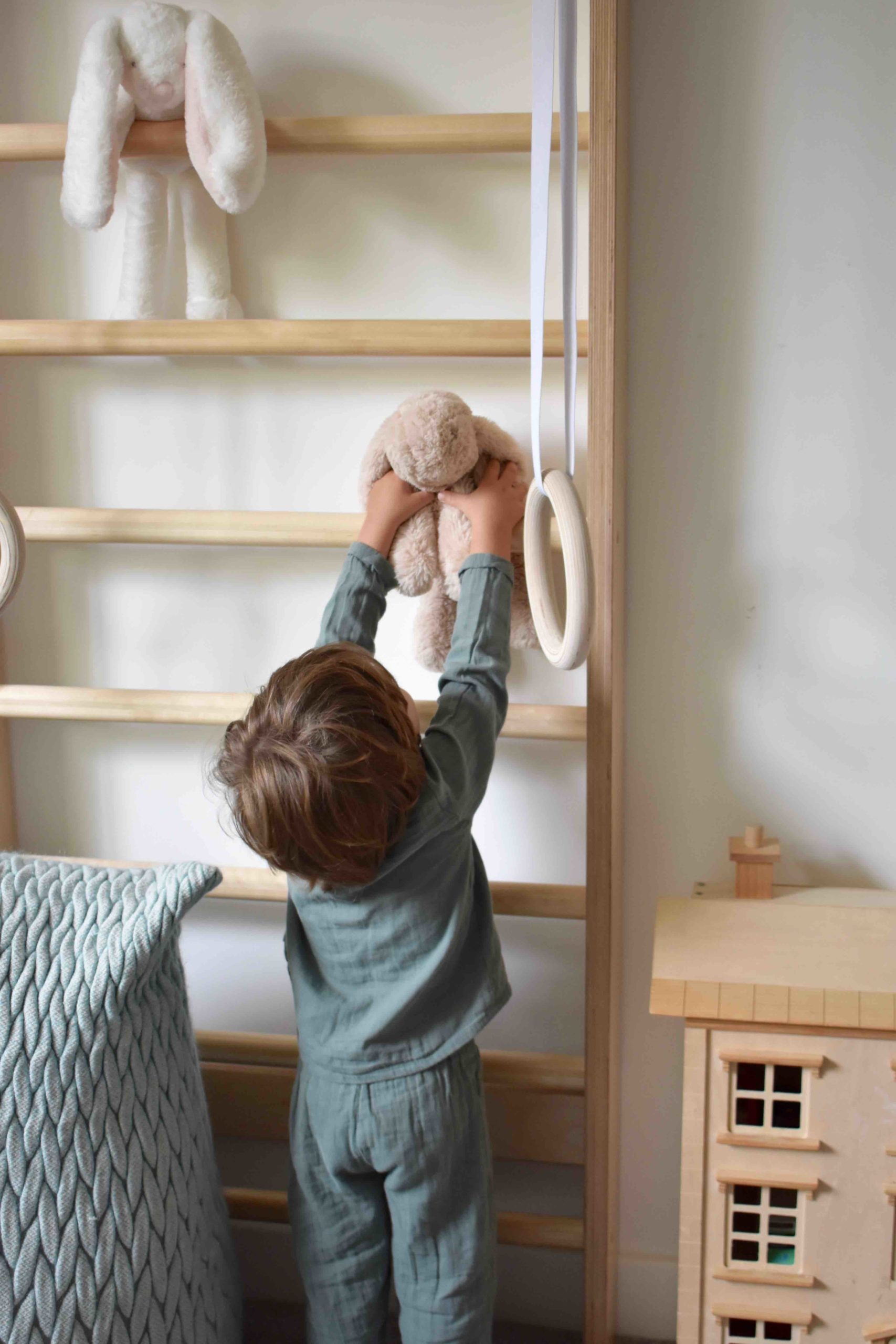 Disclaimer: this is not a paid post. Some of the products were kindly gifted by Rafa kids, Coat paint and Fitwood for this makeover. All words and thoughts are my own.  Photography © Mathilde Kubisiak/MK Design London