I always get quite anxious before travelling. You know, with all the custom checks and baggage size limitations to respect. Lately, I have travelled quite a lot, which has really eased this anxiety and gotten me used to the travel routines.
But, that being said, I have to say packing remains a dreadful task on my to do list. For me, I like to have my luggage sorted at least 24 hours in advance. It's the best way for me to feel calm on the day.
Travelling light is important, especially if you're jetting about quite often. You certainly want to ensure that you don't injure yourself by carrying too much stuff! Here are a few things that I absolutely have to travel with. They just make my journey so much better.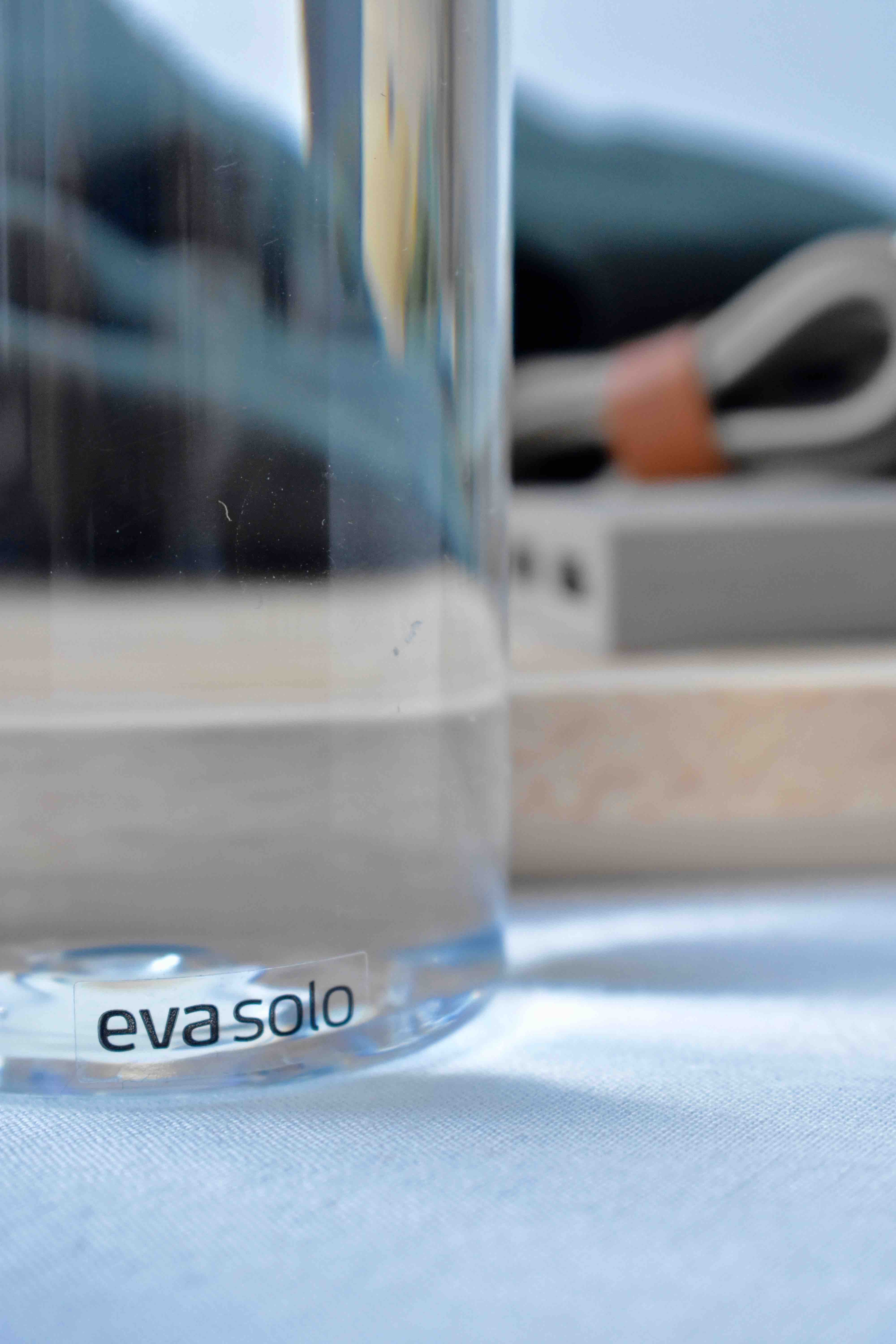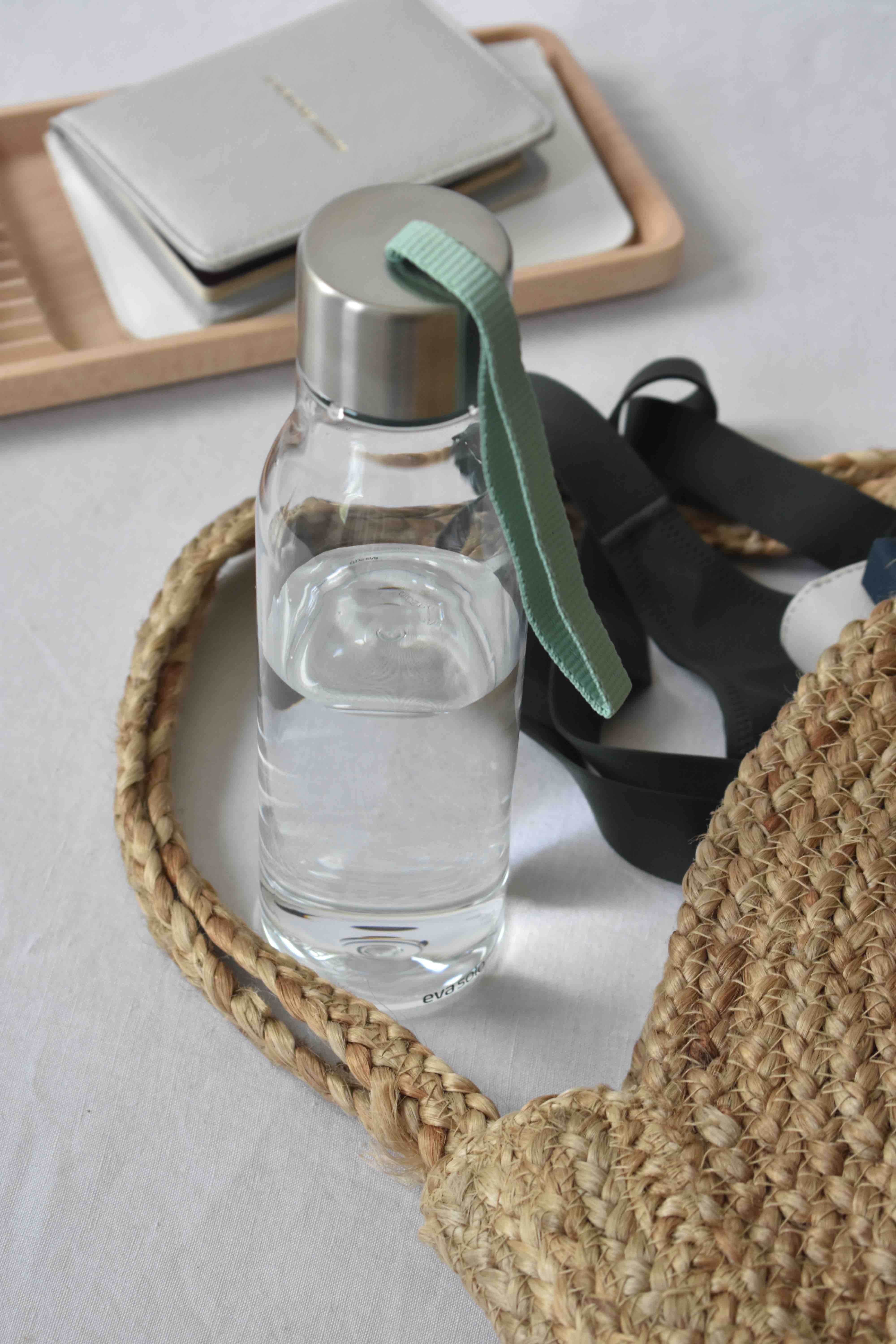 First of all, bottles of water. Wherever and whenever I travel, I always end up buying a lot of bottled water. It's an essential as no matter where you go, you will always suffer from thirst. This is even the case on shorter trips. I now travel with a handy, empty water bottle. As soon as I pass through security, I stop at a café or a water fountain and refill for the flight.
I absolutely love the EvaSolo water bottle. Its beautiful minimal design is by Claus Jensen & Henrik Holbaek. It's also impact resistant, which is very convenient because I tend to be quite clumsy when traveling. It is made of BPA-free plastic, meaning it contains no bisphenol, phthalates or heavy metals.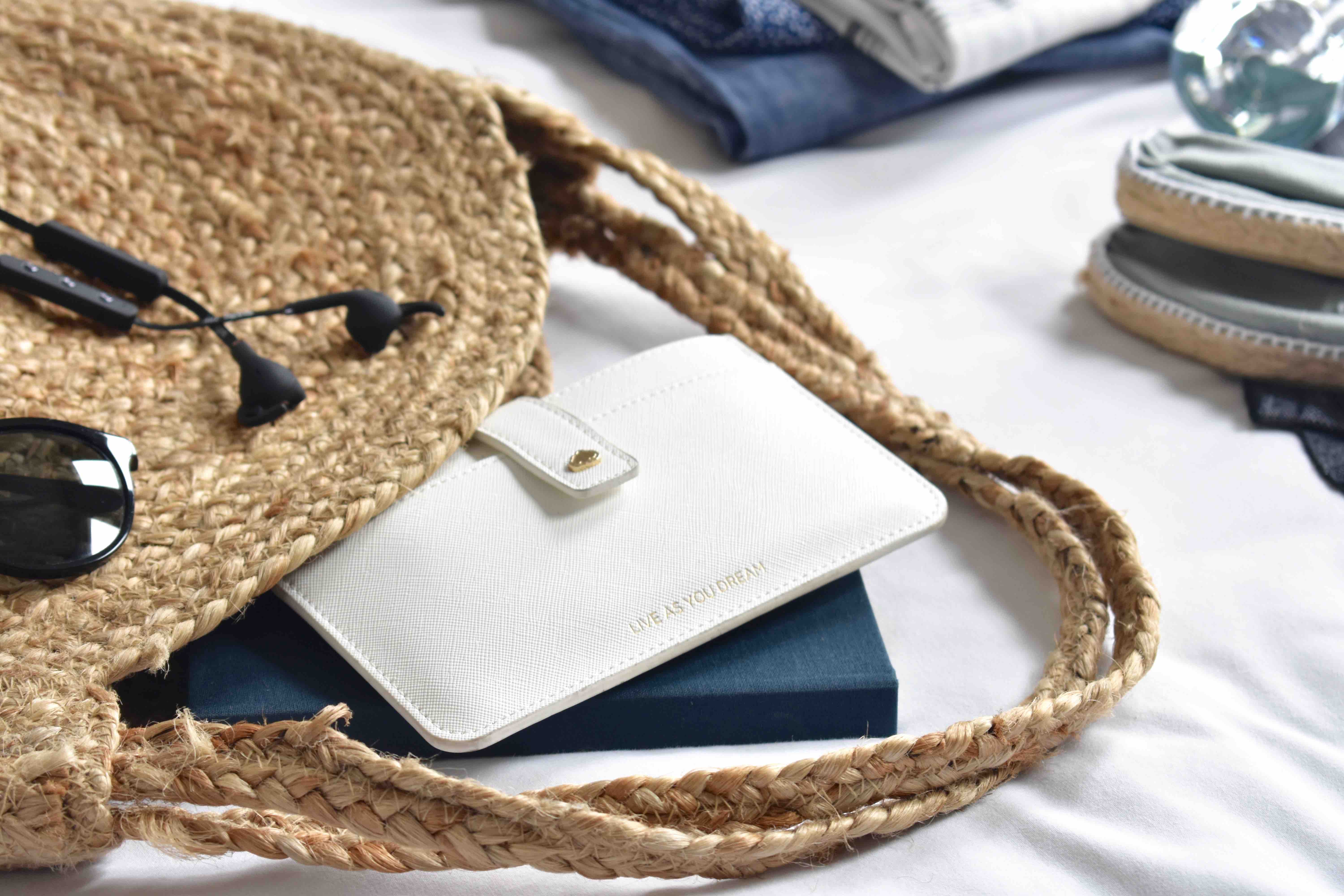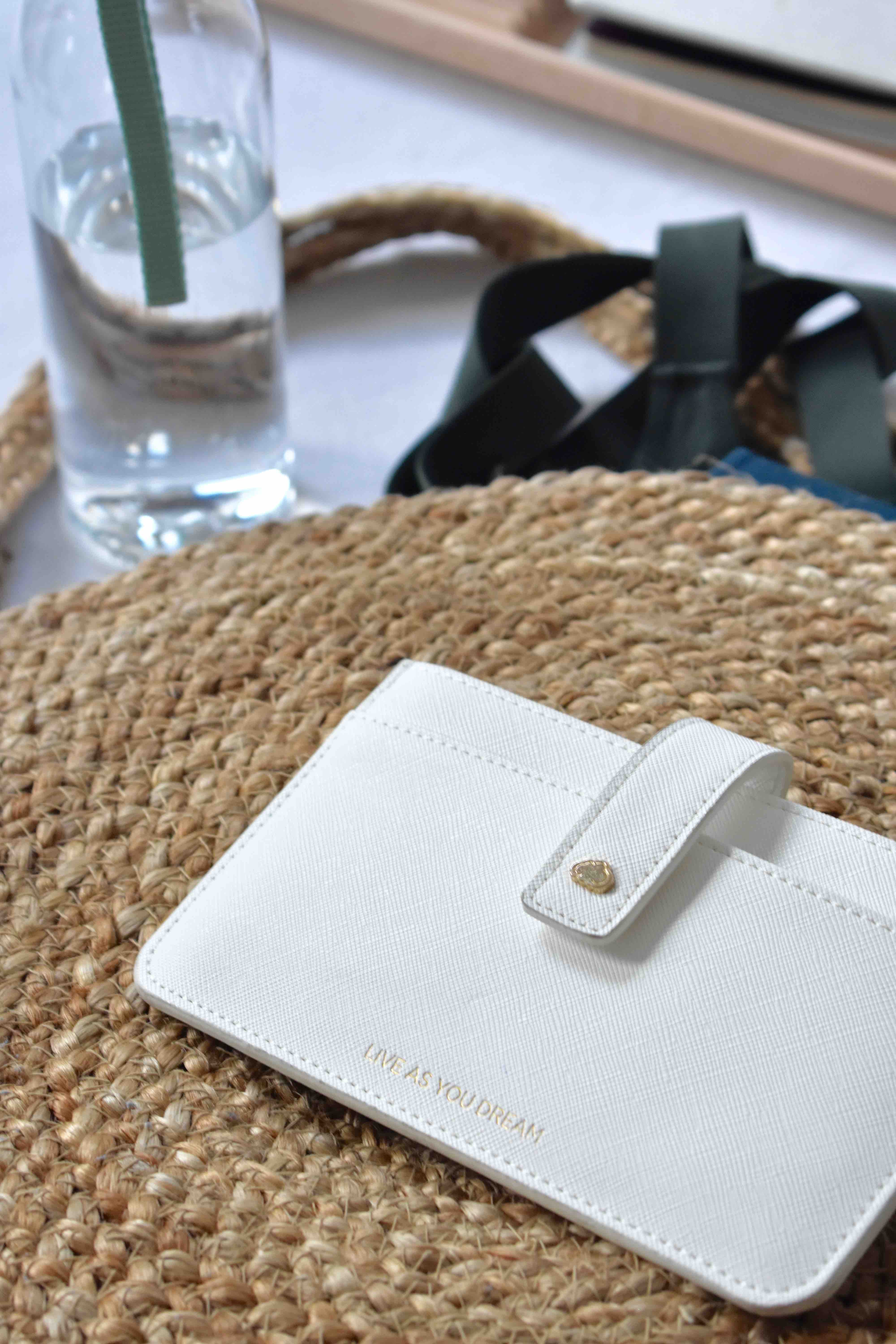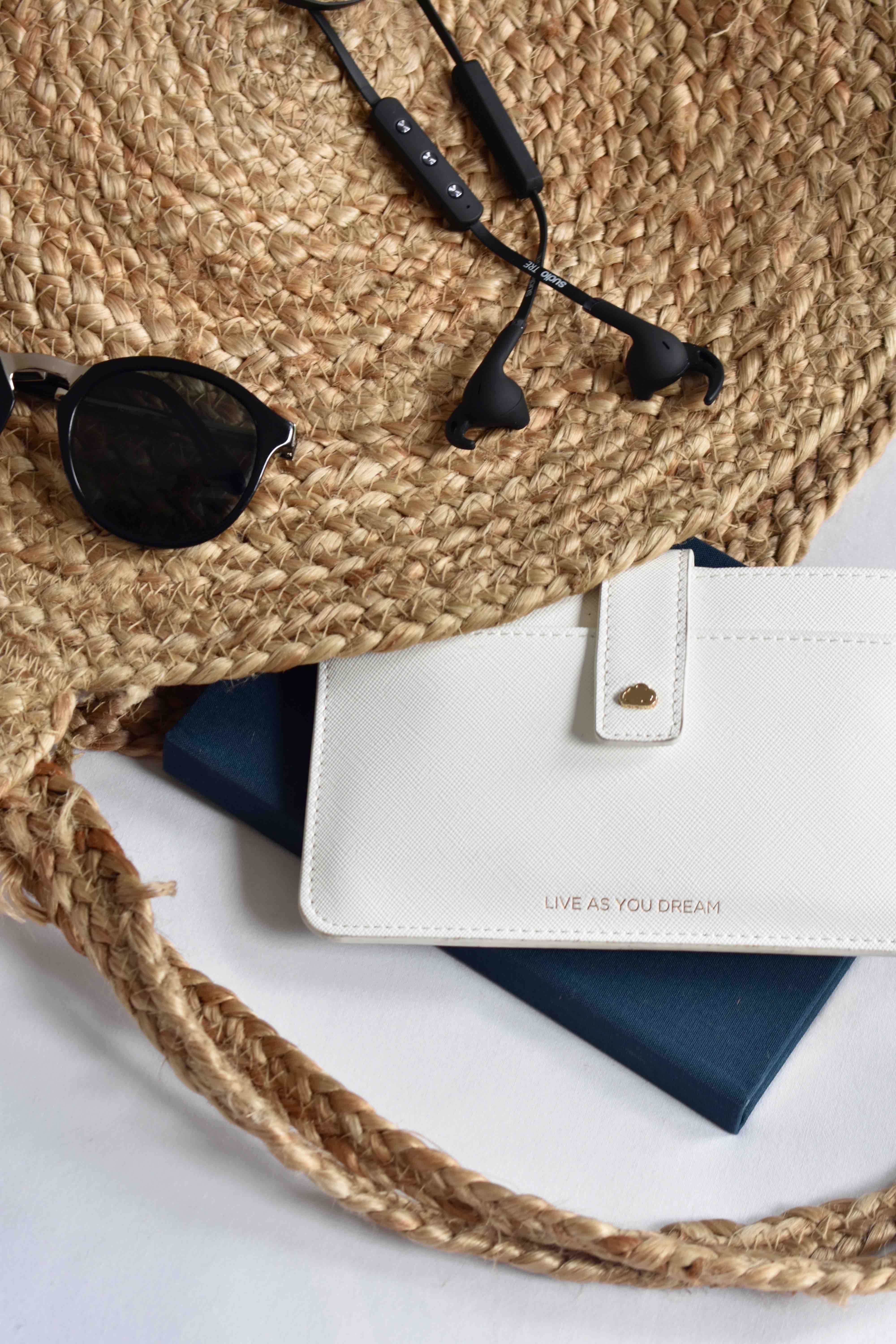 Let's not overlook all the must-haves, such as passport and cards. I adore the Estella Bartlett travel collection. I think the 'Adventure Awaits' Passport Case really encourages you to make the most of your trip. It's definitely the perfect accessory for keeping your passport safe while on the move. And it's made from vegan-friendly leather. Even better.
And while you're shopping, the 'Live Your Dream' document wallet is ideal for carrying all your cards and travel documents.
If I have a long flight, I will take a sleeping eye mask and a pair of fluffy socks on the plane. Lately, I have also carried a pair of earplugs, which helps so much… especially on flights where they try to sell you something every five minutes!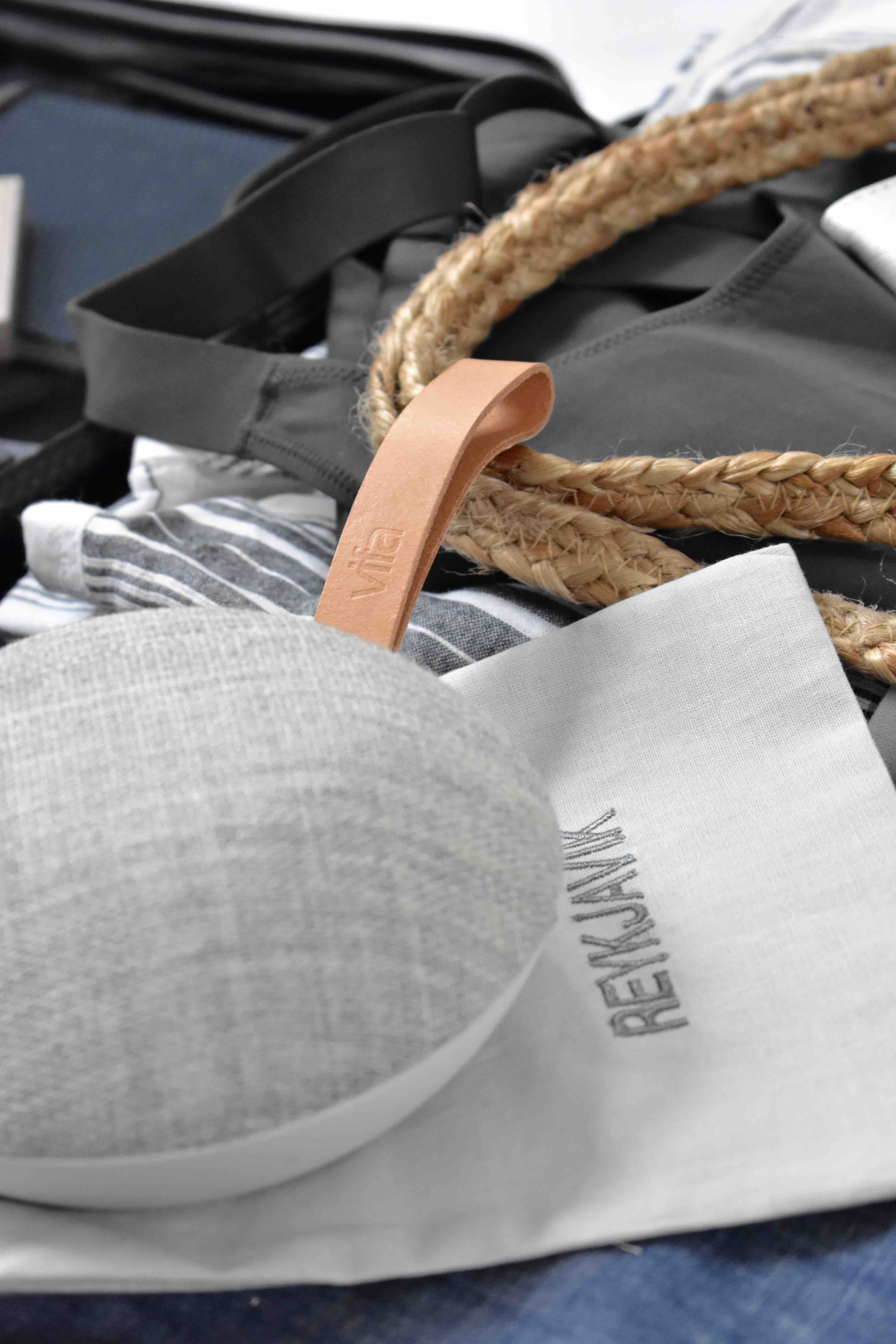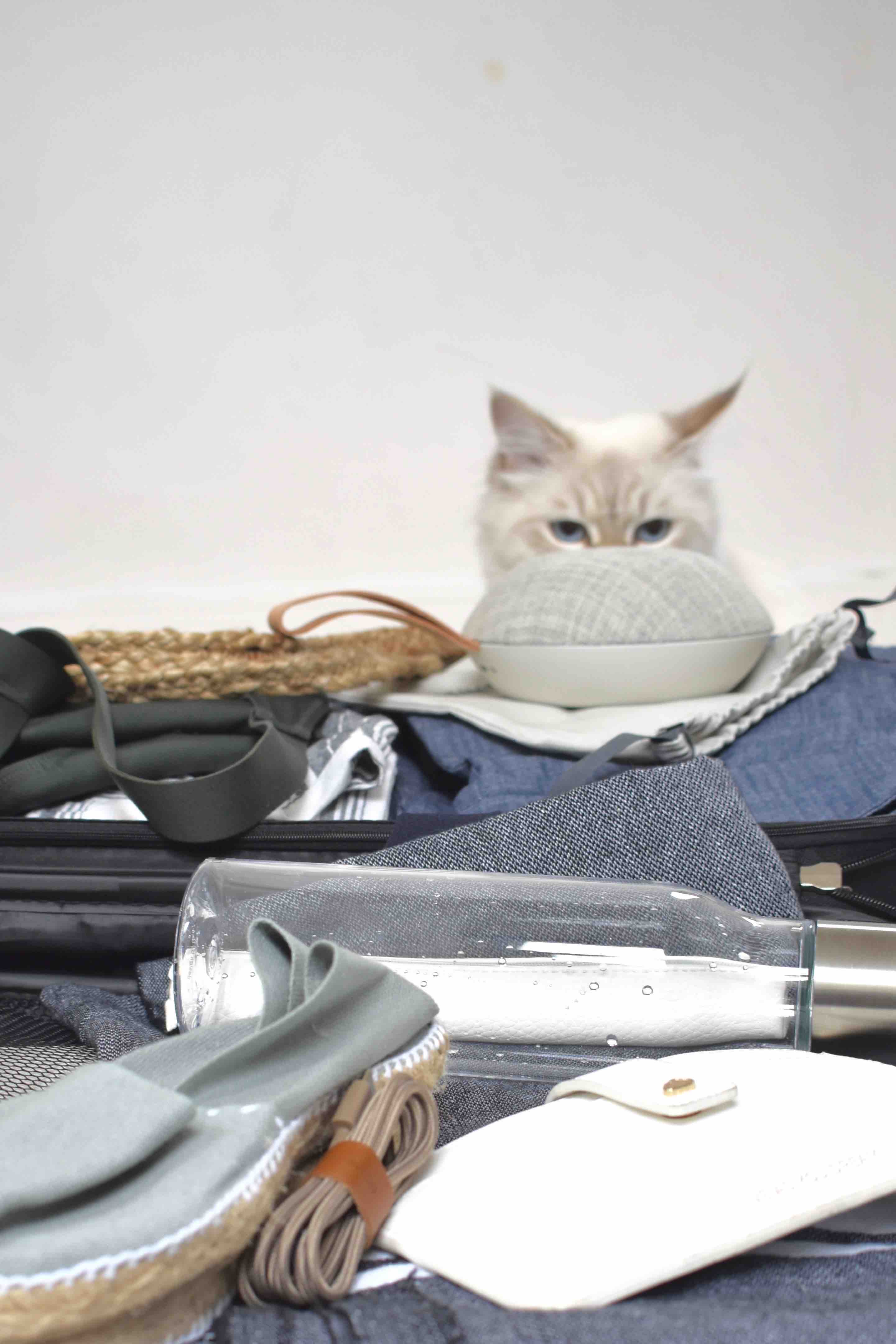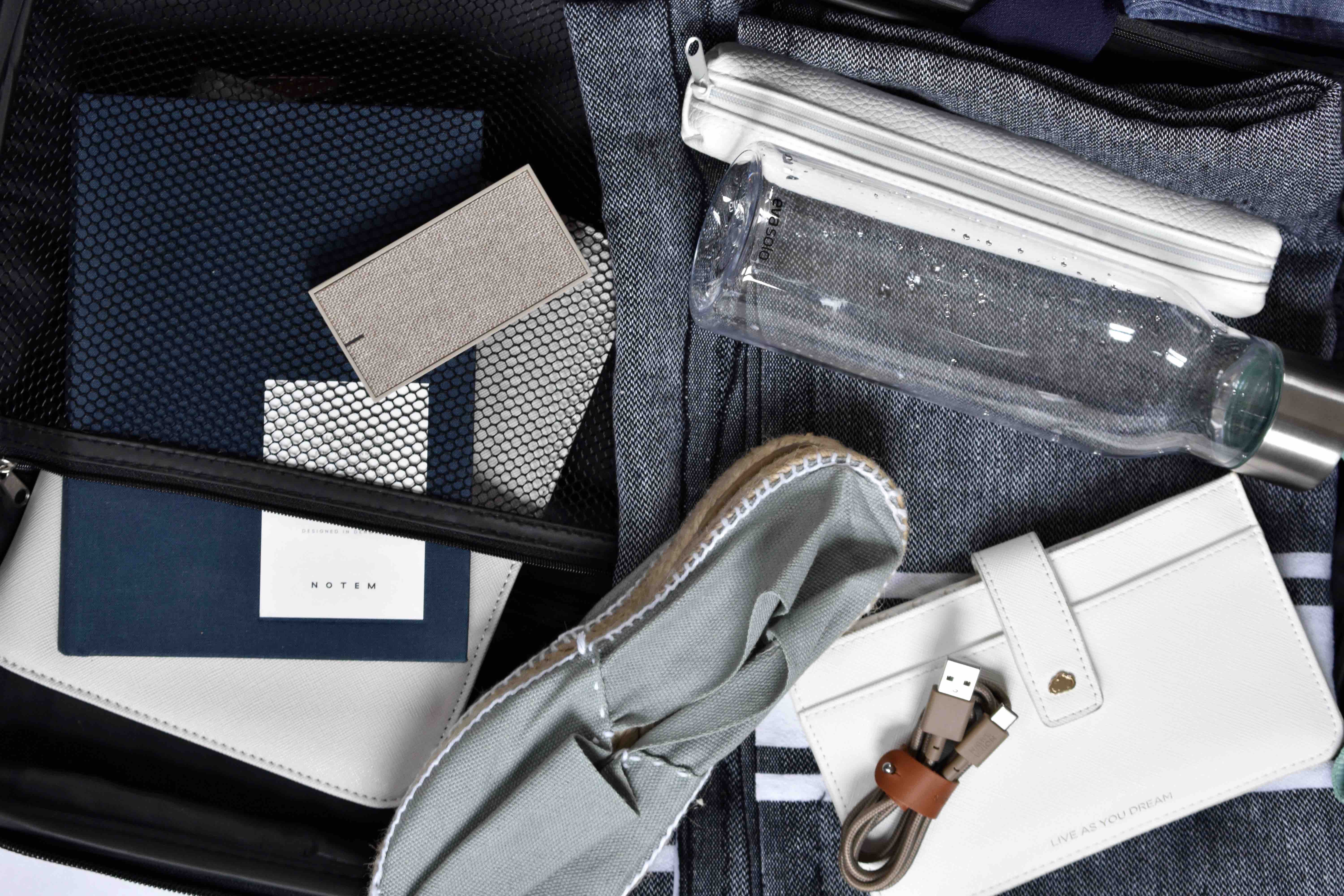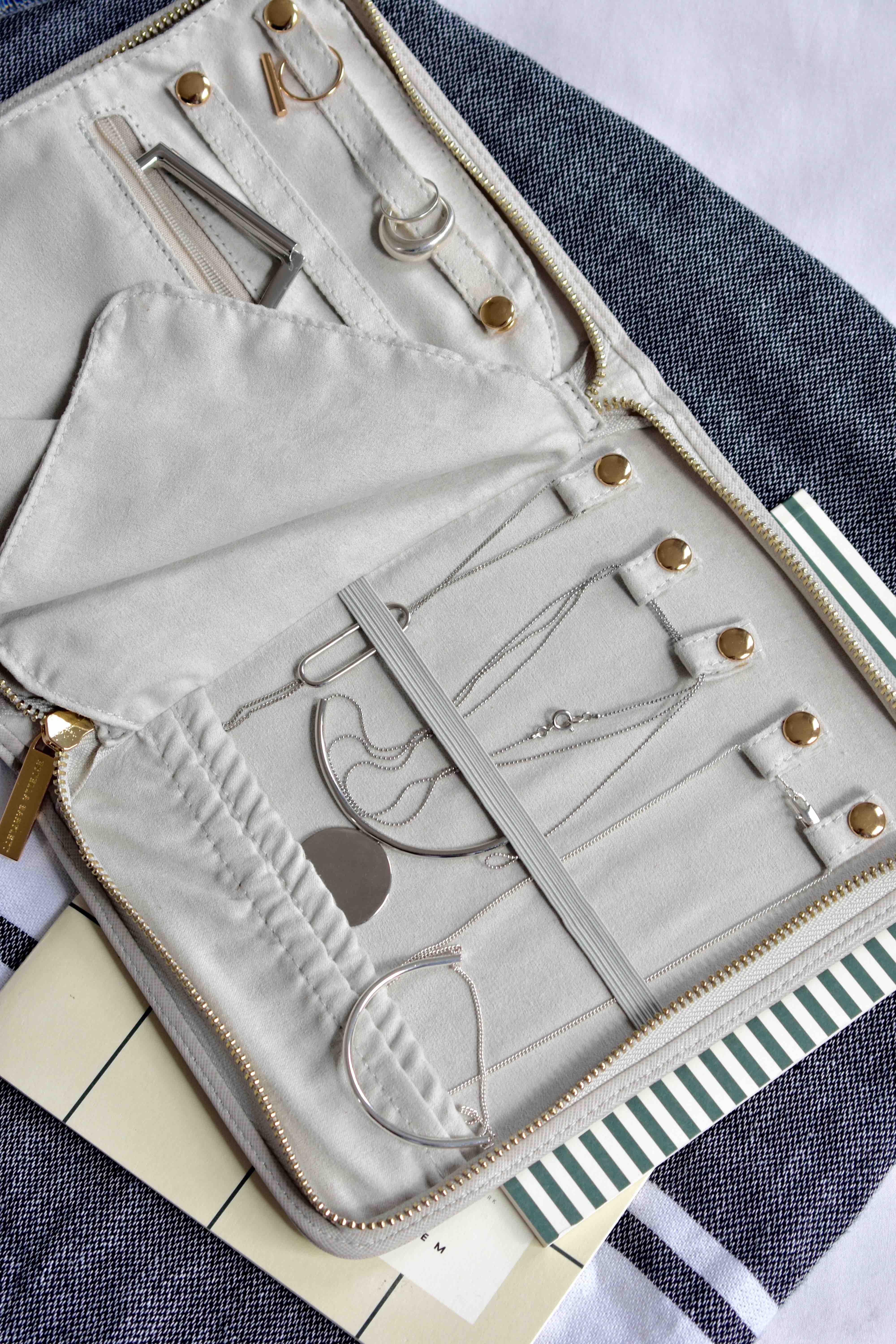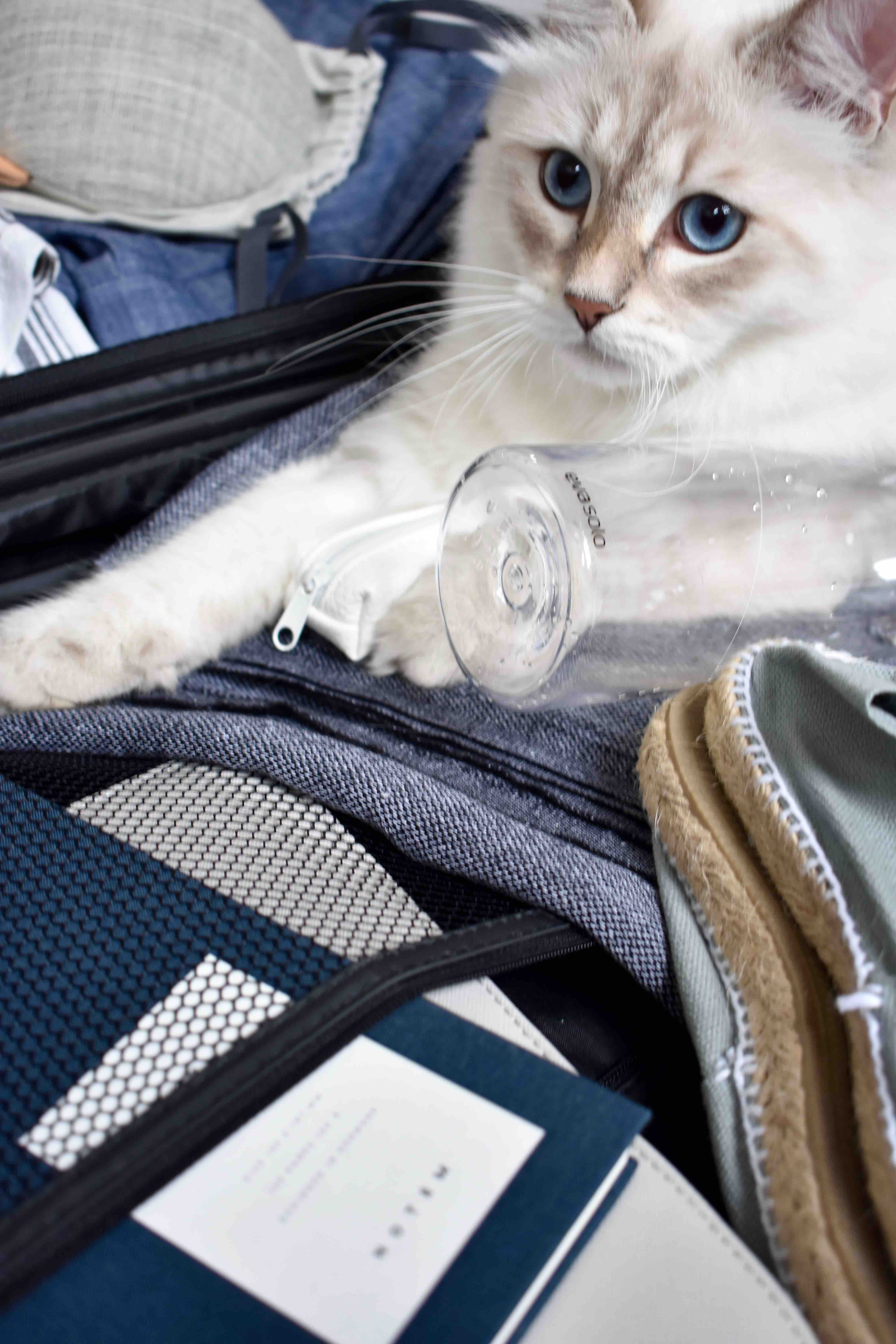 Another super cool accessory I can no longer travel without is my jewellery travel case. I don't wear a huge amount of jewellery, as I premier a simple, minimal look, but I stopped carrying my few necklaces and bracelets as I was spending hours trying to untangle them. This travel jewellery case is fully lined with soft velour and is great for protecting your precious items.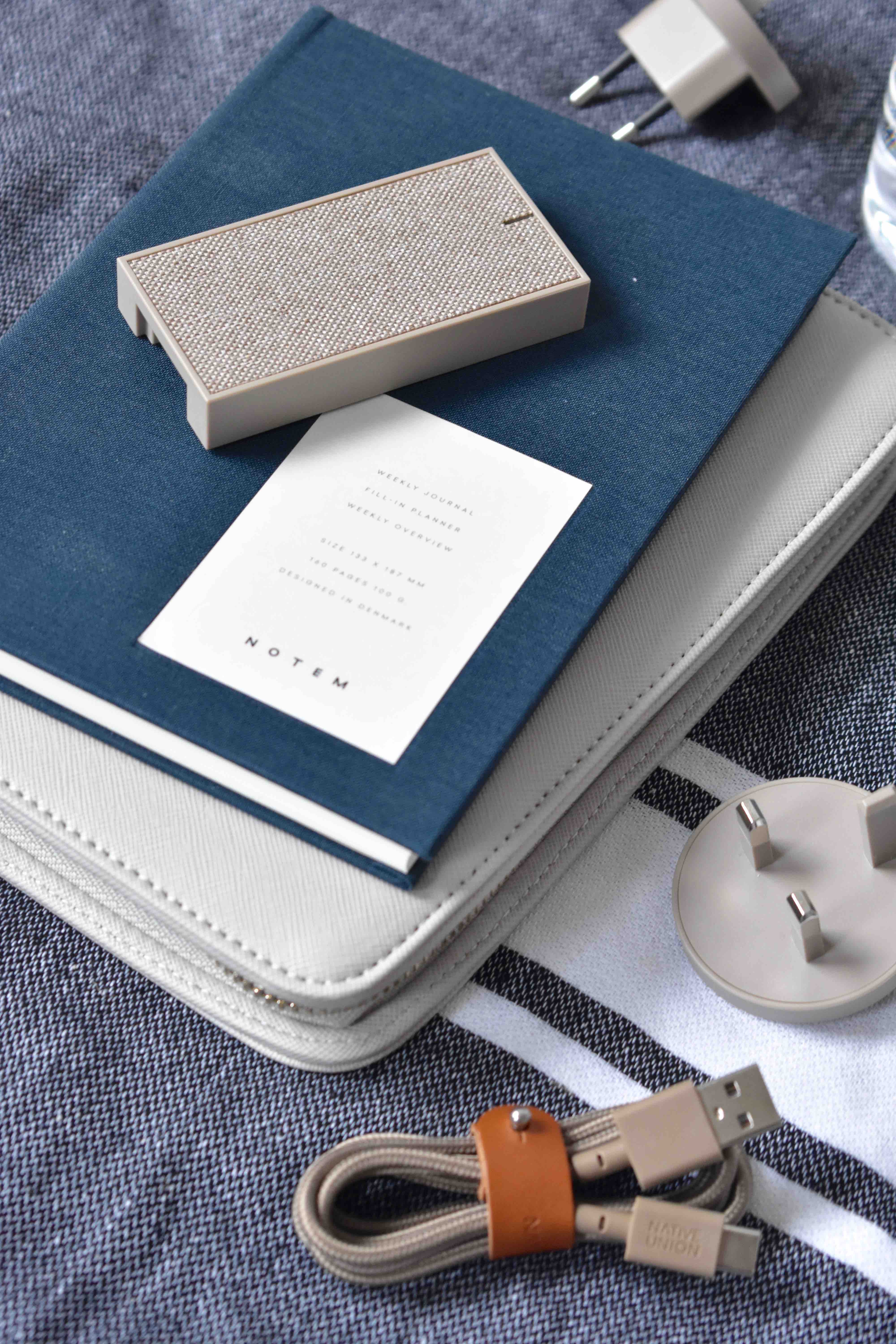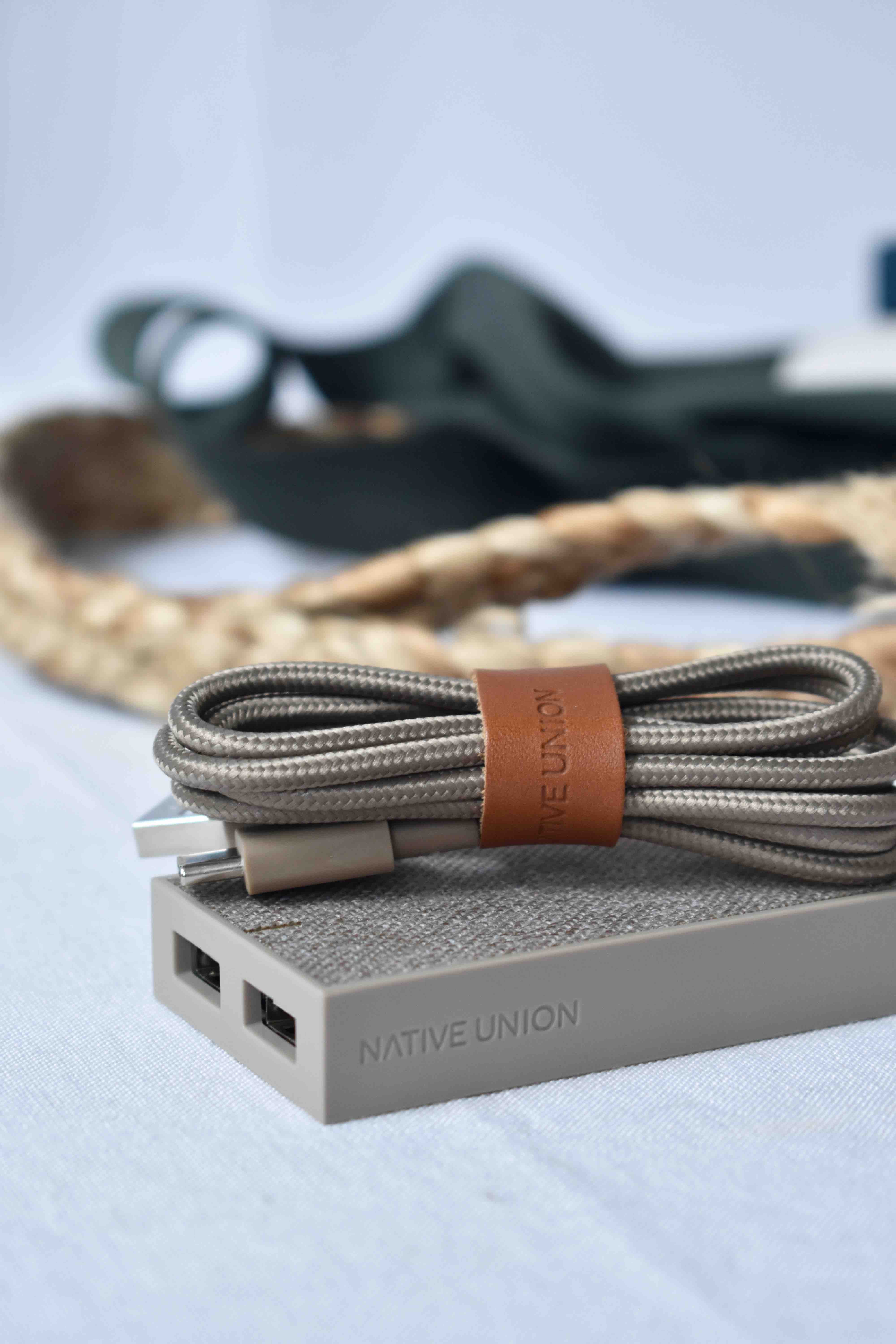 I always carry a notebook with me to help me remember or just take note while on holiday. I love the Notem weekly Journal. It is beautifully layout with plenty of space to take notes.
When it comes to technology, if I have to work, I will usually travel with my laptop. Most of the time, I will try just to take my phone.
I do always carry an extra charger, as I never really know how long my battery will last. The native union is by far the best charger I have ever had. It is small, easy to carry, and has a stylish sleek design. There's no need for extra cables, either. It comes with two UK and EU plugs, so you can charge it very easily, wherever you're heading.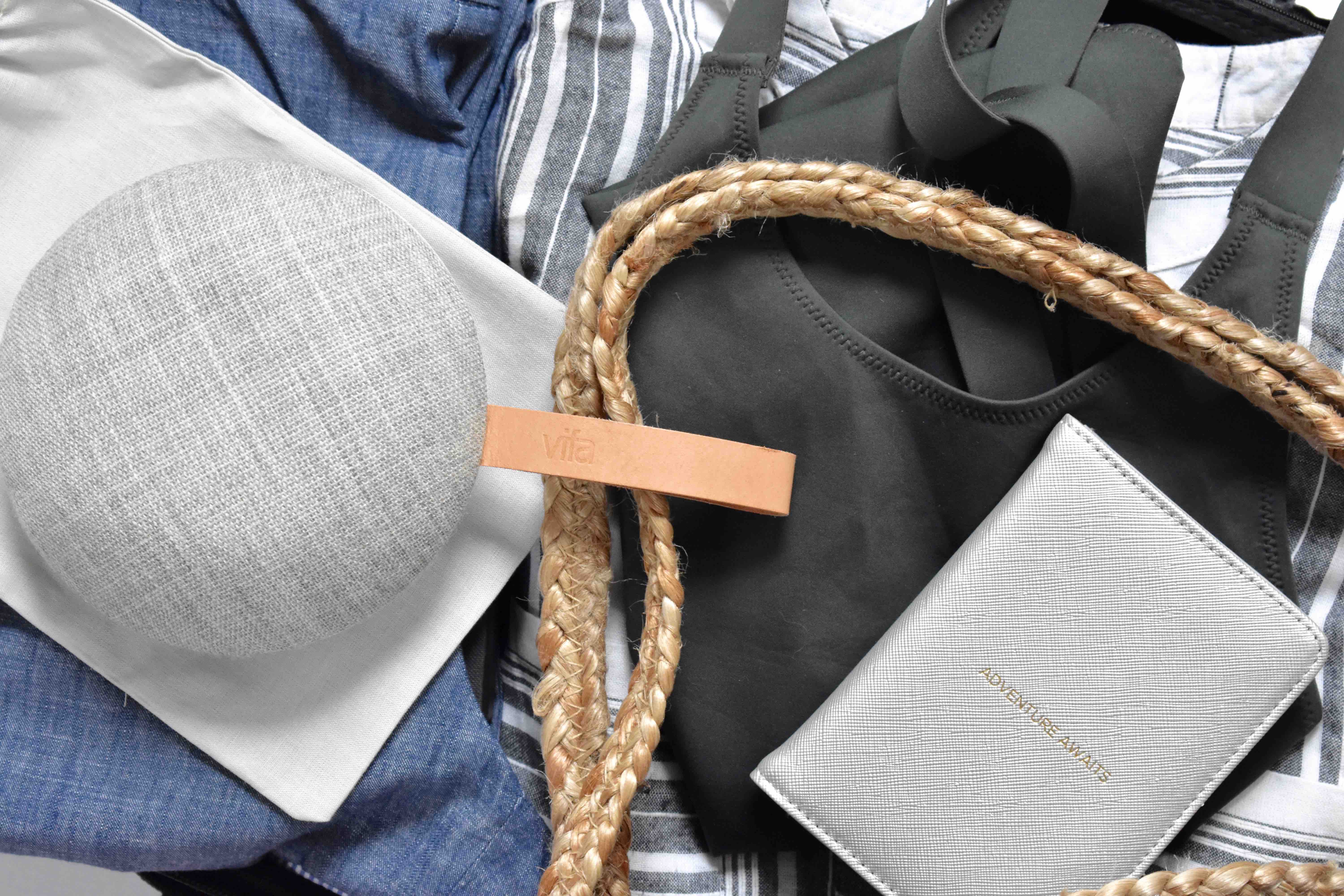 For fun? I usually pack a small speaker to listen to music. Life is so much better with your favourite tunes as soundtracks.
Vifa has the best looking and quality speakers out there, their Reykjavik travel Bluetooth speaker is the smallest loudspeaker in the Vifa range but nonetheless with a full-bodied sound. The reason? Its shape, allowing a 360-degree experience. Plus no less than three powerful drivers.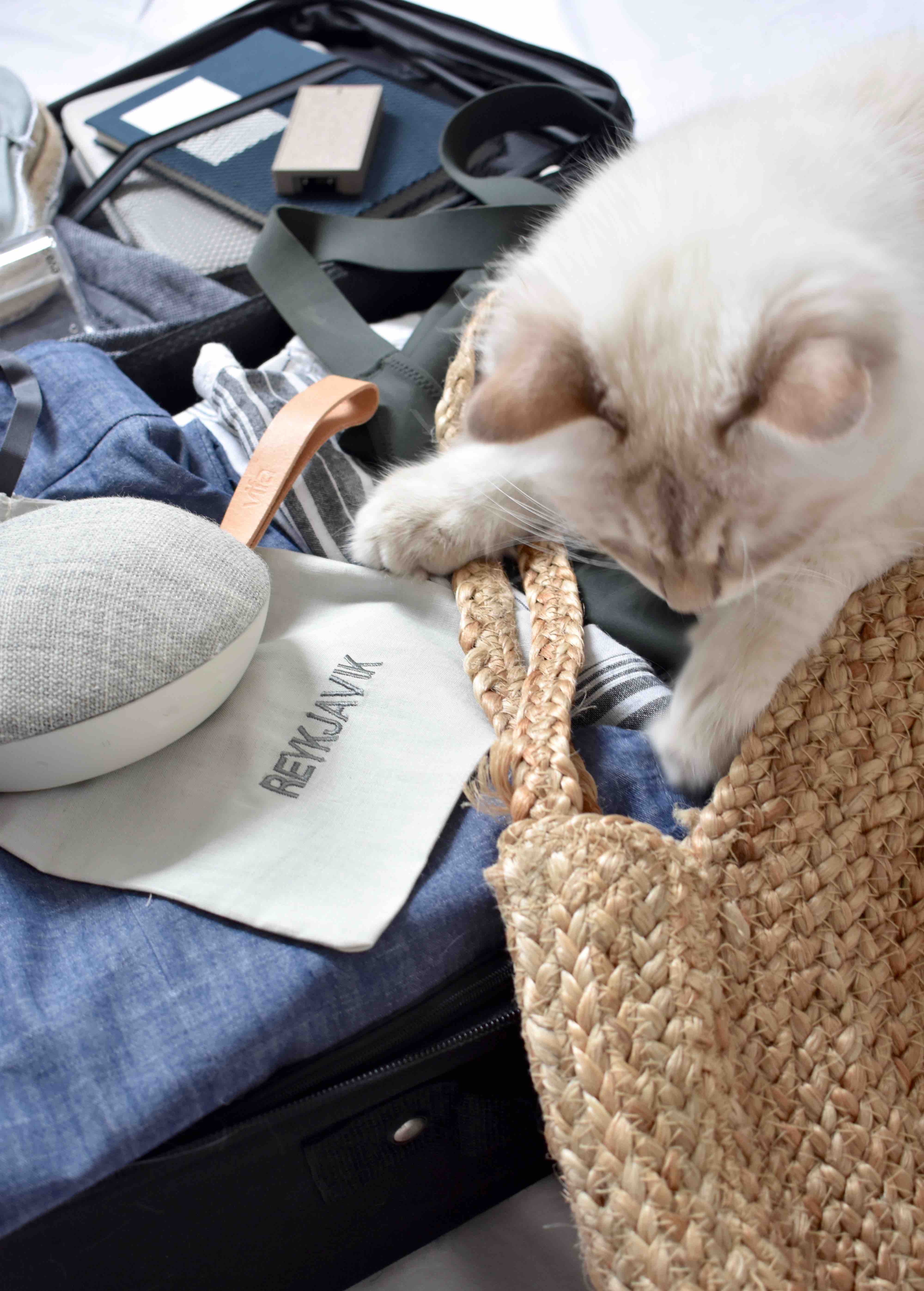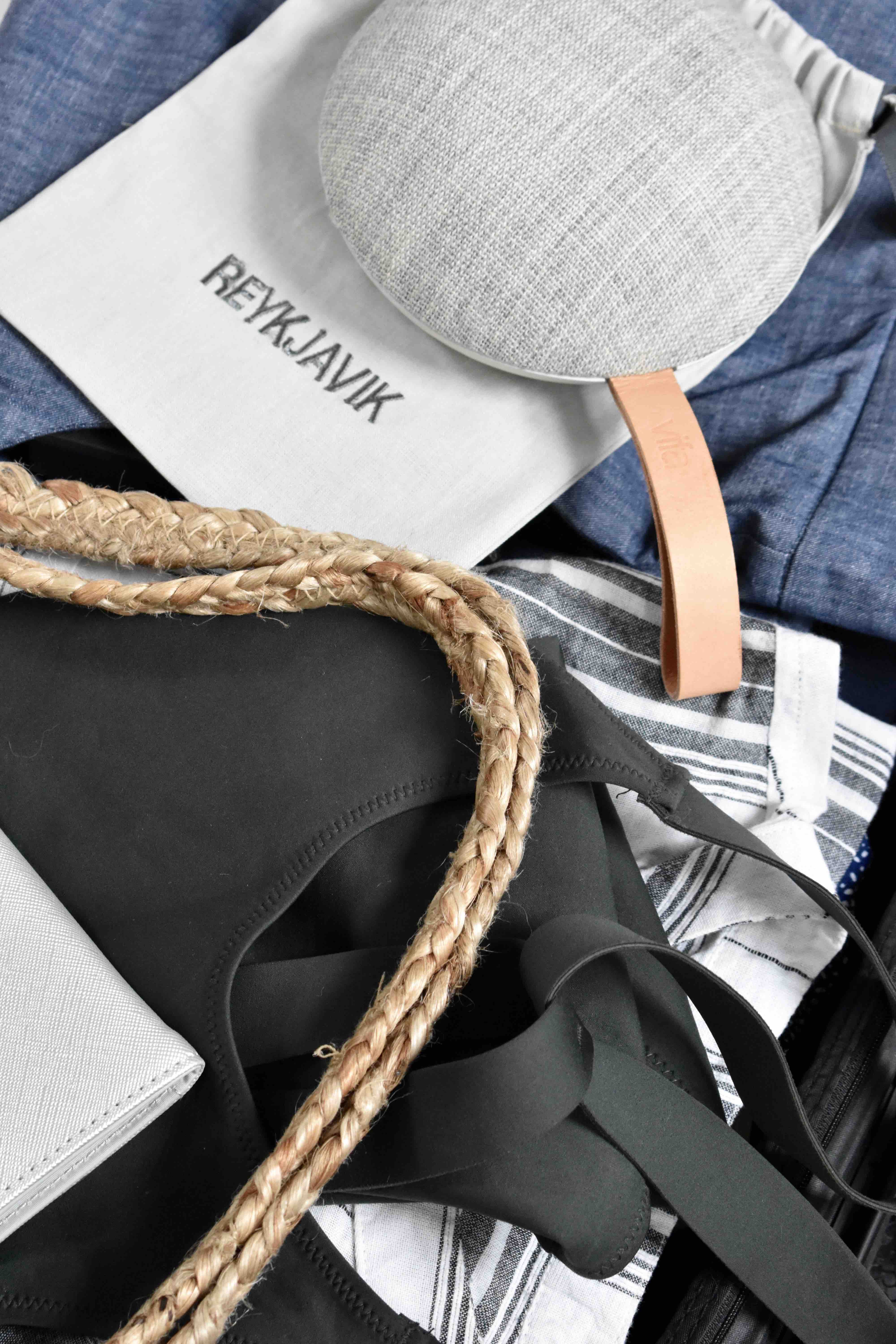 And on that note. With September around the corner, now is the ideal time to get yourself a discount holiday and enjoy some sweet escape! I hope my selection will help you to travel better and lighter.
As always, if you have any tricks on stylish minimal travel, I would love to hear from you in the comments.
Have a safe flight!