The Ultimate Guide to Summer Holidaying in Finland
I usually do one very big trip each year. I'm not so sure why, but this year we seem to have been travelling for shorter periods of time, more frequently, and I really liked it!
The highlight of my summer has to be my week in Finland! In the past, I have been very lucky to experience Finland in wintertime, as we have very good friends living in Helsinki. In February, back four years ago, we even spent a few days in Lapland. It must be said that this did feel like a long holiday, as time there just stopped!
Back to 2018, and our dear friends now have a newborn that we simply had to meet. After nine months mastering parenthood, we decided to go disturb the happy family. And what a treat it was!
This Summer has been hot for everyone. That said, take the 30 degrees and add the forest, the sea, the deer and rainbows, and it really does seem like a Disney fairytale.
This post is dedicated to the adventures we have had, during our time in Finland. All of which we highly recommend, if you are ever planning a break to this part of the world.
Although we were only there for a short stay, it felt like a good two weeks. We were able to switch off completely and enjoy every minute of it. We arrived late at night in Helsinki and went straight to bed after a quick dip in the pool. Yes, the Finnish know how to live.
The following day, we had breakfast and finally had the pleasure of meeting the new addition to our team. One of the happiest babies I have ever met!
We decided to use the baby's morning nap to drive into the countryside. Fully loaded, we drove for an hour and arrived in Raasepori, or Raseborg – or indeed 'Heaven on Earth' as I call it.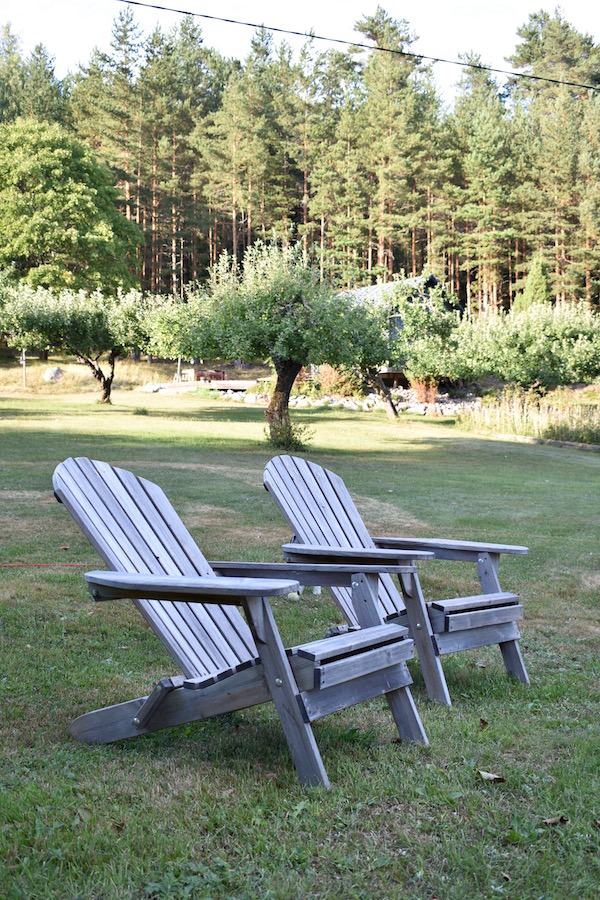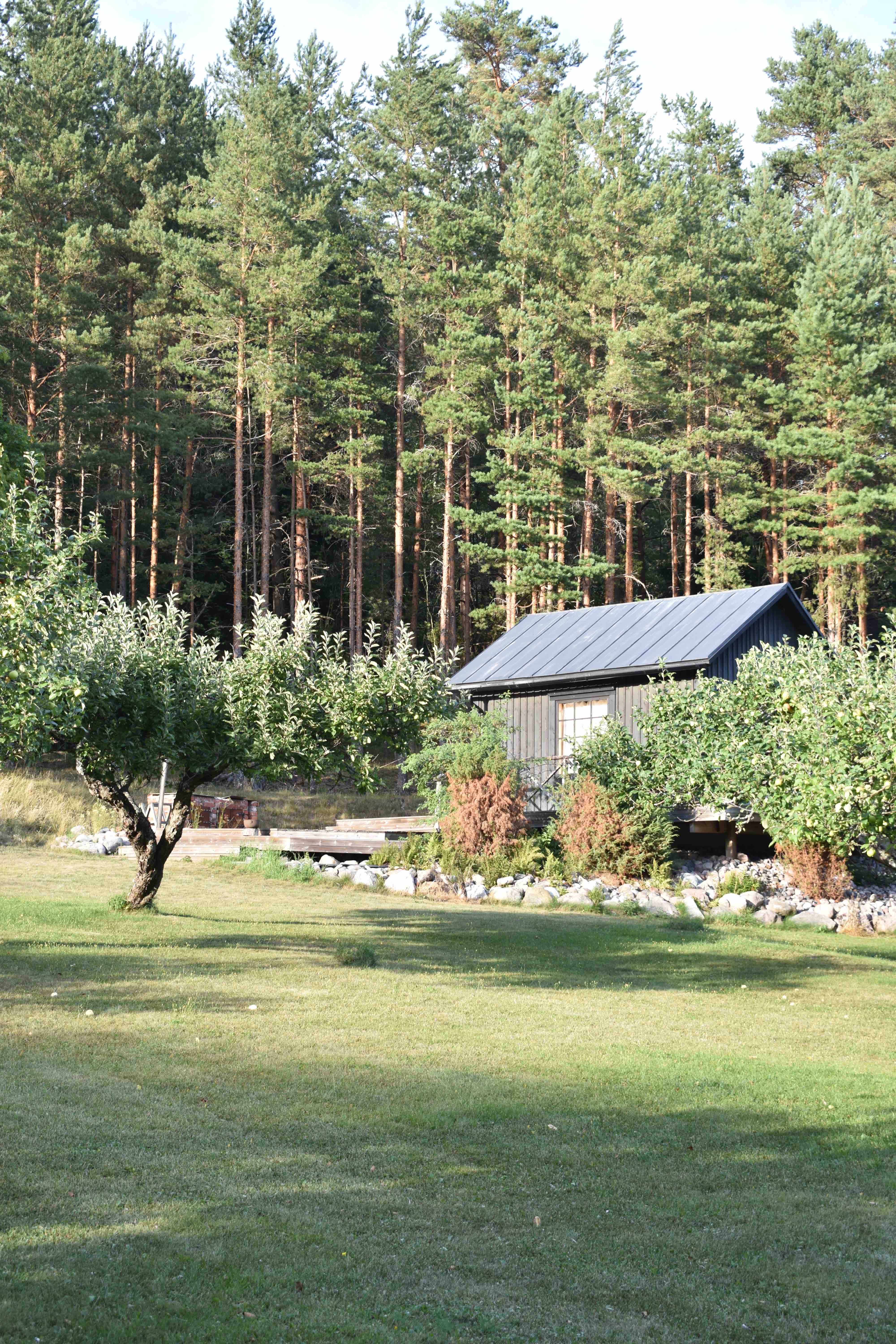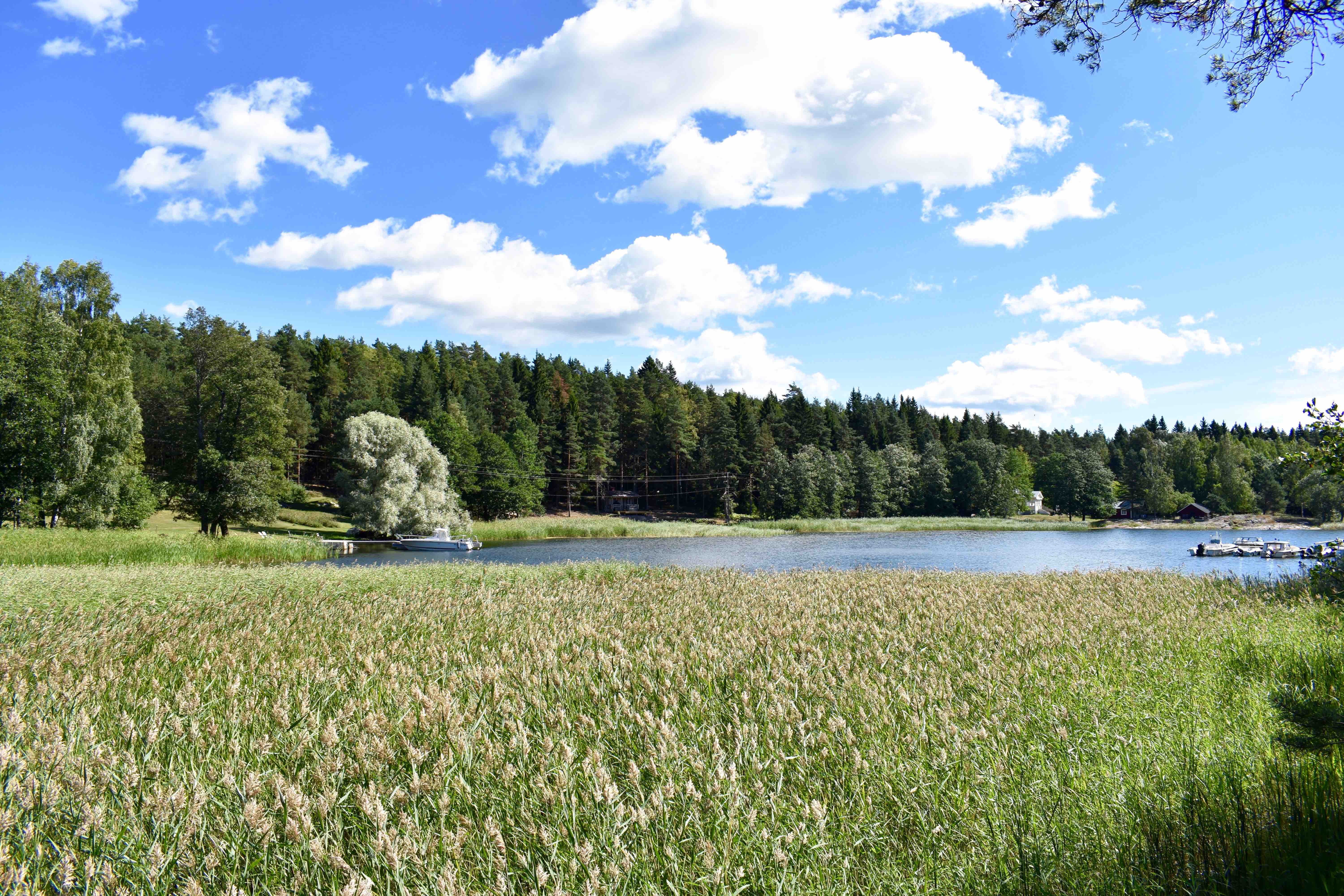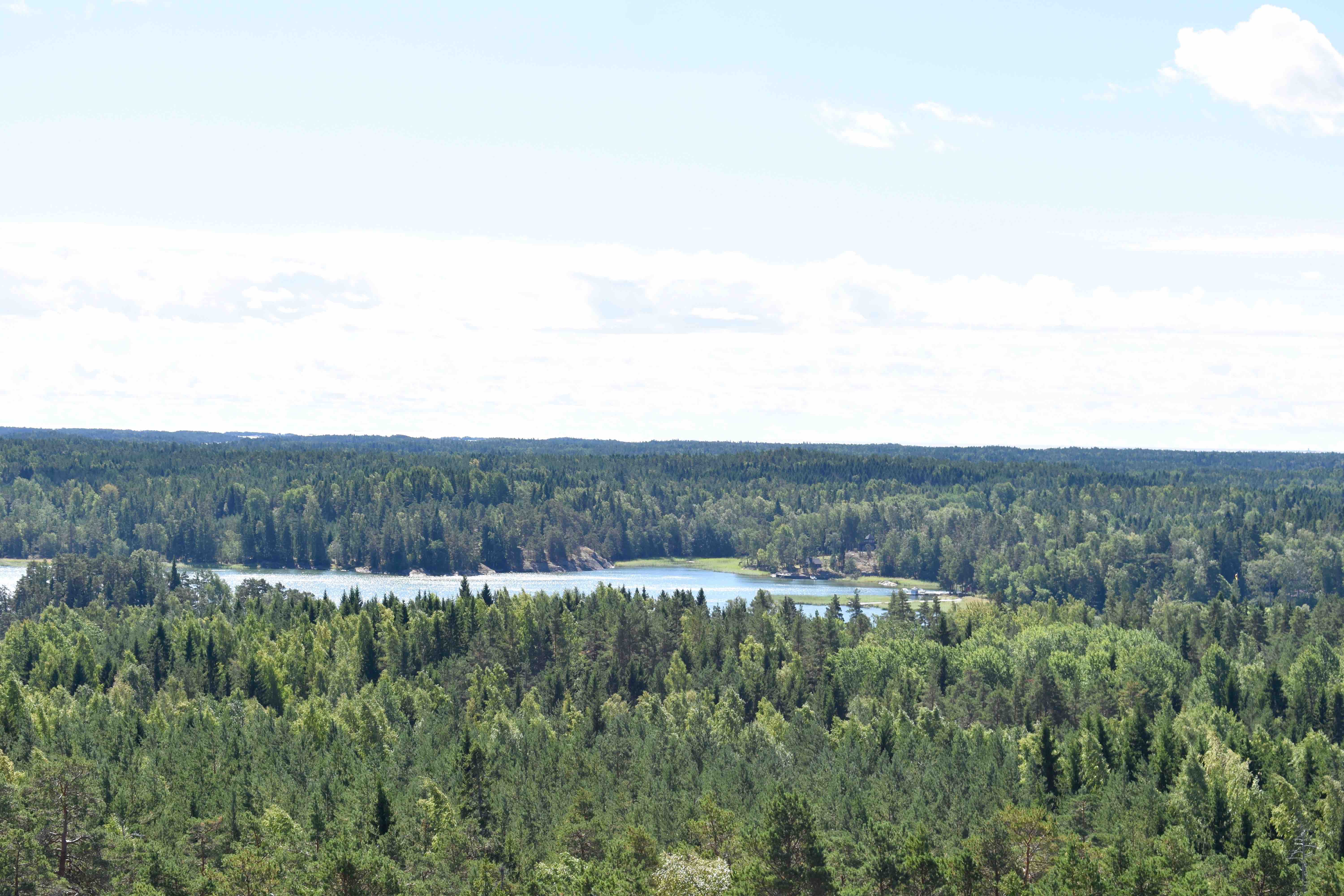 We were welcomed by my friend's parents and enjoyed a boat ride to shop for fresh fish and groceries. Straight away we were immersed in nature, with only small, red, wooden houses peppering the coastlines.
Tammisaari (or Ekenas in Sweedish) is a small town, just a 20-minute boat journey from our place. We went for a coke in the lovely café, Gama Stan, and bought some fresh food and souvenirs from the market. Of course, we had to do an evening sauna, despite the warm weather. It felt so relaxing to have some beers in the traditional sauna.
A run to the sea was a great way to refresh in between each session, and to swim during the sunset, while there was no sound but our own from the water, was the most magical experience. We even added a bit of beer on the fire stones, which created the a deliciously delightful wheat scent in the sauna!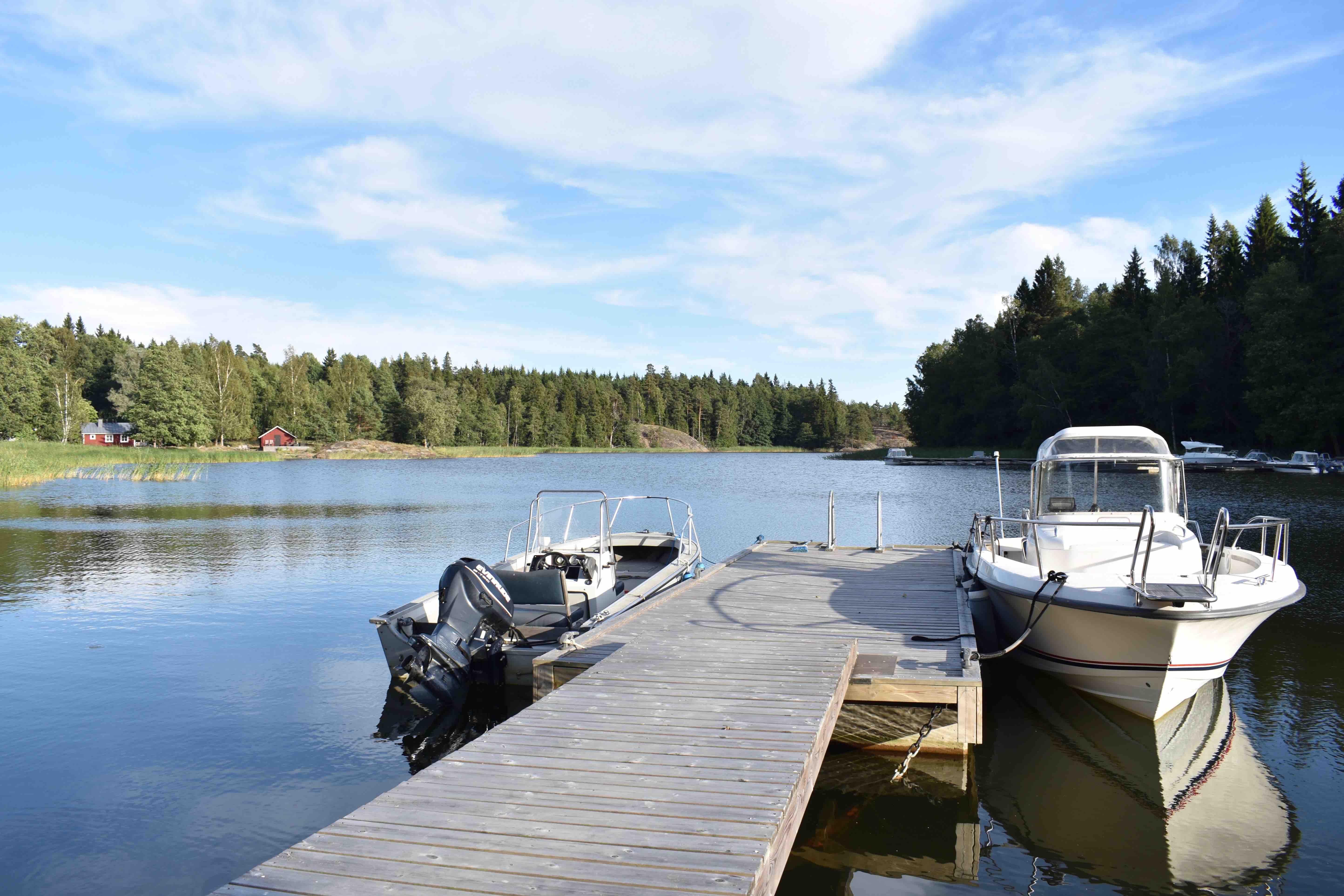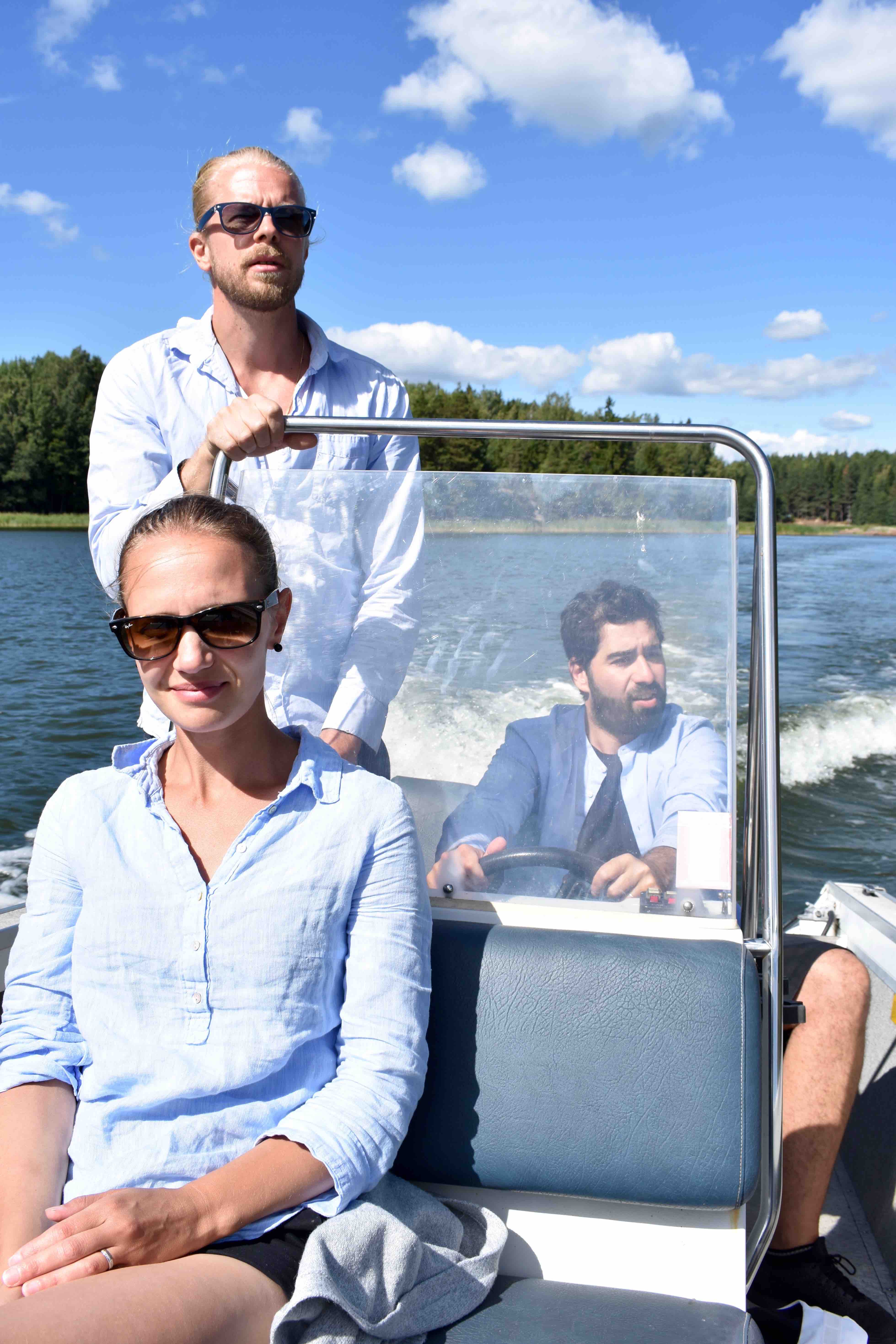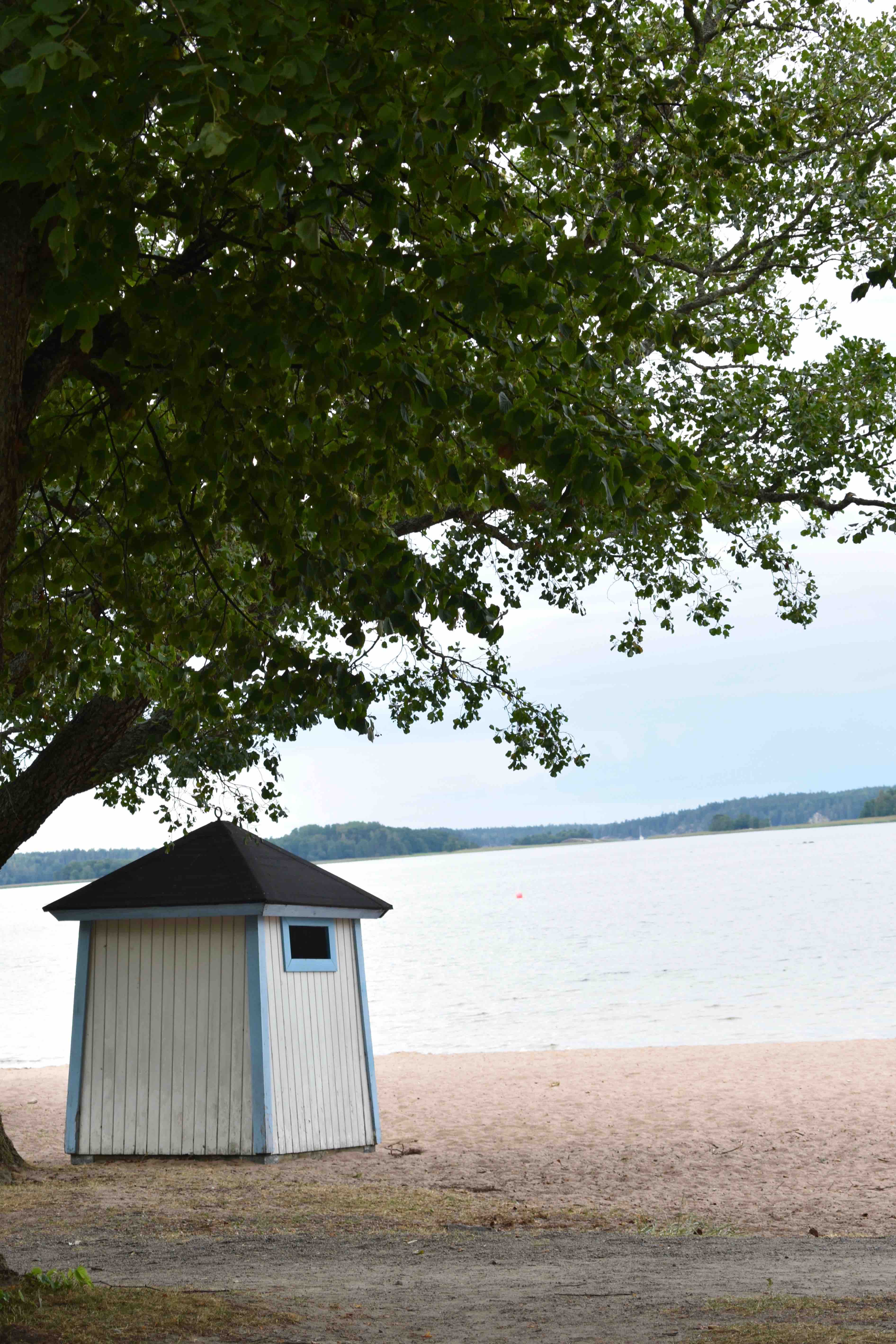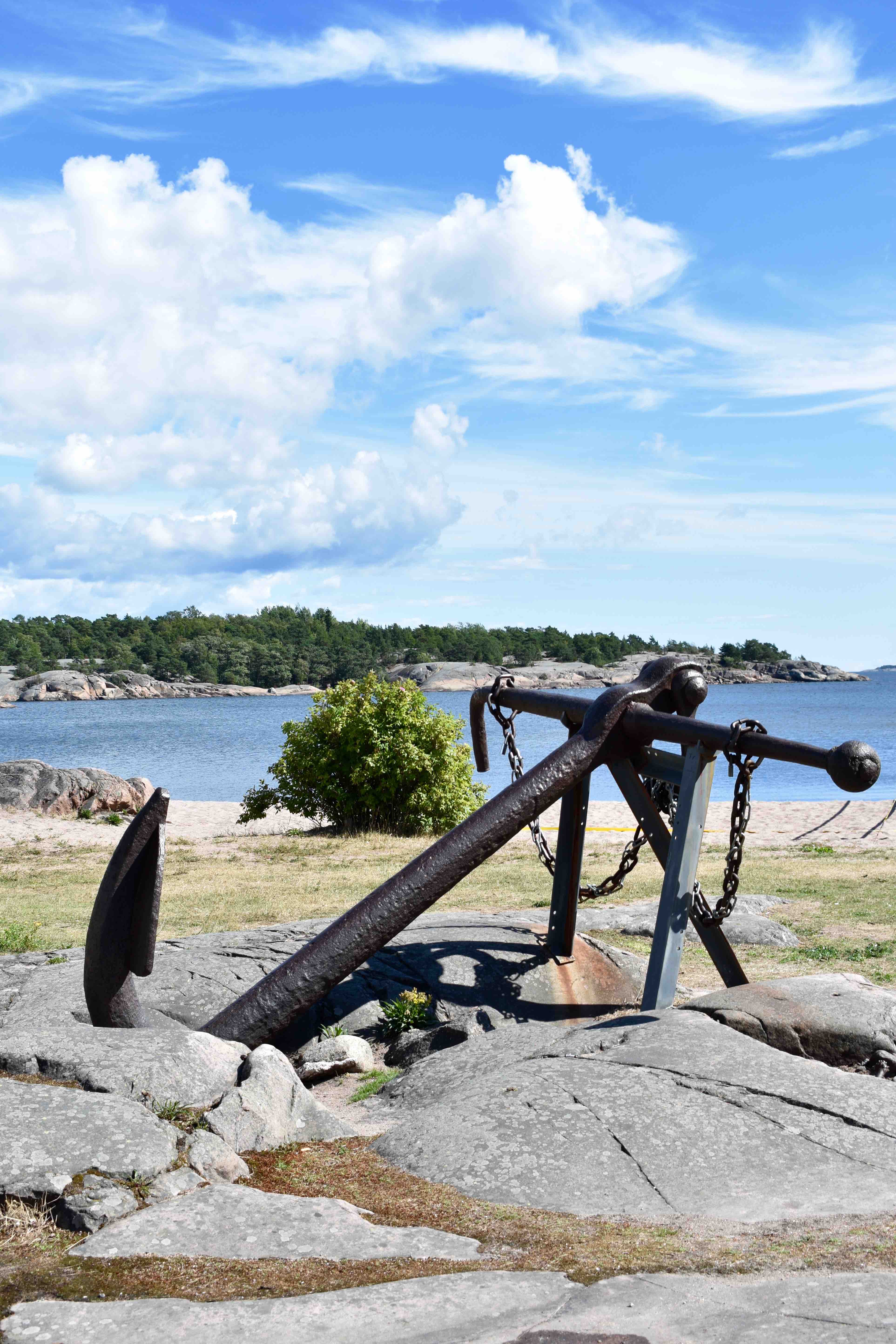 With the next day upon us, we journeyed to Hanko, the city at the southernmost tip of continental Finland. It is a bustling, buzzing small town, with a lot of festivals and activities.
The Hangon Regatta is a traditional fixture on the Finnish social calendar and is the town's main summer event. Sailing enthusiasts attend to compete but there are also others, mostly young people, with little or no interest in sailing, who attend only in order to party and drink the days away. The latter constitute the so-called "Regatta tail", which is not appreciated by most of the town's residents.
That said, we had a very relaxing time, enjoying ice cream and attempting to find the ideal idyllic beach spot.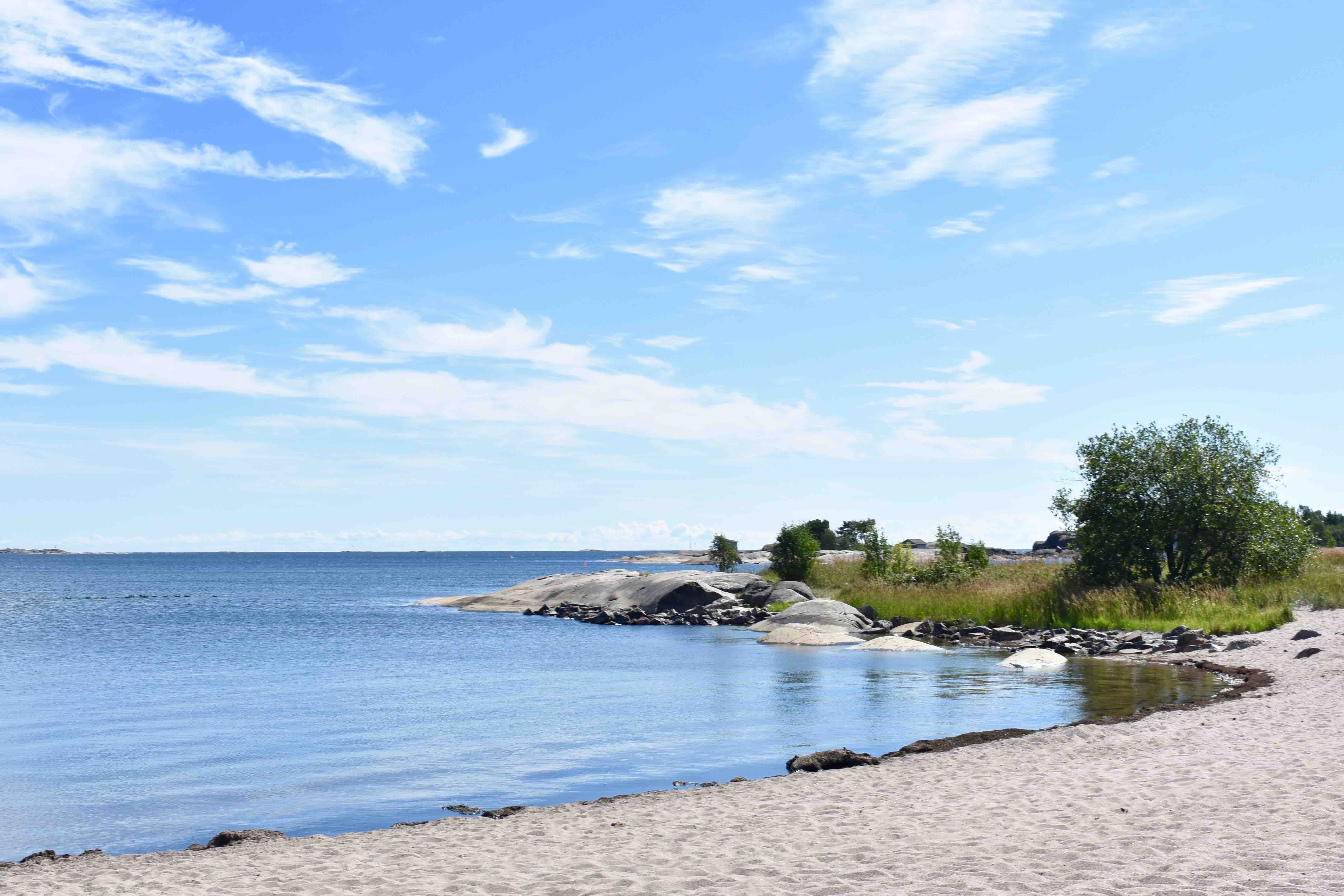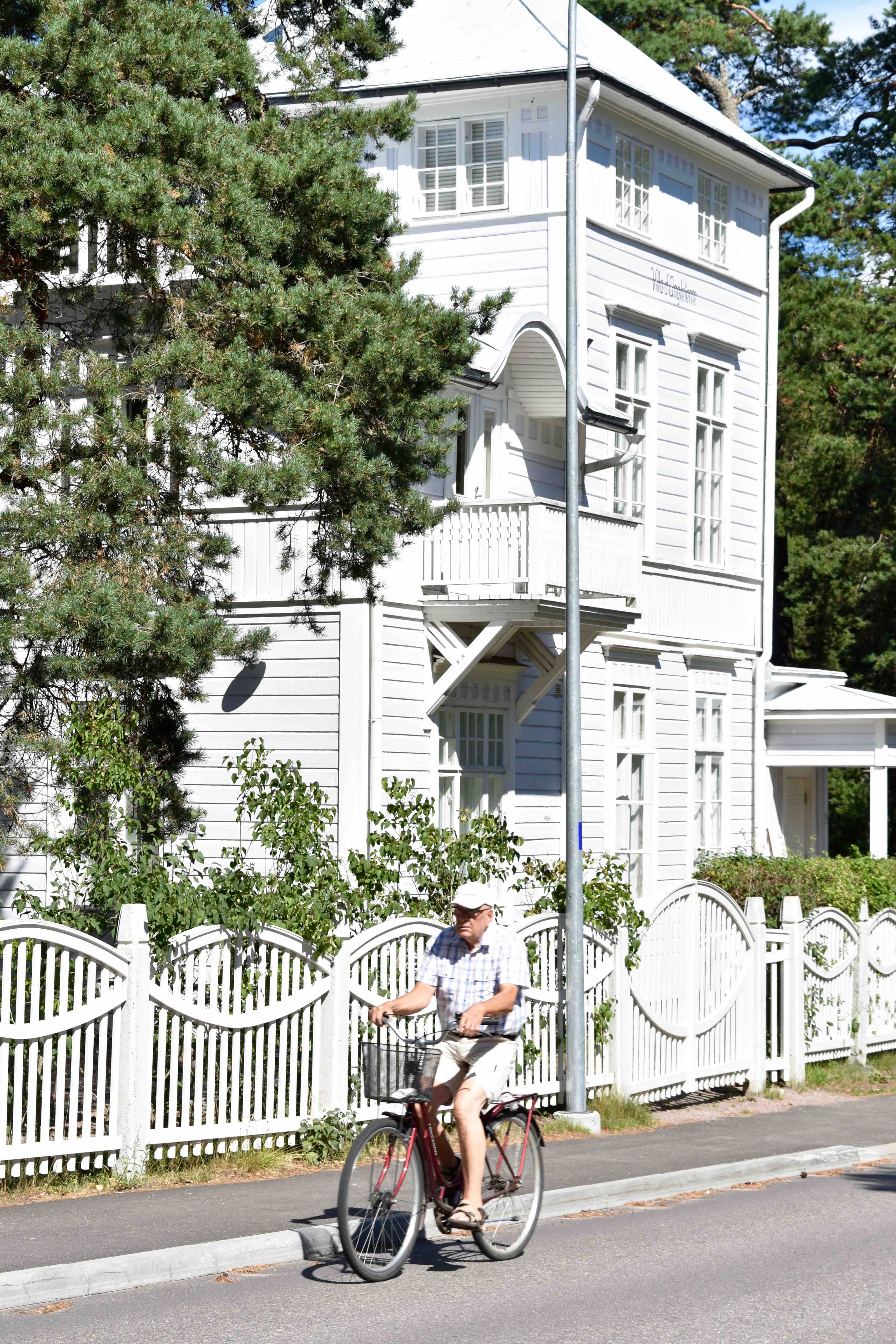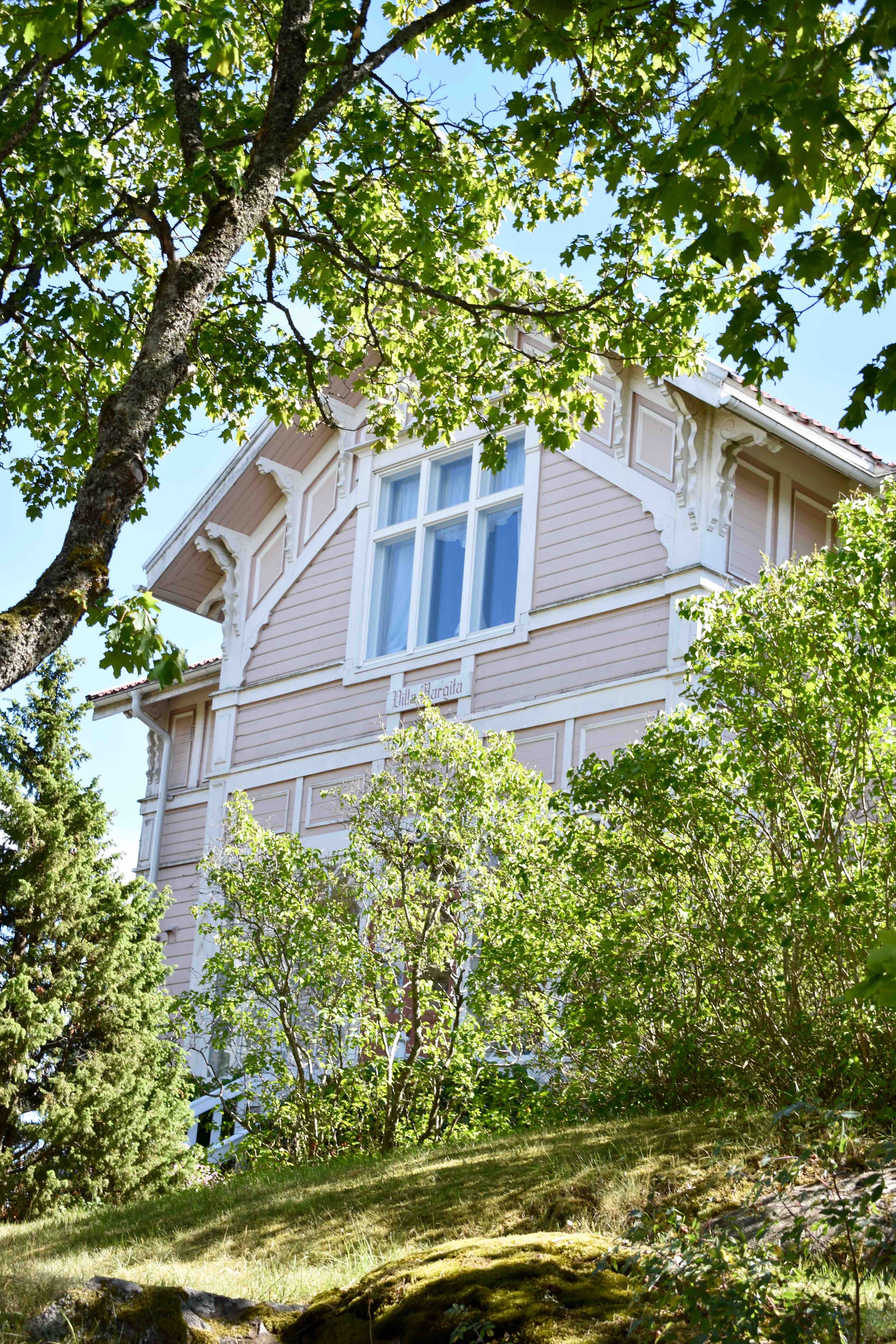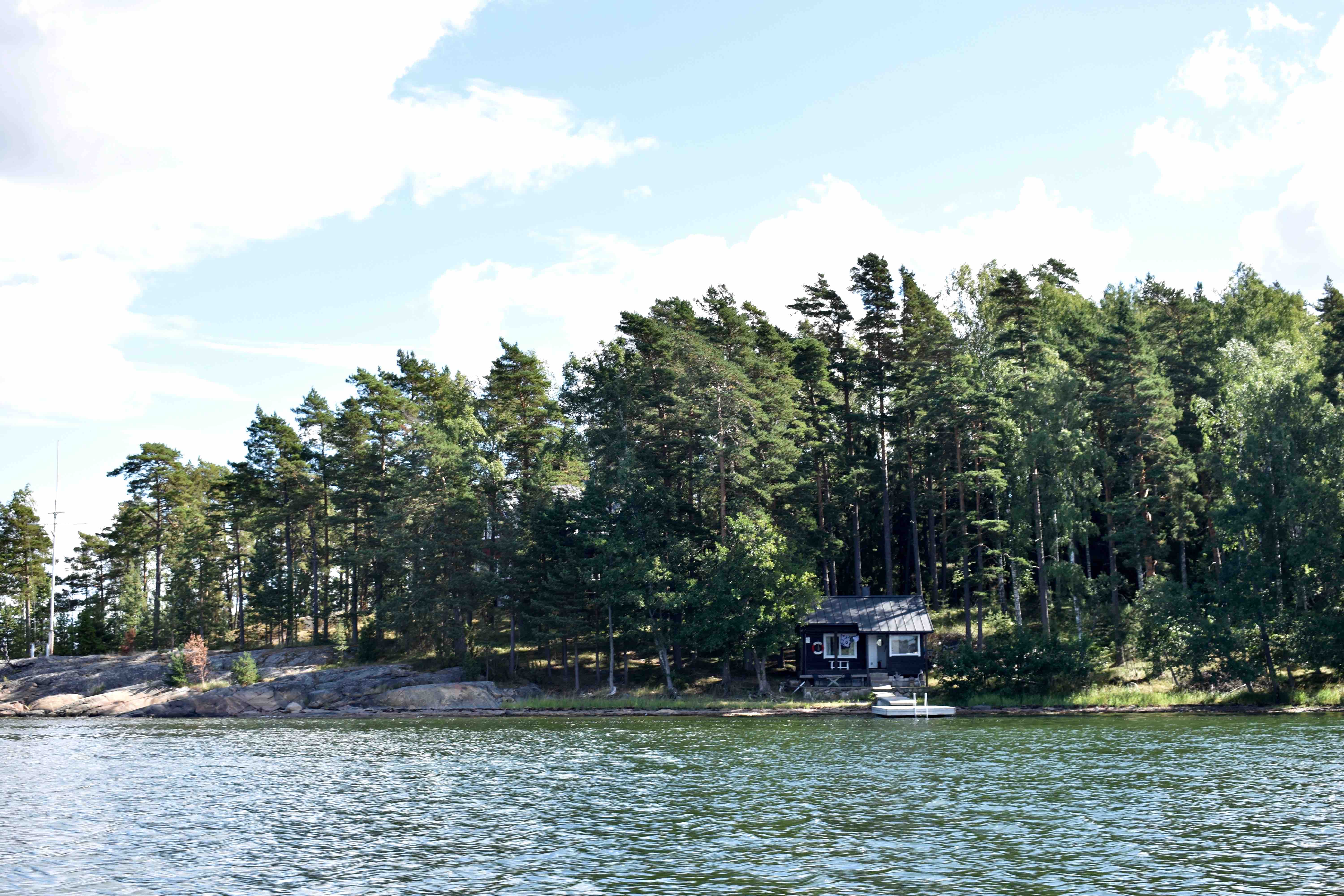 On our last day, we ventured into the forest for a spot of chanterelle mushroom picking, which was an extraordinary experience. The forest was so rich and beautiful. We handpicked wild berries and even saw a deer quite up close. He did, of course, run away as soon as he heard us.
Obviously, each meal we had was exceptionally healthy and super refreshing! My friend's mum is a great cook and took the time to teach us some great recipes.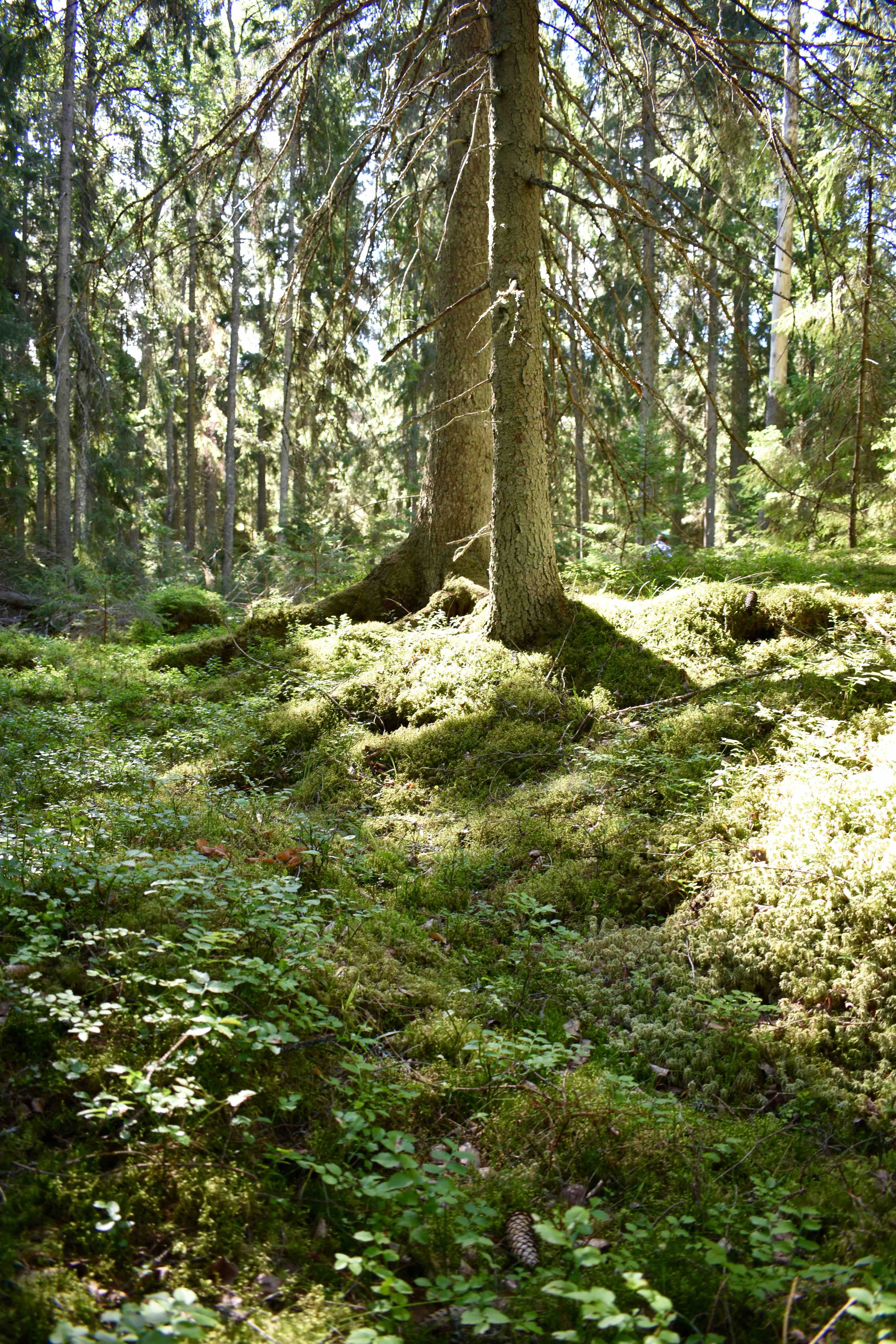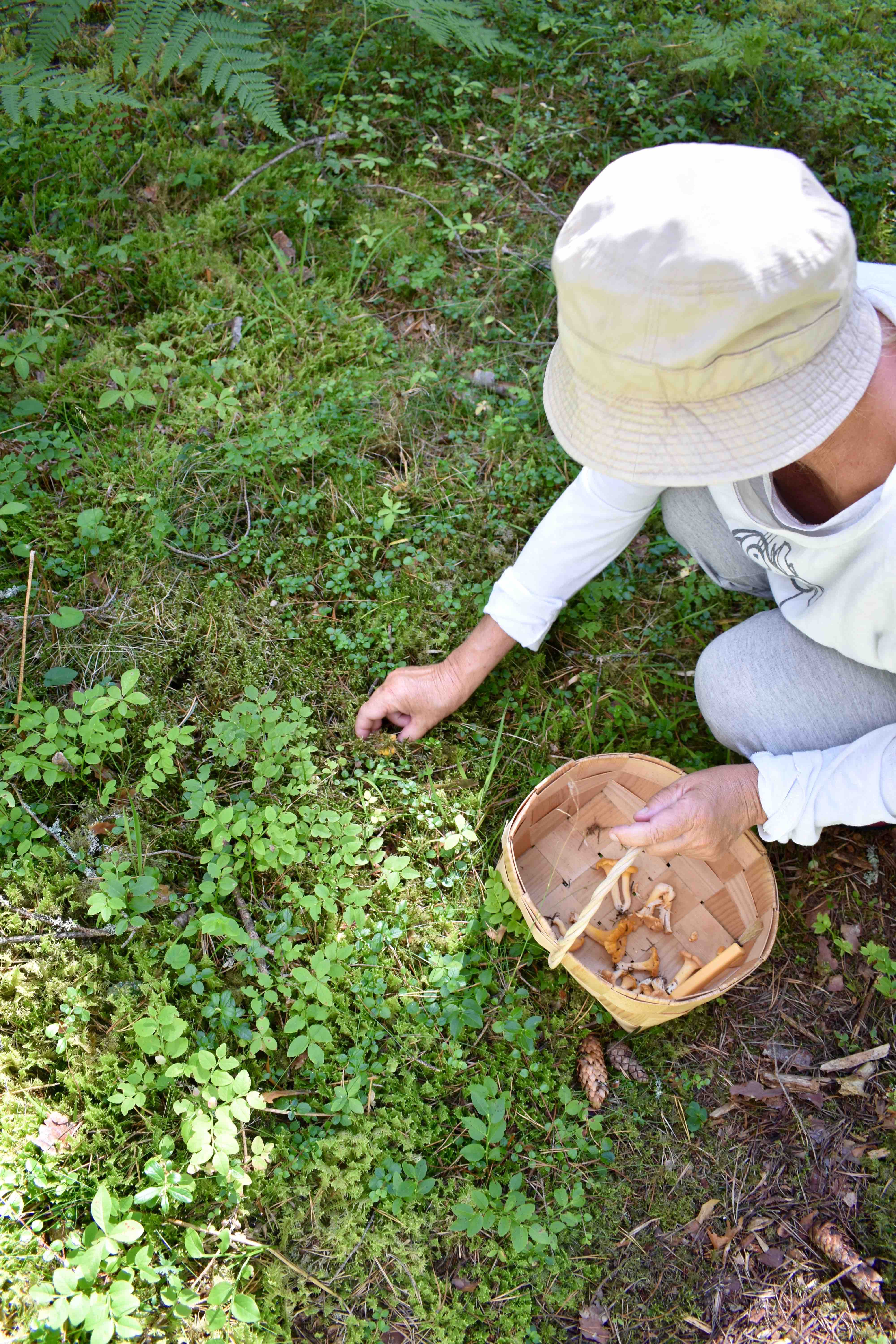 For our last day before we flew back home to London, we returned to Helsinki. As the city capital is always changing, there is always something new to discover.  I love the tram. It's so easy to get around town using the service, although it is quite pricey at €2.50 for a one-hour ticket. If you're so inclined, you can also easily walk everywhere.
I would recommend the Allas outdoor swimming pool, at the heard of the touristic area of the city. There you can dive in the middle of the sea! It offers a beautiful contrast and it's great to have some coffee with a view.
The Design Museum documents Finnish architecture and design over the last 150 years. It's not far from the Allas swimming pool and can be enjoyed in its entirety in an hour.
Definitely try to visit the Aalto House in the Munkkiniemi area and his studio. These are iconic architectural buildings, with a very insightful design process. The Helsinki Cathedral was built in the mid-19th century, when it was named St. Nicholas' Cathedral, in honour of the Russian Tsar Nicholas, who was also the Grand Duke of Finland. After Finland gained independence in 1917 it simply became known as Helsinki Cathedral.
The architecture of the city is extremely interesting, with fabulous estate from the 60s and 70s. Each area is unique with flamboyantly named streets and old shops. It is a very charming city with timeless, diverse decors, perfectly surrounded by the sea. I really love this city. Each time I am there, I feel inspired and encouraged to explore more of Finland.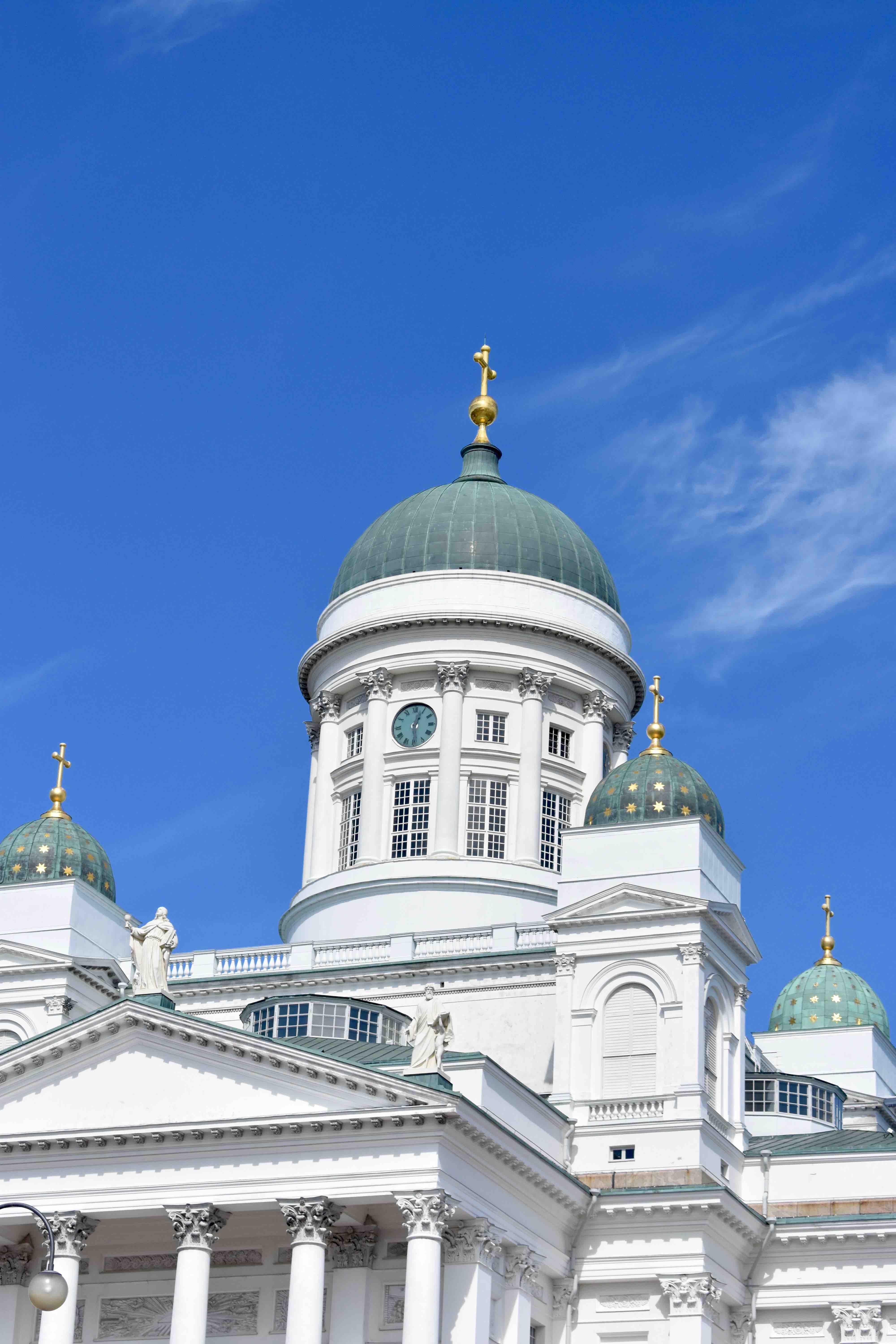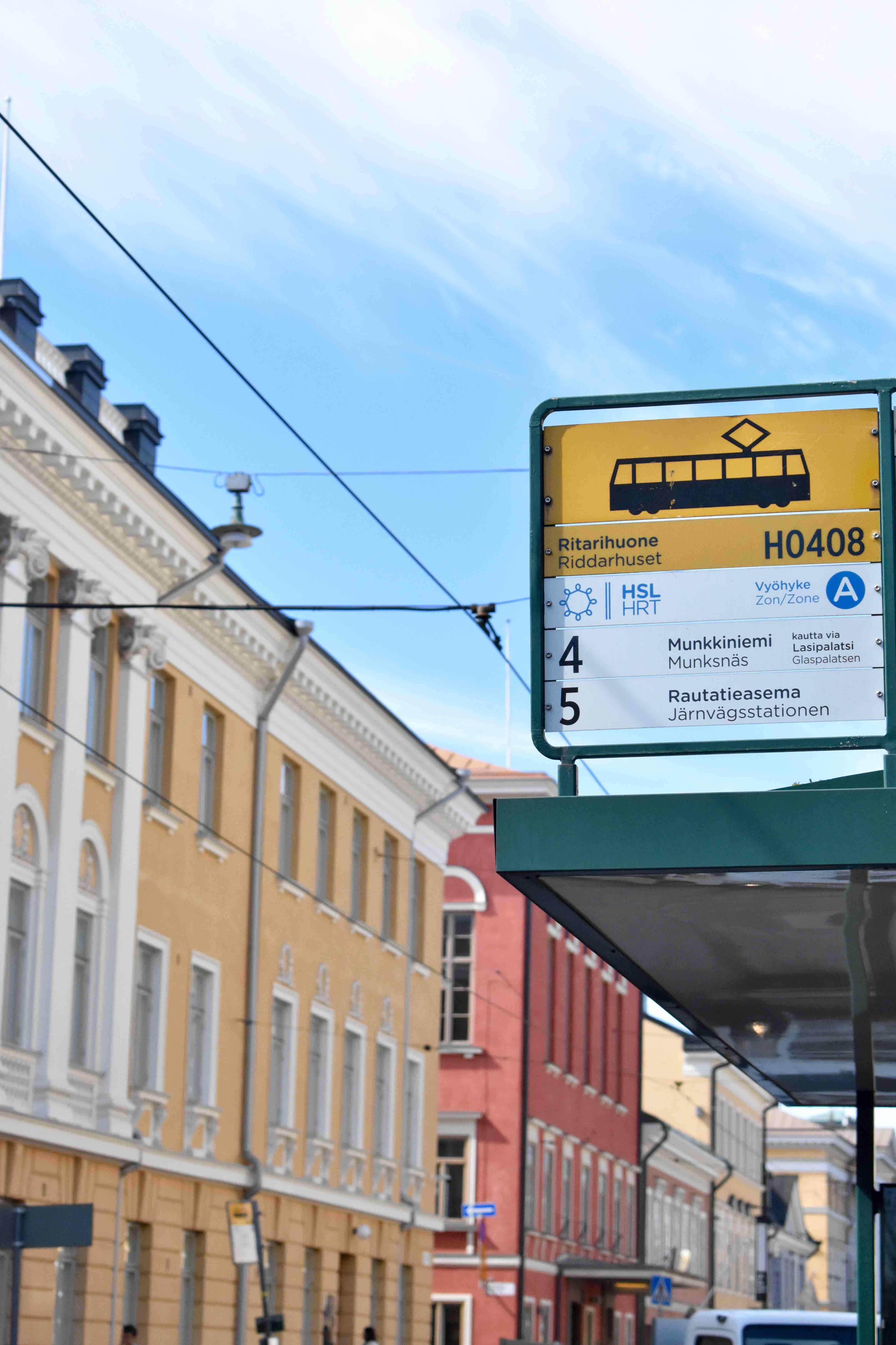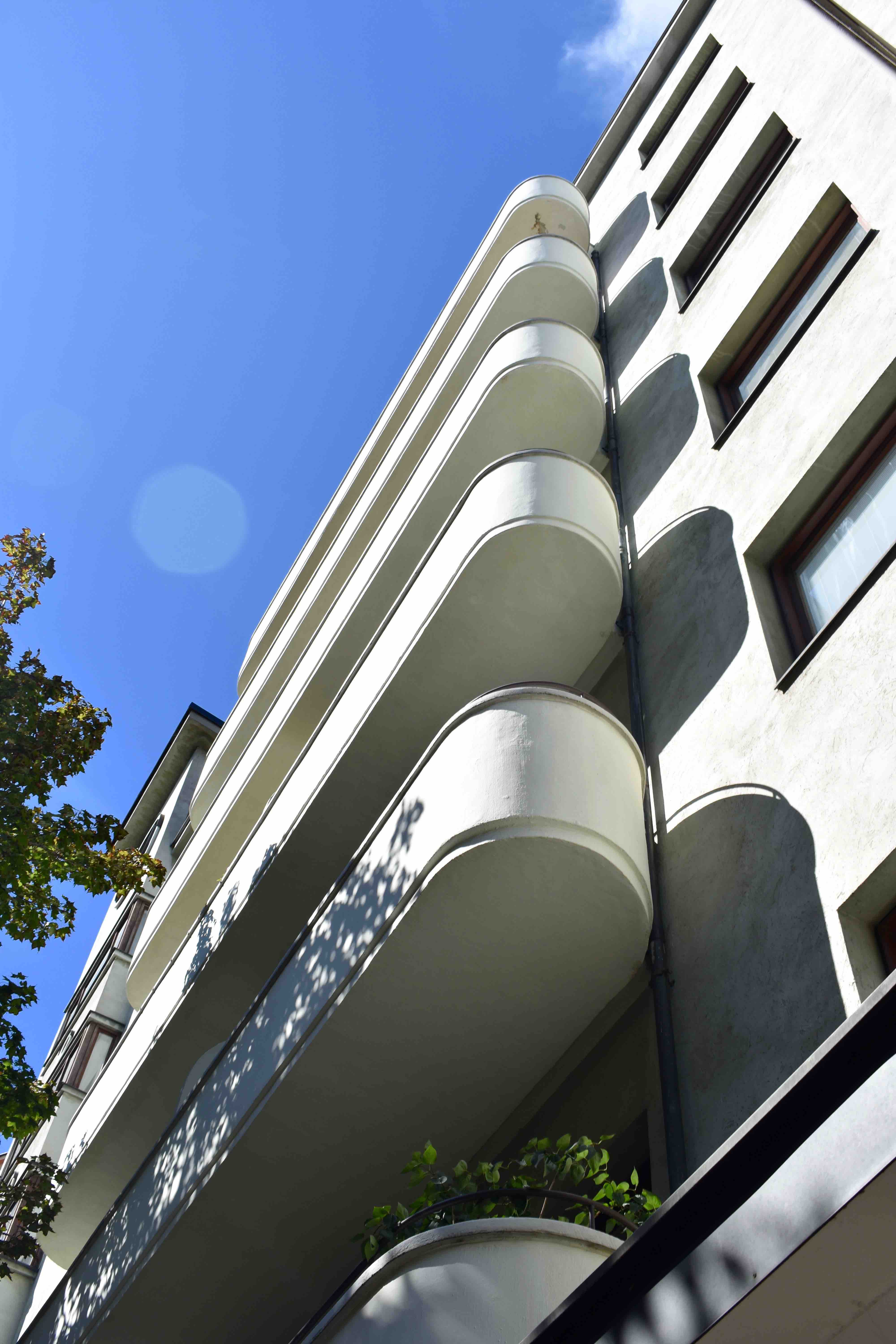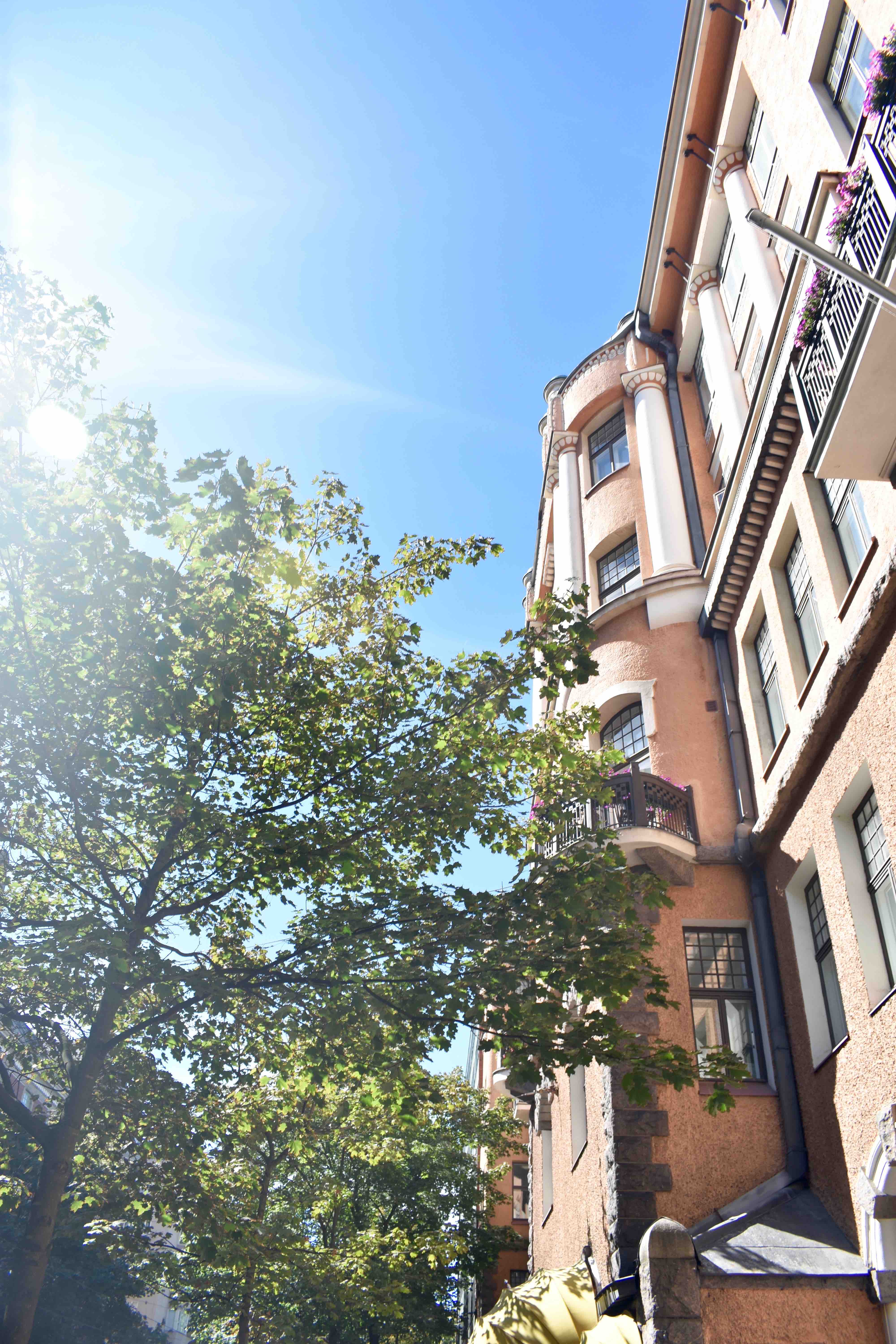 If you have time, another great place if LOYLY, a beautifully designed sauna, bar and restaurant by the sea. LOYLY, pronounced [*leülü], actually means the action of pouring water on the hot stones in a sauna. The sauna itself is a very important tradition in the Finnish culture and one I really love!
Apparently, the area used to be a holy place; a place where women gave birth and where family remembered their dead. It was thought of as such a wonderful place that even the dead would surely like to return to it. Curing diseases and casting love spells was also a popular activity in the sauna.
The Finnish saw fire as a gift from the gods and the sauna fire was worshipped as one of their altars.  There still exists an old saying in Finnish, Saunassa ollaan kuin kirkossa. It means, 'One should behave in the sauna as you would in the church'.
LOYLY has a traditional smoke sauna and a wood-burning sauna. What's more, you can refresh by making the most of the facility's private access to the sea! A two-hour booking for the sauna costs €19 and includes a towel and seat cover, as well as soap and shampoo. The place also offers a great location for dining and drinking, with three different levels on this beautiful wooden structure. I certainly advise going upstairs to chill in their lounge sofas.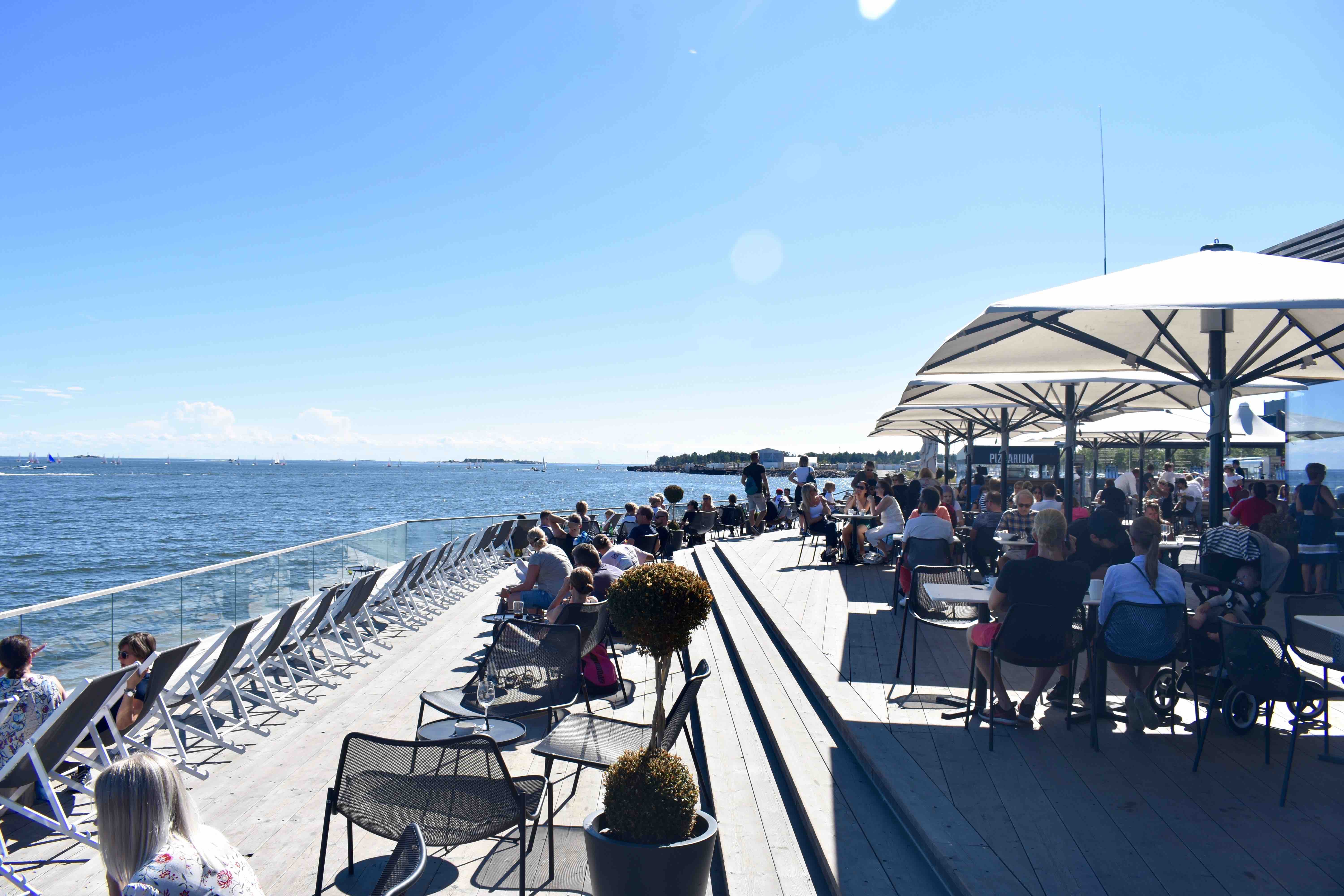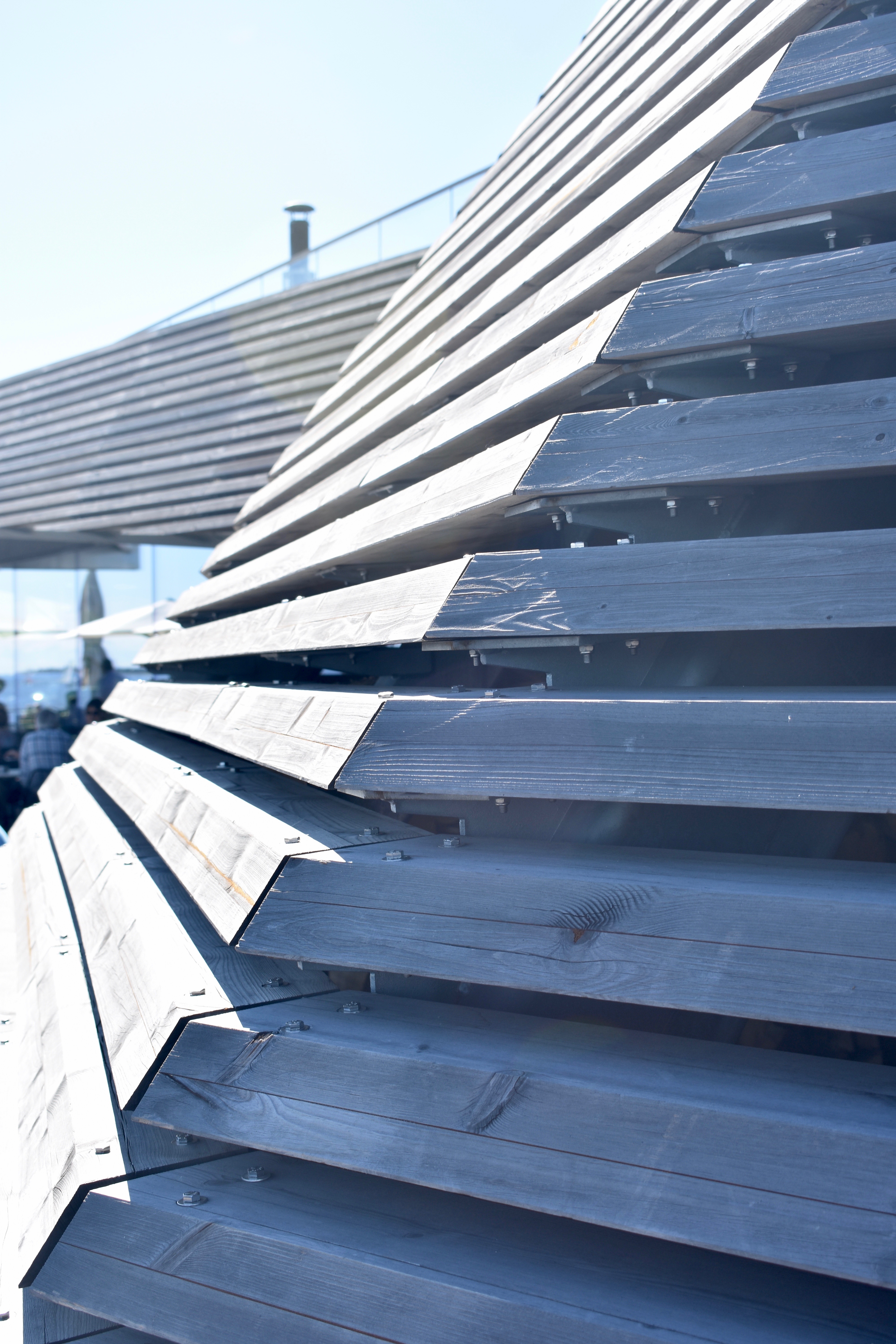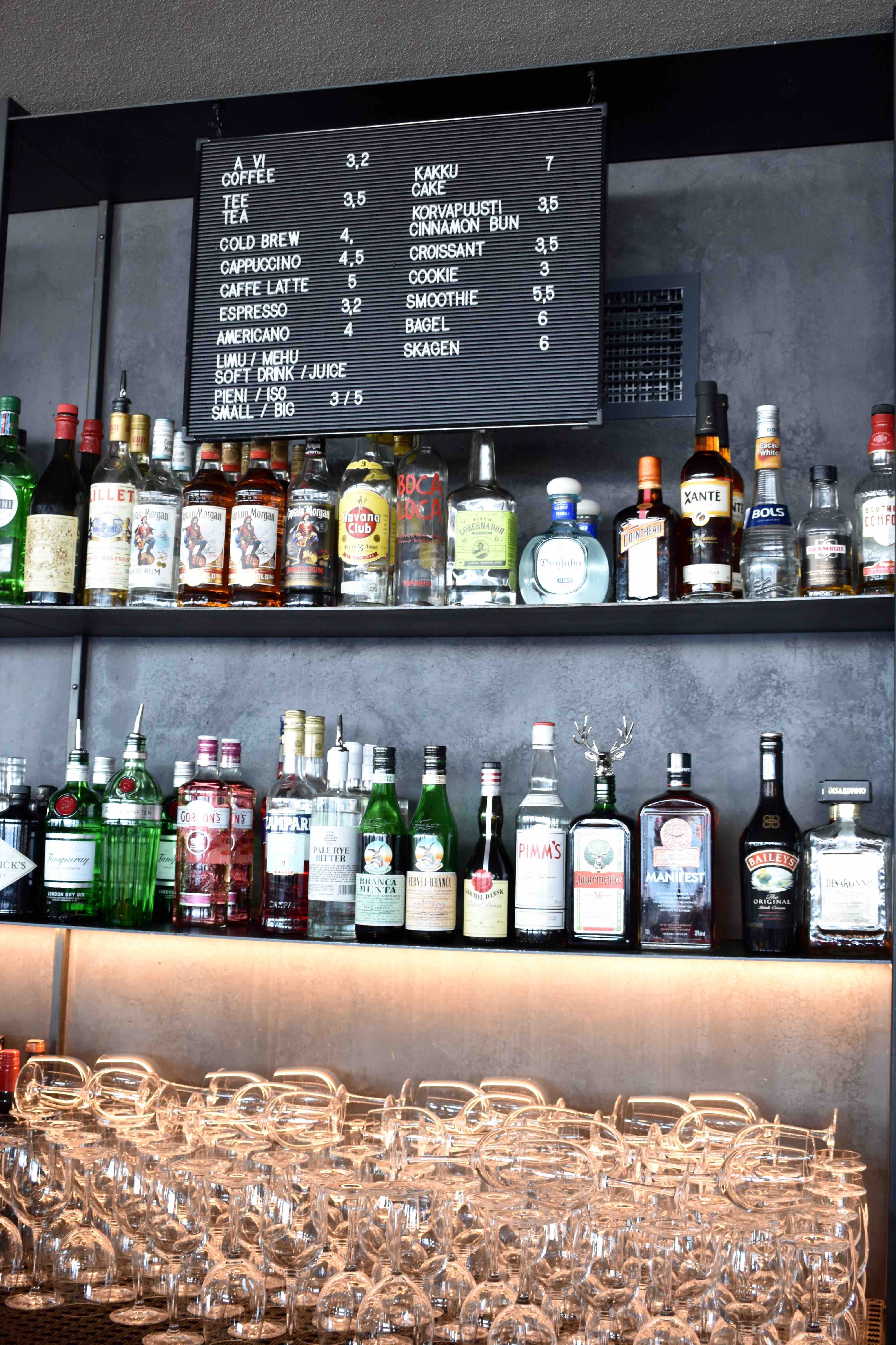 And so there you have it. My full story and peaks of this travel. Maybe you have the opportunity to spend more time in Helsinki, but however long you intend to travel, do not miss the opportunity to escape. Experience the full immersion of Finnish nature.
Also, don't forget to bring back to Finnish Gin, known as Napue. Or instead, try my favourites, the long drink, gin and grapefruit soda, or Lonkero. So good!